If you don't know what Fourth of July is, let us explain briefly. It is a US Federal holiday in celebration of the adoption of the Declaration of the Independence. This is the day, when all Americans love to show their patronisation towards their country in every possible way, including fashionable Fourth of July outfits. So, Happy Fourth of July, Americans!

As the Fourth of July is just around the corner and if you really want to achieve a presentable look for this social occasion, here are some Fourth of July outfit ideas to get inspired by. Whether you're planning hanging out at a backyard Barbeque with friends or spending your holiday besides the water, these American-themed key pieces will show your patriotic pride. Check and try them! Here are unique summer street style fashion outfits, that will make you look so adorable this summer!
Fourth of July Outfits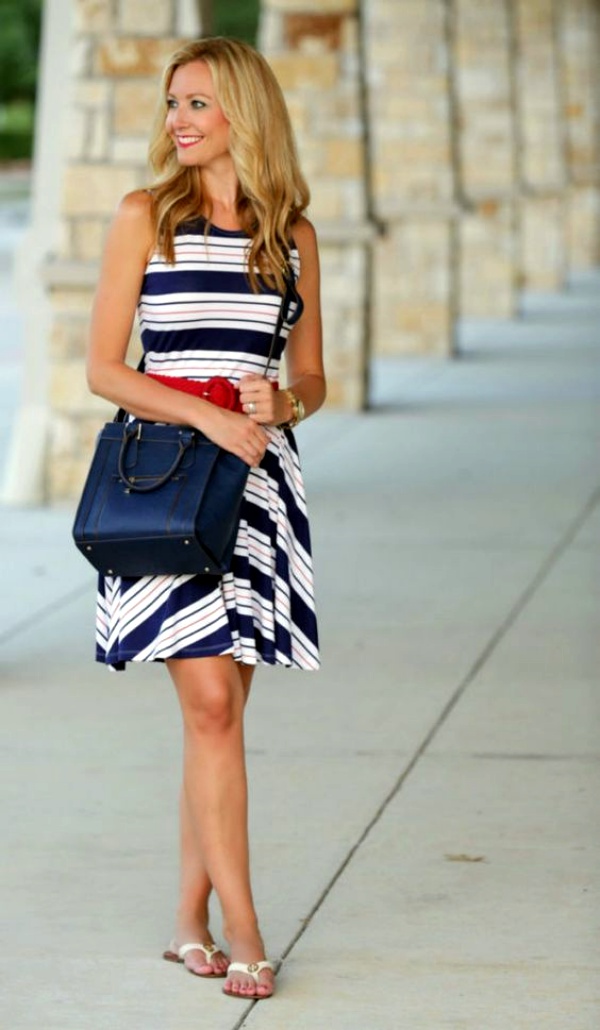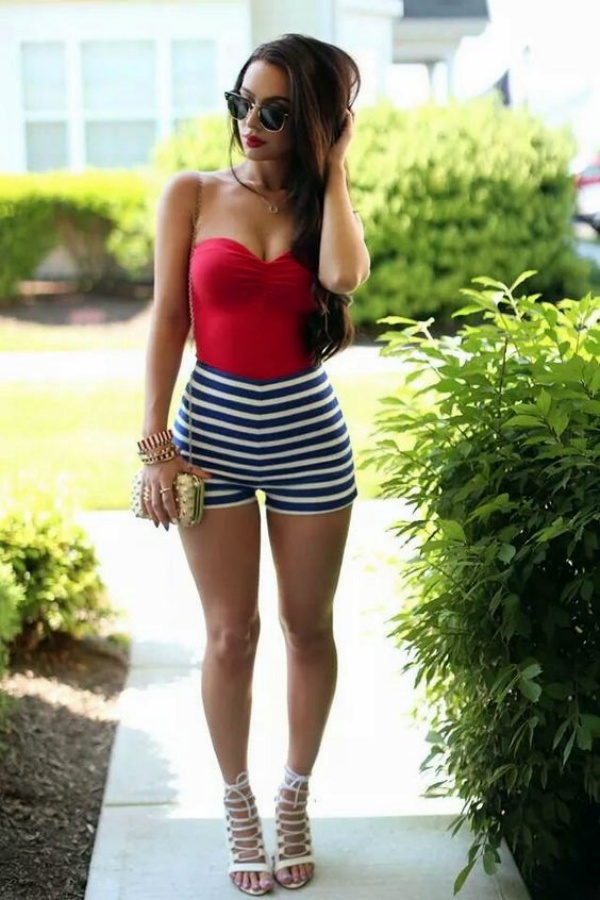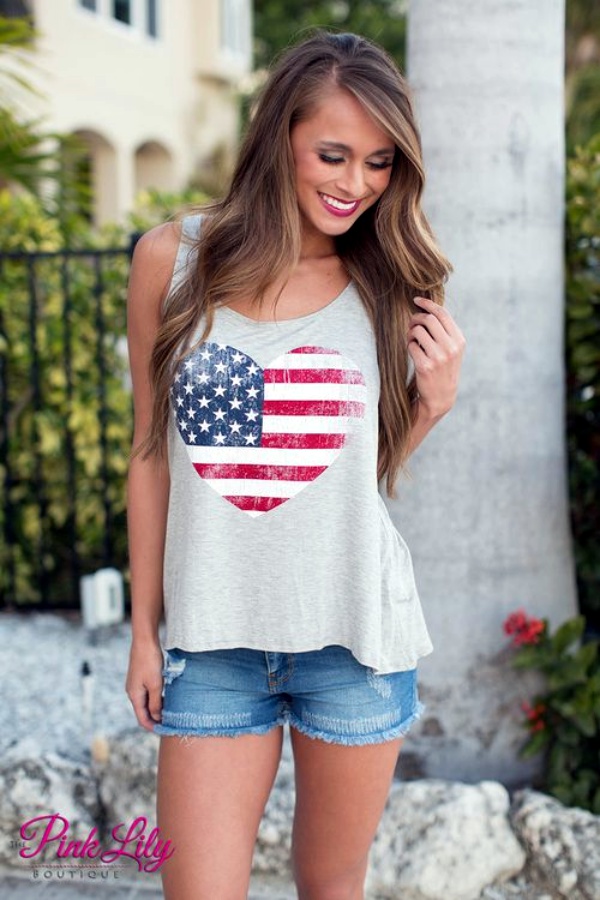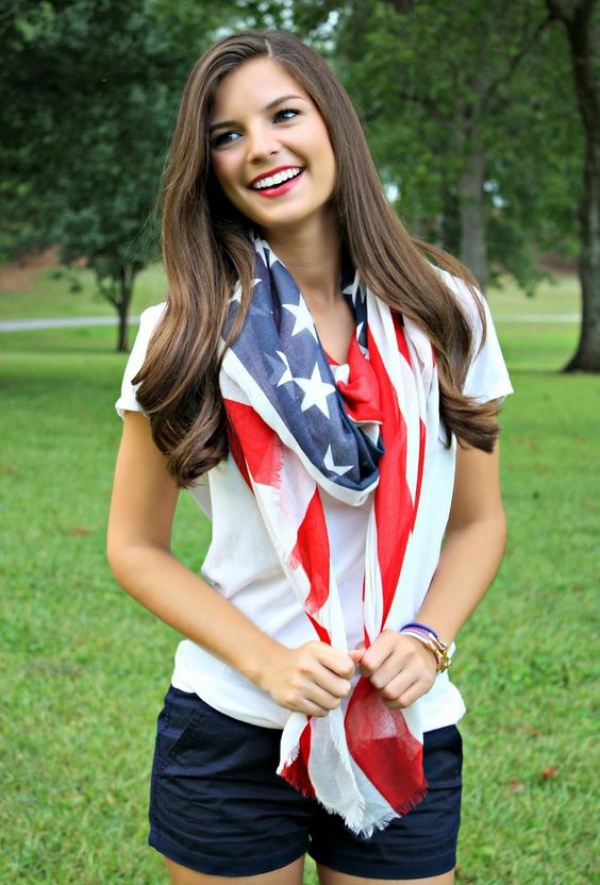 White Jeans and Navy Striped Tee!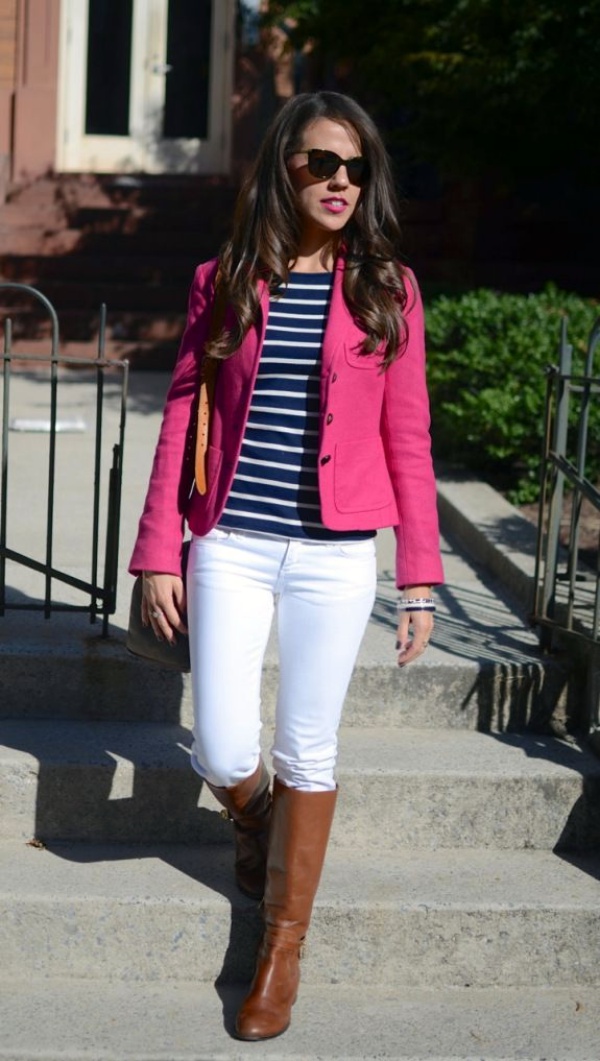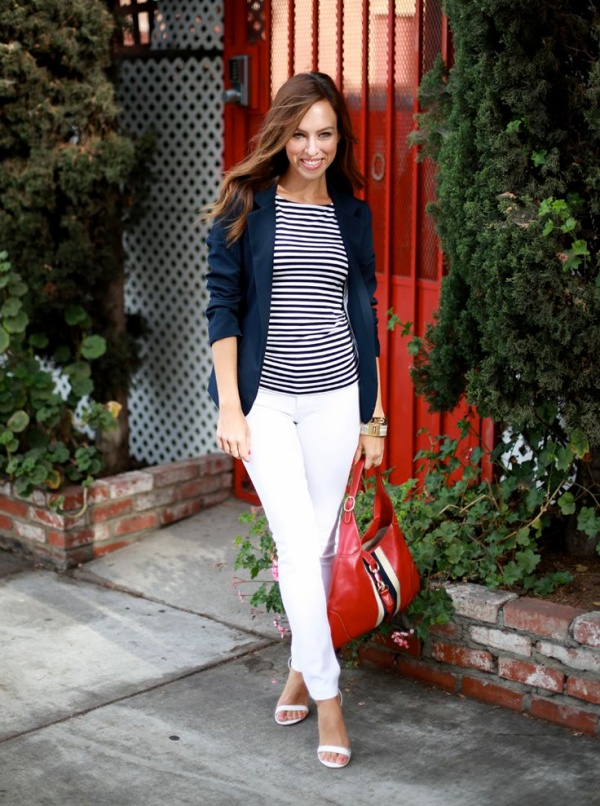 Are you looking for a USA – chic color combo? White straight-leg jeans and a navy striped tee are trusty summer staples. For a fashionable look, throw in red with a refreshingly edgy leather motto jacket. Moreover, you can wear each of these pieces any time of the year.
Patriotic Leggings!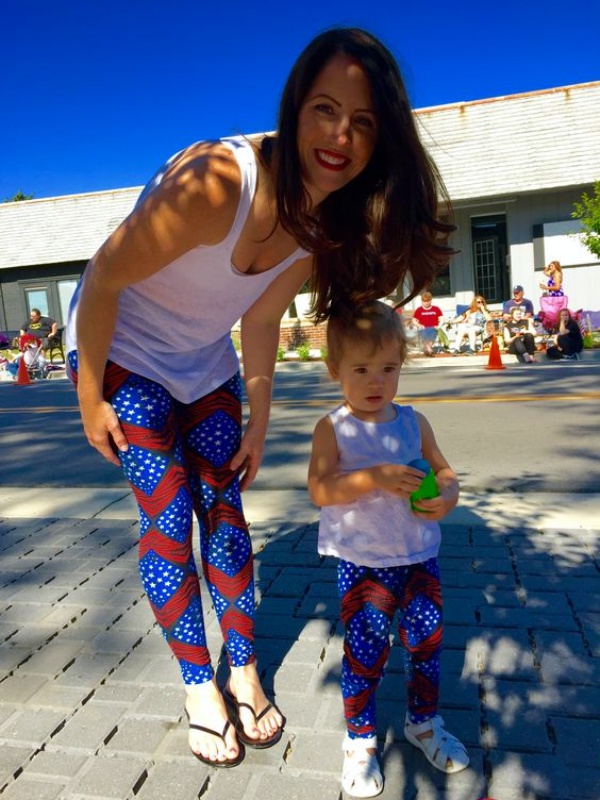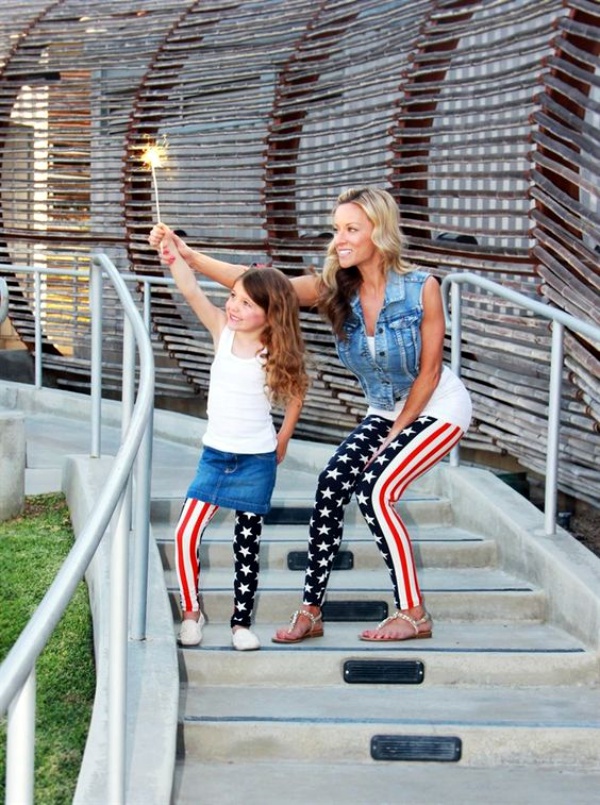 Don't miss this! Try to put on a pair of leggings that has the American flag on it with denim button down hem-tied shirt. Finish the look off with red clutch and red pumps. Yes, it's the perfect go-to option for a grand occasion like Fourth of July. Here are colors of this summer, 2016 would be thrilling and playful. Let's see how many unexpected colors will become favourite and top-choice for masses.
Flirty Striped Dress!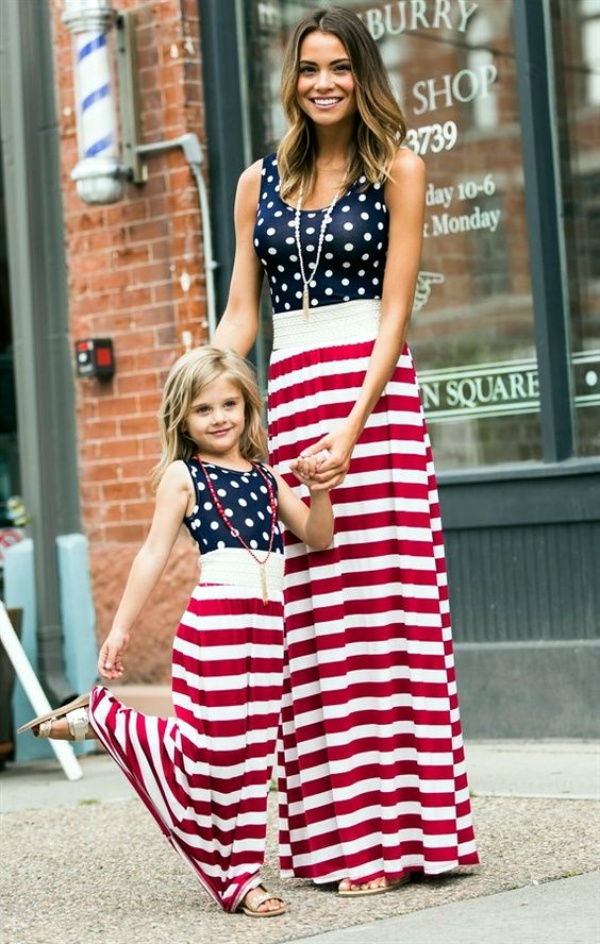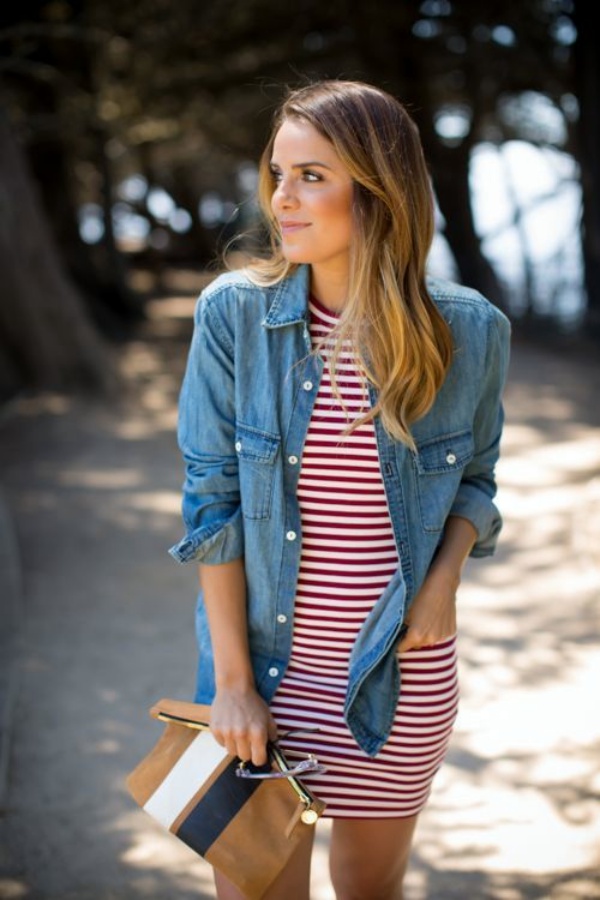 This outfit is perfect for a Fourth of July barbeque or a boat trip along the coast to get noticed. Surprisingly, it also fits perfectly with summer nautical trend. Styling it with neutral accessories and blue-tinted sunglasses you can immediately grab attention and look stunning.
A-line Denim Skirt!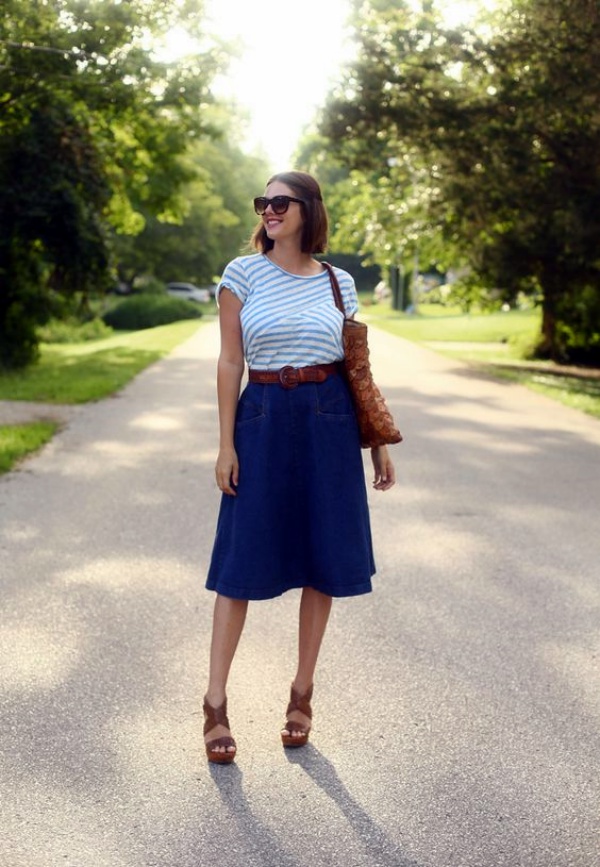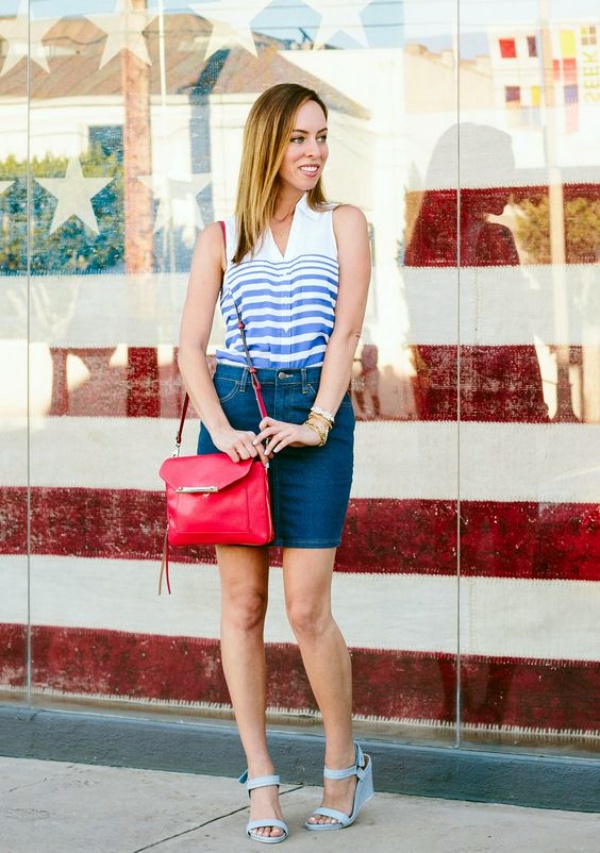 There is no need to go all blue for this day, just think for paneled A-line denim skirt as one of the coolest Fourth of July outfits. We are obsessed to say that this piece will definitely remind you of old 80's look. For an updated version, pair it with flowery, white crop top and strappy red heels.
Striped Romper!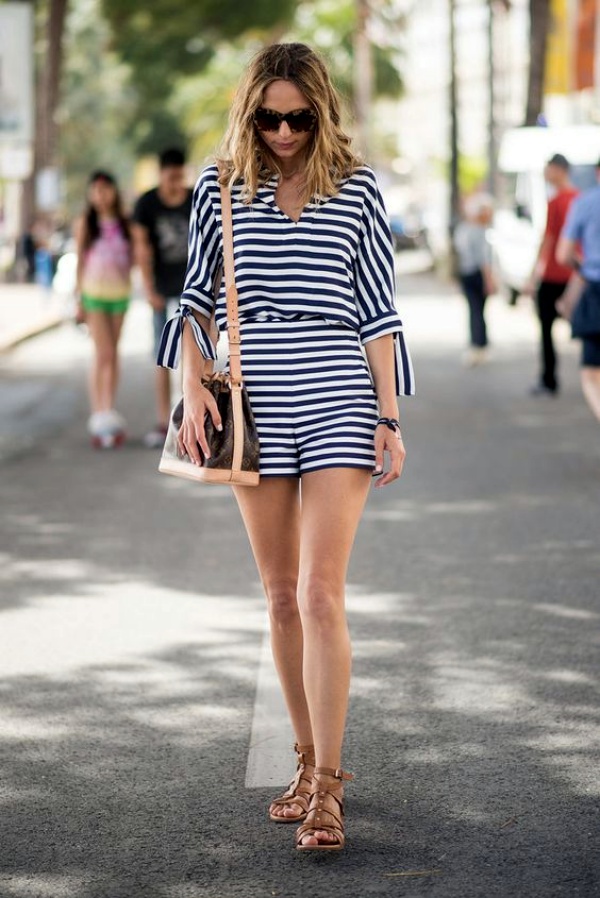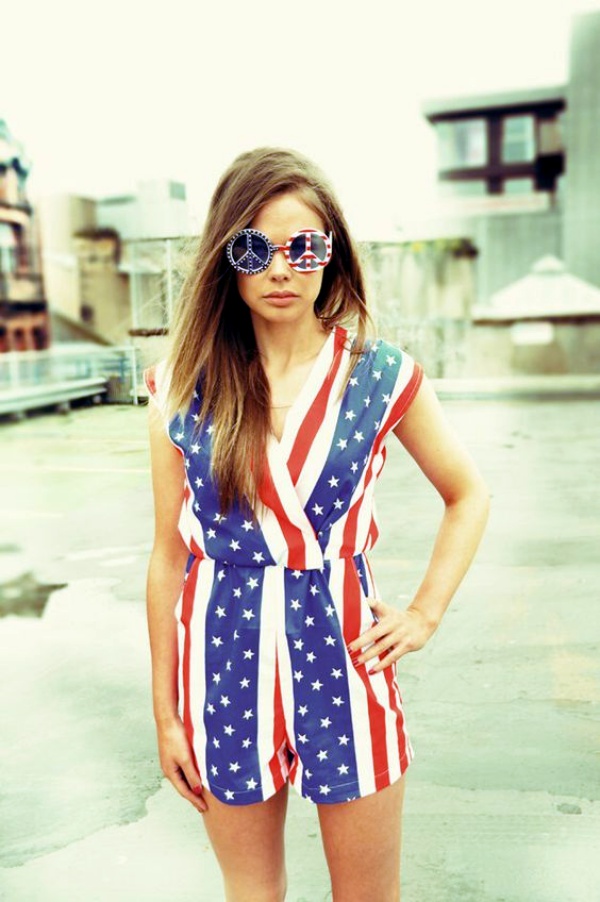 It's an absolutely fabulous idea! From head to heels cover yourself with striped romper and don't forget to pair it with oversized, retro sunglasses. To enhance your style statement, pair this ultimate piece with strappy sandals for classy Fourth of July party.
Ivory Dress!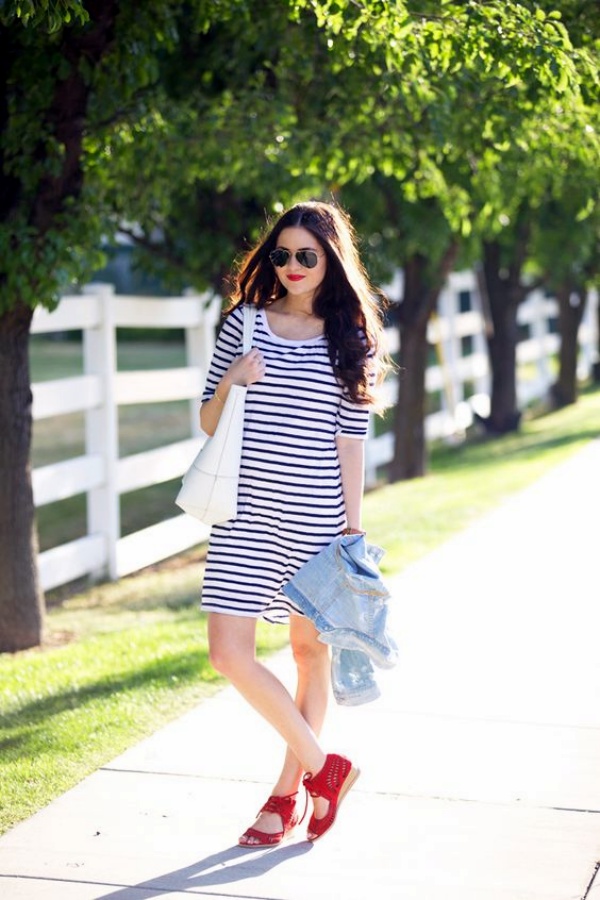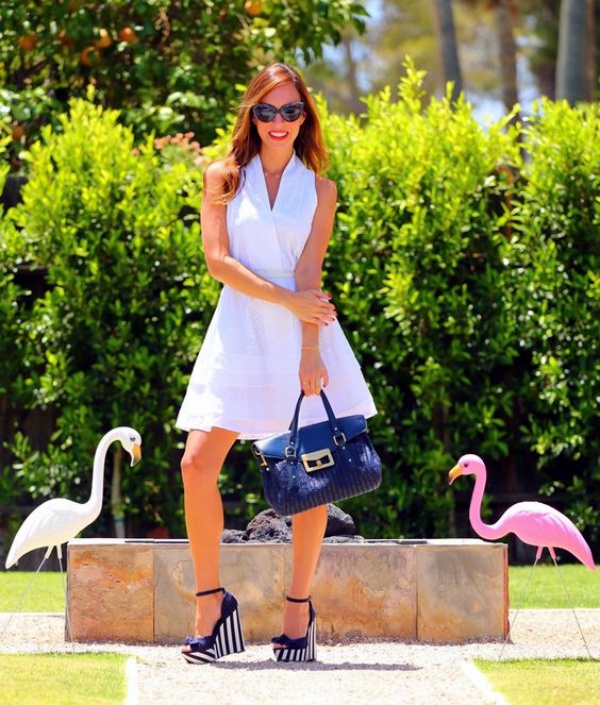 Are you looking for minimalist Fourth of July outfits with a neutral color palette? Try to go for frills-free ivory dress that you can pair with a white motto. Make sure to shake things up with a pair of star-shaped laced-up sandals because…it's a holiday, after all.
A Shirtdress!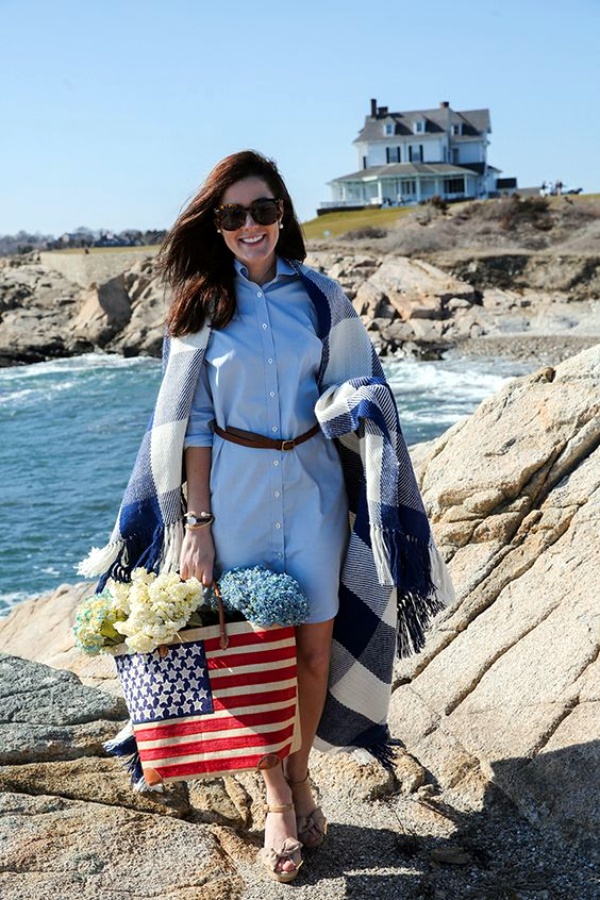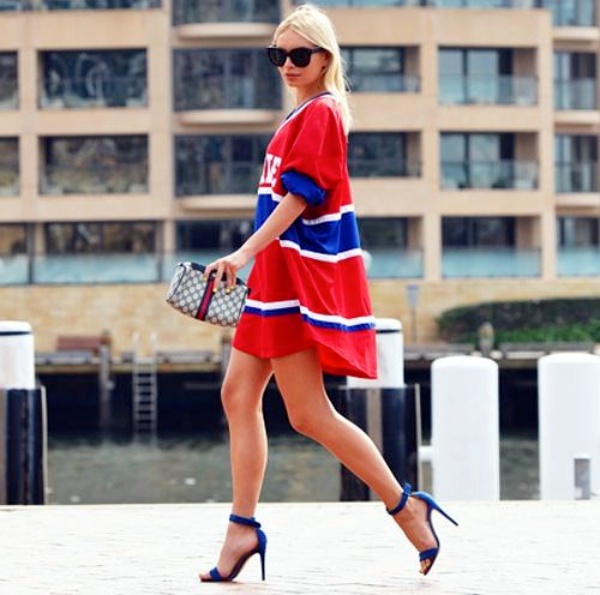 Have you ever thought how versatile a shirtdress can prove to be? Well! Don't you dare forget to incorporate this piece into your wardrobe to achieve a comfortable yet chic look this Fourth of July, got it! Match your shirtdress with a color-coordinated pair of sandals and wear a bold lip color for the finishing touch.
Peplum Blouse paired with Washed Jeans!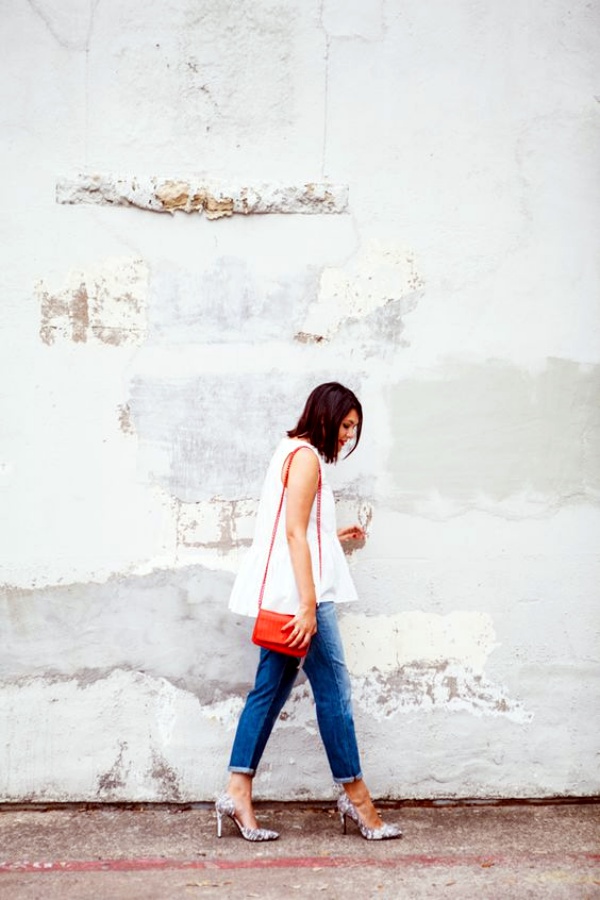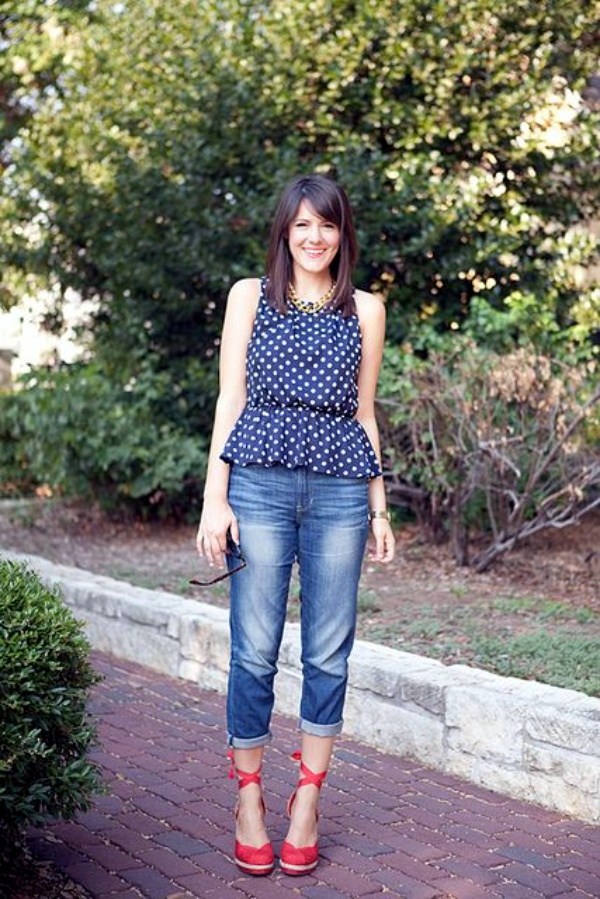 If you want to wear something super-chic to enjoy the festivities of Fourth of July, this is the ONE! Wear a peplum blouse with acid washed jeans and pair it with white sandals to complete the look and others will definitely adore you! To embrace your comfy look, the fashionable world brings in a lot of preppy summer outfits and style. Well, summer style is all about being airy, light, and eliminate all the burdens of layers.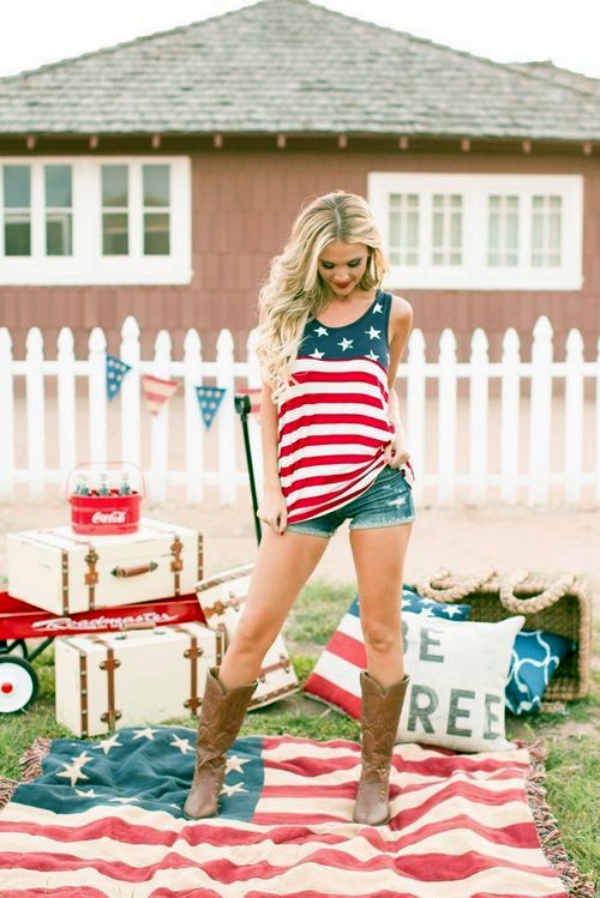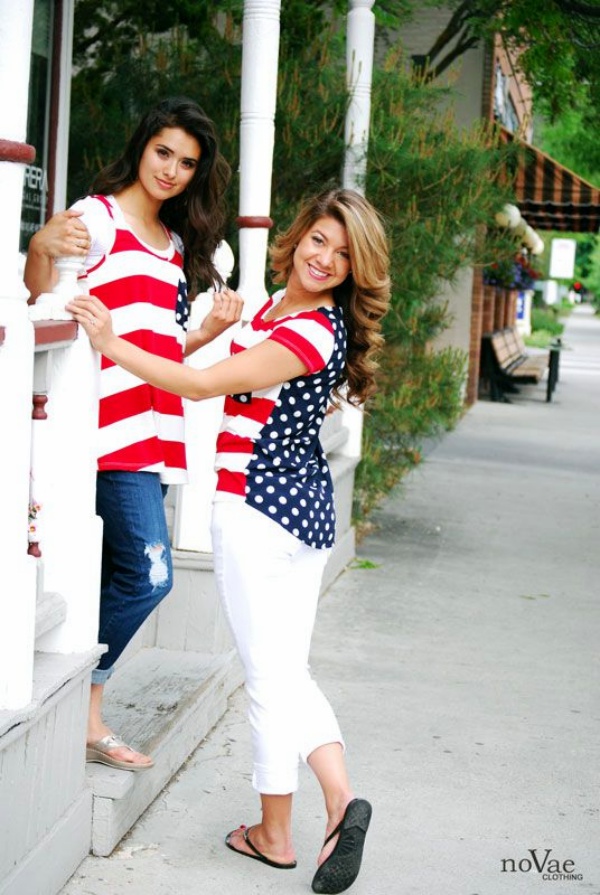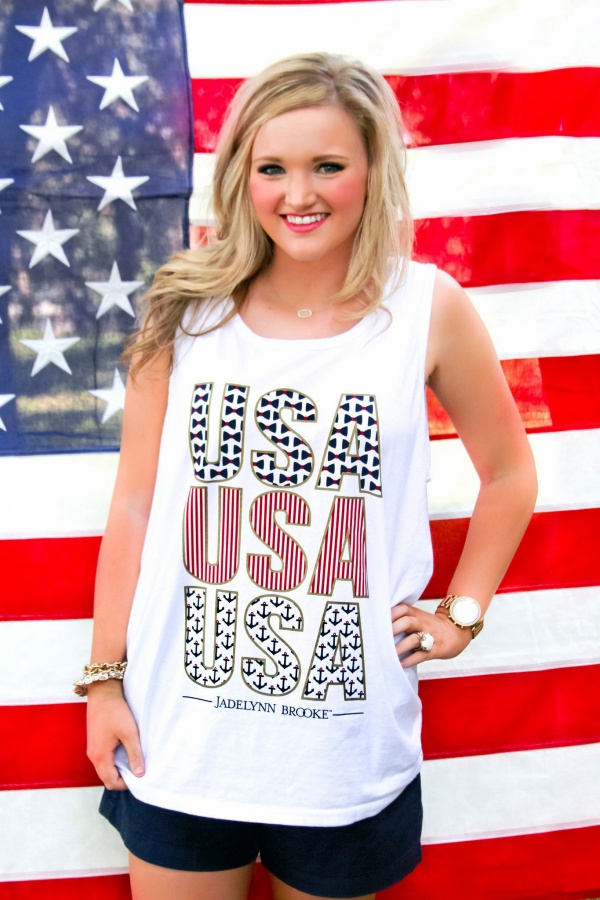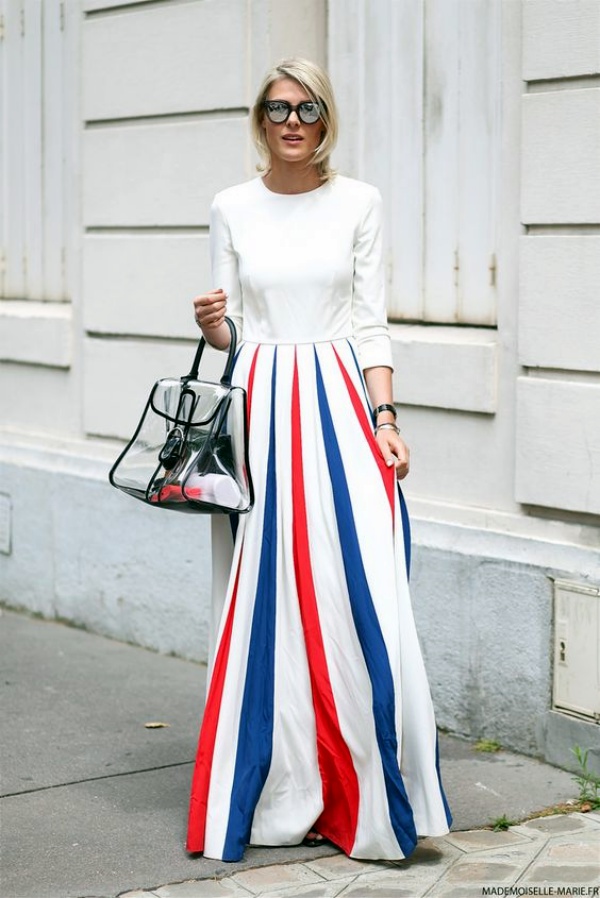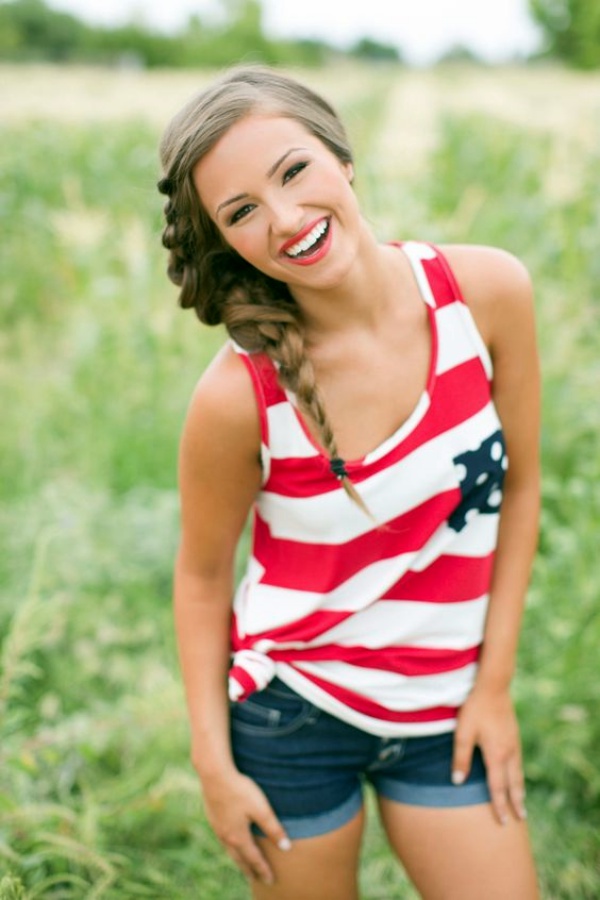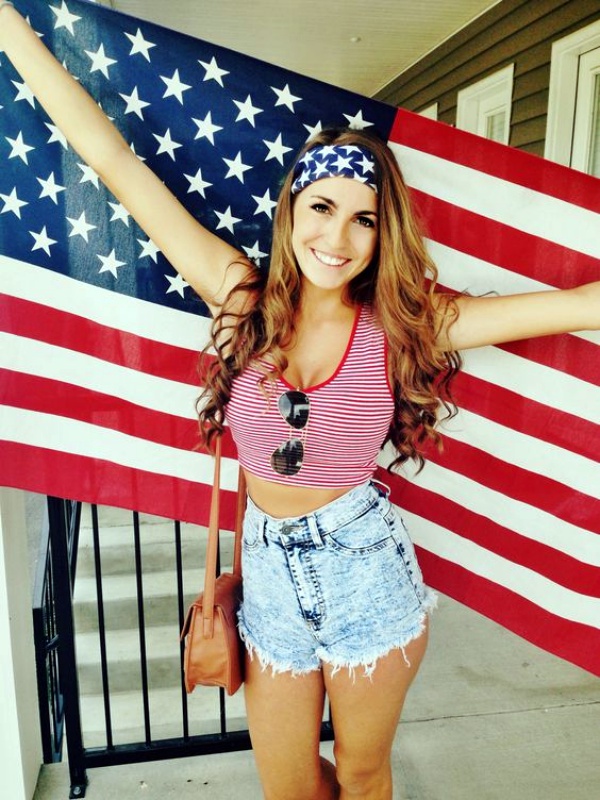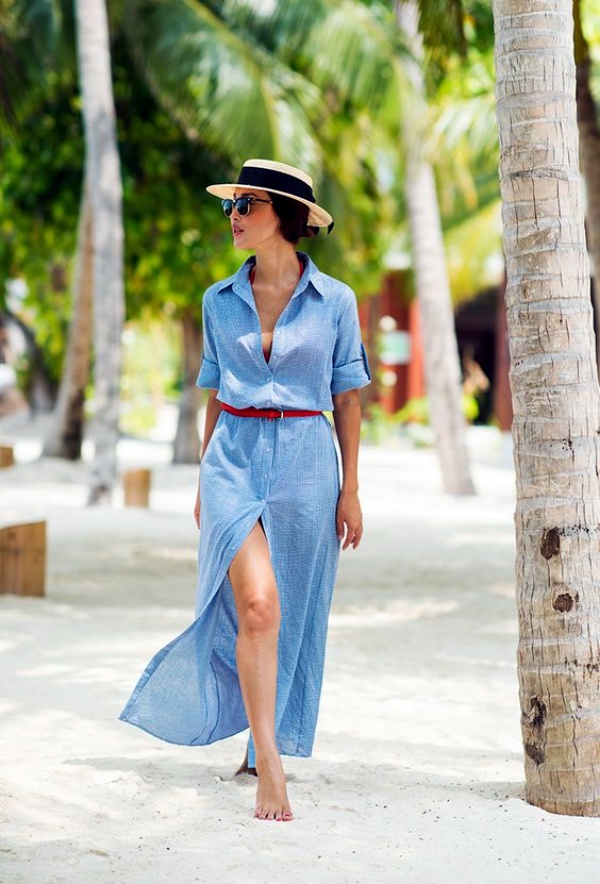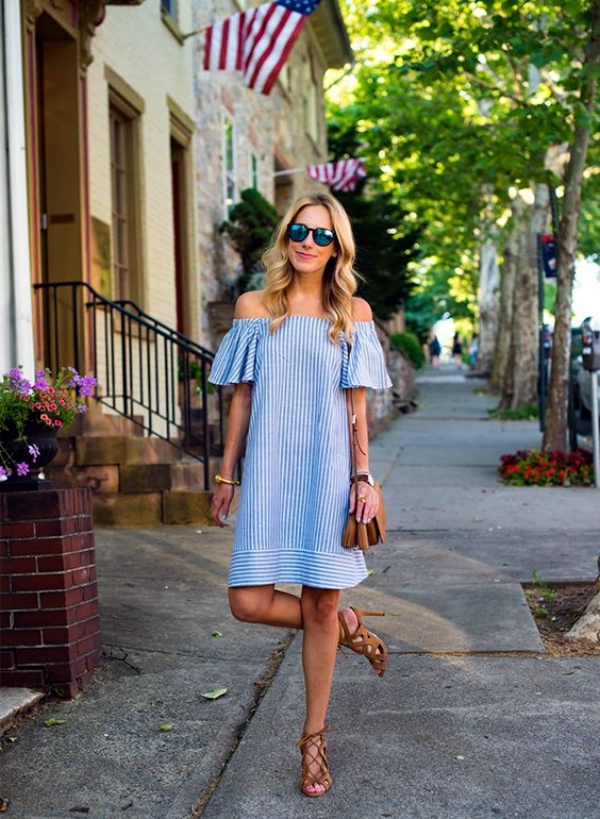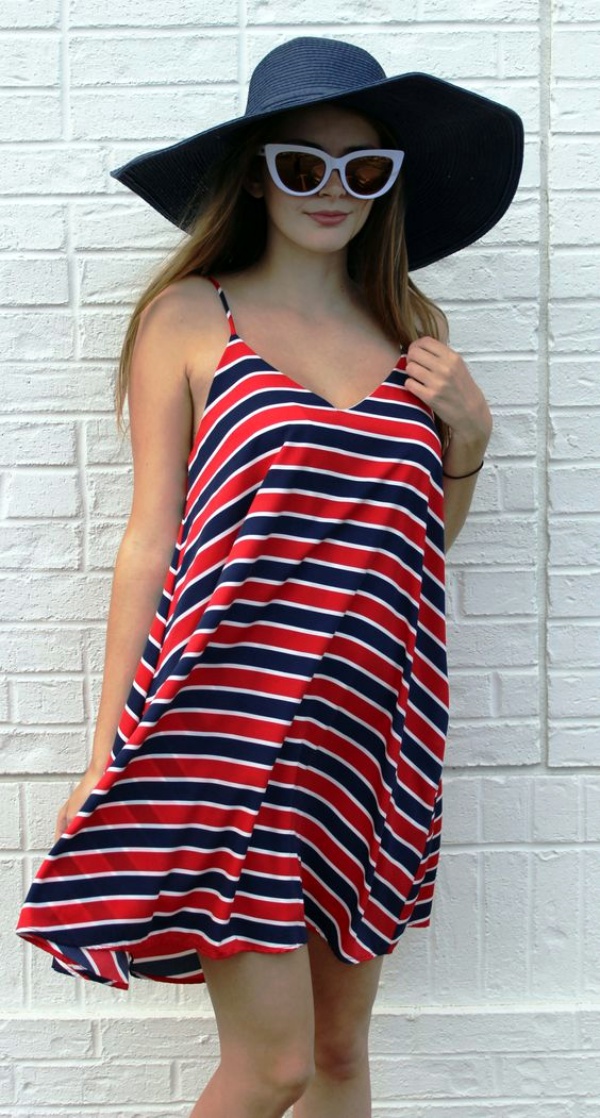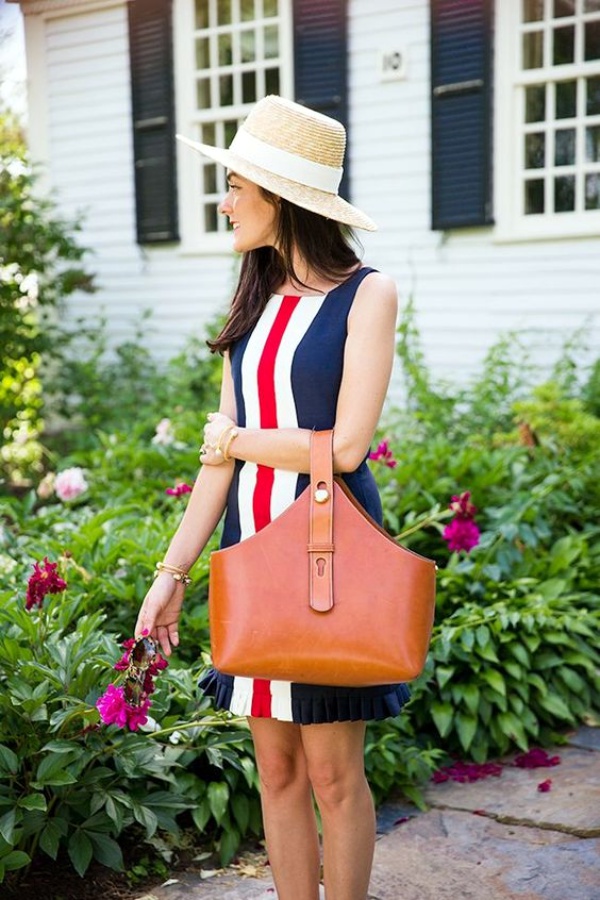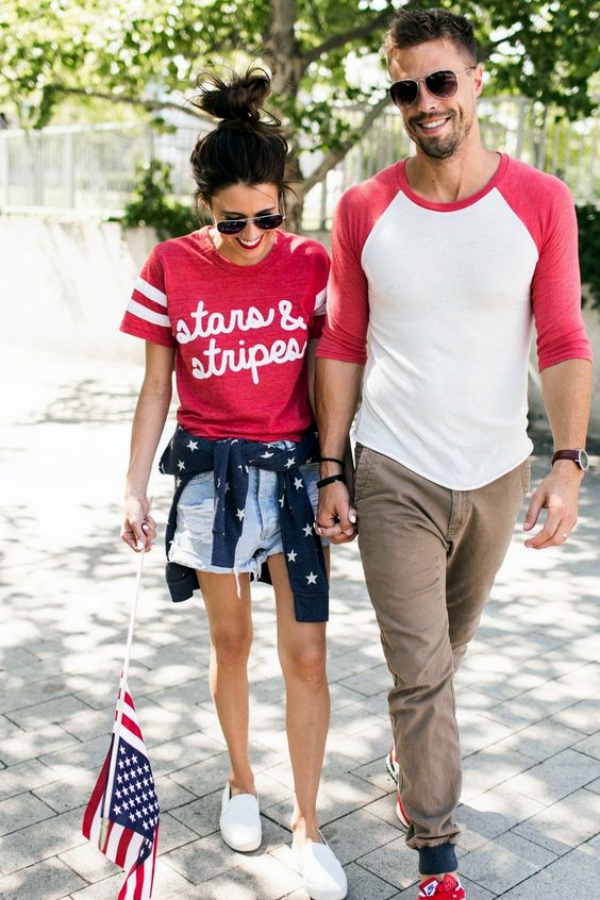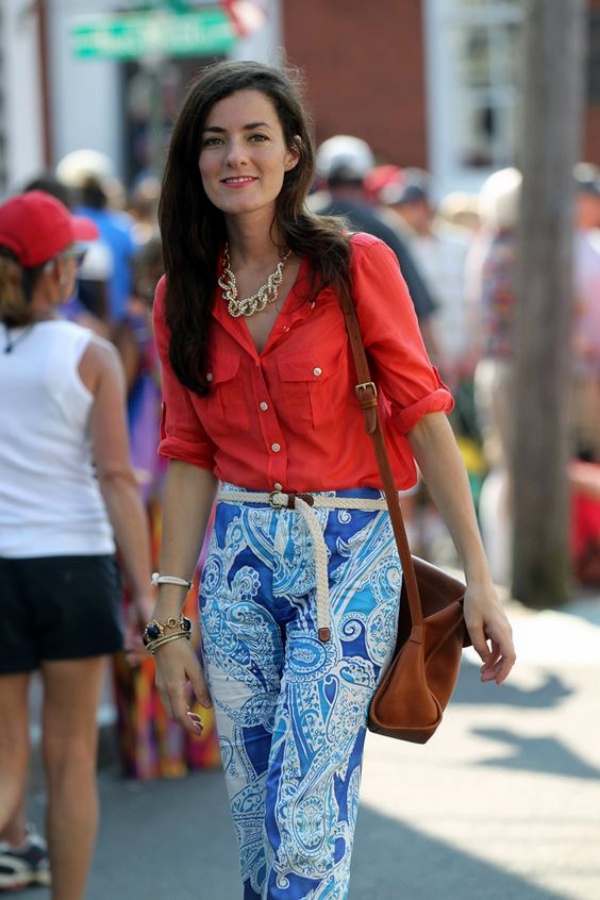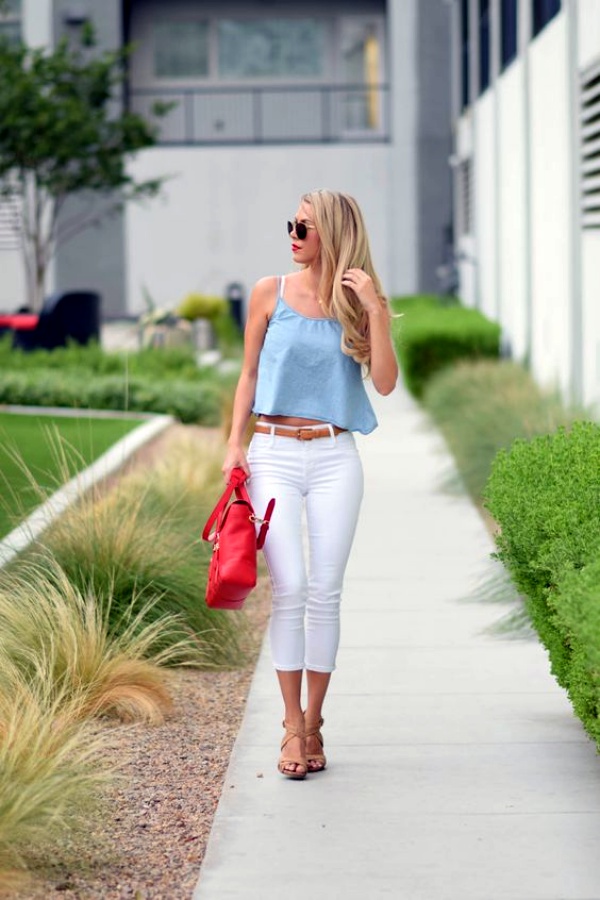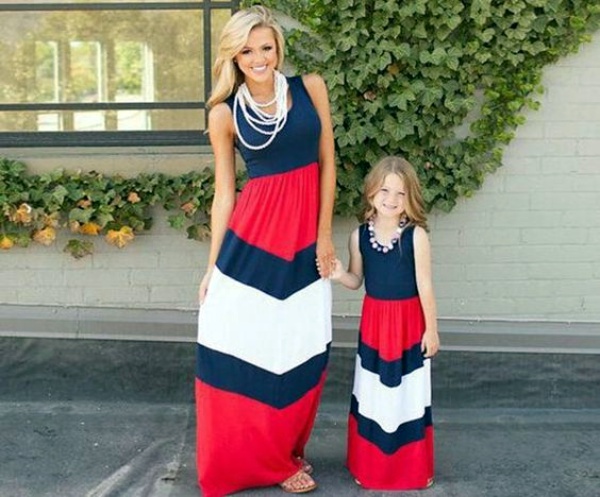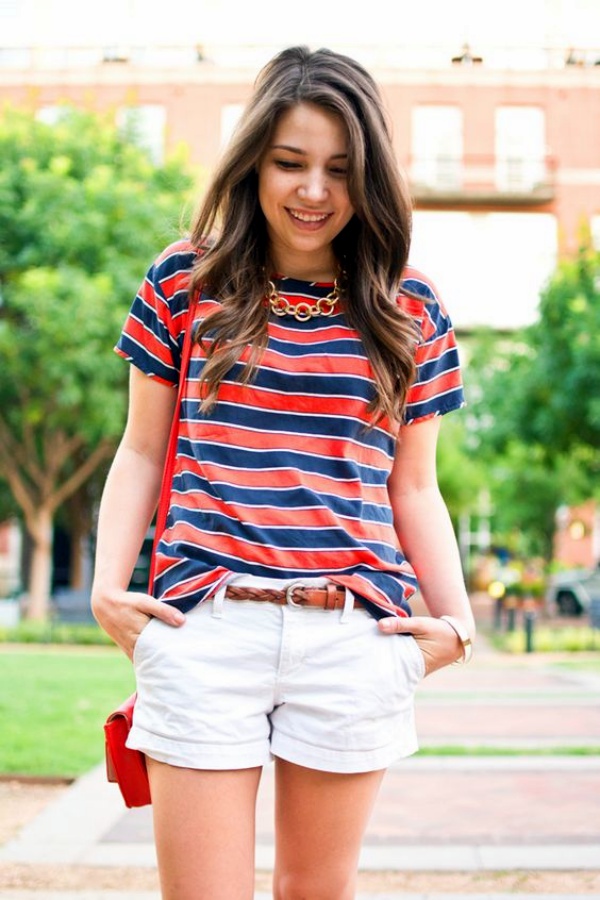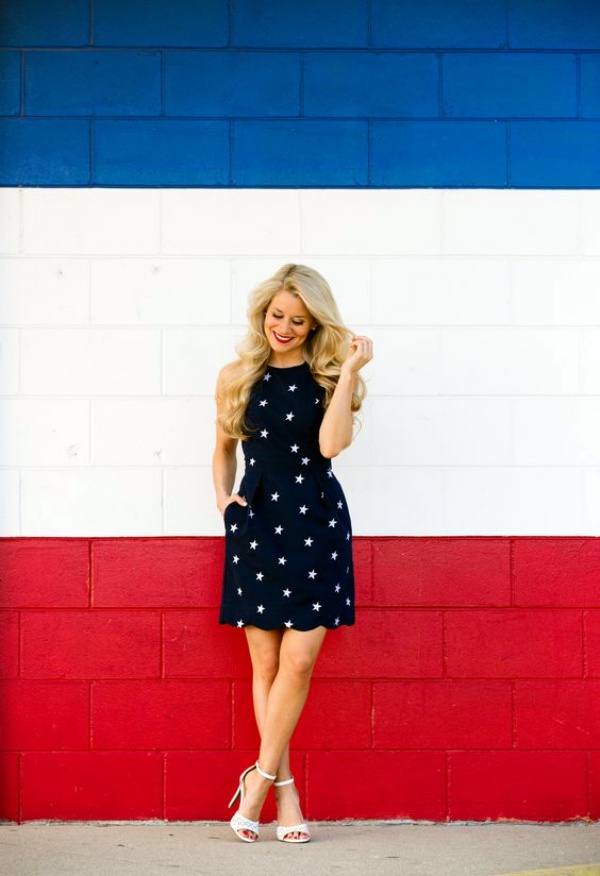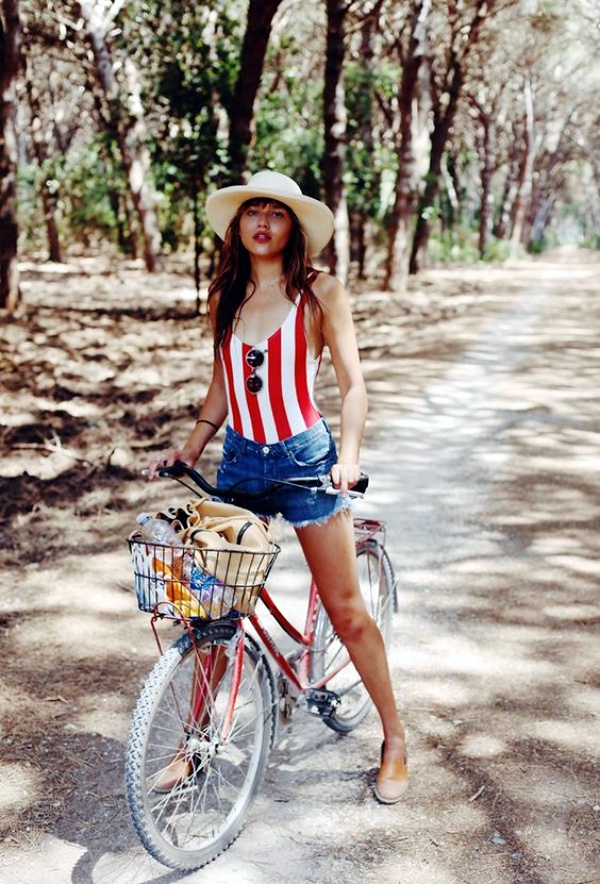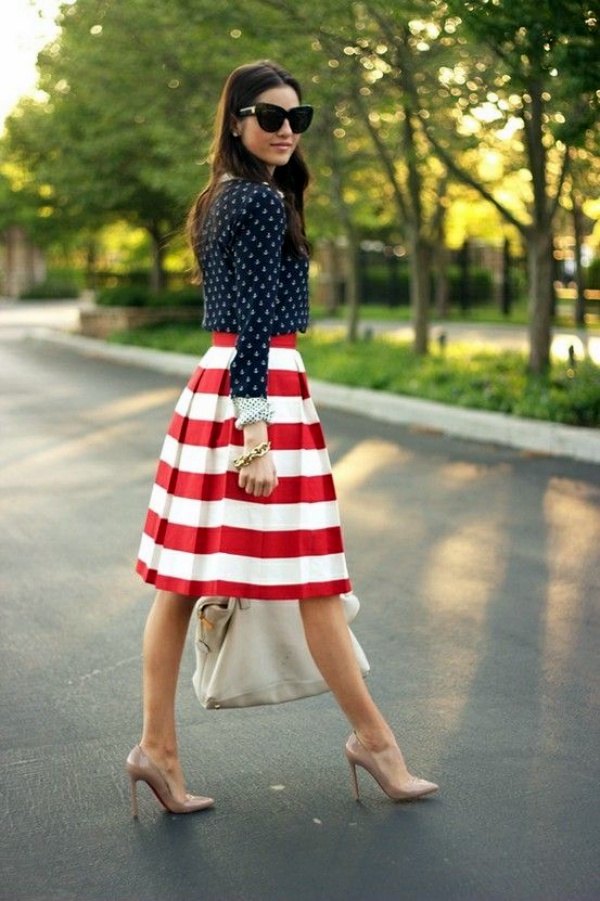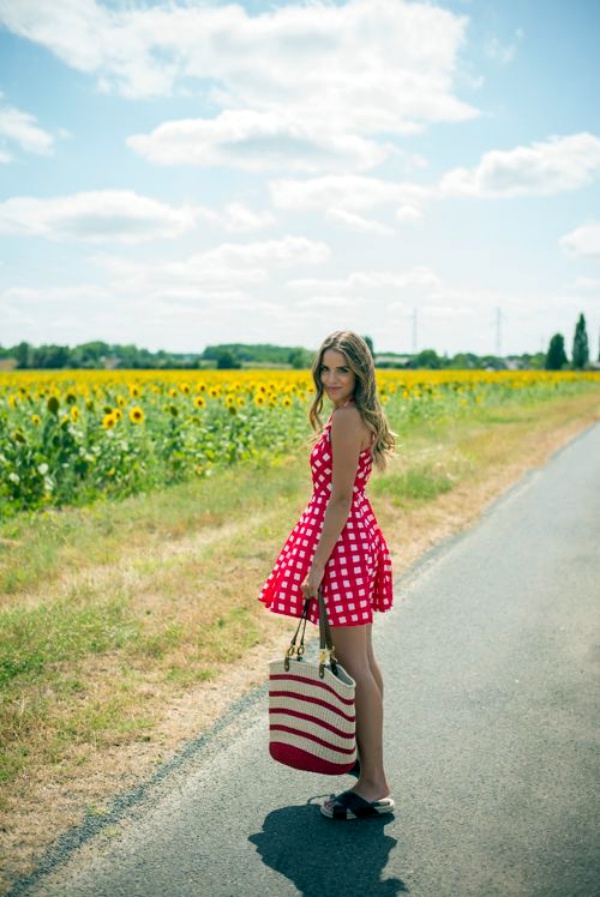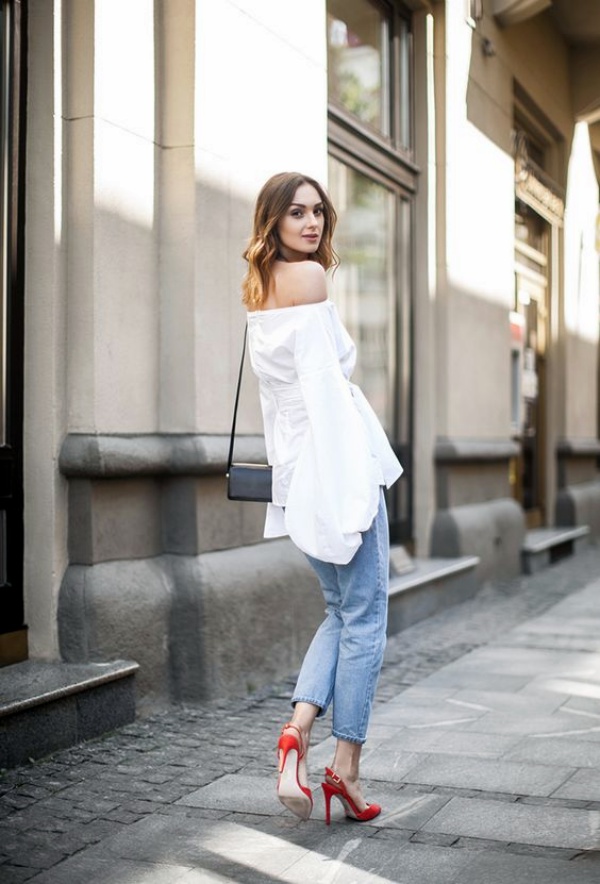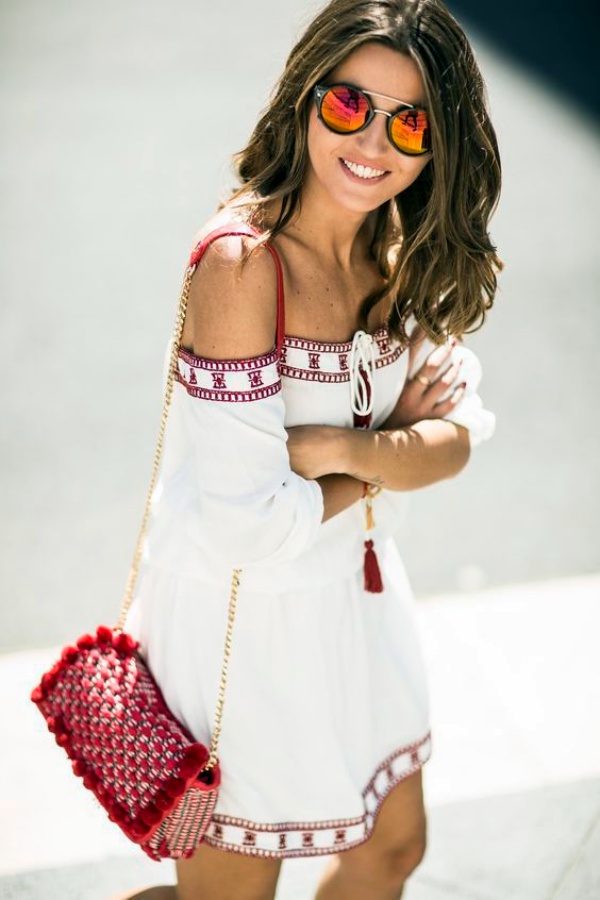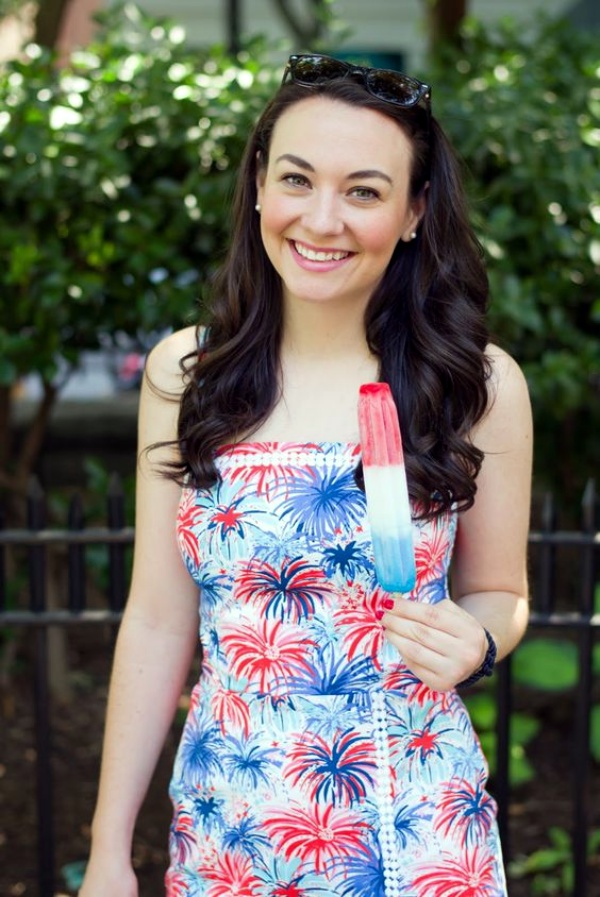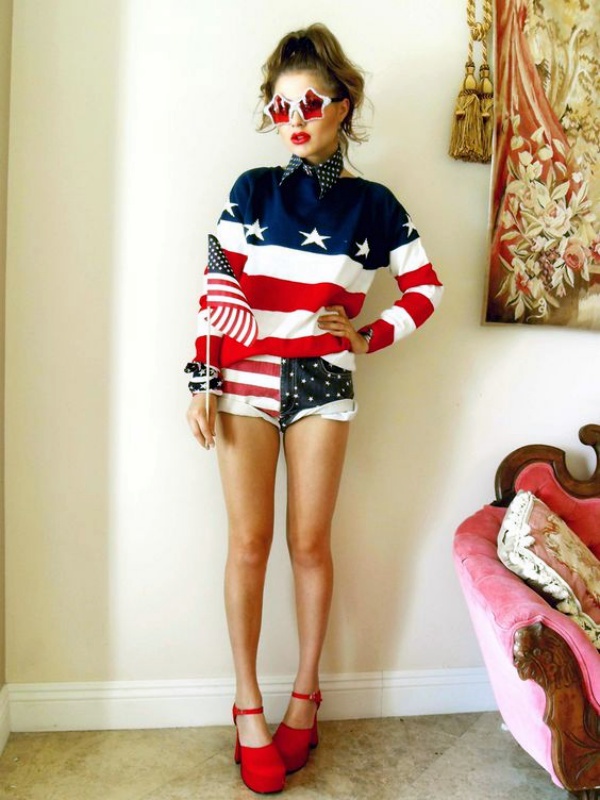 It's simple, whether you want to go head-to-toe American or hunt for a pair of American flag shorts, the Fourth of July is a great opportunity to dress-up cute and express your patriotism at the same time. From classically chic stripes to fabulous combinations of red, white and blue, these Fourth of July outfits are perfect for a patriot-chic vibe and make you feel comfortable when it comes to running around on the Fourth of July!