Couples will like strap-ons as sex toys. They let you enter your companion while freeing up your hands for other activities.
We have come a long way from when a dildo linked to a little elastic band was your only choice for strap-on play. When people talk about strap-ons these days, they typically mean strap-on harnesses and strap-on kits.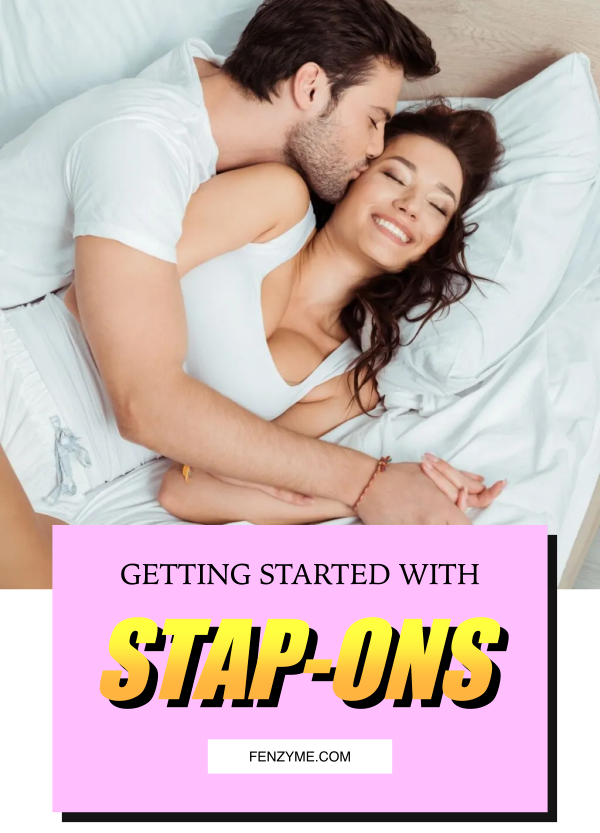 A strap-on harness provides the user with more comfort and control, allowing them to concentrate on providing maximum pleasure to their partner. Most of the time, you can also transfer dildos in and out of a harness, allowing you to explore with a variety of toys. This is a great way to spice up your love life, but many people are intimidated by strap-ons and do not know where to start. Let's run through the basics of strap-on sex.
What is a strap-on?
Strap-ons are essentially just wearable dildos that the wearer may use to enter a partner or sex toy. Many people use the phrase "strap-on" to refer to strap-on kits, which consist of a harness and a suitable dildo; however, the term officially only refers to the dildo. Strapless strap-on dildos, which are held up purely by the user's body, do not require a harness.
Strap-on dildos with harness compatibility have large circular bases that allow them to attach to an O-ring or another form of opening, such as holes in harness briefs. Not all strap-ons are labeled as such. Many suction cup dildos, for example, can serve as strap-ons even if that is not the primary purpose of their design.
There are several strap-on dildos on the market to suit various body types and preferences, so it is important to do your homework before making your first strap-on purchase to ensure yours is a suitable match for both comfort and lifestyle (or, maybe more properly, sex style).
How to Put on a Strap-On
The sort of strap-on dildo and harness (if any) you use, as well as your anatomy, will determine proper strap-on application. Before putting on harnesses and other sorts of strap-on holders, connect and fasten your dildo to the clothing.
The regular harness is the most difficult strap-on holster to put on; next the attachment of your dildo to the harness, proceed with these four simple steps:
Loosen all straps so that the harness may be stepped into.
Step one leg into the harness at a time and pull the garment up to your waist.
Place your penis in the proper aperture beneath the dildo if you have one.
All harness straps should be fastened to your fitting. The harness should be snug enough to prevent slippage but not so tight that it causes discomfort.
The Importance of Foreplay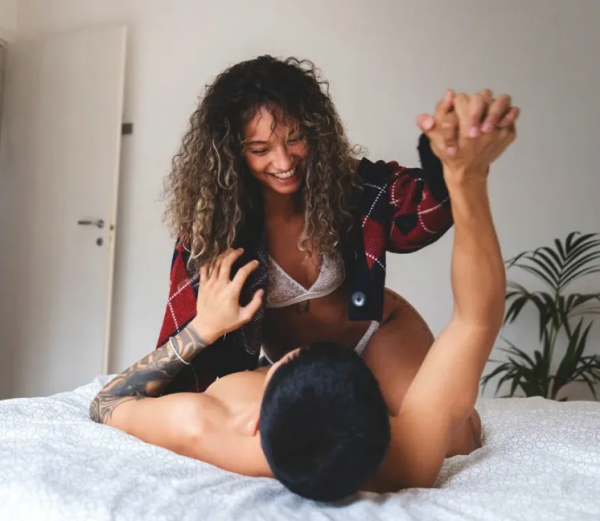 As with any other sort of penetration, you will want to make sure everyone is pumped up before attempting any insertion. Before strapping up, take your time stimulating each other. You can also incorporate strap-on application into your foreplay by having the receiver sensuously clothe the wearer in their harness.
Want to kick things up a notch? Select a strap-on harness that also serves as lingerie! The rear opening creates an attractive image for the wearer's partner while also providing an easy-access route for anal activity.