Getting yourself a pedicure is one of the best thing by which you can take care of your body and also save some extra bucks by not going to nail salon. It is easy do your own by being at home with better comfort and privacy at home. Nothing can be better than pampering and relaxing yourself after a long day work than a pedicure. It is a best way to unwind and take care of your beauty and health.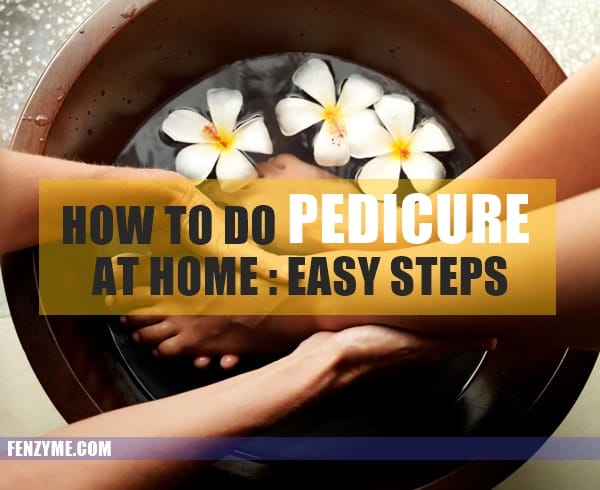 When a trip to the salon is way out of your budget, it is a best time to get yourself a nice pedicure at home which not only rejuvenates your body but also gives you a good sleep. All you need to do is follow the simple steps mentioned below and this will guide you with the whole procedure by which you can understand about How to do pedicure at home. You should do manicure along with pedicure to take extra care of your beauty.
How to do pedicure at Home
Tools and Supplies required to Perform Pedicure at Home
First and the foremost thing is to prepare the list of requirements which you would be needing to do pedicure at home. Here is the small list of the tools with which you can understand How to do pedicure at Home.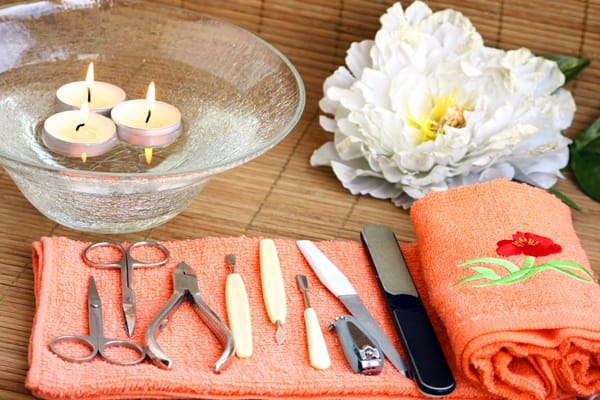 A wide glass bowl, basin or small tub.
Properly cleaned bathing towel set
Epsom salts, foot soak or bath salts
Best Scented body oil
Small type of brush
Cotton pads
Nail polish remover
Nail file
Exfoliating scrub
Foot lotion
Clippers
Foot file/pumice stone
Foam toe separator
Cotton swabs
Orangewood stick or cuticle stick
Your favorite nail polish and top coat
Steps for Preparation while Starting with Pedicure
Start with Folding the bathing towel in a square shape and placing it at the bottom of your bowl.
Prepare your feet by making sure they're clean and remove any old polish with a cotton pad and nail polish remover.
File & Shape:
First thing need to be done is remove any type of existing nail polishes from the toe nails. For this you would need a paper towel, rag and some cotton balls. It could be anything which is capable of cleaning the polish in better way.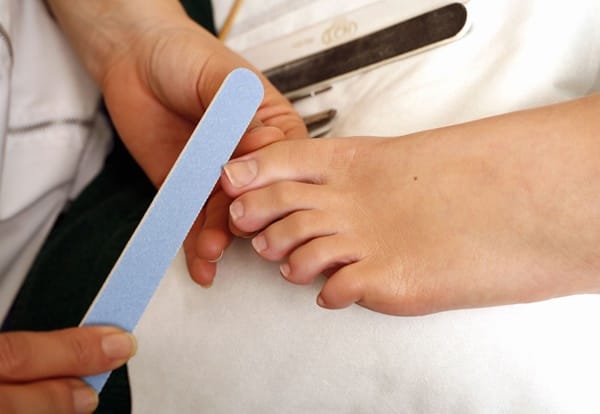 Clip and file the nails to preferred shape, size and length, usually best to shape square with rounded edges.
Use a nail file to smooth the edges.
Soak:
The next step to be followed is soaking your feet inside the bath tub and soaks it in warm water for some time like 10 minutes. Special oils and other gels could be added to the water which can help soften your skin at the depth. You can remove one foot from water at a time.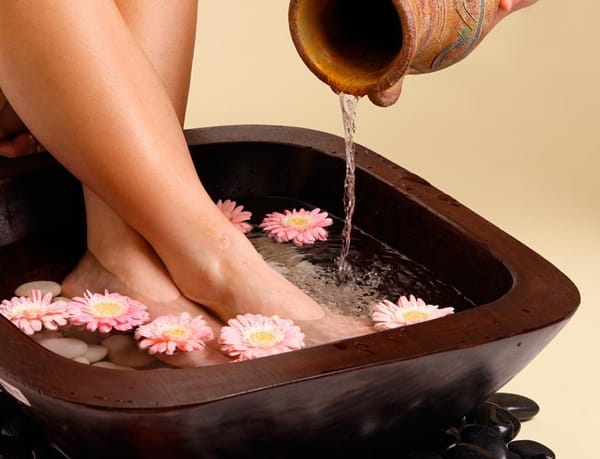 Fill the bowl with hot water and position a chair behind it.
Dissolving about a half a cup of the salts in the water.
Grab a book or put on some music, and slip your feet in and relax.
Soak your feet for five to ten minutes.
Take your feet out of the water one at a time, and pat them dry.
Smooth and Exfoliate
Use the foot filer to simply smoothen the rough areas of the heels and balls of the feet outside the toes.
You can use a small brush to buff the each foot.
Apply the exfoliating scrub to your feet and rub them.
Dry the feet after rinsing it.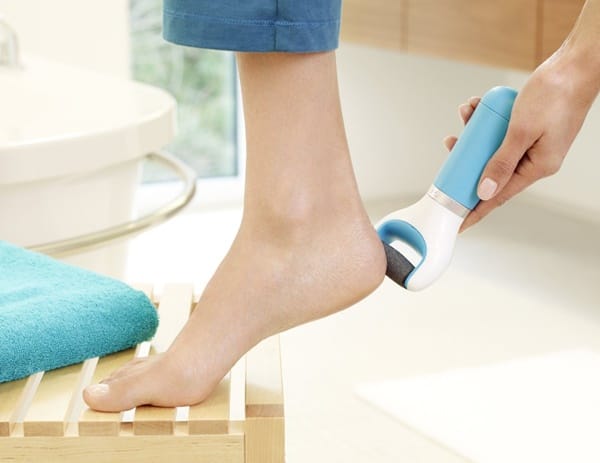 You can use a nail cleaner to remove the dirt from the underneath of nails. You can even use a brand of nail cleaner to help you perform the cleaning. You can even clip the nails with the trimmer to a suitable length.
Moisturizing and Polishing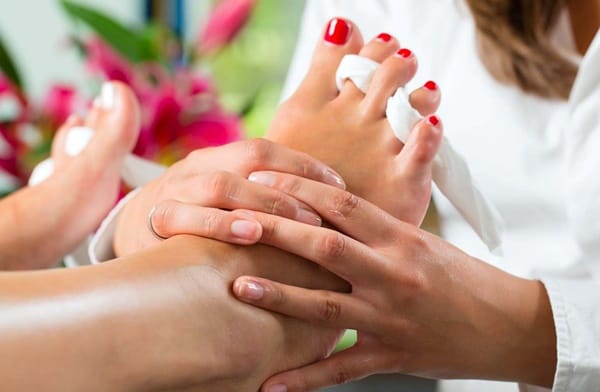 Moisture the feet with the scented lotions or gels, then you can wash the lotion from the nails with a good quality soap and water to prepare them for the polishing. Separate the toes from the foam separator and then apply one of the coats to the uneven surfaces. You need to apply two coats of color and one clear top coat. Remember to paint the nails carefully and working the bed of nail to the tip with the long brush strokes. You can check out some beautiful flower nail art designs which could possibly make your feet look more beautiful.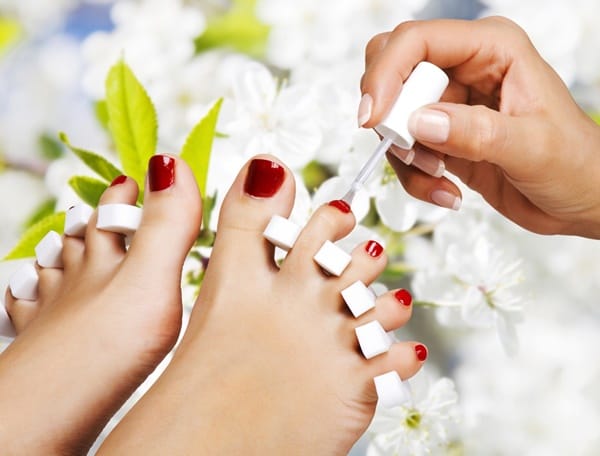 You can use cotton to swab dipped in the nail polish remover to remove the any mistakes. Finally reapply the coat even three days before so that you keep the nails from chipping.
When you are done with the process of painting, remember to rub the lotion into your feet. You can use the lotion more liberally on the areas which you wish to use. Lotions contain the peppermint or lavender is more soothing and relaxing. Depending on the condition of your feet and how long the polish remains intact, you can redo as early as possible within seven days. Try not to go any longer than twenty one days without performing these simple steps of doing pedicure at home with easy steps.