Heyya! Gals, what a bright morning it has been today. Did you actually see it or were you once again spoiling your mornings being worried about what to wear? Caught you! Isn't it? Well, you won't believe I saw some kids going to their kindergarten classes and got the idea then and there! Gave a throwback to the days when we used to wear plaid shirts with blue suspenders as school uniforms. Well, during my childhood days I used to think that suspenders are only for kids but now I can think about plenty of ideas on how to wear suspenders in style.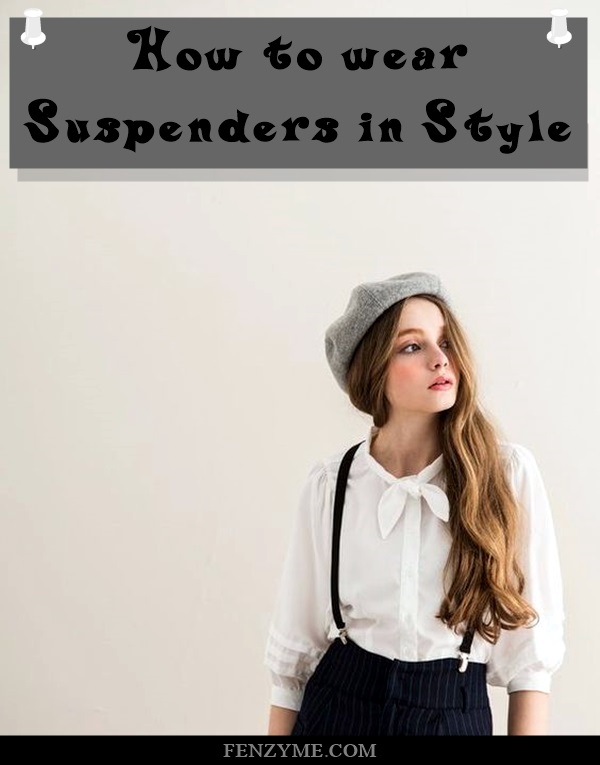 Though, it is a men-oriented style but when you just wear it, you simply owe it. Moreover, you show to world, Yes, You've got guts! Here are some of the fabulous ways to rock with suspenders! Winter are arriving and it is time now to turn the world into ice by making them feel cold as they see your gorgeous hot winter look. Check out some cute winter fashion outfit ideas.
How to wear Suspenders in Style
Denim shorts with suspenders!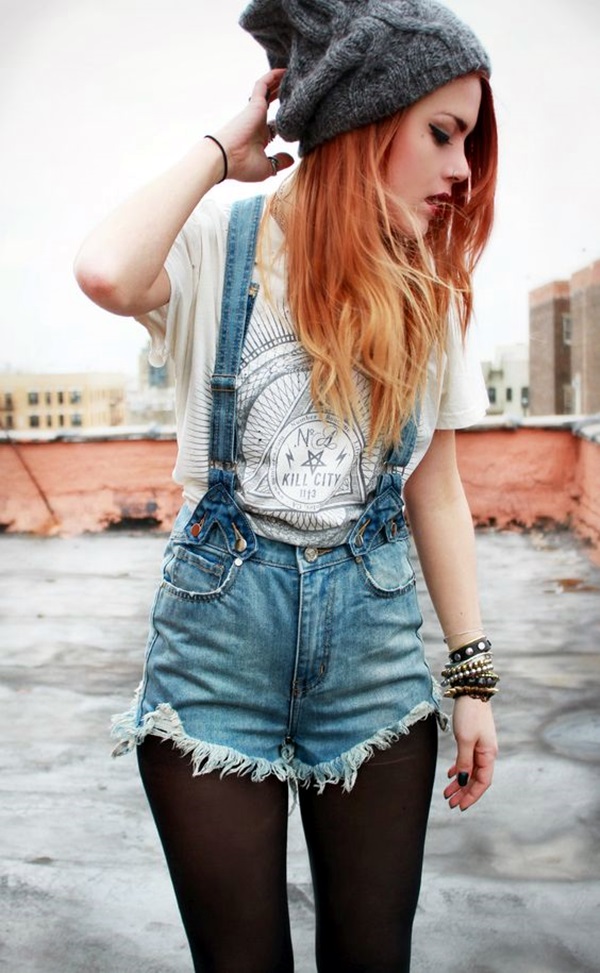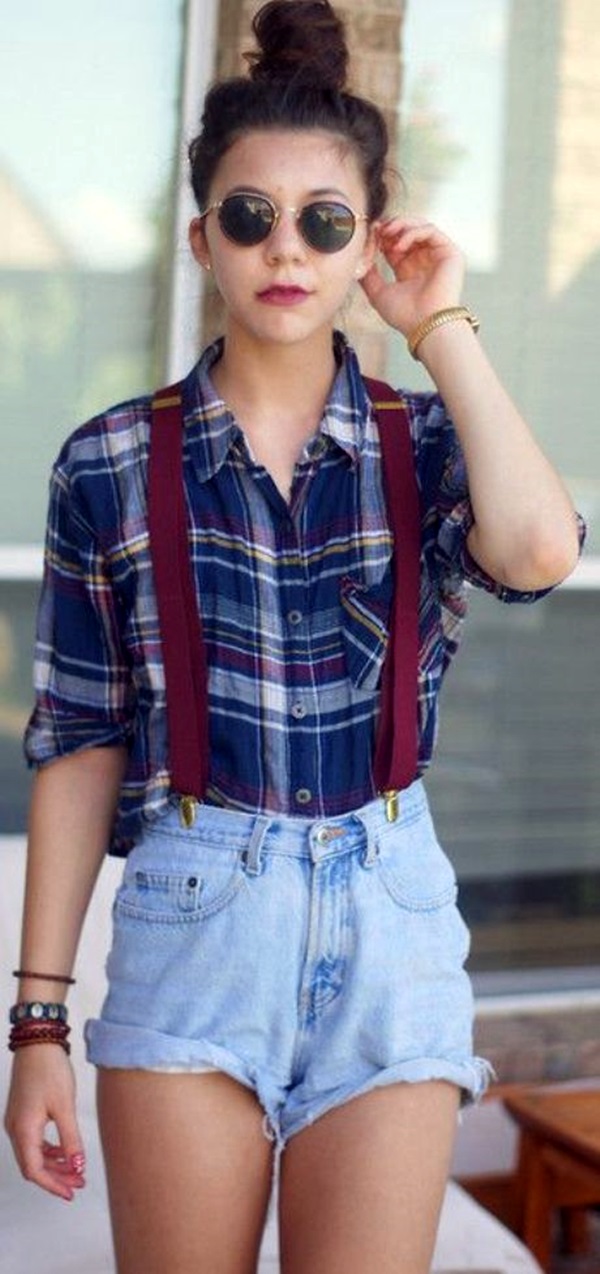 Yeah! Now that you've got the heck of styling like Diva it would be appropriate to style your denim shorts! Yes,    its chic monochrome, isn't it? You must try this. Well it's one of the cutest street look that combines denim shorts and patterned shirts. And I just like doing it!
Combo of suspenders with plaid jackets!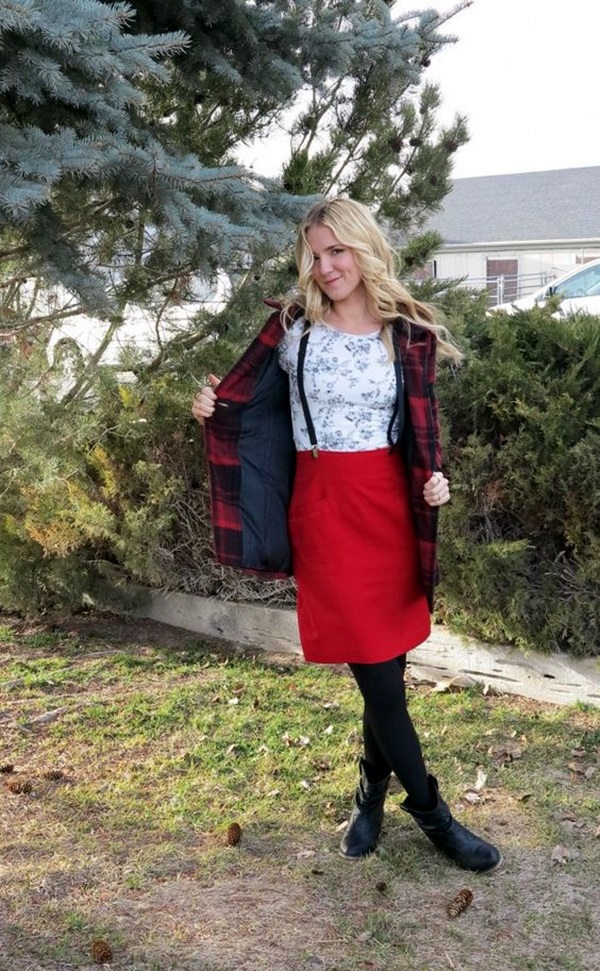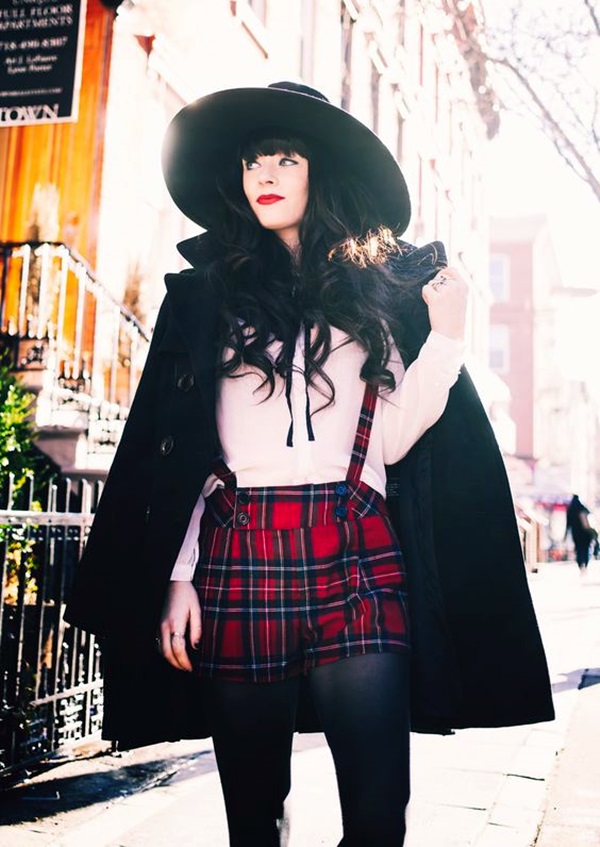 Well, most of the times, you match-up your pants and suspenders, But yeah! We're talking about something unique so why not go for matching suspenders with your jacket. Plaid jackets are so needed with the corduroy pants.
Play with colors and suspenders!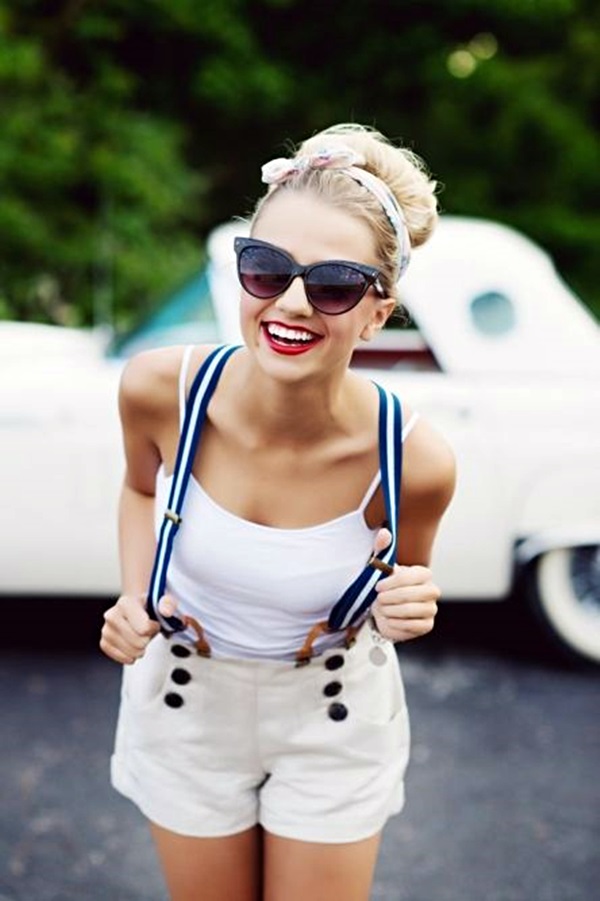 No! You don't need to match up skirts with the color of suspenders but what we need is a colourful skirt teamed up with a complementary suspender. Yeah! Short skater skirts with multi-coloured tops and shoes are the main idea. It's a classic way to style and dress with suspenders.
Show your female power, be feminine!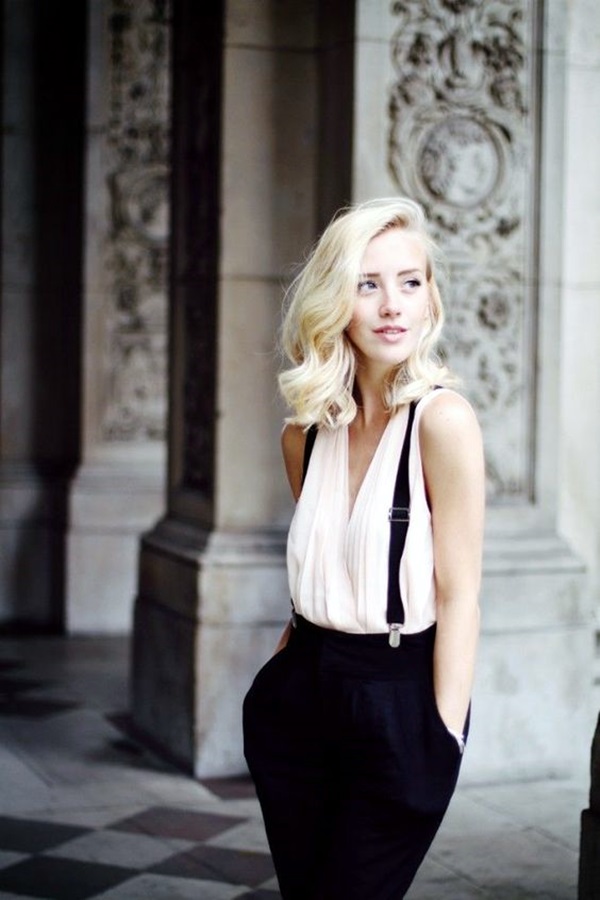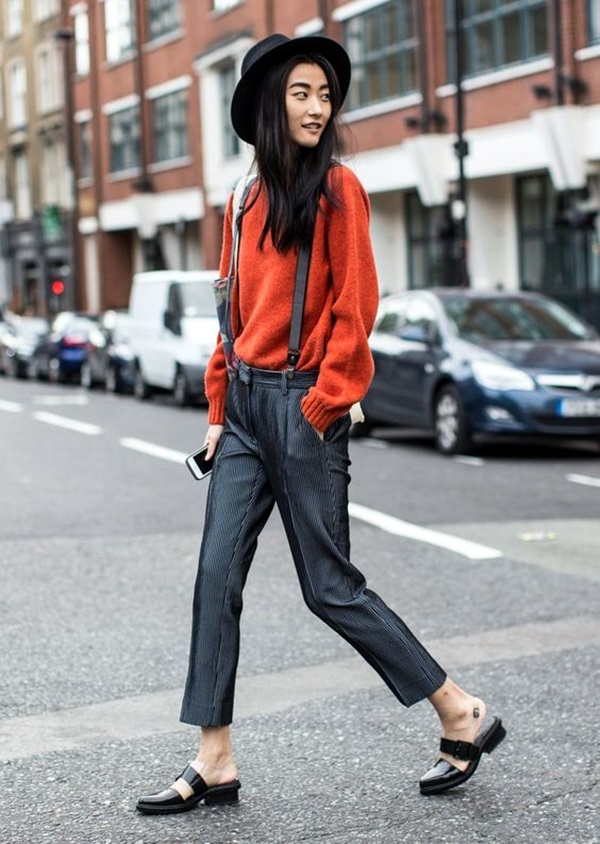 Umm! Isn't it confusing? All you have to know is the stylish answers to the question "How to Wear Crop Tops" and look tasteful like nobody else. We have been talking that suspender is a men-borrowed dressing style but yeah still we asking to portray your feminine characteristics. That's the only unique point fella! How about black skirts with white collared tops and then black suspenders over it? Wow! That's a chic way to style even for your workplace.
Wide-leg pants + suspenders!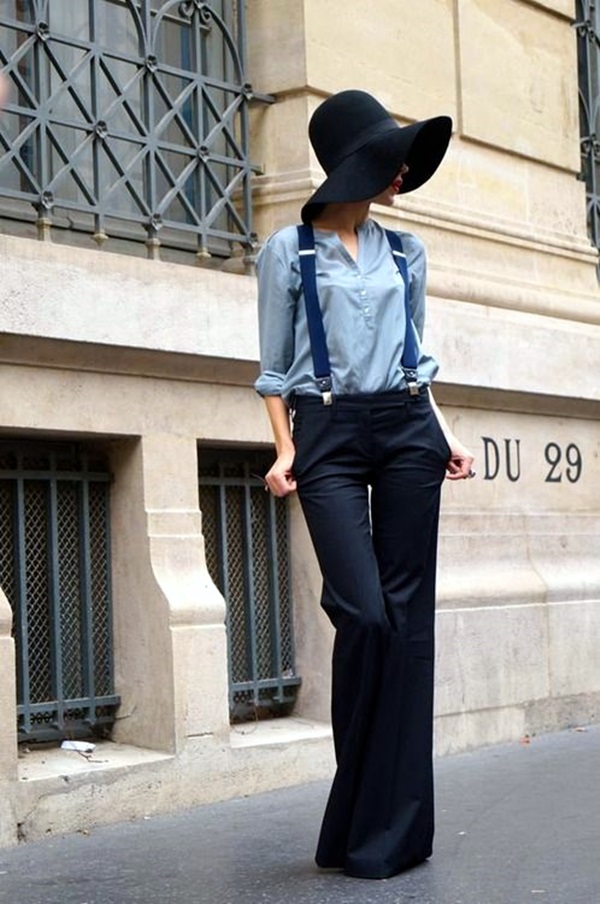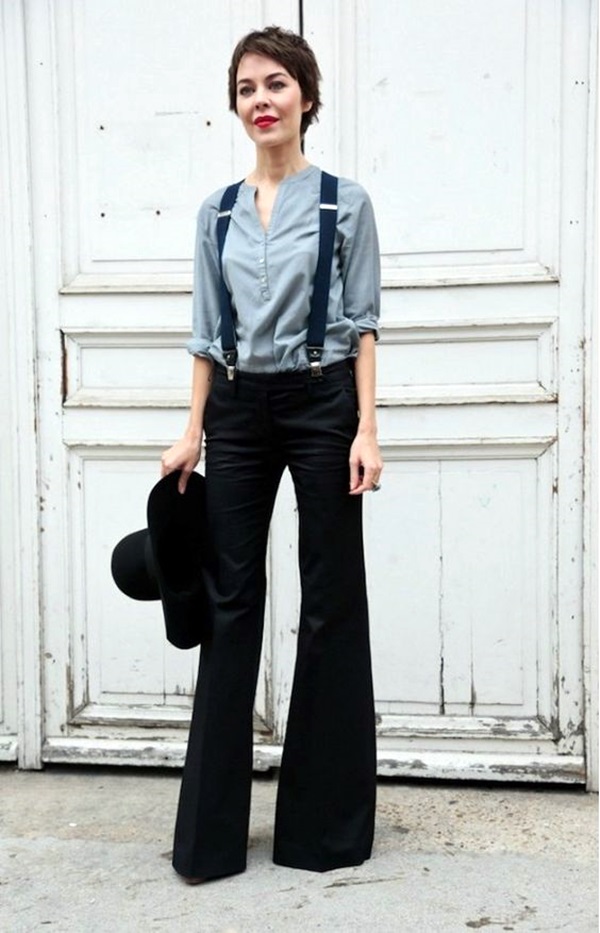 How to wear suspenders in style? Is that the question still revolving in your mind? Well, then try this girly! Wide-legged pants are always stylish and polished. If you opt for high-waisted pants then off course you tuck it in top. But, the addition you would have to make to this attire is suspenders! That's adorable and stylish at the same time.
How about suspended jeans?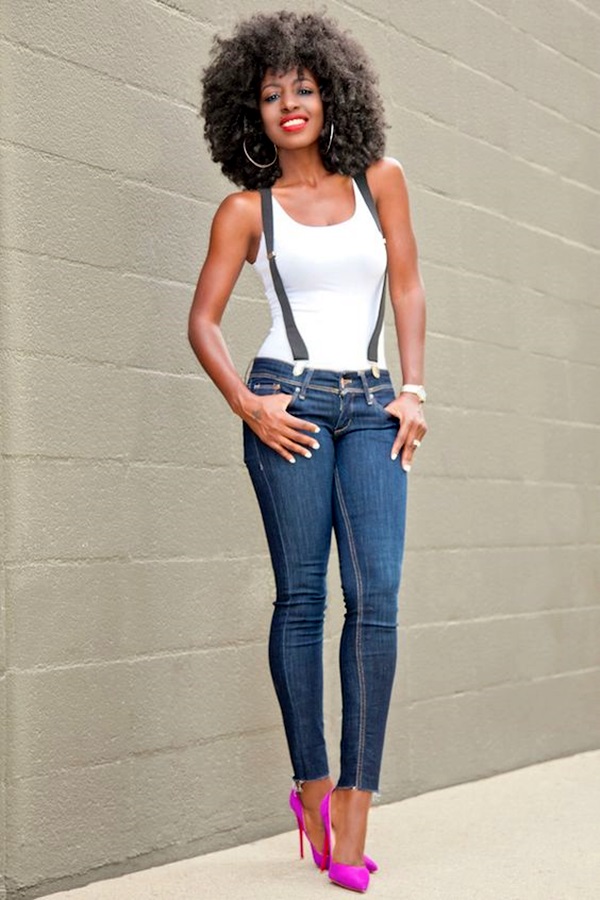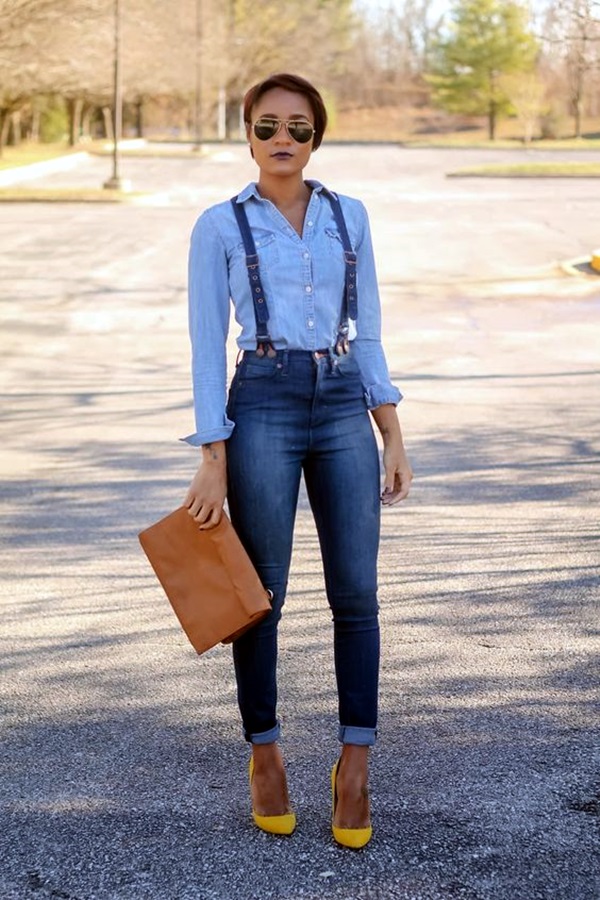 Yo! That's true, suspended jeans! We suggest you to go for rugged outfits such as rugged jeans, shoes and hats! And yeah! You need a lovely pair of shoes to twist it completely. Modern clothes paired up with old look shoes are commendable! If you can wear suspenders than why not your boyfriend jeans, Here are some fashion theories on how to wear boyfriend jeans outfits.
Whoa! Vintage style and look!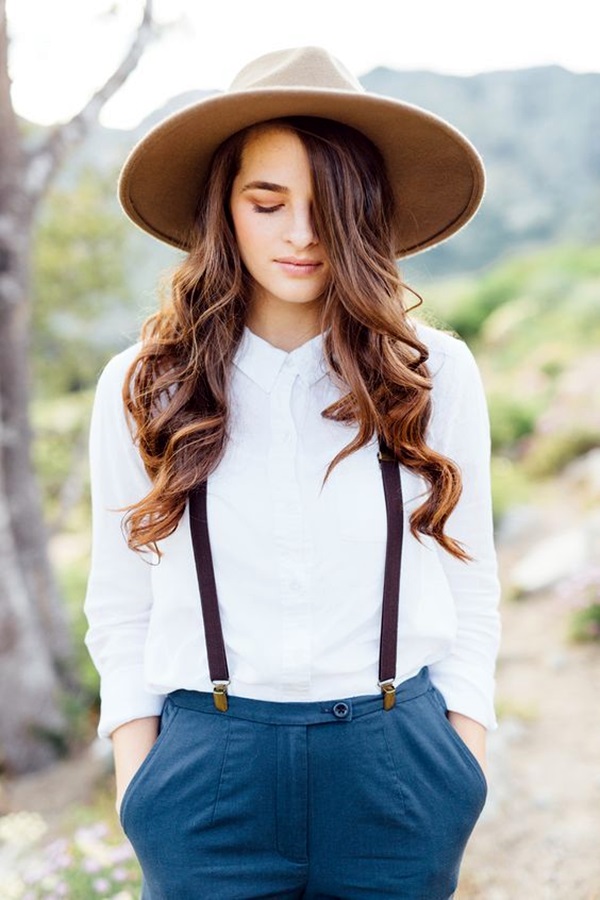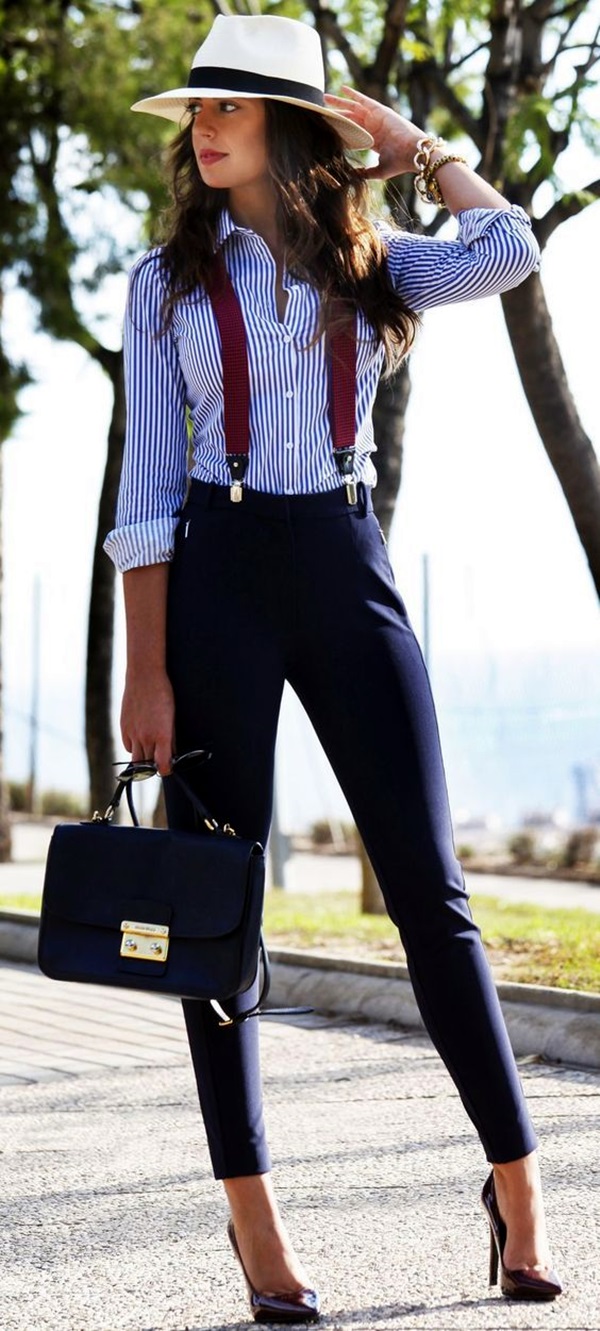 Good news for the females who love the vintage style! Yeah! Really believe it or not, it's true. You need a pair of upper waist vintage jeans or shorts. And mind you girly, the look is absolutely incomplete without suspenders. This whole combination would look absolutely divine and worthy if you pull it with a denim jacket too.
Midi-skirts + tops + suspenders!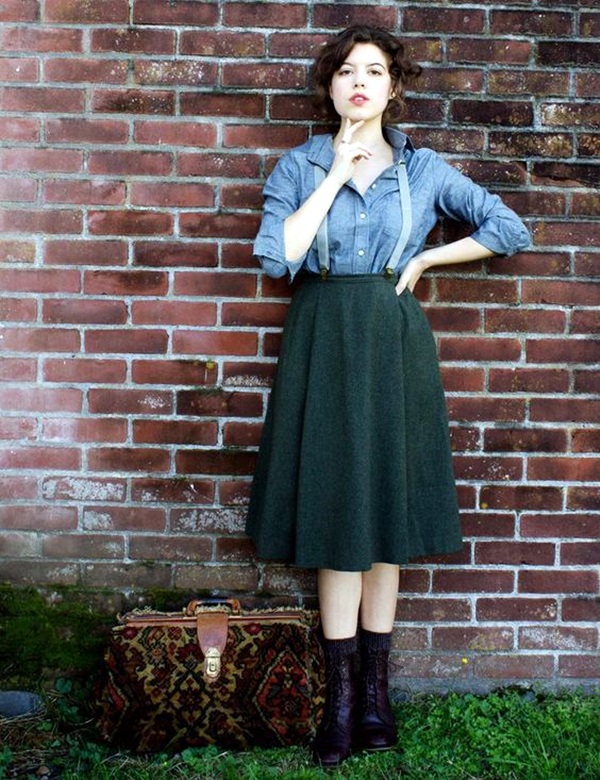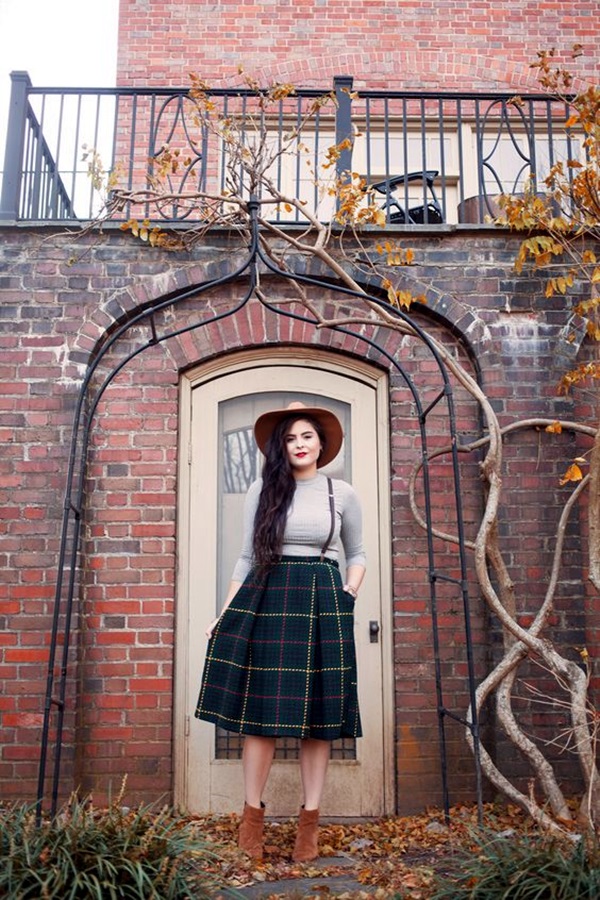 Go for A-line below the knee-length midi-skirt paired with a turtleneck top and yes, you can't think of going without suspenders. It's a simple way to get killer looks. Get those nude bellies out in the sun and be fashionable!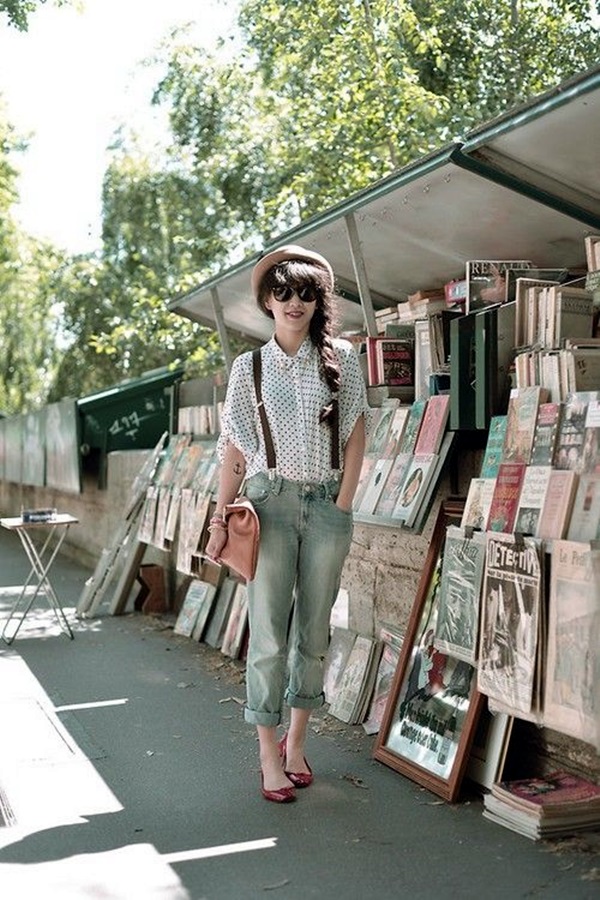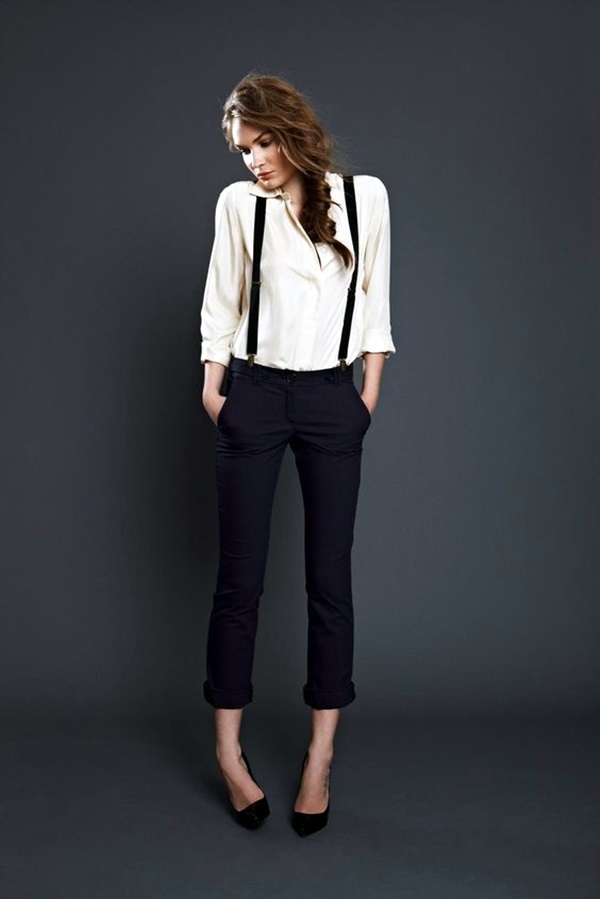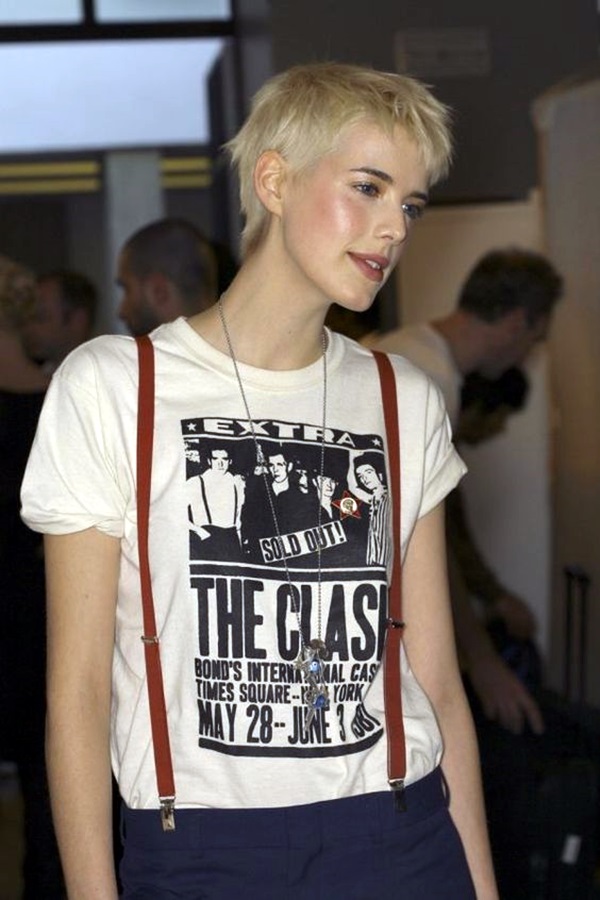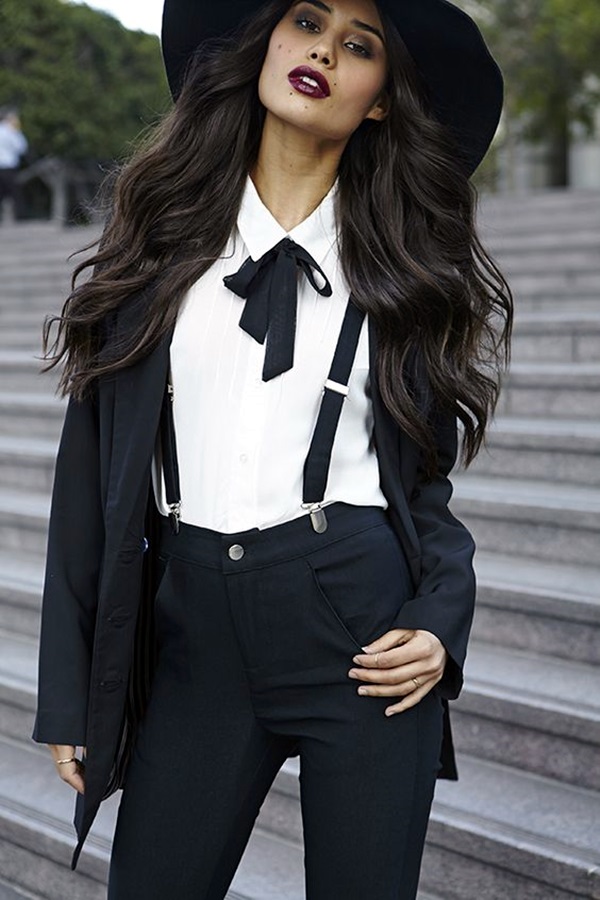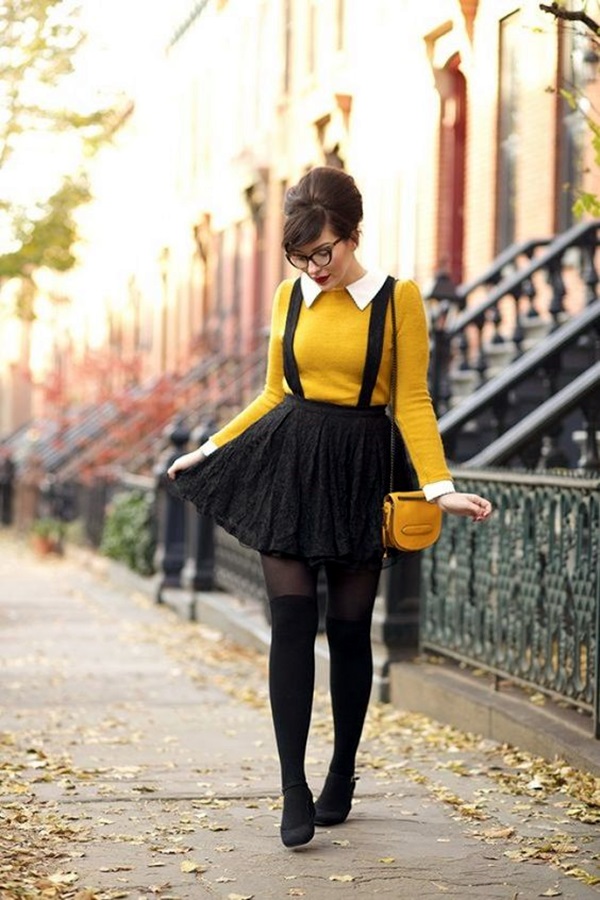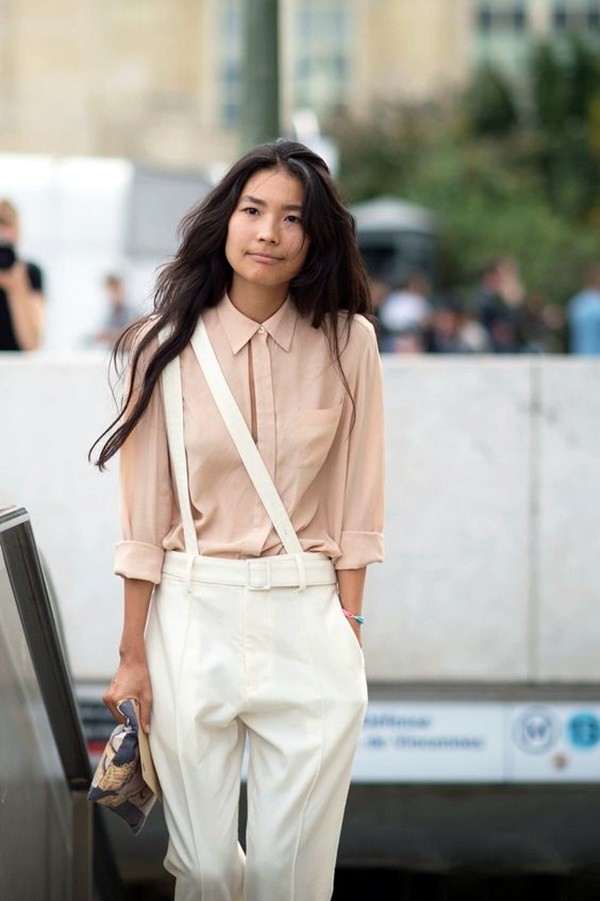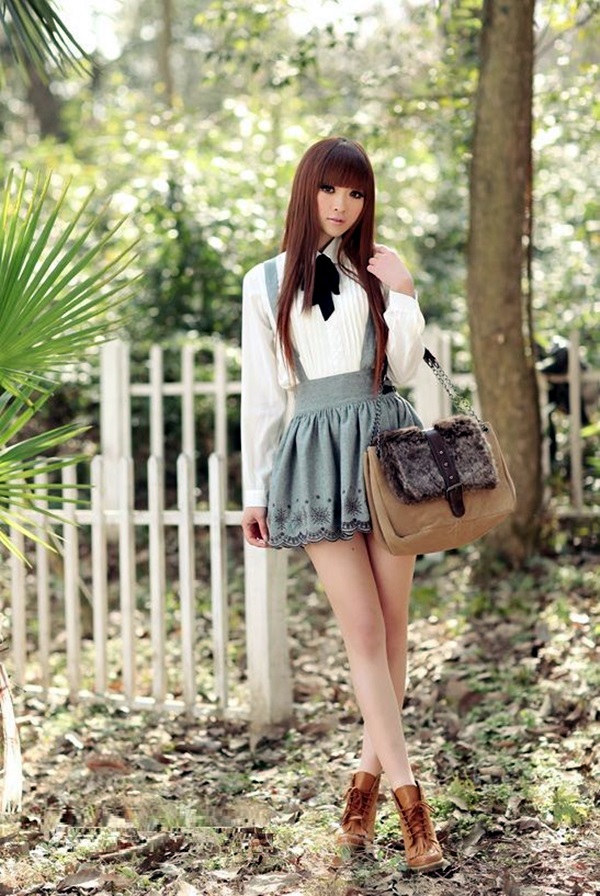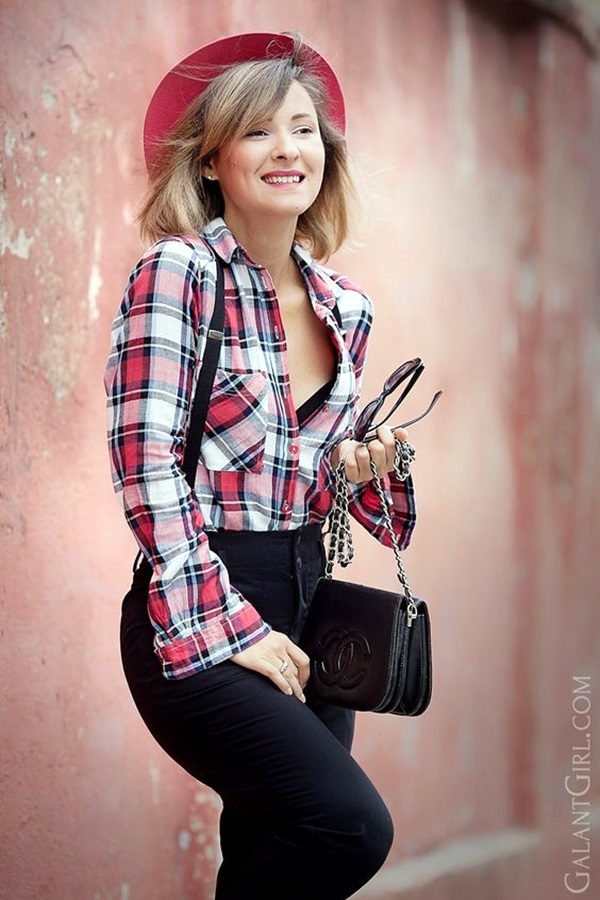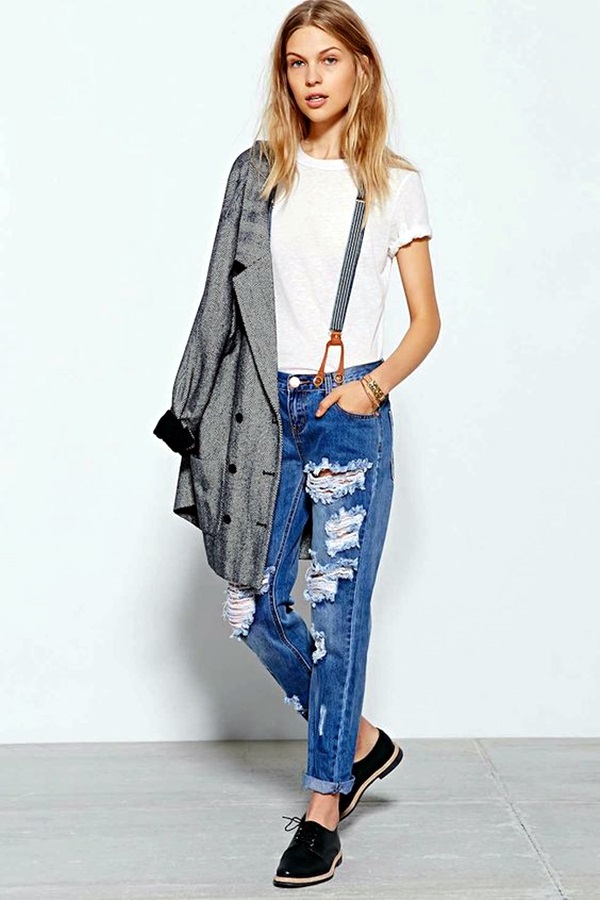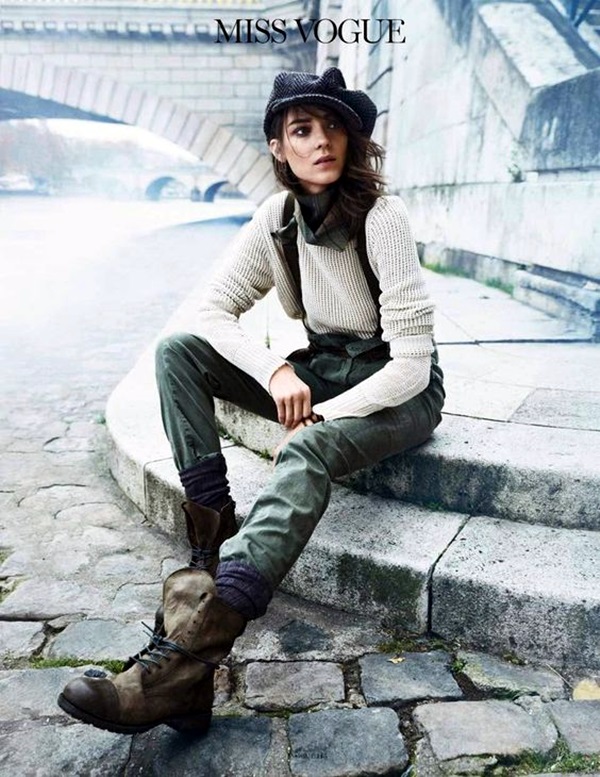 Yeah! Gals we just know learned about number of ideas on how to wear suspenders in style. Just try them without wasting a single second and get ready for thanking everyone for their lovely compliments!