Hey…Gals! Chic and sweet matching tattoos are not only reserved for couples, they even seem to be a great way of showing close bond between sisters, brothers and friends! Matching sister tattoo designs is a beautiful way to show your love towards each other. This post is all about cute designs perfect for sisters who want to get meaningful tattoo inked on their body which hold special place in their heart and reflects your unbreakable connection.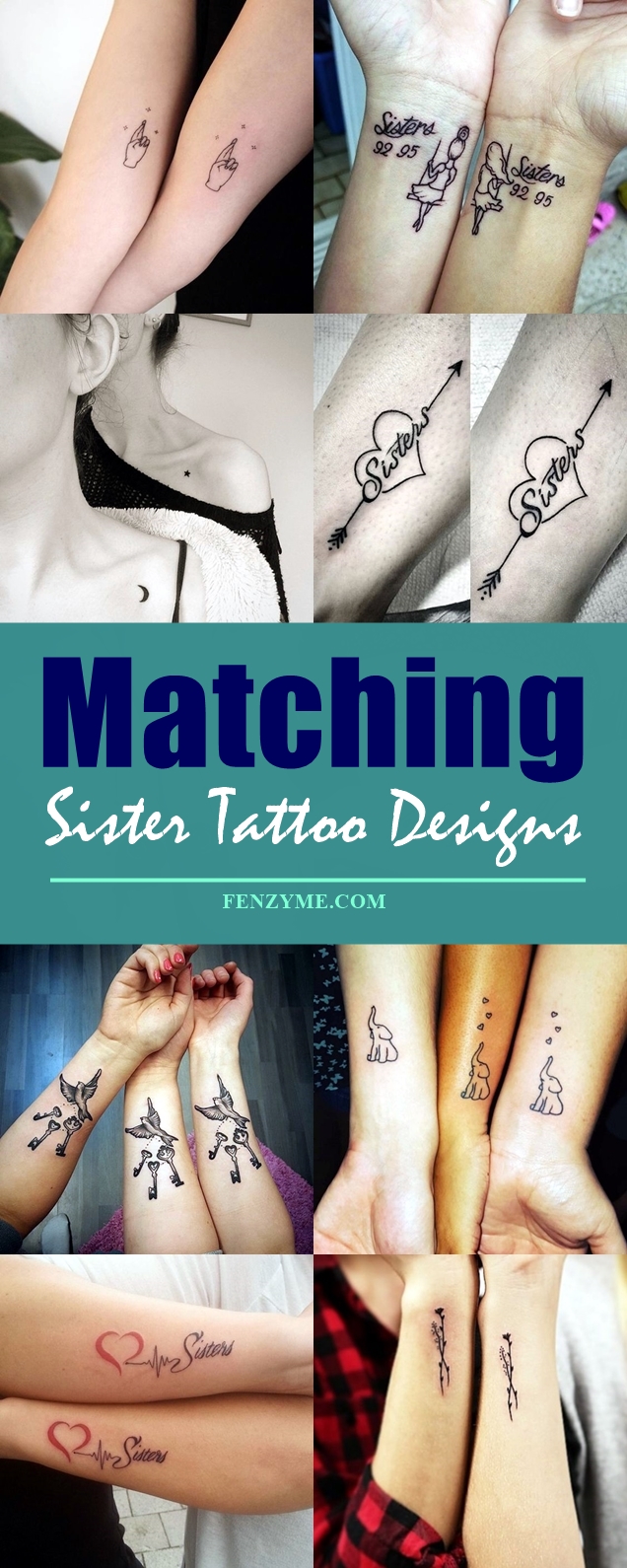 Matching sister tattoos ideas can be anything such as – matching quotes, matching butterfly pattern, flying birds and other meaningful symbols that show bond between sisters. Cutie sisters! If you are opting for matching tattoos, remember they are usually placed on the same part of the body. So what are the common types? Here is a list of the best shoulder tattoos for women.
Matching Sister Tattoo Designs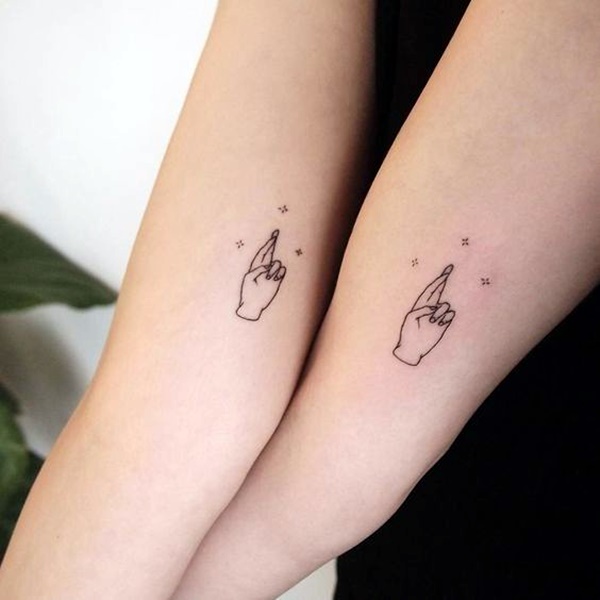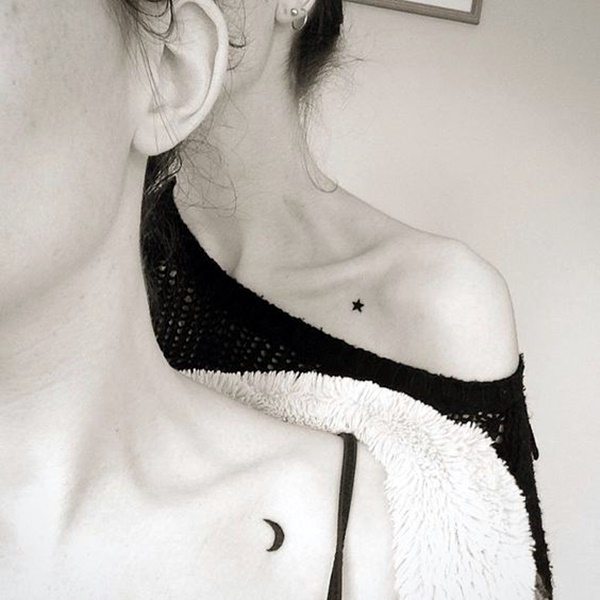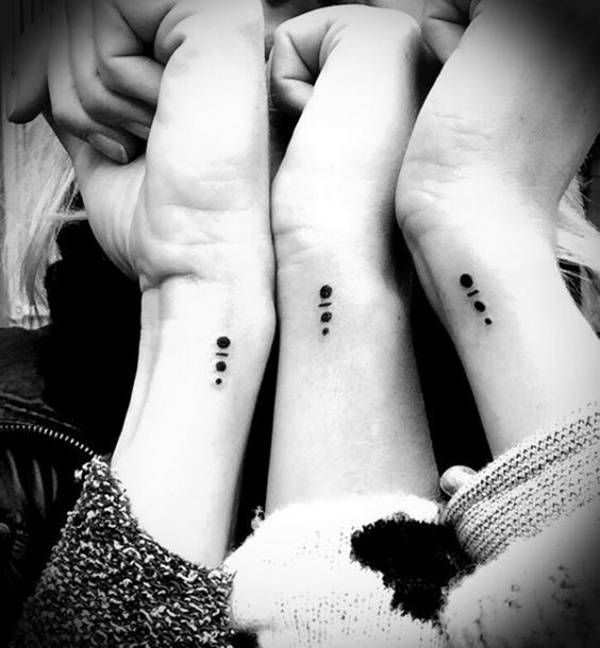 Young girls! You will be glad to know that sister tattoos are even meant for best friends! You can get them inked to show strong feeling of sisterhood between both of you. The attractive feature of such tattoos is that they have the same size and color blend. Now, you must be wondering – Is it tough to get them inked? No, the placement of these tattoos is flexible and can be applied anywhere.
Our heart-warming list of top matching sister tattoos will definitely help you get some ideas and inspiration! Check out!
Beautiful Flower Tattoos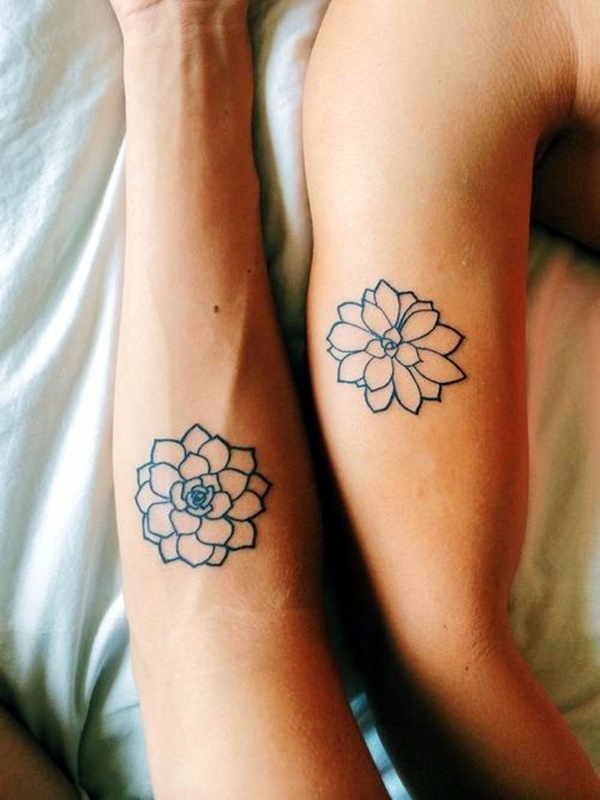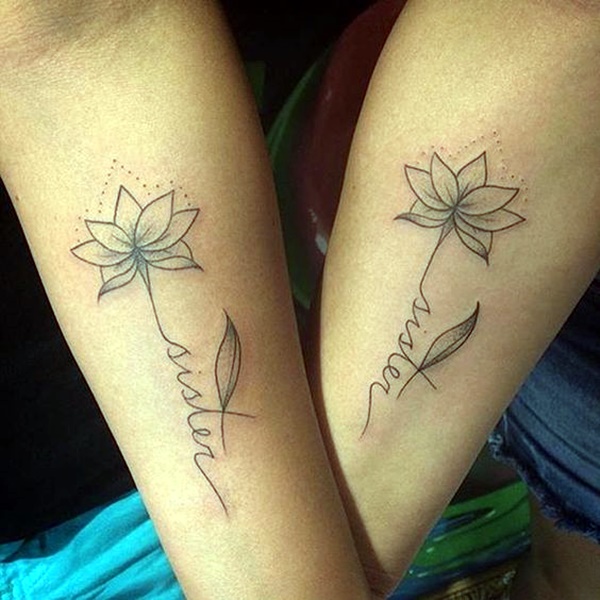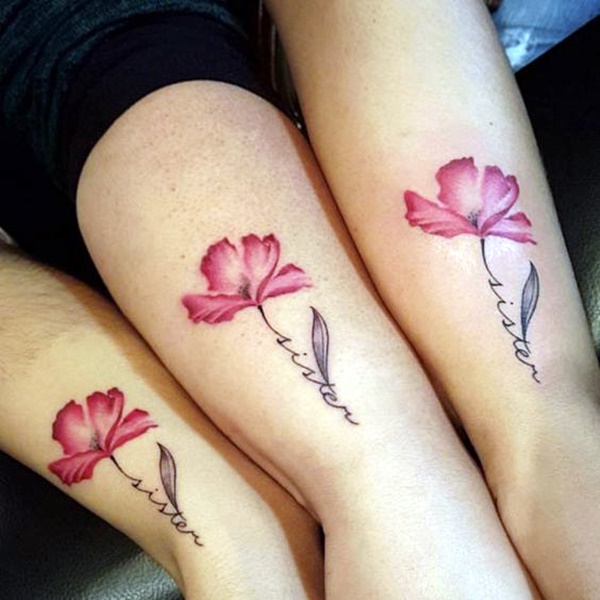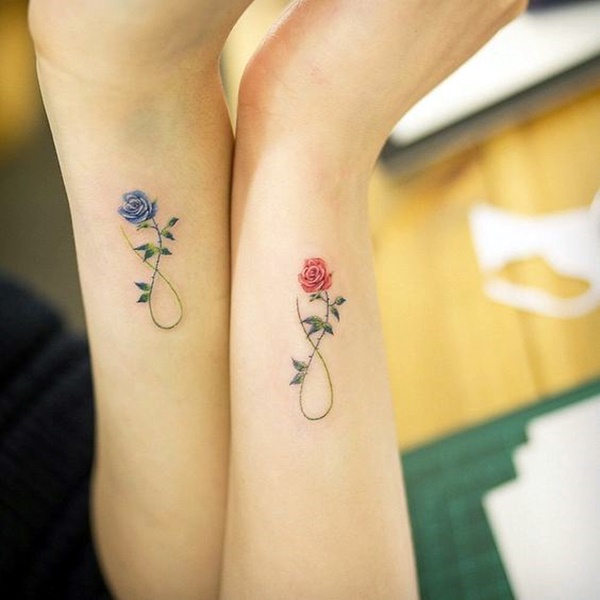 Are you looking something unique and colorful to show your sister love? Beautiful flowers design is ideal! Flowers symbolize beauty, fragrance and bring cheerfulness in your life. Gals! If you want flowers as matching sister tattoo designs, make sure you choose different color flowers for a bit different look.
Dream Catcher Tattoos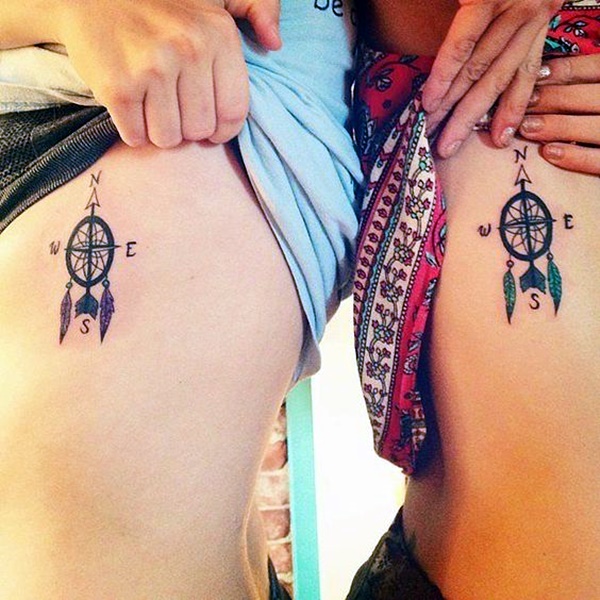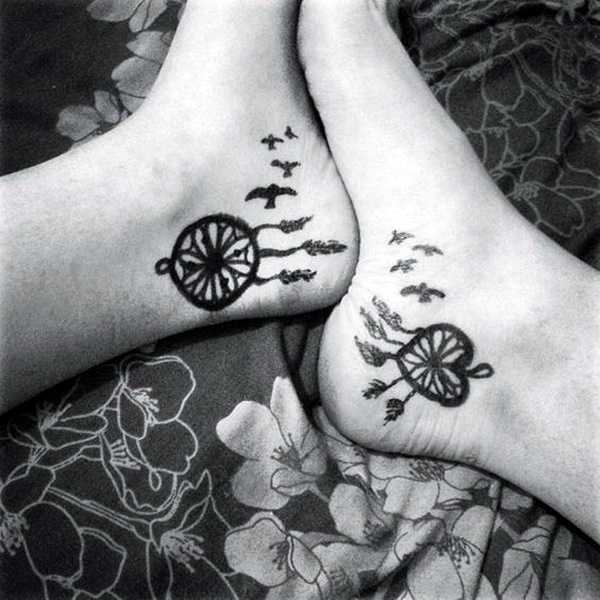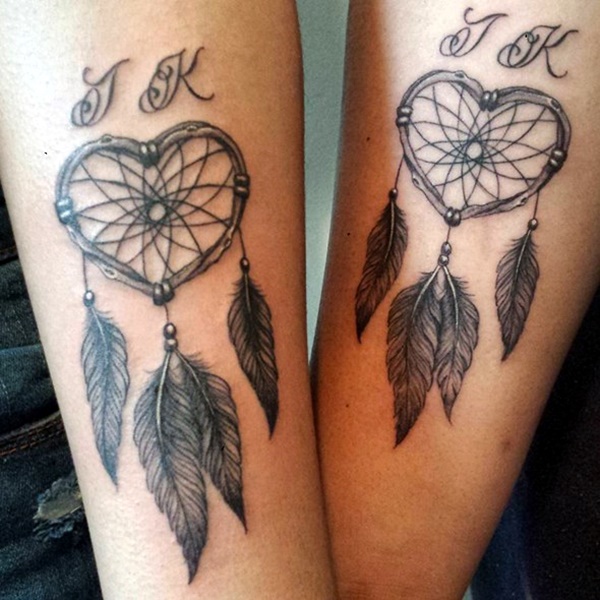 Have you ever thought how to get rid of your strange or irrelevant dreams? No…not yet, then this dream catcher tattoo design helps you to keep up with the good ones. If you and your sister planned to get a matching dream catcher on your upper back, then it's a great pleasure to get matched for whole life. Under this tattoo, you will find a single bead in the center that represents the spider in the web. On whole, the web catches your scary dreams.
Dandelion Tattoos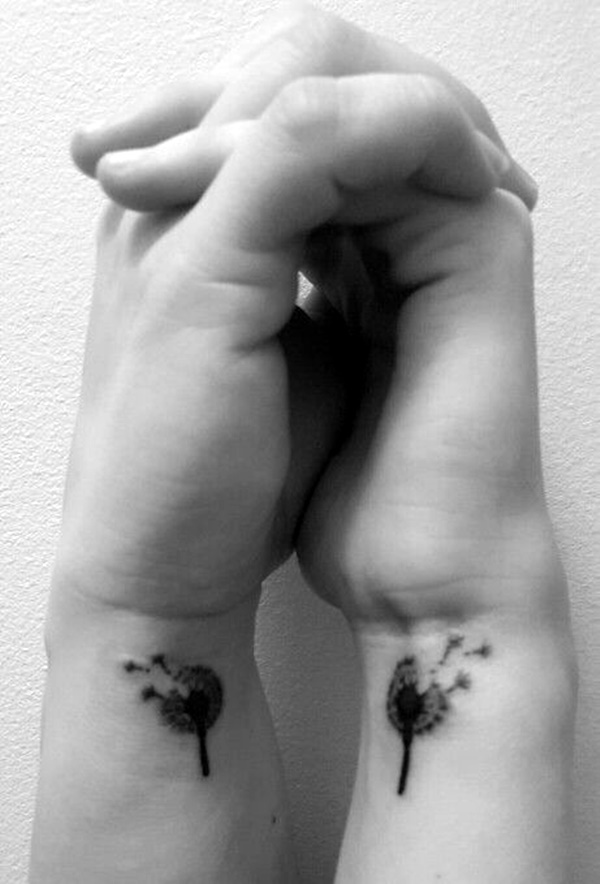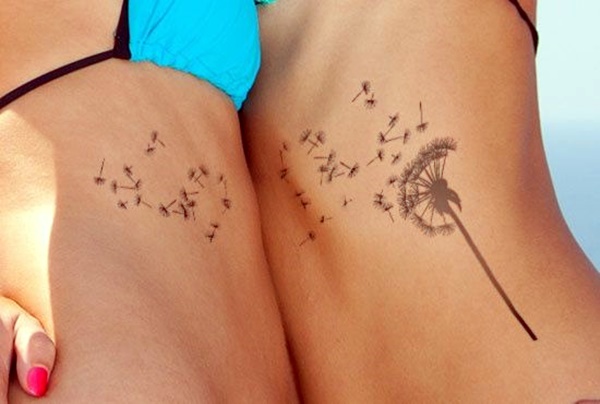 Childhood memories are unforgettable and isn't it great to represent those lovely memories in the form of dandelion matching sister tattoo designs on your thigh or upper arm parts. As time passes, a small dandelion becomes a giant flower. Similarly, dandelion represents fun and special moments of your childhood days. But, don't forget girls and hot ladies! Dragonfly tattoo designs demands time, money and foremost important patience as it is going to be with you for a lifetime.