We all live in world, where music inspire us to move towards the goals needs to be accomplished for the betterment of our life, gives us a sense of happiness and inner-satisfaction. It's a PASSION. When we are in love, we show our feelings through soft and romantic musical notes, if we are deeply hurt by someone we listen to sad music…but; we don't realize that the world of music is far from reality!!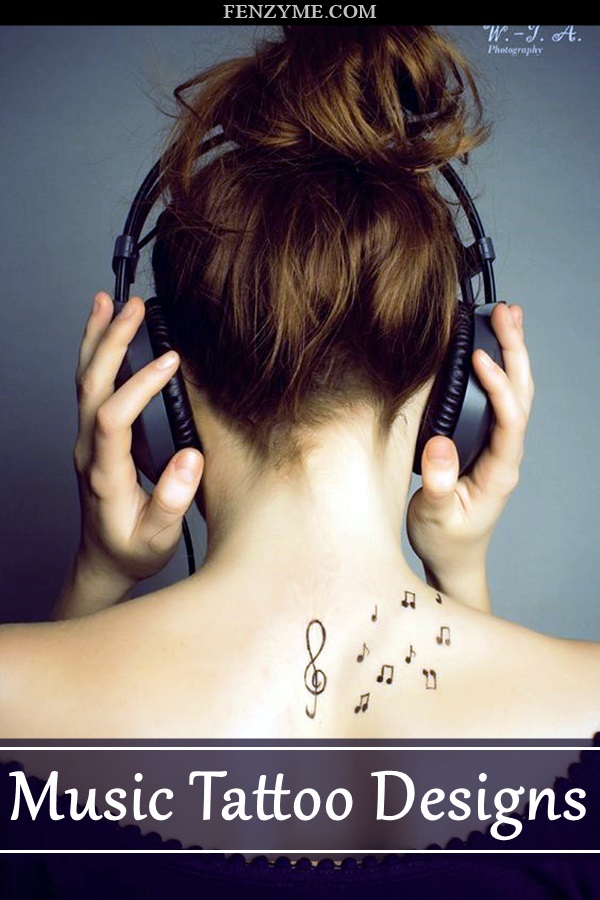 We think everyone in this world love to listen music! But, have you ever thought of getting music tattoo designs inked on your body to show love towards music? Though, it's true these kinds of tattoo designs are much popular among music lovers. When music and tattoos are combined together in one pack in the form of tattoo designs for bold effect, they create a new definition in the fashion world by their great appearance on the body. There are many music tattoos categories which give you some inspiration – such as music notes tattoos, guitar tattoos, favorite instrumental as a tattoo, cross tattoo, etc. Also check out dragonfly tattoo designs for women, They are trending these days.
Music Tattoo Designs
Please take a look at some cool music tattoo designs and let us know which one you enjoyed or loved the most!
Skull under a Guitar Tattoo!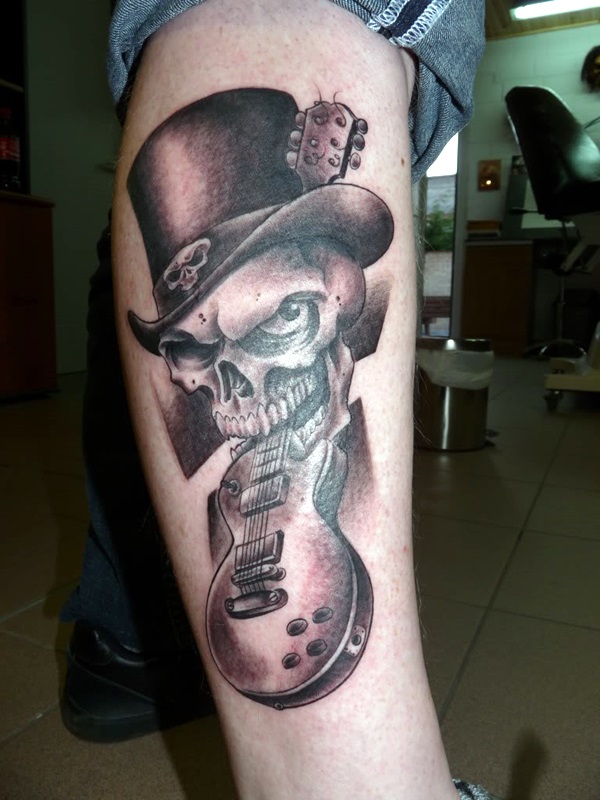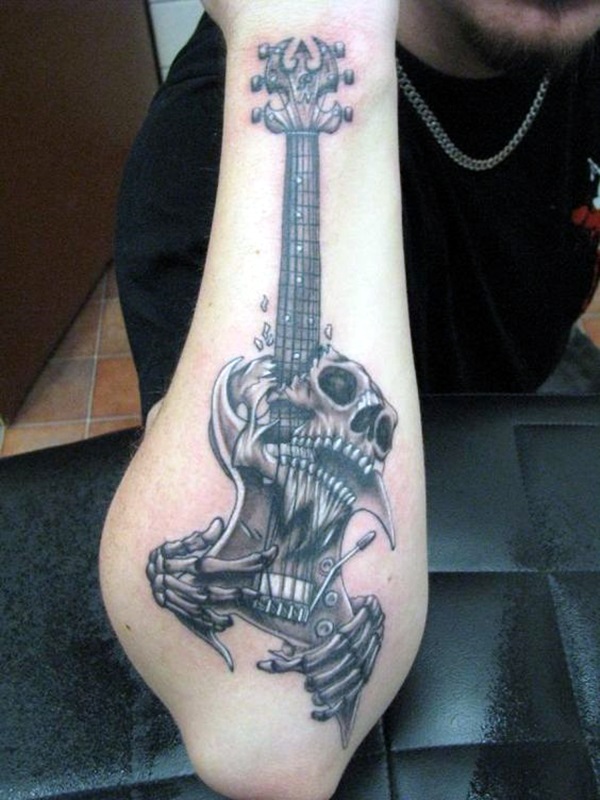 Hmm….You can find this lovely music note tattoo design inked on the side ribcage of the men. Great skull tattoo design under a guitar shows how bold your personality is and you are a fearless person. The strings of the guitar can be done with different colors for a powerful image.
Watercolor Music Symbol!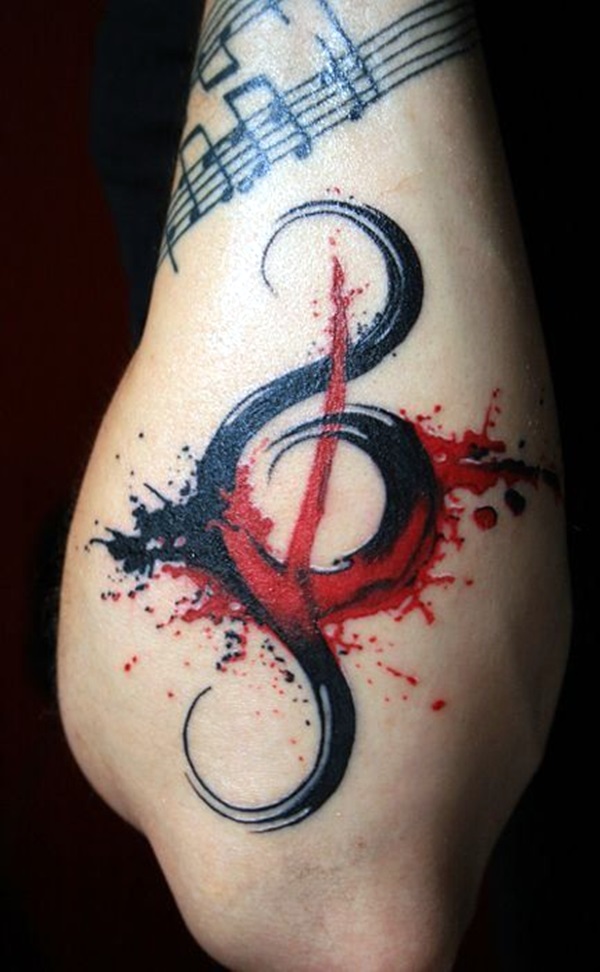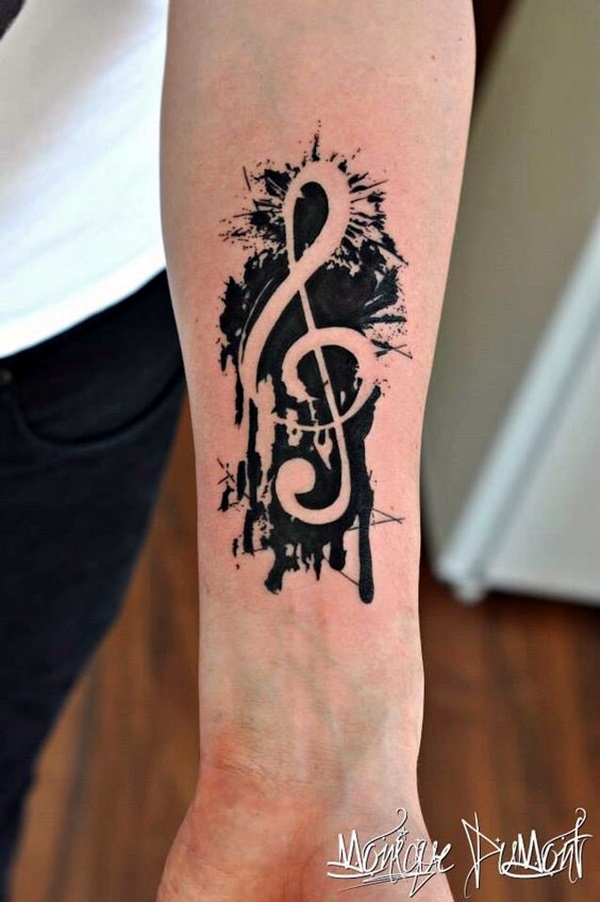 Watercolor tattoo designs are among latest trend these days. A tattoo showing the G- Clef on a staff, but instead of using notes and symbols, try to make it look attractive, using watercolor combination of blue and purple.
Tiny Treble Clef Tattoo!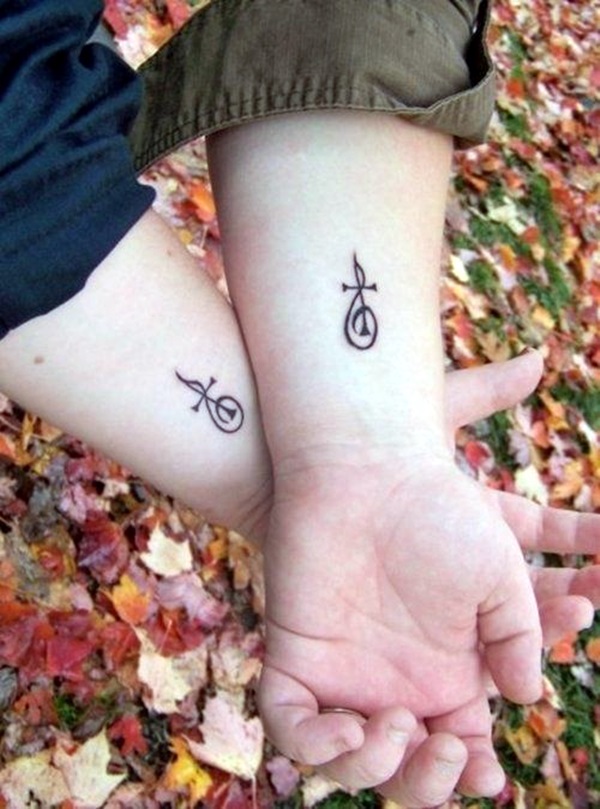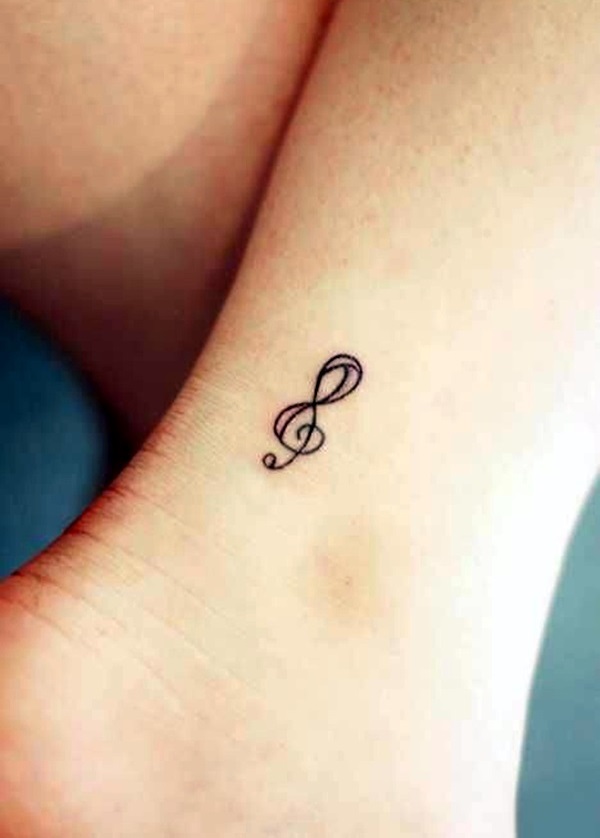 Are you looking for a superb music symbol behind the ears? Though these tattoos are rarely seen, but still you will find few people inked with tiny treble clef tattoo with staff behind the ear. Amazing, must opt for it! Aren't you thinking about something small yet classy? Something which looks beautiful. Small Tattoo Designs With Powerful Meaning as well? We know your worries and are ready with solutions!
Flower Petals with music Symbols!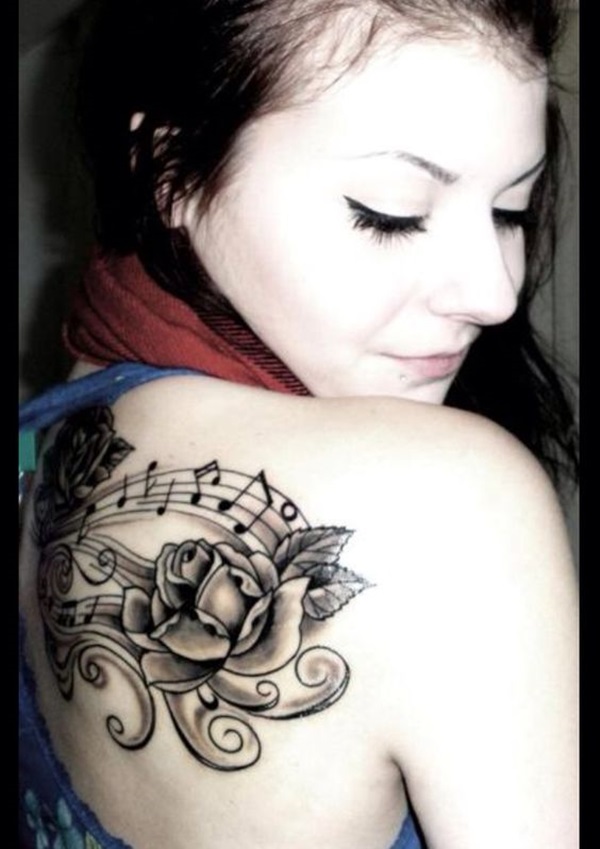 It's among unique music tattoo designs which reflect the inner beauty of a person who gets this tattoo inked. A flower symbolizes beauty, purity and the tattoo is considered to be as pure as the wearer's heart and mind. The wearer doesn't prefer achieving anything through false means.
Compact Cassette Tattoo!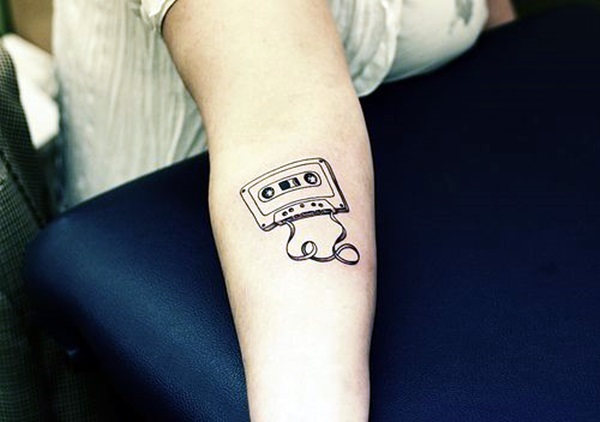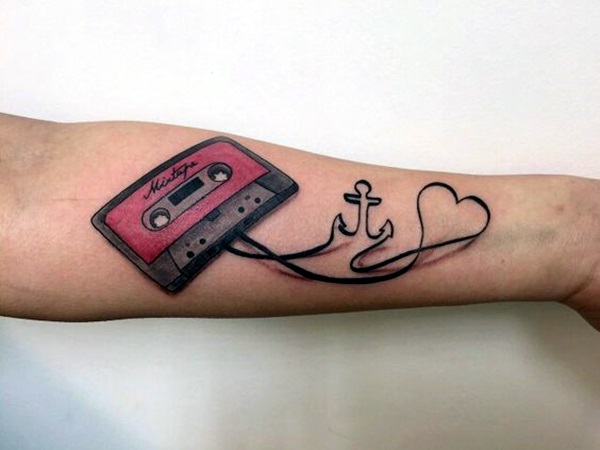 The trend of cassettes is far old, isn't it? They are used in late 60's to 90's with the purpose to record music for future use. In today's tattoo designs, cassettes patterns are popular with a saying that says "My life is music". Thus, the tattoo gives a unique and old vintage look.
Song Lyrics and Musical Note Tattoo Design!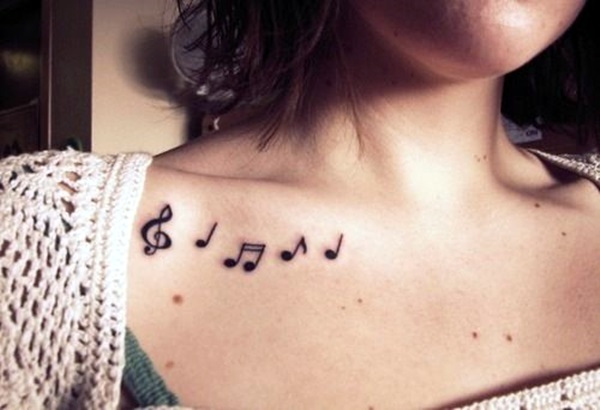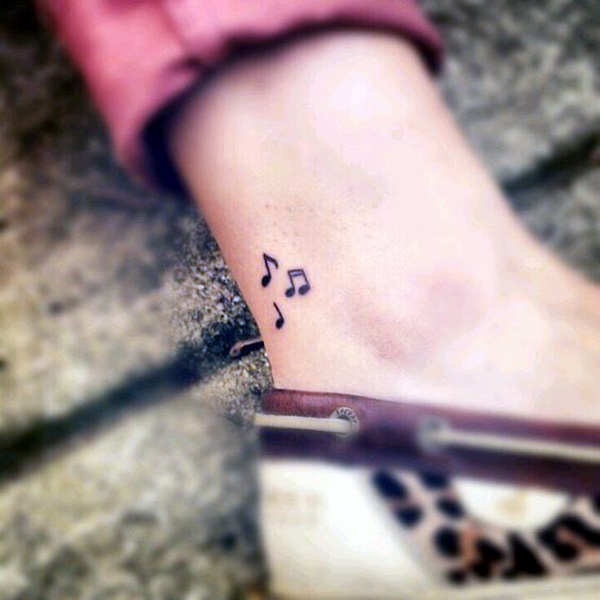 It's among so simple music tattoo designs that everyone can easily get this kind of tattoos. Melodious people, you may find music tattoo with some song lyrics and musical notes look so damn pretty on the ribcage of women.
Music Player Tattoo Design!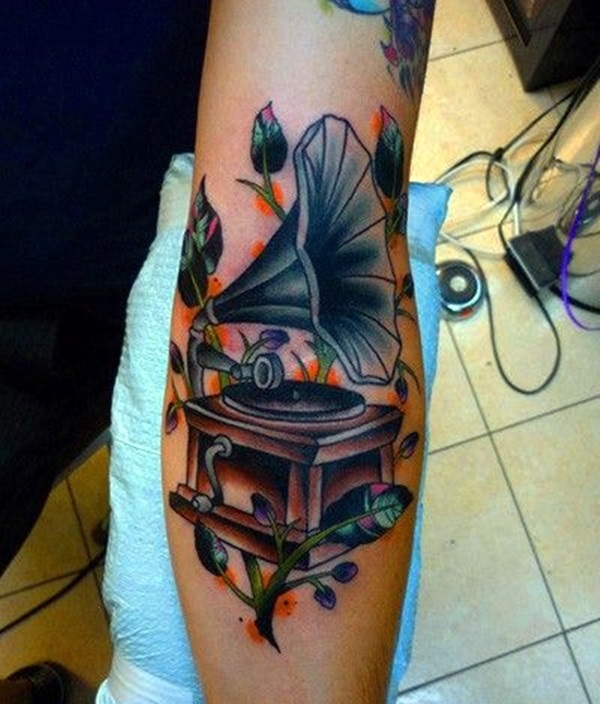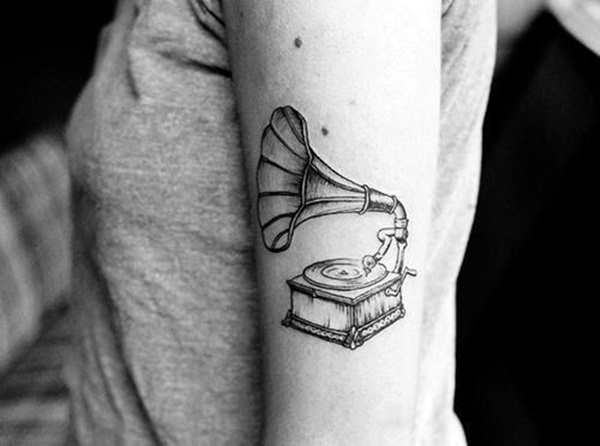 Isn't this, something strange to look at? Music player tattoo design adds fun look to your overall personality, but holds a lot of significance at the same time. You can show your love towards music by music player tattoo design where you can have, play, forward, pause and stop button on the bicep of the men. Here are some Hawaiian tattoos designs that have a history of almost thousands of years.
Cute Musical Symbol Tattoo!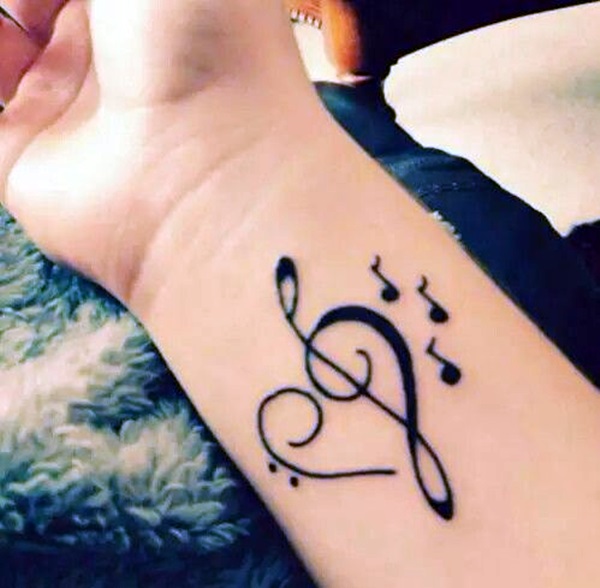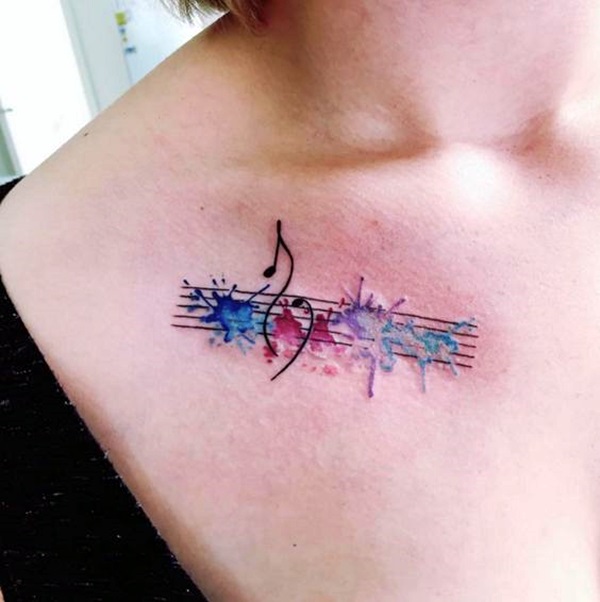 Both men and women are satisfied with the results of this musical symbol tattoo design! If you find that the formation of the musical symbol is more curved which made it a perfect feminine tattoo, you just need to combine it with different colored notes and symbols.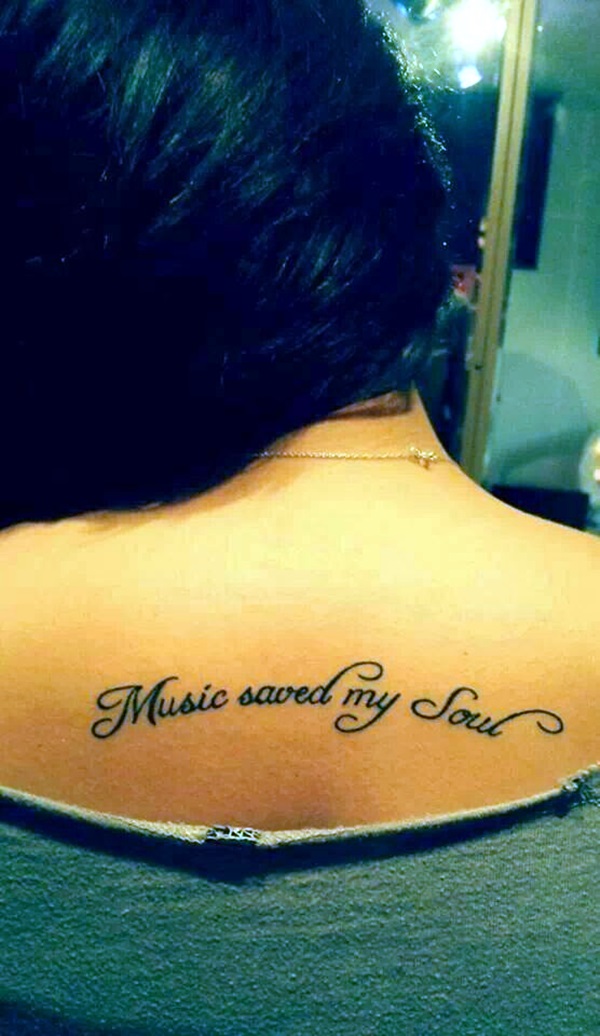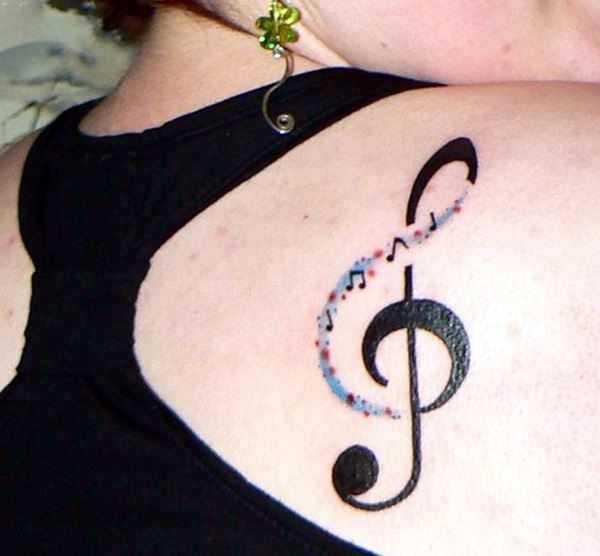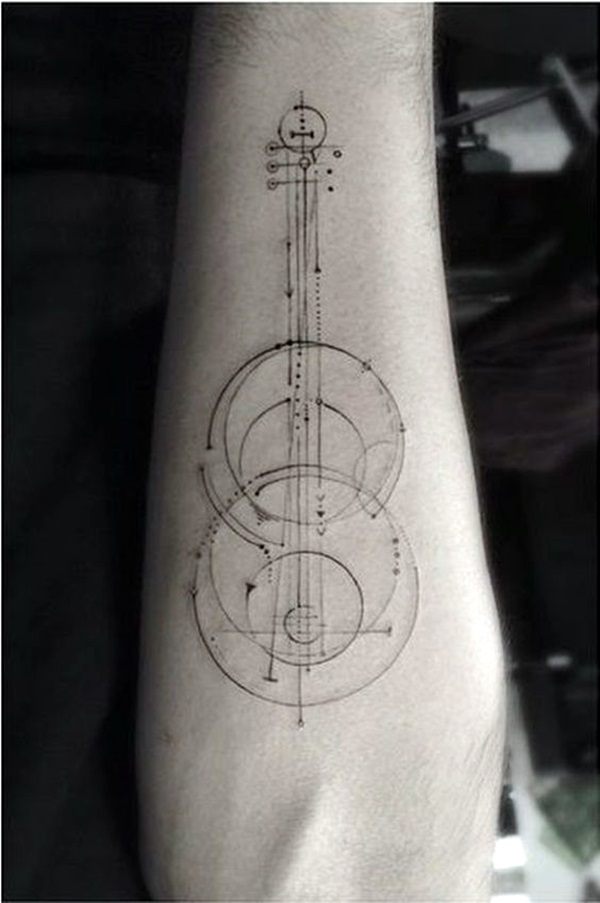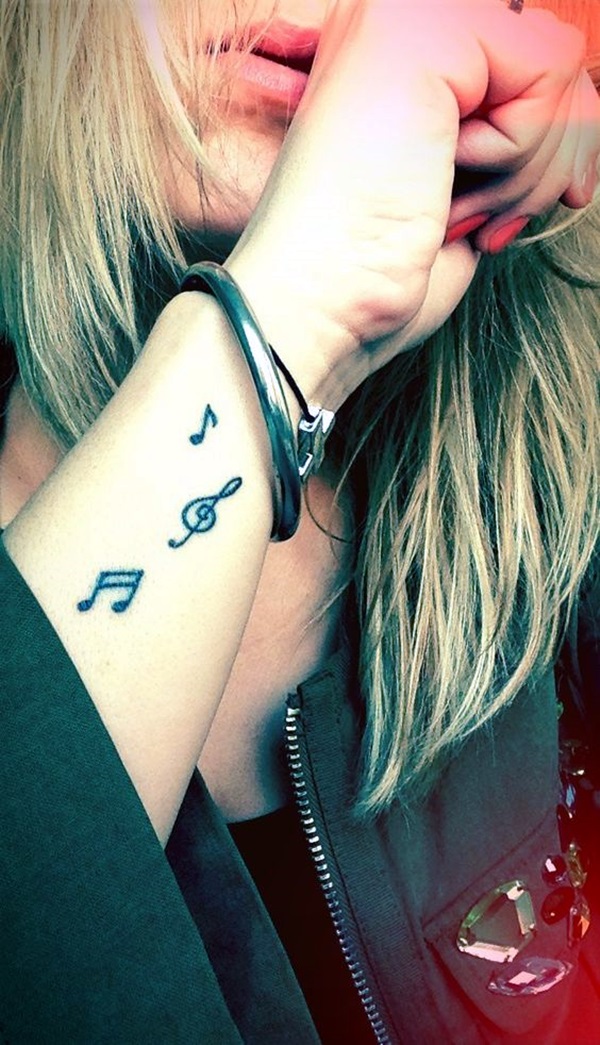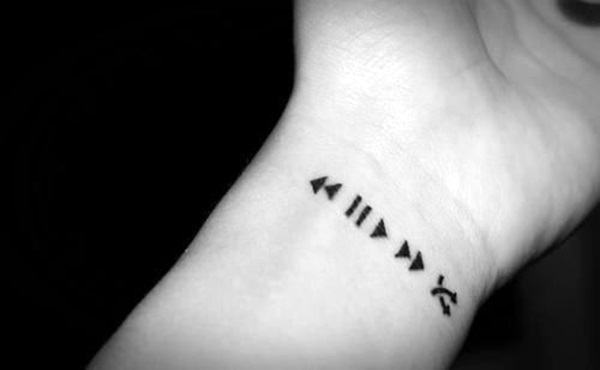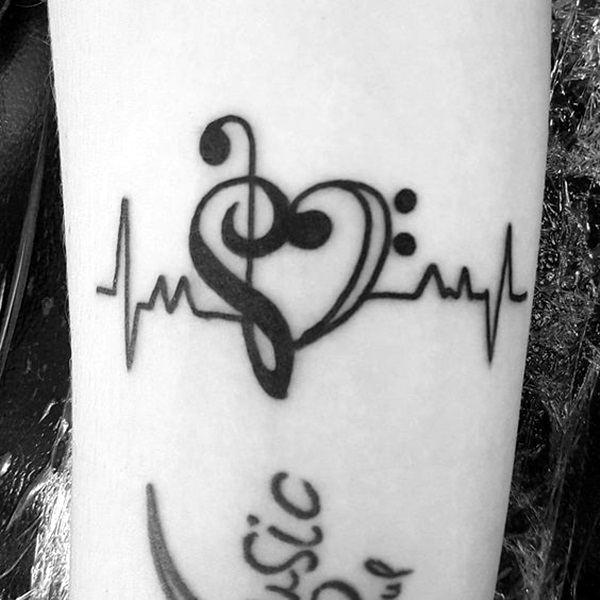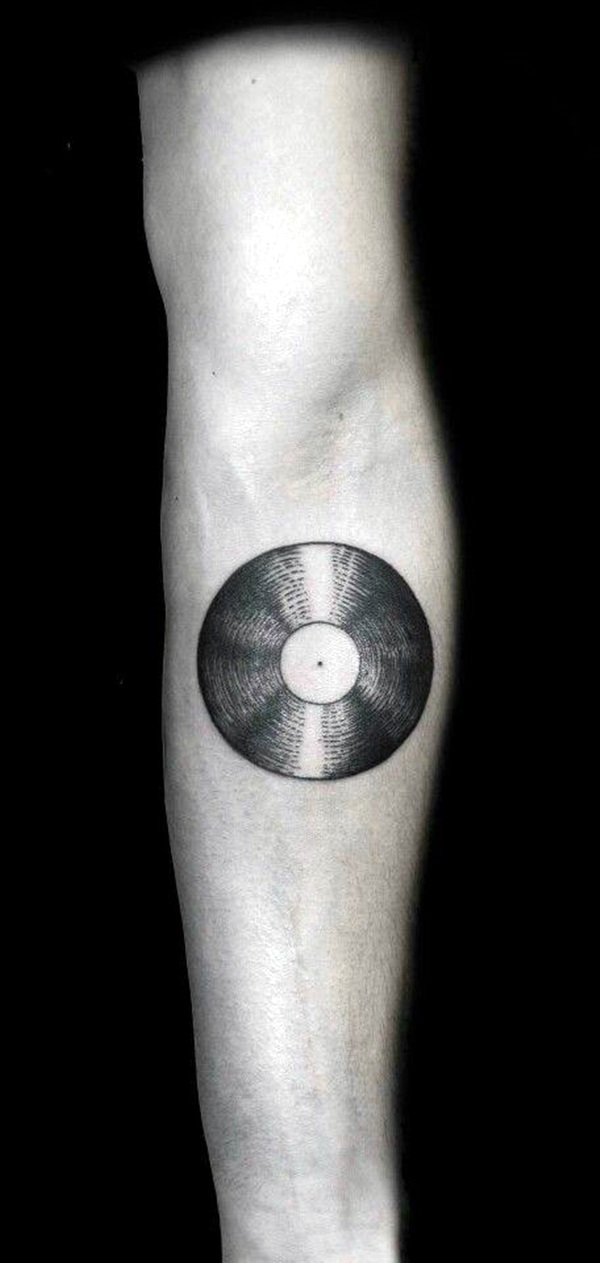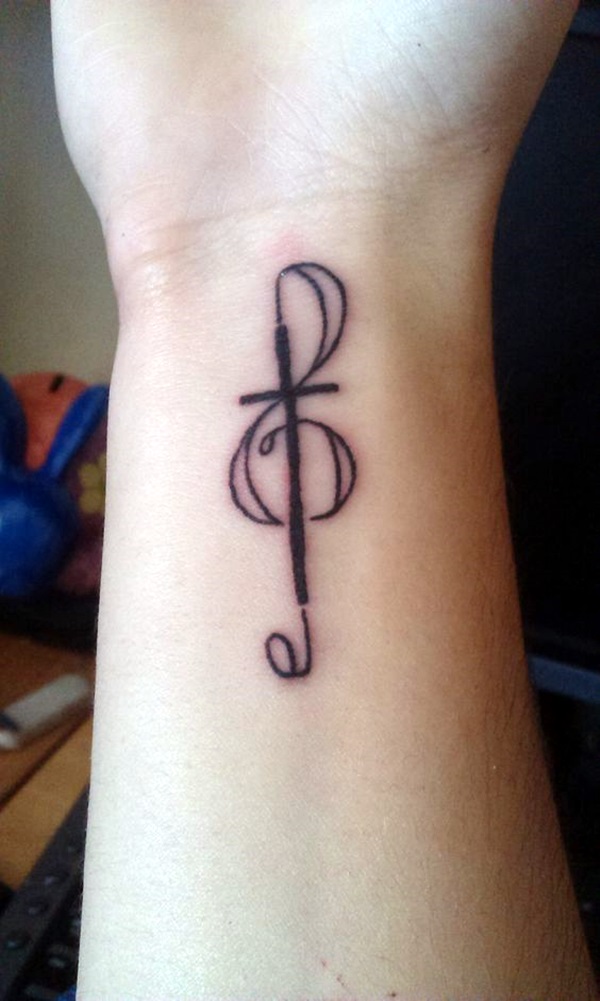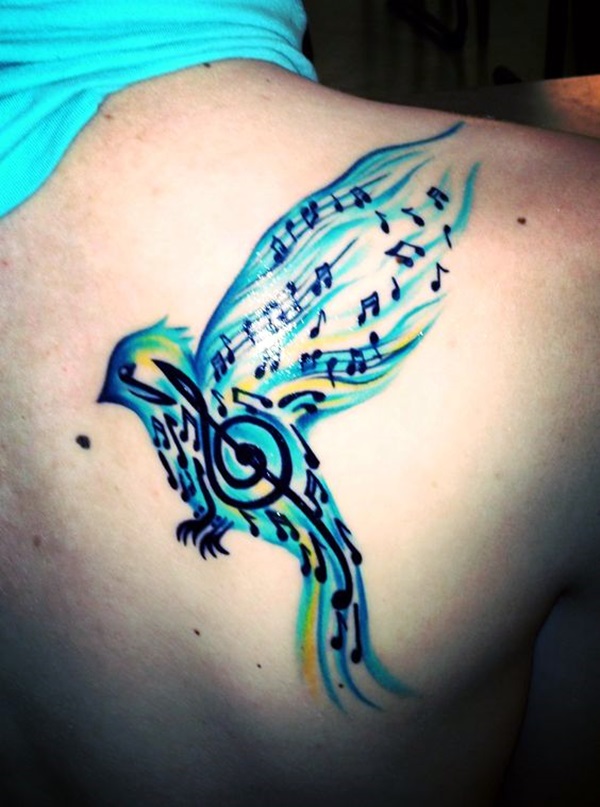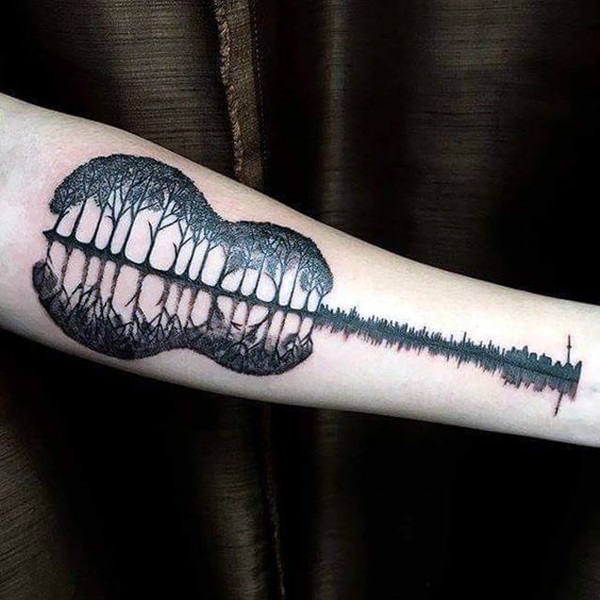 Music Lovers! Don't forget this throughout your life – 'Music enters the ears, but always go straight to the heart. Music tattoo designs screams for our thoughts and feelings….so, don't feel shy and get the best music tattoo style inked!