Are you looking for stylish tulle skirts this season? How tulle can be styled in unique ways for different occasions to look glamorous? Well, then you are at right place. Because in this post we present some impressive tulle skirt outfits ideas for inspiration.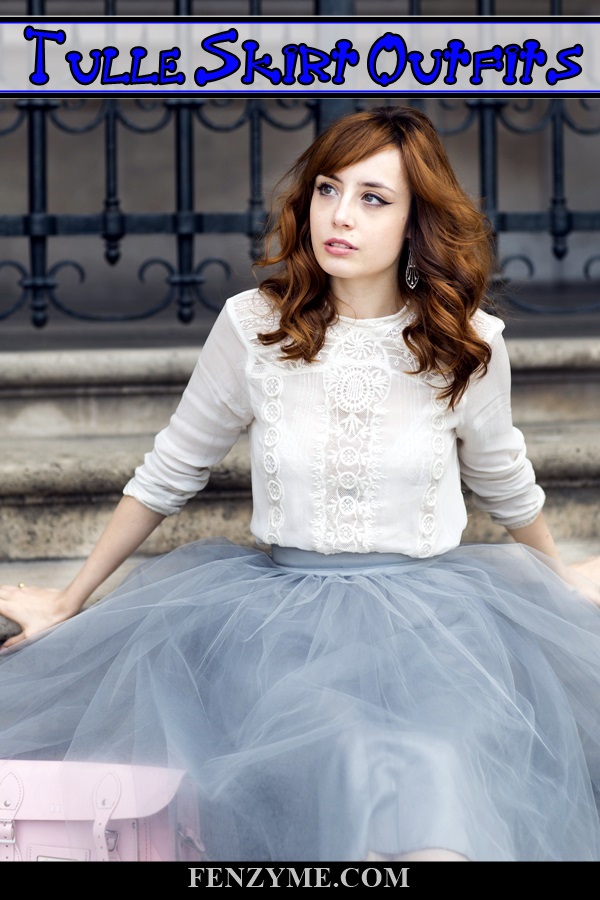 Girls and hot ladies! Do you know – Holidays are the perfect time for tulle! Tulle skirts aren't like your everyday bottoms and never going to be out of style so easily. So, you must consider incorporating this item into your wardrobe as a must-have piece. Here are stunning Christmas Party Outfit Ideas that will make you look fashionista at party!
Attractive Features
Tulle skirts are fun, feminine and photograph really well for a photo shoot. The tulle material isn't too heavy and looks airy and light in photos.
These skirts are quite versatile pieces to match with different stylish outfits.
From prom night to parties, you can wear tulle skirt with different tops to achieve a cool look and make a suitable outfit combination.
Tulle Skirt Outfits
Here are outfit ideas that show how to rock a tulle skirt!
All White Tulle Skirt Outfit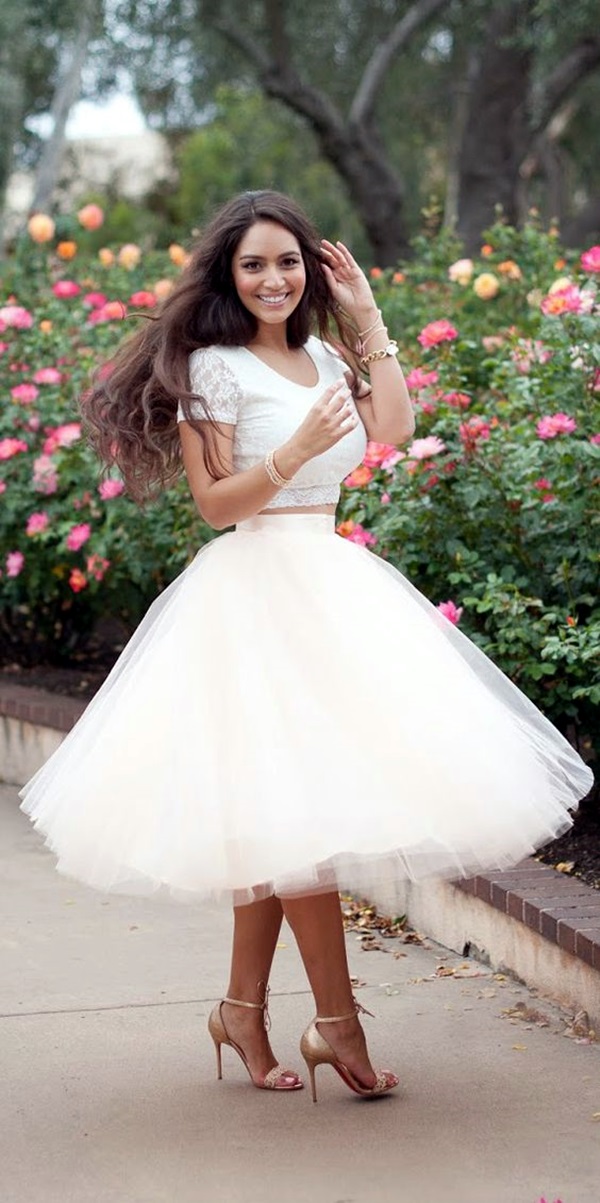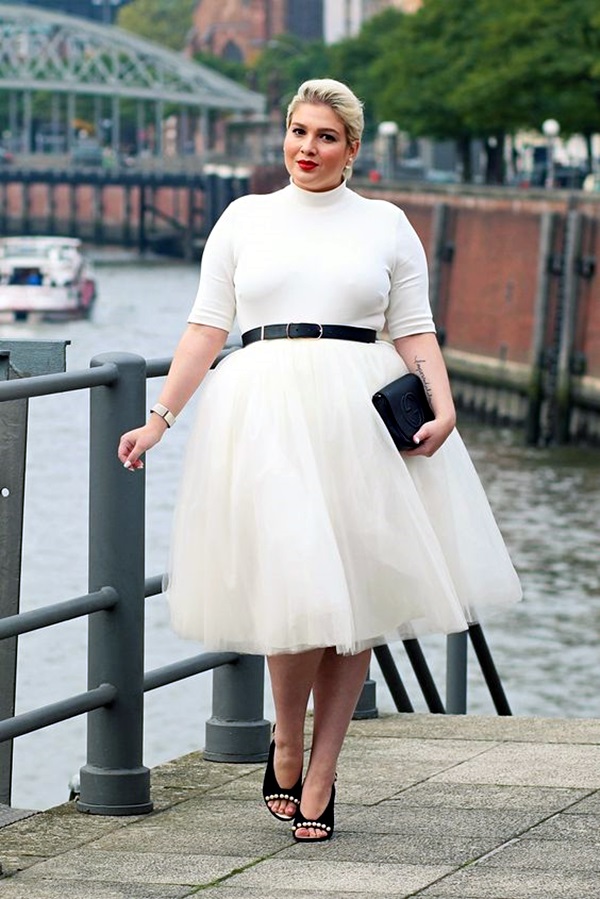 Symbol of GRACE and FEMININITY! Tulle skirts are on top of the trend and great for making you feel like princess. All white tulle skirt ensemble seems to be perfect to style outfit for bachelorette party, bridal shower ceremony or even your engagement late-night party. Hmmm…white gives you a touch of sexiness without showing too much!!
A Silk Blouse or Chambray Shirt paired with Tulle Skirt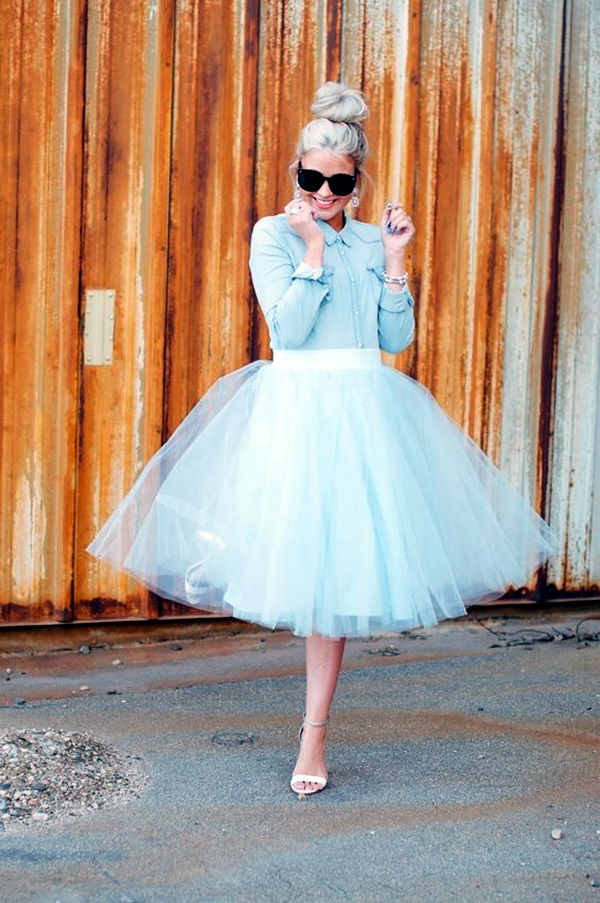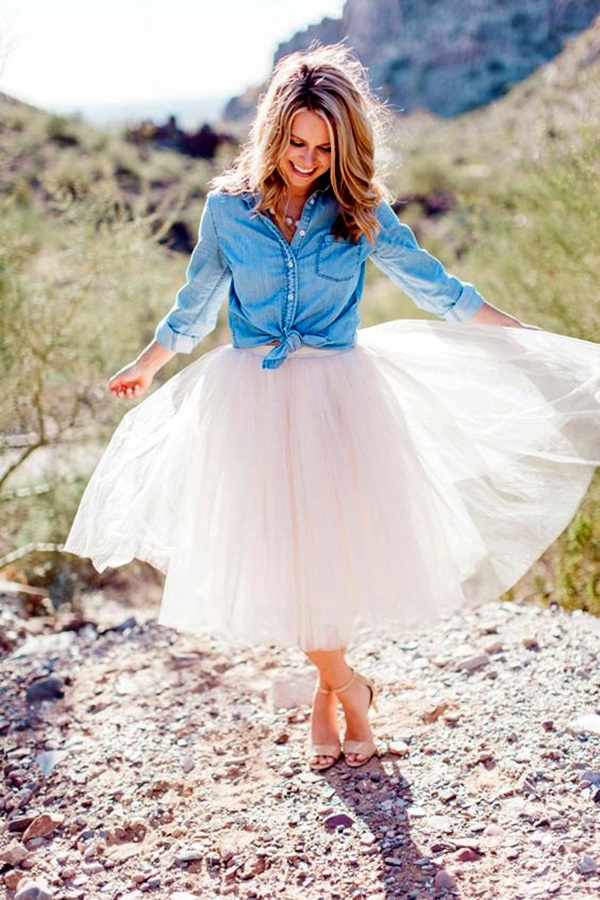 Have you ever wondered what does wearing a tulle skirt say? Tulle skirt outfits scream fun and excitement for a superb street-style look. Ladies, take tulle skirts to next level by pairing cozy pieces like a silk blouse, chambray or denim shirts with tulle skirts for a chic street look this season. The style will definitely suit you and give you a stunning look. Here we have some of the best looks about what to wear on this Thanksgiving to have a cozy touch with your family or for a night out with friends.
Spaghetti Vest Paired with a Net Turtle Neck and a Tulle Skirt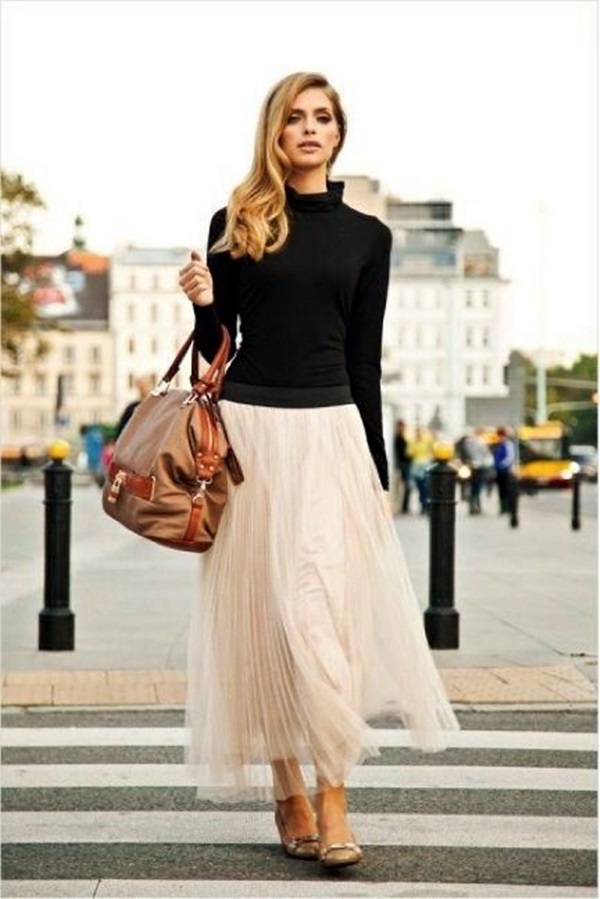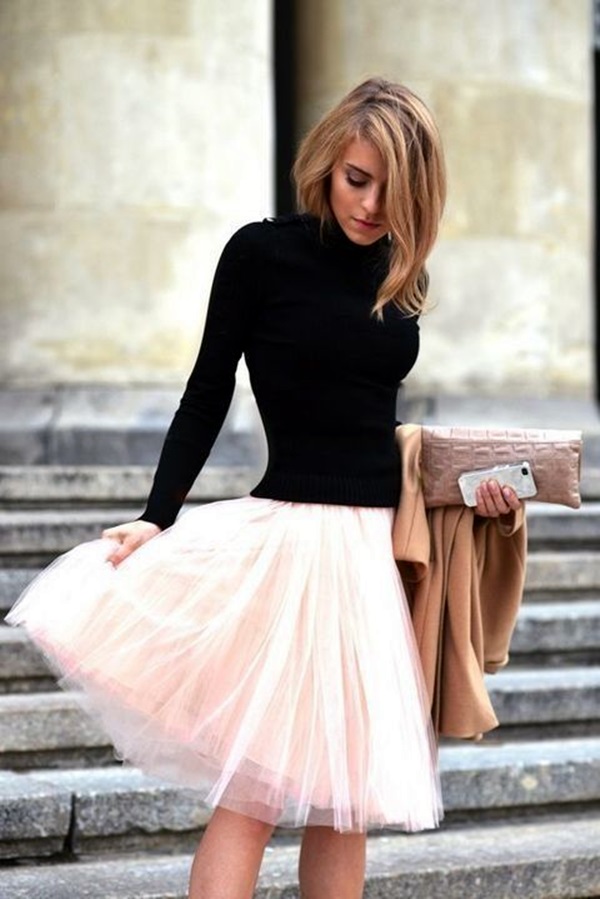 Are you going to a cocktail party and want to turn heads? Then, this ensemble is perfect for you! Simple black spaghetti vest styles with a net turtle neck warmer and a tulle skirt will prove to be a flaming combo and surely grab others attention! No accessories are needed with this look. Amazing, isn't it!
Tulle Skirt Outfit with Blue Shirt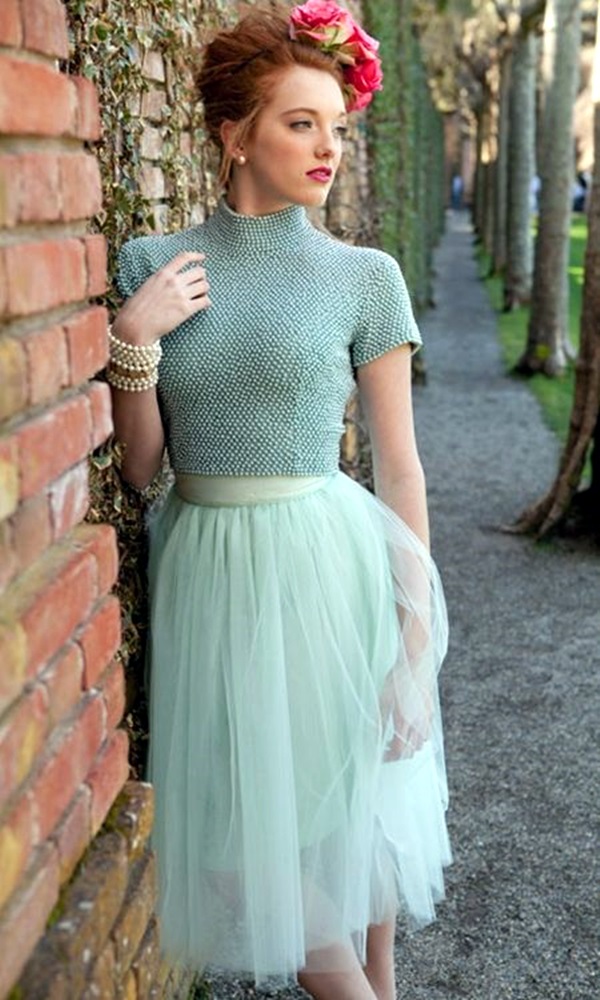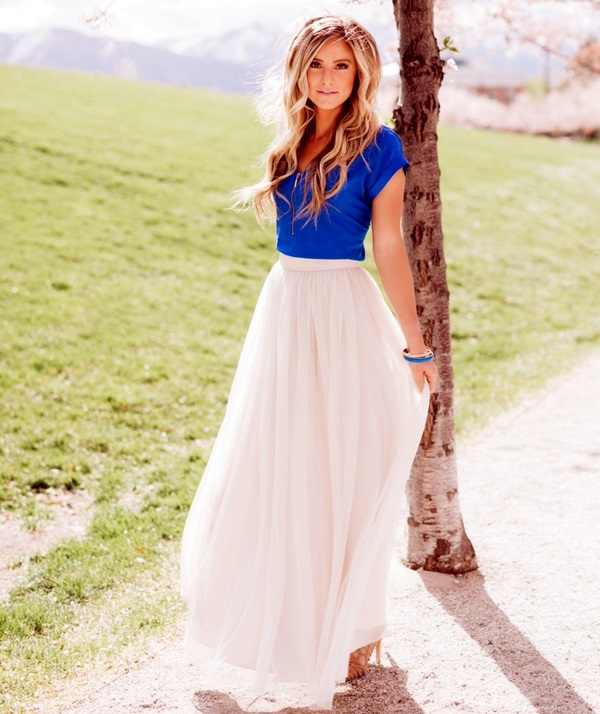 How can you forget to style your favorite pair of midi tulle skirt with a trendy blue shirt? To make your overall look less ceremonious, opt for elegant blue shirt paired with a statement accessory and a side bag. We assure – you will never look strange with one of these tulle skirt outfits combination…So, are you ready to impress your business partners!!
Yellow Tulle Skirt Outfit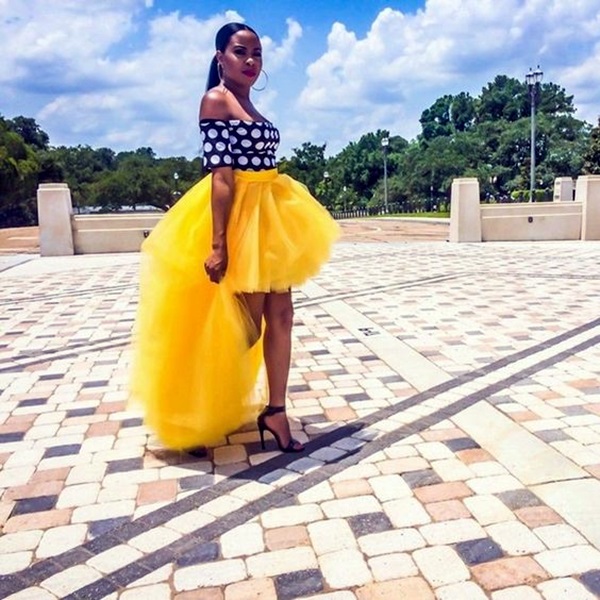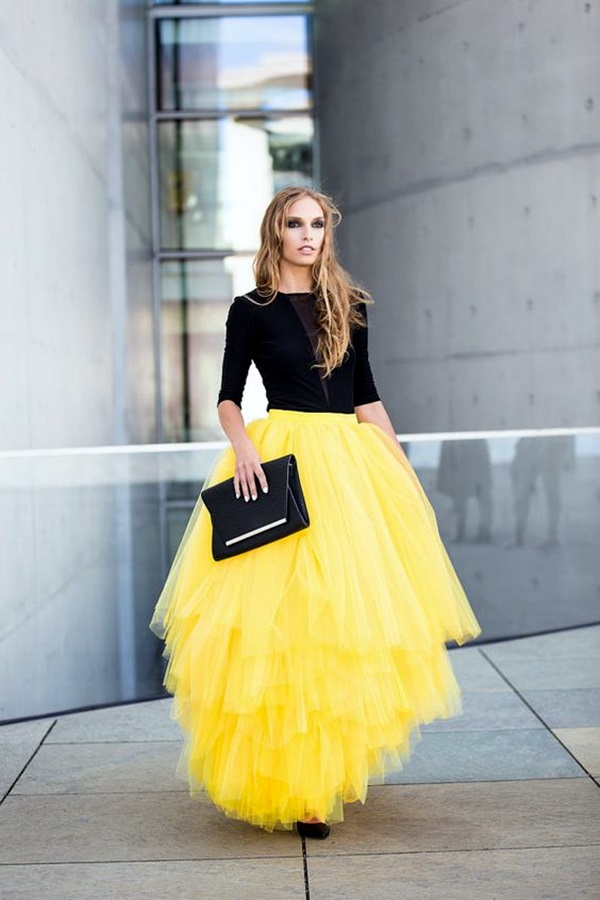 Who says you can't wear a yellow tulle skirt to work? Tulle skirts come in a variety of colors and patterns, but most of them are neutrals. For a unique appearance, wearing a yellow tulle skirt can be a nice change of pace. Moreover, ladies! If you're not afraid of trying new tulle skirt outfits ideas, try pairing it with a green blazer and red heels. Let your hair loose and apply pretty lip color. Plaid shirts are always the key in looking stylish be it on streets or in a party.  So ou my love can select and wear different plaid shirt outfits ideas be it mid week or weekend. So starting wearing outfits from today baby doll!
White Tulle Skirt with Grey Tee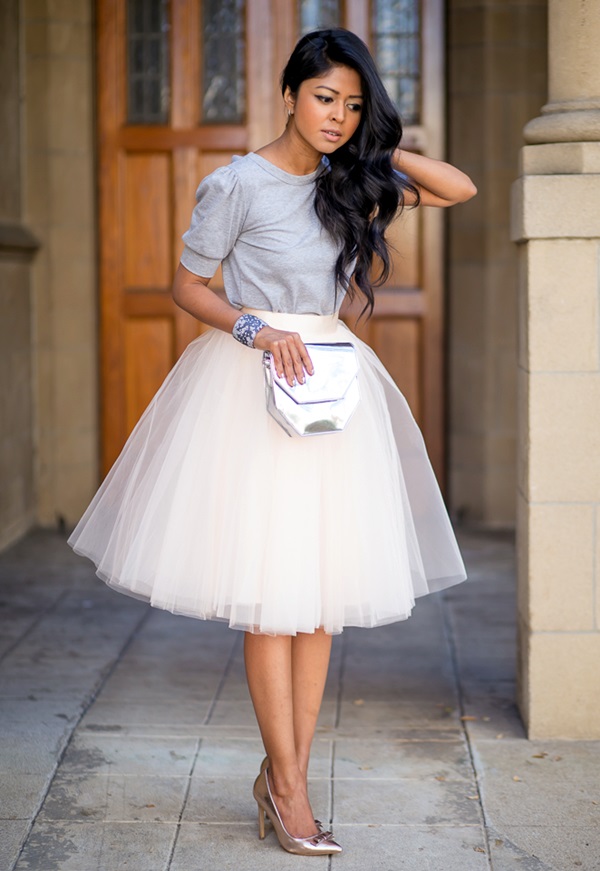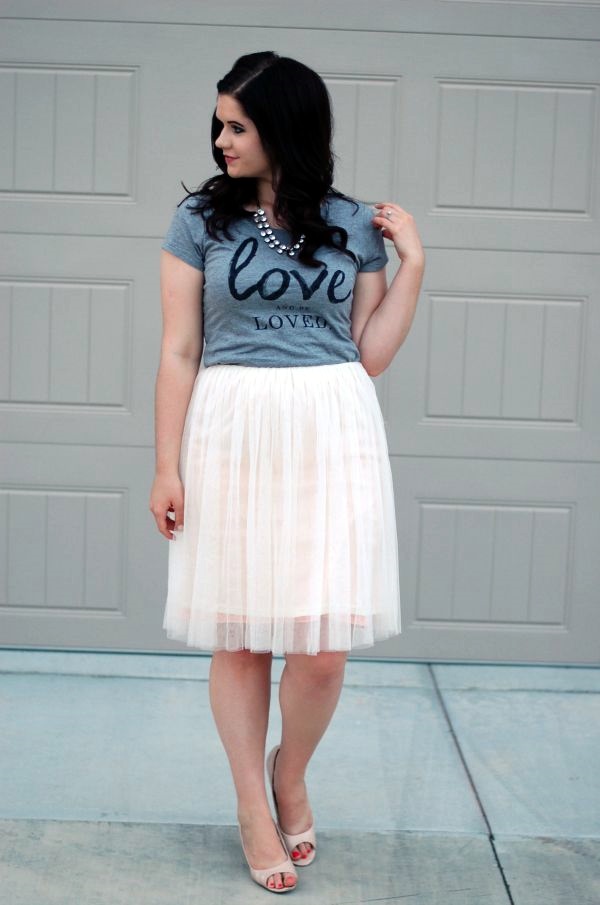 White tulle skirts are among one of the best choices if you're looking for something different this season! Try wearing white tulle skirt with a simple grey tee and a pair of metallic pumps and you'll definitely stand out in the crowd. Gals! The outfit is stylish enough for your first date and weekend holidays.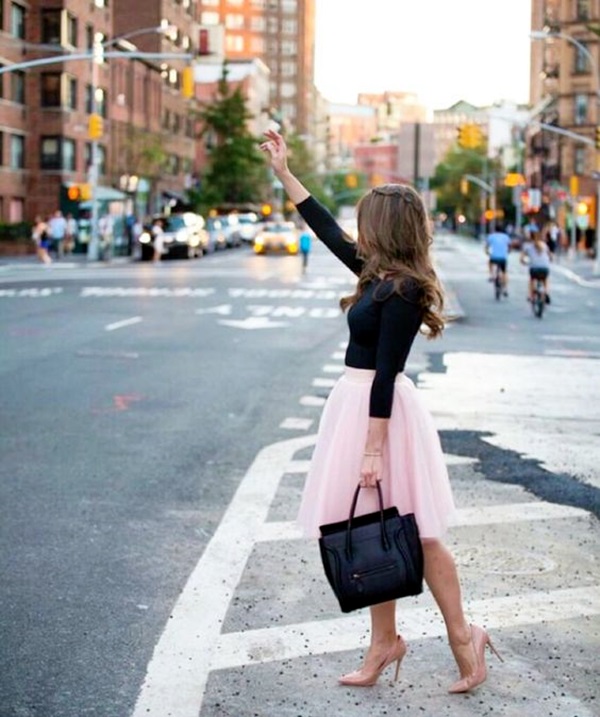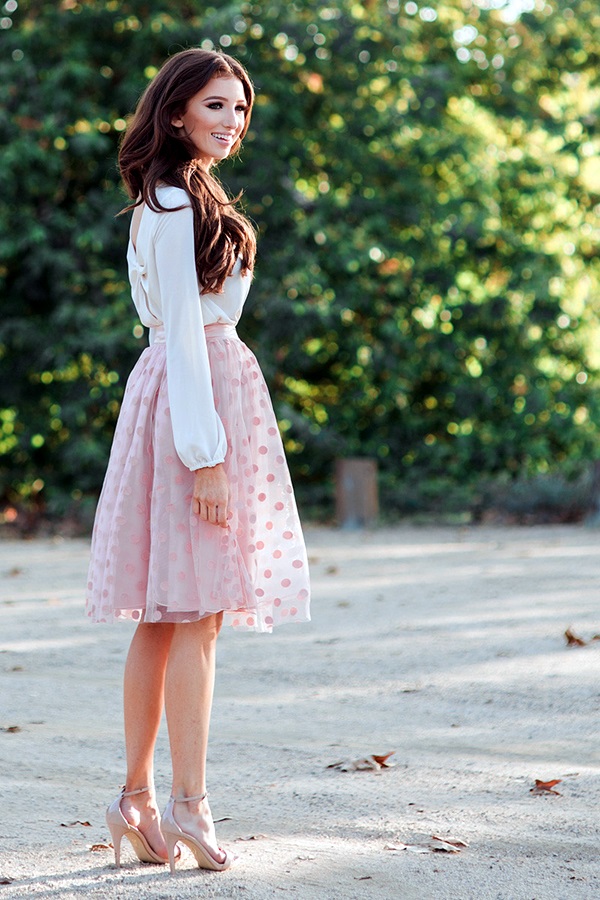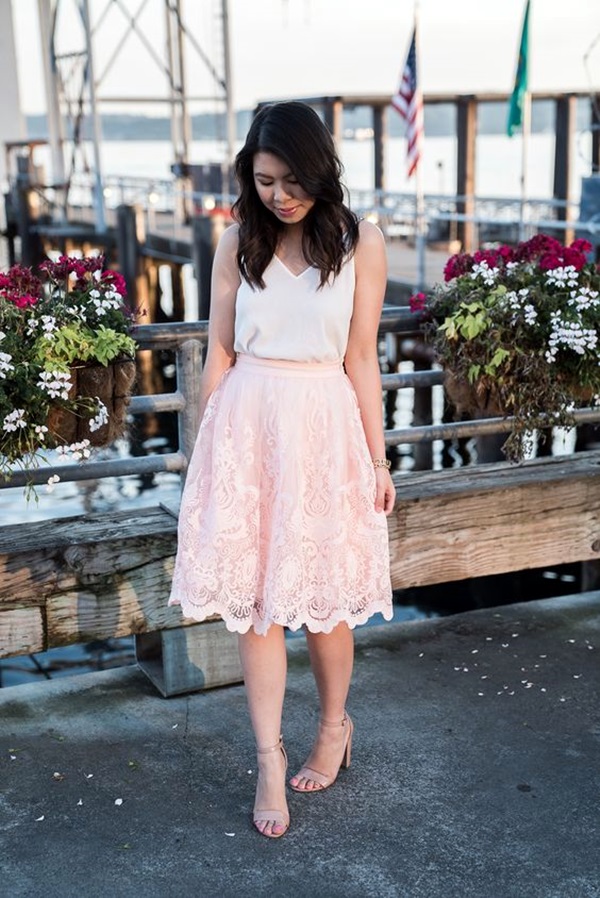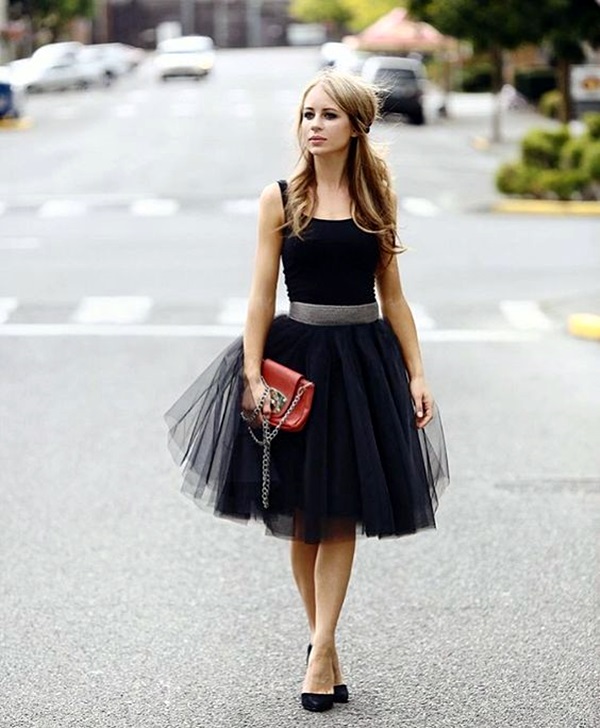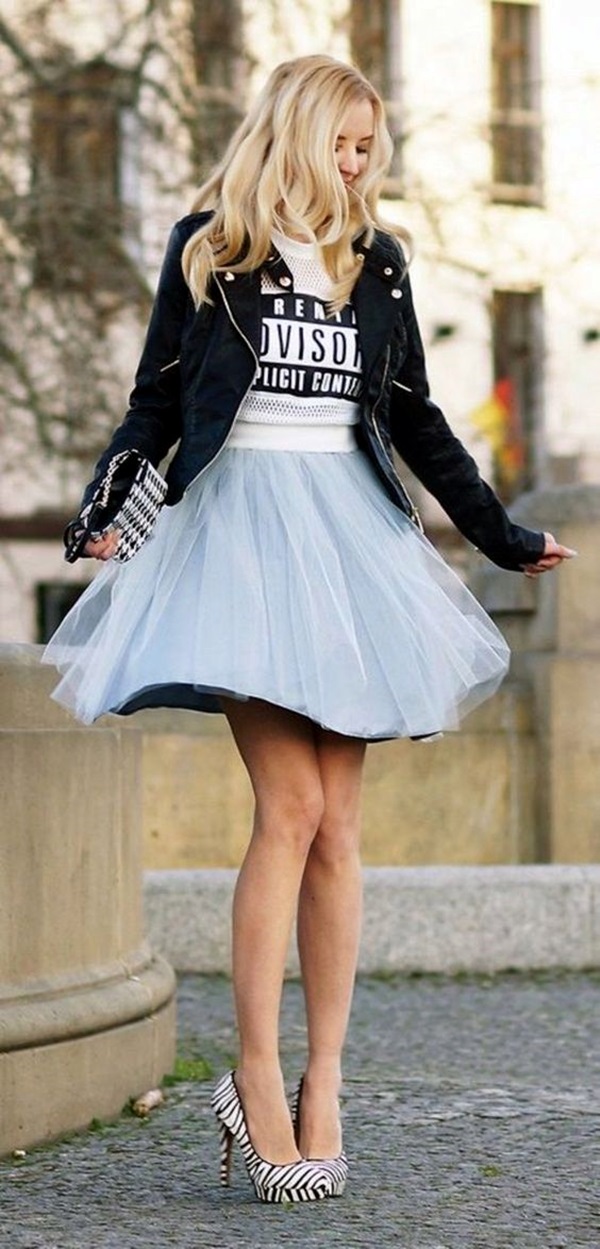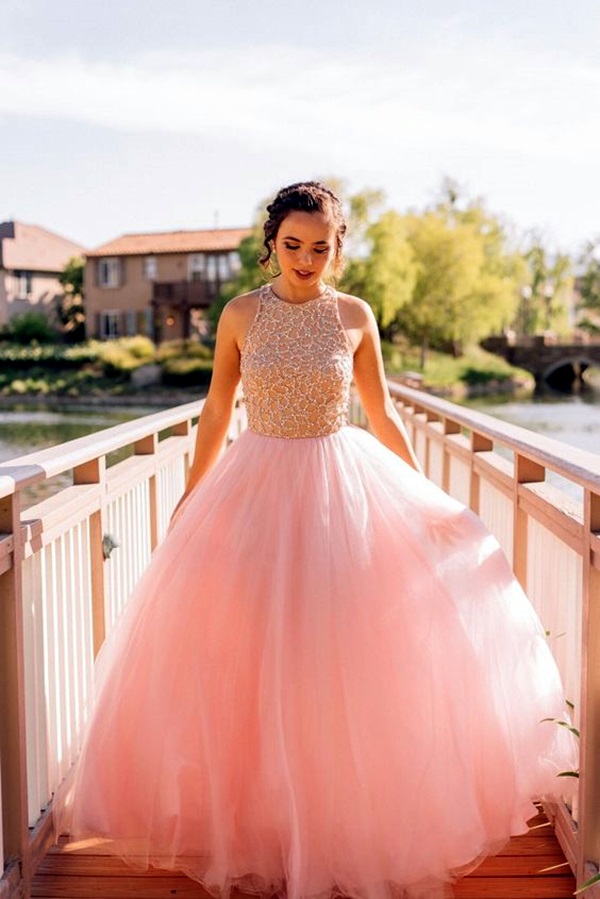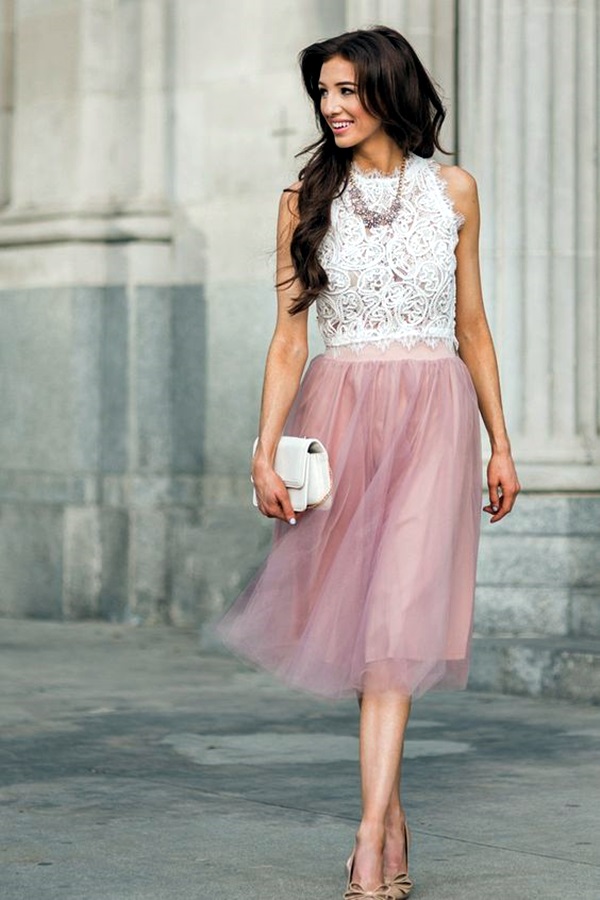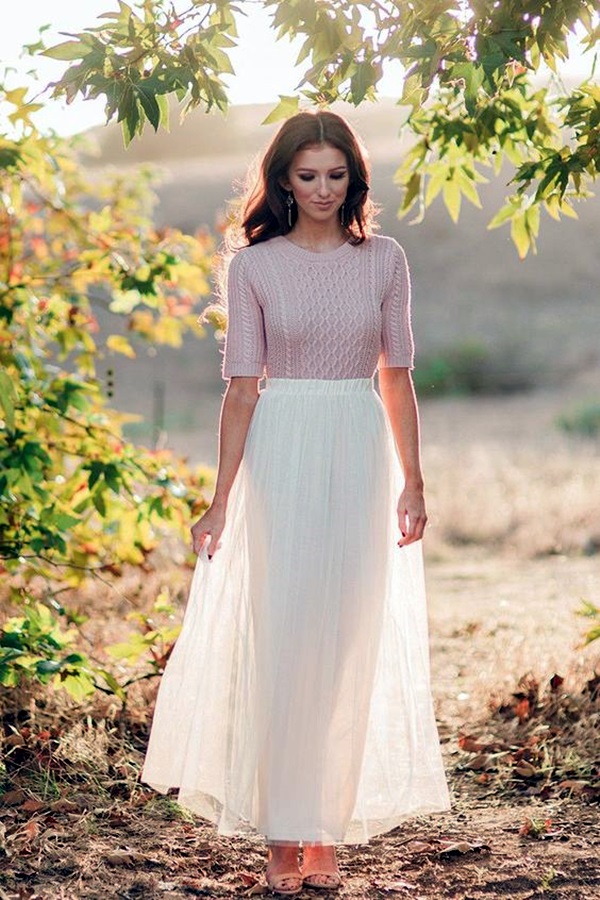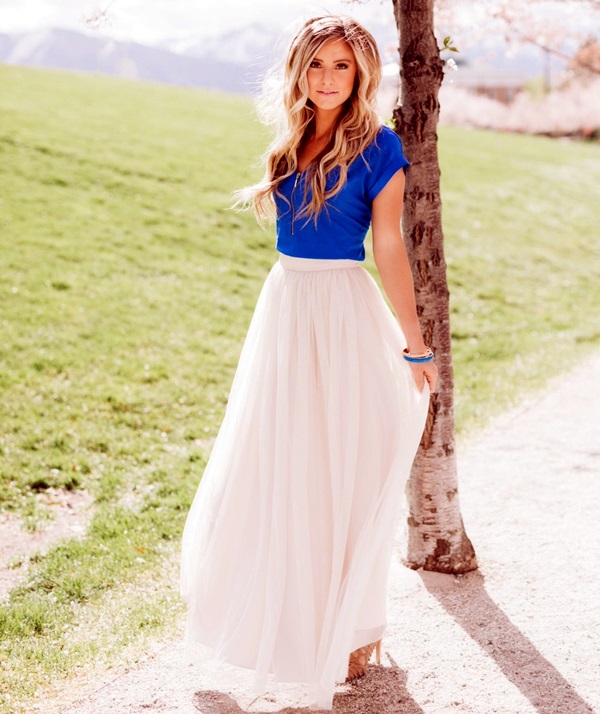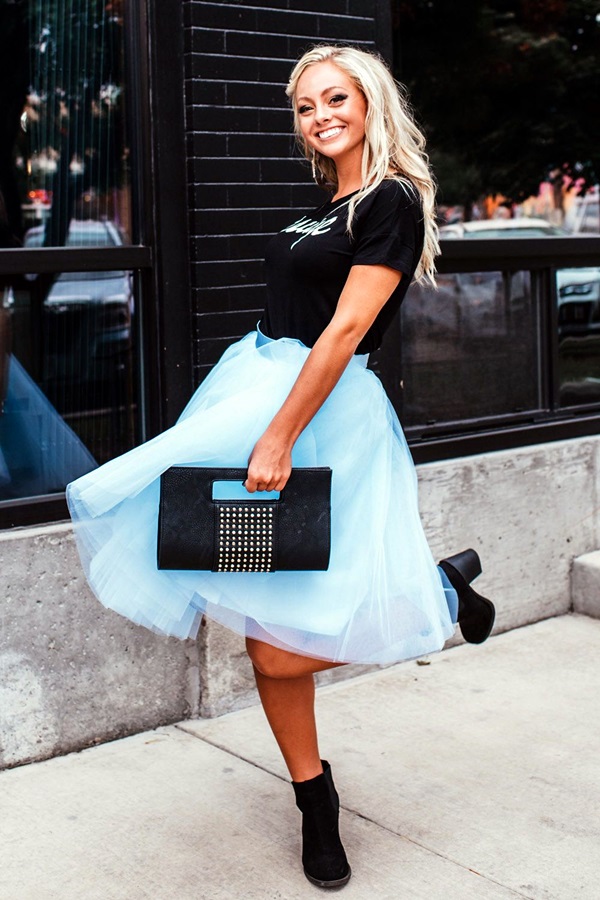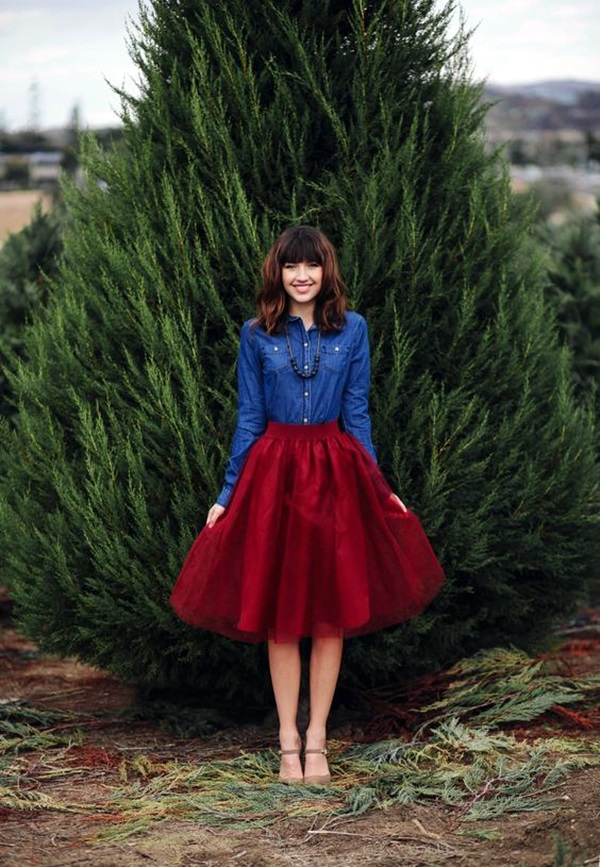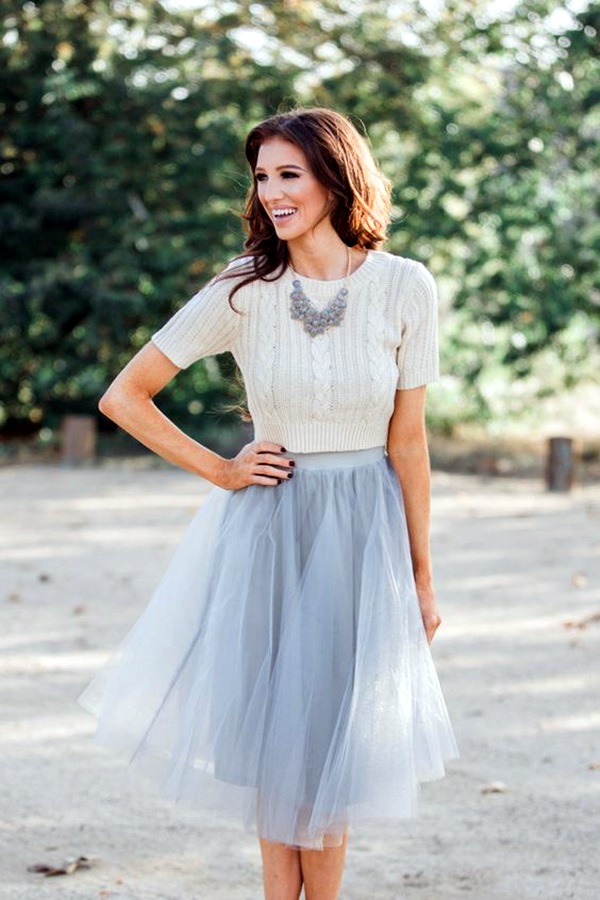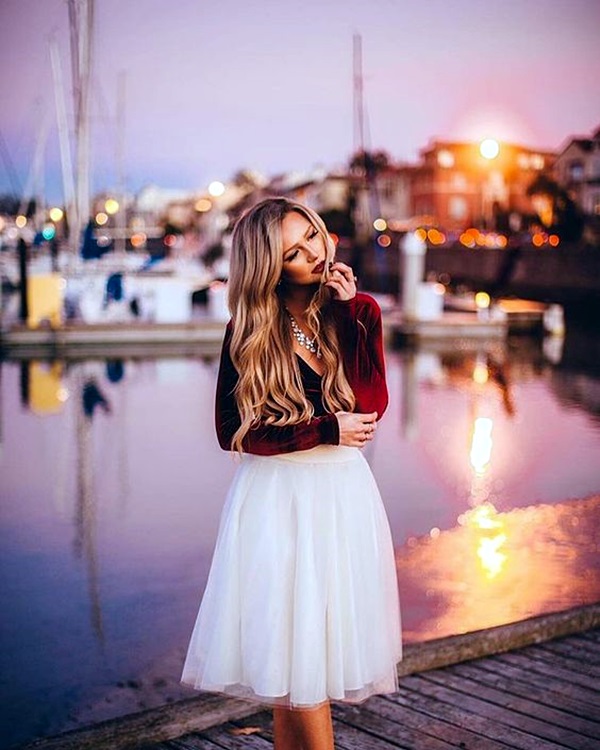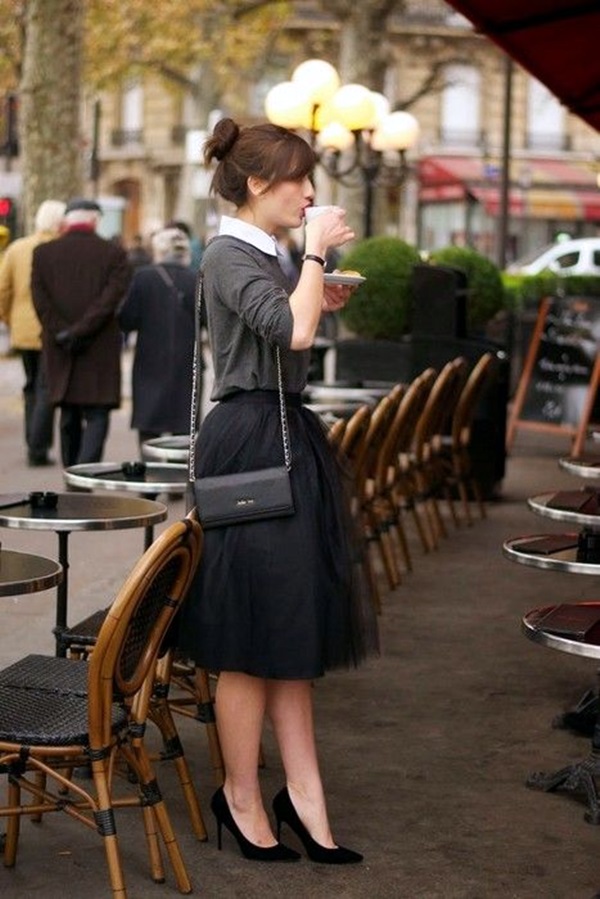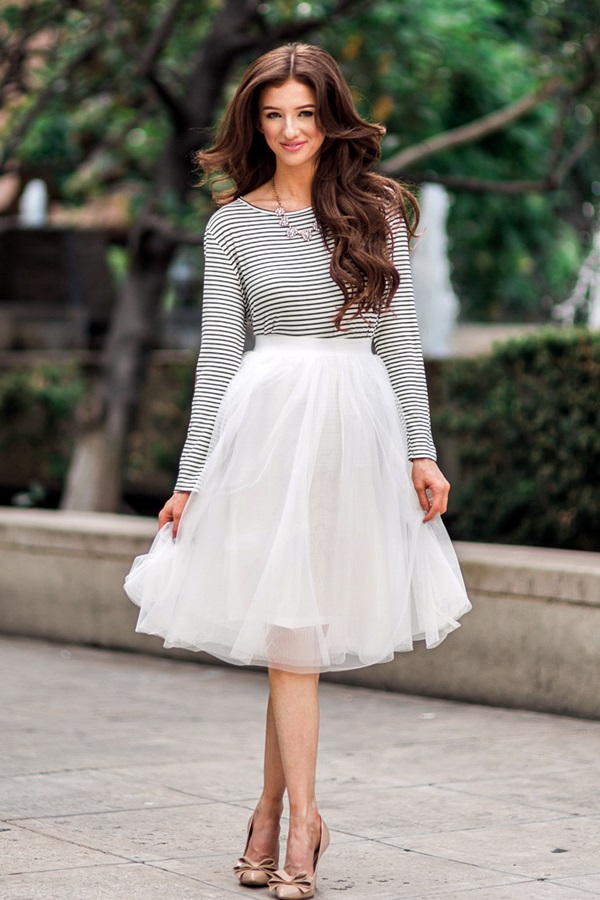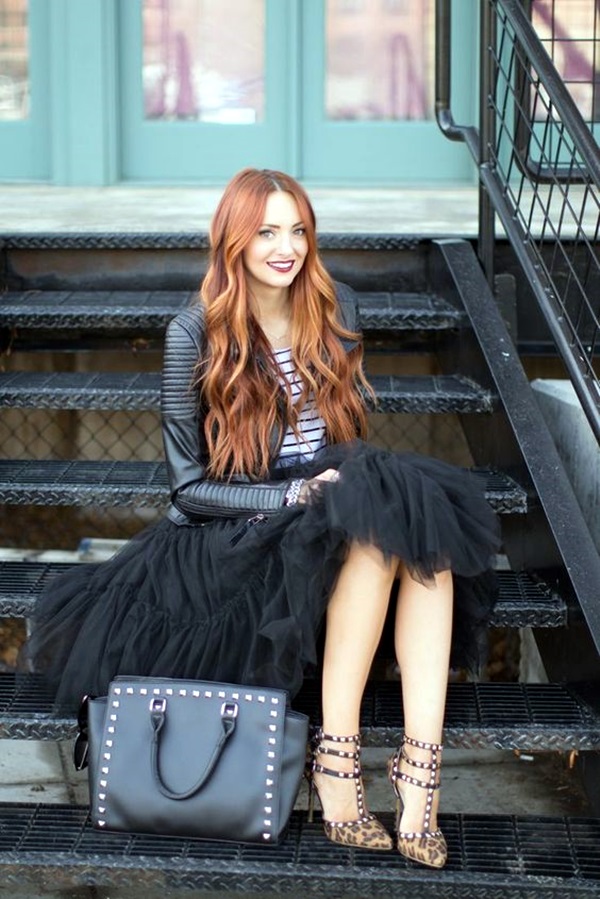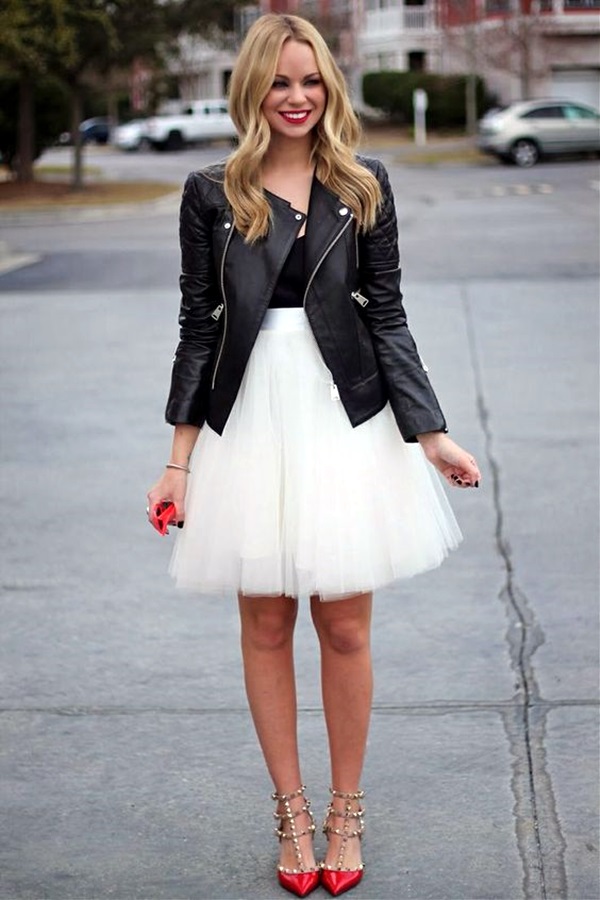 So, gorgeous girls and hot ladies! Aren't, all these tulle skirt outfits are among perfect ways to bring out your inner princess and little girly look while still being chic and playful at the same time, right!!