While Men's Leather Jackets have been a style staple for a long time, other styles and designs of leather jackets are also available. With the advent of the leather bomber jacket charming yet stylish looks are achievable without putting effort and time.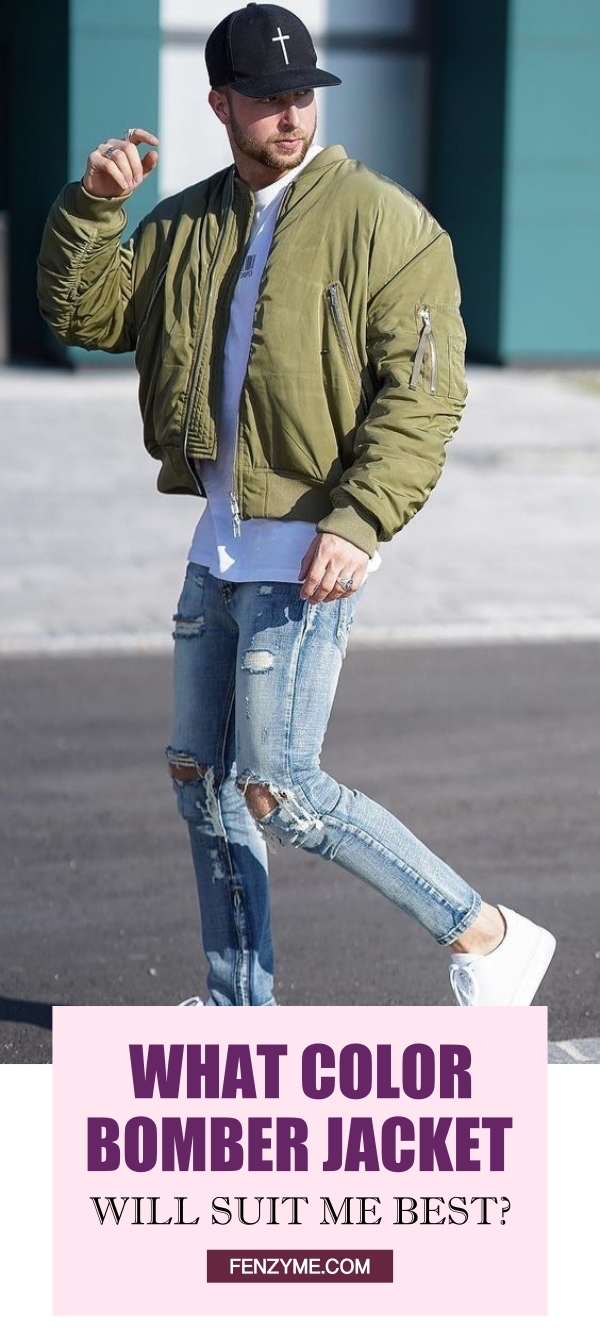 Except for style and design, color plays an important role when choosing your bomber leather jacket. Color says a lot about one's personality, especially when and how you incorporate them into your outfits. Generally, a lot of people opt for classic black and brown jackets but these days we can see some positive addition of color in the otherwise monotonous leather jacket market.
Incorporating a colored bomber may be tricky for some, but assured we are here to get you out of this dilemma. In this content, you will find everything you need to know about colored Bomber Leather Jackets.
Why Should You Go For A Colored Bomber Jacket?
Bomber Leather Jackets are versatile, timeless, and comfortable hence why they are so popular. Not to mention they are available in a variety of different colors. When choosing a bomber jacket, the first option that comes to mind is either black or brown. The reason? Because they're classics and could never go wrong. But the question that remains is: Why should you choose a colored bomber when you can easily opt for the classics?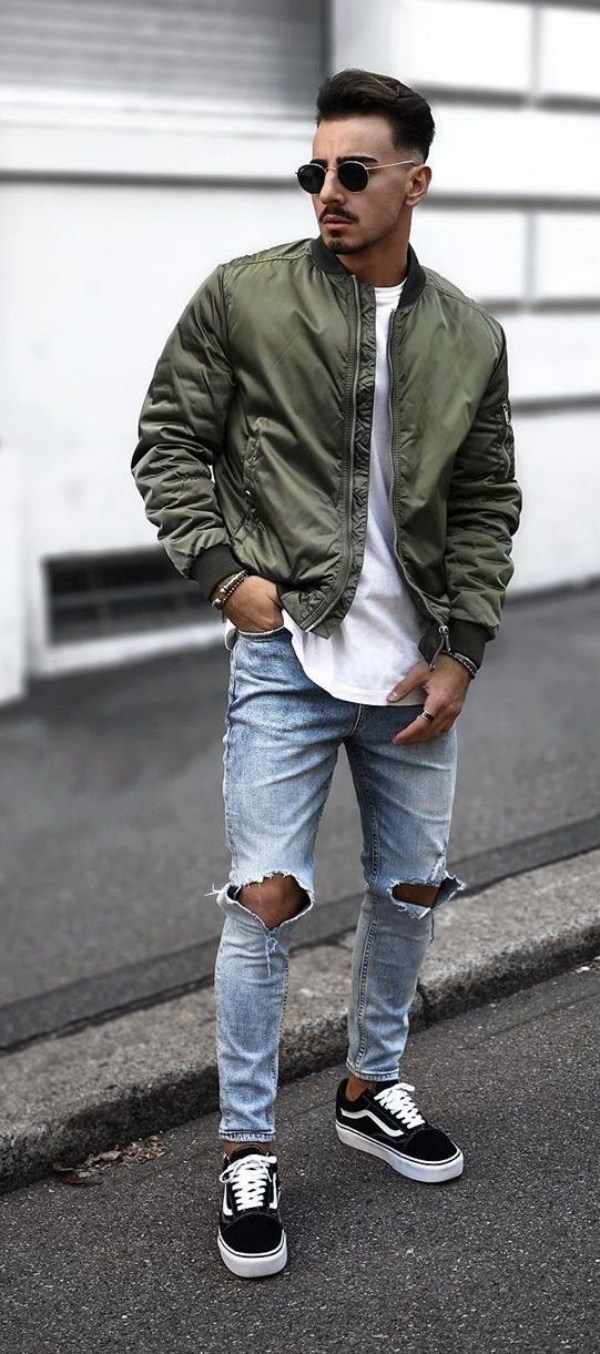 Although black and brown jackets are very popular, one should always experiment with their clothing. Wearing colored bombers are a good step toward getting out of your comfort zone and experimenting with different looks. Besides, who doesn't need a pop of color in their outfit?
However, it's also important to keep in mind which color suits you best. Taking note of the variety of clothing in your wardrobe is also essential because you need a bomber that goes well with your outfits. Colored bombers are a great way to get out of your comfort zone and create a unique impression.
If your personality is loud, bold, and stands out, go for bright colors such as red, blue, or even maroon. But if it's the opposite, go for subtle and neutral tones like black, brown, or tan. Why limit yourselves to stereotypes when you have endless variety and colors? It may be true that the clothes you wear are reflective of your personality, but remember personalities can be made over time.
Different Colored Bomber Leather Jackets
Bomber leather jackets are available in a lot of different colors. But with so many colors in the market, you may get easily overwhelmed, rest assured we have the perfect guide for you to choose the best-colored leather jacket for you according to your personality.
Black Leather Bomber Jacket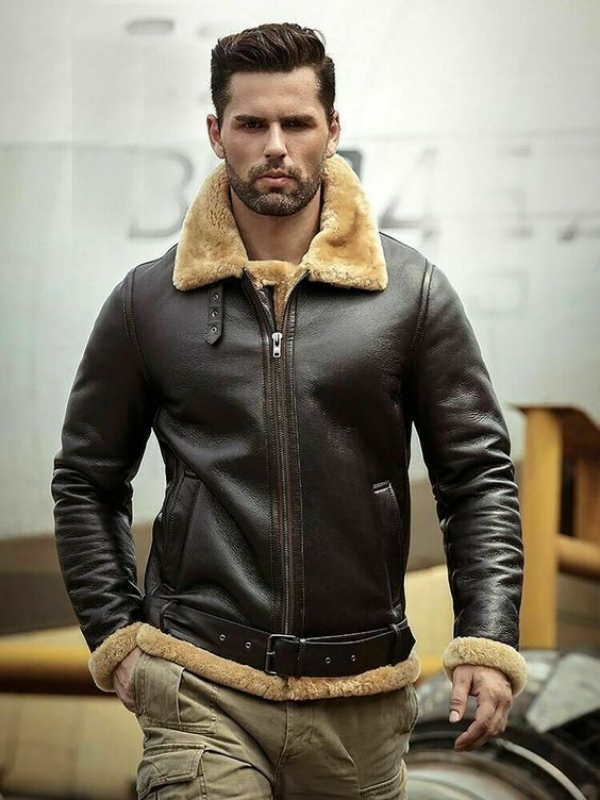 Many people often prefer black jackets over any other color and rightfully so, because black has been a prominent color in fashion over the past century. In color psychology, black is the symbol of enigma, elegance, and poise. A black bomber is a symbol of dominance and control, so if you want to control through your clothes black is a perfect choice. It is also the most versatile when it comes to styling as you can pair it with any outfit from your wardrobe. Black bombers possess a more modern appearance and command authority.
Green Leather Bomber Jacket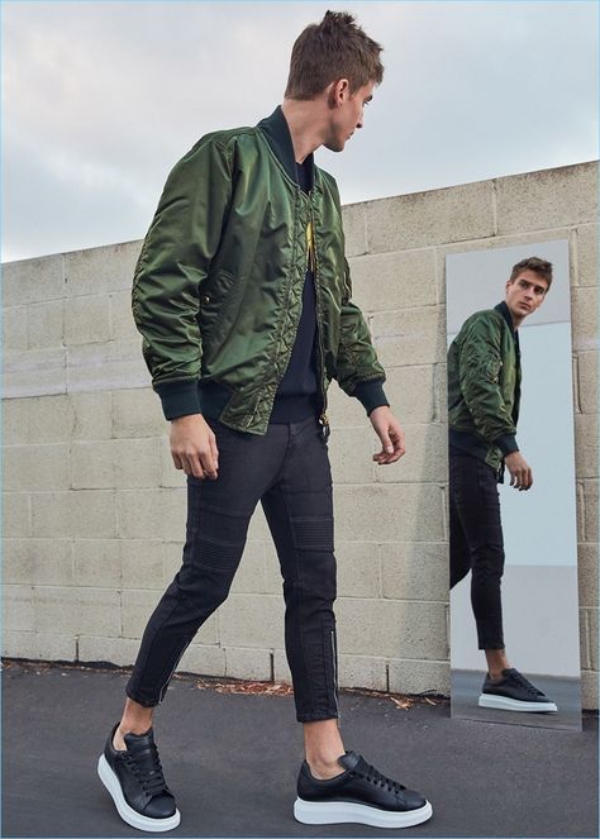 Green bomber jackets may be less preferred than black jackets but who's to say they're not popular. In color psychology, green is often associated with pleasant and optimistic personalities. Growth, fertility, health, and generosity are some of the positive meanings of this color. Furthermore, it's also the color of nature. So, if you have a calm, positive and peaceful personality, a green bomber will go extremely well with your temperament.
Brown Leather Bomber Jacket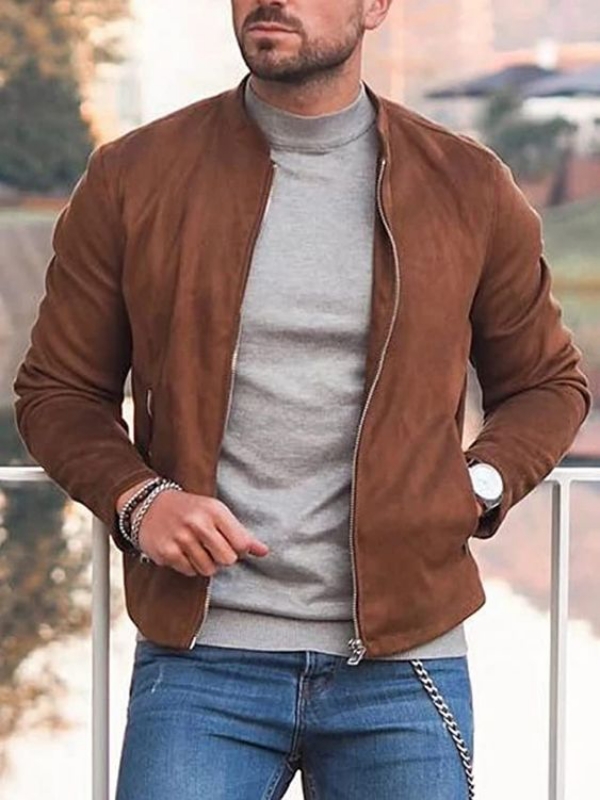 A brown leather bomber is a great alternative for a black one, especially if you feel like getting out of your comfort zone yet still incorporating your personality into your outfit. Brown is said to be an earthy neutral as it is the color of wood and gravestone. The meaning of this color is said to be related to comfort and down-to-earth nature. The color brown is selected for your personality type as it can give you the motivation to get out of your comfort zone. The options are limitless when it comes to styling brown bomber jackets.
Red Leather Bomber Jacket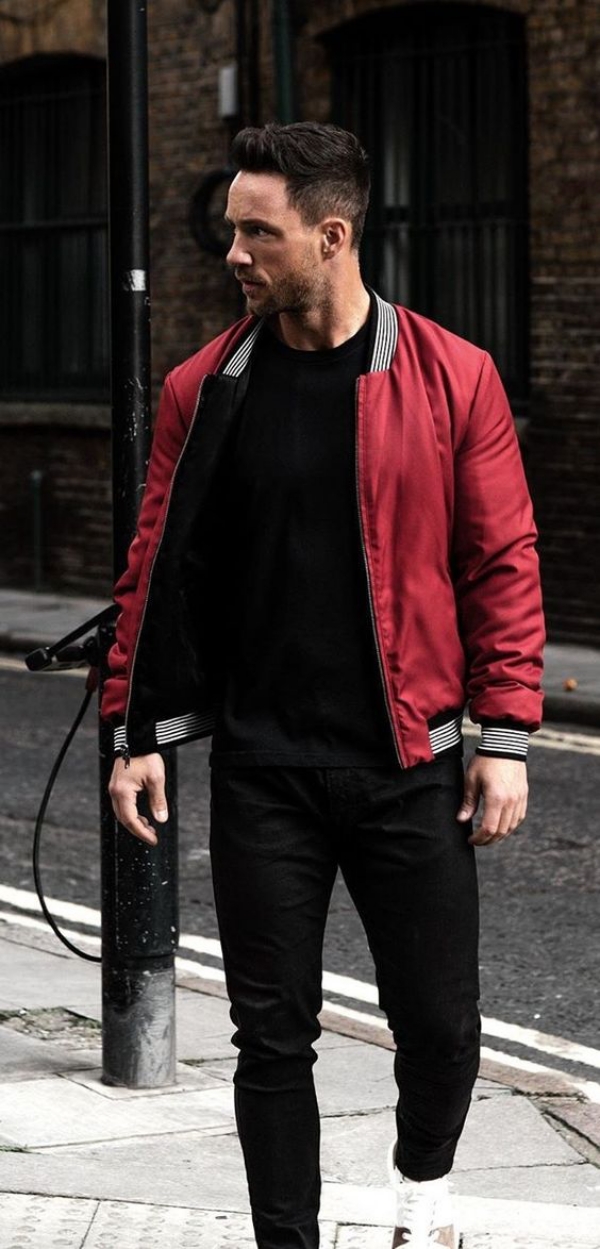 Red may seem a bit unconventional at first, but trust us when we say that confidence is key. If you have confidence, there is no apparel in this universe that you can't slay. The red color is associated with passion, excitement, and action. When you wear this bold color, you automatically feel classy and dominant. Nothing represents your confidence like wearing the color red. Match your red bomber with either an all-black outfit or an all-white one so that the highlight remains on your showstopper bomber.
Blue Leather Bomber Jacket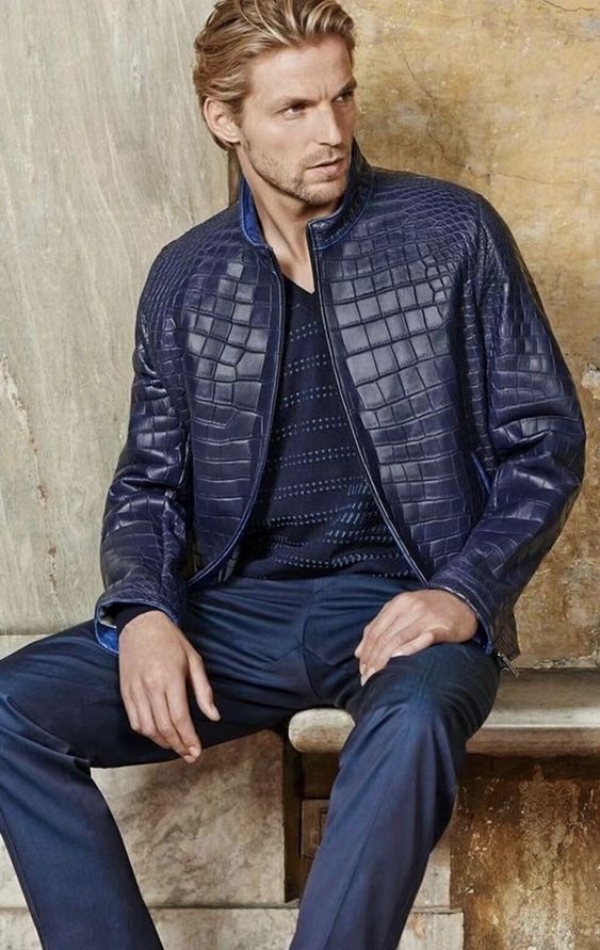 Blue is also another unconventional color for a leather jacket. In color psychology, the color blue is tied closely to the sea and sky. Stability, peace, calm, and trust are some of the attributes of this color. A blue bomber is perfect for those men who are creative and are not afraid of making a bold fashion move. Blue jackets may not be as bold and bright as red or even green but it is powerful enough to make a bold statement. If you wish to radiate a peaceful and calm aura then this jacket is perfect for you.
To Conclude
Leather bomber jackets are a wardrobe essential. They're versatile, timeless, and worth investing in, and given the variety of men's leather jackets, colored leather jackets are becoming more and more popular. If you're having doubts about buying colored leather jackets, just remember that change is good and should be welcomed. You should not be afraid to experiment with clothes and find out what suits you best. Another important thing to note is that you should opt for a leather bomber that suits your personality best and can be easily styled with the clothes in your existing wardrobe.