If only frontals could stick onto your head when applied! This would have made wig application and removal such an easy job!
Unfortunately, to safely secure your wig, you might need to tape or glue it down. Well, you may have bid glues goodbye for the sake of your baby hairs, but darling, we are bringing them right back. Only this time.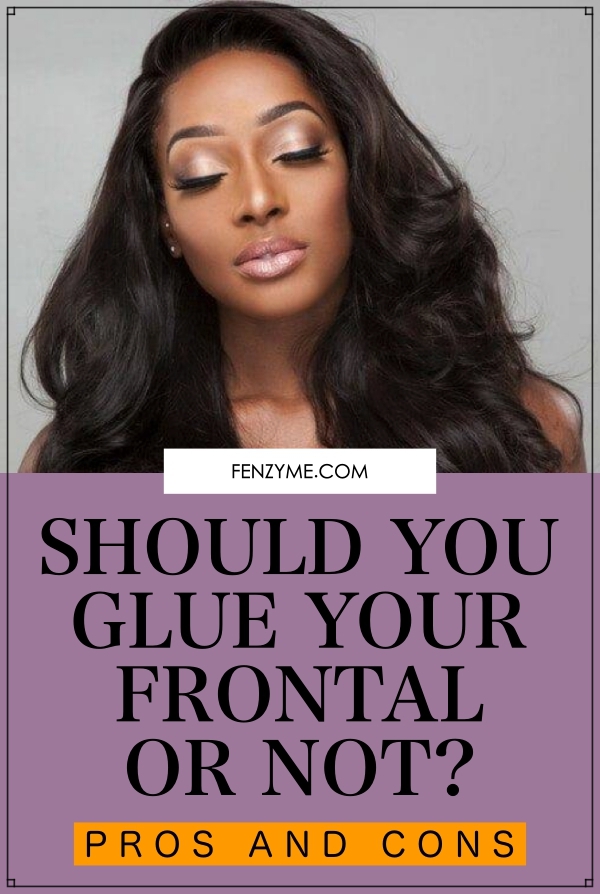 Lace frontal gluing is the easiest way to secure your wig. This is why we are taking out time to share everything about gluing frontals.
The Glueing Process
The frontal has finally been prepped and the hairline plucked.
We are now onto the installation process. This means either sewing, gluing or taping it down. The stylist determines the amount of lace to be trimmed off after placing it on your head. Accurate trimming guarantees that the wig will lie flat and fit correctly.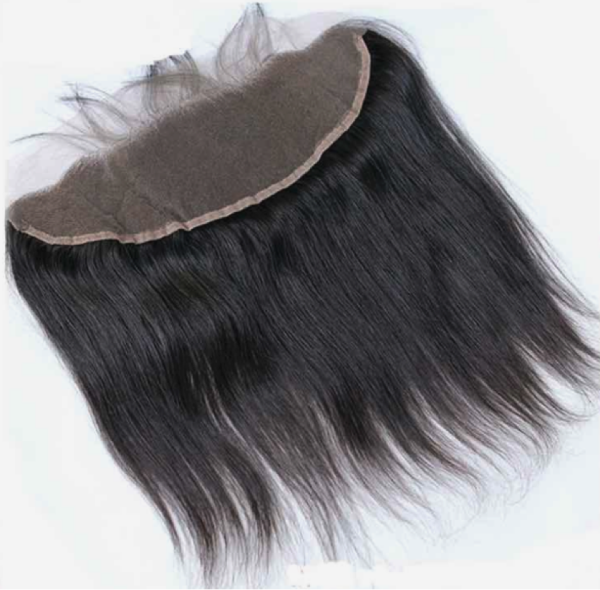 A cap is placed over your hair, then a freezing spray applied on its edge close to your hairline. Any extra material is cut and the adhesive applied again along your hair perimeter.
The glue is applied repeatedly for stability and the wig sewn down on the back side. The front side is gently laid across your head and firmly placed. Your stylist will then smooth it out using a rattail comb or fingers.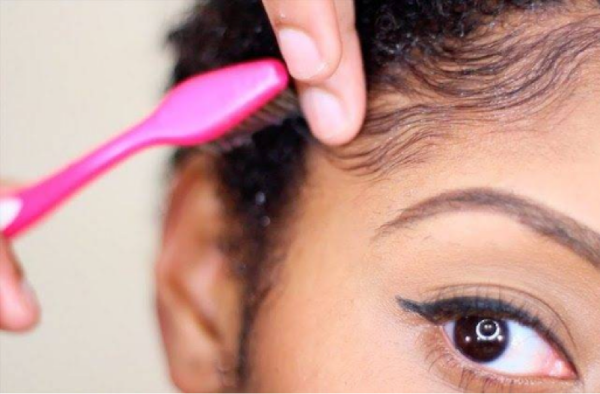 The glue used on your frontal is very different from the one used on your wefts. This one costs between ten and twenty dollars.
The Pros of Glueing your Frontal
Realistic look
A glued lace frontal makes your edges to look more realistic, and one can hardly tell. Your frontal will lay flat with every inch in its rightful position.
Easy uninstallation
Removers have made the uninstallation process so easy – no need to fumble with scissors. Alcohol and water are great removers. Show your edges some love by gluing your edges down, and they will surely thank you.
Easy maintenance
With the gluing option, one can easily install a frontal from the comfort of their home. A sewn or taped frontal is not easy to revamp by yourself. With glue, you can comfortably add a little adhesive, tie a silk scarf and you are good to go!
Thin edges, no problem
Gluing your frontal does not require any hair, let alone a thicker edge.
Since the adhesive can be applied on the cap and the frontal applied yet still look natural. Since thicker hair is not required, this makes things so easy for you.
The Cons of Glueing your Frontal
The main downside of lace frontals is the fact that they don't last.
The worst part is when it starts sliding. Since most adhesives are not waterproof, any amount of sweating weakens the attachment. The moisture interferes with the look even though you'd expect a perfect look. Such sudden changes may catch you off-guard, especially with constant sweating and showering.
To add salt to injury, these loose ends do not take place all at once. Some parts may look snatched and others snatched off. You'd rather spend some extra coins on a waterproof frontal.
The removal process
#1. Use a recommended set for the removal to save on your hair, time and effort.
Every glue is made using a different formula, and that is why it is important to use complementary pairs together. Do not try a trial and error process as you will simply yank off your lovely frontal.
Acquire the remover at the same time you acquire the glue, because you will definitely need to take it off at some point.
#2. Give your frontal time
I sincerely hope you won't be in a hurry when taking off your frontal.
You might need to spend more time on the removal process depending on the kind of adhesive you used to install. Give time to the alcohol, remover or water for it to loosen up. Take your time, do not rush.
If the instructions say ten minutes, add an extra five.
#3. Work in sections
Do not rip off your frontal all at once.
The adhesive may not be evenly tight, and the tighter parts will require more attention. Approach the uninstallation process slowly and steadily. Even though you may have had a wig cup underneath, there is a possibility of it shifting or slipping over time.
With hair, you can never be too careful.
#4. Give your hair a nice wash
Once the frontal has been successfully removed, follow it up with a cleansing wash. Do not forget to wash the frontal as well, especially if you are going to reapply it.
Let your frontal soak in a mixture of warm water and shampoo to allow the removal of glue, dirt and oil. Cleanse your hair using a clarifying shampoo to remove all the glue residue and product build-up.
To glue or not?
I would prefer gluing down a frontal due to the polished look it results in. The glue secures the frontal in place for at least two weeks before you finally take it off.
If anything, frontals are not meant to last as long as closures do.
Slay it your way!
Some may find gluing to be messy yet the easiest. It is actually a perfect method for acquiring a sturdy frontal.
Every installation method has its pros and cons. When it comes to frontals, you'll need to have an upbeat blending and security game. Which is your favorite frontal installation method?
About the Author
Candis Hall is the Marketing Manager of Dynasty Goddess Hair, with a factory in Thailand & Office and Shipping Center in West Palm Beach, Florida, they are one of the top retailers in Virgin Remy Hair Extensions in the USA.