A wedding is the culmination of any romantic relationship. It's normal for people to visualize and crave the perfect wedding. But what ideas can you try for your big day? How can you pull it off for the most memorable experience?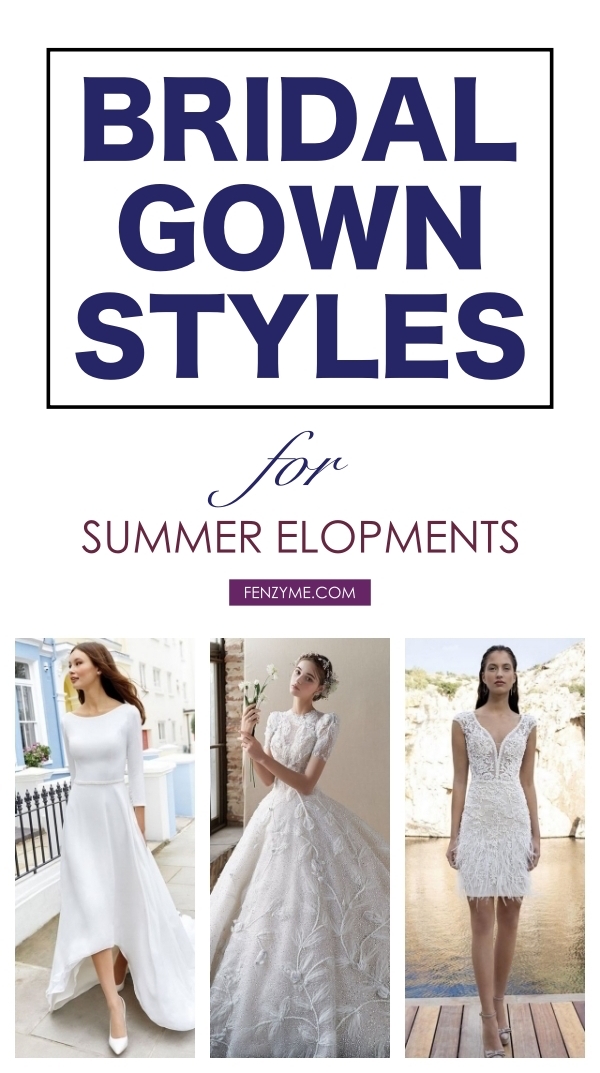 For many brides, it all comes down to the gown. Regardless of your wedding theme or destination, most people are always looking forward to seeing the bride's style. If you're planning a summer elopement, you want to look incredible on your big day. Keep on reading to learn more!
Key Elements to Elopement
An elopement is ideal for those who dread lots of pre-wedding planning. Indeed, a typical wedding requires plenty of planning, from searching for venues to coordinating catering services. In an elopement, you can avoid all that hassle.
It involves making simple travel plans. There are travel agencies that even have elopement packages—bundled services for couples that want to tie the knot conveniently. Such services also save you time for making travel plans. Whatever your preferred destination, you can find a package that suits you.
You'll also need to book a city hall appointment or find an officiant. Be sure to find someone who will deliver the kind of ceremony you want. More importantly, don't wait until the last minute to find what you'll wear. If you have something specific and unique, be sure to work with wedding dress designers in advance to have your desired gown.
Bridal Gown Styles
There are different wedding dress designs out there—it can be quite challenging to settle on a specific option if you don't have an idea. Here are different gown styles to inspire your choice.
1. Minimalist –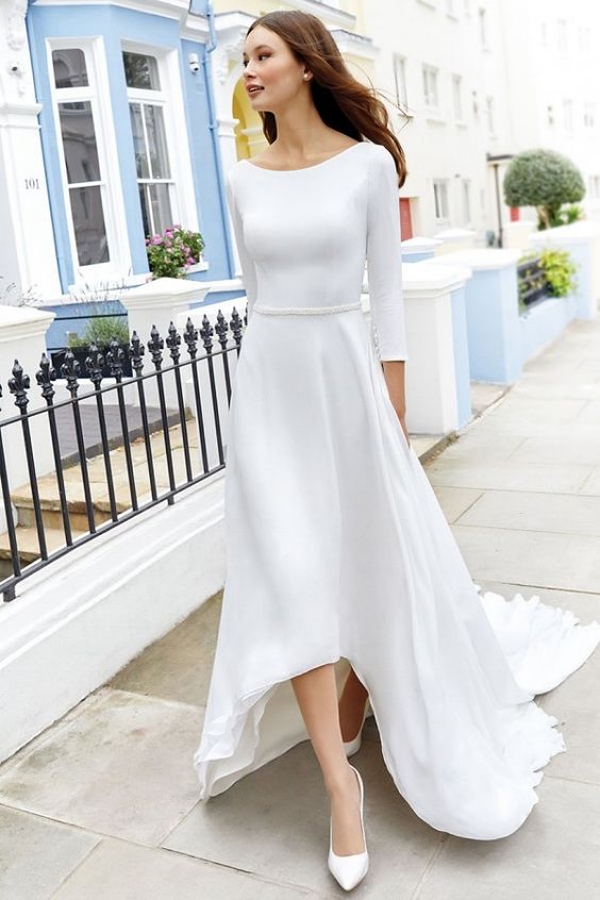 By nature, elopements are usually minimalist. If this is appealing to you, opt for a gown style that's simple, chic, and gorgeous. You can go with simple silhouettes, wear a pantsuit version of a wedding dress, or an open back gown style. Off-the-shoulder and cut-out dresses are also superb for your big day.
2. Beachy Dress –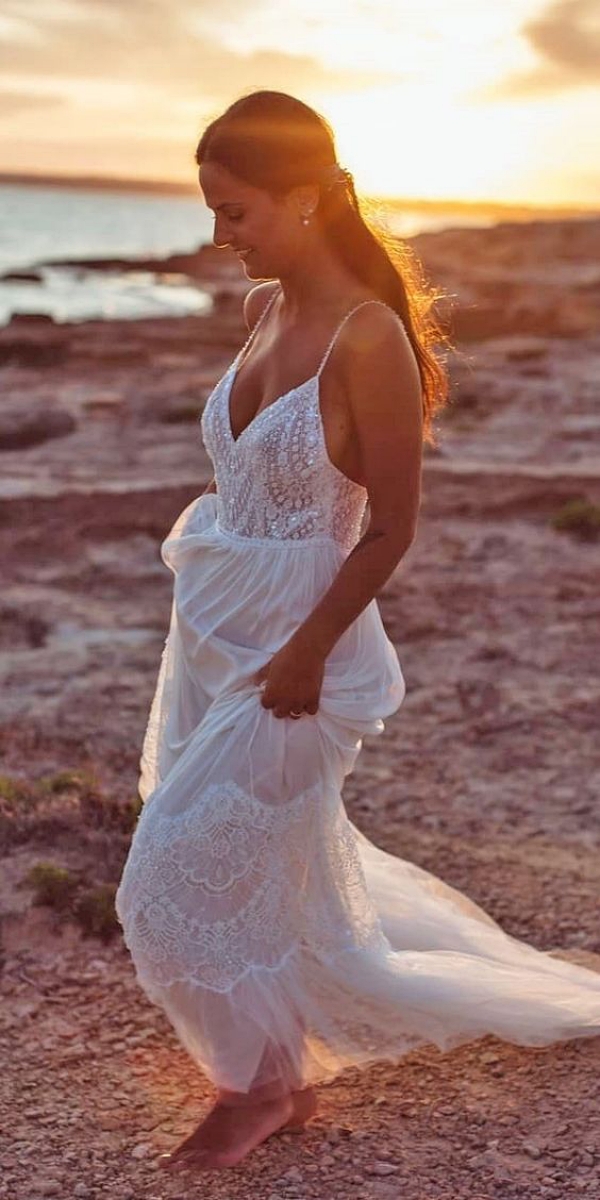 If you want a destination elopment somewhere sunny and warm, then a beachy dress makes a great option. Opt for light dresses that fit in with the summer climate—they should evoke a light, effortless, and airy feel. Get a dress with billowy fabrics or understated accents like delicate beading and overlays, which should be easy to travel with.
3. Short Style –
From lace minis to short modern silhouettes, there are short wedding dress styles for your elopement. Knee-length wedding dresses and Grecian-style wedding dresses are also winners. A shorter dress will be easier to move around in, making them ideal for garden, beach, or barn weddings.
4. Open Back –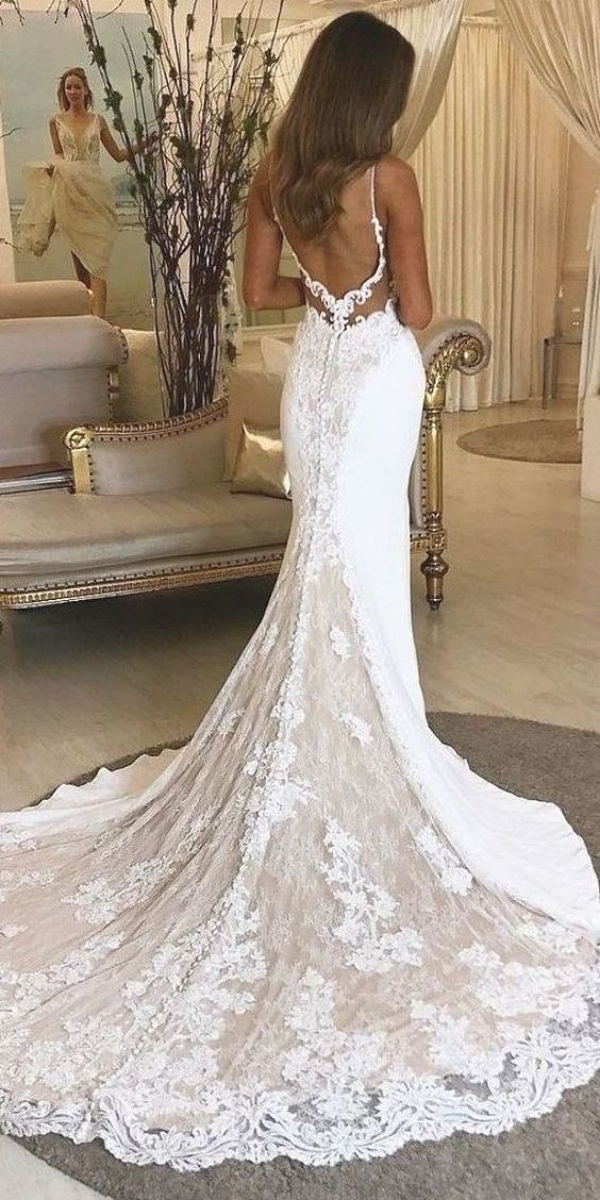 If you're a statement-making bride, an open-back dress is undoubtedly an excellent pick for you. Whether backless, cut-out, or low back, open back dresses usually give you a touch of sexy. Plus, an open-back design makes the dress cooler for those warm summer months.
5. Vintage –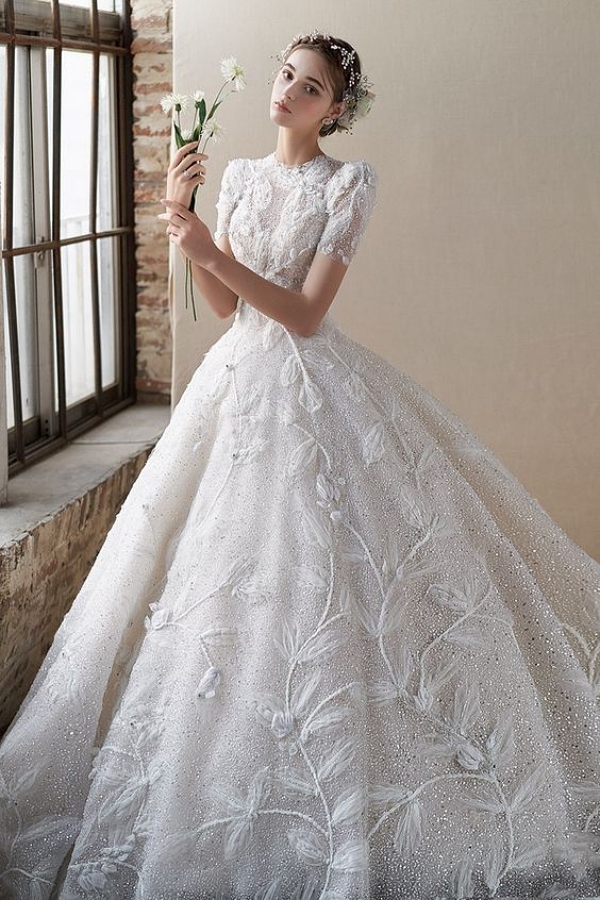 No matter your elopement destination, vintage wedding dresses usually give you an elegant classic look. While they are perfect for farm and barn weddings, a vintage style with antique lace fabrics gives you a luxurious feel. They come in different designs, but beading usually takes center stage in most dresses.
6. Add a Jacket –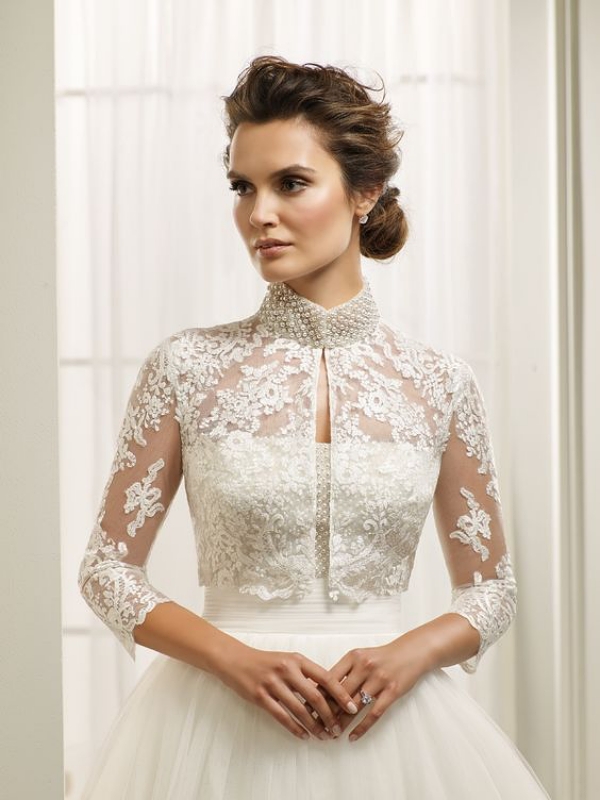 You can also be bold and adventurous by dressing down your wedding dress with a jacket. It can be a denim or leather jacket—whatever looks good on you. This style allows you to add a dramatic effect to your stroll. It gives you the freedom to layer your dress with whatever jacket you like. This gives you a low-key or casual wedding.
7. Airy Ball Gowns –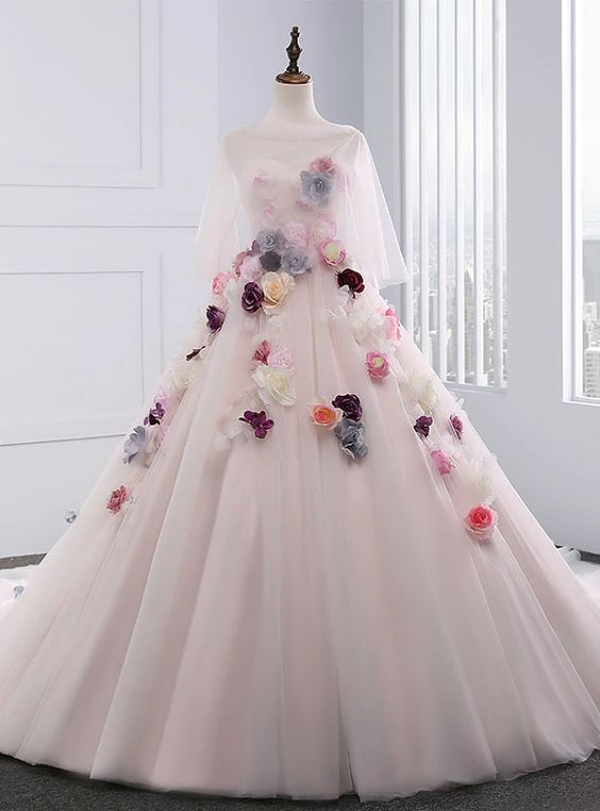 If you want something light and airy, then consider an airy ball gown. This dress style allows you to move freely and 'float.' Such flowy dresses are ideal for spring or summer weddings, allowing you to pull a fairytale look. You can go with an open back, corset back, or whatever design you want.
Look Good for Your Big Day
Planning a summer elopement doesn't mean you have to sacrifice your style. While such a wedding arrangement cuts down much of the typical cost, you can still look good on your big day. Whatever destination you have in mind, take the time to look for the perfect bridal gown.