If you mention the word "Ouroboros" most people will look amazing and won't understand you. But almost everyone can recognize this symbol when you show it. Ouroboros is a Greek symbol of a snake (or a dragon) eating its own tail. Such self-eating snake in the form of circle signs the life circle which starts with the birth and ends with the death.
The Ouroboros as an ancient symbol is associated with wholeness and continuity, infinity and movement and, of course, self-reflexivity. Both the sexes want to have Ouroboros tattoos and find it appealing despite a bit scary look.
Men and women get the Ouroboros tattoos of different styles, colors, sizes and they designed such tattoos on any body part and in diverse manners. So, this article concludes the set of Beautiful Ouroboros tattoo Ideas with meanings to pick the most suitable one for you.
Beautiful Ouroboros Tattoo Ideas with Meanings
Japanese Ouroboros Tattoo
This Ouroboros tattoo carved on the back has a Yin Yang sign in the center. Red and black colors go well together and send out a message of great importance.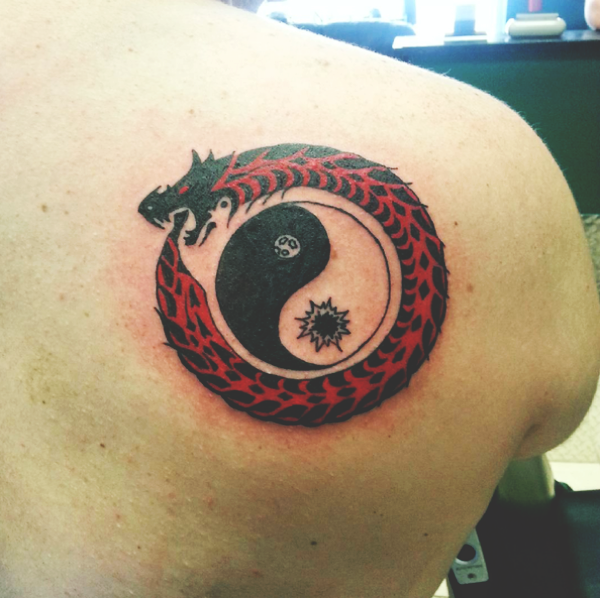 Aztec Ouroboros Tattoo
A perfect pattern of the Ouroboros tattoo with fine details and ancient tracery created on the shoulder reveals the meaning of life that everything changes and we must live now and here!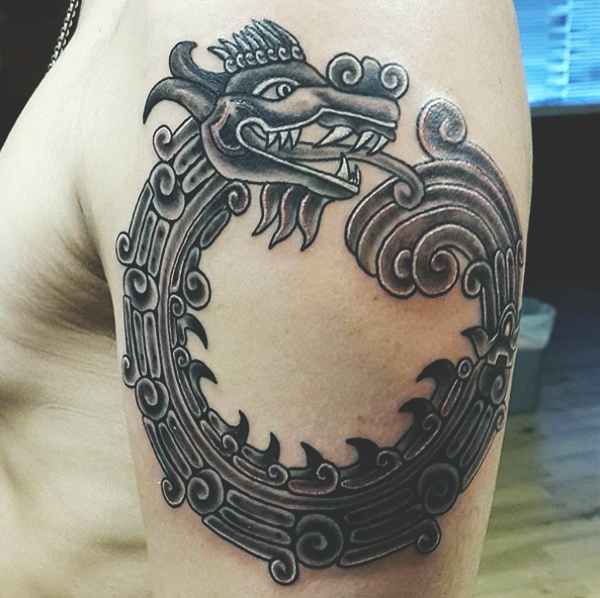 Ouroboros Skeleton Tattoo
Someone can choose this minimalistic Ouroboros tattoo made in a skeleton image. Such design is simple, but it looks creative and trendy.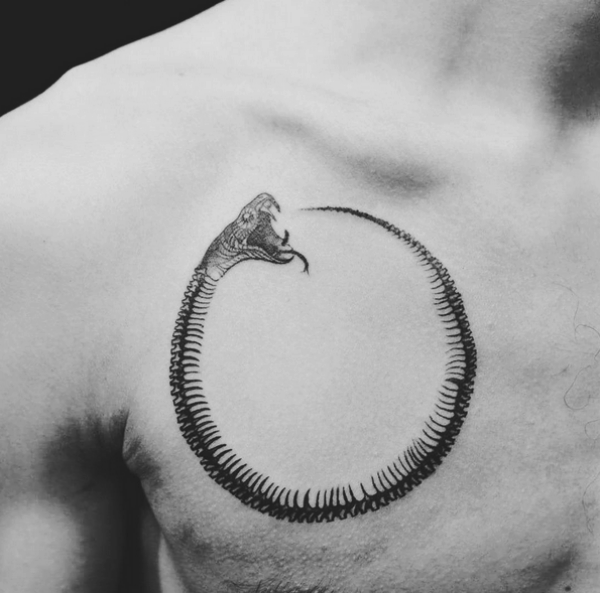 Watercolor Ouroboros Tattoo
Among Ouroboros tattoos the watercolor ones are so widespread tender. Here is a cool example of such design. These abstract tattoos fit perfectly both men and women.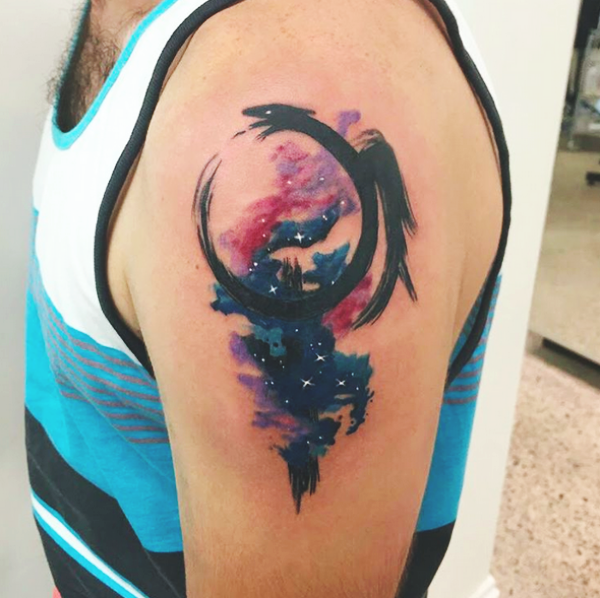 Simple Ouroboros Tattoo Design
Sometimes a simple design reveals a deep sense of life as we see on this tattoo. An easy design says a lot about life.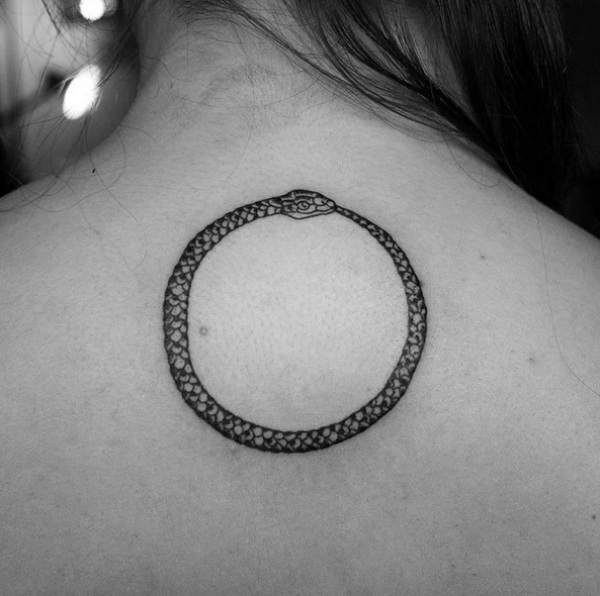 Ouroboros Tattoo with Tree of Life
This splendid combination of signs as the Ouroboros and the tree represents the ever running cycle of life. It'll be better to get a such tattoo on open body part.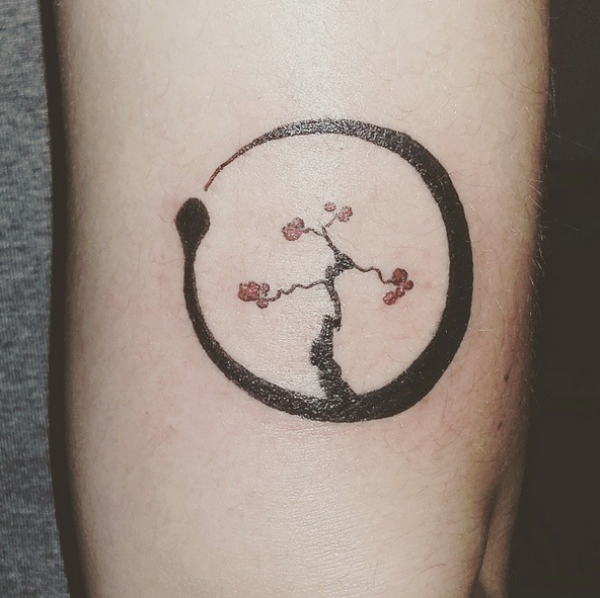 Ouroboros Tattoo as Infinity Sign
This variation of Ouroboros tattoo when a snake presents an infinity sign instead of the circle looks stunning.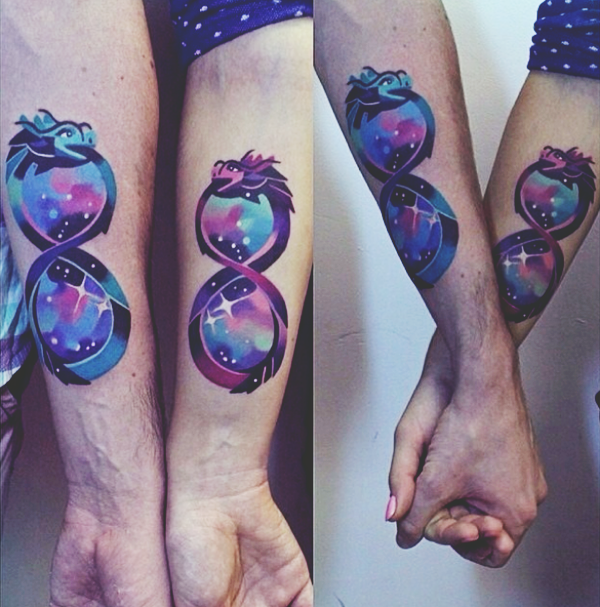 Ouroboros Tattoo with Life Motto
If we see the inscription on the tattoo we can understand who the wearer of this design is. The Ouroboros tattoo with a life motto makes for an effective design.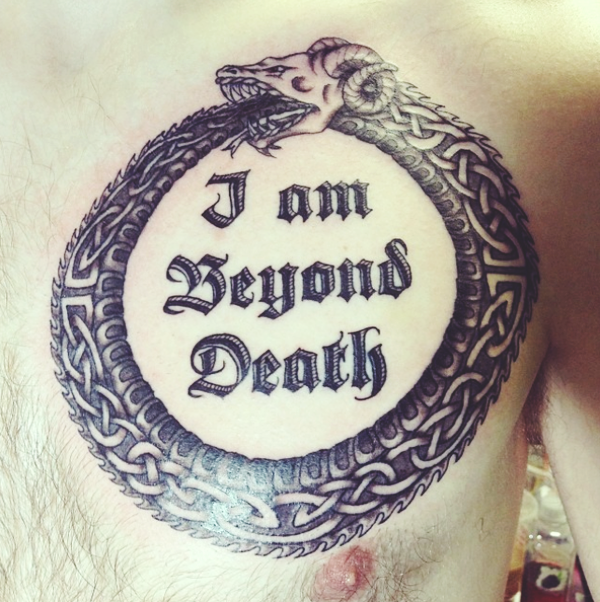 Ouroboros Tattoo with Tender Flowers
This type of tattoo when the snake designed with the flowers serves as a talisman for a person who wears such tattoo.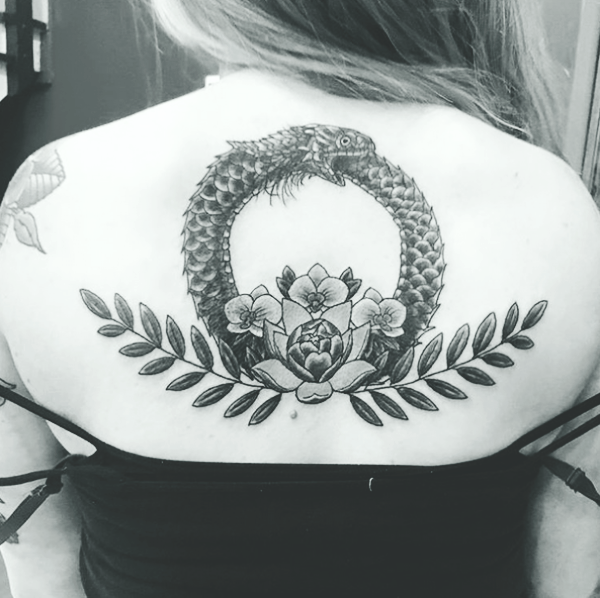 Intricate Ouroboros Tattoo
The awesome black and gray Ouroboros tattoo created in the form of infinity signs highlights the life moving and its difficulties.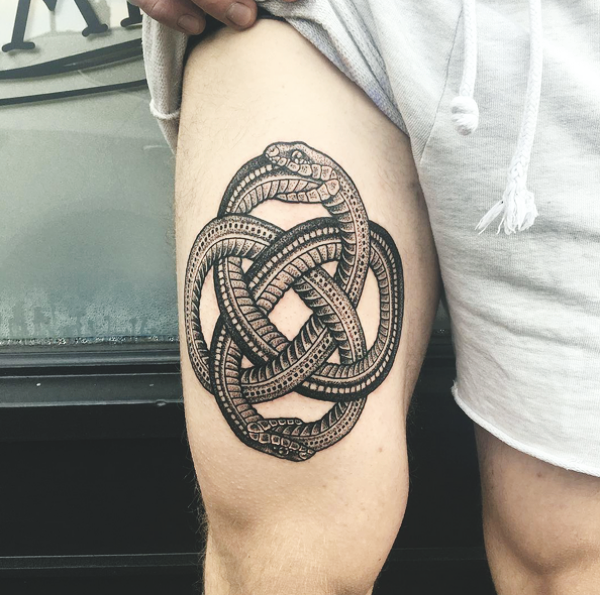 Not just to go with the look, tattoos should have the meaning which you can connect with your soul. I hope this collection of Beautiful Ouroboros tattoo Ideas with meanings have given you the chance to find the most appropriate one for you.