When you think of Hawaii, what comes to mind? You presumably have in mind a lei, a flowering necklace worn by Hawaiians, as one of the visions. In Hawaiian culture, flowers are highly significant and symbolic. You can wear them in various ways related to presents, festivities, and rituals like marriages, congratulatory messages, and achievements. As a result, in this guide, we will explore Hawaiian flower jewelry, why they are so popular, and its significance. So let's get started.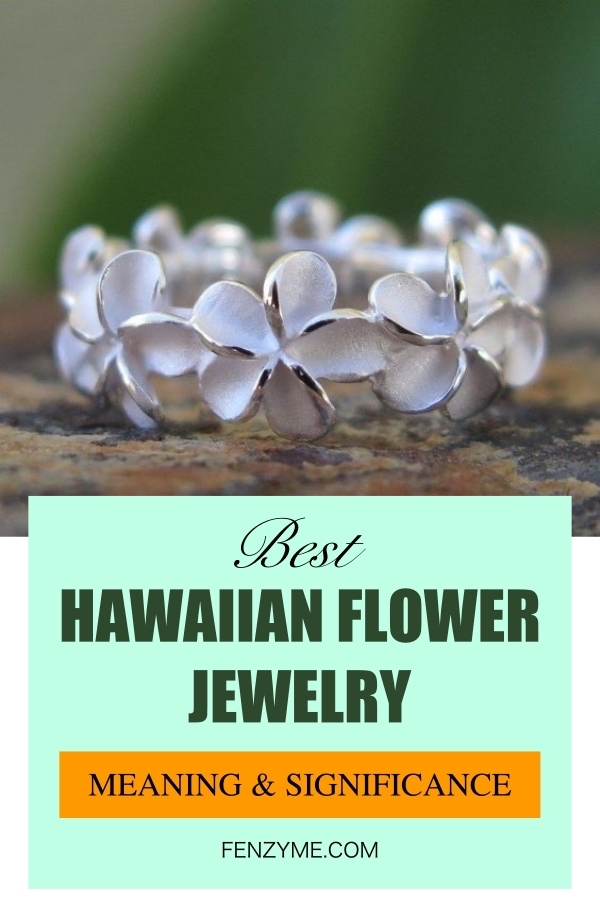 Symbolic Meanings of Tropical Flowers
The Hawaiian islands are known for their gorgeous, vibrant, and colourful tropical flora. The island's leis and floral decorations give the locals a warm, inviting appearance.
However, they go much beyond that. Every single flower has a unique origin, significance, or symbol. It's not just surfers and tourists who wear Hawaiian jewelry. Anyone who likes nature, particularly the tropics, will enjoy this jewelry's aesthetic. We can learn more about Hawaii's culture, history, and people by learning more about the flowers.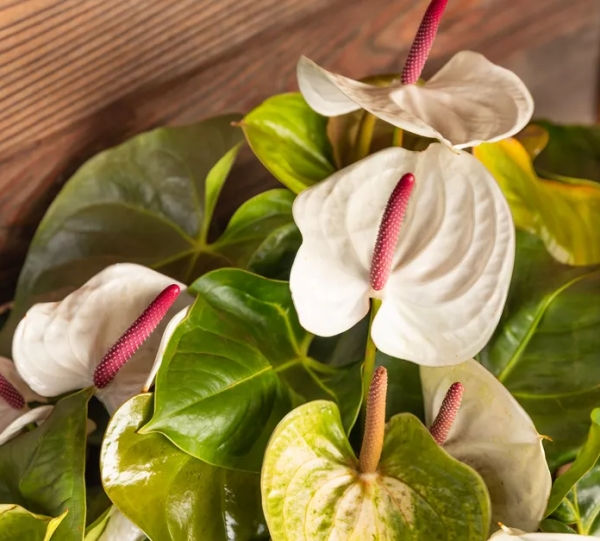 When Hawaiian women wear the crown and flowers around their necks, it holds a special place in their hearts as a symbol of their romantic status. She is in a committed relationship when her flower is visible behind her left ear.
What is a lei necklace?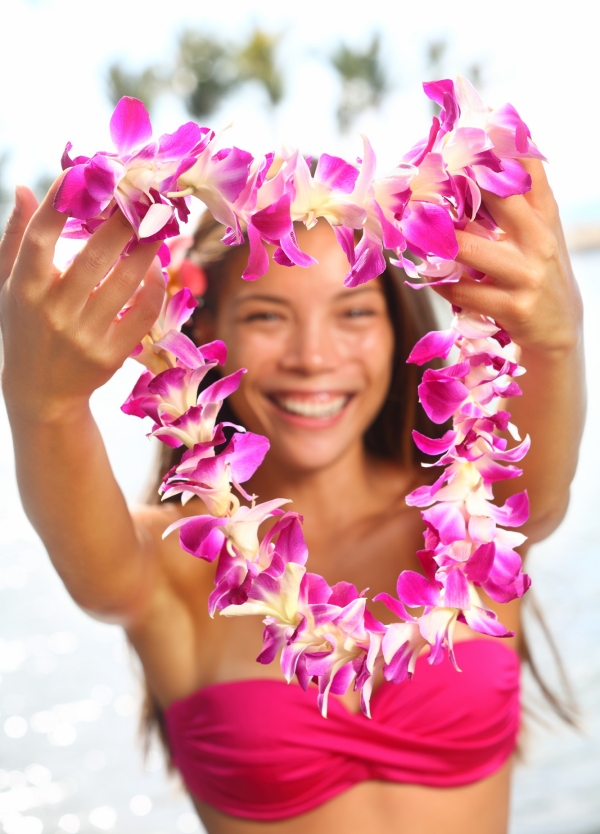 The name of the distinctive floral necklace made famous in Hawaii is the lei or flower necklace. Hawaiian leis are brightly colored garlands or wreaths worn around the neck. They are fashioned of fresh tropical flowers, but in a more general sense, they could also be a group of items that have been strung together to make something that can be worn.
What kinds of flowers are used to create Hawaiian leis?
Each of the various flower varieties and colours used in a Hawaiian lei has a unique symbolic meaning. The orchid is both the most widely used and most expensive flower kind in leis. The traditional way to say "welcome" or "thank you" is with an orchid. Purple, green, and white orchids, among others, are widely utilized for this purpose.
How do these stunning Hawaiian flower jewelry represent Hawaiian culture?
The Plumeria Flower Jewelry
In Hawaiian tradition, plumeria flower jewelry is one of the most essential and potent flowers. In the Buddhist tradition, plumeria is a common flower because it represents everlasting life.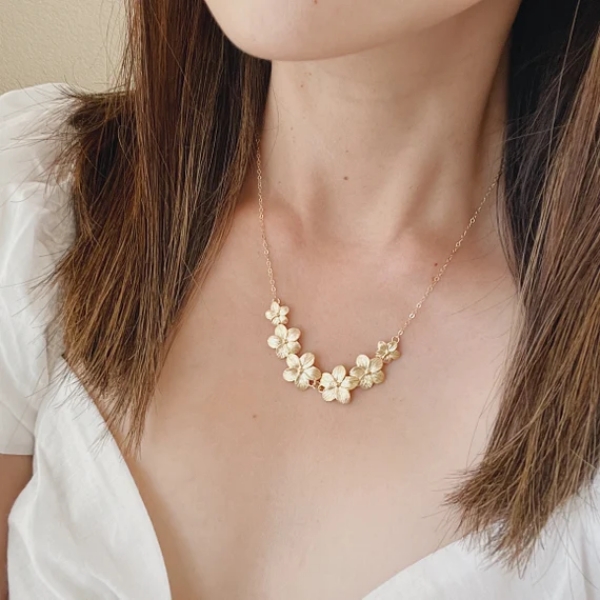 It has a rich, sweet aroma that many like and is either a brilliant pink or creamy yellow colour. Due to its exquisite scent, only royalty was once permitted to wear this flower.
The Plumeria jewelry symbolises new life, love, spring, and fresh starts. Being a very uplifting and hopeful sign, it should be no surprise that it is incredibly beloved and well-liked.
The Hibiscus Flower Jewelry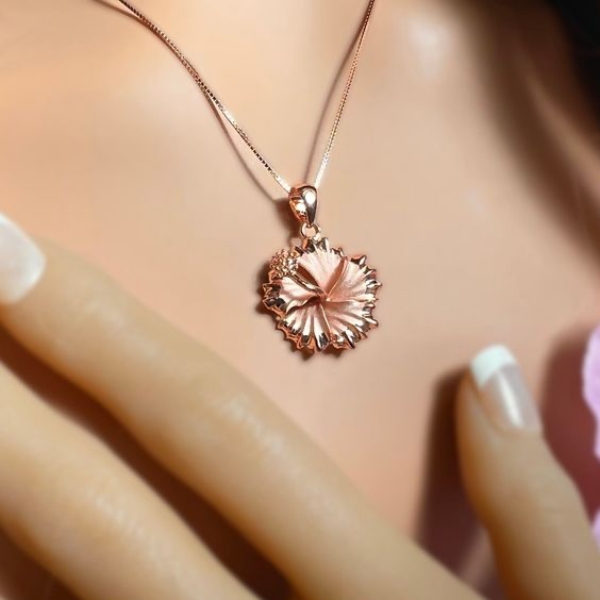 The state flower of Hawaii is the hibiscus. This bright and lovely hibiscus jewelry is in full bloom. The vibrant colour indicates excitement and delicate beauty. The hibiscus shrubs in Hawaii almost always have buds, but they only last for a day. They were once regarded as a flower at risk of extinction. Over thirty new kinds of hibiscus have been discovered on the island, and they are now flourishing almost everywhere.
Ginger Flower Jewelry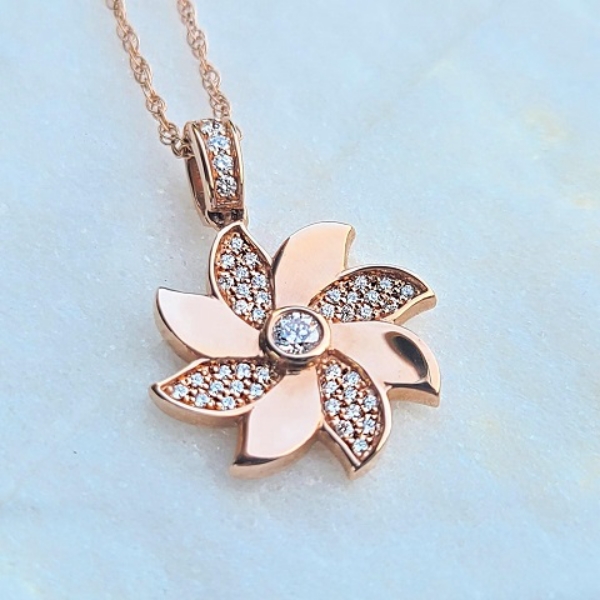 Ginger flowers from Hawaii are available in red, pink, blue, white, or yellow. This plant, which is native to Malaysia, is not only lovely but also useful. Contrary to popular opinion, the ginger's genuine "flower" is its tiny white buds, which grow from its vibrant hive-shaped stalks.
Bird of Paradise Jewelry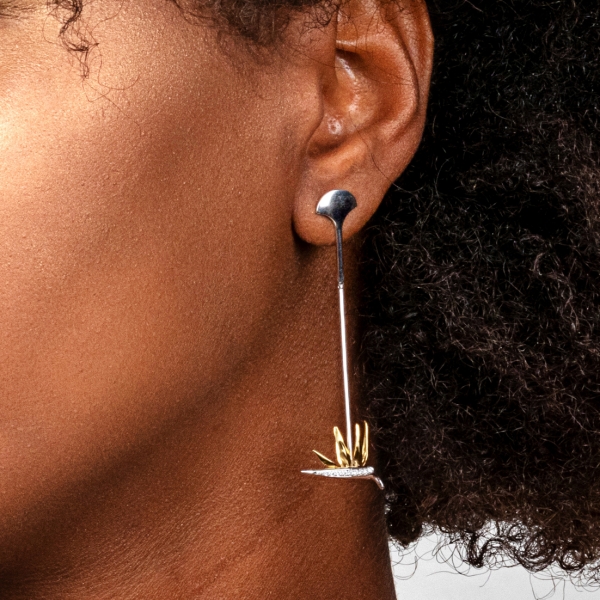 The Bird of Paradise flower jewelry is a South African native and a near relative of the banana and the Heliconia. One of Hawaii's plants with the most well-known flowers is this feather-like splay of exquisite hues.
Anthurium Flower Jewelry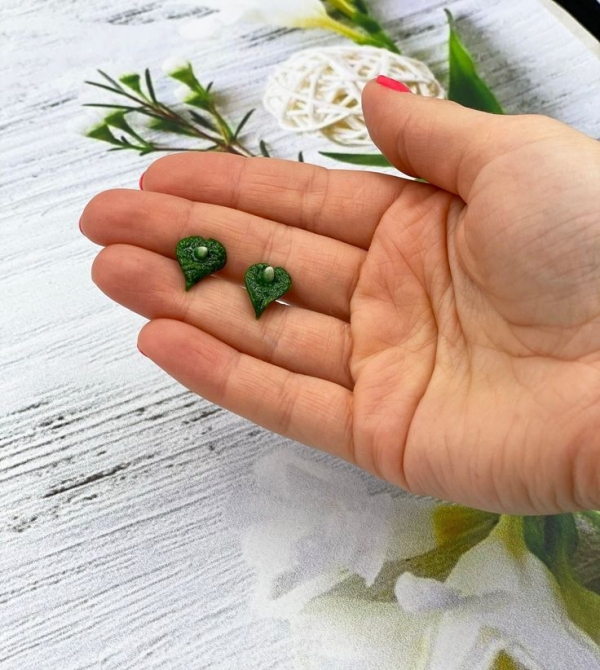 Also known as the "Flamingo Lily," this vividly colored flower has wax-like petals. Anthurium flower jewelry, which thrives in humid environments, was first introduced to Hawaii in 1889 by England. The meaning and symbolism of anthurium flower jewelry frequently connect to purity. Because they represent innocence and purity, they can be utilised in wedding rituals.
Tuberose flower Jewelry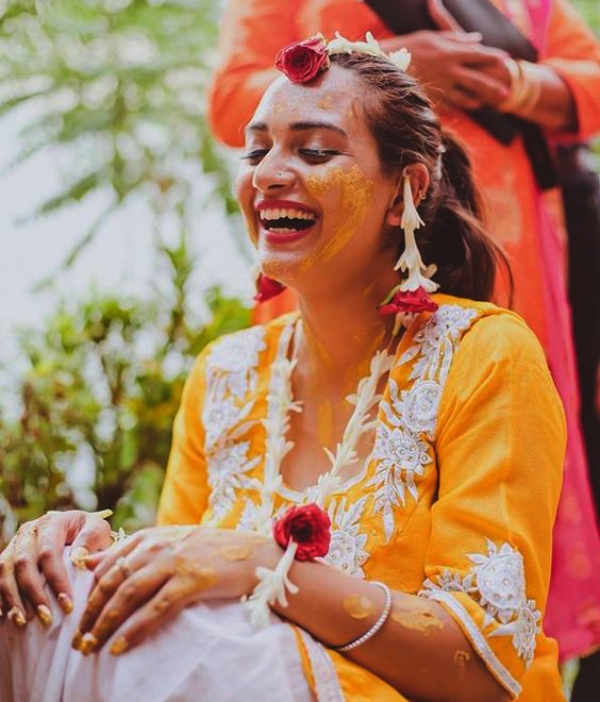 With its distinctive long stalks and cream-colored blossoms, the Tuberose flower jewelry is recognised for its lovely scent and is frequently used in Hawaiian leis or sold as fresh-cut flowers. These flowers are used to create exquisite bridal jewelry and garlands.
Blue Jade Vine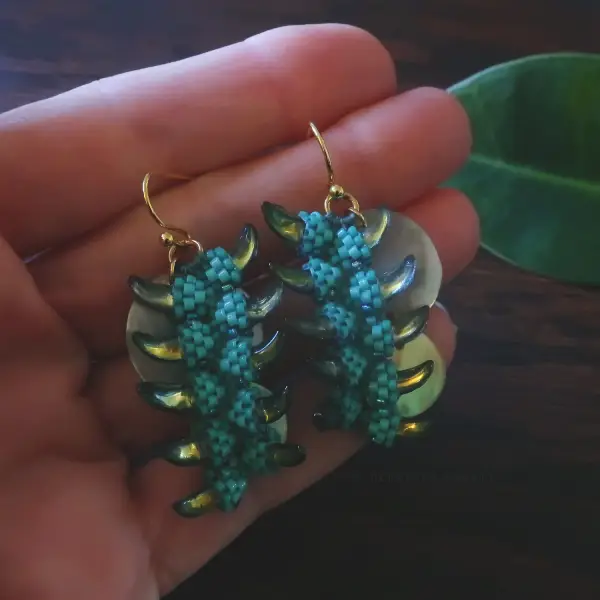 This great vine of jewelry resembles something from a storybook. The Blue Jade Vine, with its unbelievable beauty and various electric blue hues, nearly seems to sparkle. A lovely and distinctive accent to any lei or ornament!
Orchids Flower Jewelry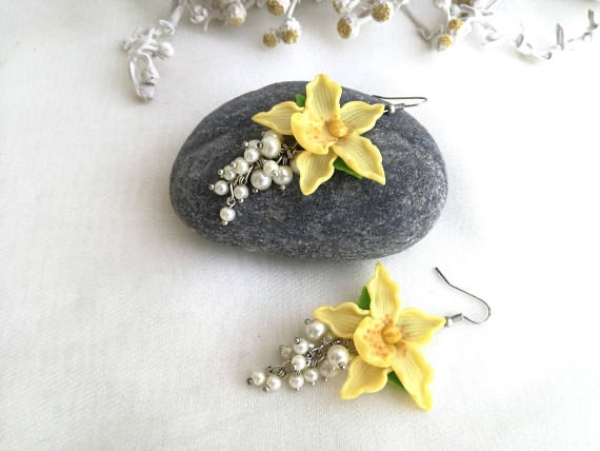 Orchids have long represented romance, elegance, and beauty. Based on their colour, Hawaiian orchids are associated with various symbols. Pink and red both stand for romantic love and friendship, respectively. Other hues, including purple, yellow, and orange, convey meanings like reverence, innocence, pride, and other things. The petals, which are handmade and merely appear fragile, are placed in a way that captures the fleeting beauty of this particular species' flowering.
Mokihana flower Jewelry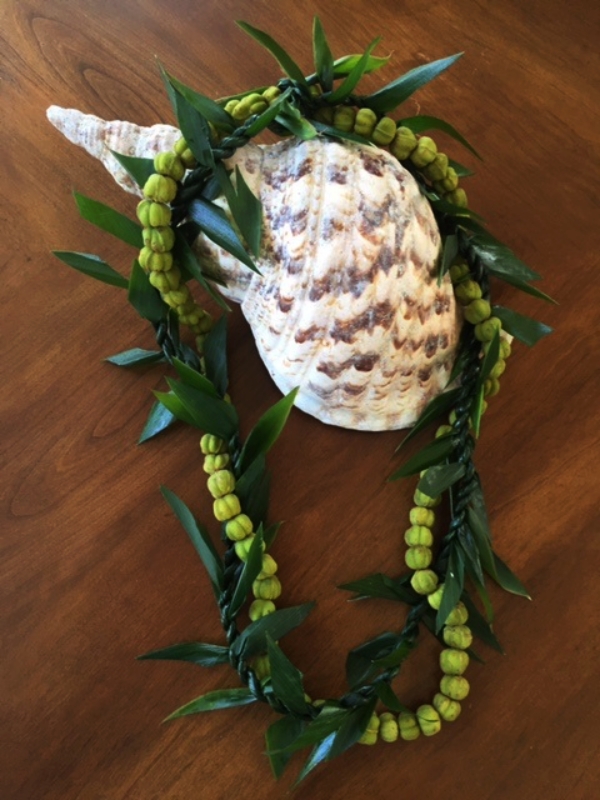 Mount Waialeale, the second-wettest point on earth, is the only area where the Mokihana, a green berry, is grown as Kauai's official "flower" and "official lei material." These berries, typically braided into Maile leaves, are strung like beads and have a fennel-like scent.
The Summary
There is a unique meaning, significance, or symbol associated with every single flower. The flowers in Hawaii can tell us a lot about the island's culture, history, and people. Due to the significance associated with flowers, floral jewelry makes an incredibly thoughtful gift.