Season 2017 is a season of plaits and braids no matter if you like them or not. It's the top popular way of doing your hair for both short, long, and medium hair. There is a plenty of interesting and eye-catchy hairstyles for you to do your hair, if only you were risky enough. It's true: some consider plaits being something odd and vintage while the rest enjoy the benefits of the hottest hairstyle trend.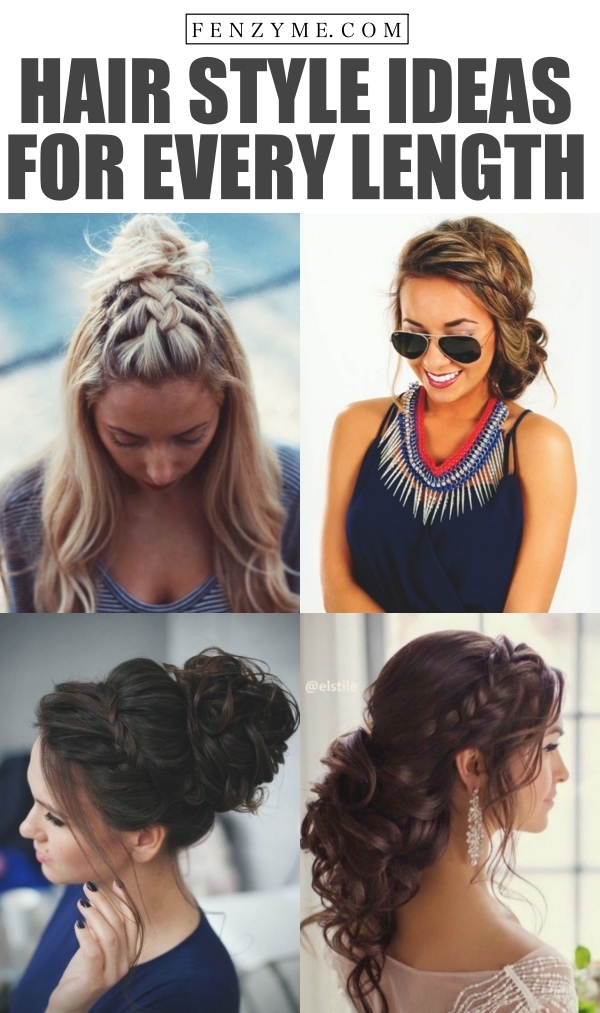 Hair Style Ideas 2017 for Every Length
Here we go with Number One Idea: Plaits on top
There may be one or a few plaits depending on your taste preferences. However, if your head is not very big, it's better to place a single French braid. Such a hairstyle would perfectly highlight the contrast between your natural color and died, which is fashionable these days. Also, women with short hair can do their hair this way too: it's quite easy.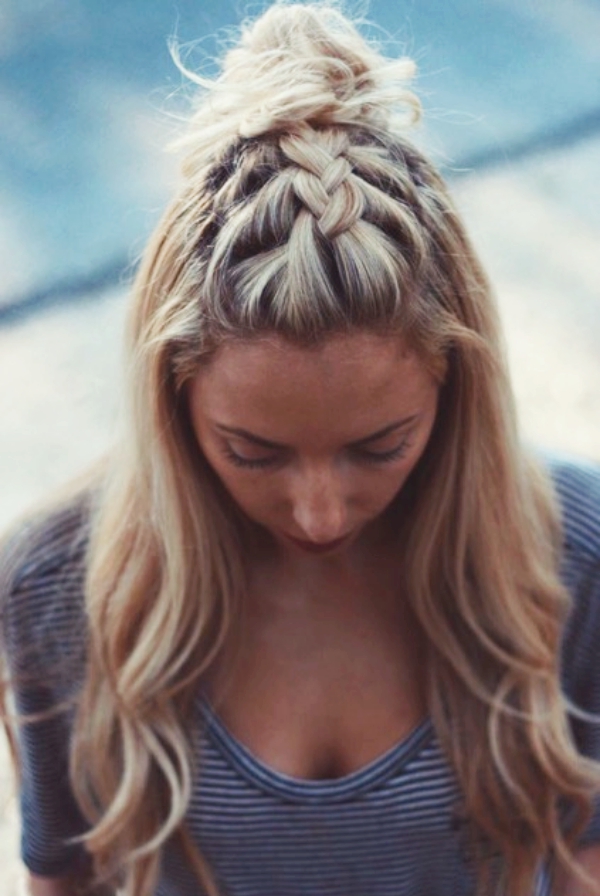 Let's move to the Idea Number Two: Plaits to the side
Each girl is a Greek Goddess of Love and Beauty inside, and this hairstyle is meant to underline the elegance of your facial complexion. To make this hairstyle you need to create a plait at the right or left part of your head and lead it to the opposite making a bun down. The style is ideal for those girls who like experiments and prefer casual clothes style.
Now let's proceed to Idea Number Three: Updo with a plait and bun
The prom time is coming, so this hairstyle would be most intriguing if you have a medium or long hair. First of all, you can make a wreath of a plait to the side. Then it's time to make a bun braiding your hair the way you want. There are many ways of doing it, here is just one example of the multitude of the possible updo ways. Finish the hairstyle by living a strand hanging.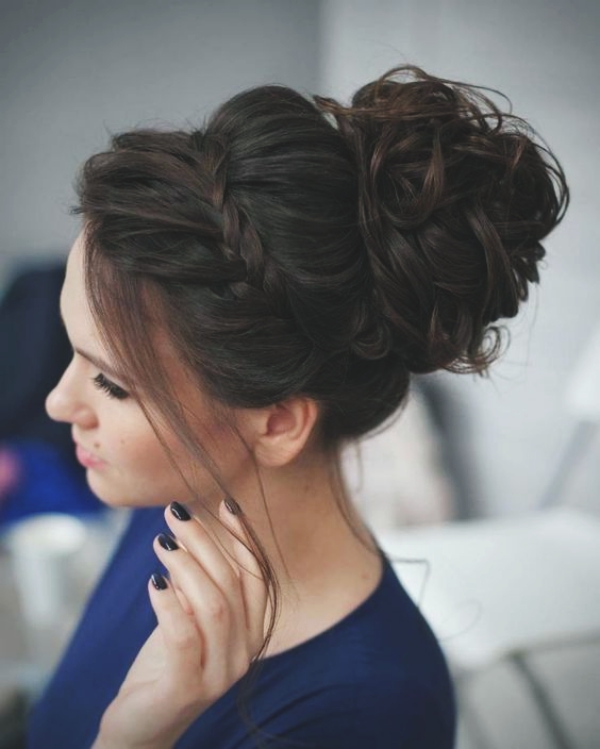 Last, but not least: Idea Number Four: Curls and plait
This hairstyle is awesome for wedding and prom. Besides, it's quite easy to do. Just do a plait to the side. Then curl your hair and use a hair spray. You may add some flowers and ribbons between a plait and curls the way you want. Dream with your hands, to sum up.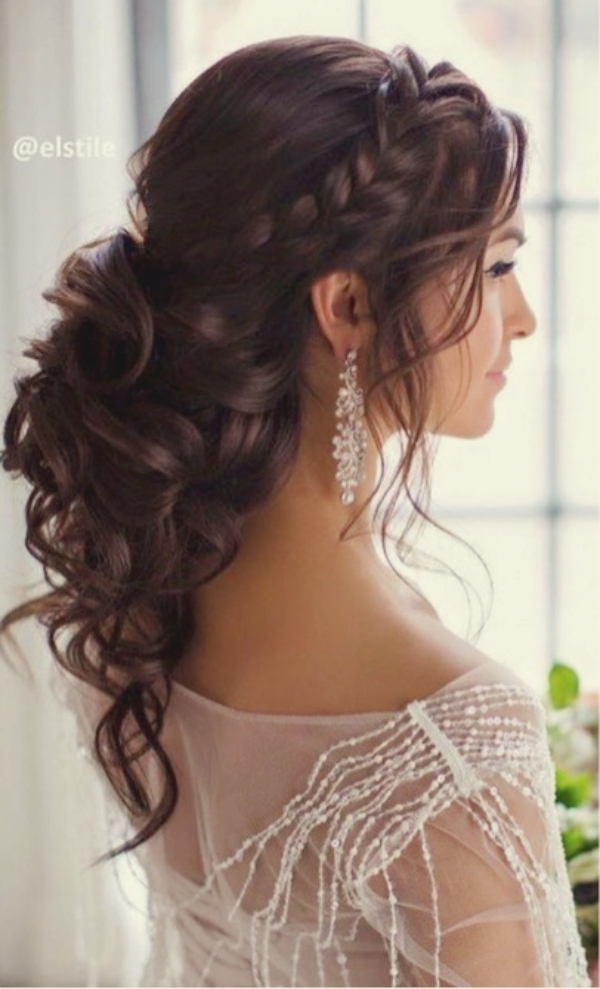 Even if you think the plaits are for old-fashioned people only and it's totally not your cup of tea, consider about fashion. This year is definitely your time to shine and flourish. Don't be afraid to be creative and try out something new. Surprise your friends and make a new one hairstyle. Clothes speak for men, and if we resume this proverb, we'll add that Hair speak for Women.
Good luck and have a good one!