Mix up Layers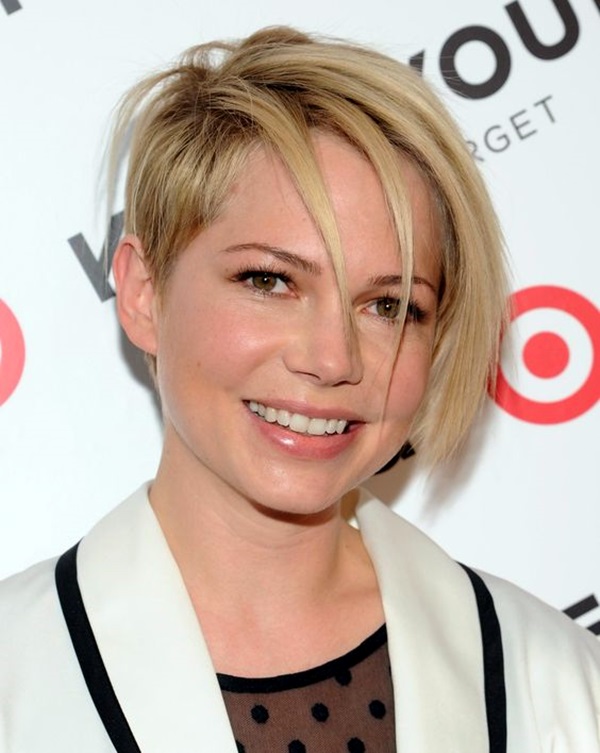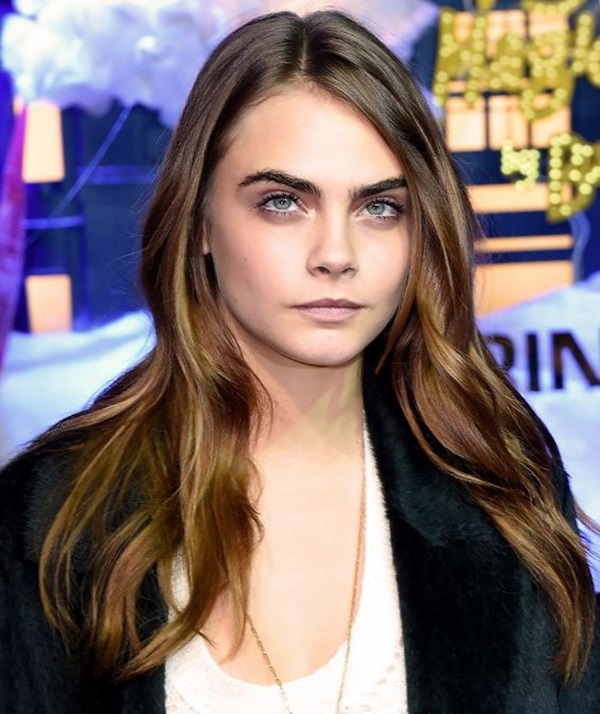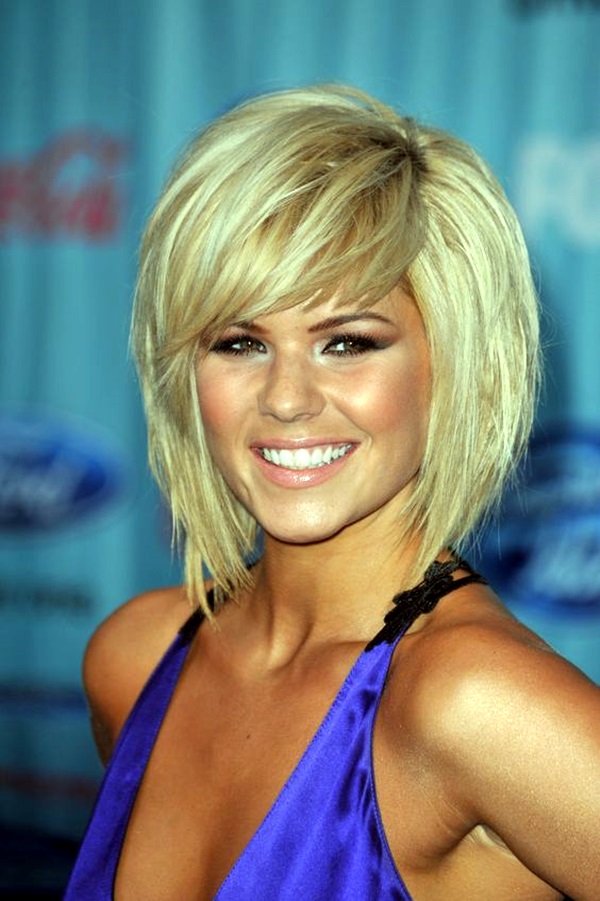 This is one of the cute hairstyles for round faces and many women will fall in love with this hair do. To give a textured effect to your hairs, ask your professional hair stylish to add lots of short, medium and long layers to it. You can wear this style flawlessly no matter what type of hair you have – curly, wavy or straight and is suitable for every occasion.
Pixie Perfect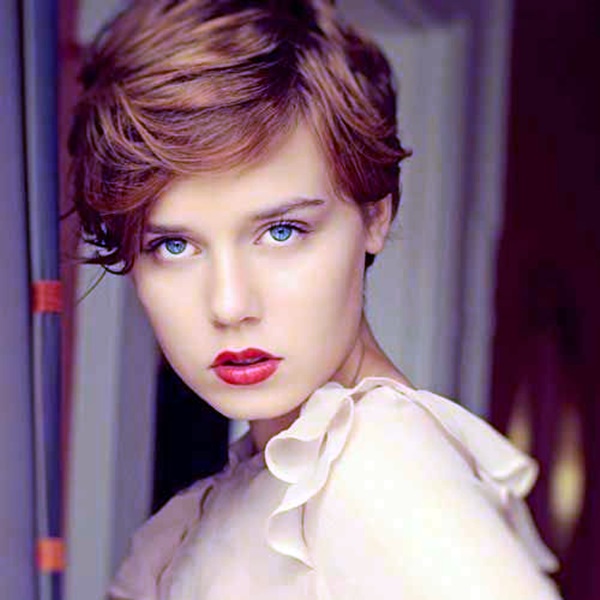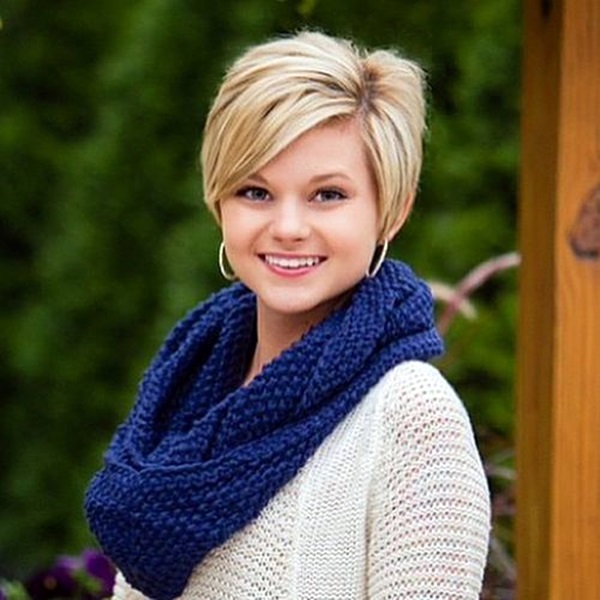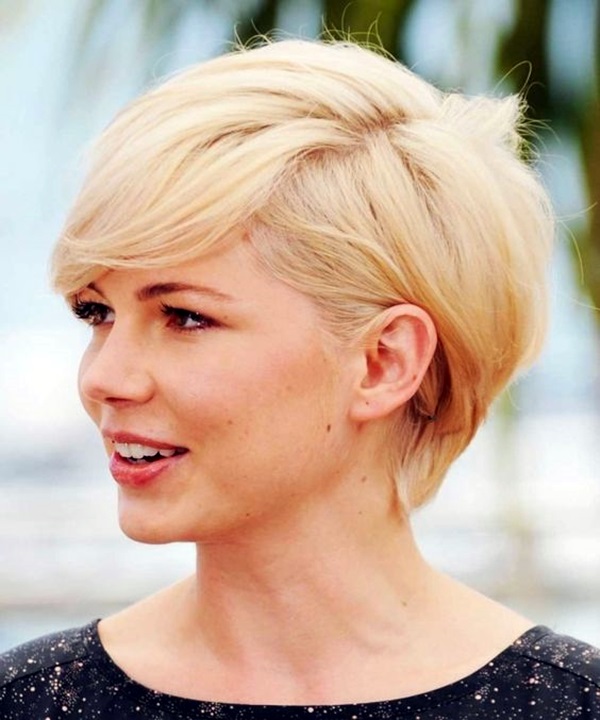 Cropped Pixie cuts looks best on women with round face. You can easily take your hairs to a new level of height with this asymmetric pixie. Don't be afraid to create a heavy fringe on your hairs. Hairs that are naturally straight in look are easy to style this way. If you are in for a bob hair style, this pixie hair cut will be just perfect for you. Here are some pixie hairstyles that you may like.
Softly Side Swept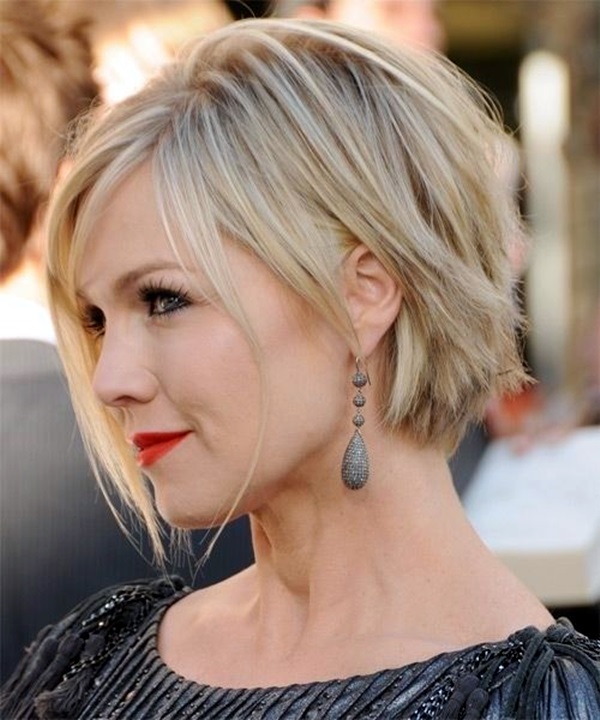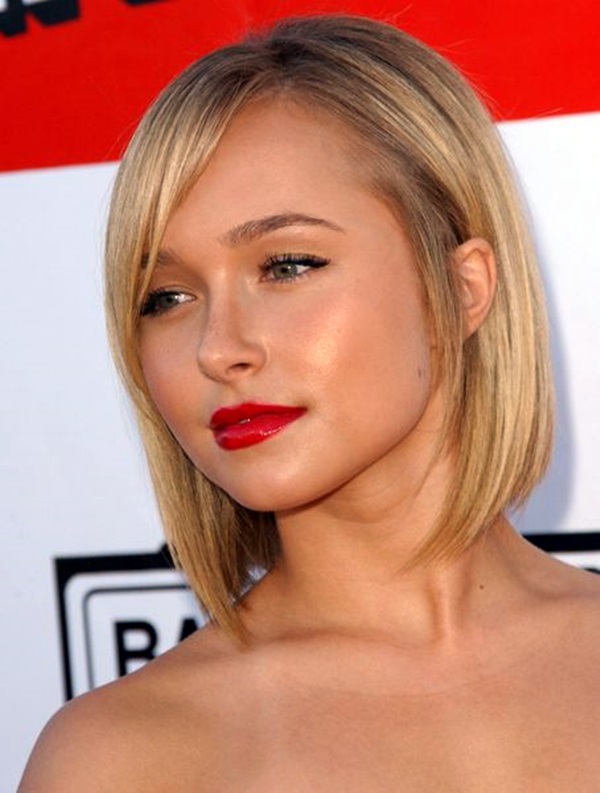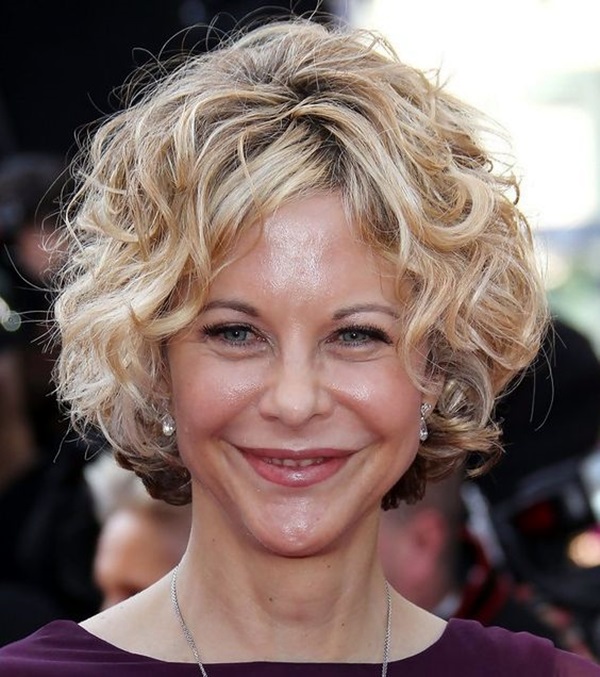 To flatter a round face, drawing all hairs on one side is a lovely way to look more feminine. This is a great style option to wear for late night parties with friends.
To achieve this, simply curl different sections of your hair and throw them at back without parting.
Gather a small section of hair from ear to few inches above your ear and secure them with a bobby pin.
Give a final touch up with a finishing hair spray.
Flipped Frock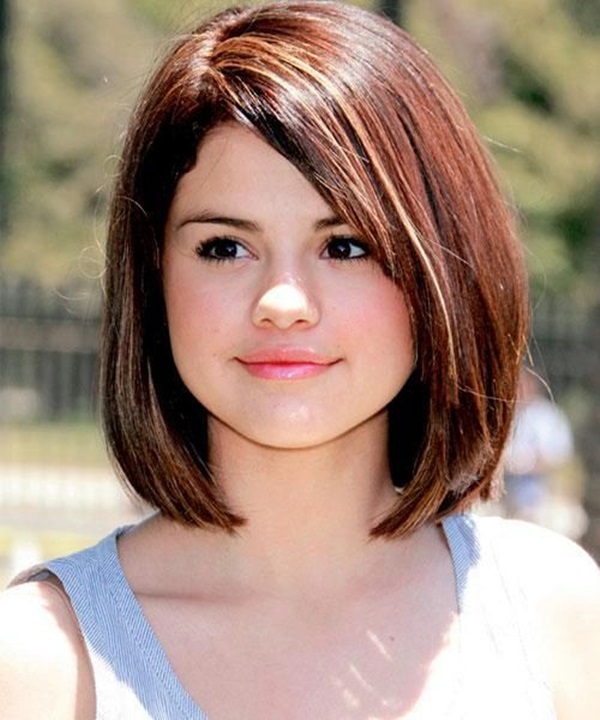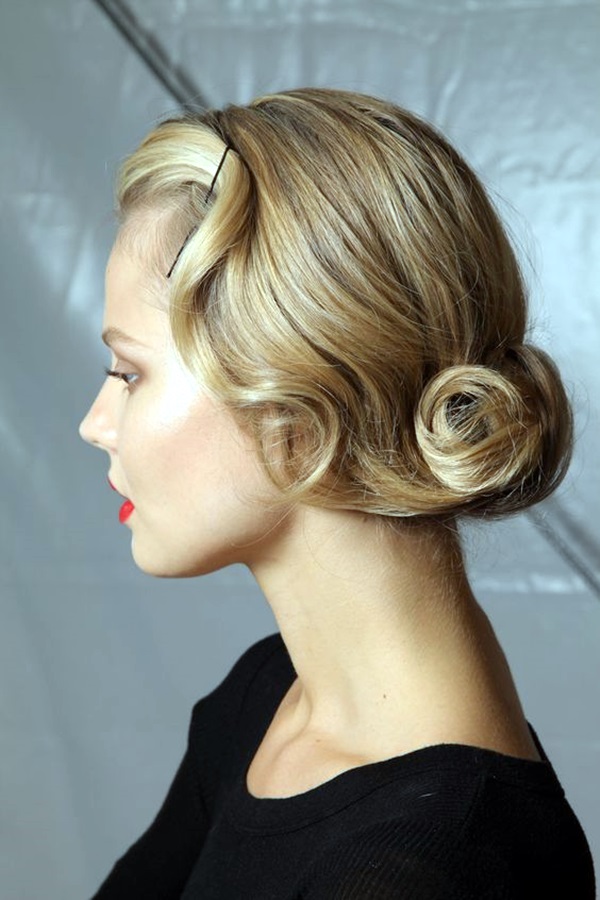 To break up the circular shape of your face, short and fluffy layers around your face are an excellent option to show off your features. Using curling iron you have to flip the ends in an upward direction. Hairs that are not too fine will have a more hold on this hairstyle and are done without much effort. It is a general opinion of ladies that short hair has no varieties for styling up their hair since they never came across these amazing Cute Short Haircuts for women.