Some couples live for the spice of life. They need to always have the most exciting adventure, to be over the top whenever possible. For those couples, a regular wedding might not be enough. But what's an alternative that adds that needed spice of life? A surprise wedding!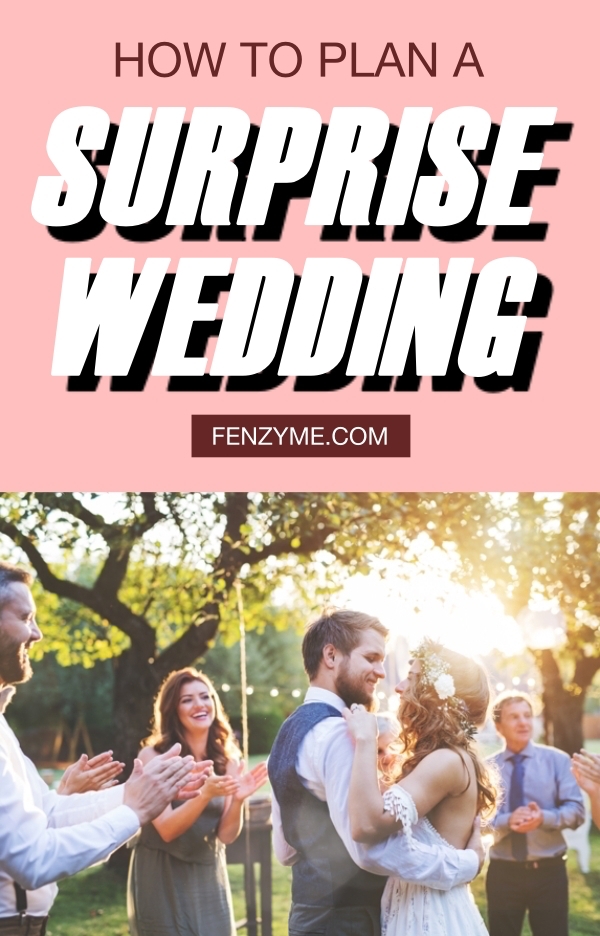 It might not be a couple's first thought, but a surprise wedding might just be the plan you've been looking for. When executed properly, you and your spouse can manage to get all of your wedding guests in one place, taking them by complete surprise by announcing that you've all gathered for more than a simple party. But how do you plan such a surprise? From laying the initial plans to officially giving your spouse their wedding band, here's how you can plan the perfect surprise wedding. 
Make sure it's right for you.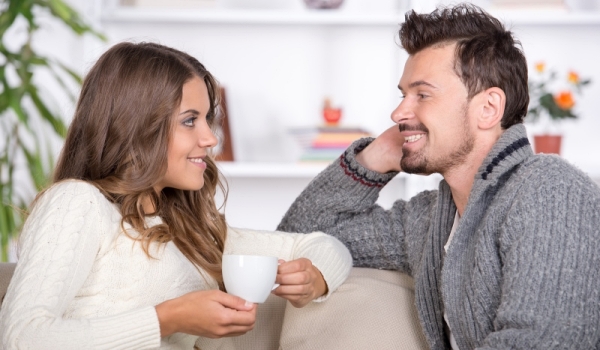 Before you begin planning your perfect secret, you and your spouse should discuss whether it's right for you. You might find out that you want a traditional wedding, with all the bells and whistles. However, you might also discover that you're making the best decision, whether you want the fun that comes with a surprise wedding or the reduced cost — considering the average price of a traditional wedding is reported to be over $38,000. 
Who do you tell?
While you want to keep things under wraps, you'll also need to inform a few people about your plan. This will particularly include professionals, such as a photographer, a catering service, a local minister, and some other vendors. This ensures you can cover all of your bases on the day-of, from food to liquor to the ceremony itself.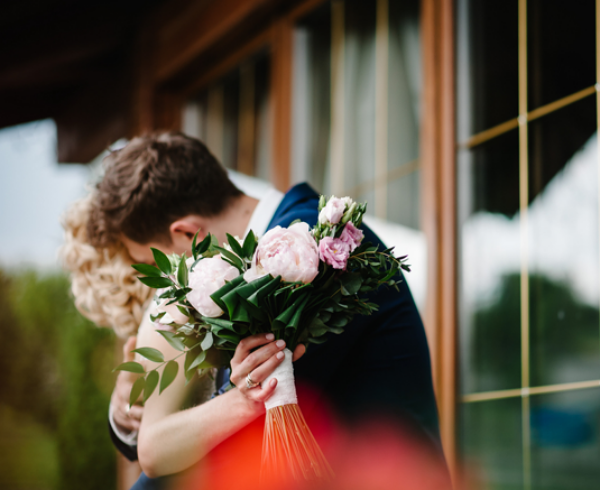 Some couples might want to tell their parents ahead of time, too. Why? You might be worried about how they'll react to the surprise news. Plus, some parents will be happier to be part of the planning process, where they can help get the inconspicuous party-ready. Just make sure they keep a tight lip!
Find a way to get your party where they need to be.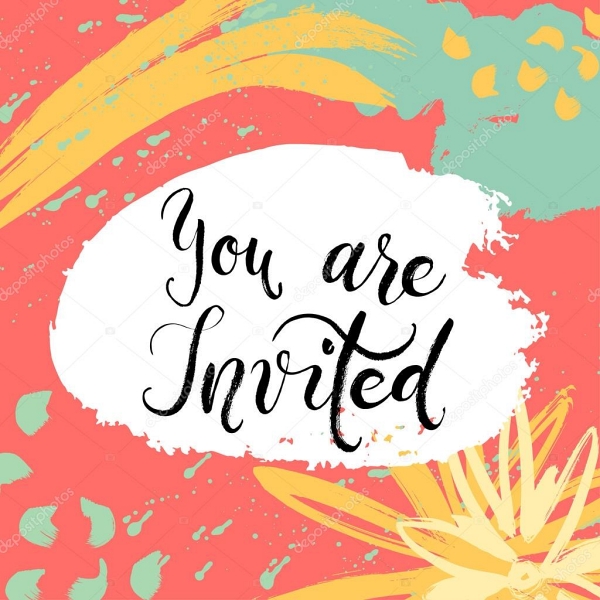 To truly make it a surprise, you're going to have to convince others to arrive, whether it's to your house or a separate location for your party. The event should be worthy of getting your guests in the door, whether it is a notable birthday party, a celebration for your engagement, or some other significant event. Just make sure you don't plan a party that's too relaxed. The reason is you want people to arrive. If you sell it as just a backyard barbecue, you might end up with guests who choose not to arrive. Give them a reason to come so they can truly enjoy the surprise.
How do you break the surprise to your guests?
So you've planned your party, your guests have arrived, and things are going as you hoped they would. But how do you break the news to them?
This is where the fun begins. You have many different choices to decide how you'll turn the surprise on them. Ideas include calling for a toast and clearly announcing that your guests have arrived for your wedding, or you could decorate your backyard for a wedding and catch guests the minute they arrive.
Another fun option includes changing your wardrobe mid-party. You and your to-be spouse can take a moment away in another room and return dressed in a wedding gown and tuxedo. This makes for even more of a surprise, as the imagery will immediately signal to your guests why they are in attendance that day.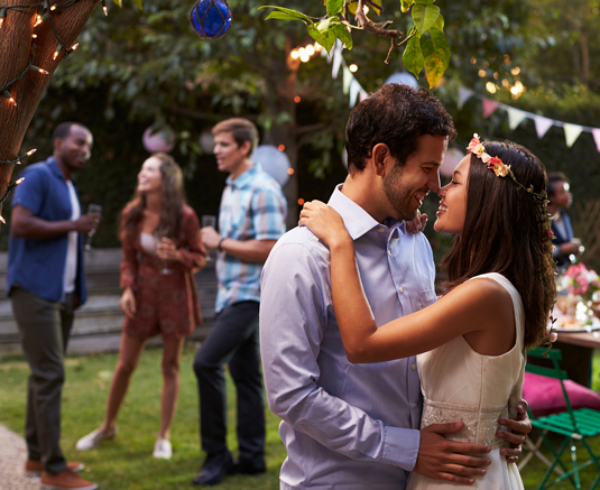 Get your guests in on it.
Once the big plan has been unveiled, it's time for you to start putting your guests to work. Like a wedding, they shouldn't be acting solely as viewers, but instead as participants. This is especially true for a surprise wedding, where things will be set into motion once the surprise has been revealed.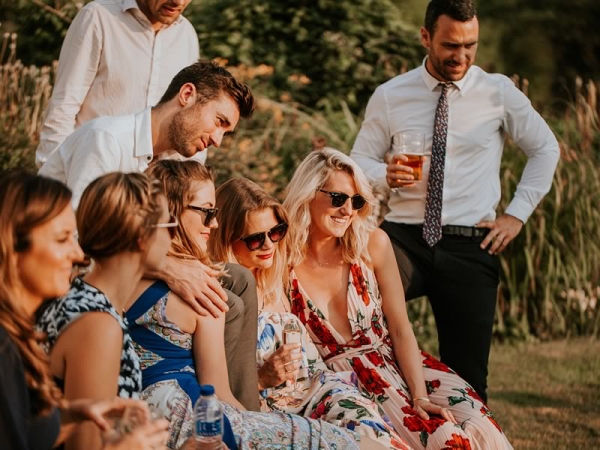 If you don't have any vendors in attendance, some guests can take photographs and videos while others can manage the music, place flower arrangements, dole out drinks, and more. Turn the surprise on its head by involving everyone in attendance, making it feel like a communal event rather than your guests simply watching from the wings.
Make sure you cover the basics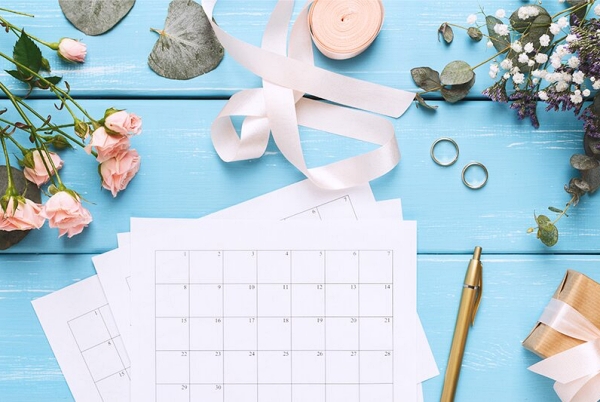 You're sure to have gotten some food and drinks for the faux party, but make sure you're properly stocked up for a wedding party. People love to party at weddings, so make sure there's enough to go around. Furthermore, if you're not 100% sure about having a family member take on photo or music duty, consider hiring professionals, such as a photographer, videographer, DJ, band, bartender, catering service, etc. Whatever your preferences!
Don't forget the legalities.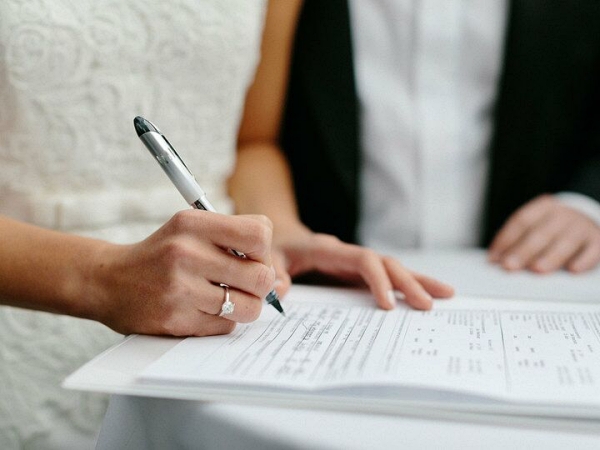 The day off is sure to be a fun time, but you'll want to make sure that you verify everything on the day you're wedded — it will save you a headache down the line. This means obtaining and signing your wedding license and getting a legal officiant or minister. These are essential to ensuring your wedding is seen as legal in the eyes of the state — such that you can be legally wed for tax purposes and more.
Remember to live in the moment.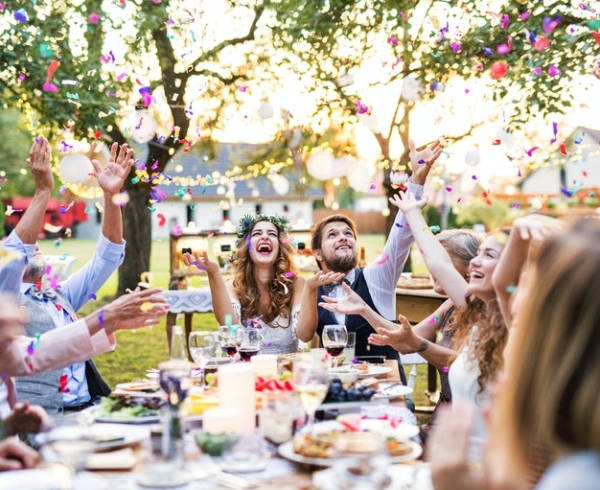 The day of your wedding is sure to be a stressful one, especially if you're holding it as a surprise vent. There will be a lot of corralling of guests, keeping things quiet until the day of, and guaranteeing everything goes to plan when the day finally comes.
Even while stressful, do what you can to live in the moment. It's your wedding day, after all. You should be enjoying it most of all! Whether it's when you're saying your vow, having the men's wedding band placed on your finger, cutting the cake, or having your first dance, you should be savoring these moments as they happen.