Buying a new swimsuit can certainly be challenging, but it's even tougher to find the right one when shopping online.
Online purchases don't allow you to try the outfit on and see how well it fits. This is arguably the most important factor in how much you enjoy wearing a swimsuit, so not having this option complicates things.
With this in mind, you need to know how to buy a great swimsuit online. There are many styles for you to choose from, like the collection from La Blanca Island Goddess, and you should make sure to pick one that you love.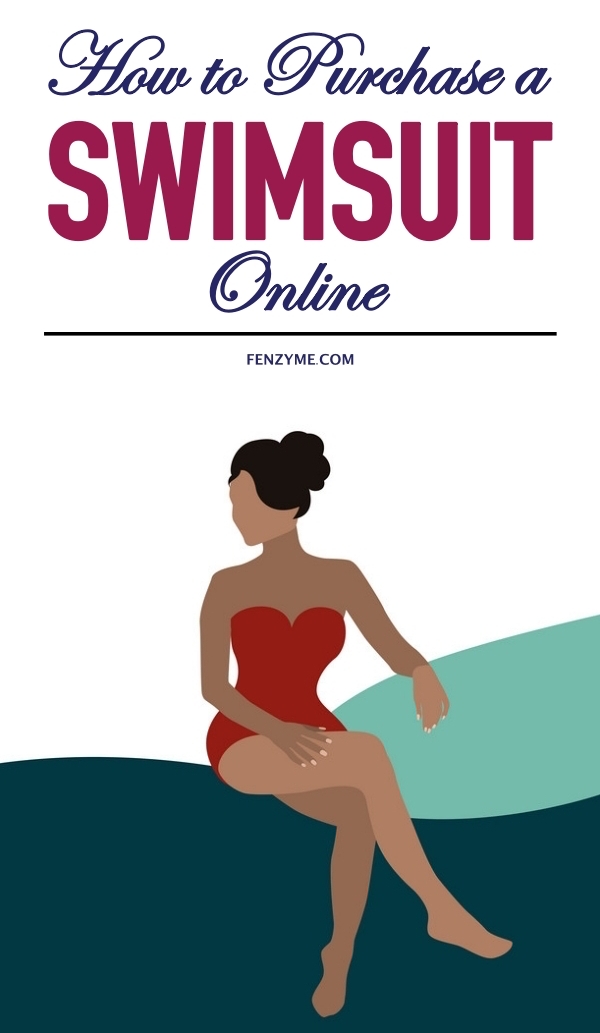 To help you do this, we'll take a look at a few things you should know when purchasing a swimsuit below.
Be Precise With Measurements
To start, you should be thorough about your measurements.
There are two parts to this; taking your measurements and finding swimsuits that match them. The most important areas to measure include your bust, waist, and hips.
These three areas are most relevant because they are where your swimsuit rests on your body. Picking a swimsuit that is too big will result in one that won't stay on you. Alternatively, a swimsuit that is too tight will cause discomfort or won't fit at all.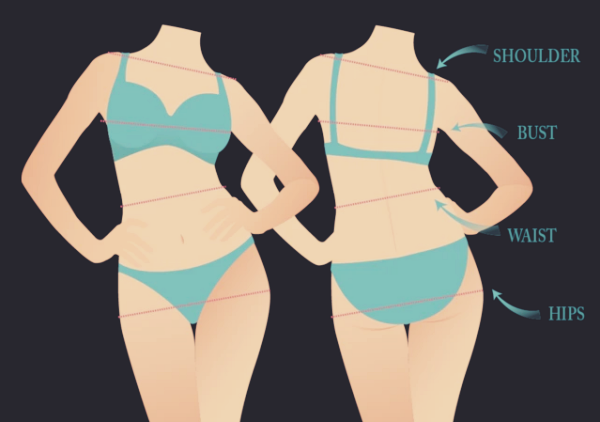 Because of this, you'll need to measure yourself before buying a swimsuit. You can do this with a body measuring tape. This is the style that is made of cloth or other flexible material that allows it to wrap around your body.
Using this, you can get the exact dimensions of your bust, waist, and hips. Measure these figures and write them down so you know what to look for later.
When you're buying a suit, you want to make sure that you buy the right size. Use sizing charts if available to determine which size is correct.
Some swimsuits tend to run rather small, meaning that you might be a larger size than you think. If possible, consider purchasing two different sizes so that you can be certain at least one of them fits.
Match Style With Your Body Type
You should also seek out a style that meshes well with your body type.
Whether you have a slim or curvy figure, you might think that a different swimsuit style looks best on your body. There are dozens of different styles to choose from that extend far beyond just standard one and two pieces.
If you have a larger bust, then you may want a style that accentuates this. Alternatively, if you have wider hips then one that focuses on hugging your waist might be a better choice.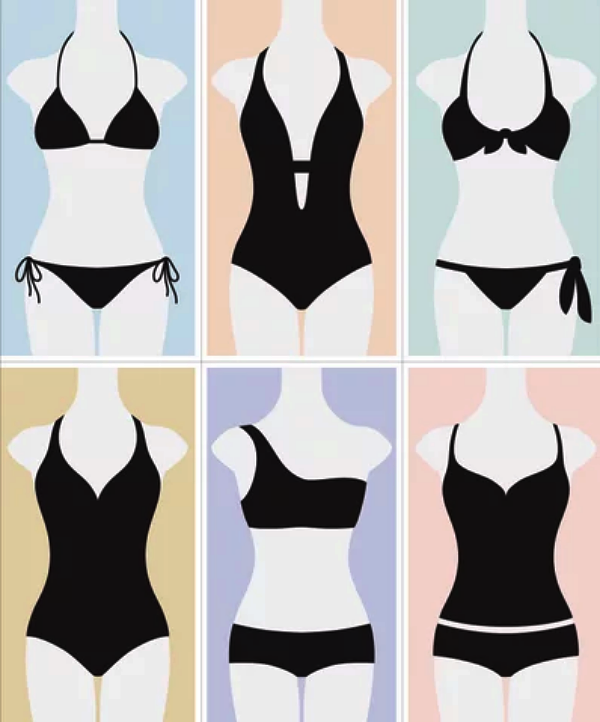 Start with deciding between whether you want one or two pieces, then delve into their unique styles that change how the swimsuit wears on you. There are many choices out there and you shouldn't settle for something basic, although that's also alright if you like it!
Consider Material
Another thing to think about is finding a good swimsuit material.
Swimsuits are made in several different materials and this impacts how they feel on you. Common materials include nylon, spandex, polyester, and cotton.
Generally speaking, a nylon and spandex mix is likely to be your most comfortable and durable option. Polyester and cotton are better for creating cute designs.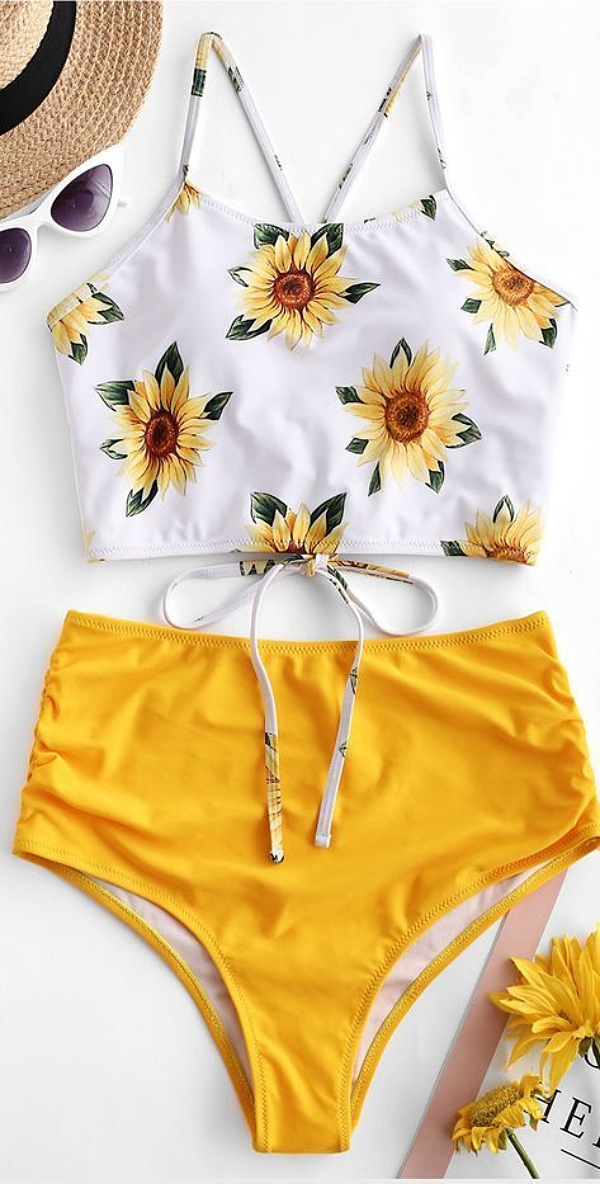 Each material will feel a little differently and you won't know which one you like the most until you try them! Comfort is just as important as style and you don't want to dread wearing your swimsuit regardless of how good it looks.
Understand Return Policies
You also need to take return policies into account.
If you study a store's return policy, you'll understand the requirements of making a return, whether they're accepted in the first place, and how to start one.
You should aim to purchase from stores that do have a return policy because this means you can easily get the right size. Should you purchase two sizes like mentioned above, this gives you the flexibility to return the size that you don't need.
Even if you're perfect about taking your measurements and matching them to a sizing chart, there's still a chance that a swimsuit you buy doesn't fit how you expected. If you've bought from a store without a return policy, then you're out of luck.
Don't make a mistake that you can't reverse by buying an unreturnable swimsuit. This will sour your experience and turn you off to buying one again in the future.
Closing Thoughts
While finding the perfect swimsuit online certainly isn't easy, it is possible and can help you feel and look your best when you hit the beach or pool.
To ensure that you make the right choice, there are a few tips you should keep in mind. This includes being precise about measurements, picking a style that suits your body type, finding a material that you love, and purchasing from a store with a good return policy.
Using this advice will help you find a swimsuit that you love! Everyone deserves to look amazing in a bikini or two-piece and you can buy one online with some research and effort!