It is an old tradition that all the bridesmaids of the bride used to wear the same dresses on the wedding day. But, the trend has changed completely. Now no more you will see all the ladies accompanying the bride i.e. bridesmaids wearing same types of dresses with exact color and same design. The trend of mismatched Bridesmaid Dresses is much prevalent now-a-days.
Moreover, it is quite beneficial too. Every girl has a different body structure. Different styles suit different girls. Therefore, there should not be any compulsion for them to wear same dresses on the wedding day of their closest friend or their sister. They should have all the freedom to make a choice from the vast variety and designs. It is also true that different dresses of bridesmaid can equally steal the party and attract each one attending the wedding. But to make this happen, it is necessary to keep in mind the following points as they will serve as the stimulator to enhance the looks and styles of bridesmaids. And if you want to suggest some stunning dresses to the bride then, you can look at some set of amazing wedding dresses to make the day colorful.
Mismatched Bridesmaid Dresses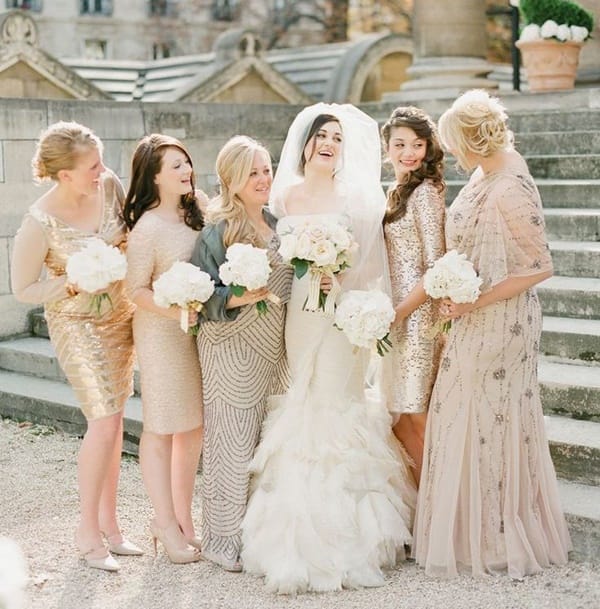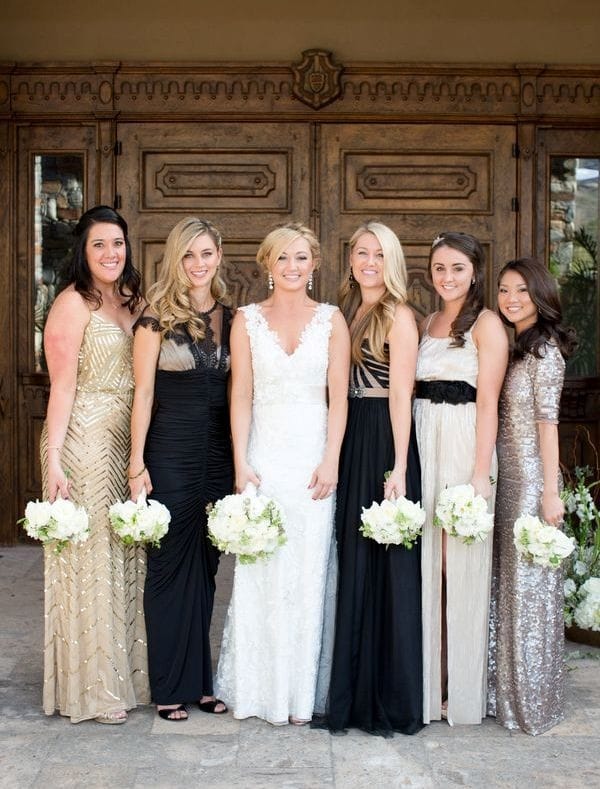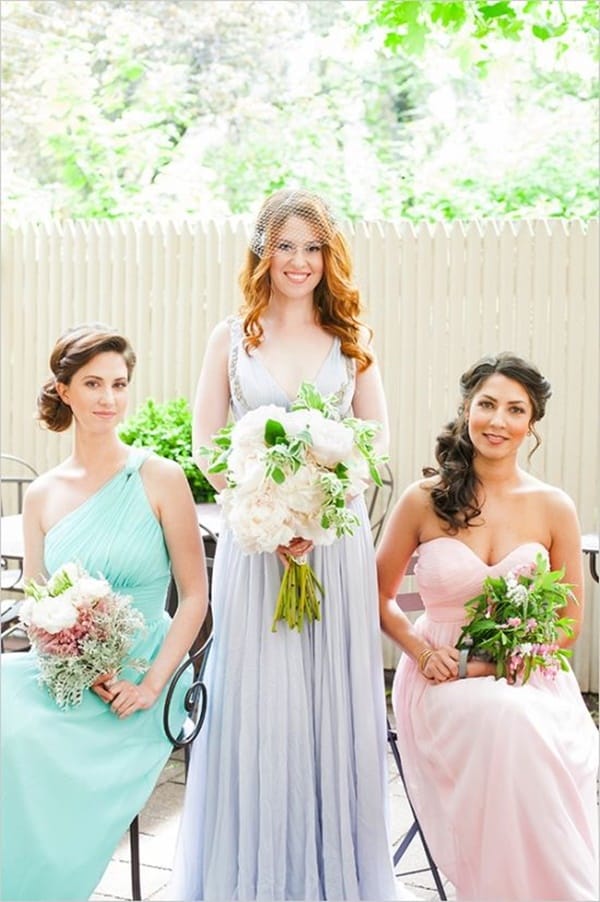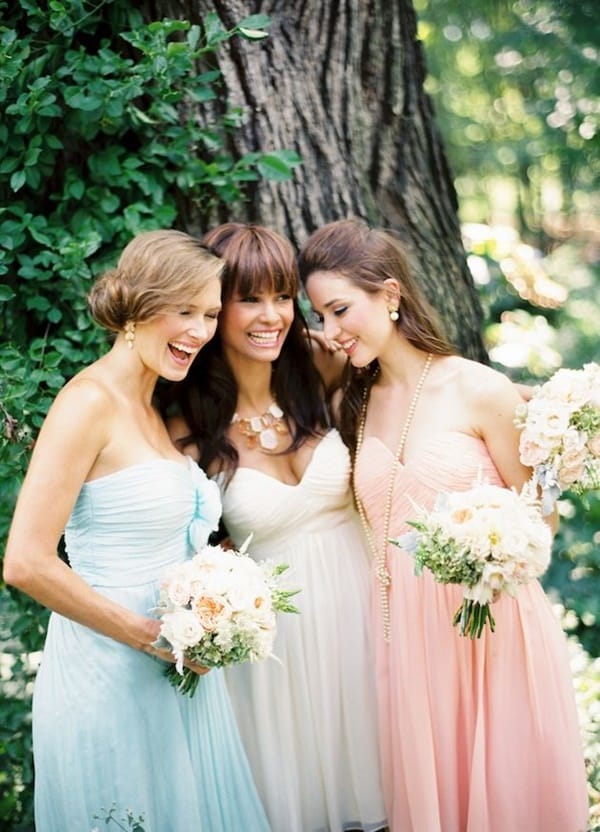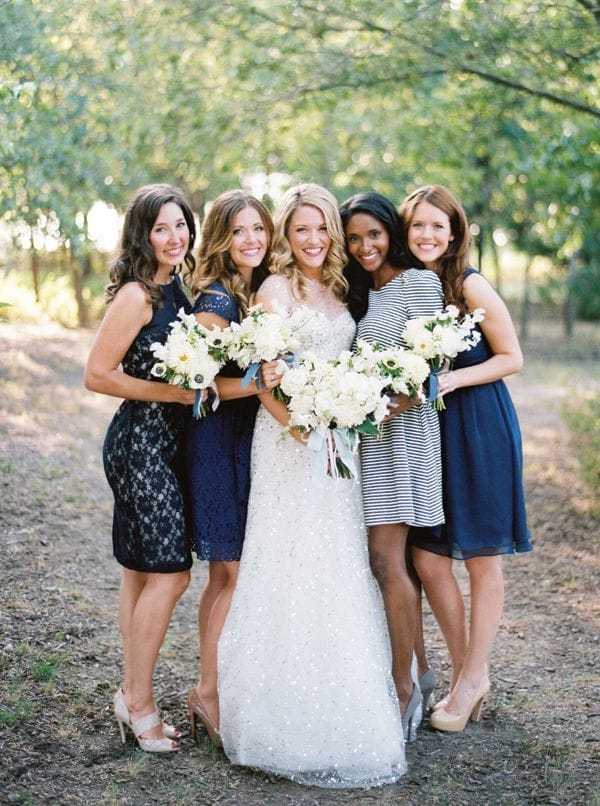 Different colored dresses
It is true that a particular color suit us according to the complexion. If someone is having a fairer complexion, then she can go for bright colors but the same case is not with dark complexion people.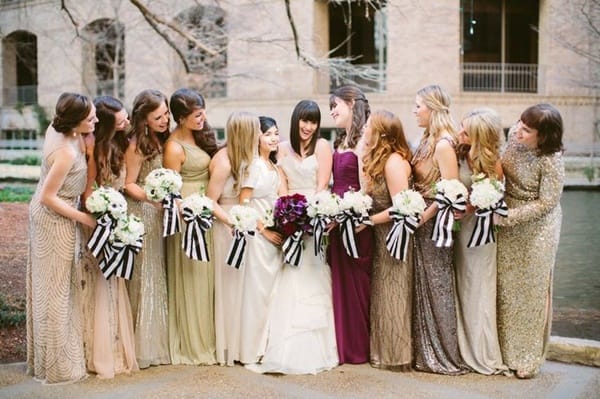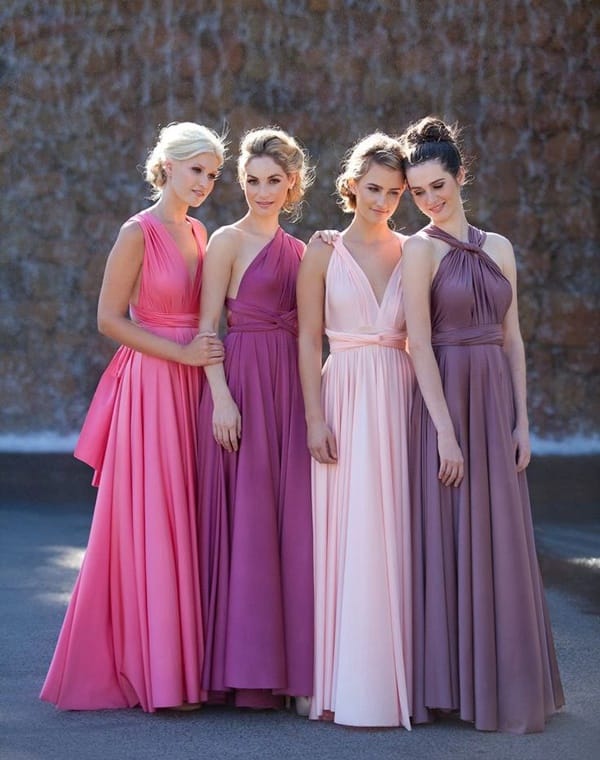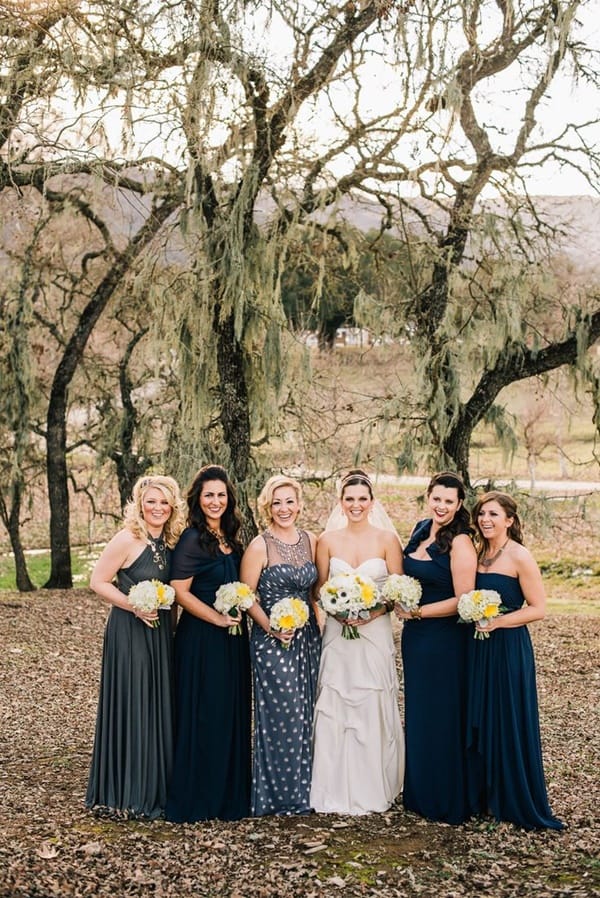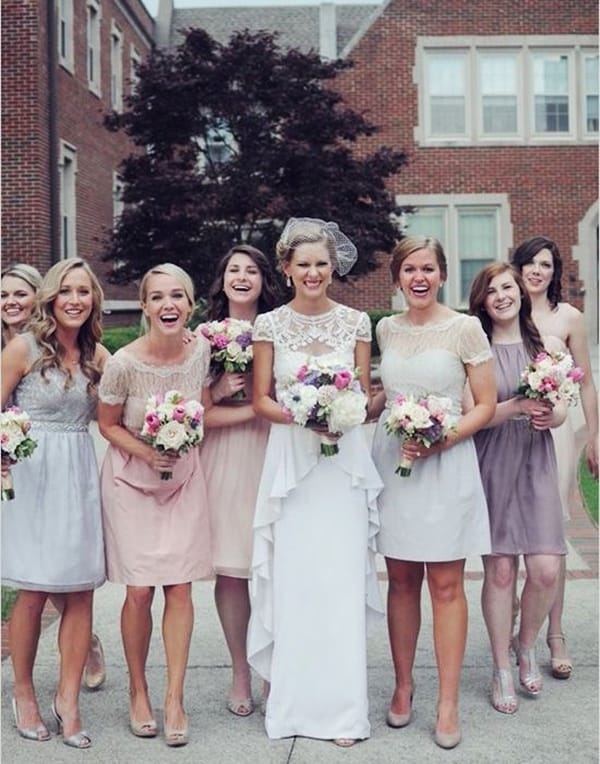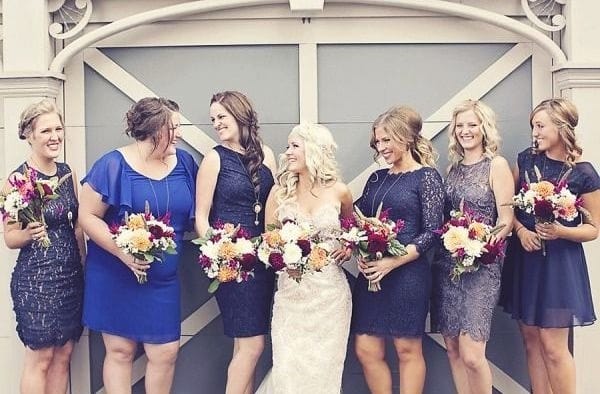 If your bridesmaids are planning to wear different colors which suit them according to their complexion, you may allow them to do so but make sure that you confirm this thing that all the colors they are wearing are somewhere complimentary to each other. They even can be different tones or shades of a same color but they should be connected with each other then they will get the desired attention in the party.
Dresses should be of same length
It is true that deciding the length of a dress is also the personal decision of every girl. Some may prefer wearing full length gowns and frocks while other love wearing mid-sized and knee-length clothes.
If you're planning to wear short bridesmaid dresses then, you should match it up with the bride by suggesting her to wear sexy short wedding dress. And you can narrow down the searches by checking the latest list of sexy short wedding dresses for the beautiful bride.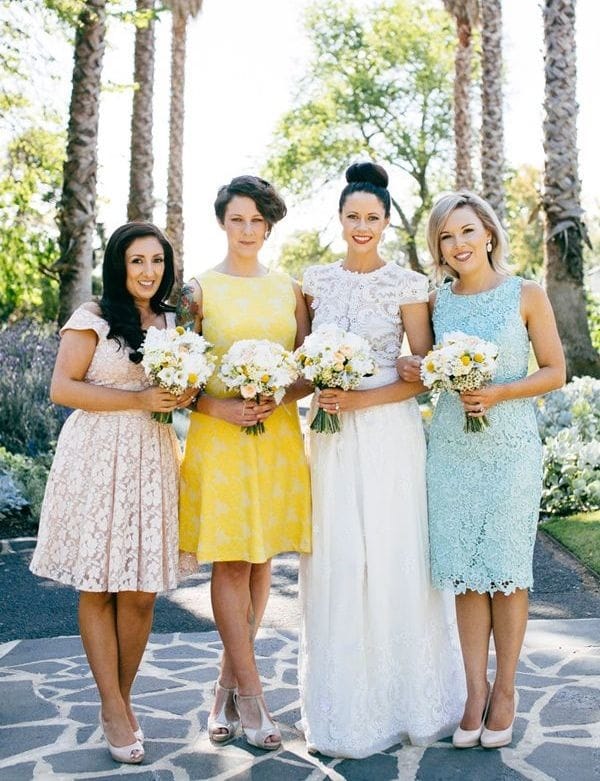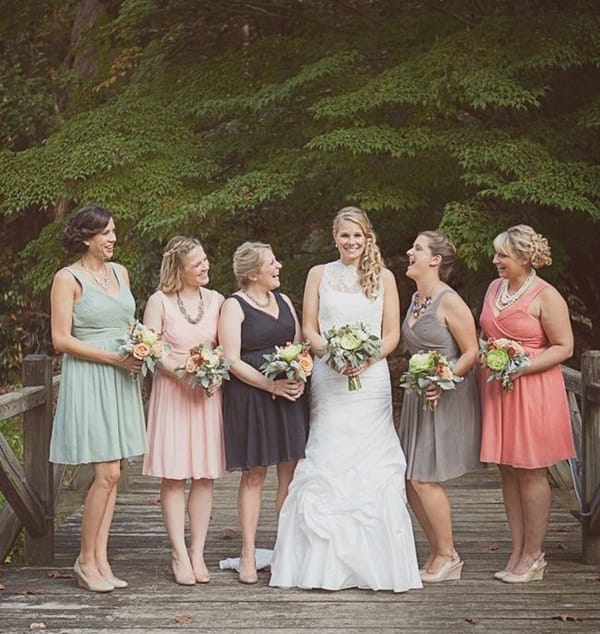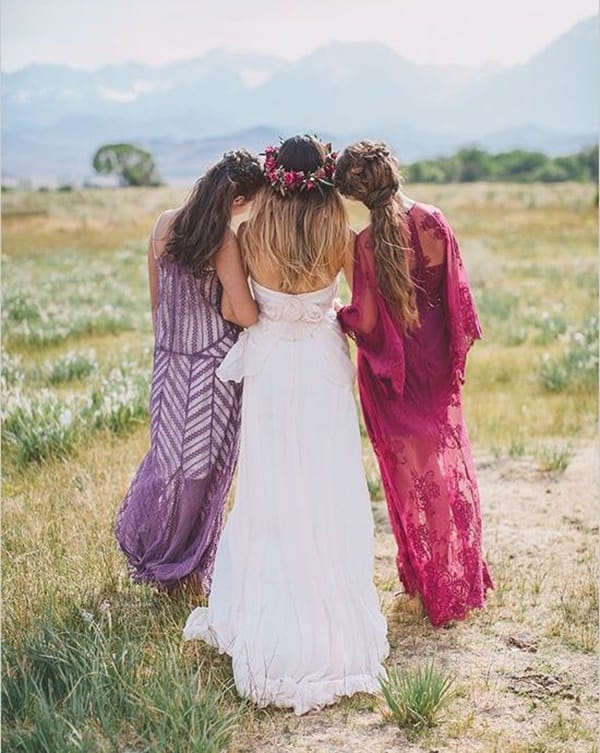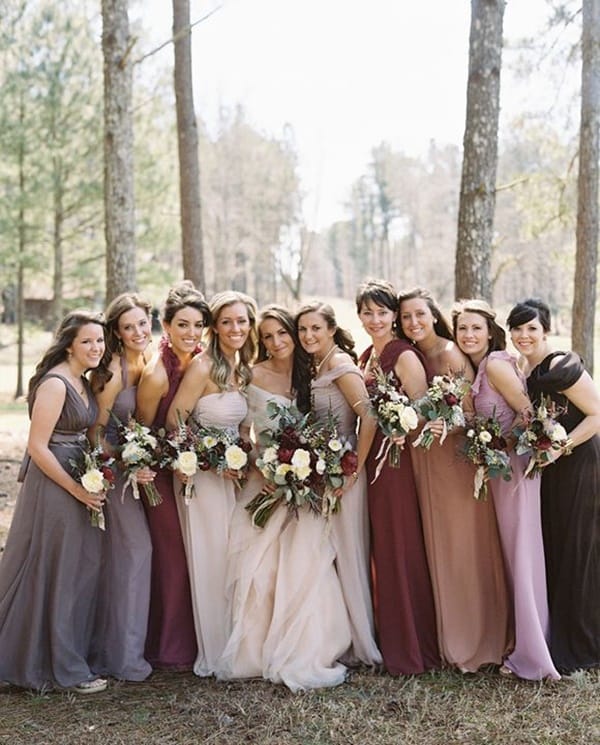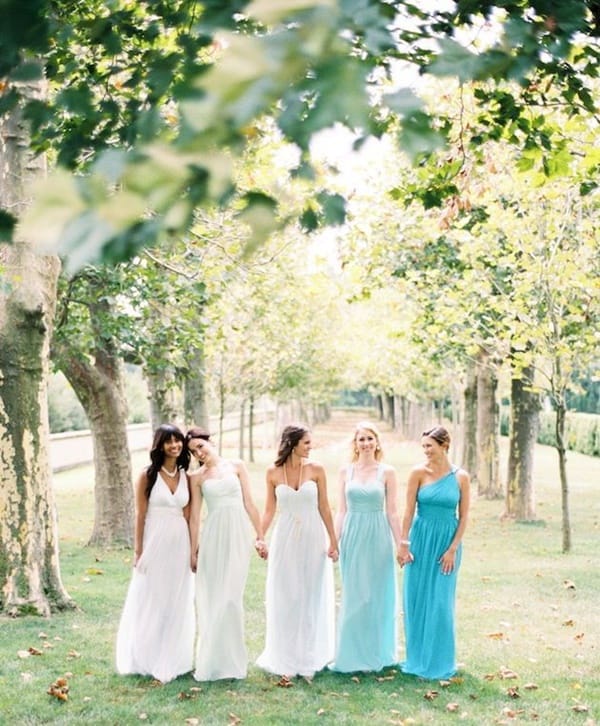 Although we are supporting mismatched bridesmaid dresses but still in order to maintain some uniformity and similarity between them, same length dresses should be worn.
When there is complete chaos and mixture of dresses with different lengths, it becomes very difficult to get a cohesive look without which the bridesmaids will look absolute weird.
Bridesmaids should not try too many styles
we are not keeping fixed pattern and styles or designs for the pretty girls to wear but still we can't allow them selecting totally different styles. Like the length is important for uniformity, similarly same necklines or necklace designs, the type of cloth used in making dresses of all of them, for instance, a single cloth material whether cotton, chiffon or lace should be used for making the dresses. And you should also match your hairstyle with the dress to choose to wear then, it's quite better idea to check out some long and short wedding hair updos.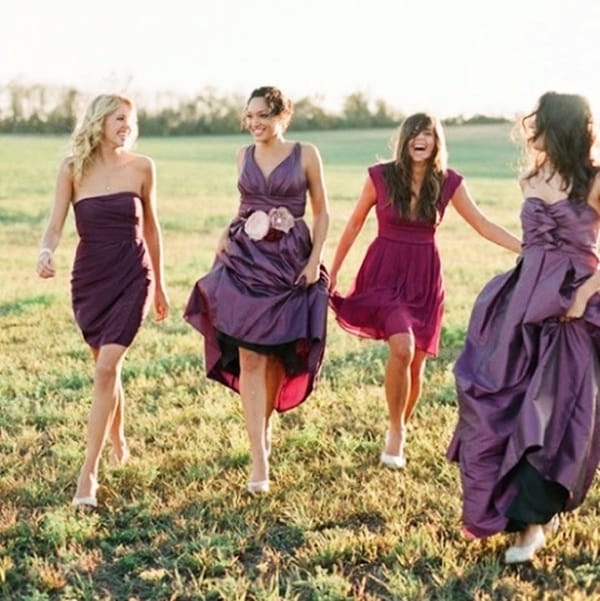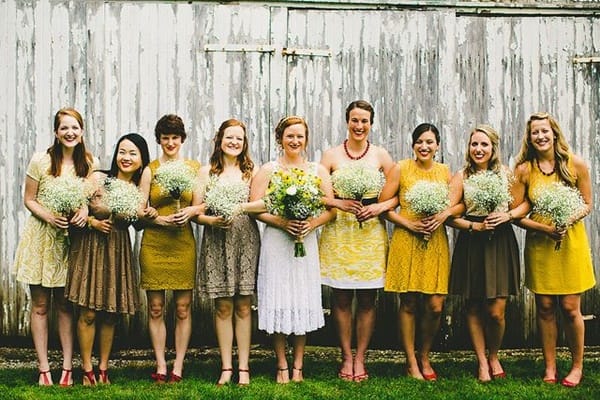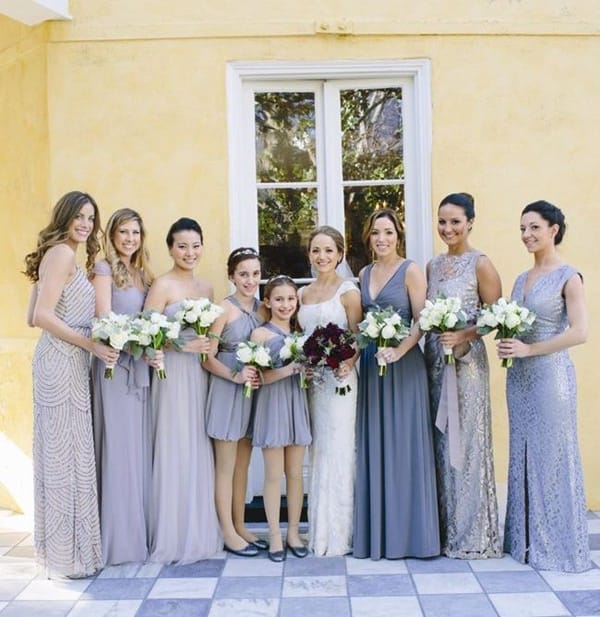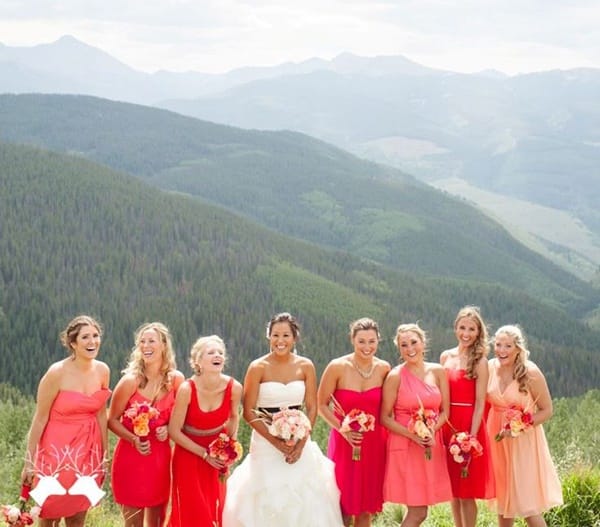 Moreover, one style should be completely similar and unique for all bridesmaids which make them stand out among the crowd.
Take all the decisions at one place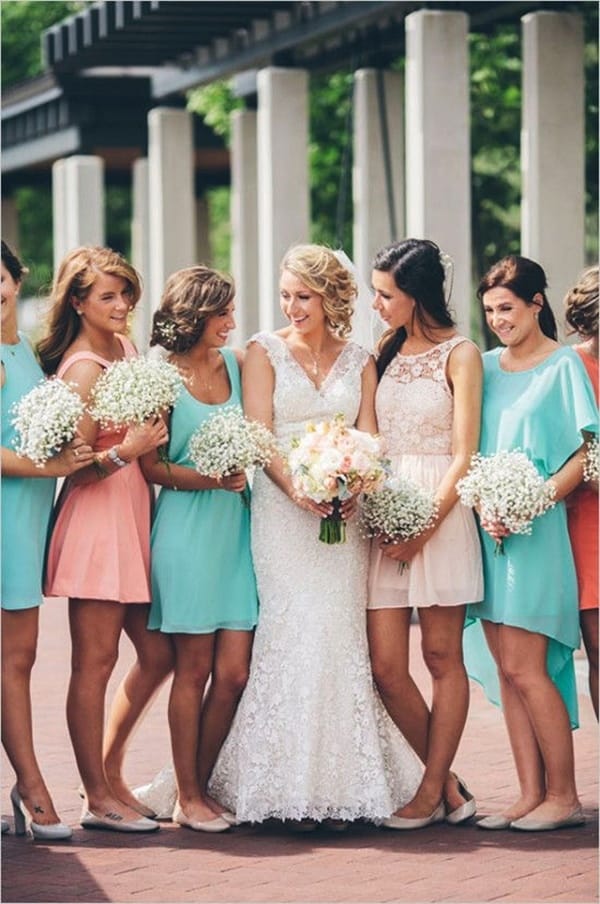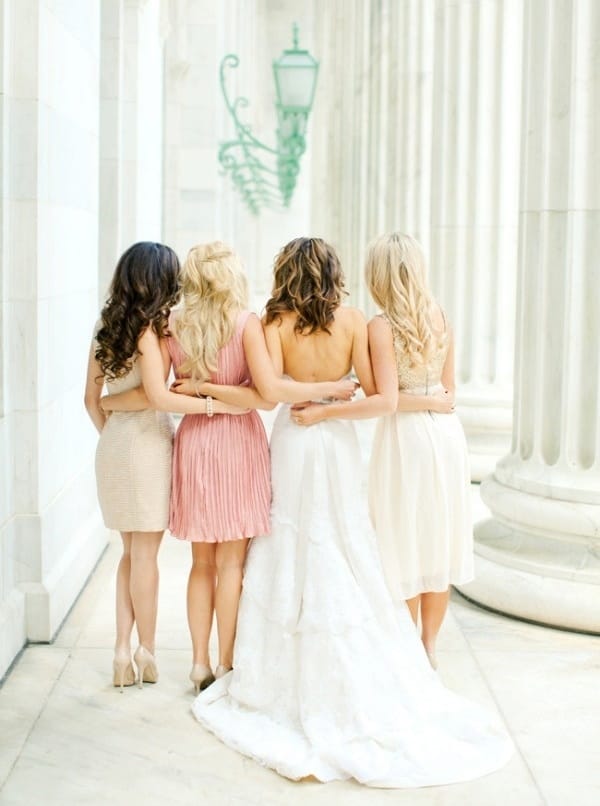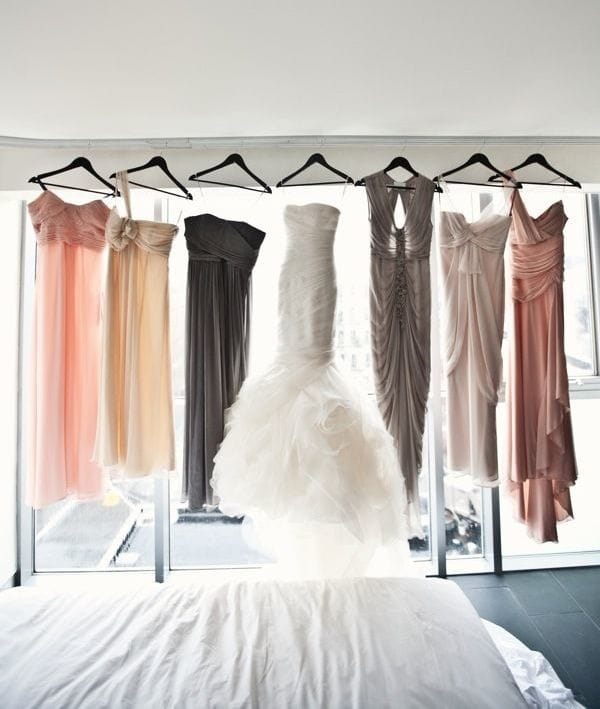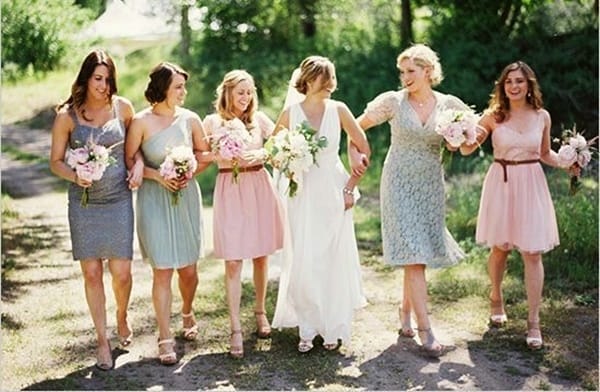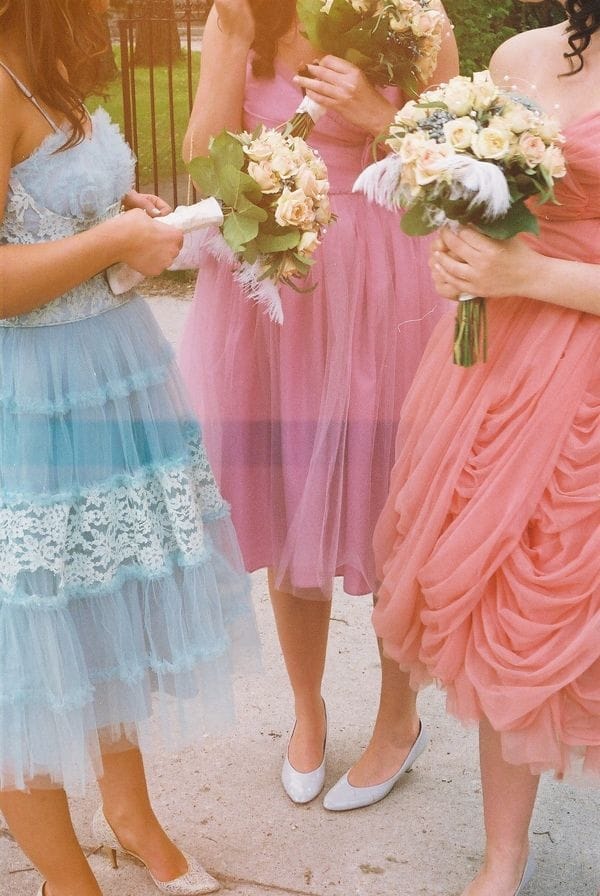 It is good that you are giving all the desired freedom to your bridesmaid to select and wear dresses of their choice. There is no restriction imposed on them to wear the same style irrespective of the fact that they like it or not. After all, every girl wants to look best in what she wears on the final day. But you need to assure this that all the decisions and finalizing of the dresses, accessories is done at a single place to avoid any discrepancies.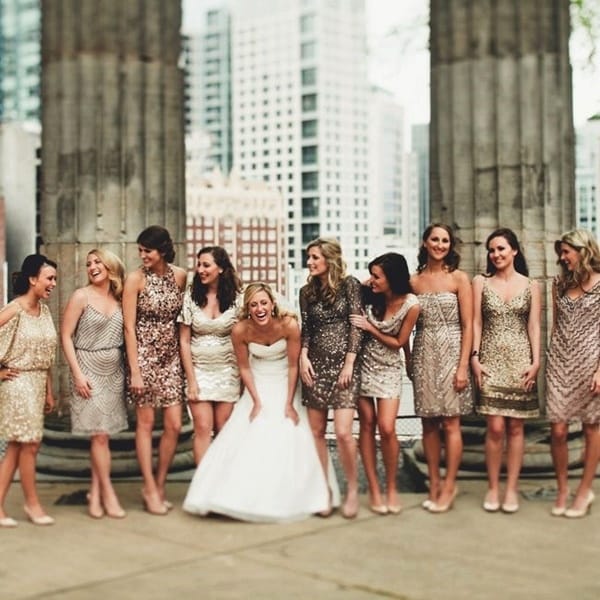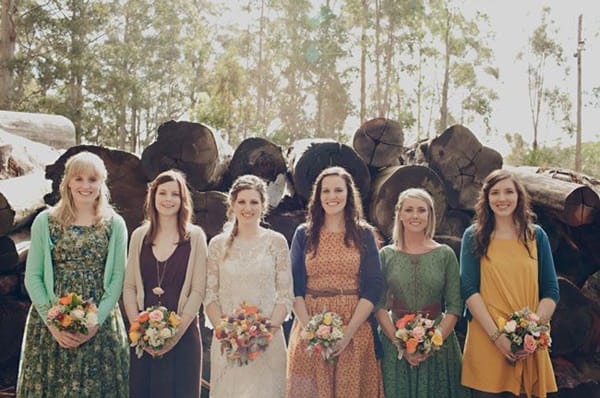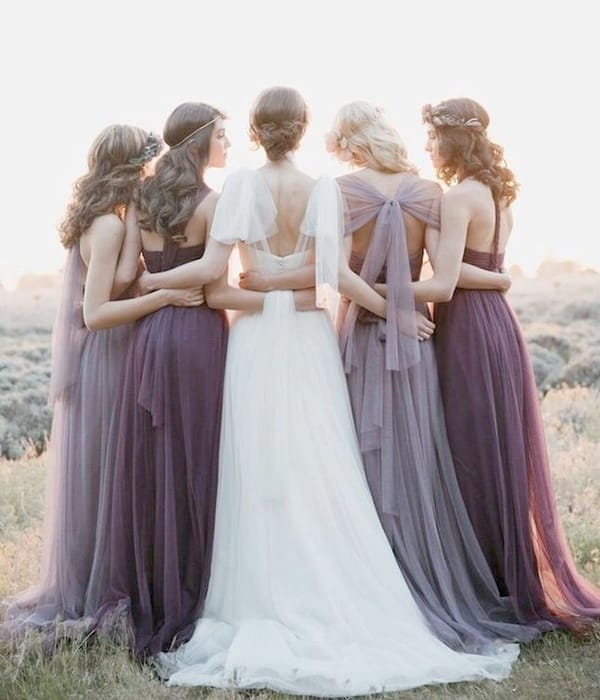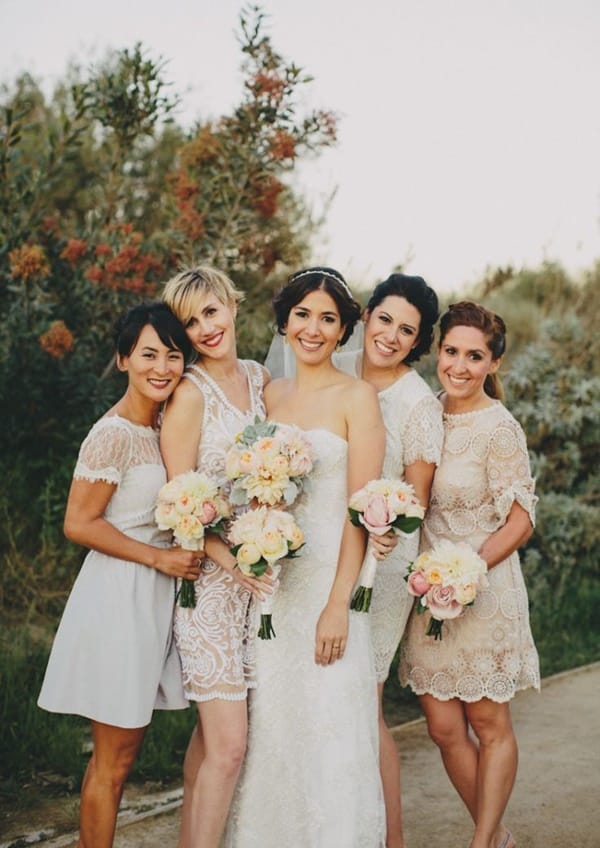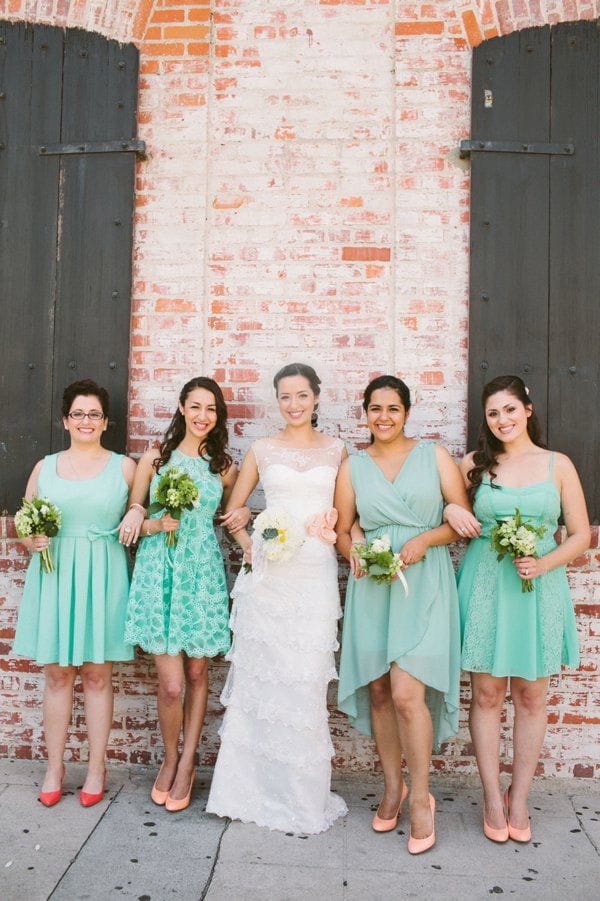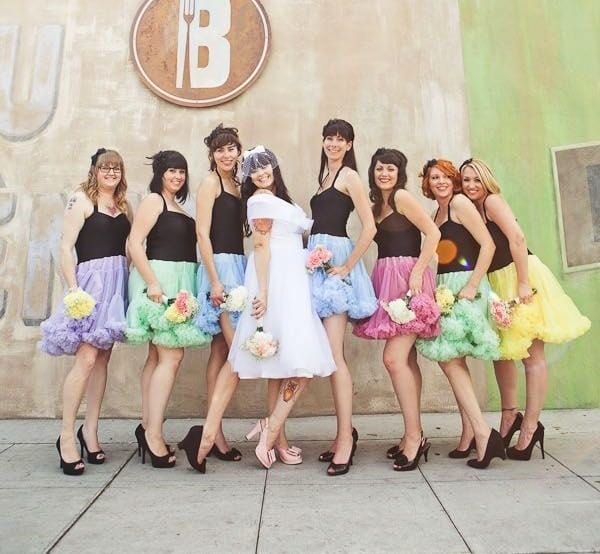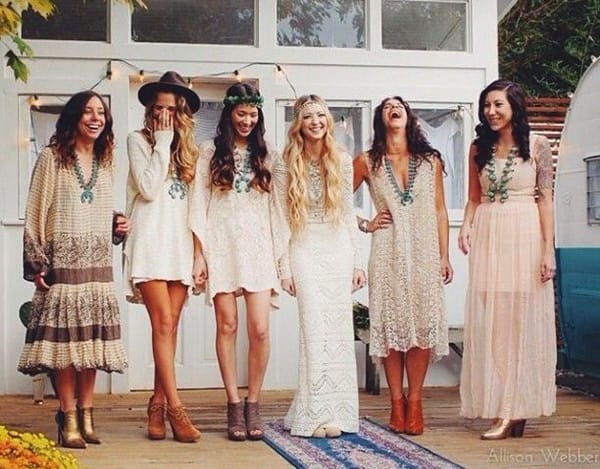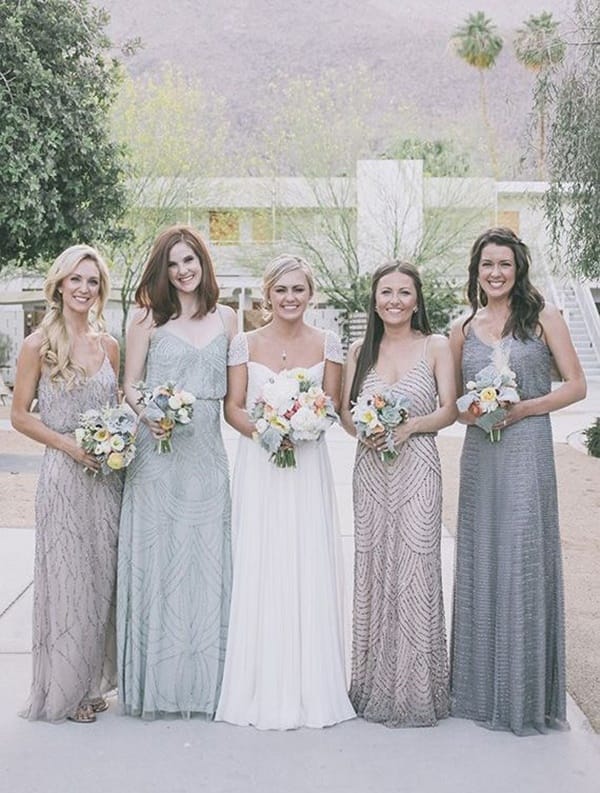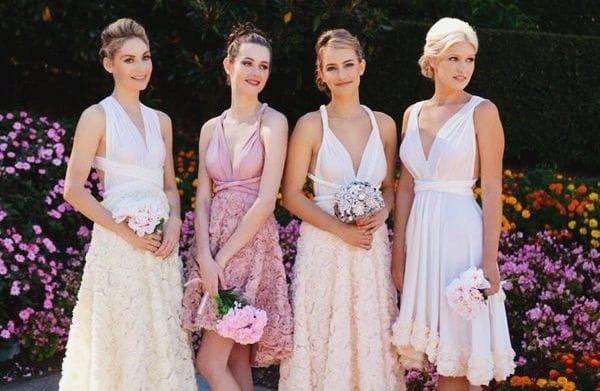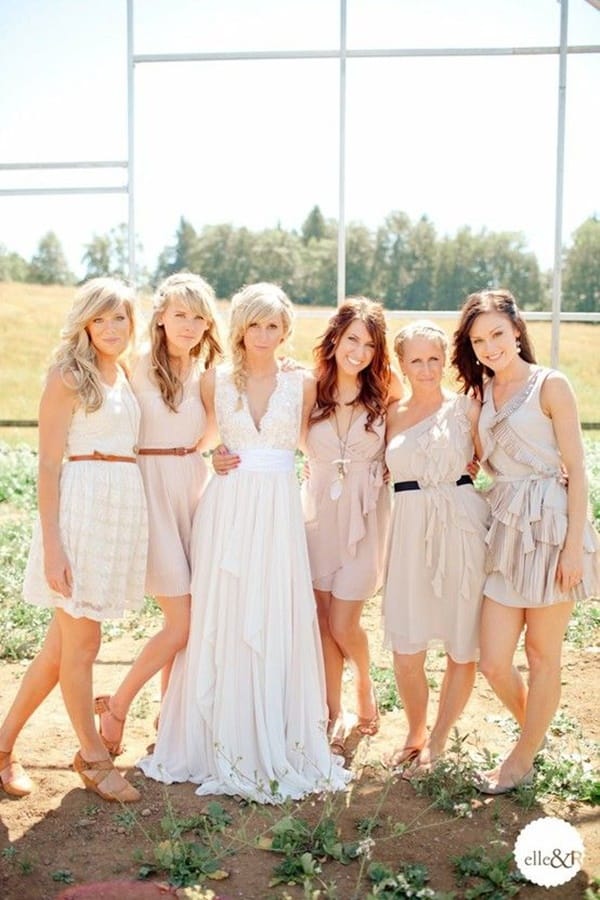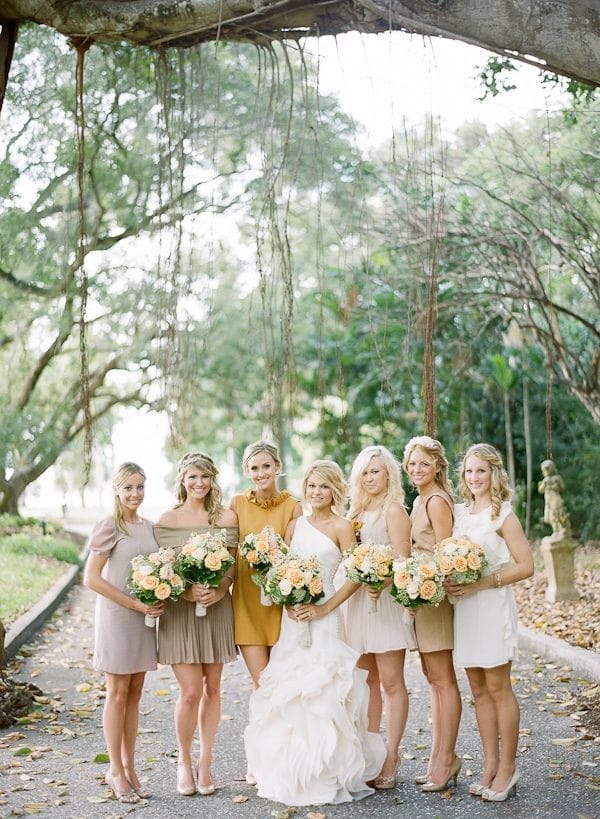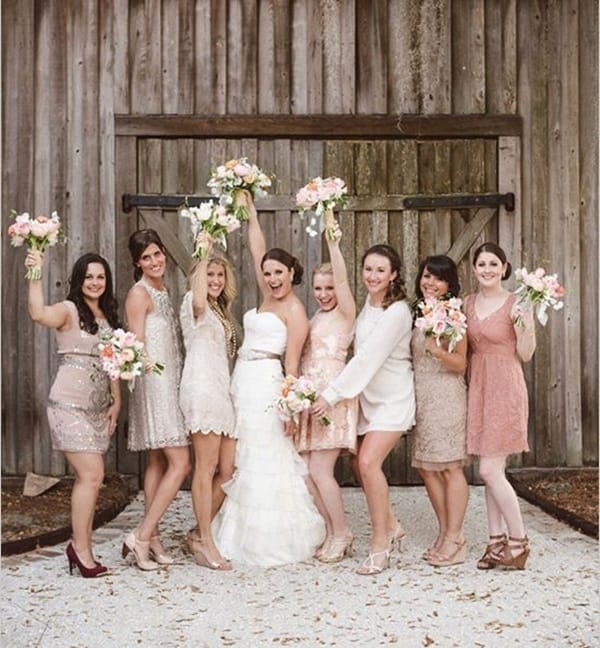 If you will follow these above guidelines then surely the idea of Mismatched Bridesmaids dresses will look fabulous on your wedding day and it will be a major show stealer.