Message carved candles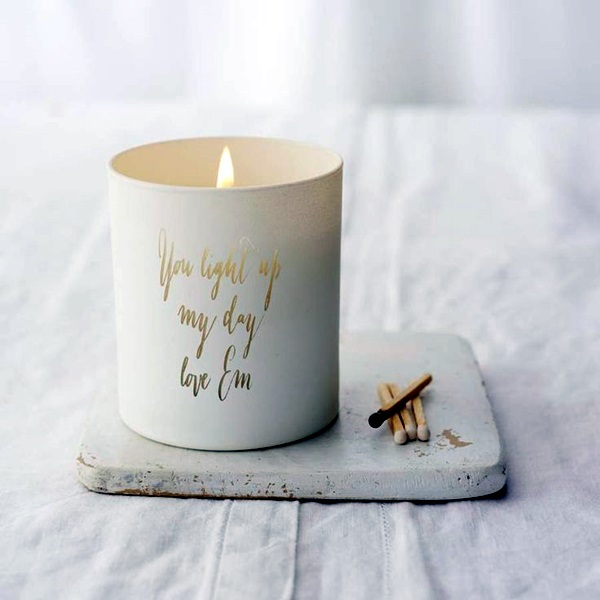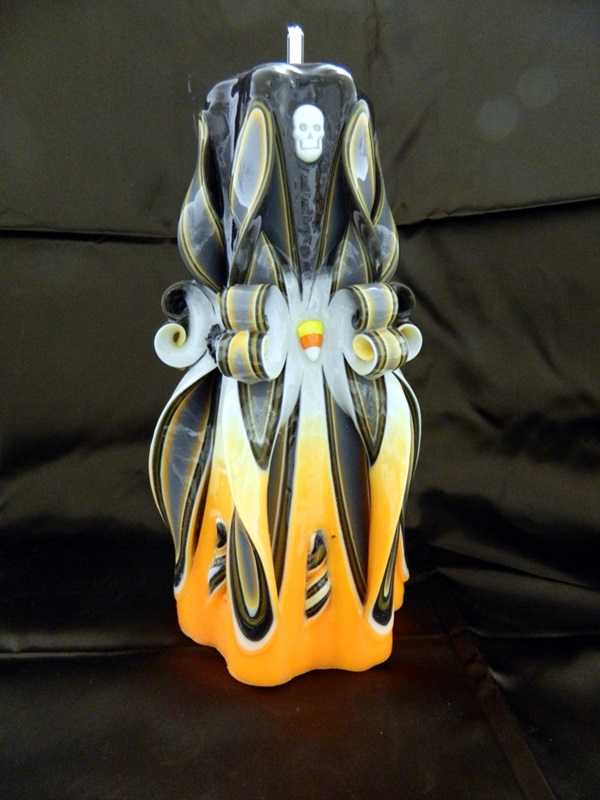 Take a clear white wax candle and carve a message or initials on the surface with a pointed object. You can use a glittering gold or silver paint to highlight the message. Place the candle over a stylish platform and gift him an antique item.
Valentine day bottles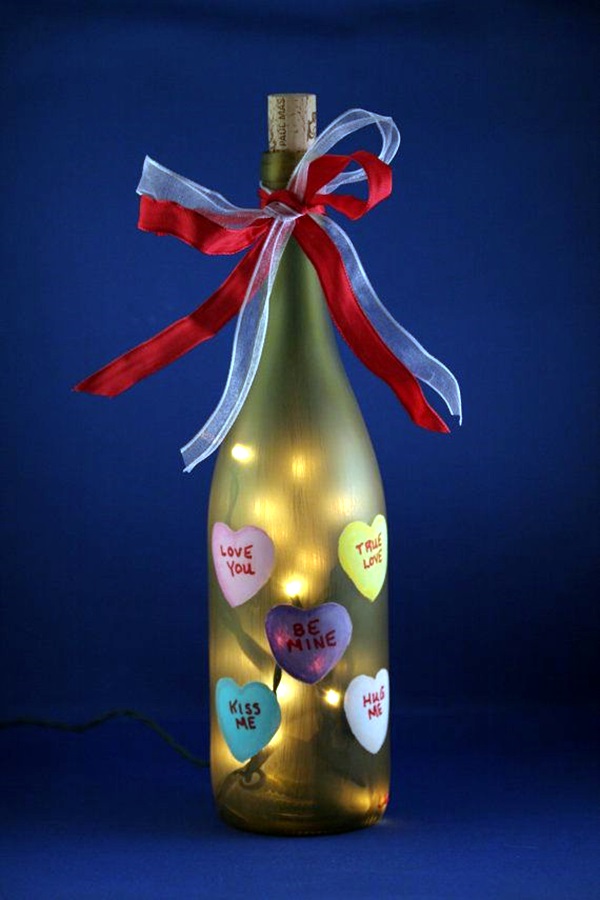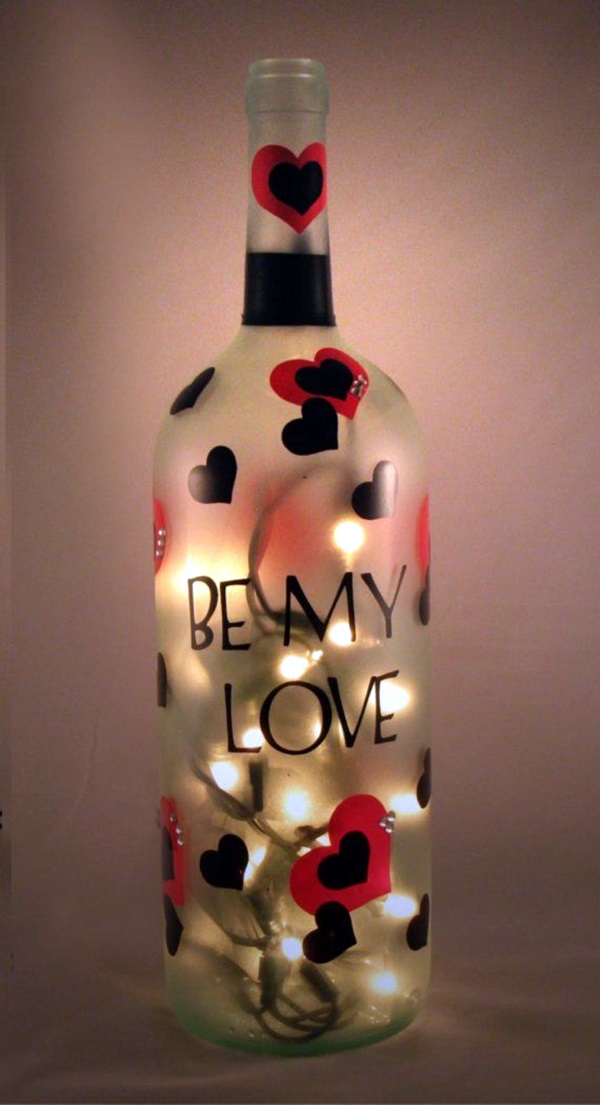 Want to gift something that can be decorated on the table when you two have a dinner together over candle light? Make him a pair of personalized bottle set. Decorate the surface of the bottles with paint or glitter and inscribe the letters L O V E one by one on them to give a personal touch to your dinner dates.
Pop up photo box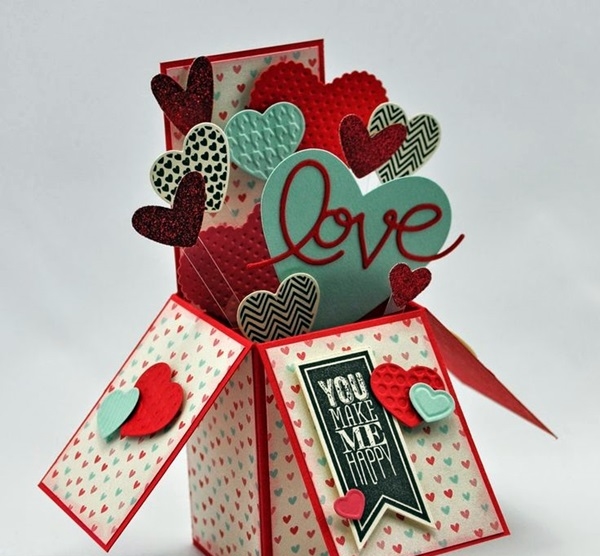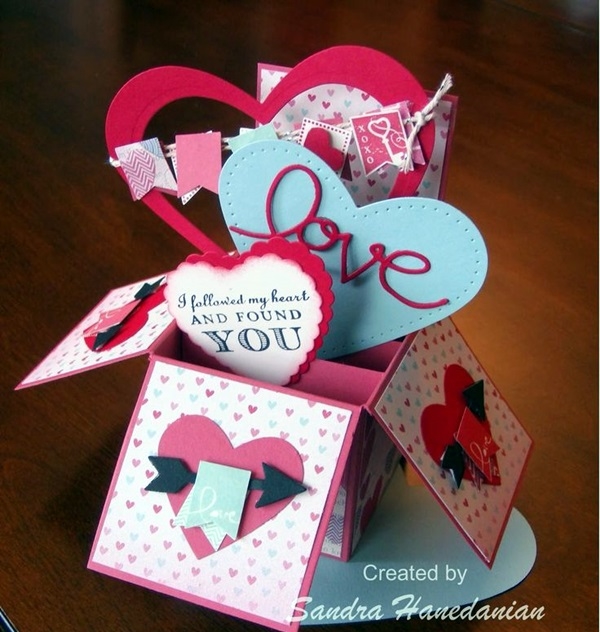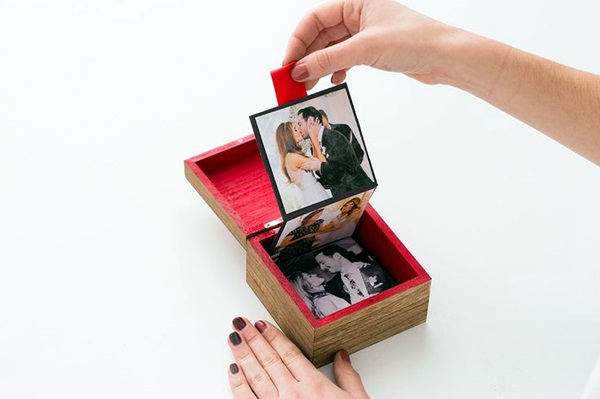 Nothing makes a better gift than a collection of some special photographs of the two of you. The design and shape of the photo frame can be your choice completely. Select pictures of your special moments and decorate them in these frames to make your day memorable.
Heart shape bulb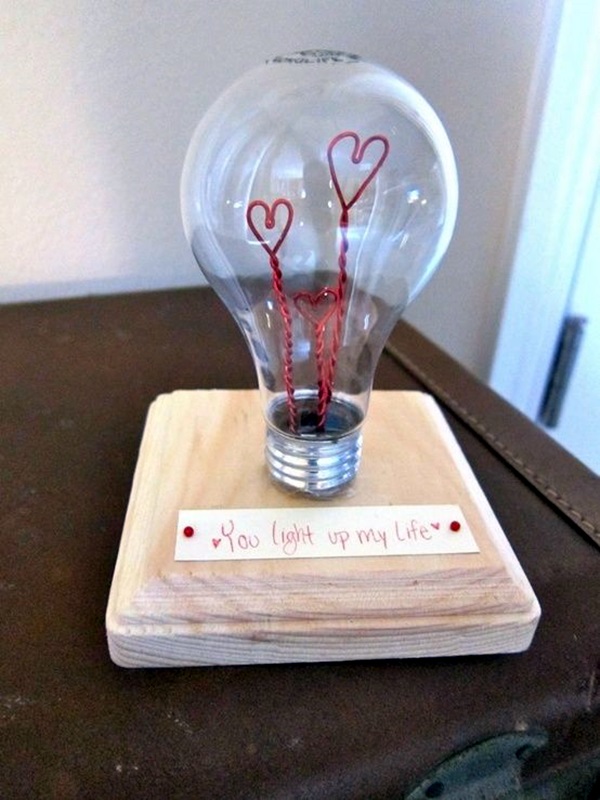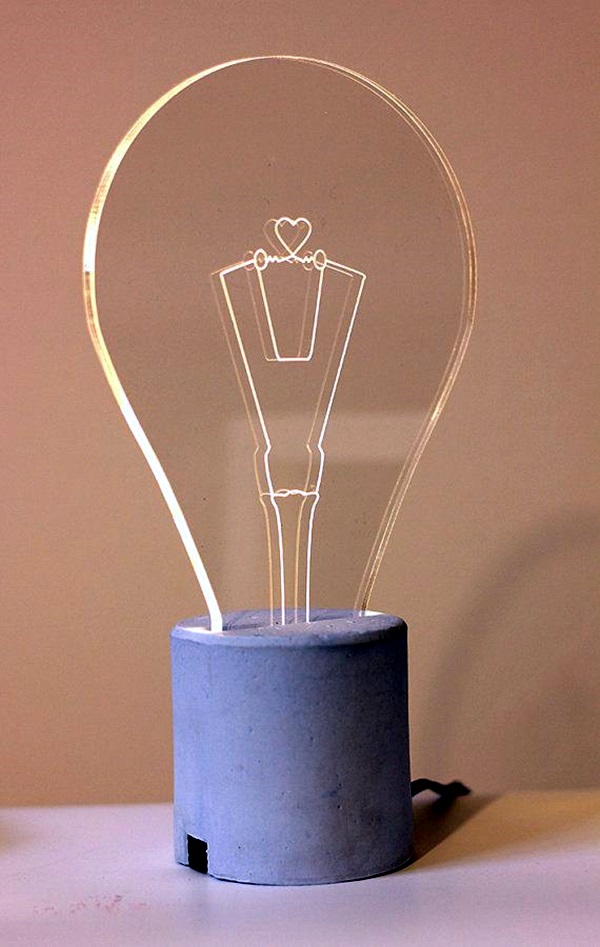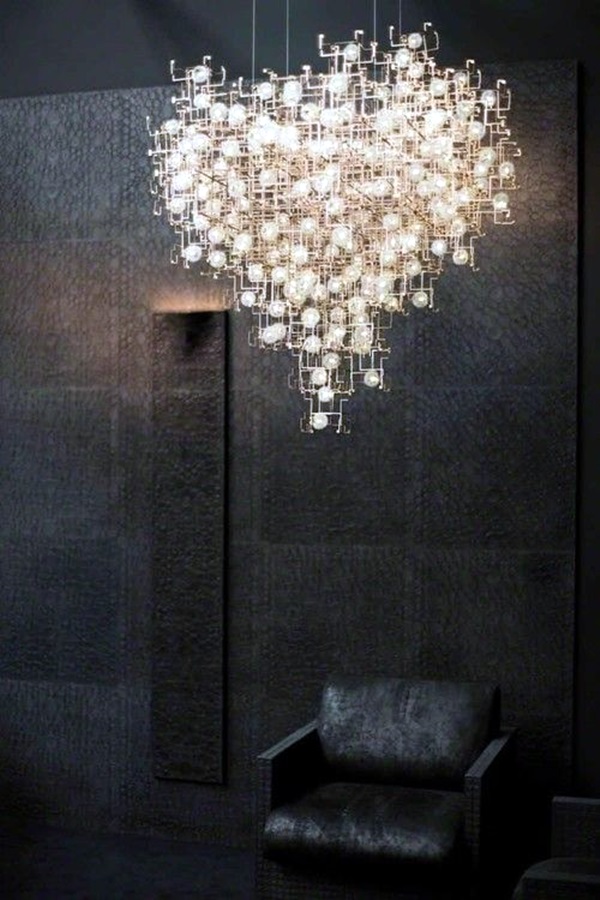 Add a twist to your everyday fun with this customized light bulb idea. Instead of the electrodes inside the bulb, replace them with red colored heart shape imitations that will remind him of your love every second of the day.
Memory candle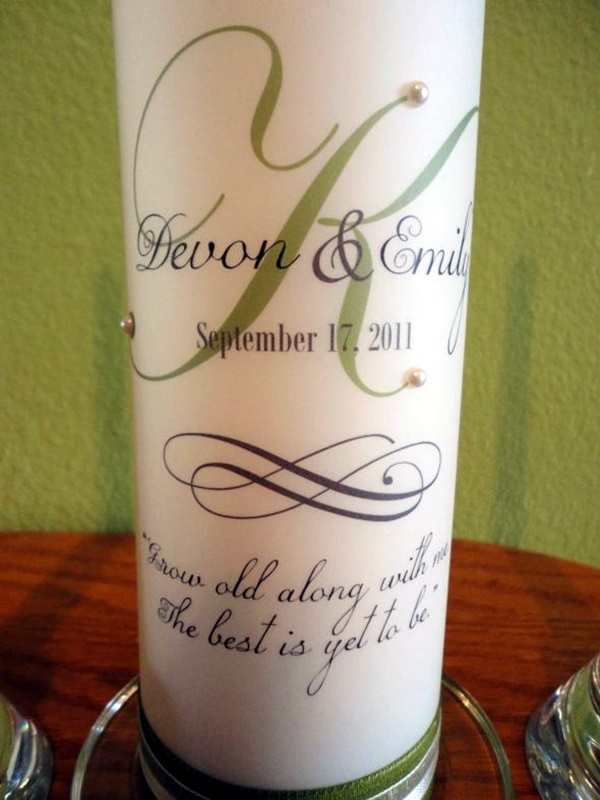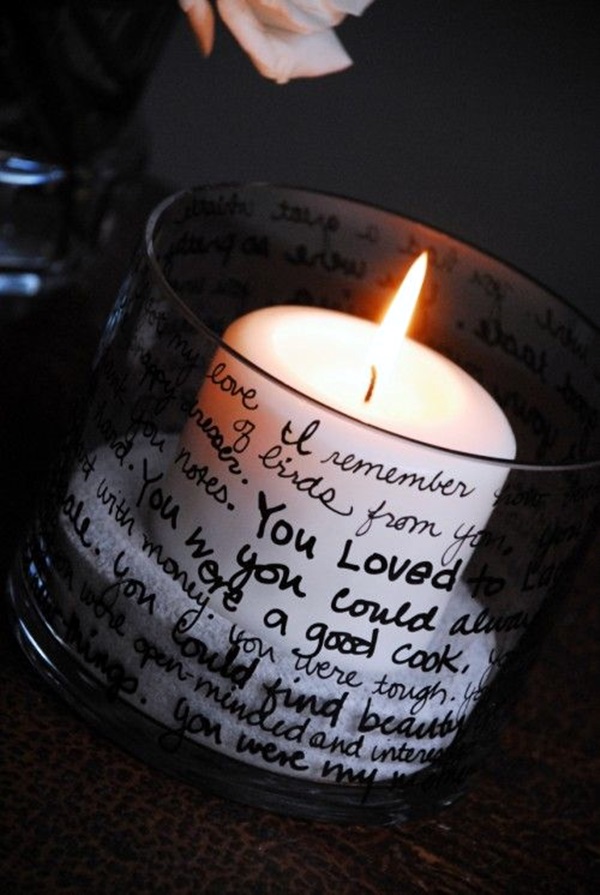 If you have a unique photograph of the two of you together, perhaps you can use a photo roll to arrange the photograph on a clear paper and place it inside a transparent bottle. You can use this bottle as a candle holder later to lighten your special moments.