Ahh Valentine's Day! It's that time of the year when we girls are pampered with lots of love, gifts, chocolates, flowers and special day plan out from our beloved. Everything seems not only enticing but equally essential. If you're in love, the complete week of Valentine's Day is of immense importance to you as you love to do hundreds of things for your partner.

Isn't it, Friends! When it comes to celebrating the day of love, it's time to bring some extra touch, beauty, grace and glamour to your nails. If you're looking for roses, hearts, teddies, glitter or jewels valentines week nail designs to jazz up your overall look this Valentine Day, we have compiled a list of nails full of Valentine inspiration. We bet all these Valentines Week Nails Designs look glamorous and outstanding the moment you put them on.  So, which one is your favorite? Try the aforesaid Winter nails art and colors and let the trendy designs do all the talking. So, wear them with full confidence and SURPRISE YOUR LOVEMATE!
Valentines Week Nails Designs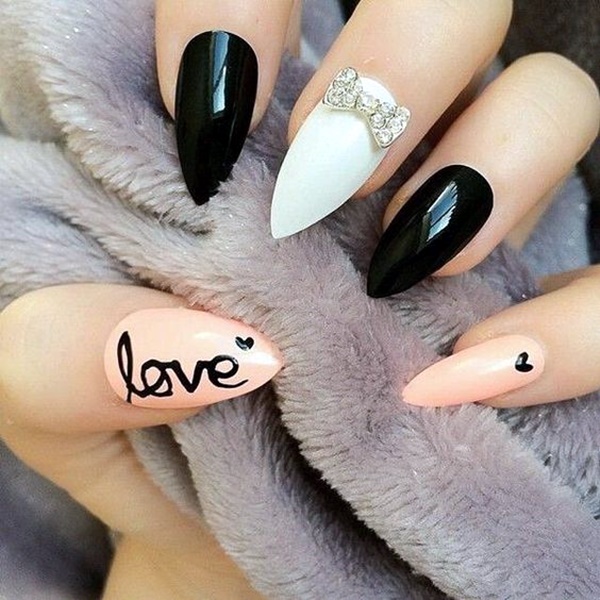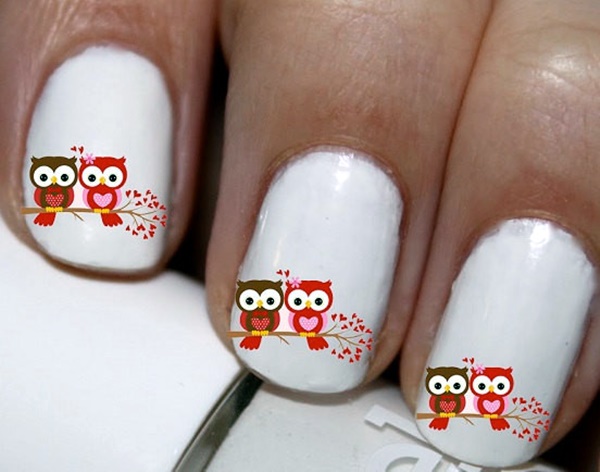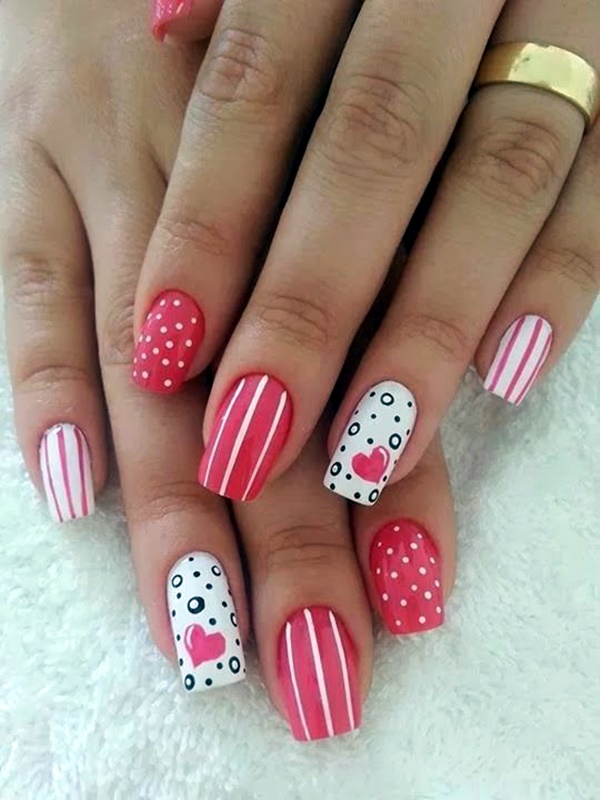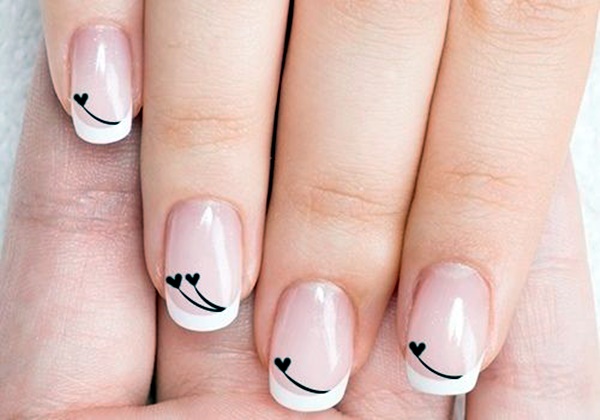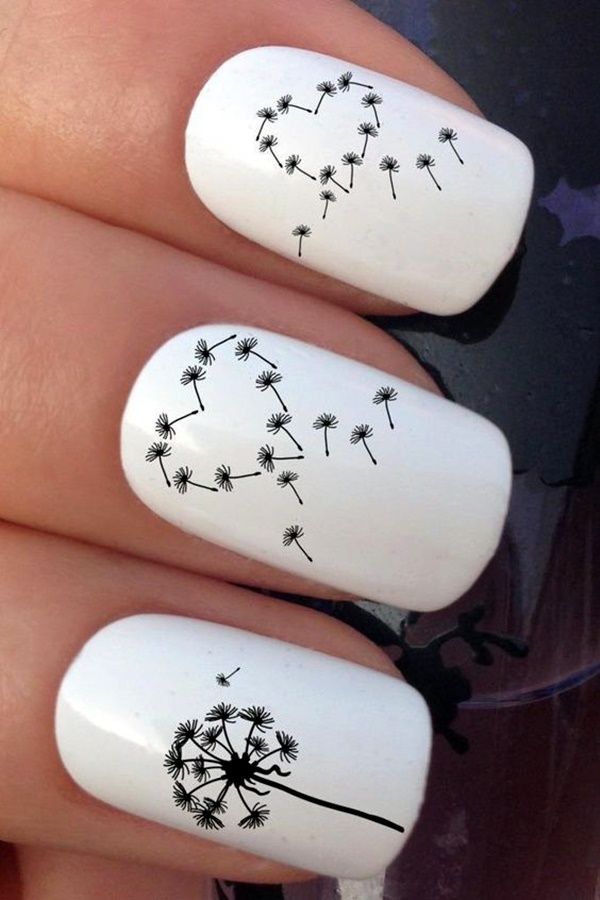 Here are some of the most remarkable ones!
Happy Rose Day Nail Designs! – 7 February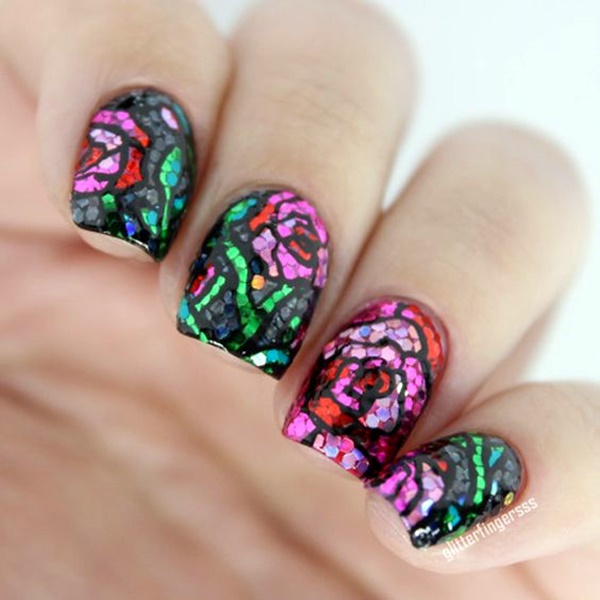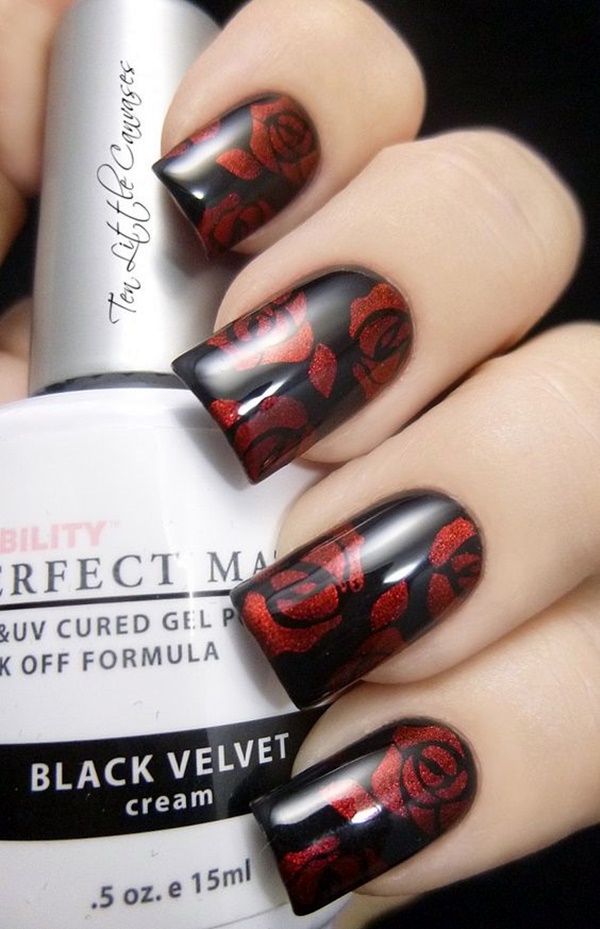 Want to give spectacular look to your nails with rose nail designs? Why don't you opt for artistic rose nail design? You need to draw pink roses on blue background to create a wonderful effect and to express your cool nature. Even, the yellow rose nail design is also a good choice for college going girls. To achieve this cute and neat look, paint red roses on a yellow background.
Happy Propose Day Nail Designs! – 8 February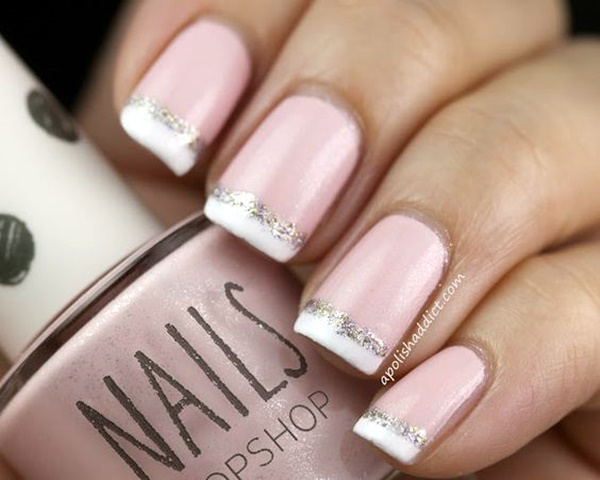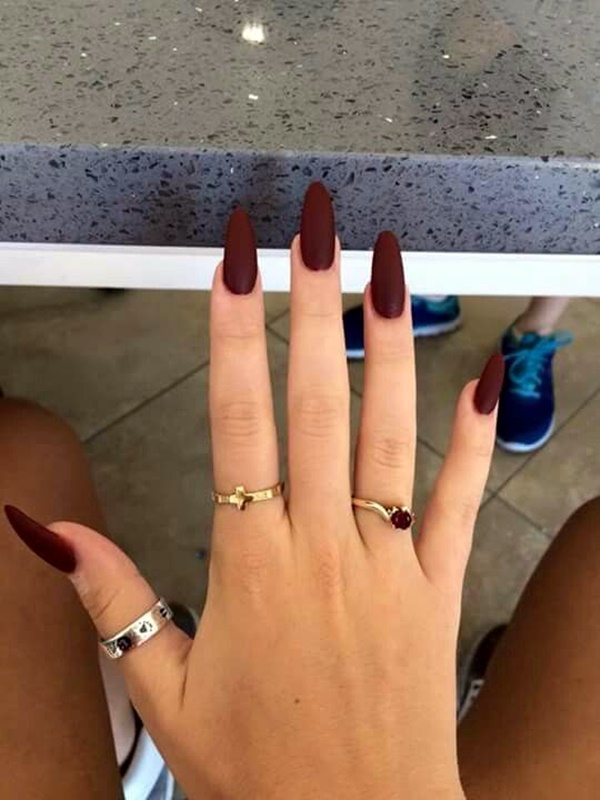 Have you ever thought of proposing your beloved with a unique nail design? This time, it's possible! You can get 'love is in the year' quote depicted on your nails. Keep the base light and use pink color for writing. Others will appreciate the way you designed your nails. Getting lovey-dovey cats painted on your nails is another fabulous idea. The tips painted in pink color give a little hint of romance, while cats really bring home the love.
Happy Chocolate Day Nail Designs! – 9 February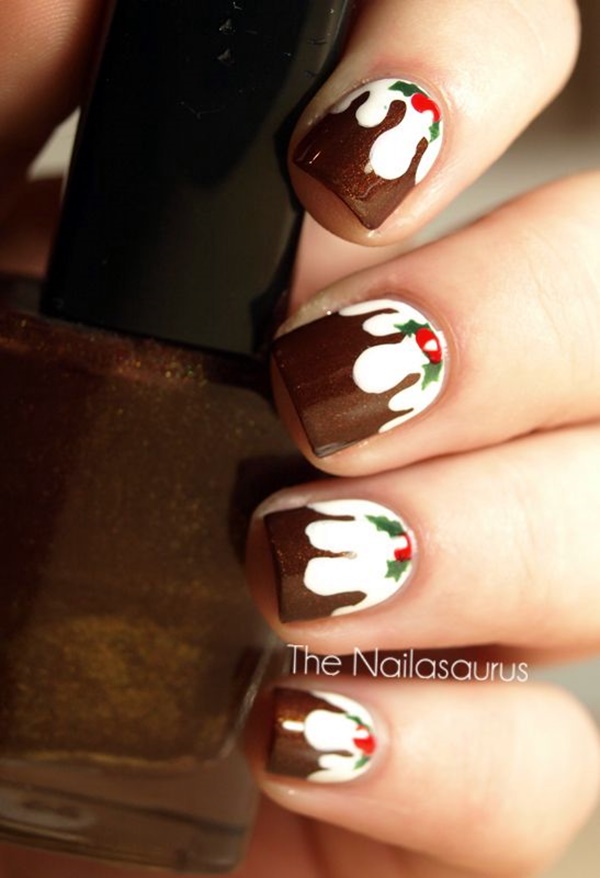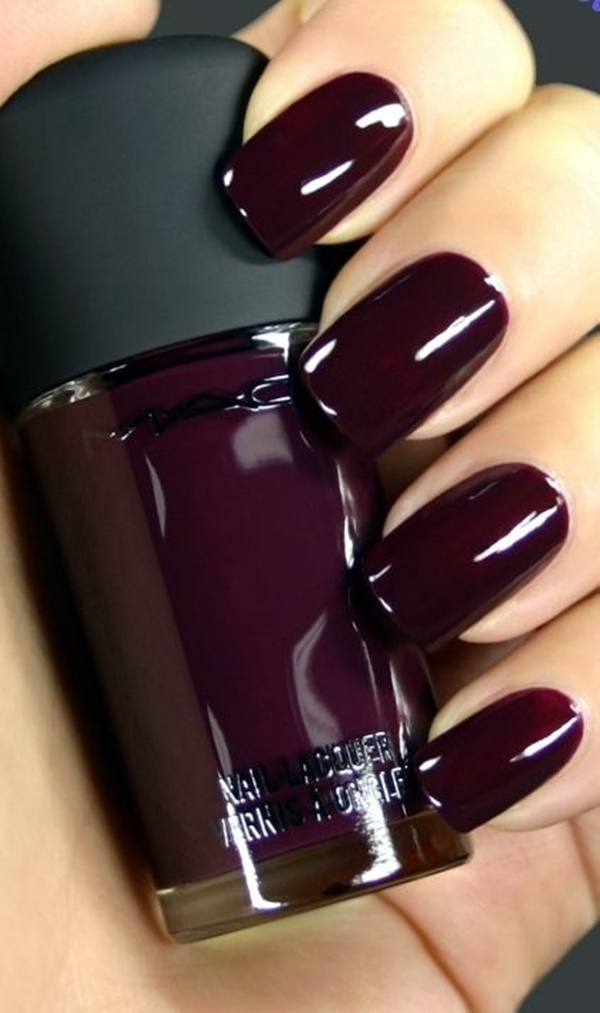 Dairy Milk Cadburys are gal's favorite since childhood days, but how about getting them painted on your nails. It's among amazing Valentines Week Nails Designs to show your love for chocolates. Apply brown color nail polish on base and later you can place the square studs painted with chocolate brown nail paint. Pastel nails designs are also easy and interesting to do that you can even carry out them at your home.
Happy Teddy day Nail Designs! – 10 February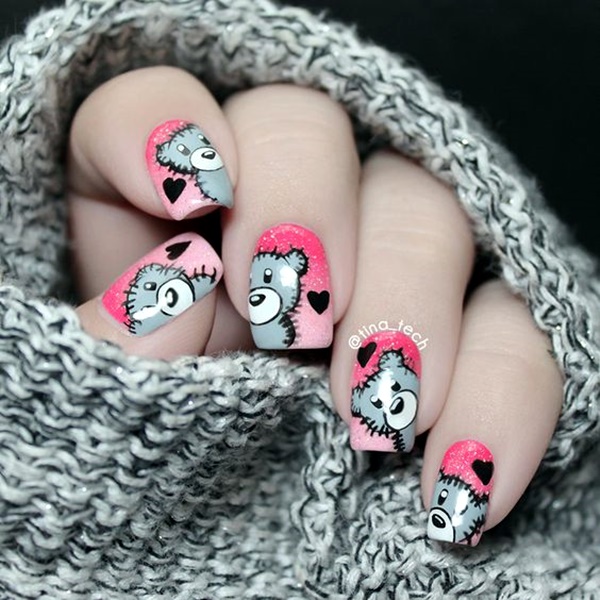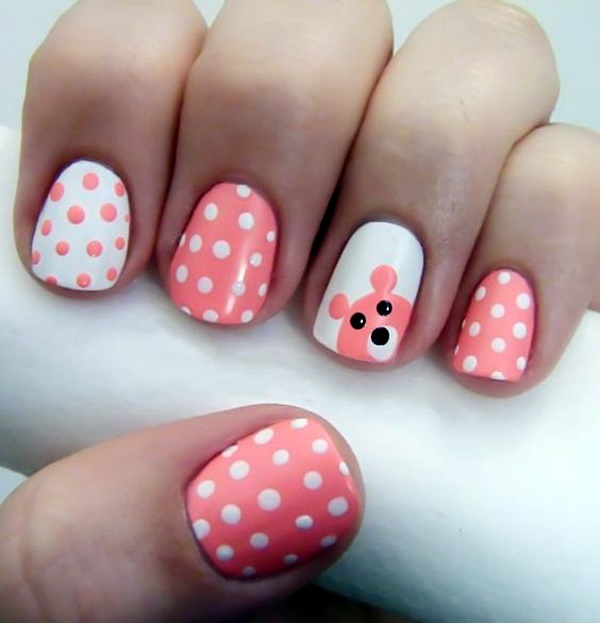 Girls love teddy bears, so here is an easy way to show your love! Simply, paint your nails in mint green shade and apply glitter polish. Later, you can stick 3D teddy bears and rhinestones on your nails and give them chic-girlish look.
Happy Promise Day Nail Designs! – 11 February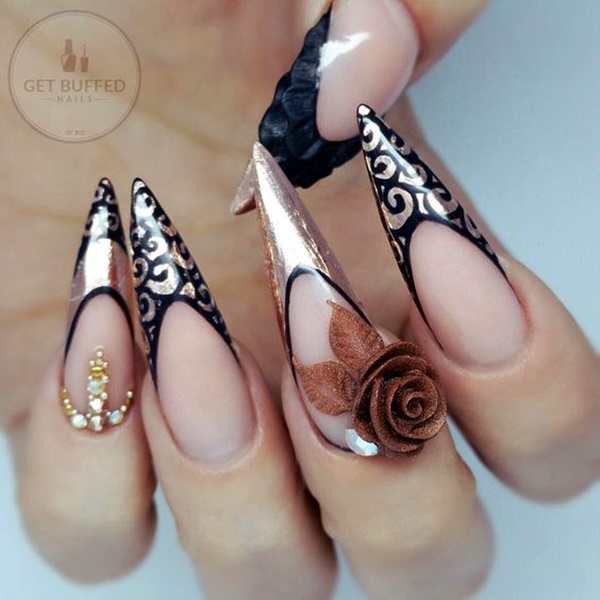 If you want to prove to your beloved that you're going to keep the promise of being forever with him, go for awesome heartbeat pattern on your nails as romantic Valentines Week Nails Designs. Paint your nails with a cute soft pink color and place those thin lines using a nail art pen and finish it with a nice top coat.
Happy Hug Day Nail Designs! – 12 February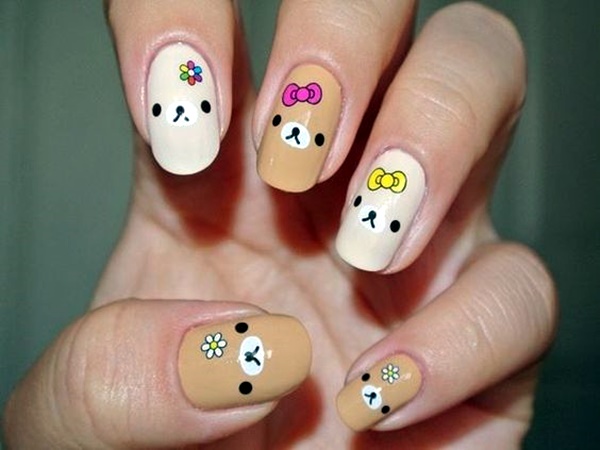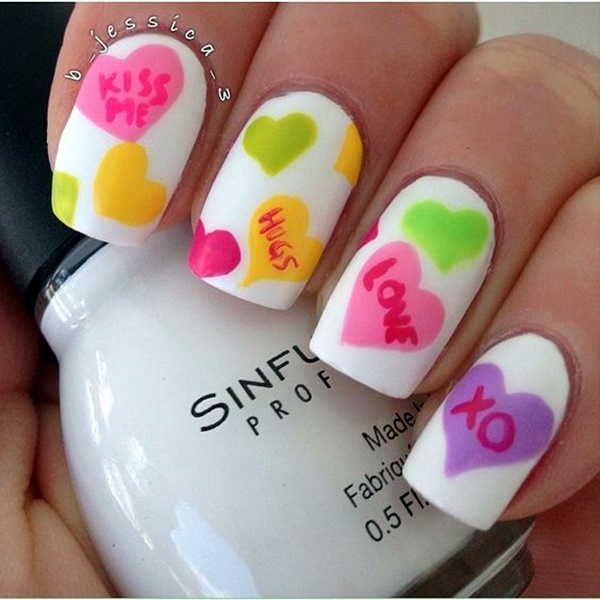 Nail art for hug day looks totally unique with pink heart nails! Others will adorn your tips done in bright pink hearts with overloaded cuteness. The concept is really so fresh, so much fun and perfect for almost any special day apart from Valentine's Day.
Happy Kiss Day Nail Designs! – 13 February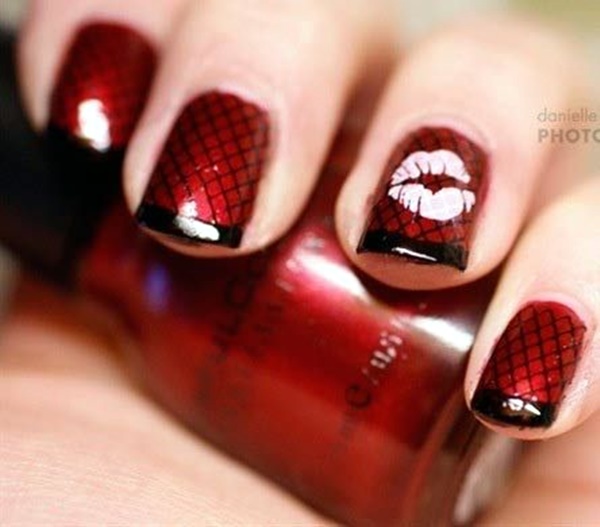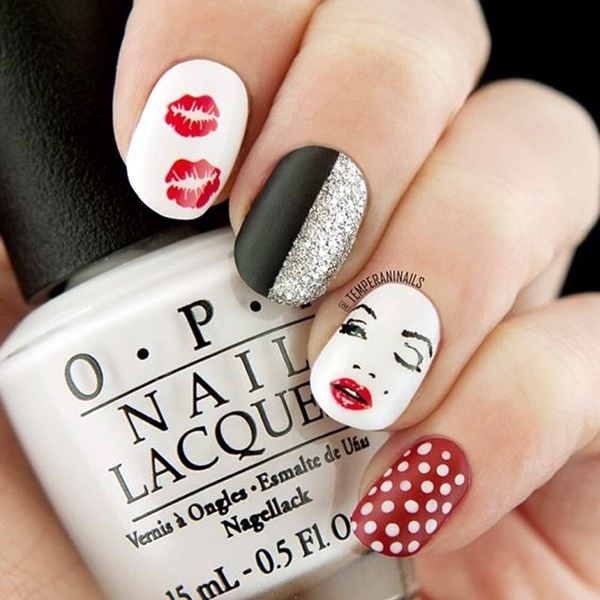 Can you find anything more appealing than a 'KISS'? He…he…! Instead of drawing heart, create smooches on tips! You can achieve this successfully on a white background and let your lovely lips do the magic. The combination of red and blue also looks outstanding.
And after that, here comes the most awaited festival of Love –VALENTINES DAY on 14 February.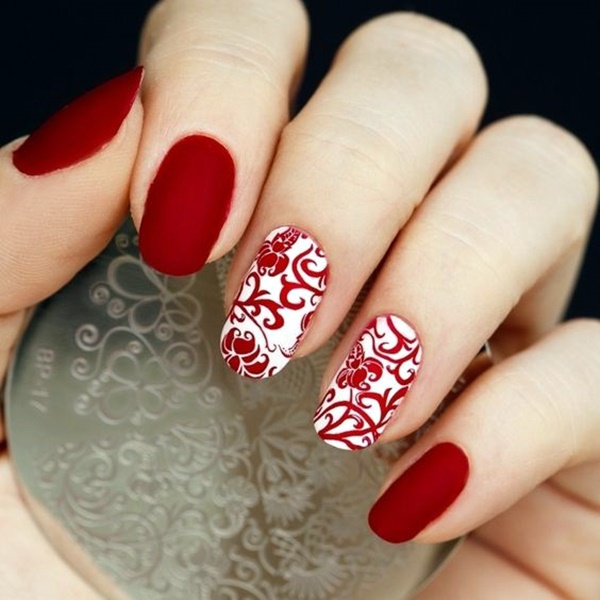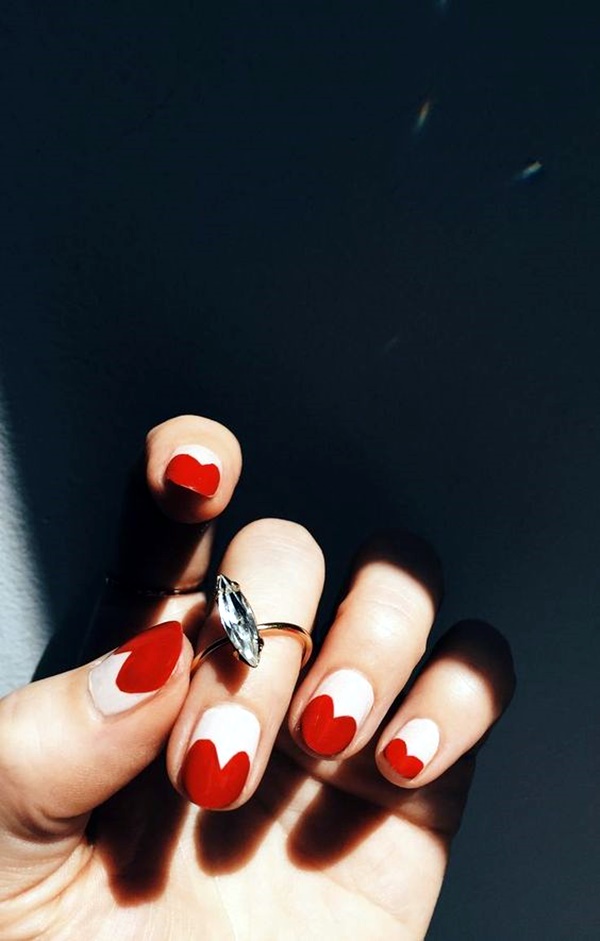 Don't worry, for that day, we've made a super-special collection of Nails Designs, You can check that list too. But for now, enjoy these amazing designs which is going to make this Valentines week more special than ever.
We believe after taking inspiration from these Valentines Week Nails Designs…many young girls will transform their nails into stunning work of art and set an example for others. Trust us, all these ideas are pretty to look at and your closed ones really seem to like them.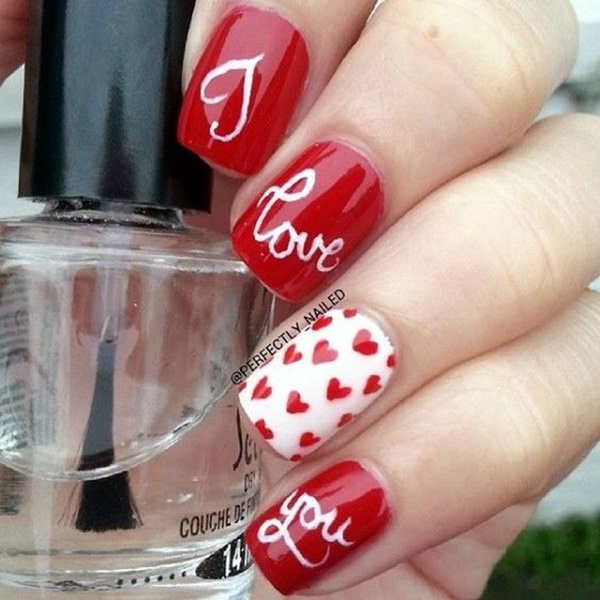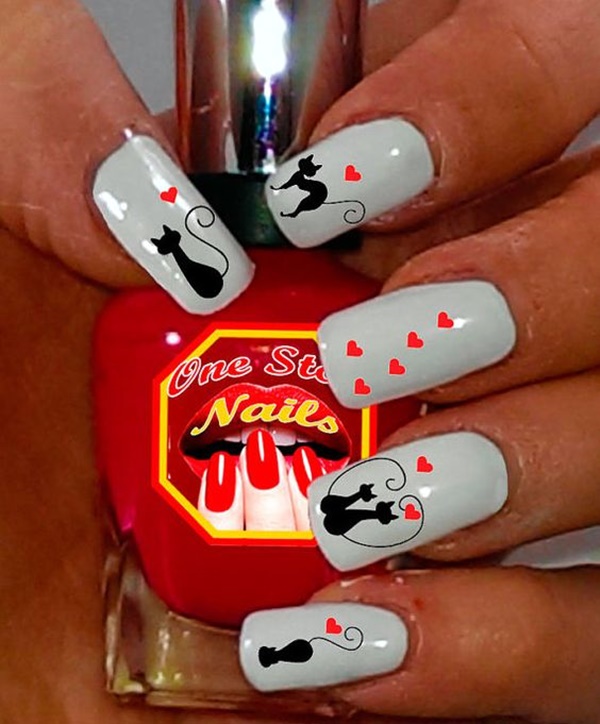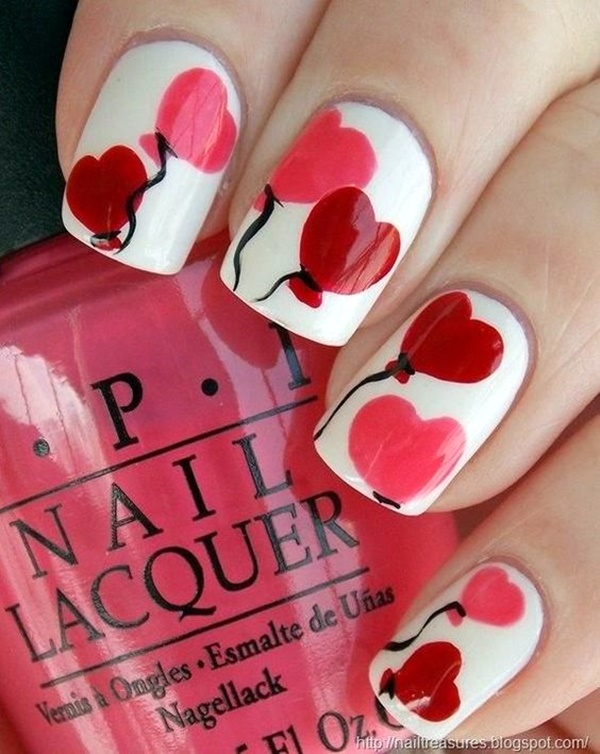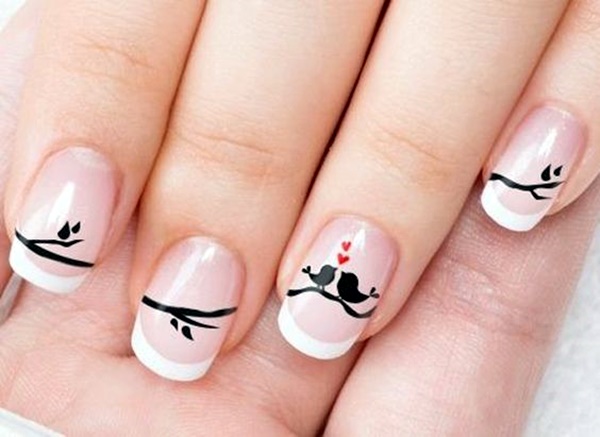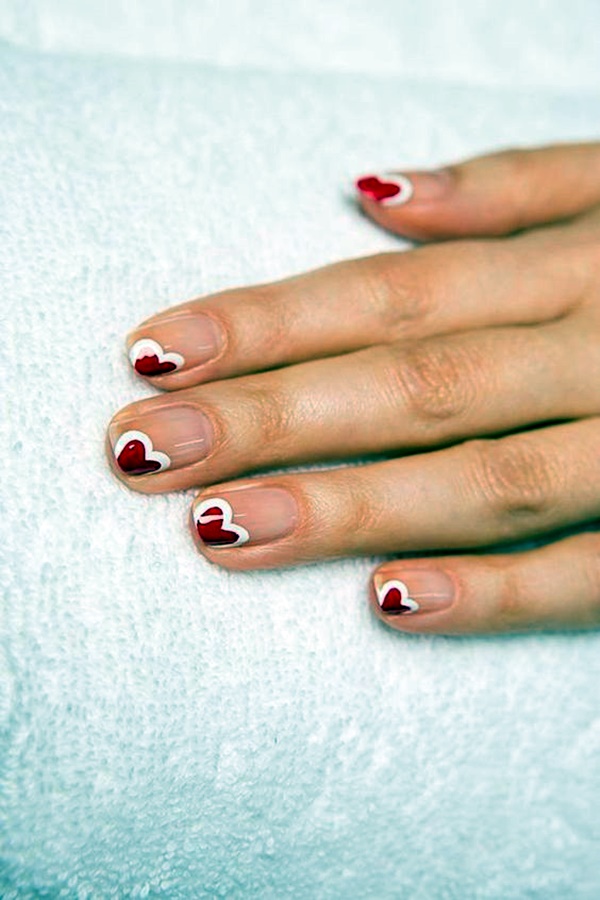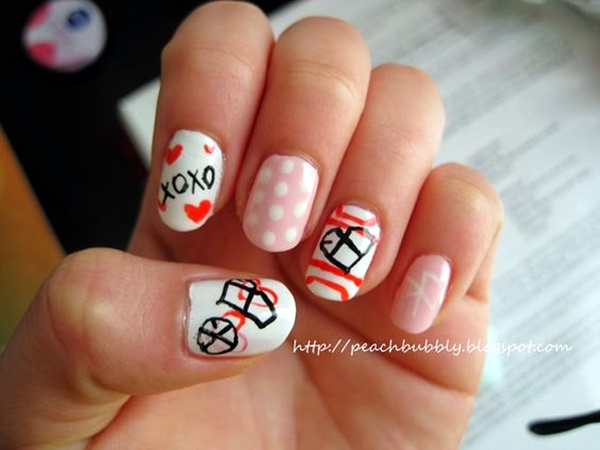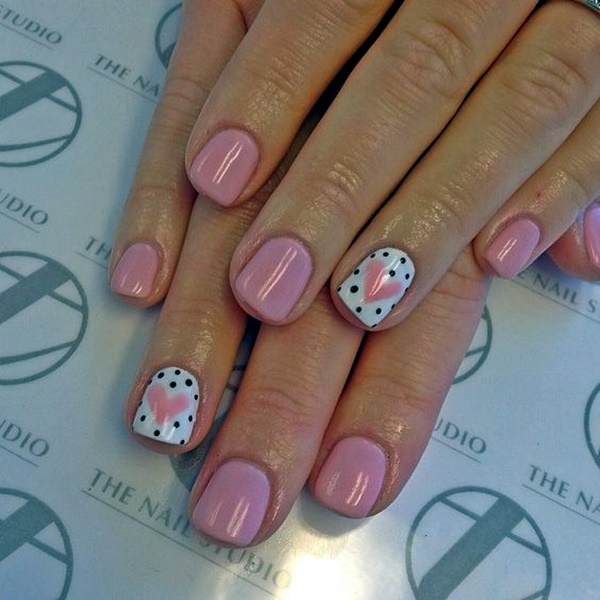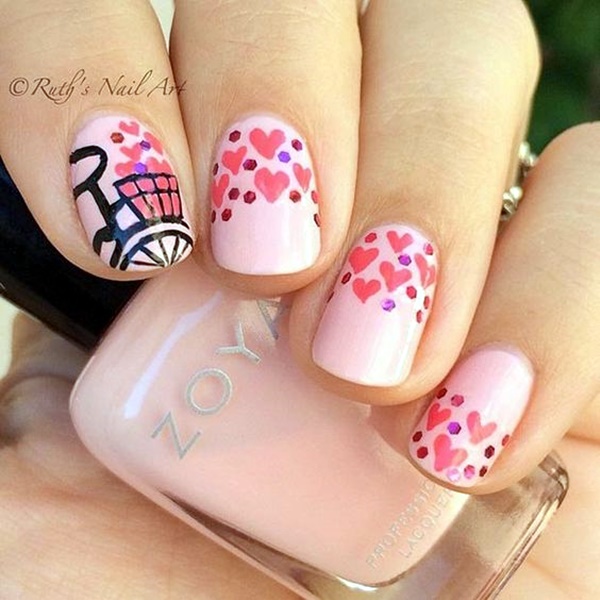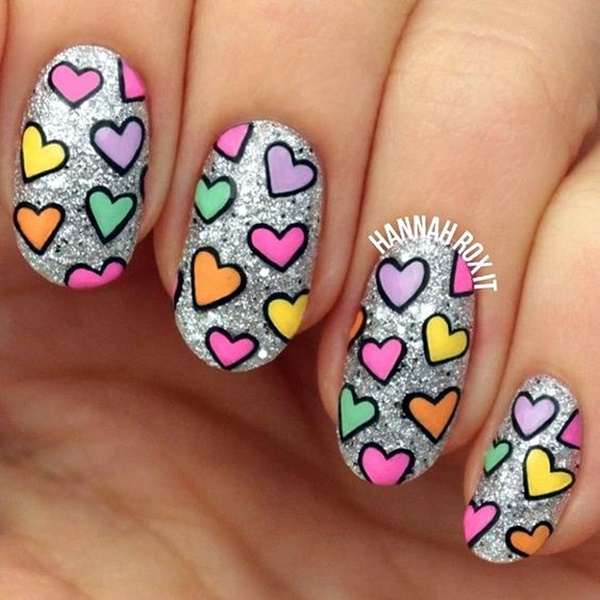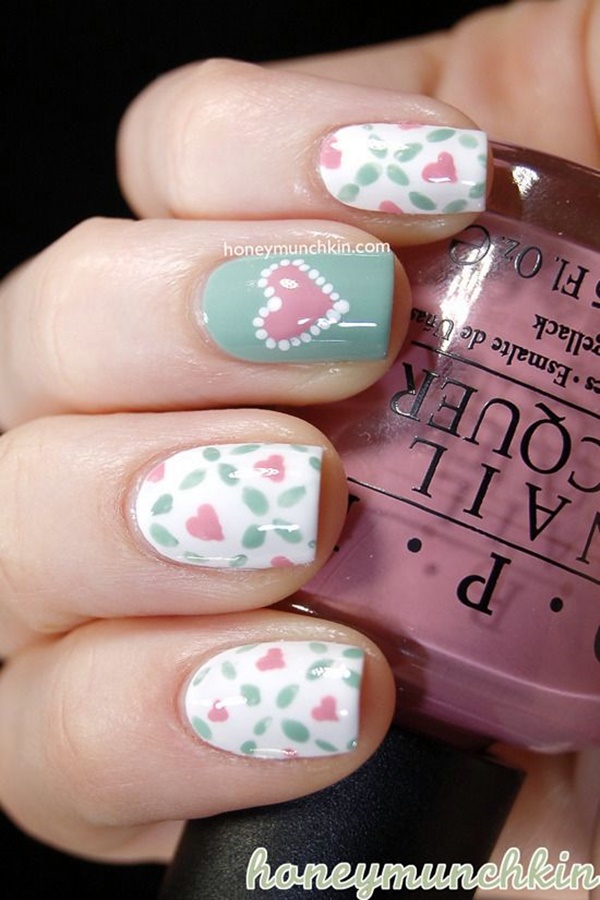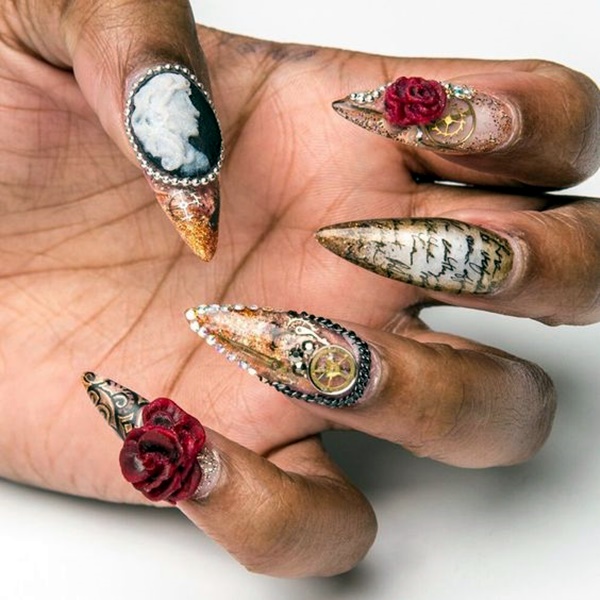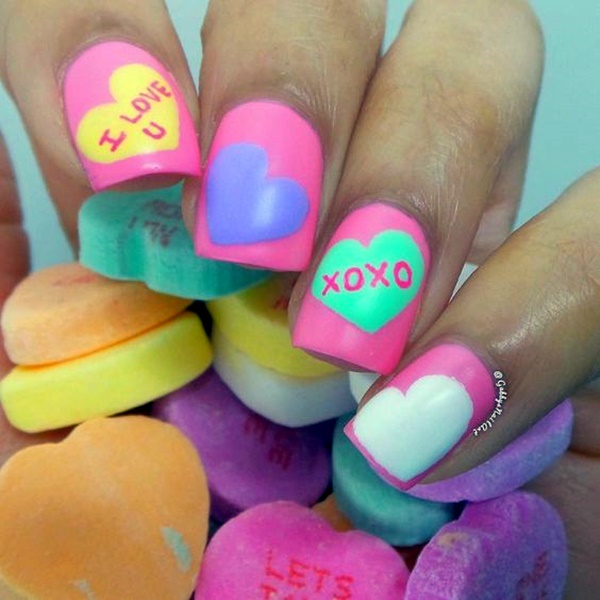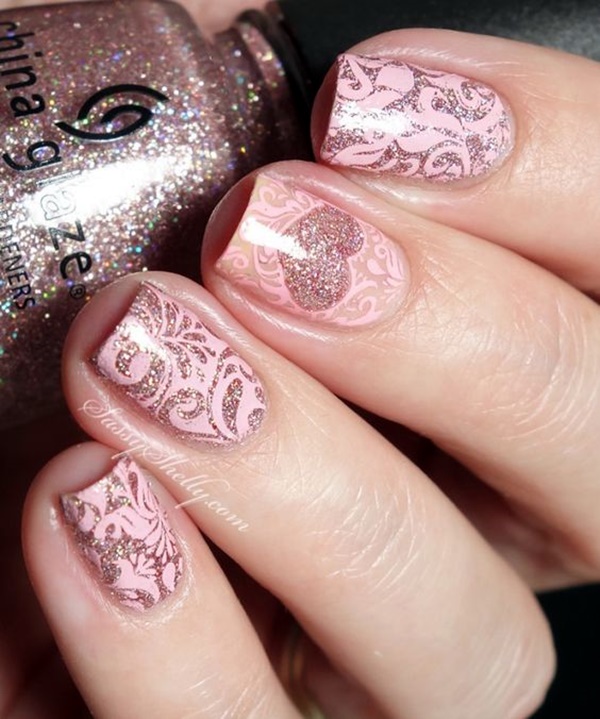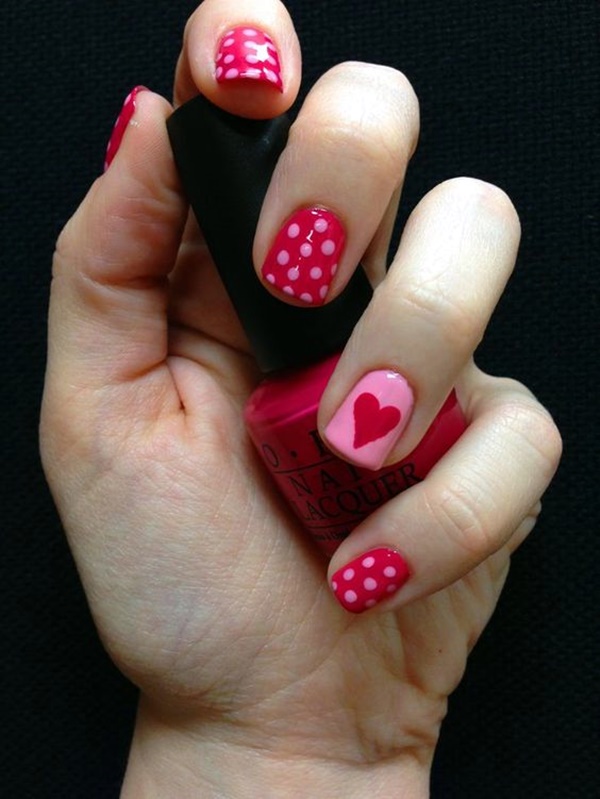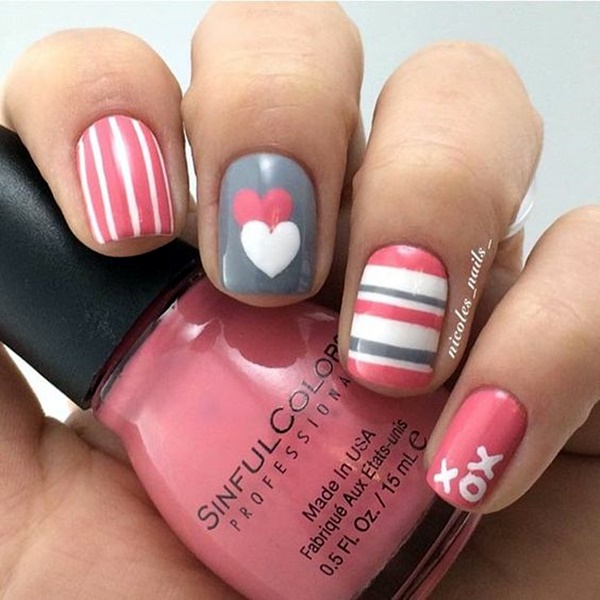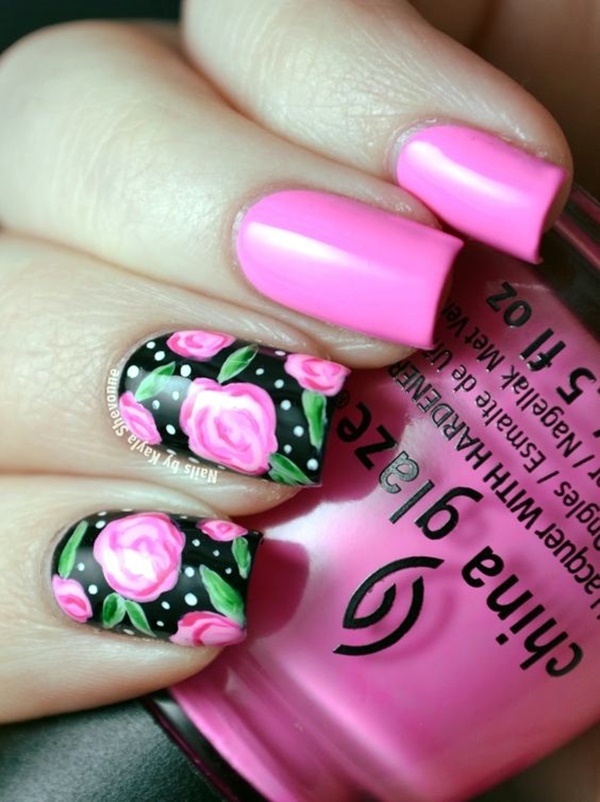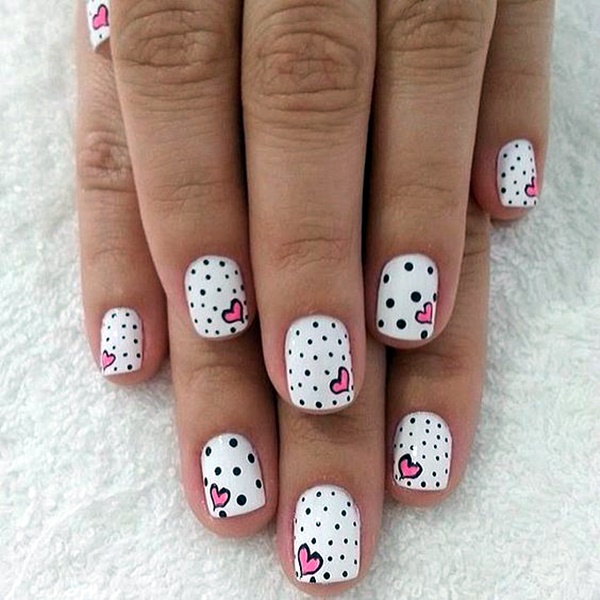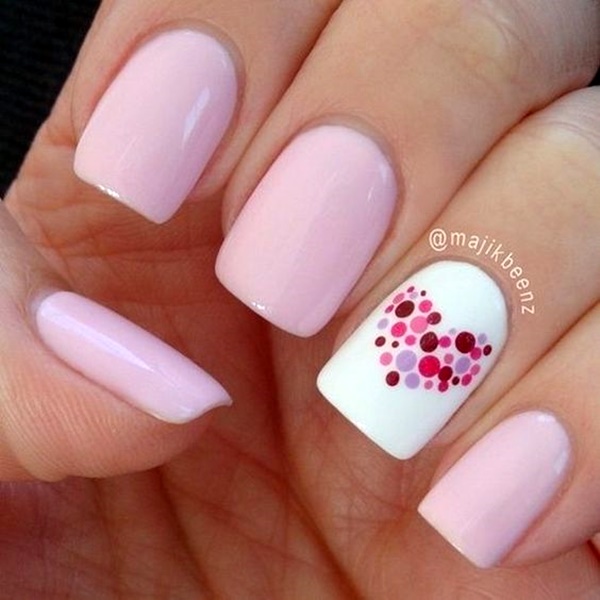 So, whether you're going out for a special dinner, cozying up together on an outdoor party, visiting the places you have special memories attached to them or simply spending the night with a couple of your dearest friends, make sure your nails work as a wonderful reminder of love.