It's time again I've been asked this question, "How to style with Button-up Shirts?" Honestly speaking, I never found any concept or meaning in these shirts but only till the time I did not give it try on myself! Now I adore these so much that I'm completely motivated to guide others. Though, this garment most of the times catches the eyes of business women but there's no doubt that it'll look perfect even in a casual environment.

Trust me ladies, you ought to try these fashion looks with your button up shirts as early as you can! You deserve to hear those compliments! There should always be a place in your wardrobe & your mind for plaid shirt outfits Ideas as they are so comfortable to wear
Fashion Looks with your Button up Shirts
Untucked shirt with skinny jeans!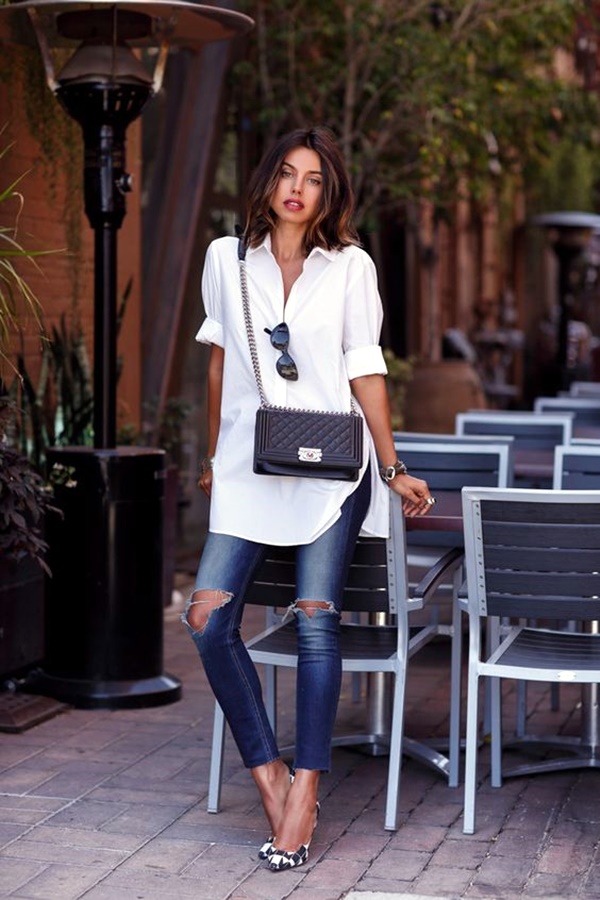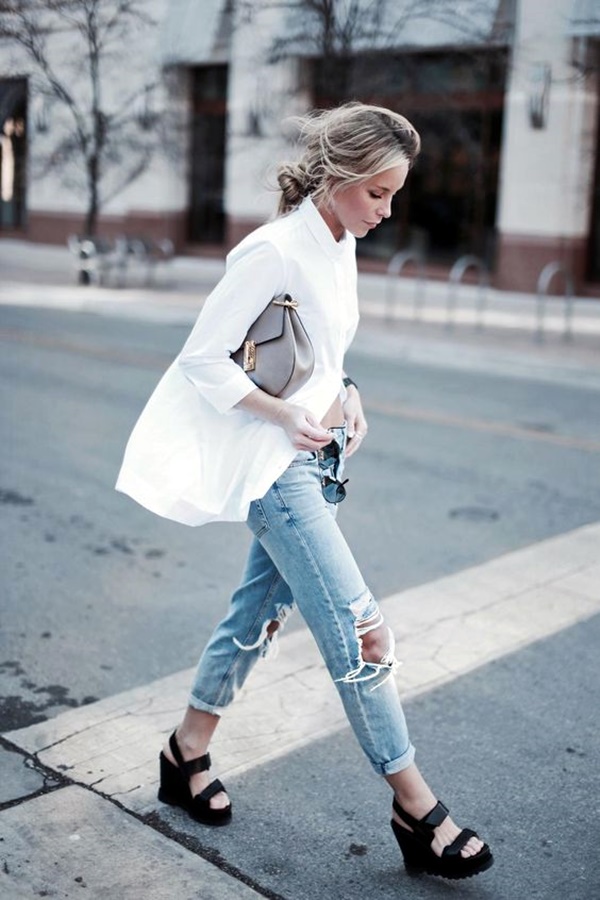 Yes! Leave your shirt untucked for a day and wear your skinny jeans under it. Move with some flats and portray a complete charming yet chirping look! Don't overdo your hairs and wear less of accessories just like a sleek chain in the neck. And you're done girly! Good to go.
How about pairing up boyfriend jeans with loose button-up?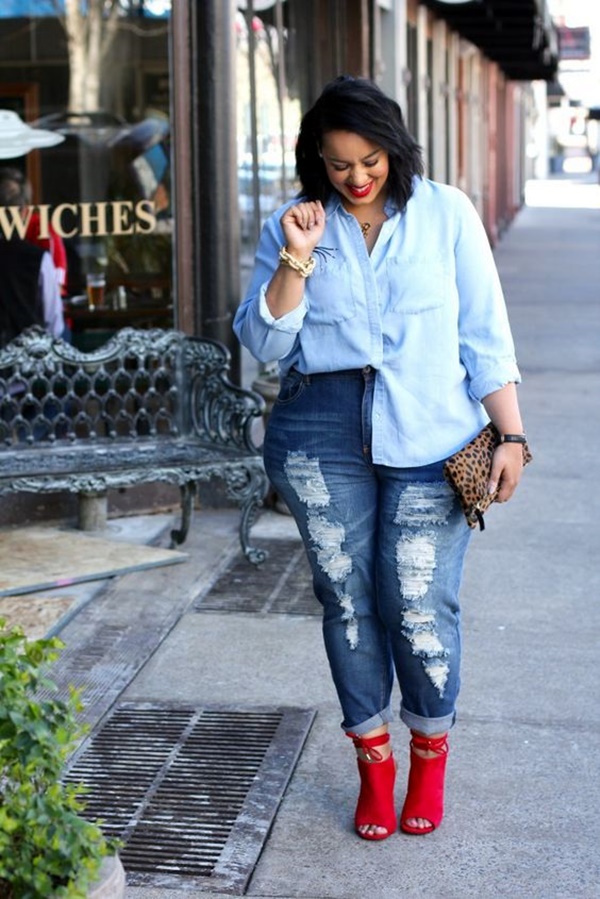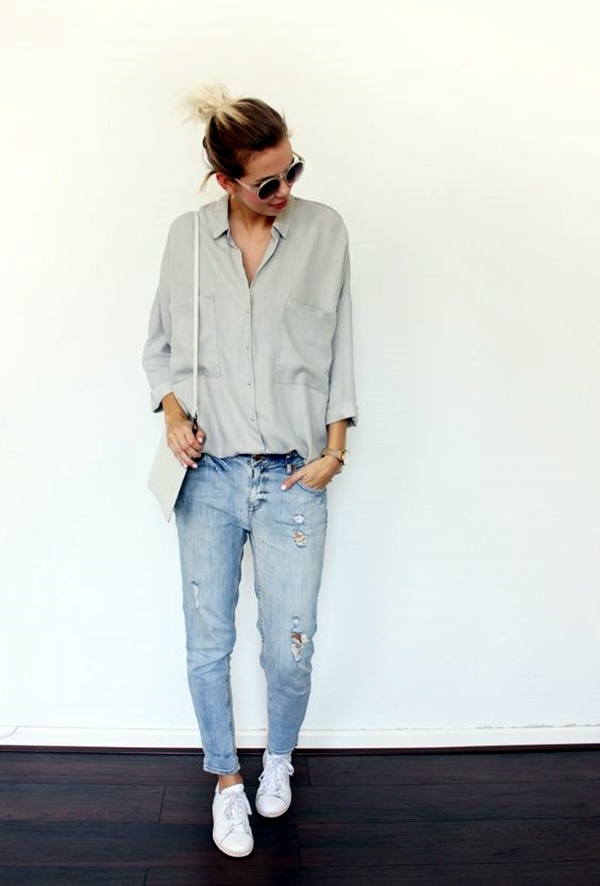 Awesome is the word which I can just say about this combination! Yeah! Keeping loose button-up shirts at the top with lots of jewellery and high heels are truly mind-goggling, isn't it? Well boyfriend jeans do not necessarily mean that you would wear this only for a date. Just go along it!
Go for a long button-up over a mini-skirt!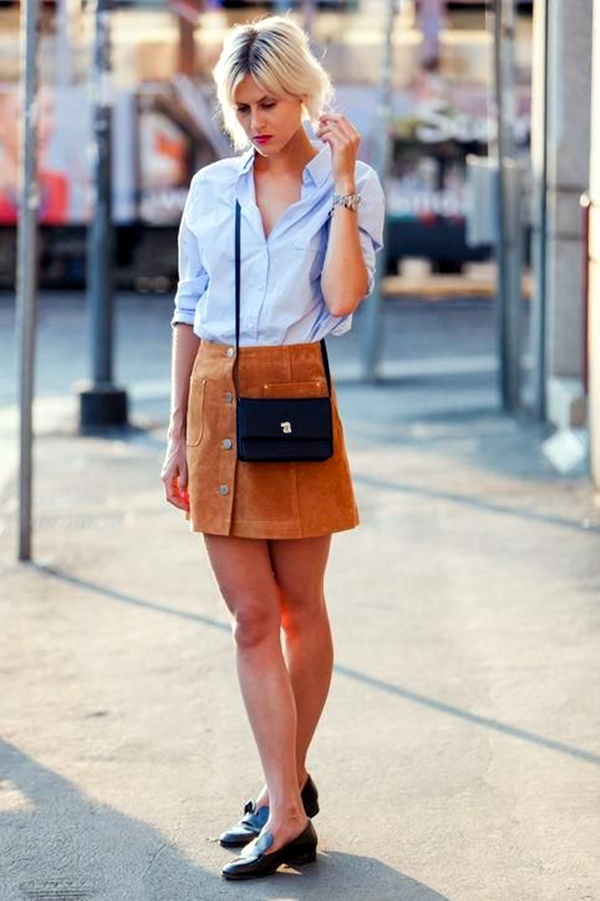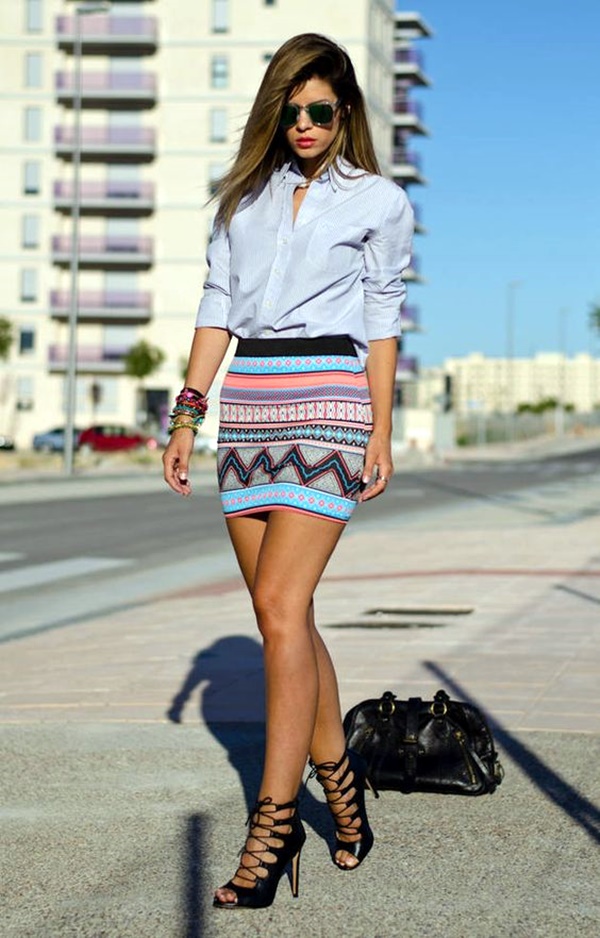 This is another chic way to style with button-up shirts. It's so cool and classy to combine small skirts with button-up shirts. They fit so nicely over skirts! Don't forget to add tights, a scarf and a cardigan.
Tuck button-up shirts in denims and take out your hunter boots!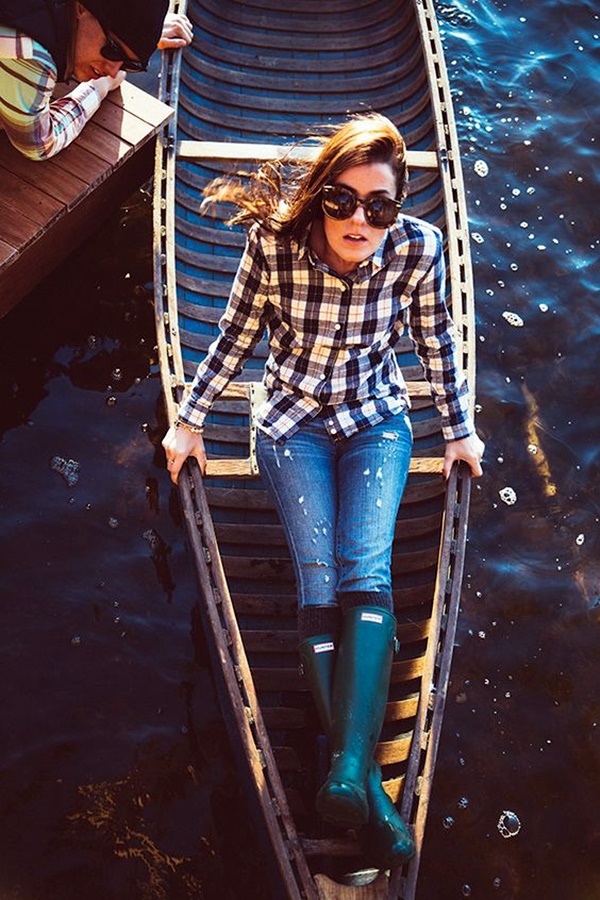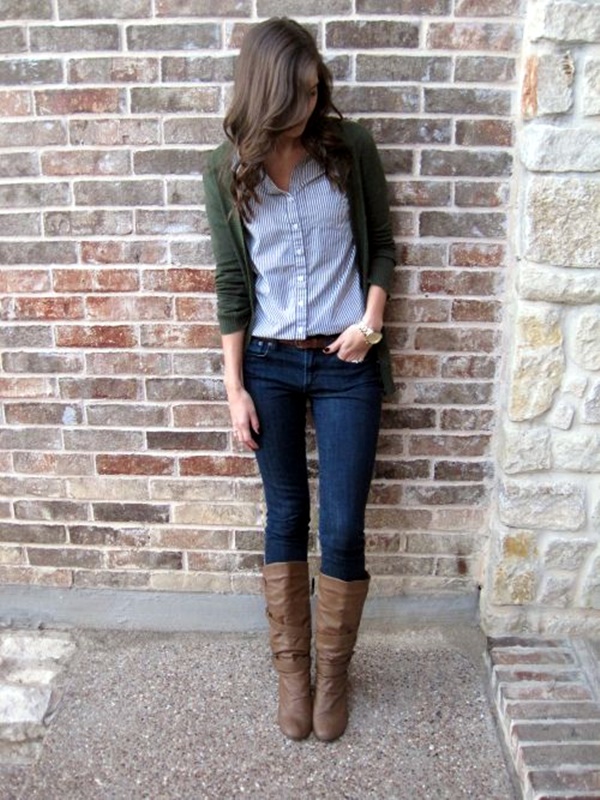 Yeah! Now this is what you call dressing like a seductress or fashion diva. Put a white button-up shirt inside your blue denim. You need those knee-high hunter boots girly and yes!  Trying different combination is totally upon you as I our work for to present you the cute tomboy outfits and fashion styles but make sure you don't try complex things as it would become jumble for you. A bold leather belt is a must here.
Wear under sweaters along with tight-leggings and with a black hat!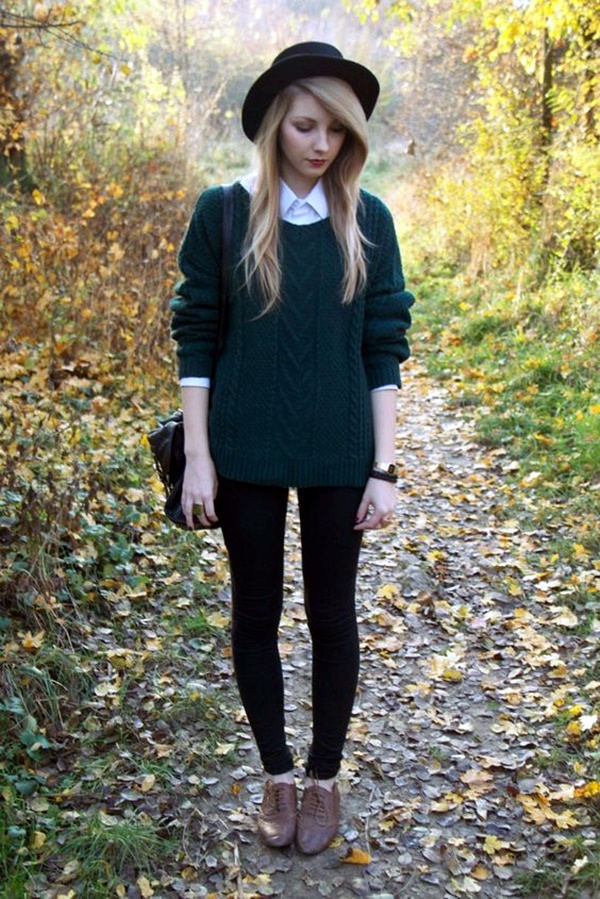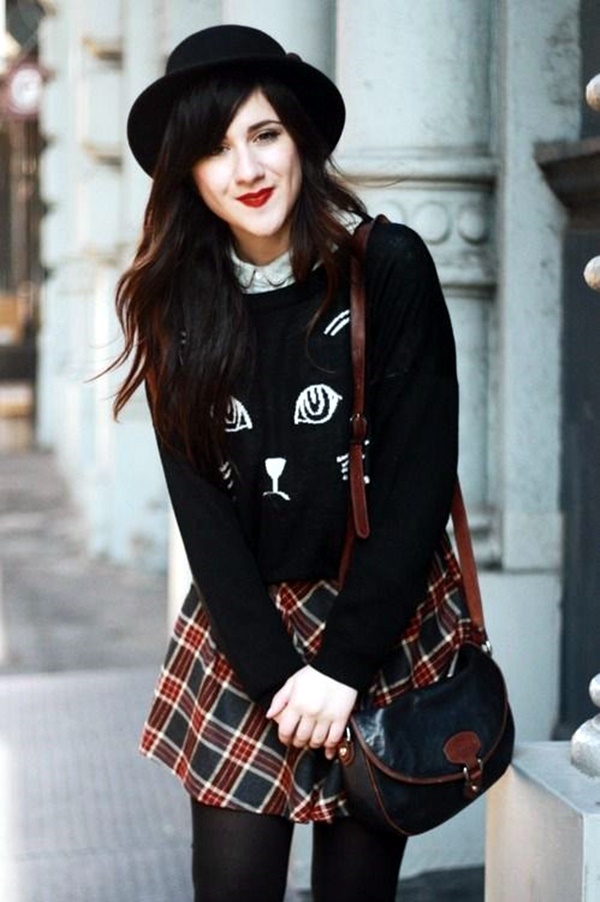 There can be plenty of fashion looks with your button-up shirts but this look is so cute and sweet just like a teenage girl! Let the collar pop-out of your sweater and the black hat does it all!
Skater skirts worn under light-color button-up shirts!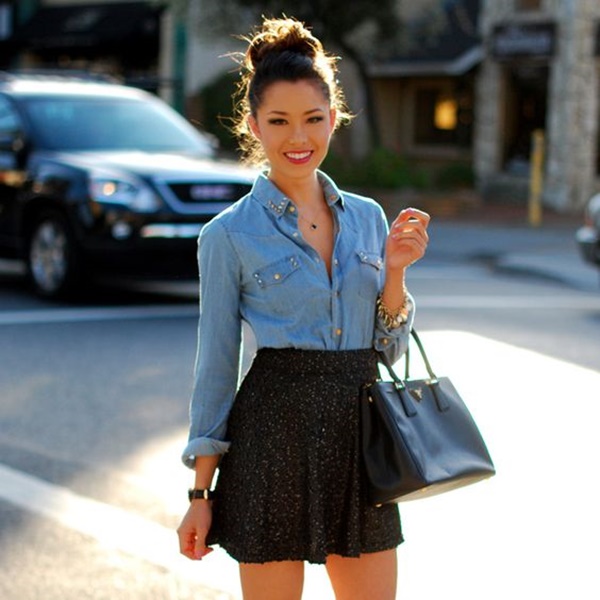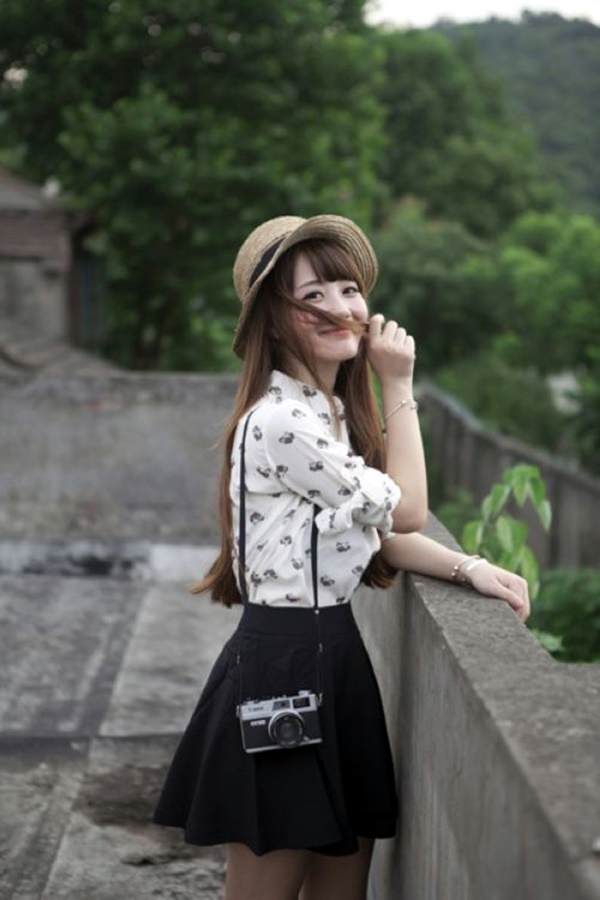 This one's perfect for a bright summer day or spring evenings! Yeah! Those dark skater skirts are so pretty and above that soothing colors, for instance olive green, button up garment is an effortlessly glam outfit! You've to try this, ladies! Also, get the right pair of sunglasses with this!
Denim button-up into a maxi-skirt is too good!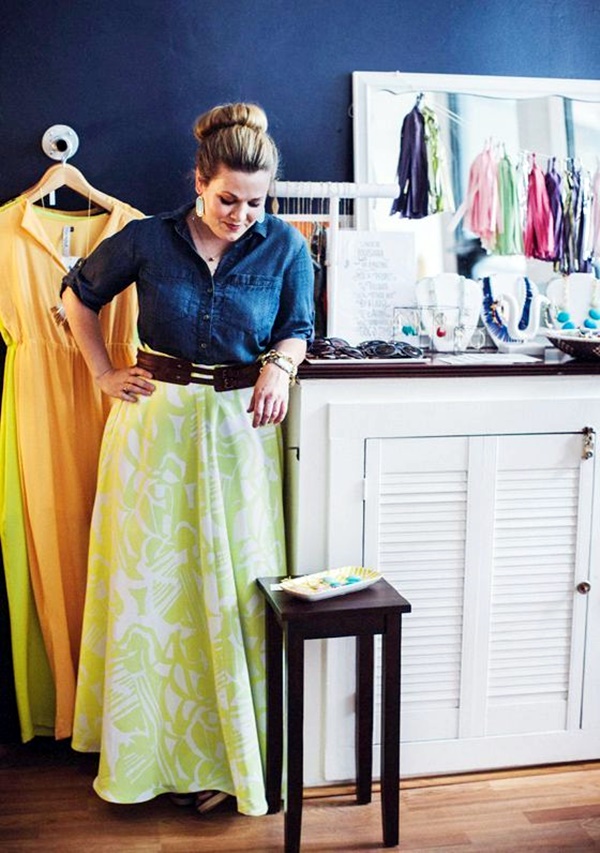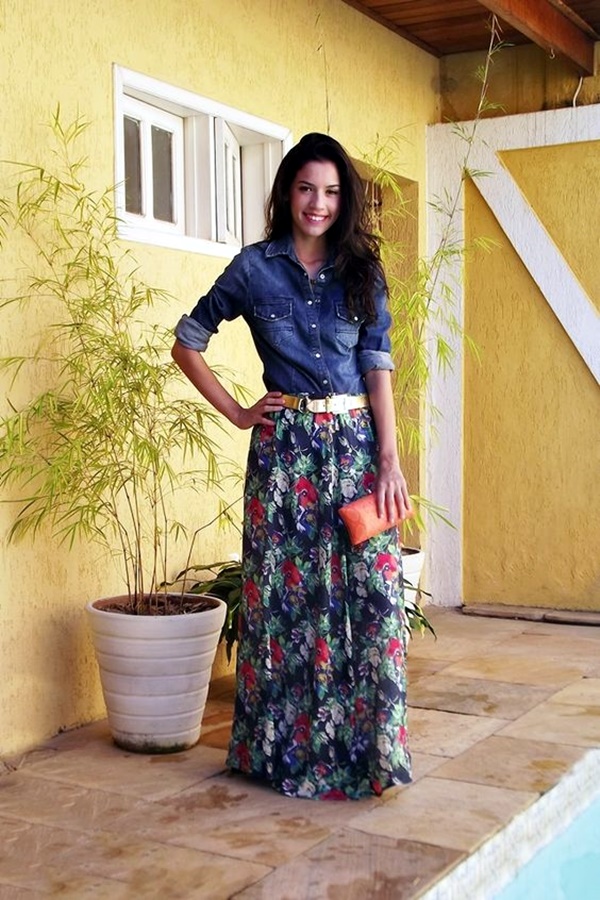 Wow! Stupendous! Amazing! Fabulous! Yeah! Yeah! These are the compliments you'll be listening for wearing this attire. You've to try it girl! Denim button-up shirts are already a sign of sophistication and then tucked neatly into a maxi-skirt, it's just wow! And yes! Cinch your waist with the bold belt!
Whoa! The peppy look with cropped sweater layered over a button-up!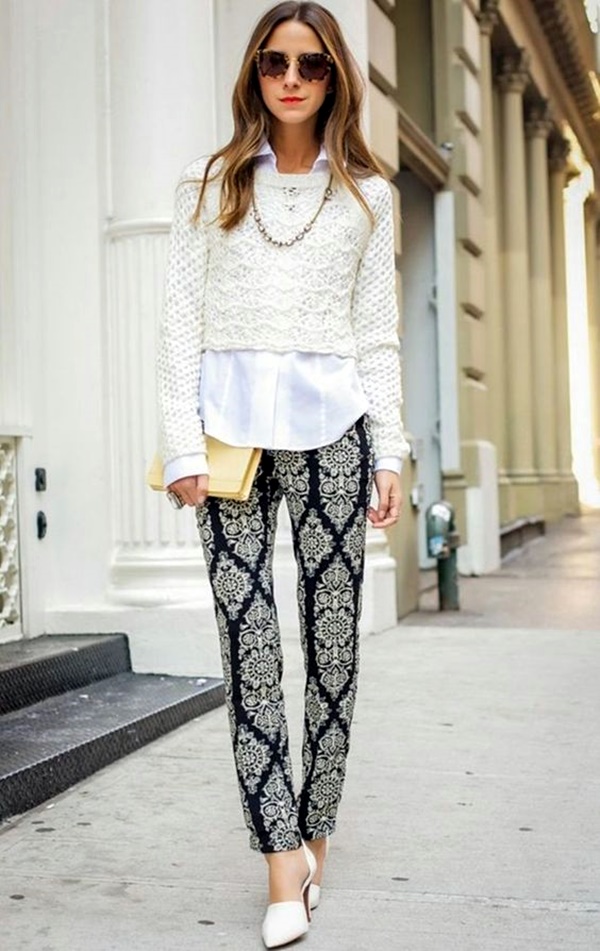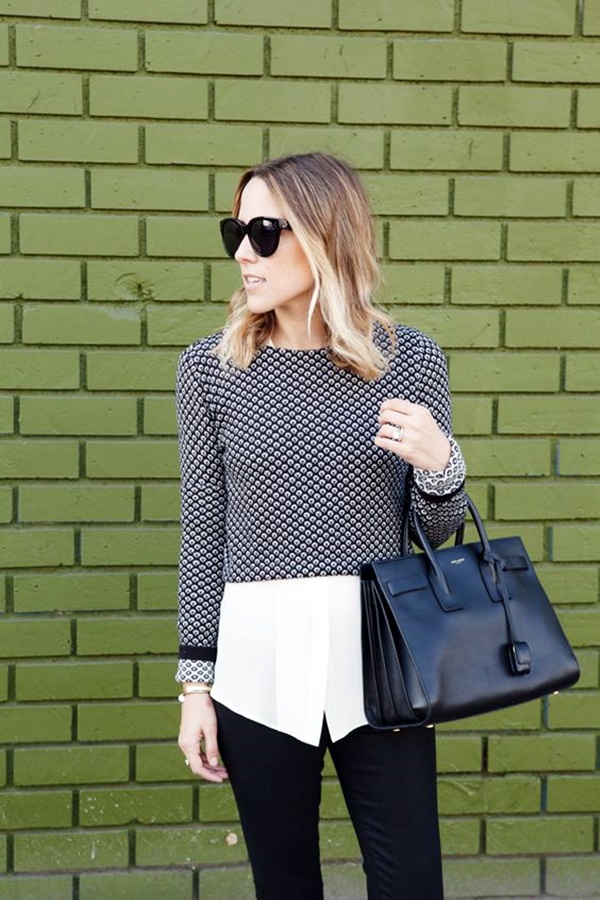 Go for this ultimate peppy look! Wear your button-up under a cropped sweater and let the collar, sleeves, and large bottom peak out! Yeah! These small peps are the show-stealers. Just wear those bold and black gogs and carry that statement hand-bag. You look so damn hot and fashionable girl! Try suspenders with button up shirts, Here are some tips on how to wear suspenders with style.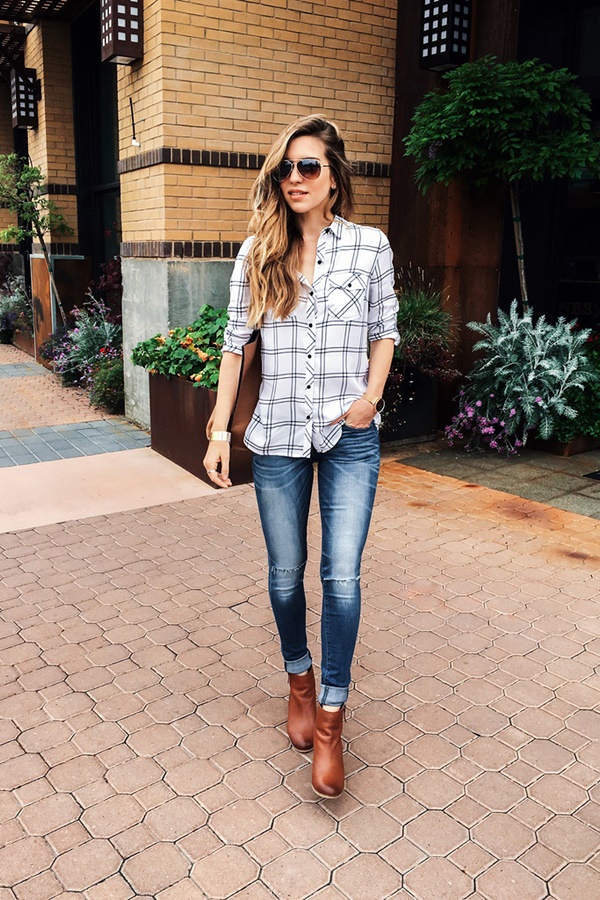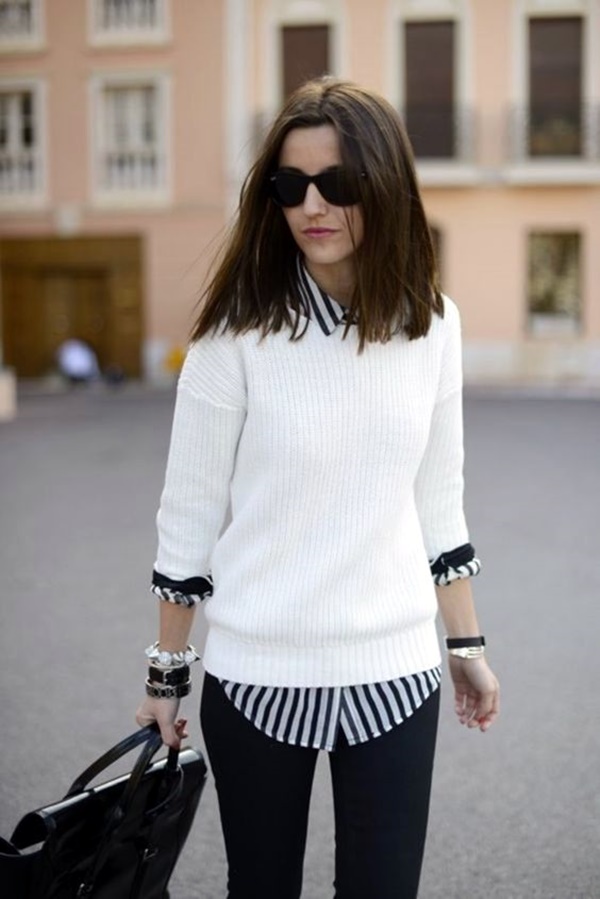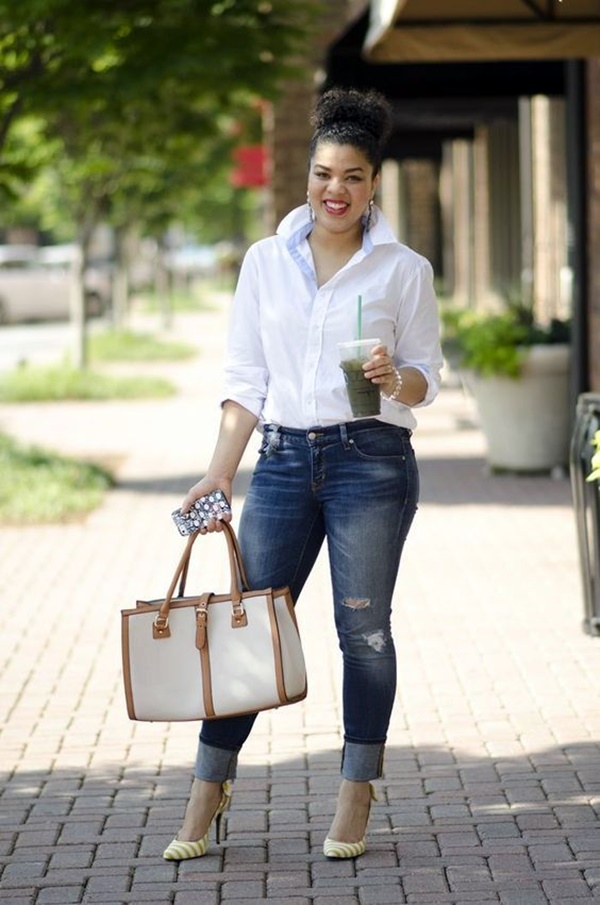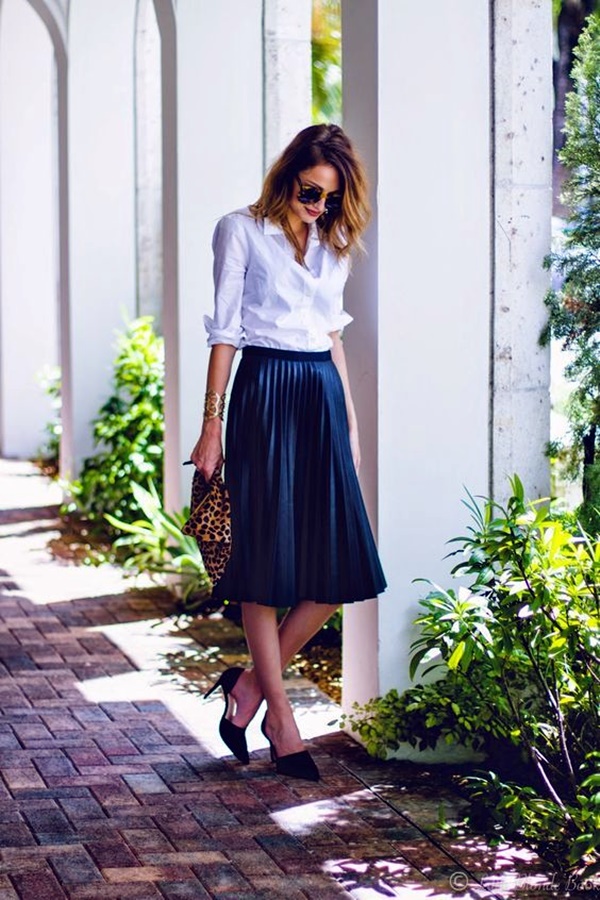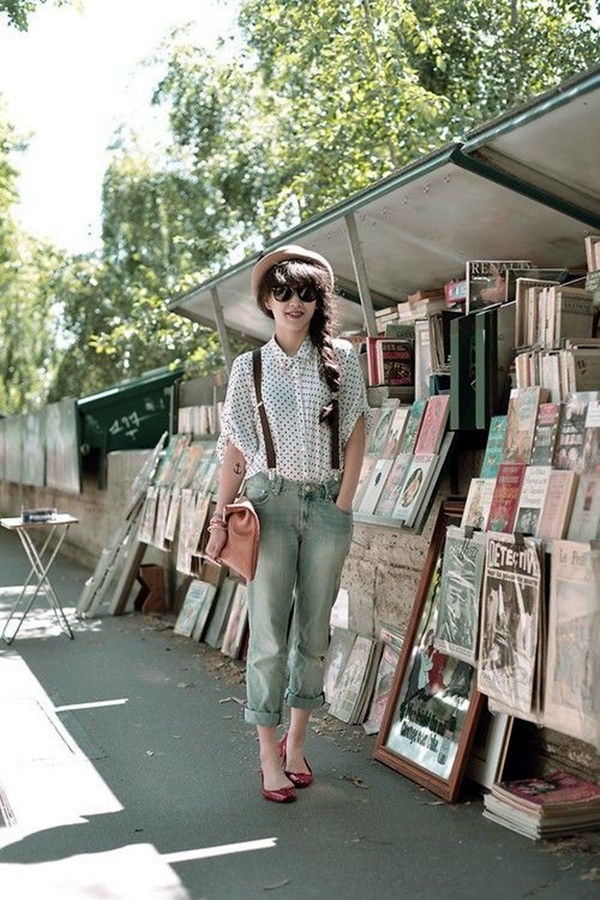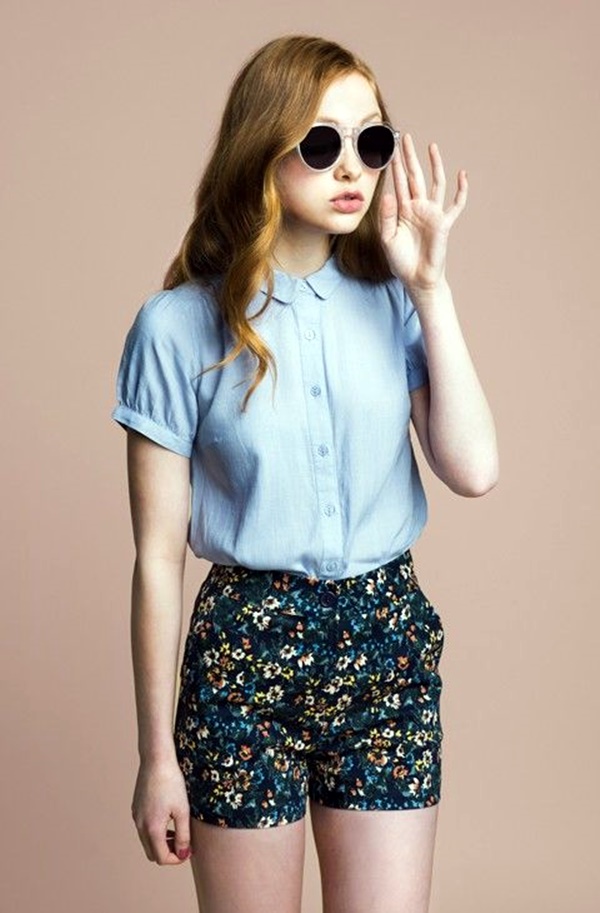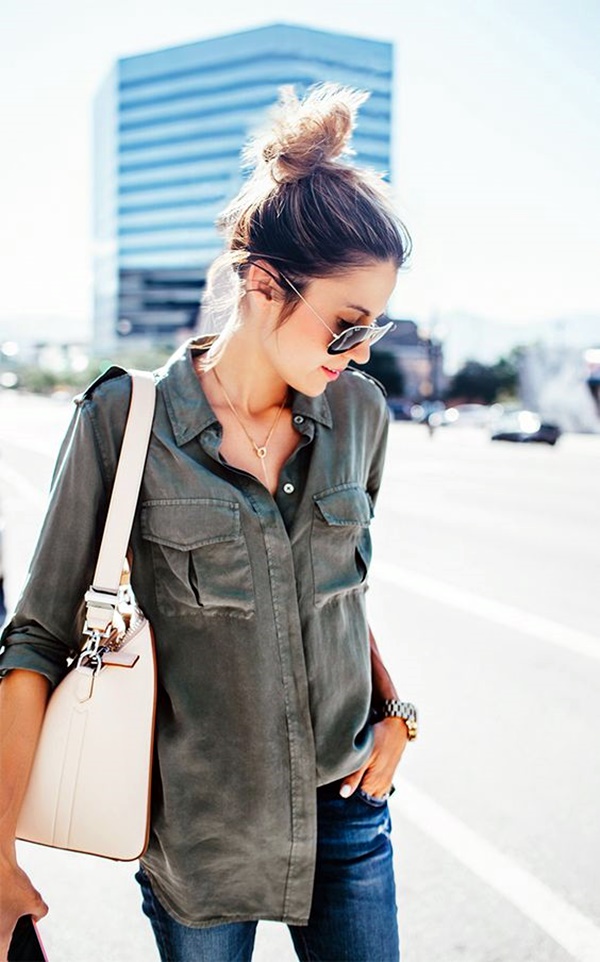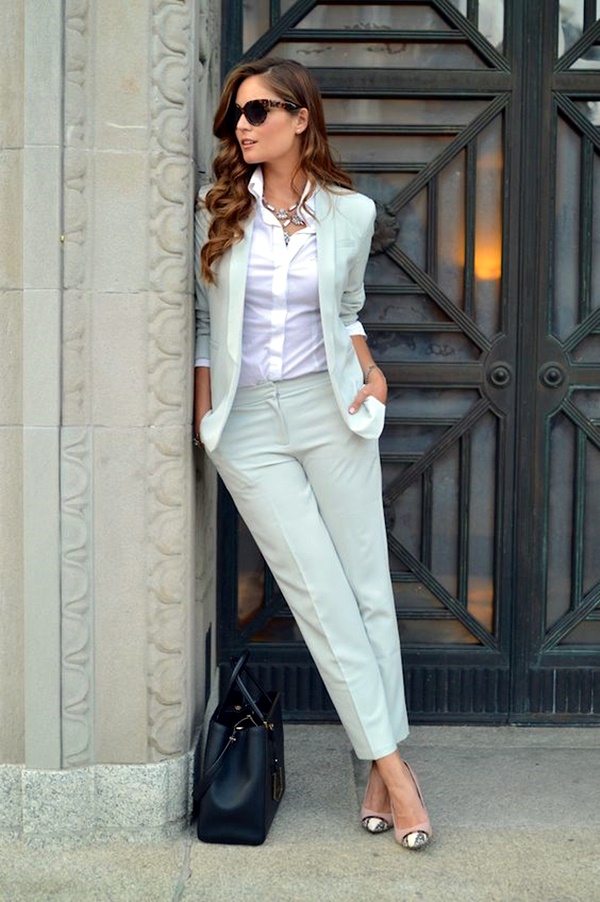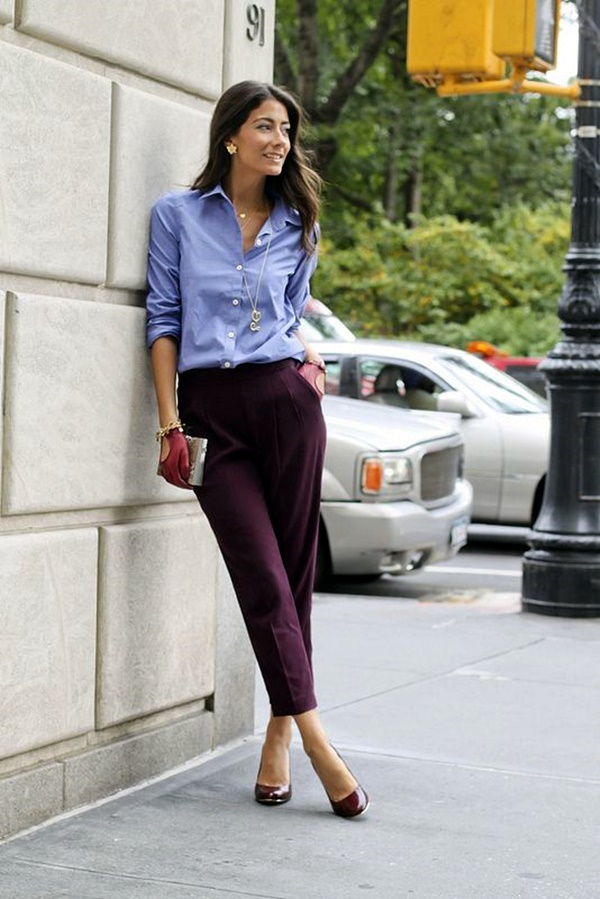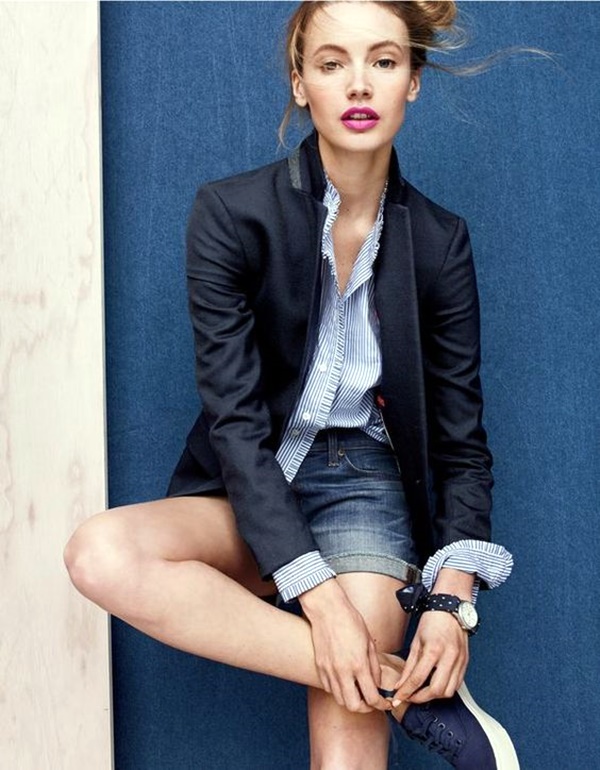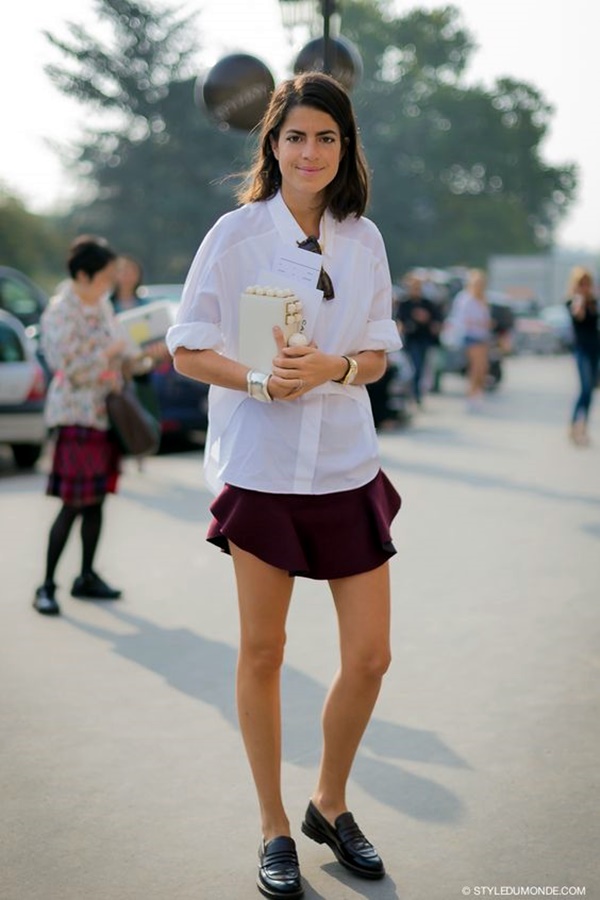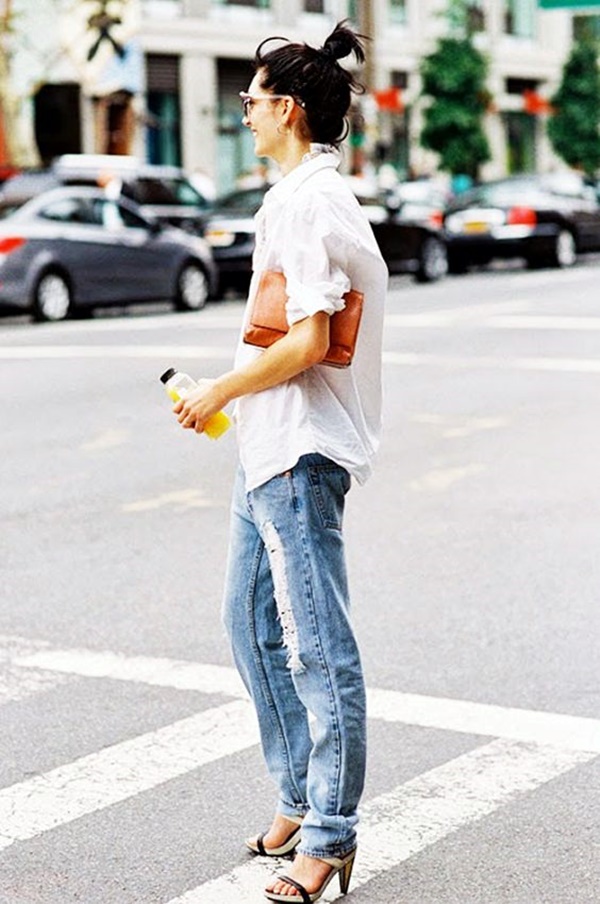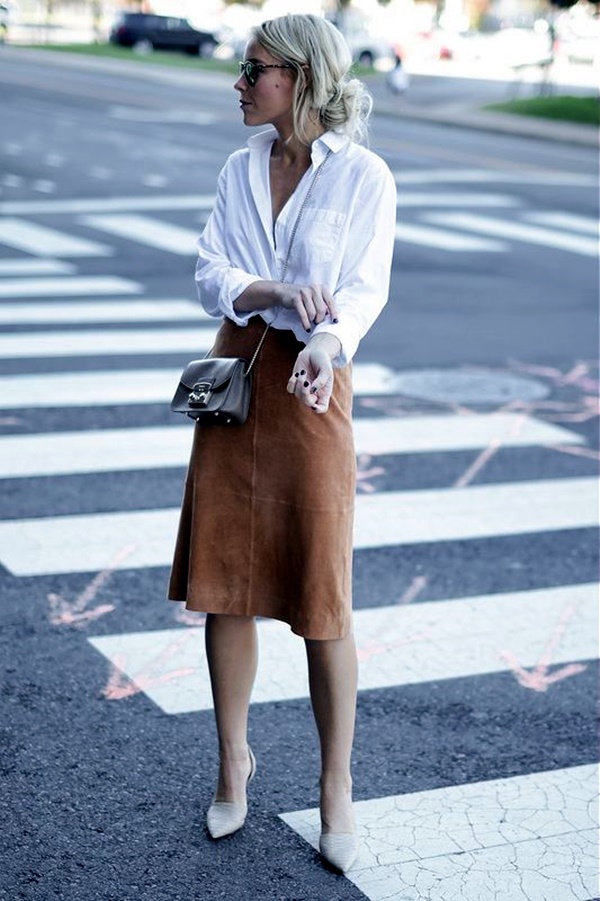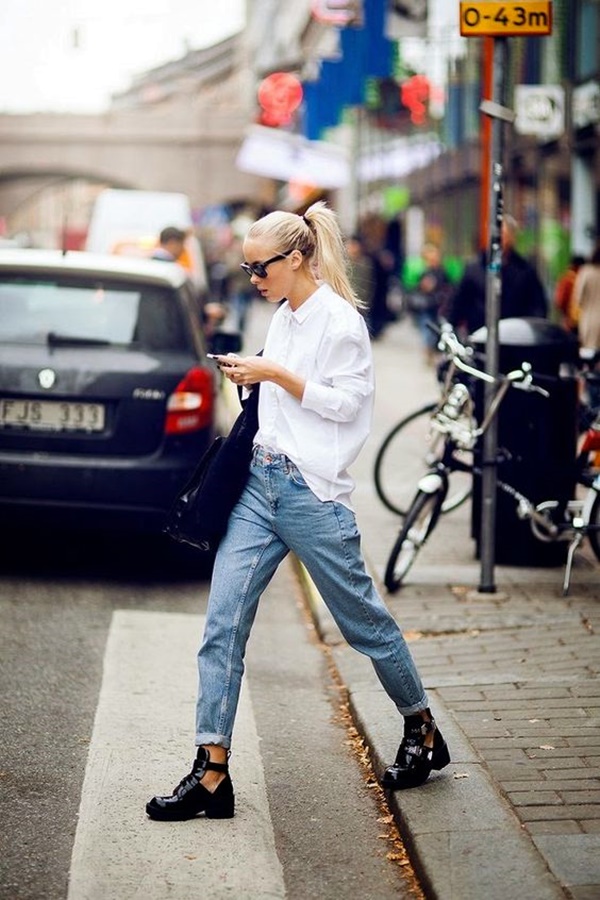 It's for sure now that you can dress in a voguish and pretty way! These above-iterated ideas for fashion looks with your button up shirts are enough to give that style and confidence to carry yourself in the most beautiful manner. Take out some time to try this and make your female friends jealous of you! Wish all the luck women!