Hey! All you pretty chicks out there; you must be craving to learn about nail art designs. Right, isn't it? Nail art is one of the most upcoming fashion trends which are gaining attention of all girls and women very speedily. And if you are someone who loves painting, drawing or want to spend some time doing an artistic work then here you go girl!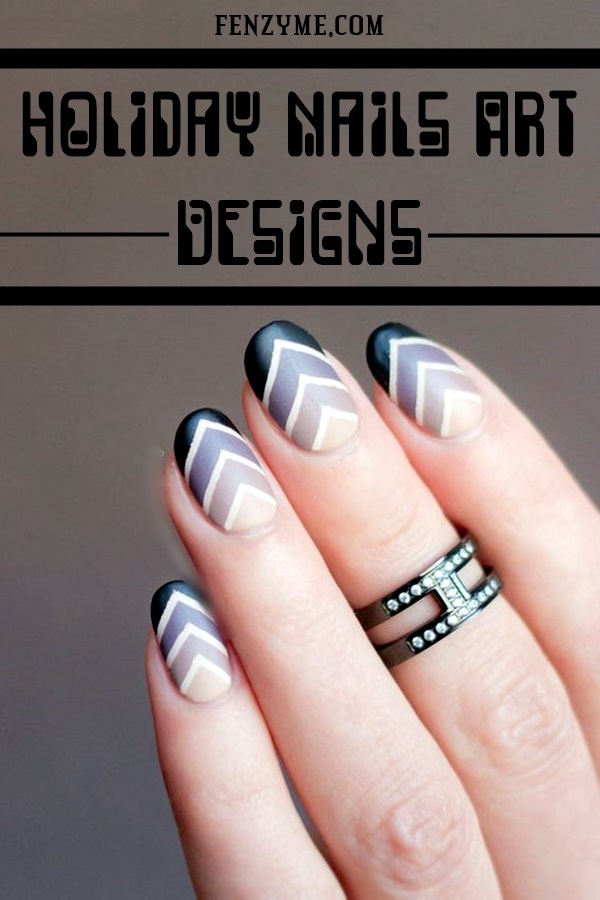 In your idle time or whenever you want to refresh yourself, try for these Holiday Nails Art Designs and make your free time worthy. Yeah! These are easy and attractive designs which you can implement while doing nail art. Quickly have a look! Here are some Pastel nails designs, They are so easy and interesting to do that you can even carry out them at your home.
Holiday Nails Art Designs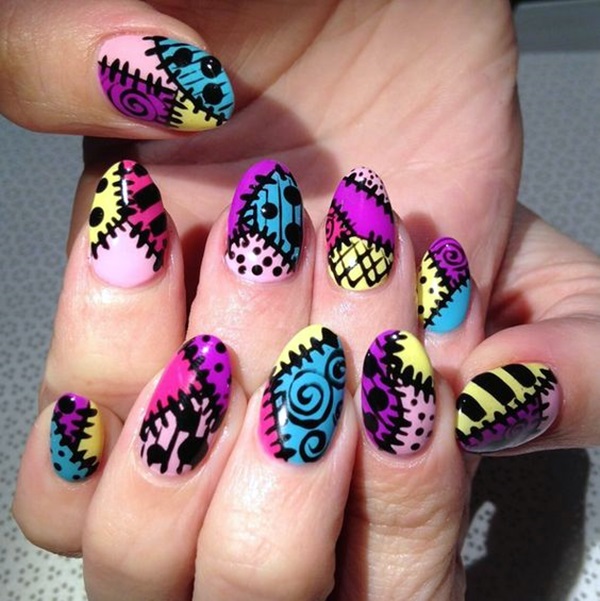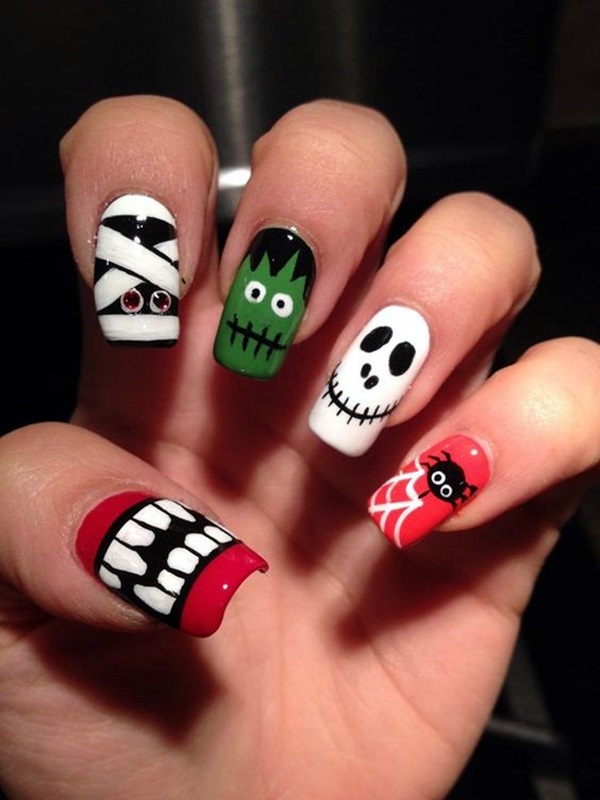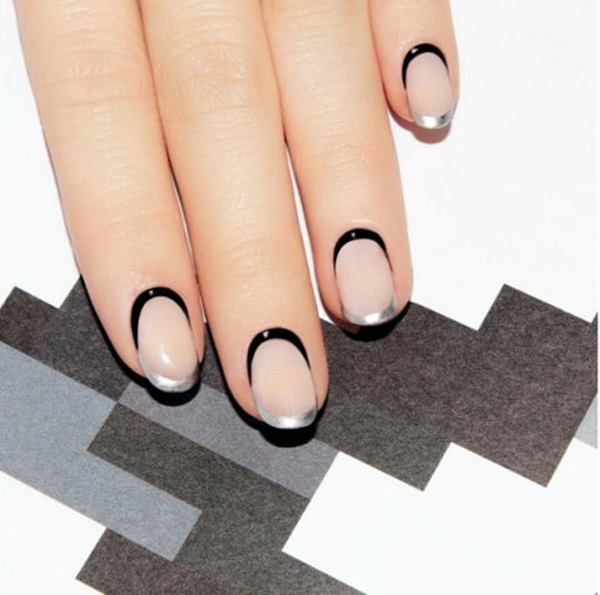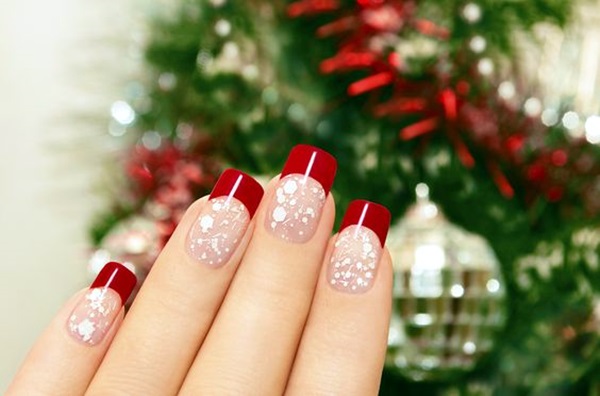 White Snow manicure!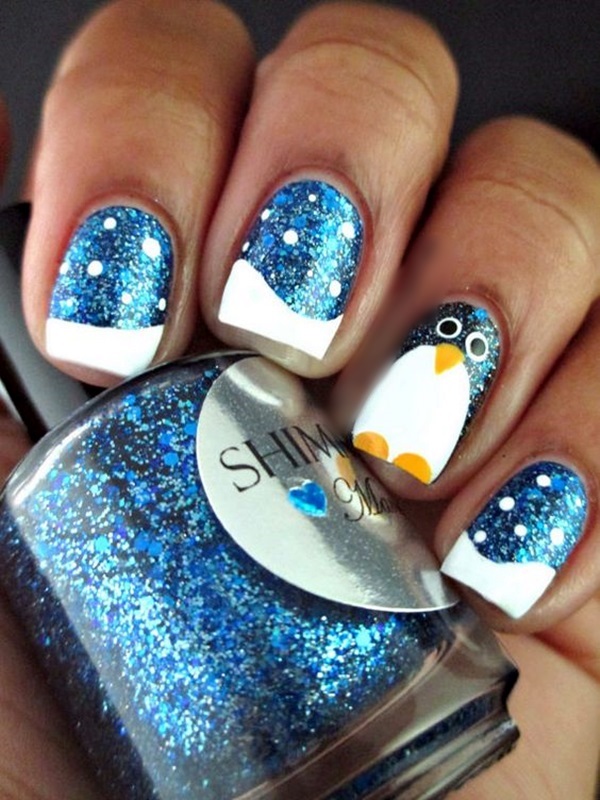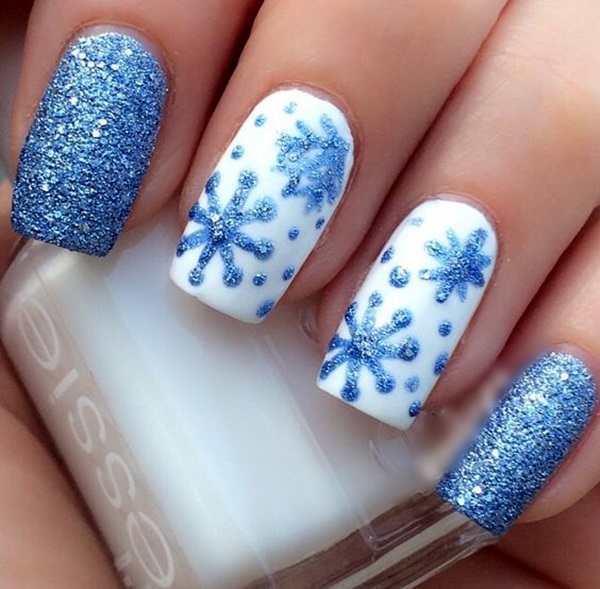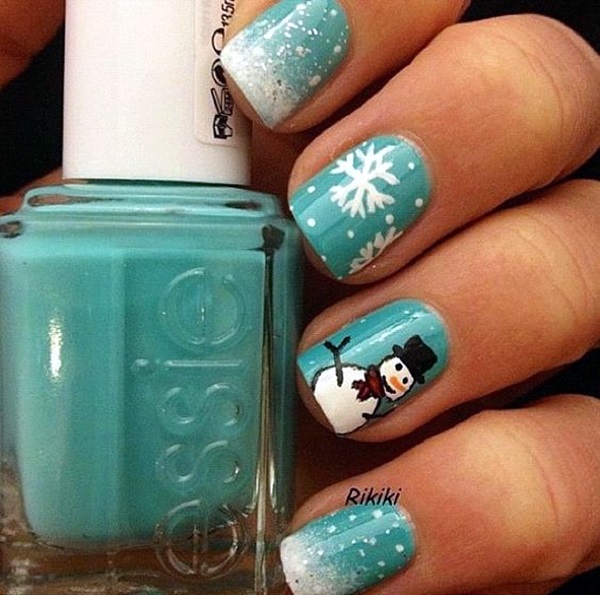 This idea is for those who love light colors over dark backgrounds. Once, you are done then just relax as surely it will grab attention from everyone. You need to create splash galaxy dotted designs in white over Violet nails and then happily see your nails say, Oh! Pretty me.
V-Shaped Nail art!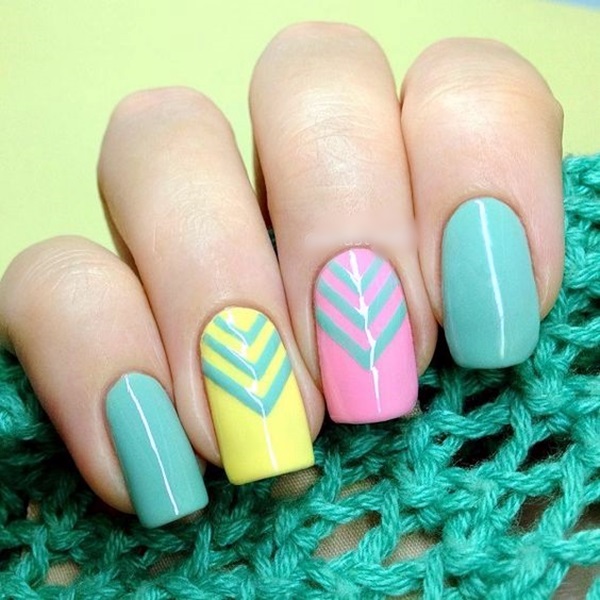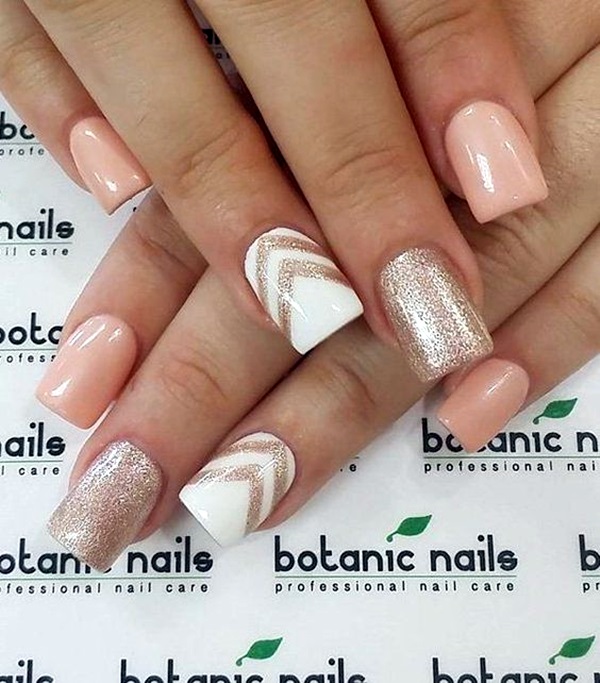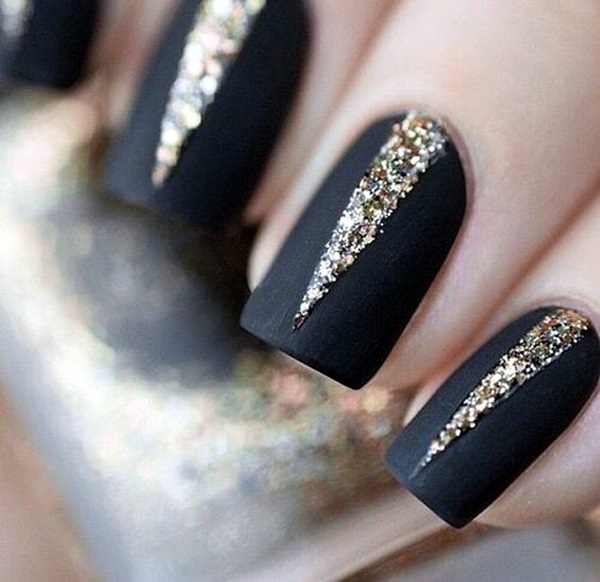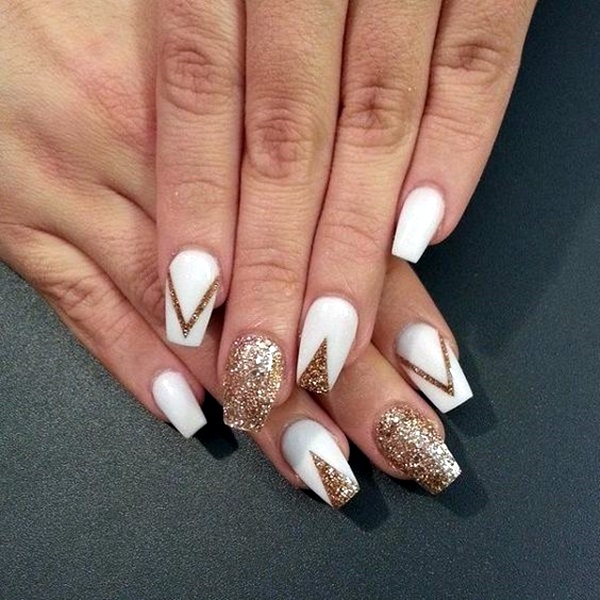 V shaped art is very simple, sober yet most attractive and most easy to apply.
Color your nails with Butter Red color, wait for few minutes let them get dry.
Take a color of your choice and it should be one which goes with Butter Red.
Paint them in such an astounding way that it gets V-shaped at the tip of the nails.
Go baby! You are done for making other women jealous of you.
"I LOVE YOU" message Manicure!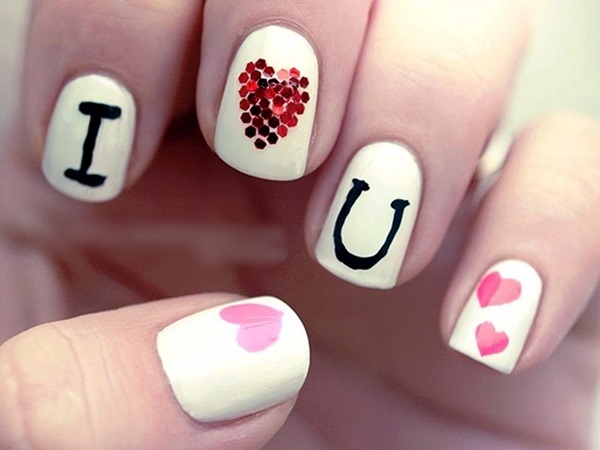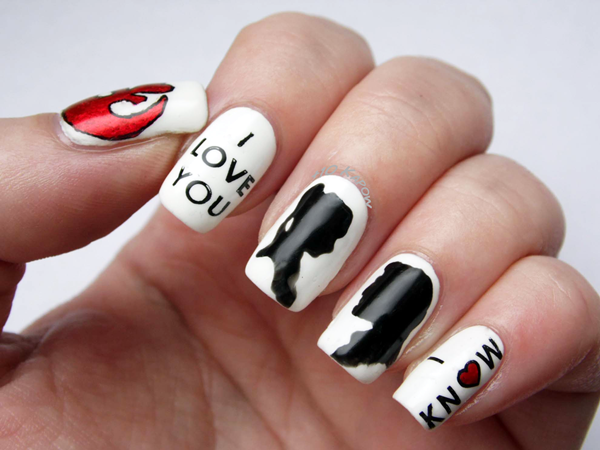 Ahh! The three magical words describe all. This nail art is for special occasions like Valentine Eve, Wedding Anniversary or when you want to convert your day into special one with your spouse.
Paint your nails in classic red except ring finger. Paint nude color on ring finger, afterwards take thin art brush and write 'LOVE'. One word on every finger and on thumb simply put 'YOU'. Sweet! Right ladies?  This is such a petty issue and we are there to help you in this! What we have here for you are cute nail art designs.
Dotted Art!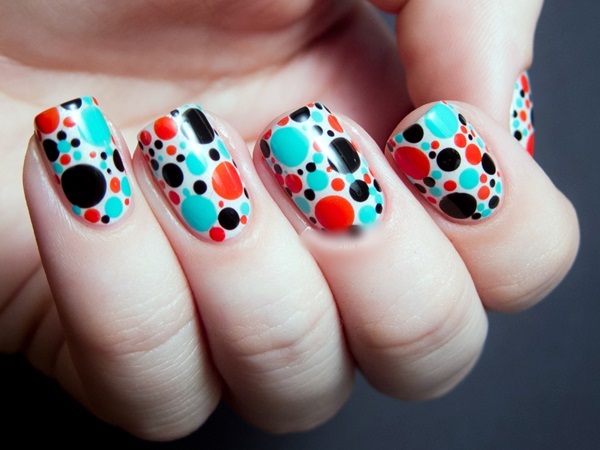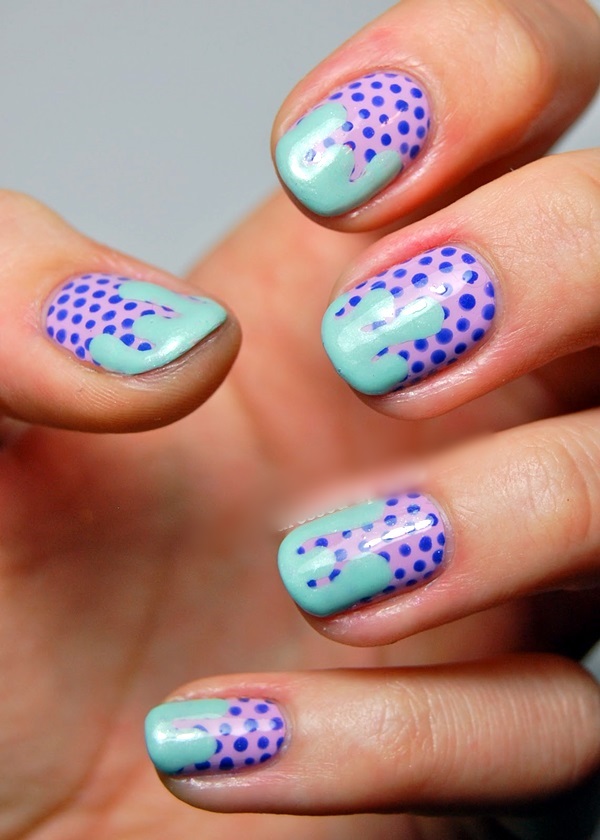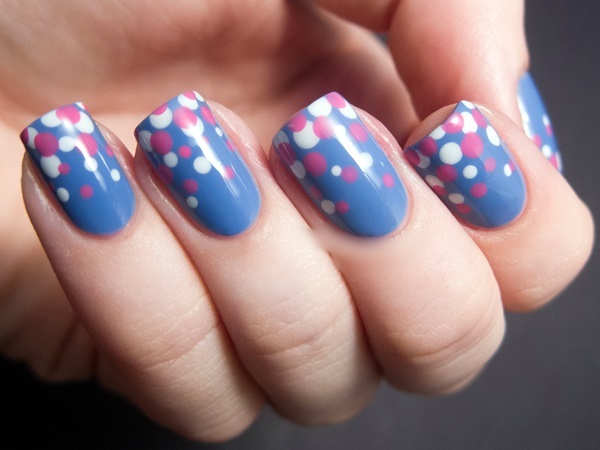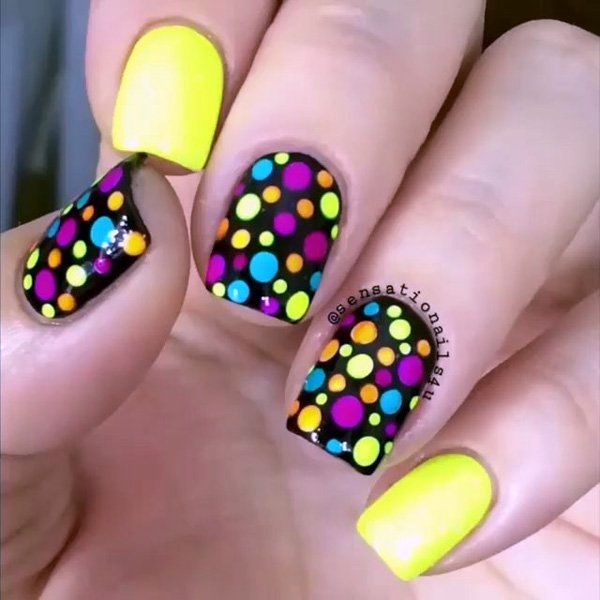 It is one of the best nail art for the beginners as it is easiest one to start with. You can simply start learning nail arts from this Holiday nails art design. When you will complete your dotted art you will actually find it much easier than expected. Here are the steps:
Apply base with nail paint of your choice and wait for few minutes.
Once the paint gets wet, with toothpick start dotting on nails.
Again, selection of color for dots is completely yours.
Surely, the results are going to surprise you. Wink! Wink!
Mix and Match Nail Paint!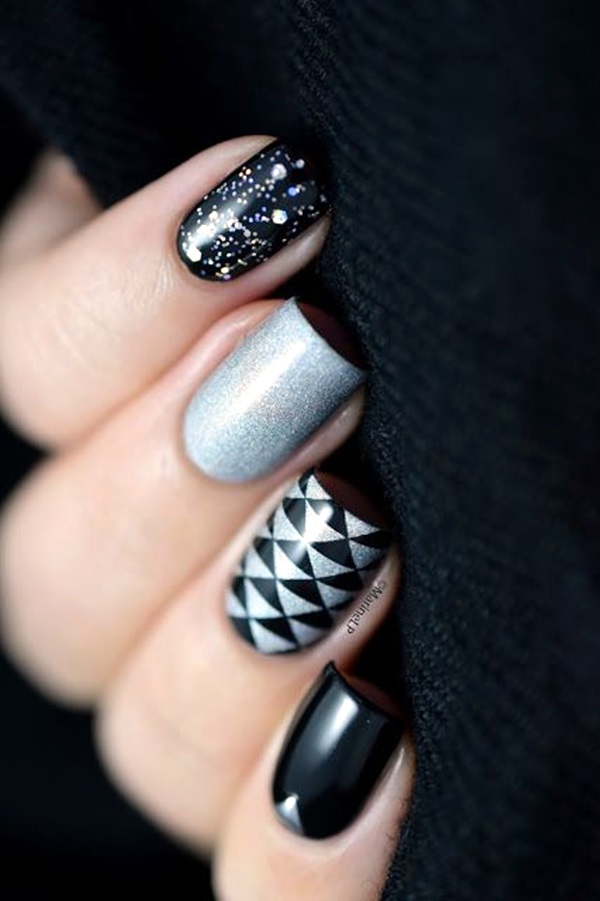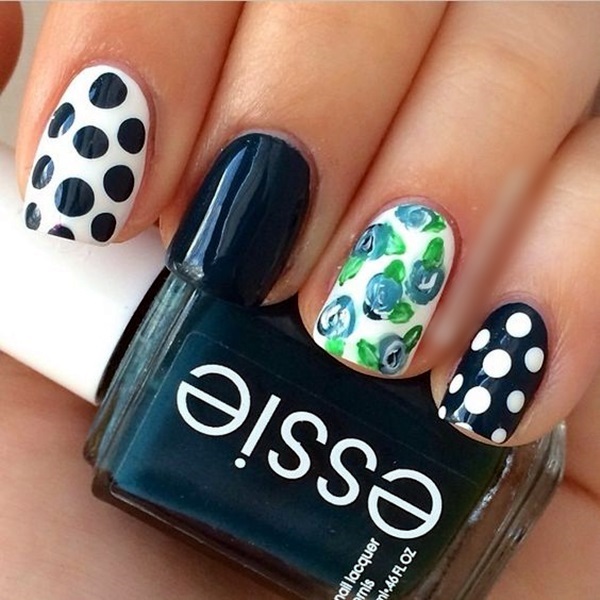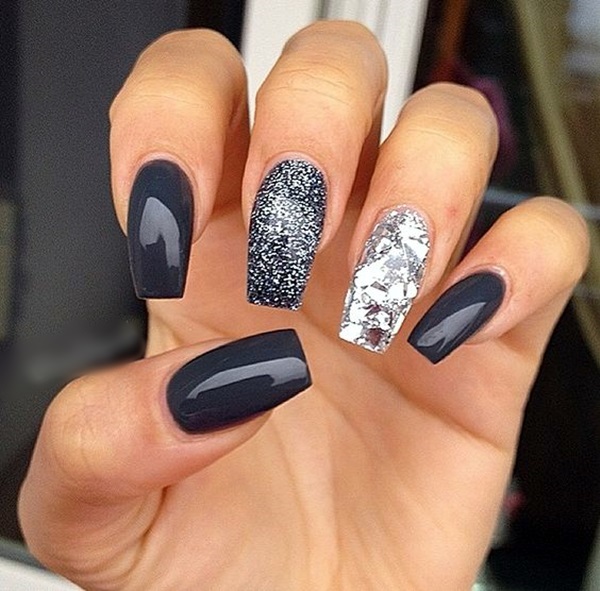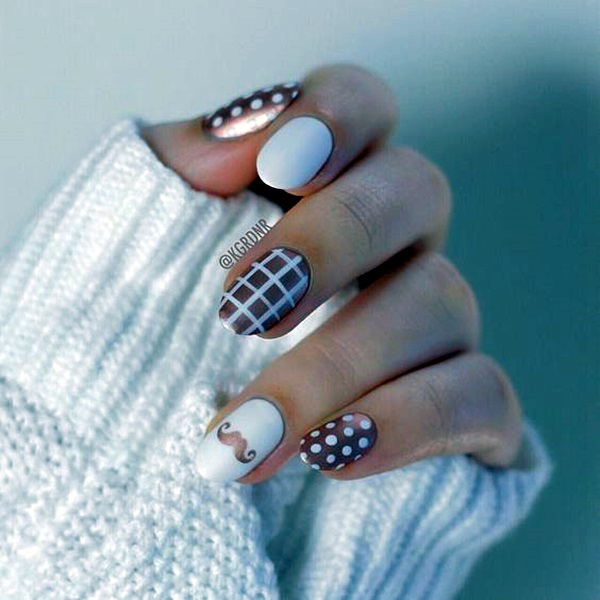 This art is among funkiest and coolest arts. Girls, listen! If you are cool and college going girls who don't care about what others think, then bingo! this one is your cup of tea. For mix and match nail art you need to try different colors which will gel well with your dress or you may try neon shades for best results. Remember, just go and grab it! Here are some Purple nail art designs that look amazing on any nail length, so choose the design which matches well with your lifestyle.
Glittery Nail Art!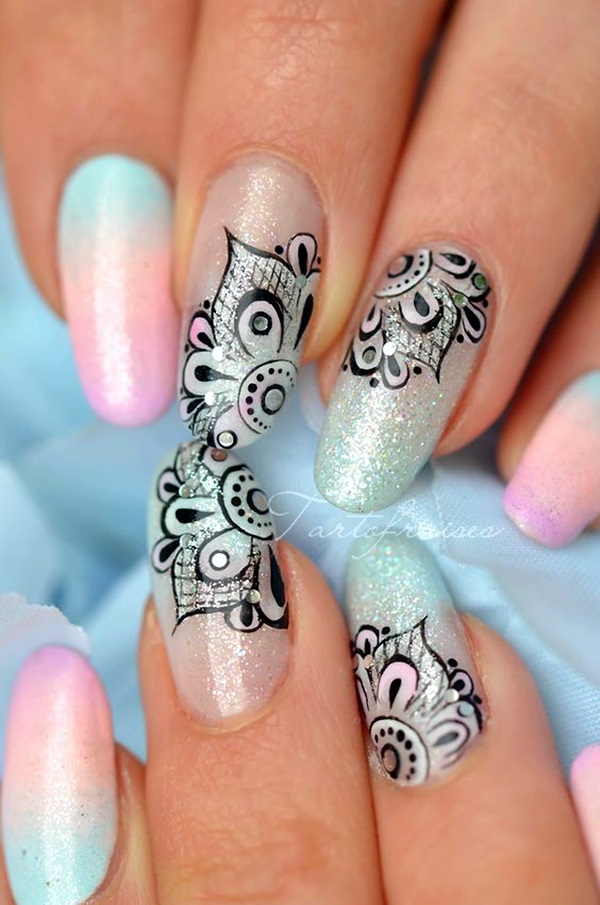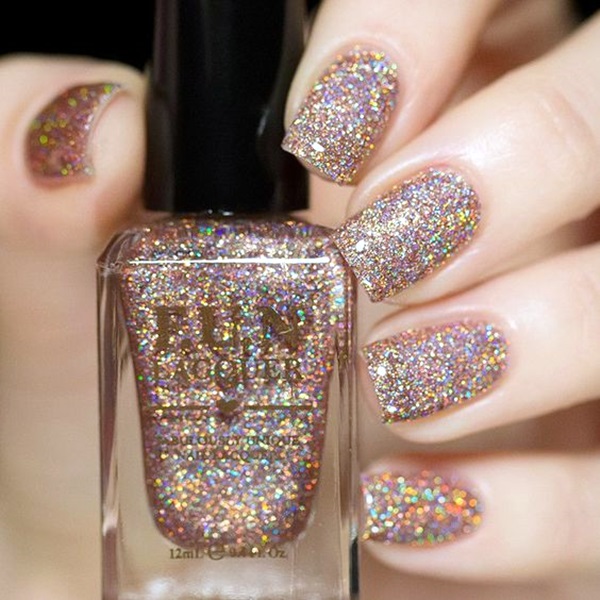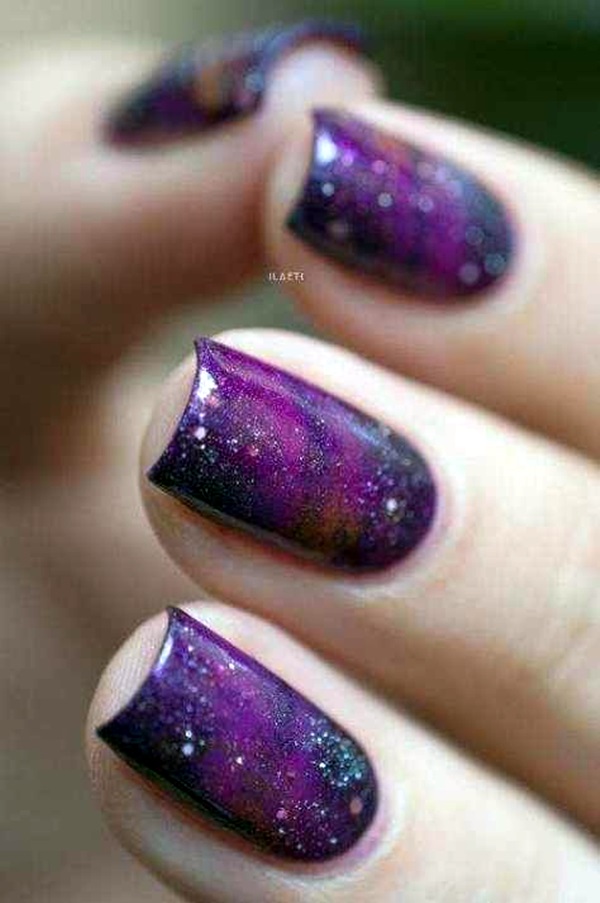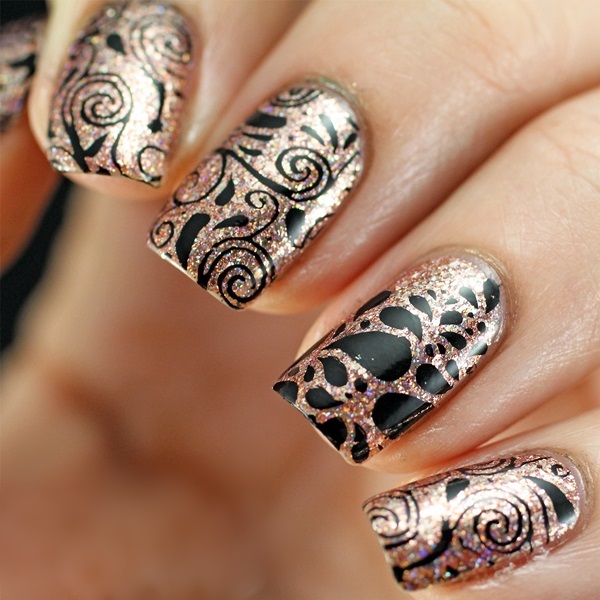 Among all the Holiday Nails Art Designs, this one is my favorite. And believe me when you'll see it, you will lose your heart at once. This art narrates the sensitivity of a Woman. It's much easy to create, all you need to apply nude coat as base. Afterwards, apply your favorite glitters on the nail tips using sponge.
Golden Nail Art!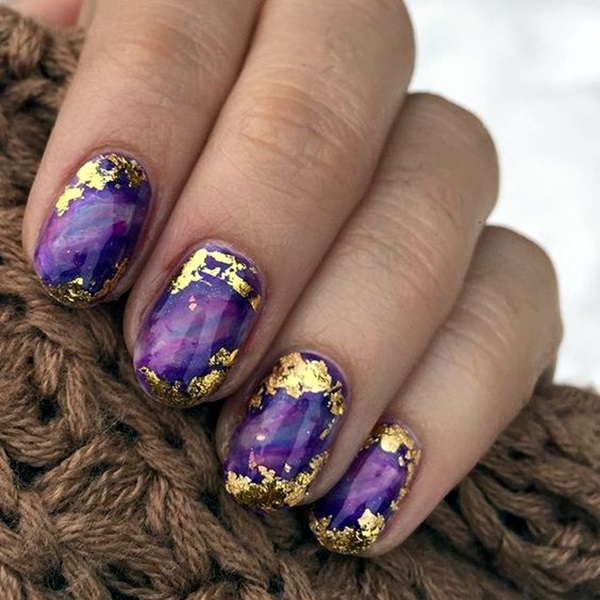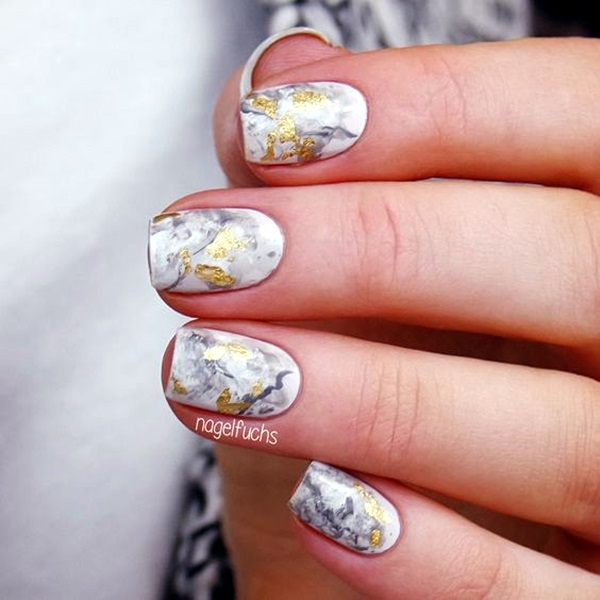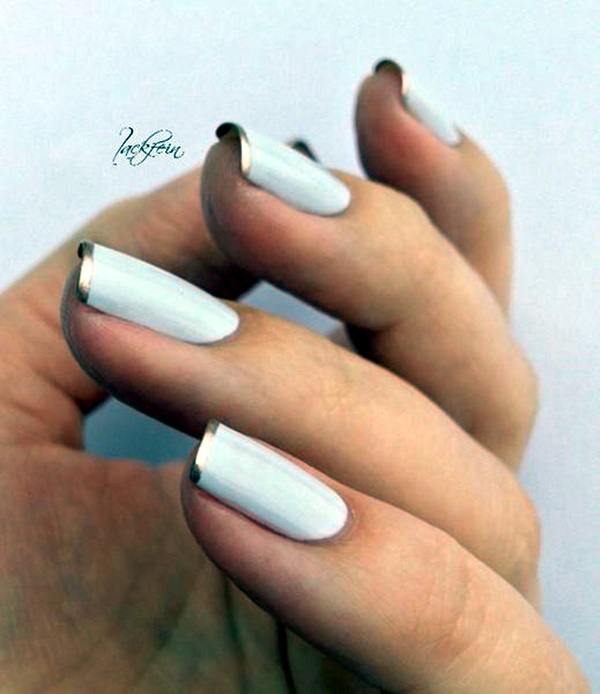 Gold is never out of fashion and it really looks perfect at time of celebrations and huge gatherings. Apply Golden shade as base and give two stripes of any color which looks much pretty with Golden. Yeah! All gold around, you are ready now.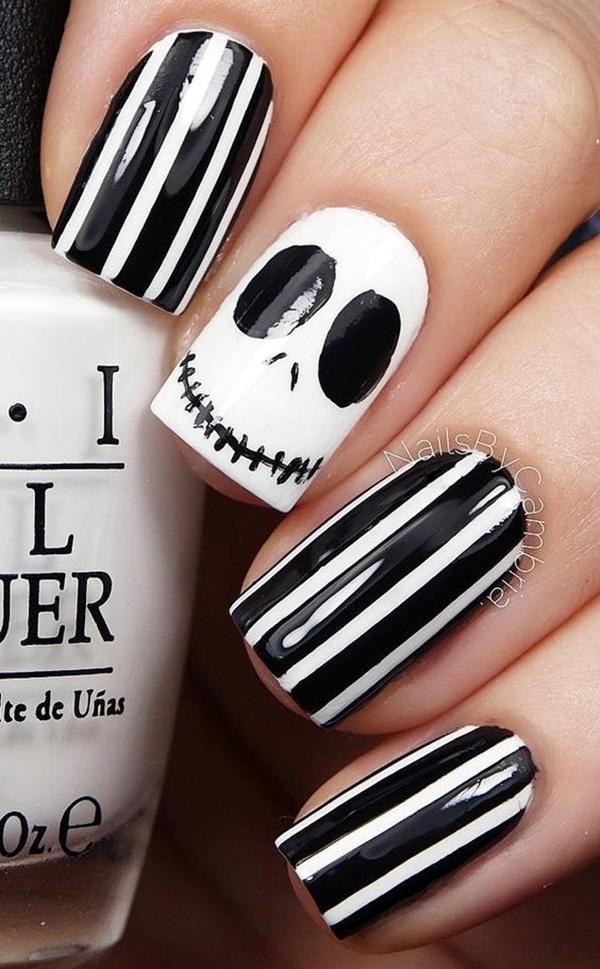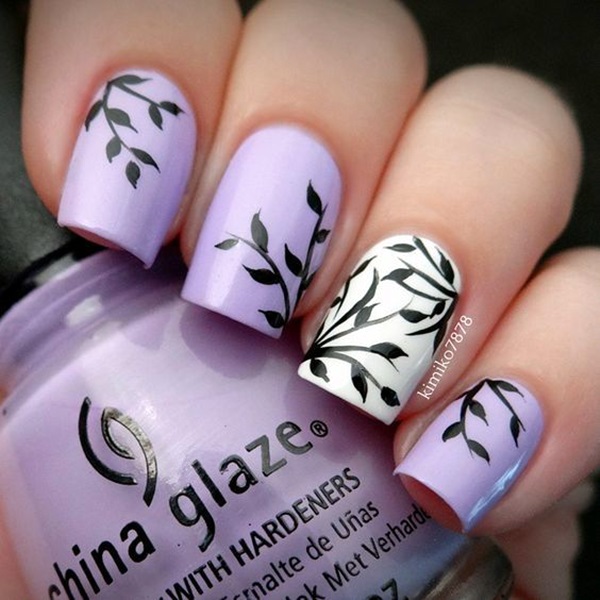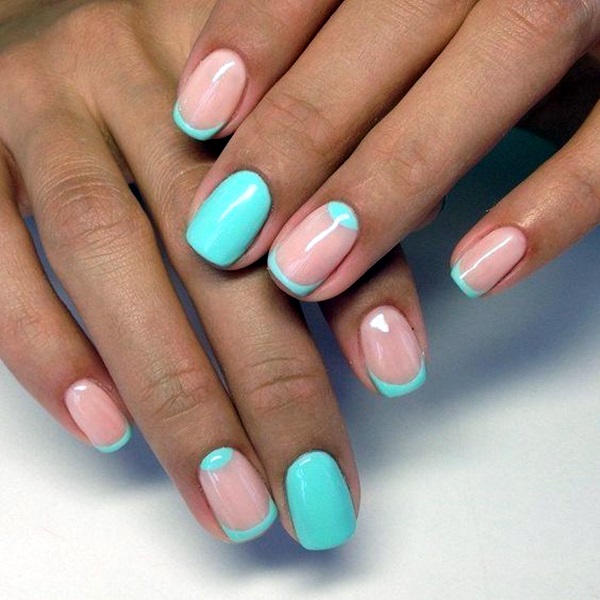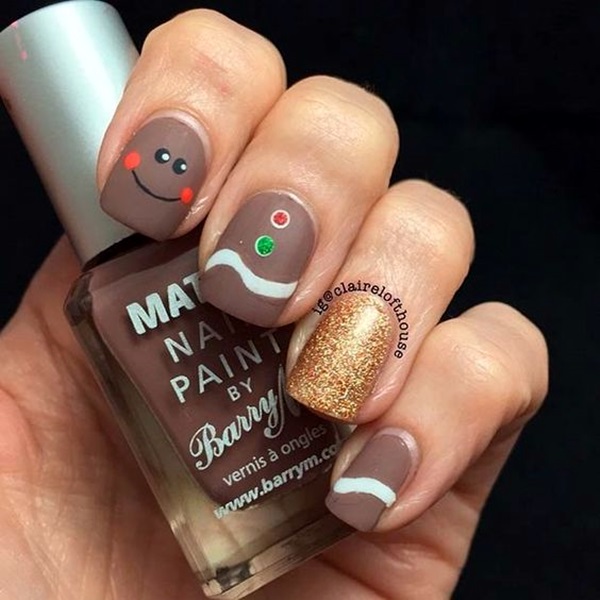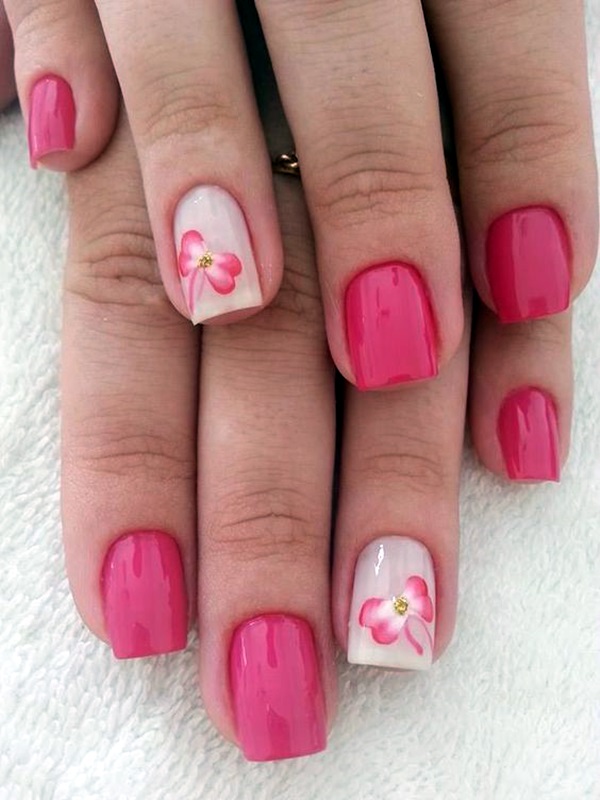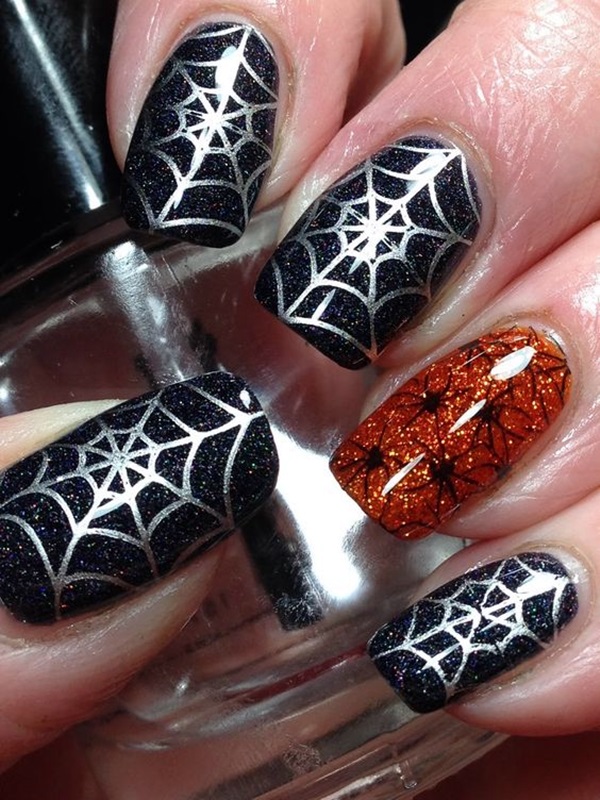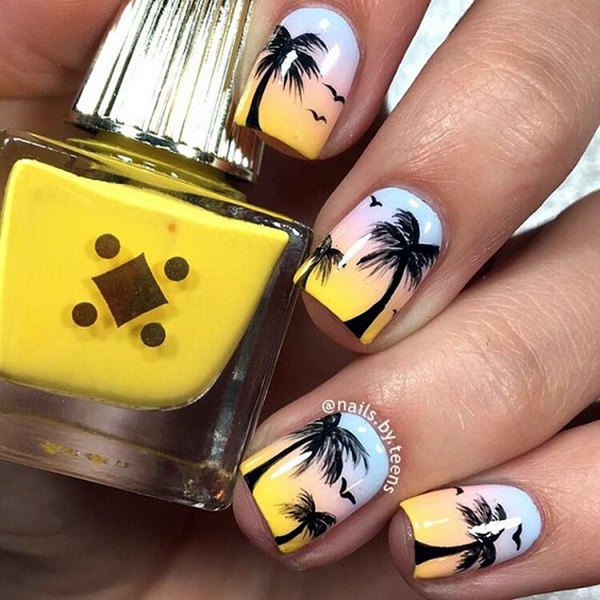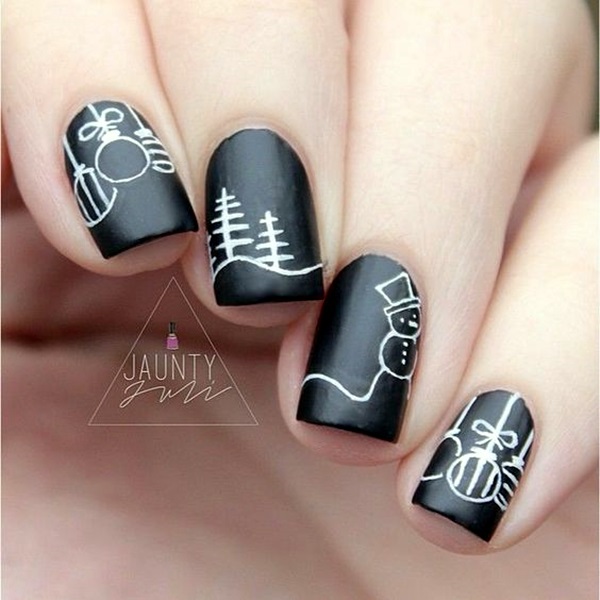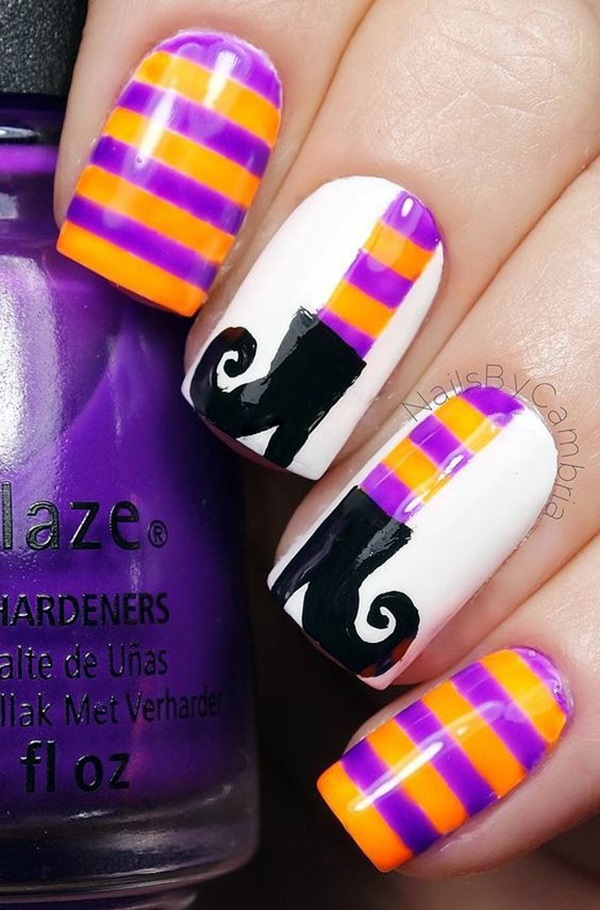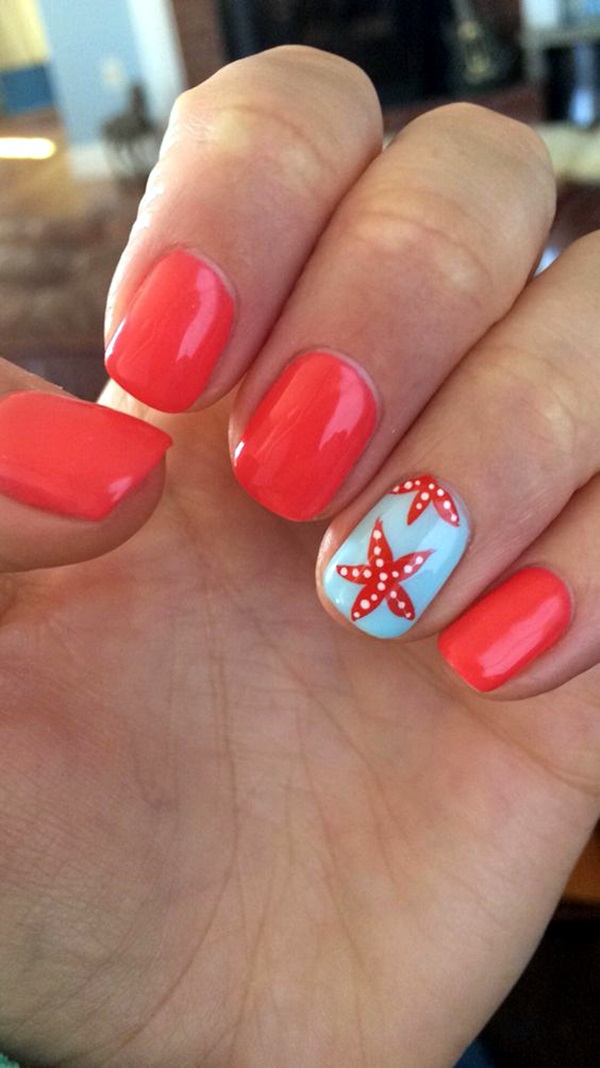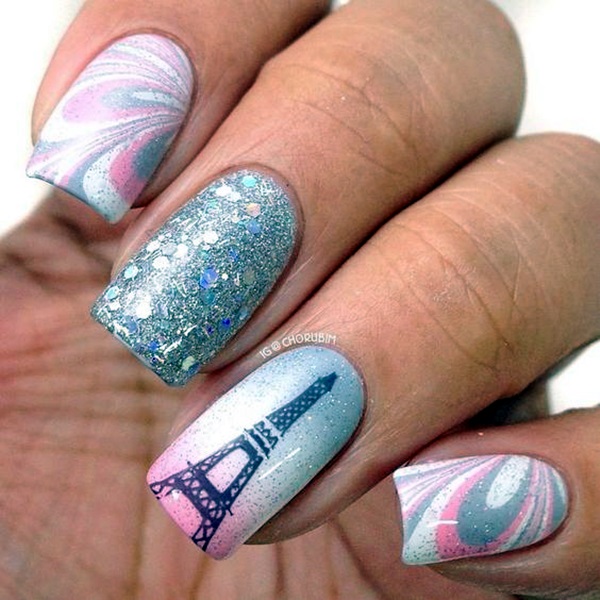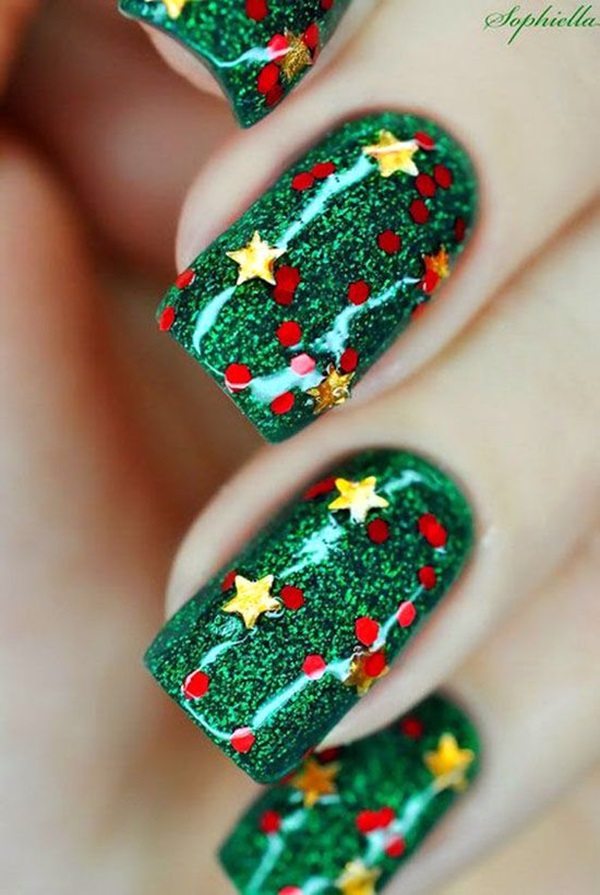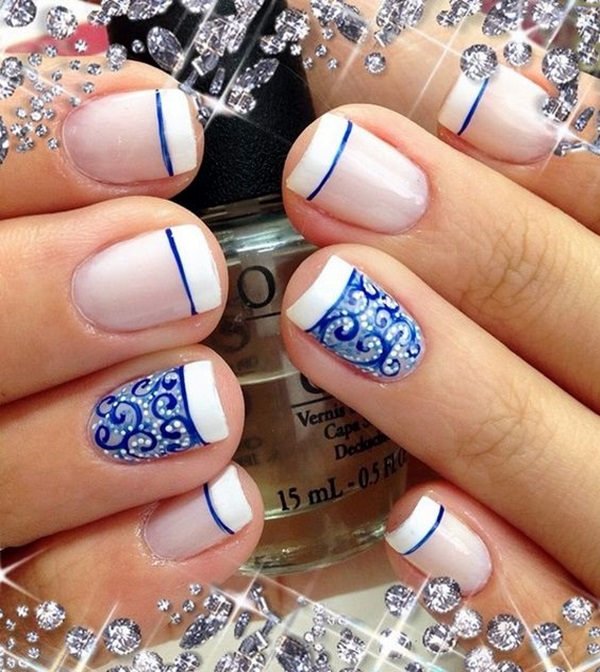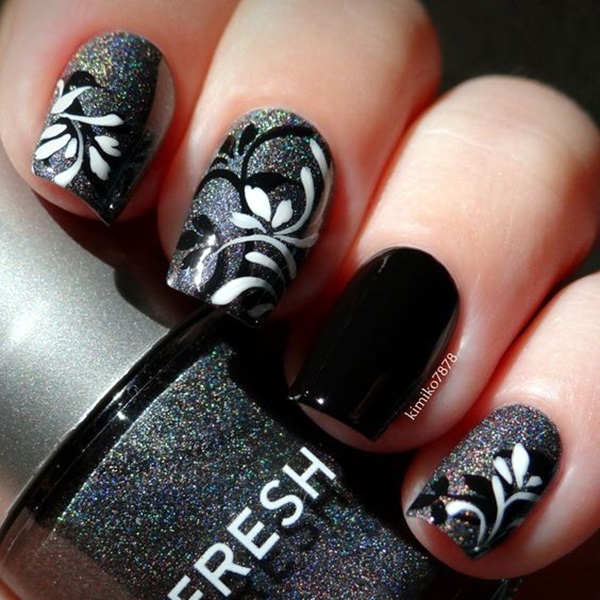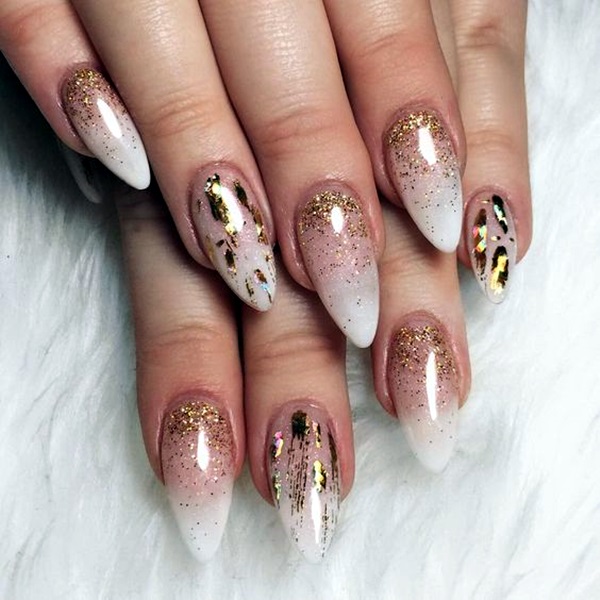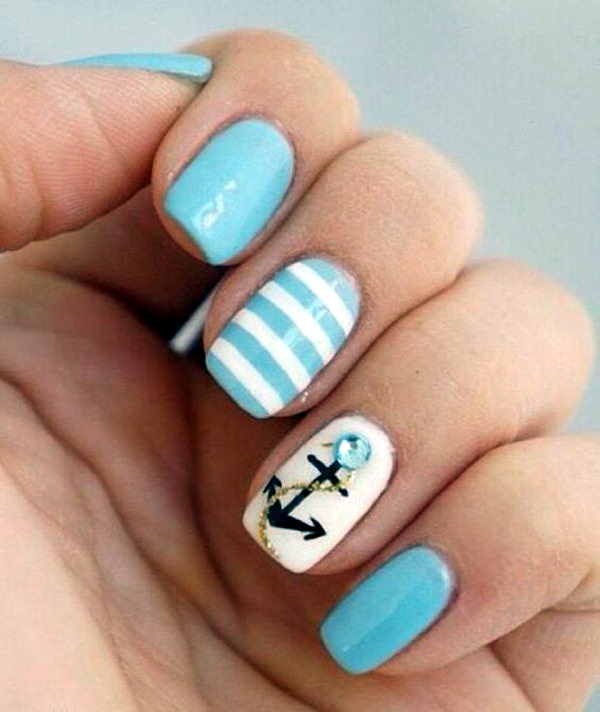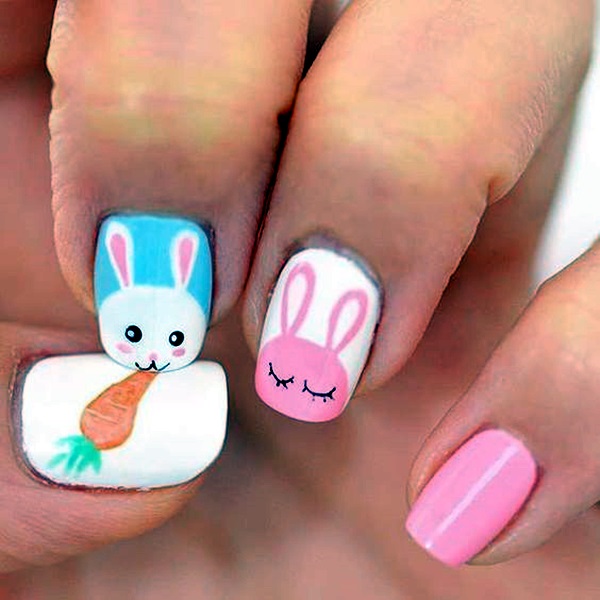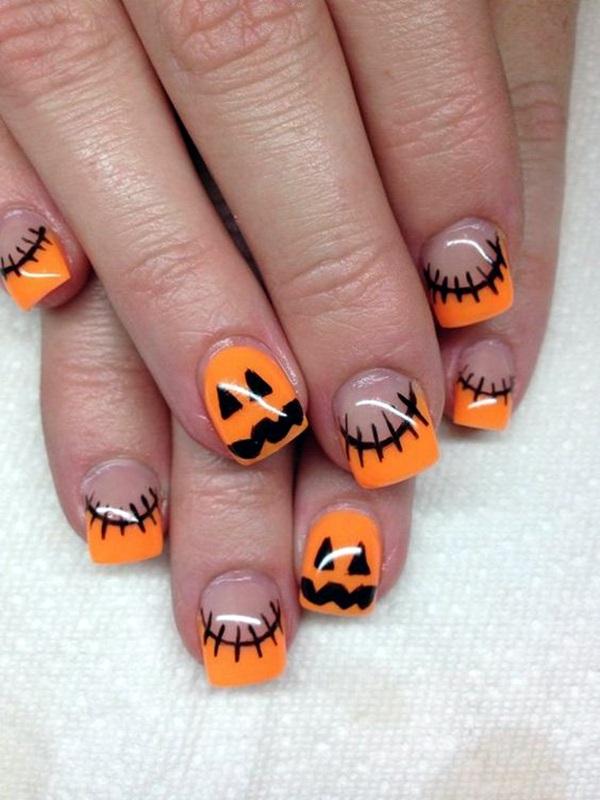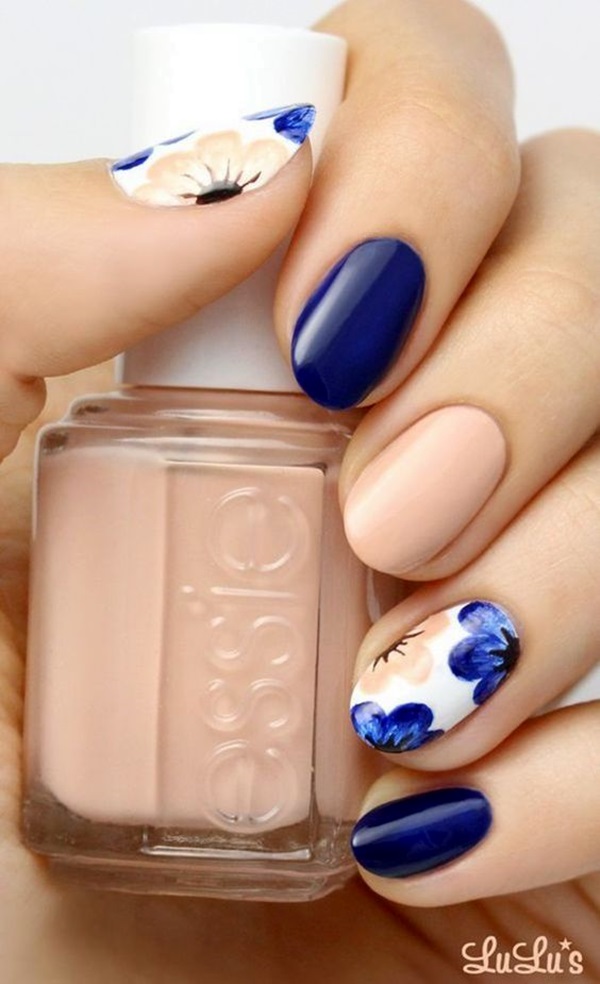 So, Excited? Dying to try some of these nails art designs? Trust me, with these Holiday Nails Art Designs you have got the perfect idea regarding your choice and how you can get it done on your nails. So, this time during your holidays try something new and stylish which will grab all the attention around you. Wish you all the luck!