People are becoming highly modernized these days and many of them love to choose to do their own piercings. This can be a good thing or a bad thing because some people choose to have their ears pierced at a piercing studio while some other choose to do it themselves, at home. Now, from here arises the confusion such as – how to do piercing at home? What are the safe methods? What precautions need to be taken? And, so on.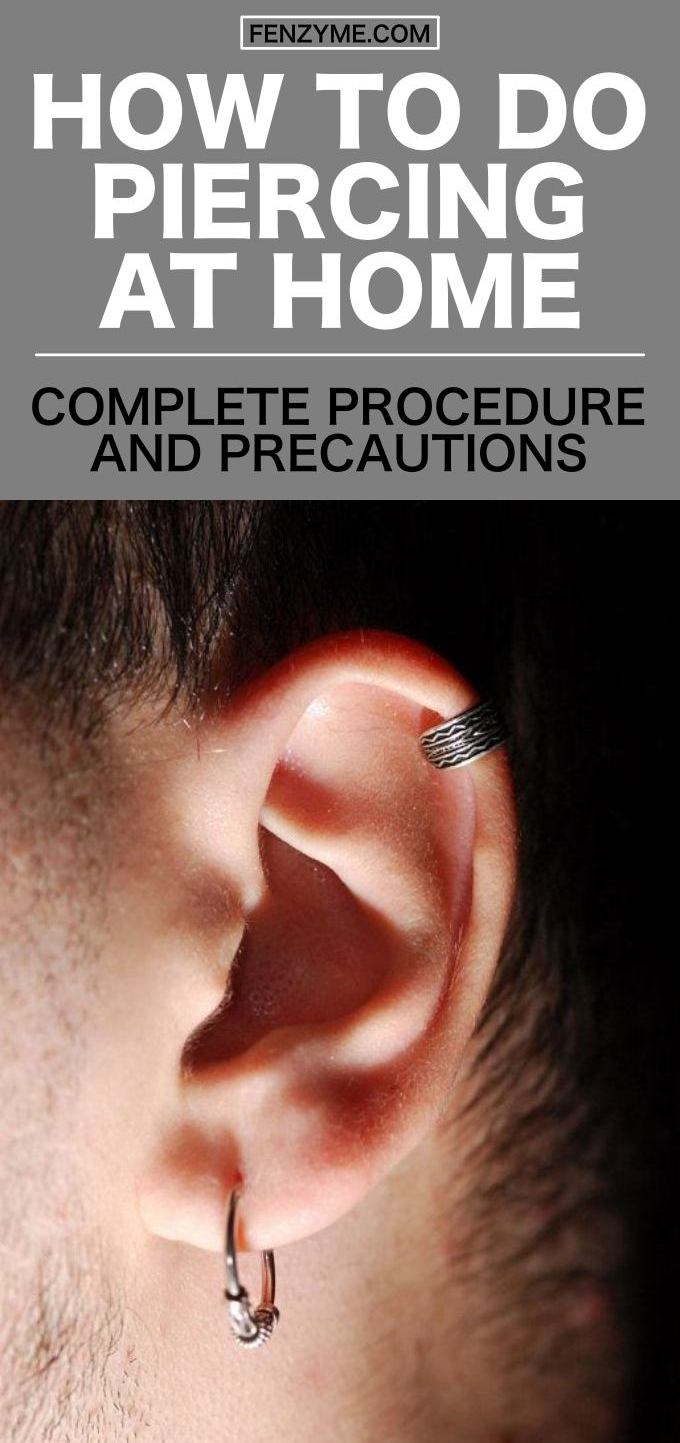 Yes, piercing hurts! We all have a different level of pain tolerance which should be kept in mind when getting a piercing. However, understanding how to pierce ears, lips or belly line at home safely is crucial as it ensures you successfully piercing with minimal pain and risk of infection. Today, in this post we request you to keep the following safety practices and procedure in mind while doing piercing yourself at home.
How To Do Piercing At Home
PROCEDURE –
Put on gloves and make sure the table is washed before you lay out your sterilized supplies.
Wipe down the selected area: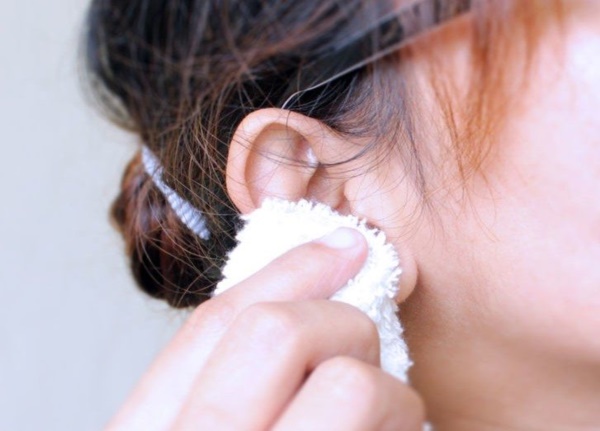 Image Source
After deciding the area where you'll do the piercing, wipe it down with rubbing alcohol on both sides of the piercing to make it clean.
Dot your place with the Surgical Marker: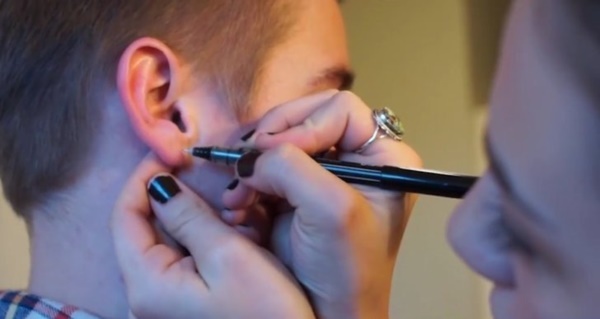 Image Source
For accuracy, it's best to mark the location. Using a sterilized surgical marker, place a dot on the selected area and examine your dots in the mirror to ensure that the location is correct.
Pierce your Ear with the Needle: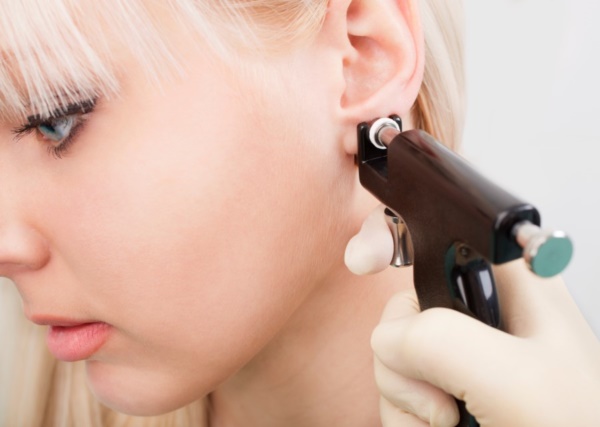 Image Source
Press the sterilizing sewing needle through the piercing point and the needle will feel different going through skin, cartilage and other types of tissue. If you're doing an ear piercing you should simply pull the cork away from the ear with the needle in it.
Insert Jewelry: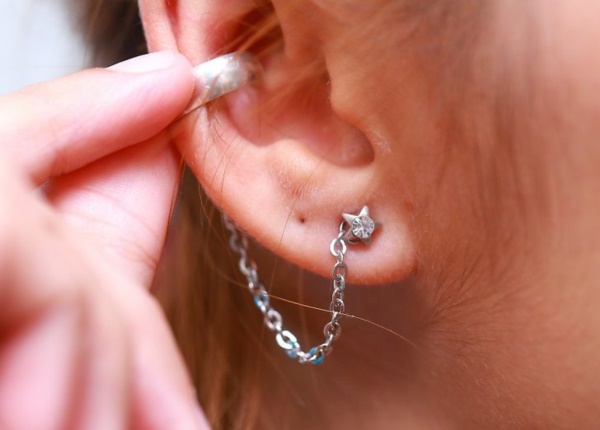 Image Source
If you are using a stud, then you only need to put the back on. Other types of jewelry will need to be put into the hole. Later, clean it up and wipe the wound with rubbing alcohol.
Besides this, make sure to keep your piercing safe and infection free when thinking of how to do piercing at home?
PRECAUTIONS –
Wash and disinfect your Hand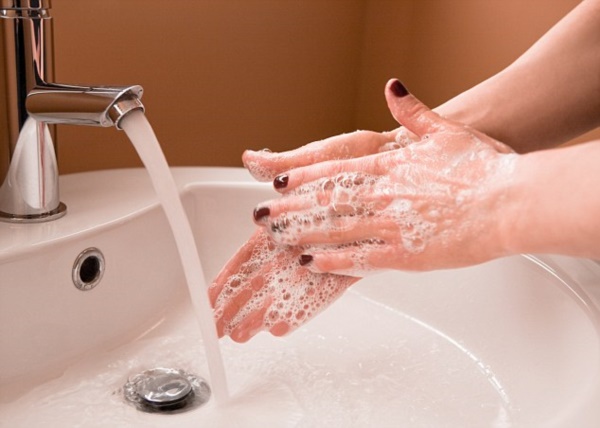 Image Source
That's the most essential step to ensure the proper hygiene in your piercing procedure. One must sanitize hands with an antibacterial soap before starting because the germs accumulated on your hand may pass on to the piercing tools.Also try cute ear piercing.
Get ready all the Equipment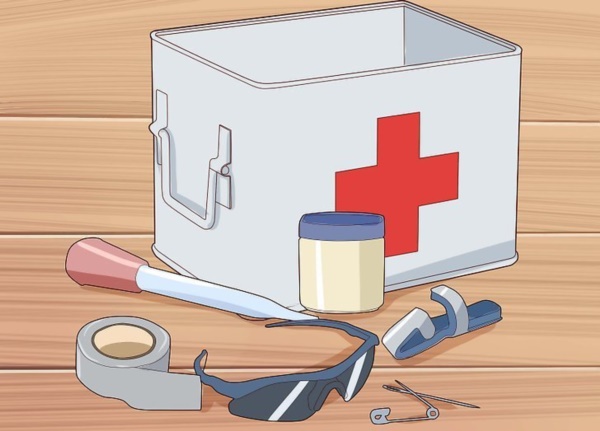 Image Source
To avoid last minute hassle, keep all the equipment ready like – rubbing alcohol, piercing needle, cotton swab, numbing cream and clothes ready.
Clean the Piercing Area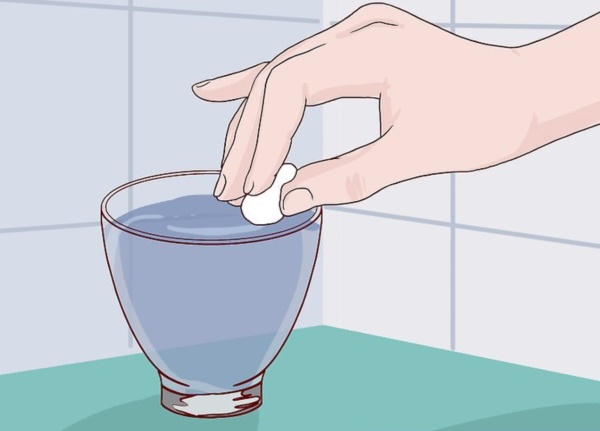 Image Source
After sanitizing your hands, clean the area to be pierced with rubbing alcohol and avoid touching the area once it is cleaned.
Sterilize your needle in Alcohol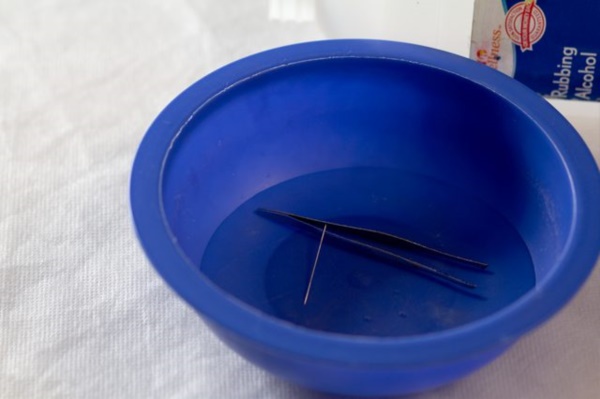 Image Source
Pour alcohol into a small vessel, such as – shot glass and submerge the needle completely in the solution for at least one minute.
Choose the Quality Jewelry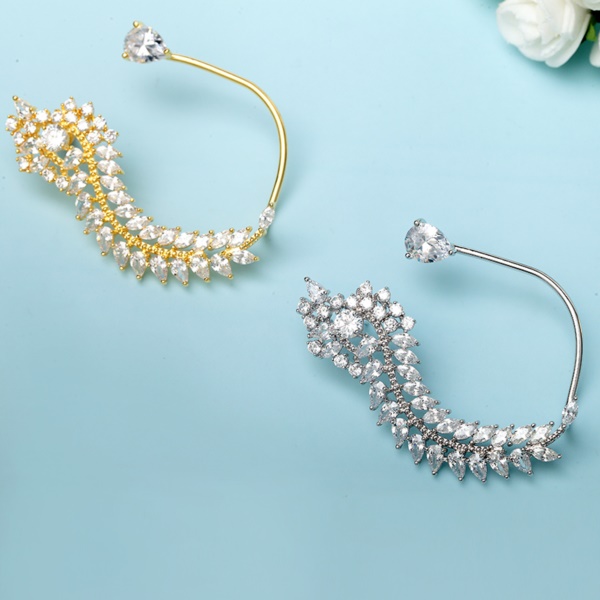 Image Source
To reduce the chances of infection or irritation, always use quality jewelry items. As per experts, one must use jewelry piece made of surgical steel, titanium or gold. And, yes! Don't forget to clean the jewelry with rubbing alcohol before wearing.
Avoid removing the new earrings for at least six months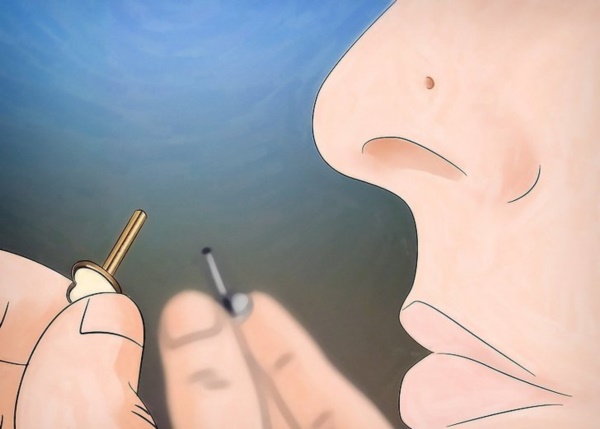 Image Source
To allow the piercing heal completely, one should not remove or change out the jewelry for the first six months.
From ears to lips to belly, piercings are popular and will continue to remain like this. But, they also carry some risks and can cause complications. So, it's vitally important to note down the right procedure in relation to how to do piercing at home. Consider the location of the piercing and whether you'll be able to conceal the piercing if necessary – such as at work or not.