Decorating nails is an incredible art! But have you ever wondered how such a small canvas can look so creative and how big impact it can have on the whole outfit you choose to wear for a particular occasion? Spring –with its festivals, late-night parties and get together in an open area is always a good excuse to grab the hot pinks, bright blue and neon shades. So, Gals! Slough off your heels and paint on a fresh coat of the popular spring nail colors of 2017 today itself.

Here we present edgy and deeply pigmented nail polish shades to get you excited. Then how about some chic Spring Nails Designs and Colors Ideas to make your spring way more stylish than it ever was?  After all we all want out nails to look flawless when we are out for an evening party with friends in springtime!!
Popular Spring Nail Colors Of 2017
Matte Nude!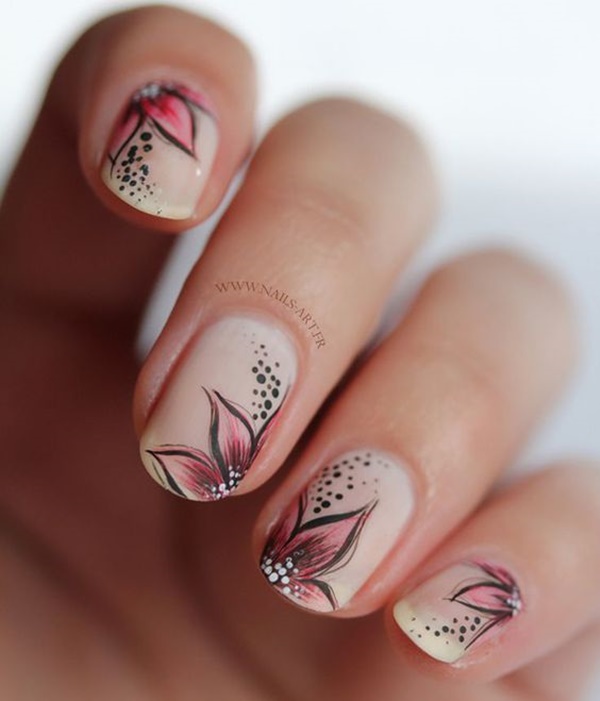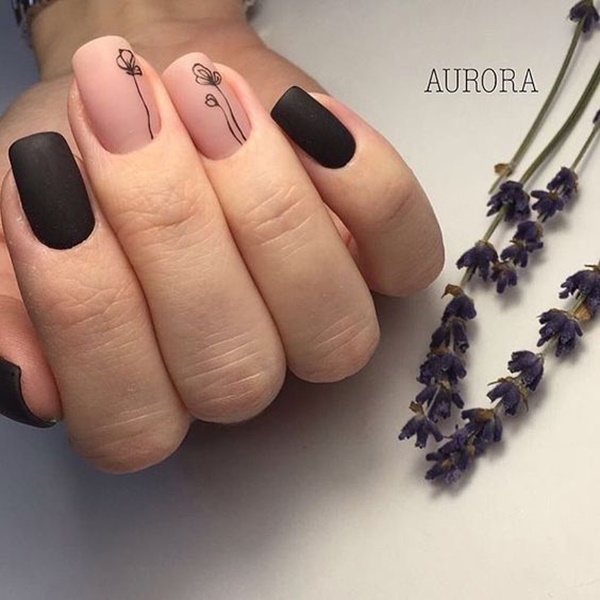 Nude nail color is trending in a big way this year, especially in spring. If you want to bring glow on your skin, try a glossy version of a matte nude. The shade is neutral, so you can wear it with anything.
Hot Pink!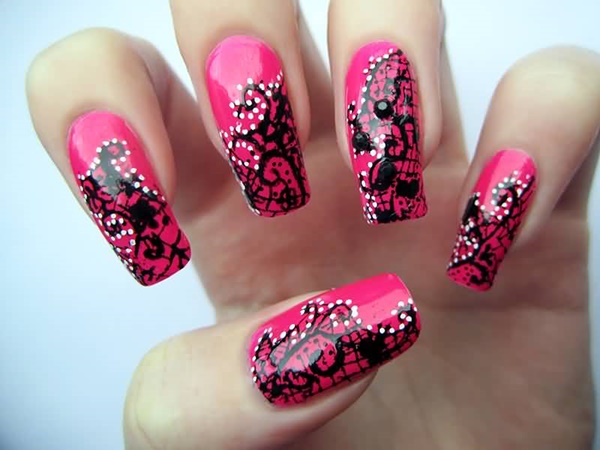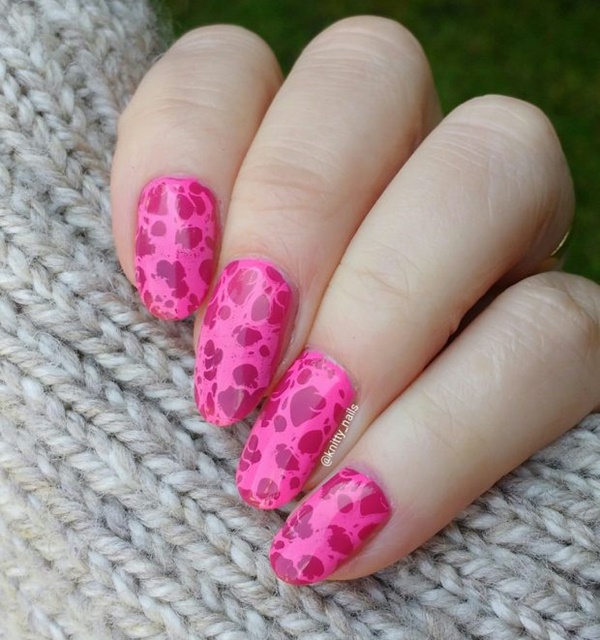 Pink is one of the hottest colors of spring! Pairing pink nail color with any outfit never proves you wrong. Moreover, the color brings out the golden sheer on your skin and you like a sexy babe.
Cool Black!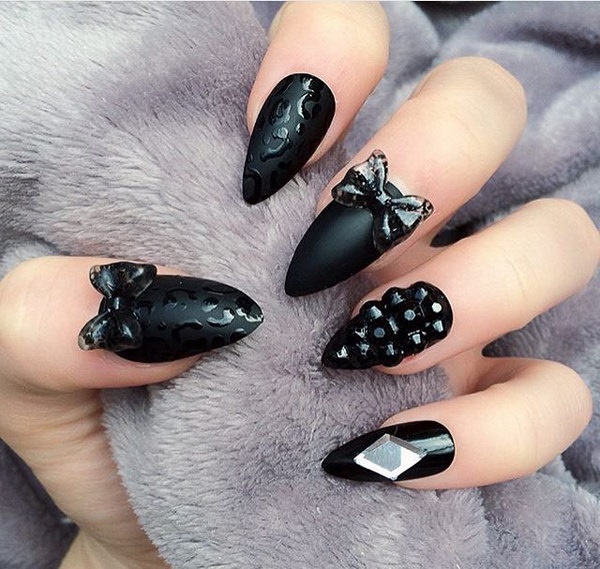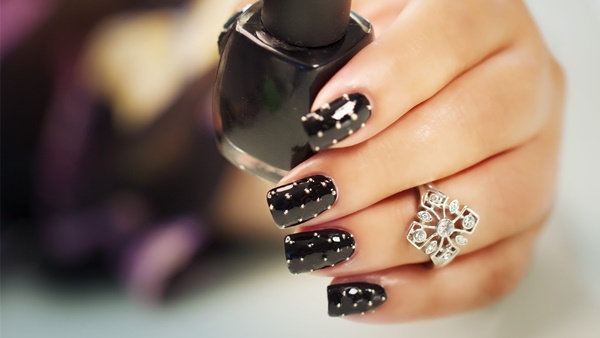 Black color is daring, yes! Girl's favorite way of wearing it is just on the tip of the nails with a soft and shiny red as base.
Baby Pink!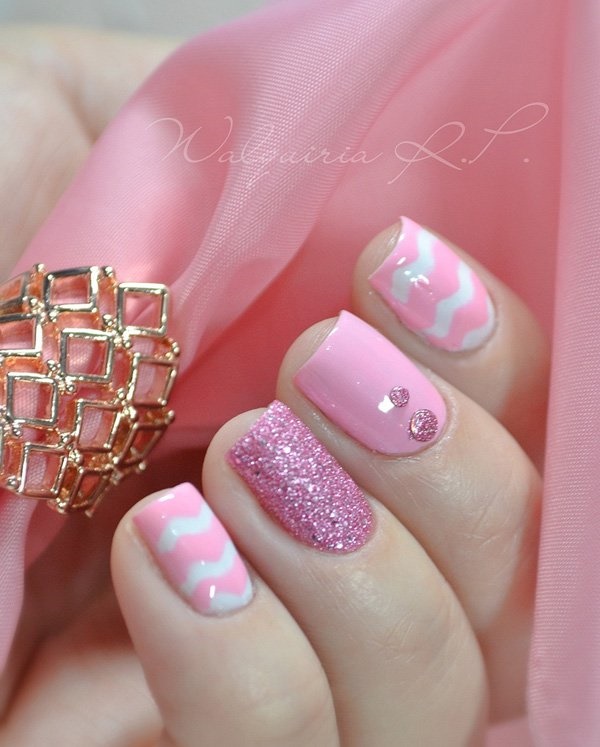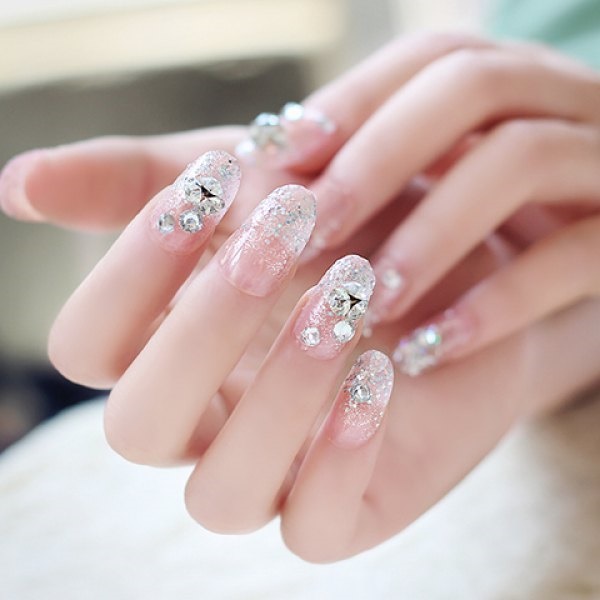 If you want to look simple, paint your nails with a sweep of baby pink polish applied on half of the nail area. And, yes – baby pink can be glam for the office.
Perfect White!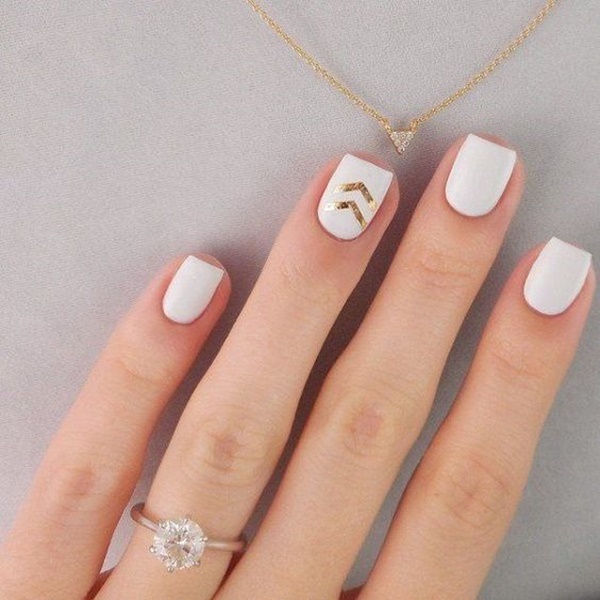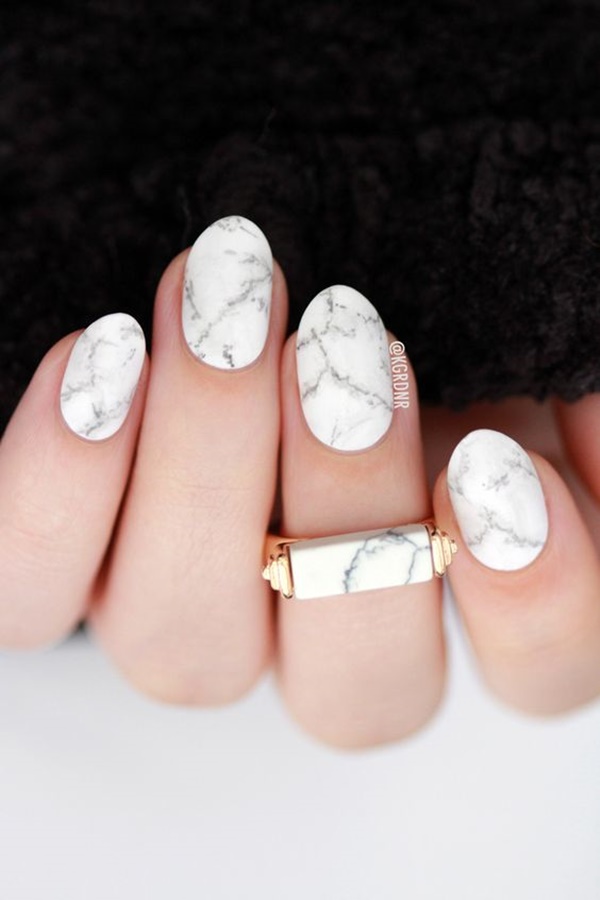 Though white ranks among popular spring nail colors of 2017, but the fact can't be ignored that it's a little harder to pull off. Solid white shades look really cool when applied perfectly and paired with colorful outfits. Out of those intelligent tricks to make your appearance sparkling gorgeous also includes these chic white nail arts designs to try.
Red and White Combo!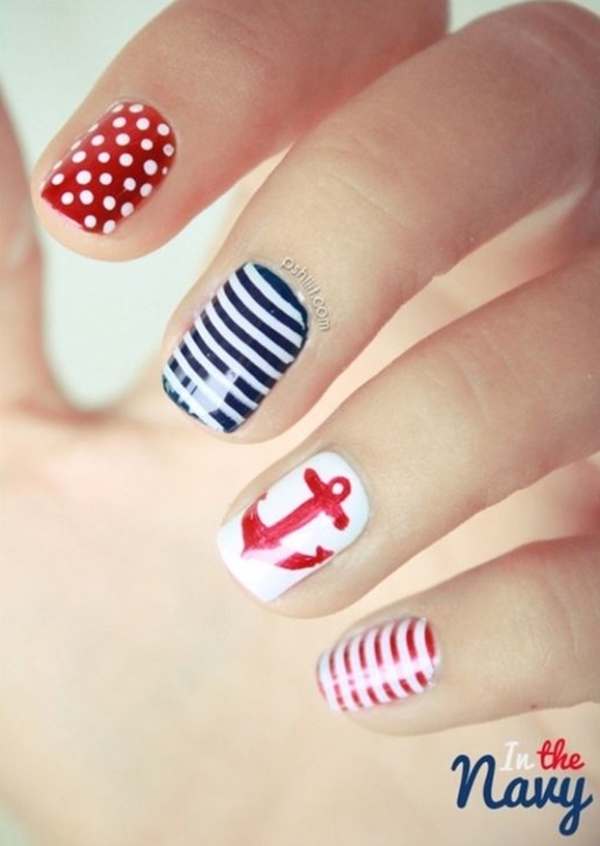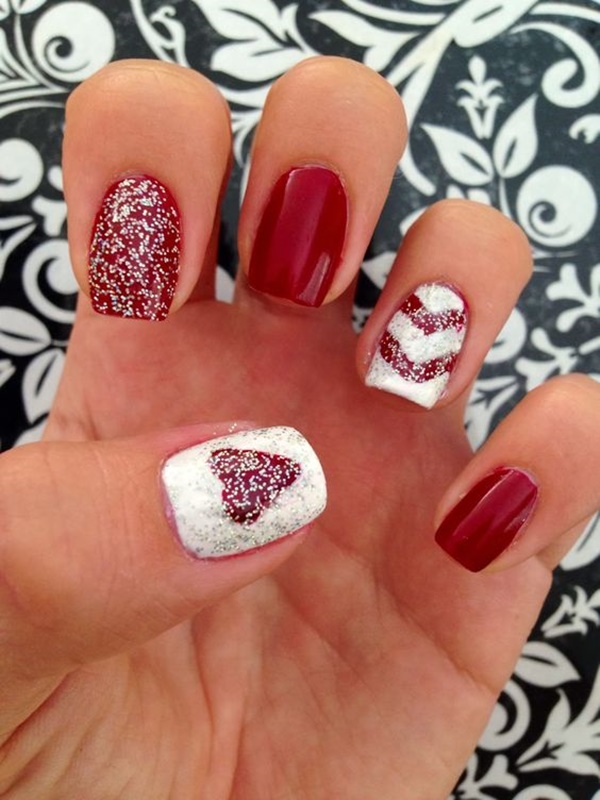 If you are fan of French nail design, then try to paint your tips in shades of red and white polish alternating as main and tip colors. Both the colors give romantic feel to your nails.
Purplish Burgundy!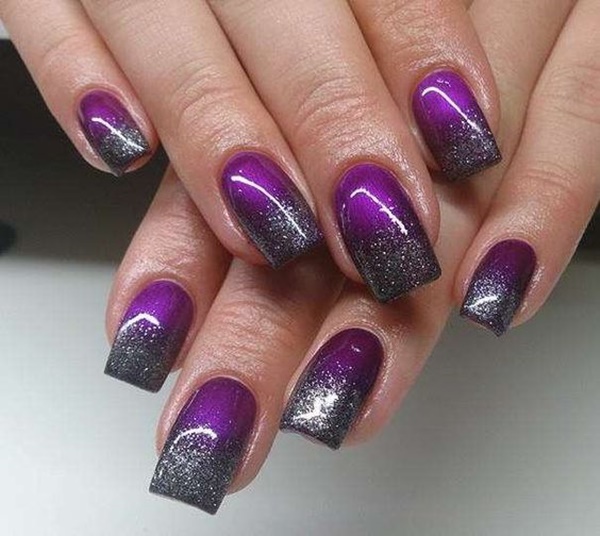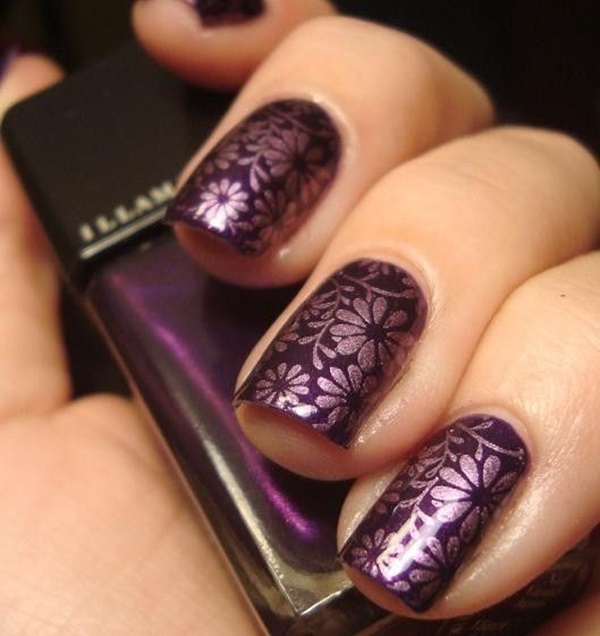 This is an especially interesting color choice of the spring 2017. The shade is soft, bright and exudes perfect springtime health.
Glossy Peach Shade!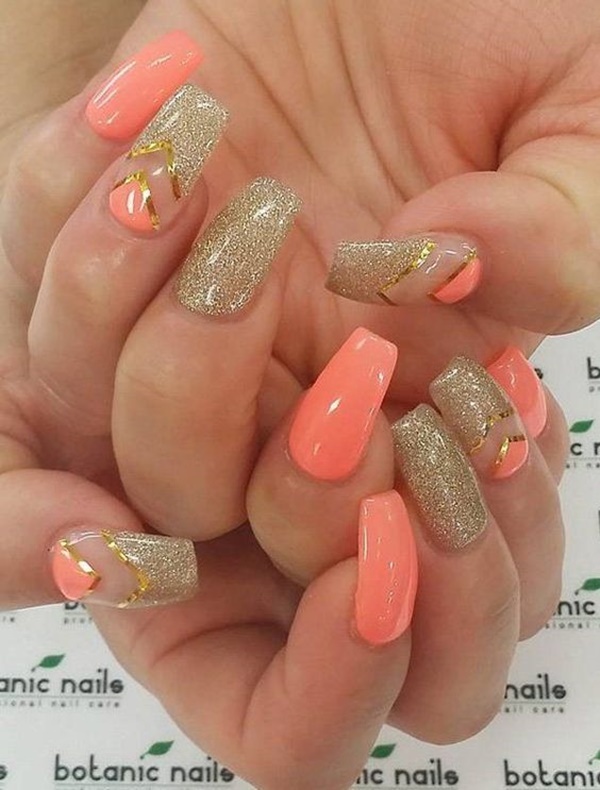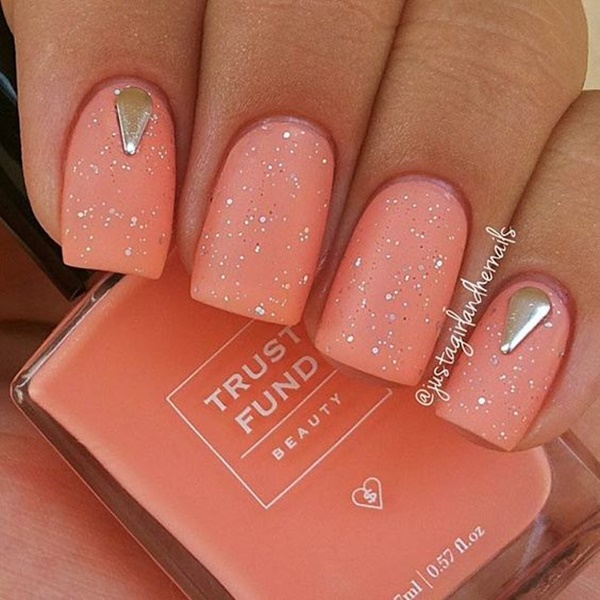 Are you looking for a shade that is girlish and yet outgoing, opt for a glossy peach shade to bring in more of a spring cheer.
Mint Shade!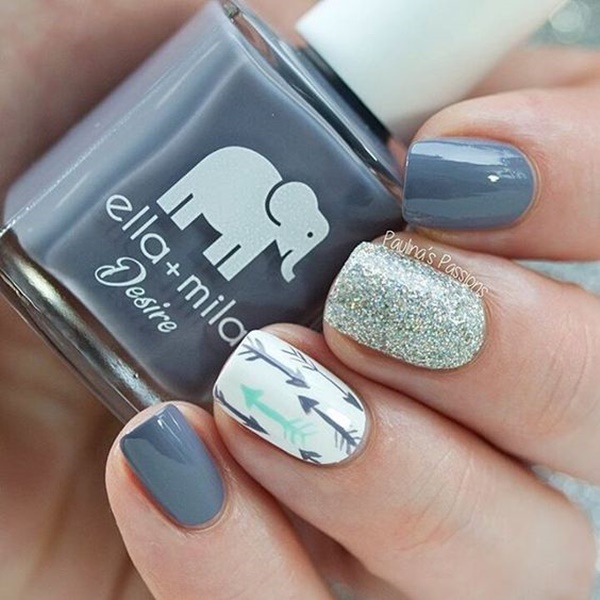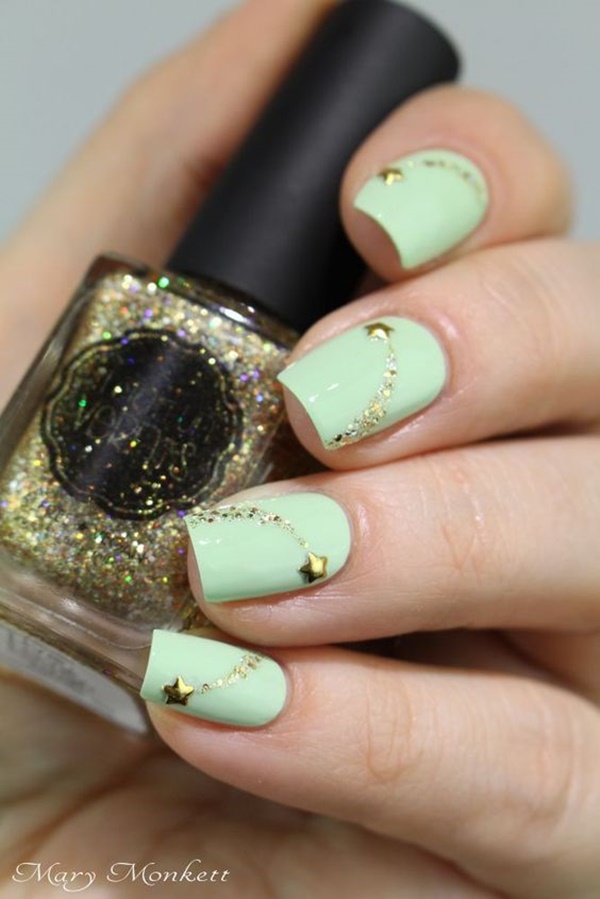 Mint is the perfect midnight shade. Isn't it sometimes, the sky gives a starry effect – in such situation what could be the better option than mint. We believe after taking inspiration from these Valentines Week Nails Designs …many young girls will transform their nails into stunning work of art.
Dark Violet!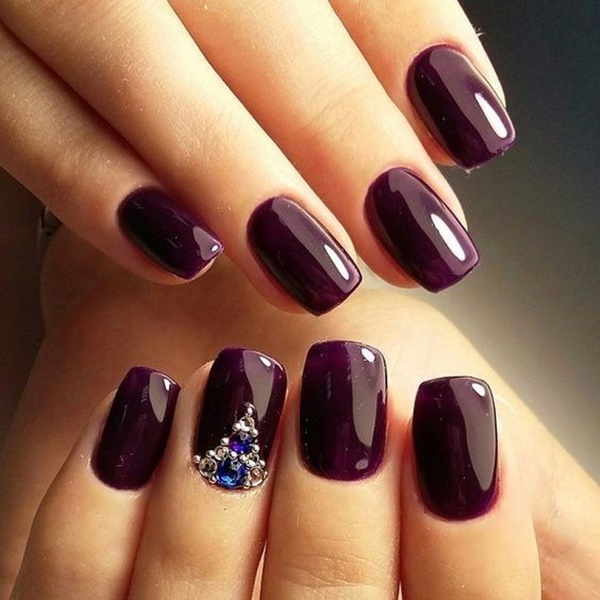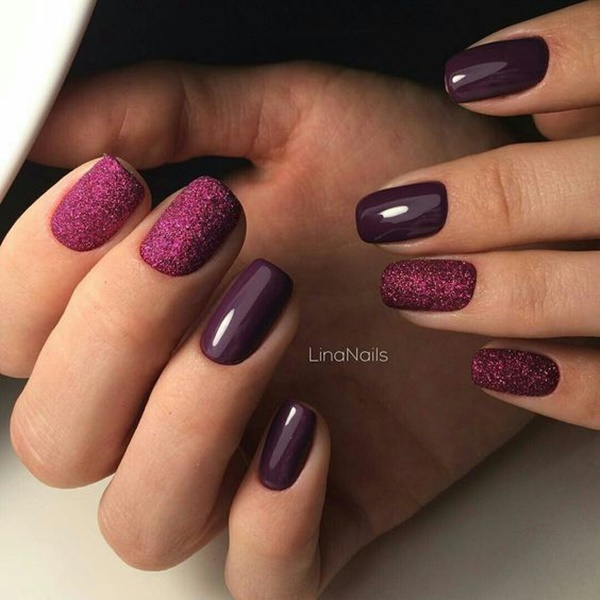 The matte version of dark violet is perfect for adding flair to your basic spring crop tops and maxi dresses and enhances your personality.
Bright Blue!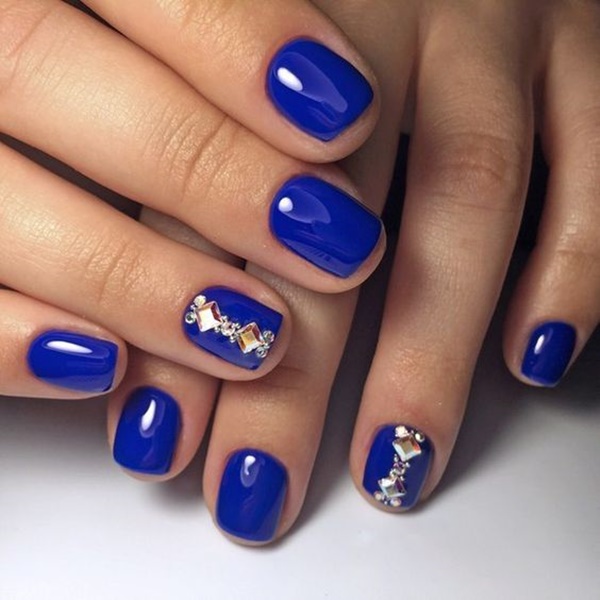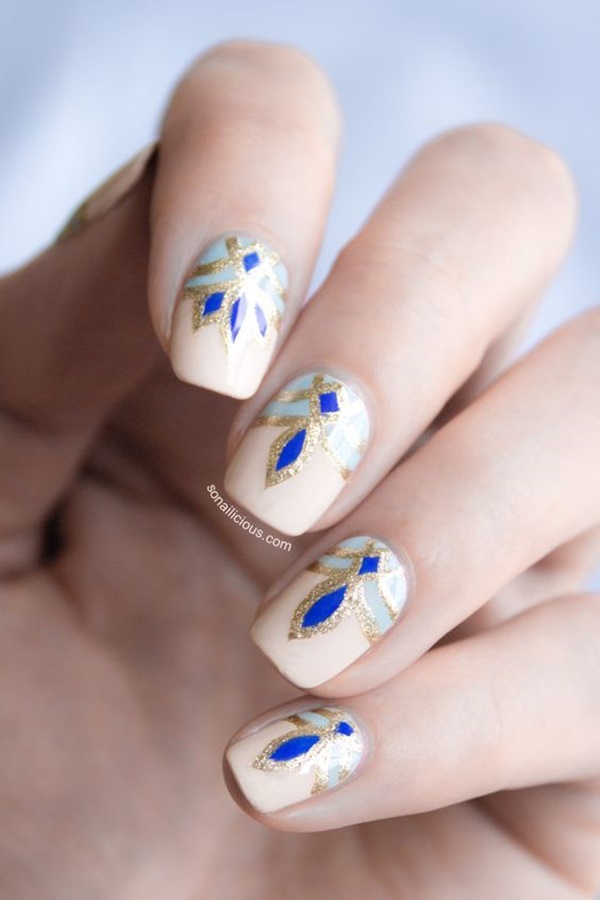 This awesome color is among popular spring nail colors of 2017 and looks more dramatic when you choose a matte blue. Pair it with your favorite short dress and you'll be spring ready in few minutes!
Cloudy Pink!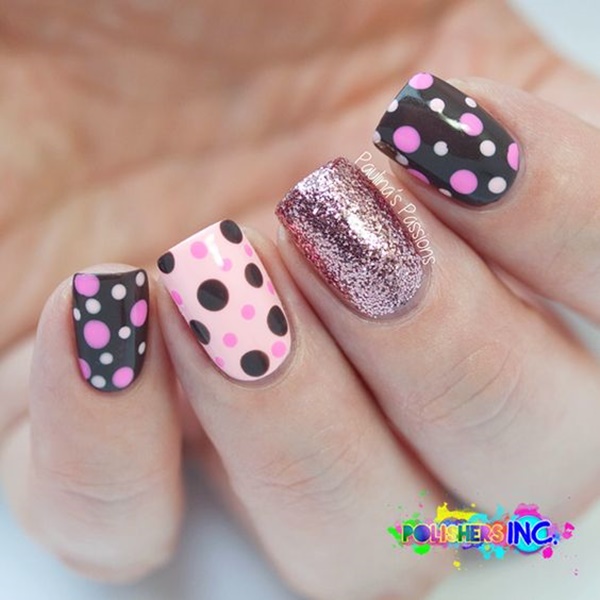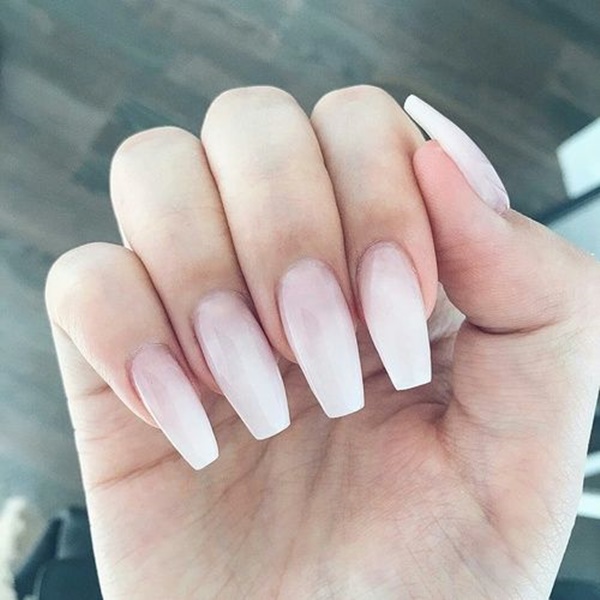 The color looks fabulous with your spring white overall and prove to be sophisticated enough to take you to dinner with clients at professional level.
Pastel Gray!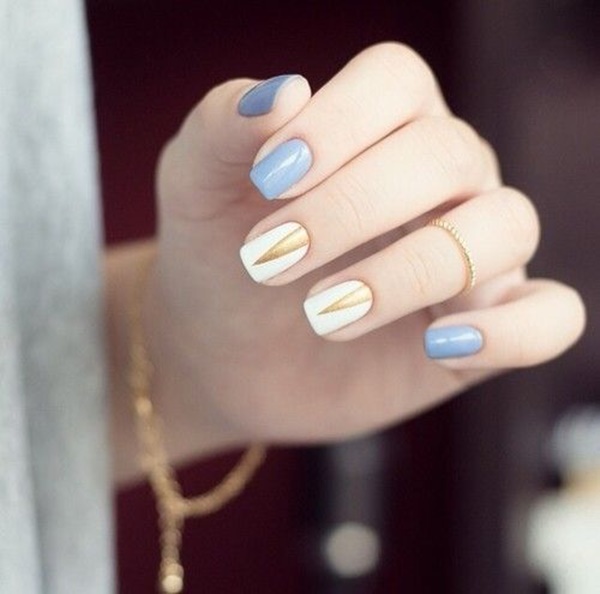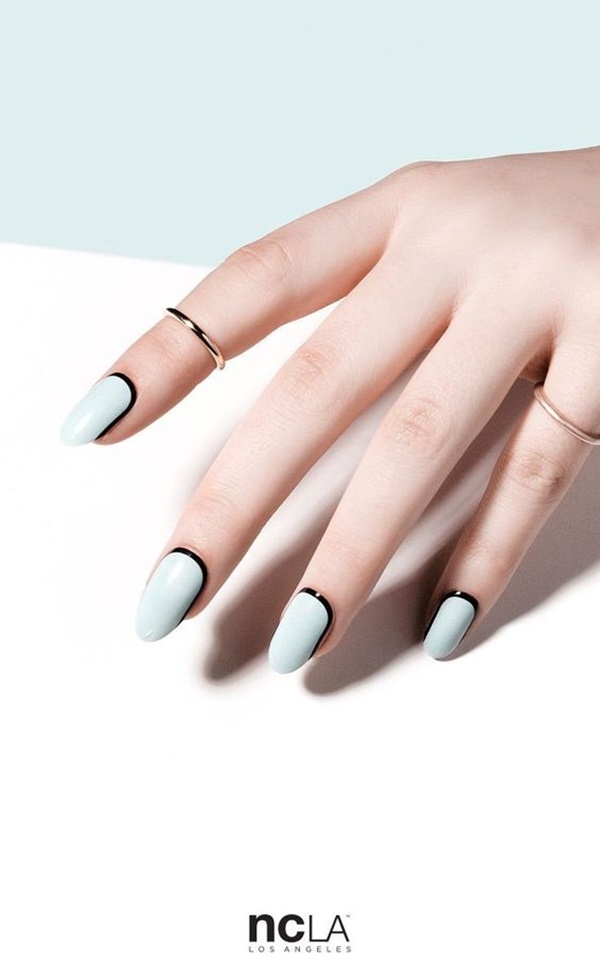 Surprisingly, the color goes well with absolutely everything, but it's strange to see that it isn't on everyone's finger. Pastel gray is a perfect color to wear on weekends.
Gray Nails!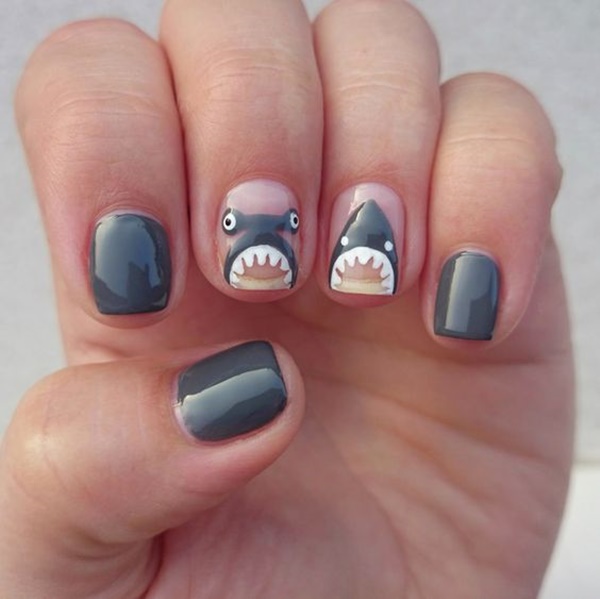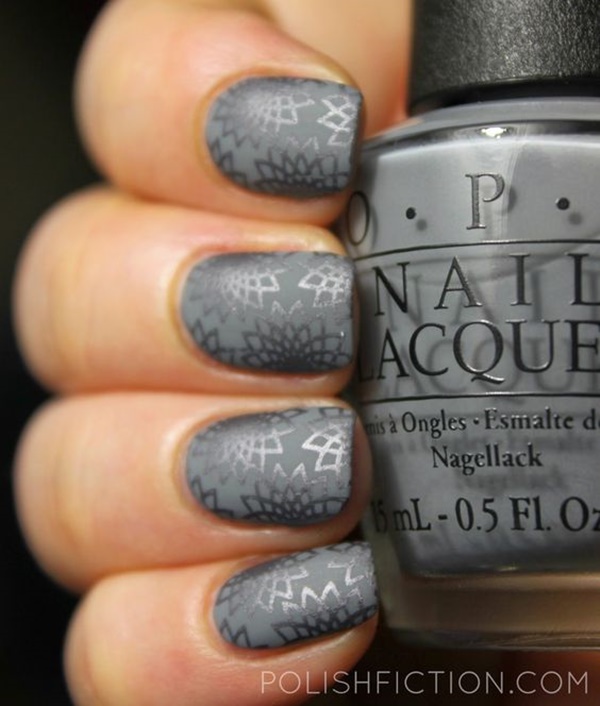 Gals! With gray shade you need to be extremely careful because if you do wrong, the shade could look sloppy. To achieve stunning nails, paint the nails in a gray color and then draw a thin line of golden glitter along the cuticle.
Dark Red!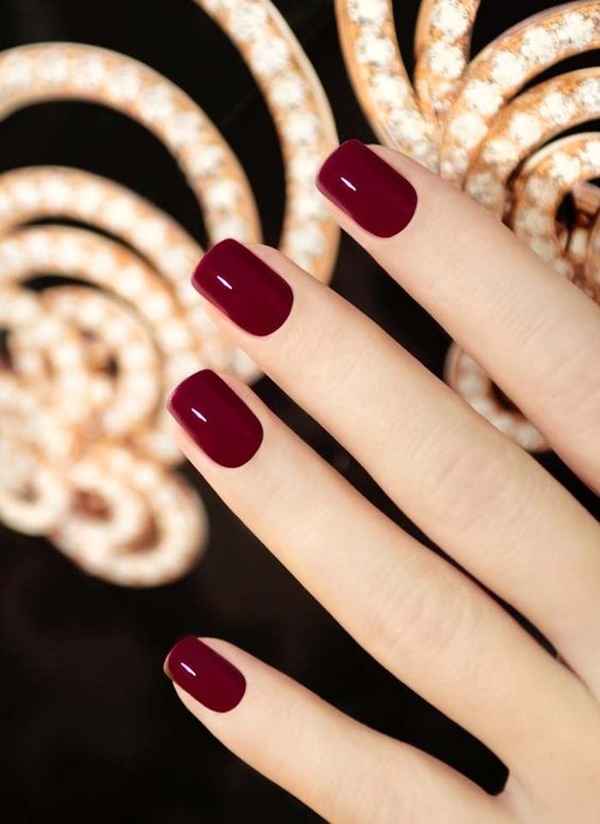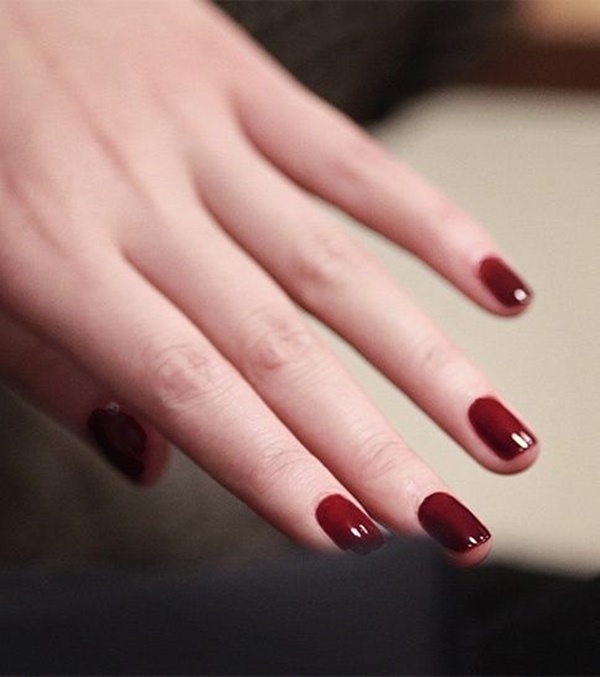 Dark Red is a great color choice if you want to create a pattern or image on your nails. Yeah… red in any shade or style is always a classic and timeless choice.
Well! At last, we can say that each day of spring seems so fresh and energetic that you won't find a better way to celebrate the rising temperatures and blooming flowers than to update your nail color, right! If you're planning to choose any of the shade from above mentioned popular spring nail colors of 2017, then we feel honor to tell you that all these color look really great with your spring wardrobe. Just go crazy and create fabulous nail art. Then wait for the compliments to come!!