Here comes another season full of new fashion and redefined class. It's SUMMER! A time to show off your hot legs and a seducing neckline again. Is your wardrobe all set with sexy denim outfits for women? If not, then hurry! Amazing Styling Ideas to wear Denim in summer is right here to give you an all new experience this season.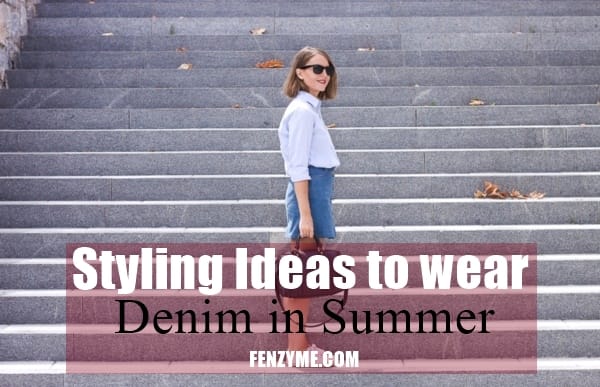 These Styling Ideas to wear Denim in summer plus your sexy personality is all that will make you hit in fashion amidst the world. A night out with your best friends is all about having fun which in turn increases your life span, boosts your immune system and makes you happy as a whole.Try nights out outfits and ideas.
Styling Ideas to wear Denim in Summer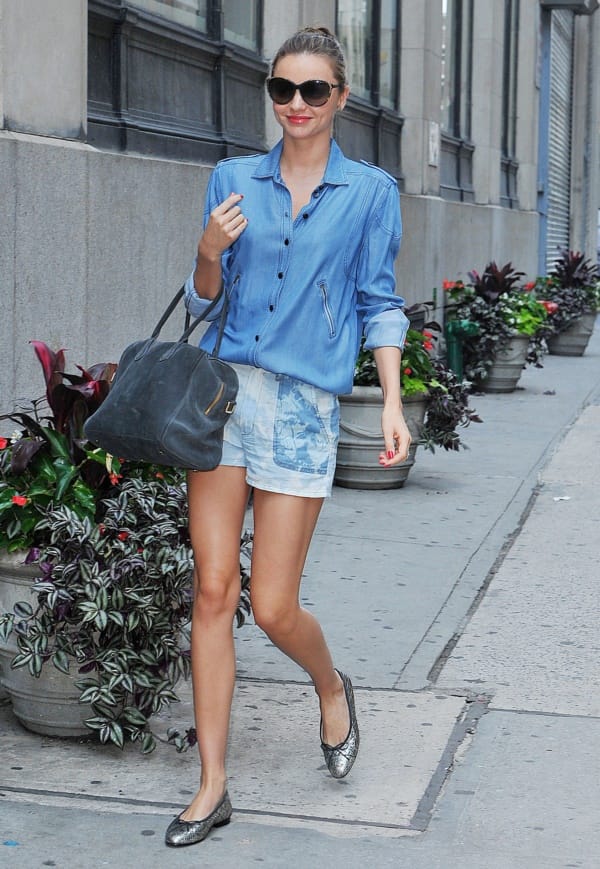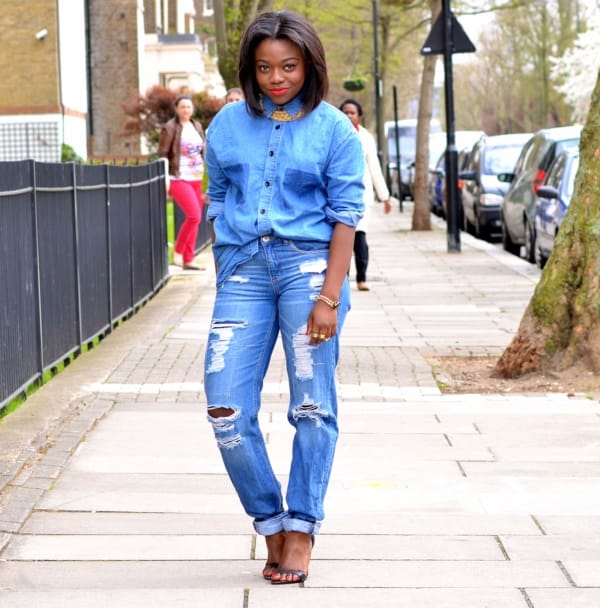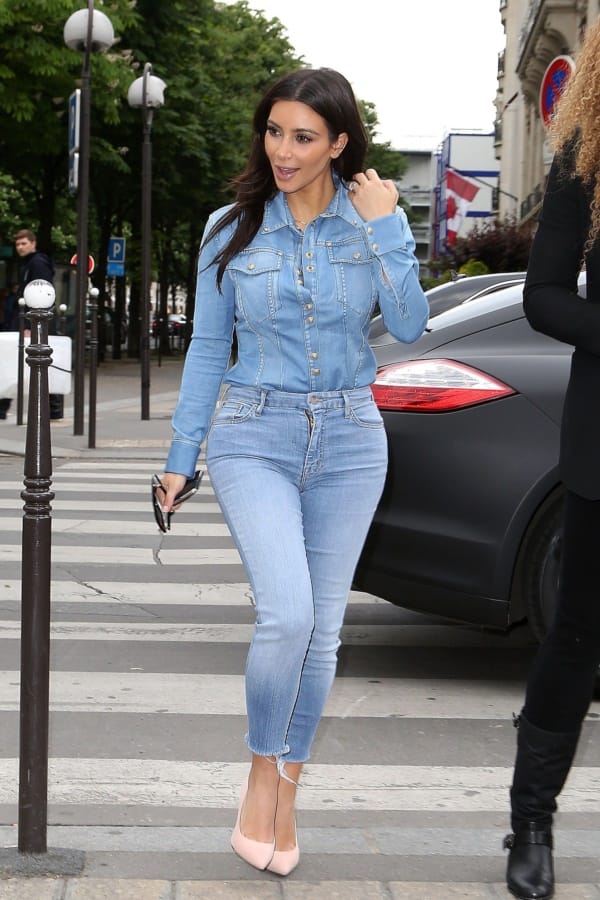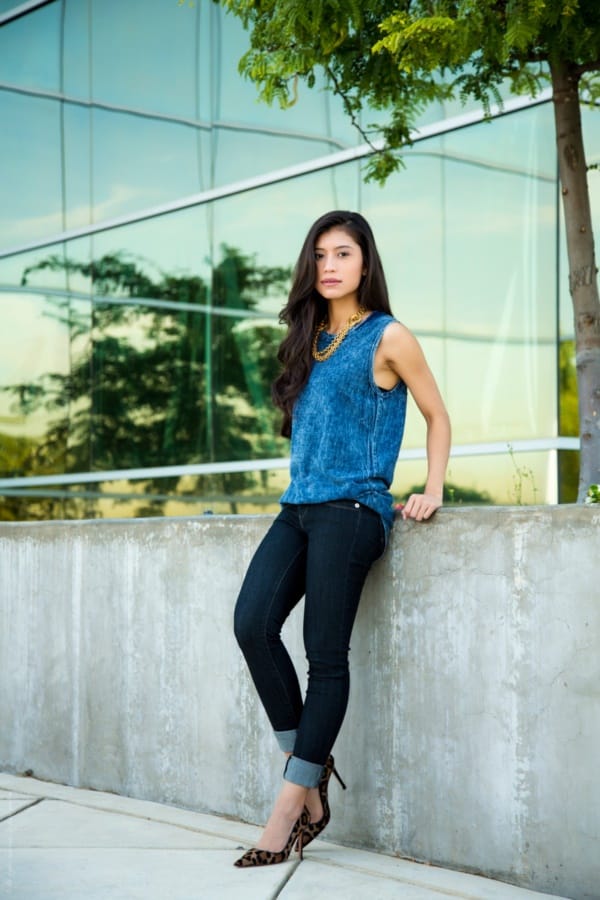 Denim Vests
With pants – Oh so gracious do these denim vests look when paired up with colored trousers. Get a leather low waist bottom wear for a change and a dynamic look. Try out a sexy sleeveless crop top or a sleeveless tee with glamorous denim vest. This outfit is especially for plus size girls who wish to look slimmer. Heeled shoes in leather look are best with this outfit along with sober make-up.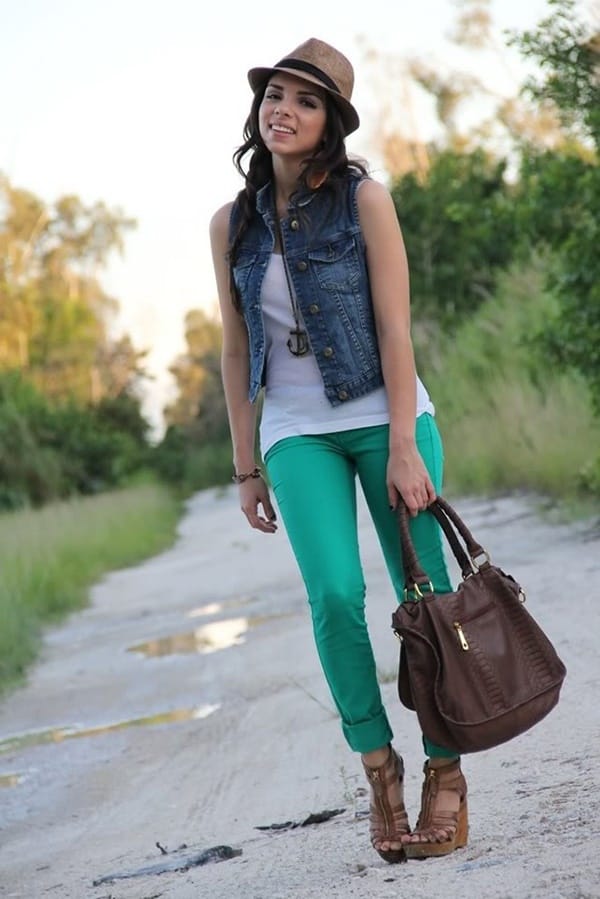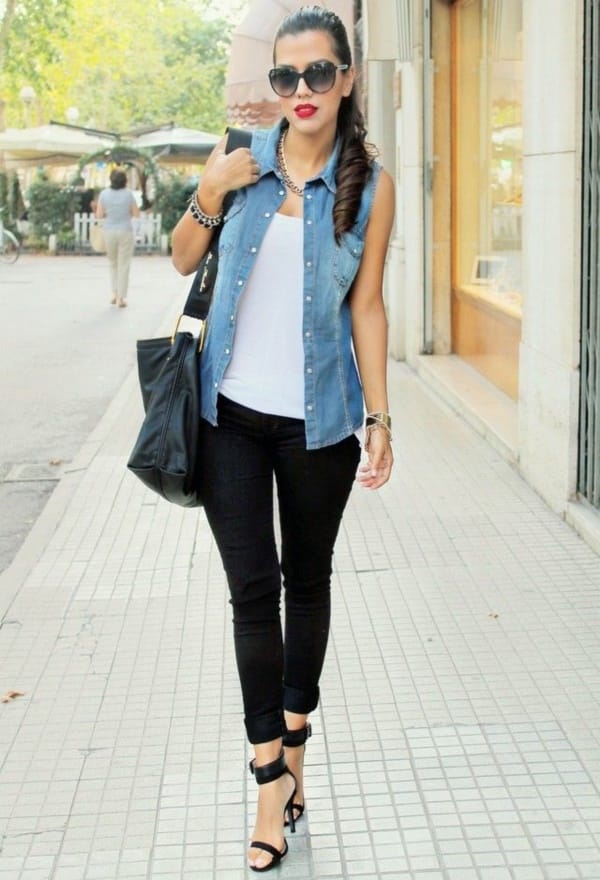 With Mini One Piece – Black dress will sexy denim vests looks so attractive that even the little cutie pies are getting crazy for this outfit. Either try a skinny dress with floral prints over it or a striped one is yet another unique choice. You may either get a pair of metallic heels for you or nothing could be better than cowboy boots for this outfits.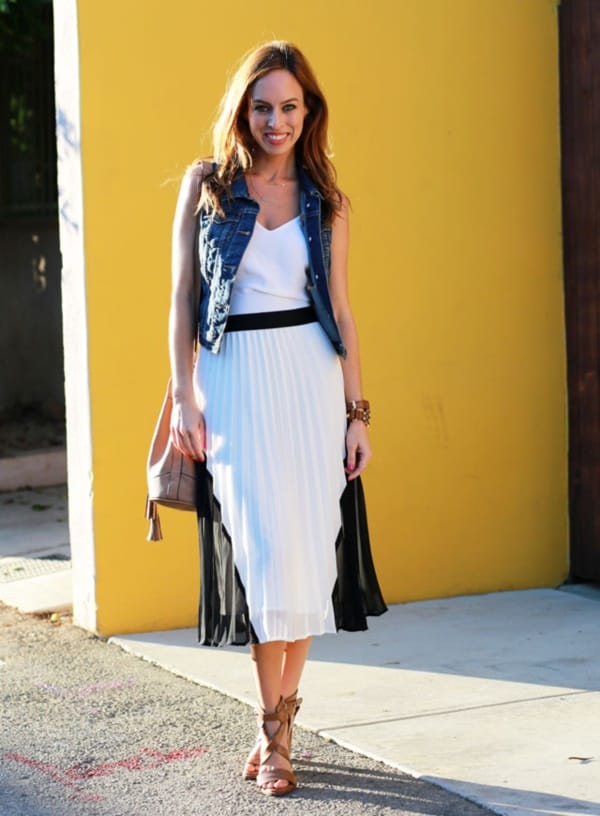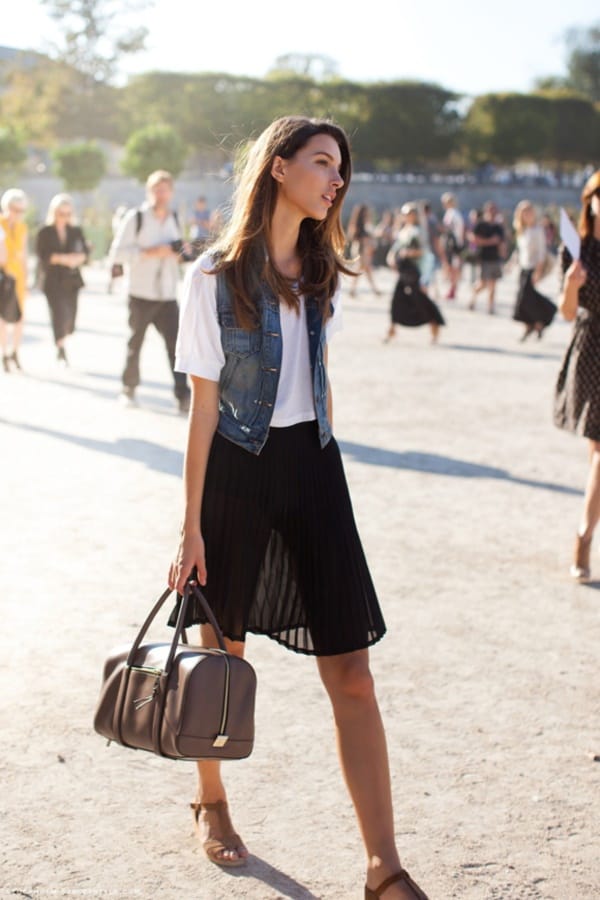 With Mini Skirt – Pencil skirt looks cool, though it has become quite common dress up nowadays. What could be something new for you is a sexy skinny mini skirt with all sort of amazing tribal prints over it. Why not wear an appealing neckpiece with this superb attire along with amazing leather bag.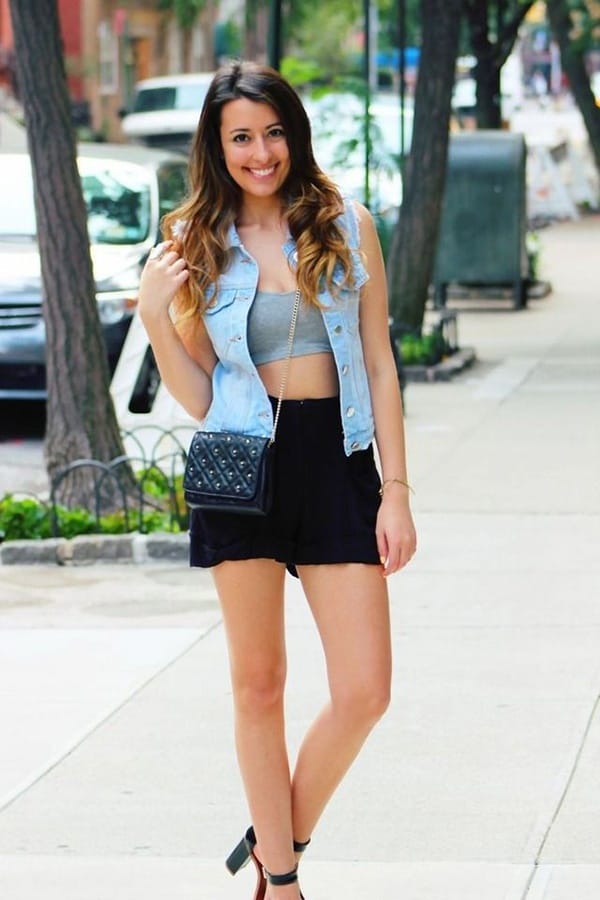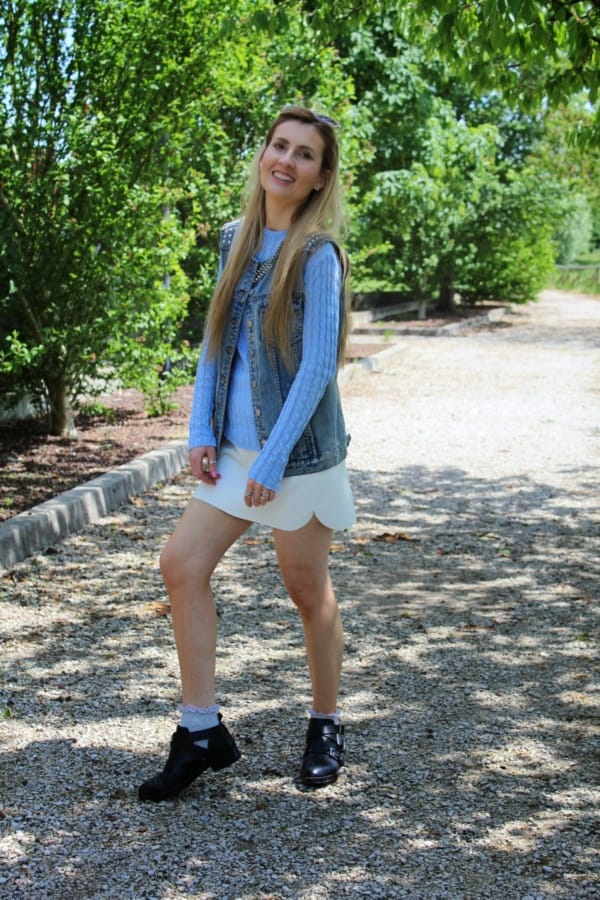 Denim Hot Pants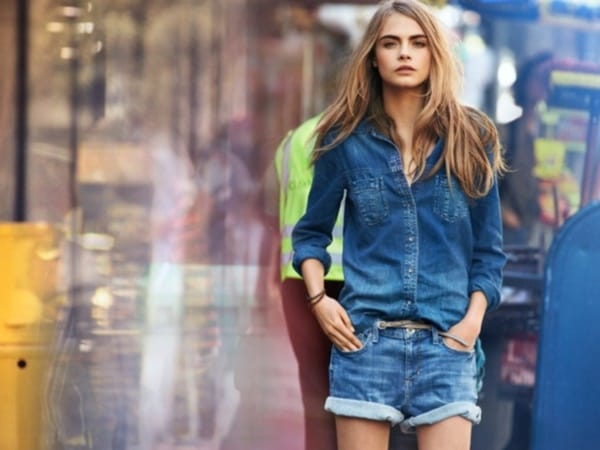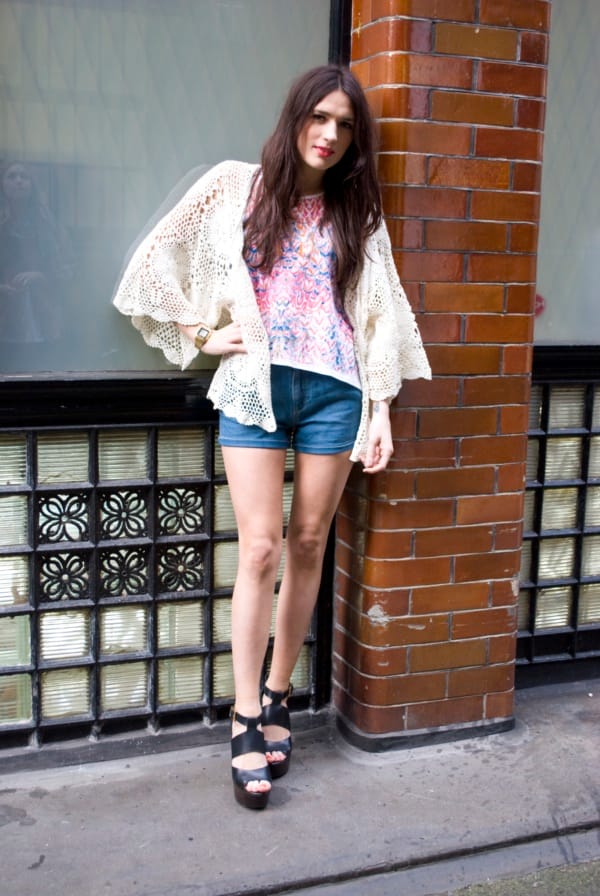 That's going to be a mind refreshing choice for you this hot summer. Get o your high ankle boots with flirty shrug over a simple tee tugged inside your denim hot pants. A loose messy bun will look amazingly lusty with these sexy denim outfits for women. You may also cherish the new look by wearing a shirt over a tee and putting a knot just above your belly button.
Denim Jeans
Boyfriend Jeans – Yes! It is the one which goes loose throughout as if you wore your boyfriend's jeans. Sleeveless skinny tops or crop tops looks fabulous. Put on a leather hat for a sexy look as to stay unique.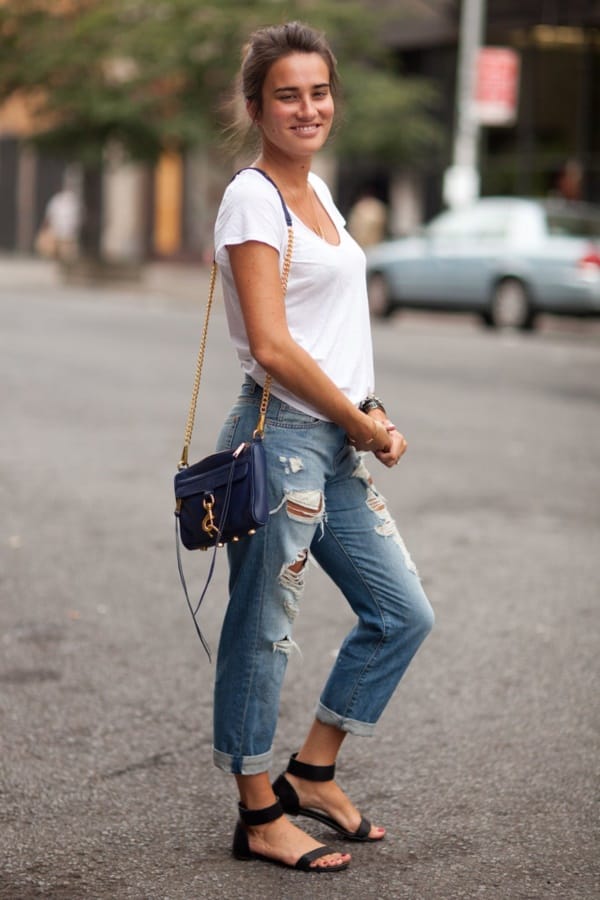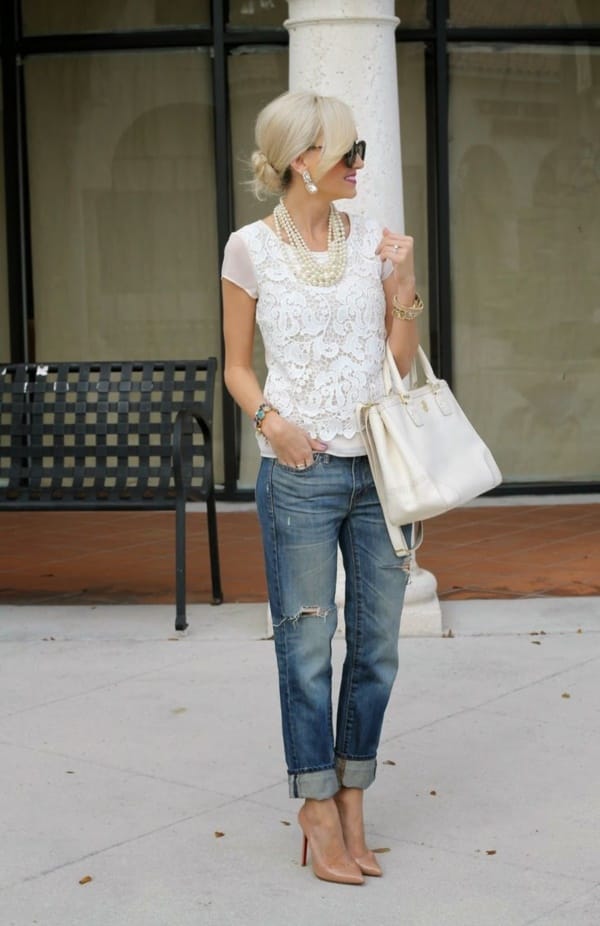 Skinny Denim Jeans and Capri– Anything like loose chiffon shirt or a skinny tank top or a long top with detailed back with lacy work suits skinny denim so well that you may flaunt off your sexiness in front of him. Shrugs and trench coats suit them all with an elegant make-up.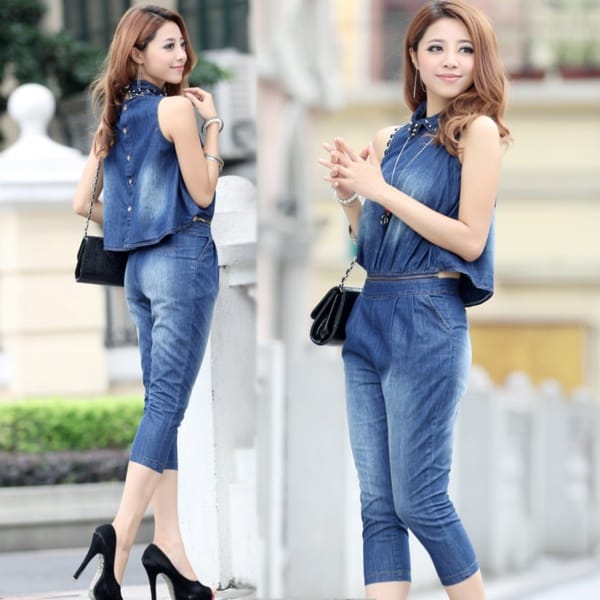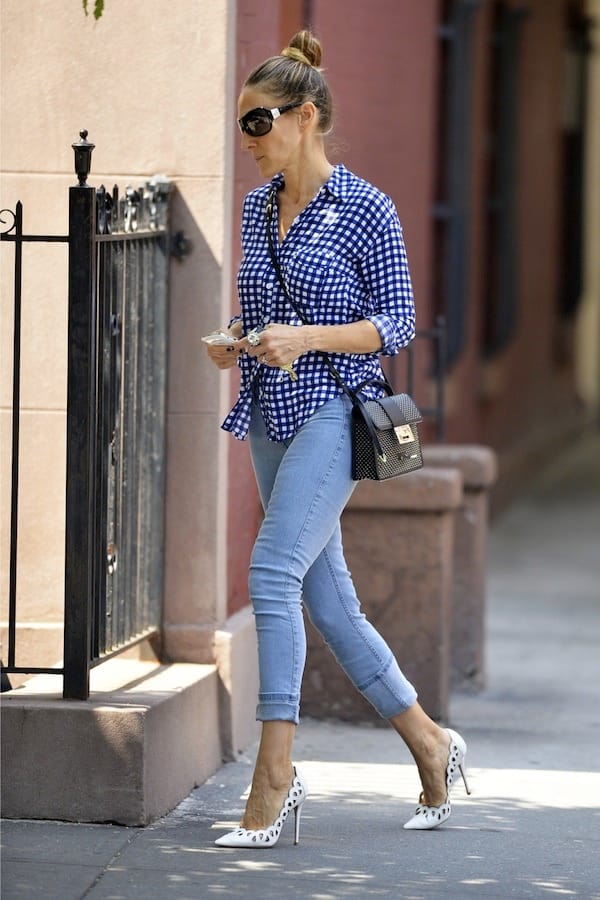 Denim Shirts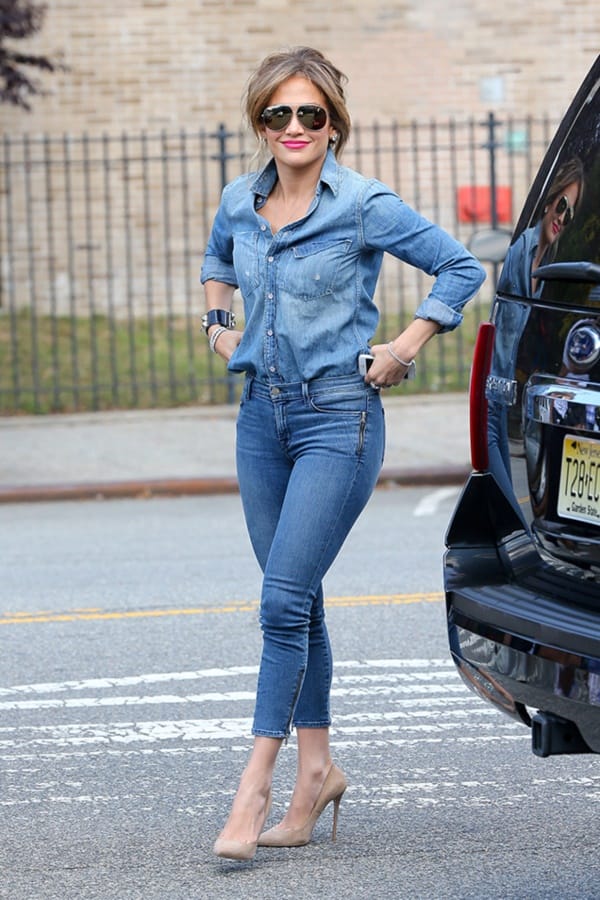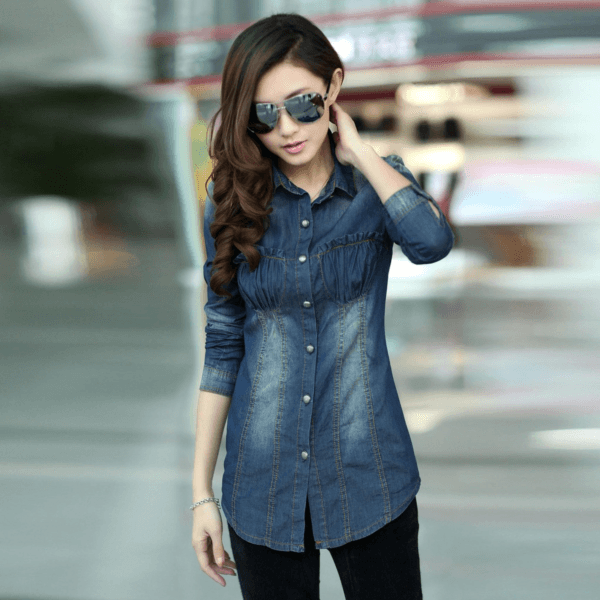 Oh so swag! A loose and a-bit-long denim shirt which could worn over a sexy black trouser or a pant with leather look. Get a classy leather tunic belt. Else you may get a crystals belt as well. Heeled or flat ballerinas are fabulous as it looks royal.
Denim-On-Denim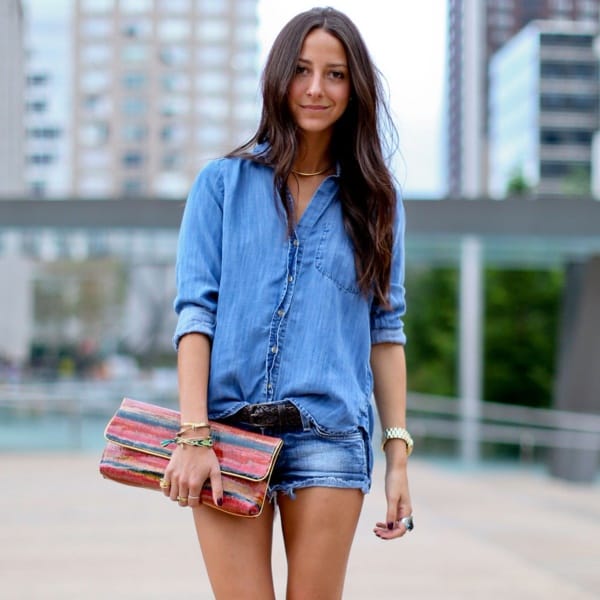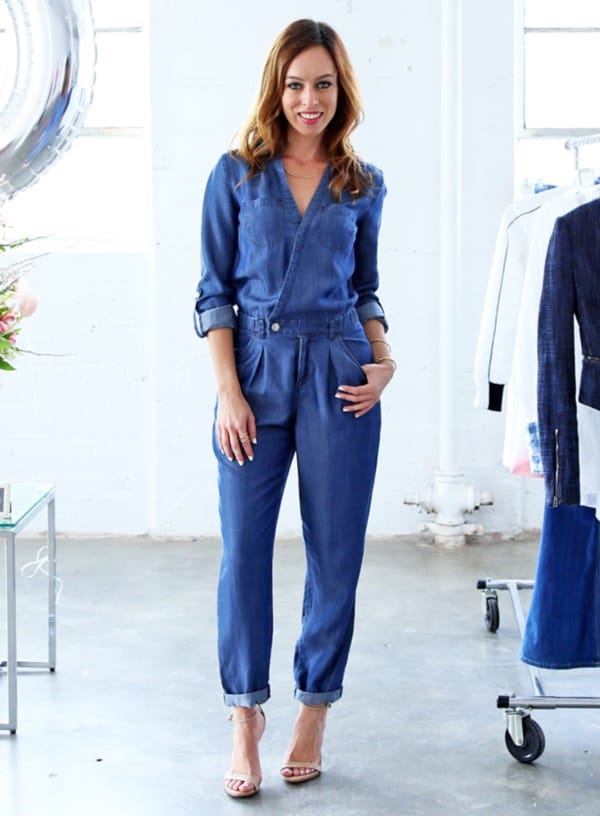 Though you may wear anything upon anything since fashion is recreated everyday irrespective of what wear and who!
You may try denim hot pants with simple T-shirt along with denim jacket. Get on sexy sneakers and a messy updo leaving a few hairs free like fringes.
You may try out denim shirt over a different colored denim capri with a classy leather jacket. How about wearing a cowboy boots with that? And get a hat as well.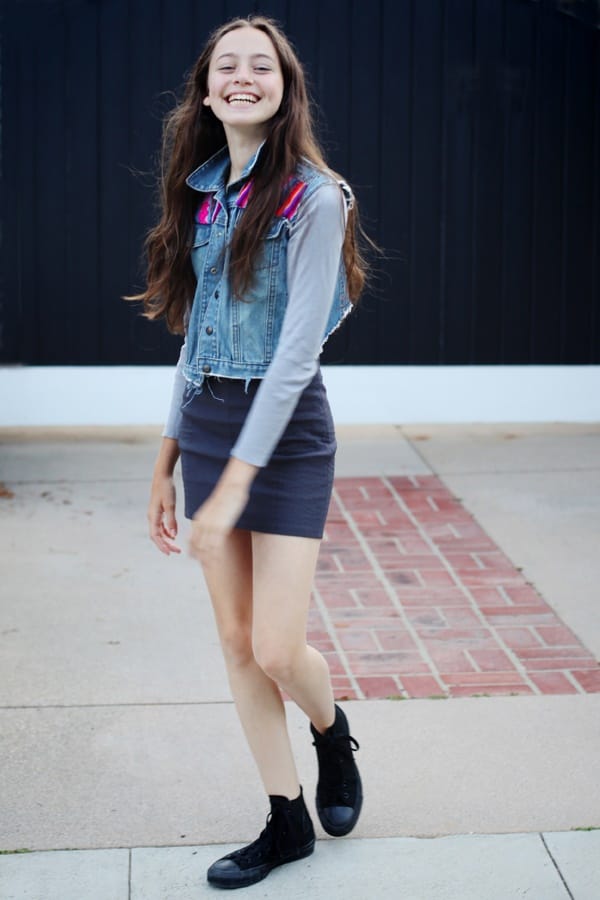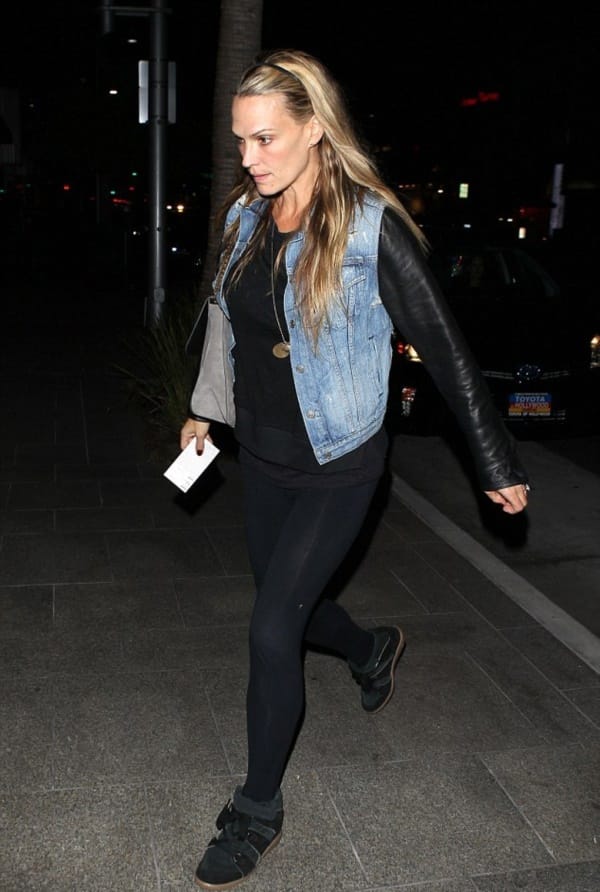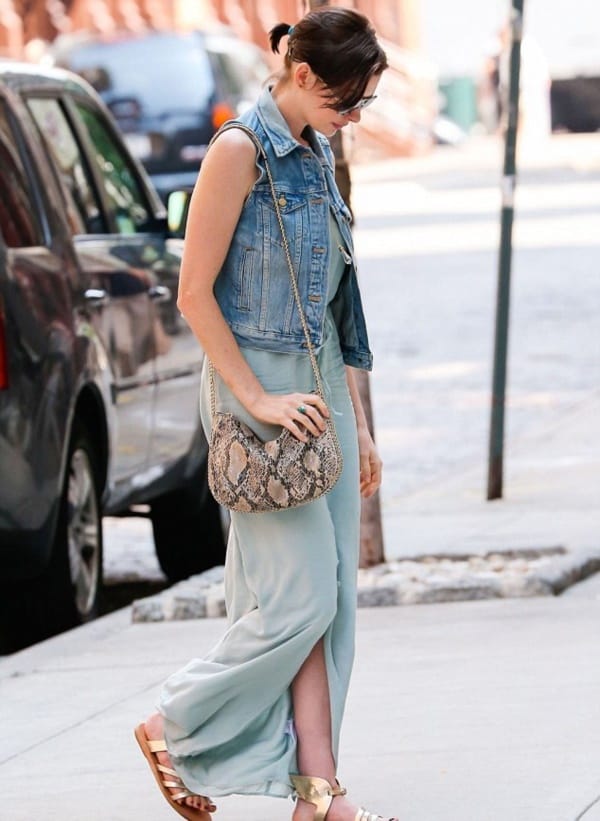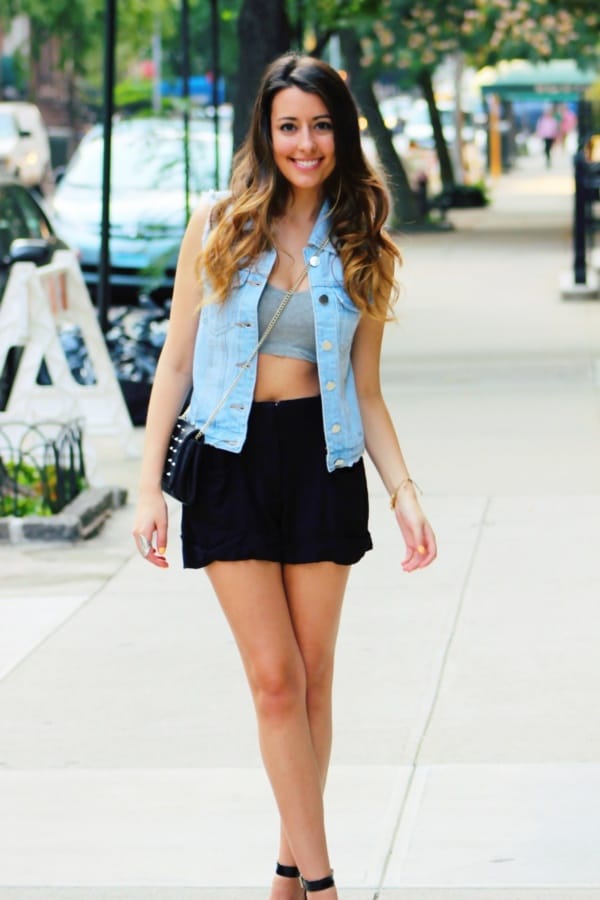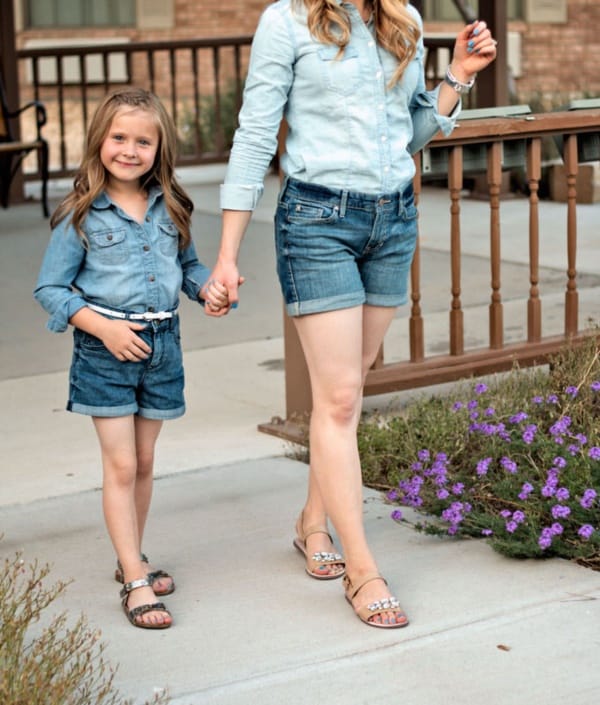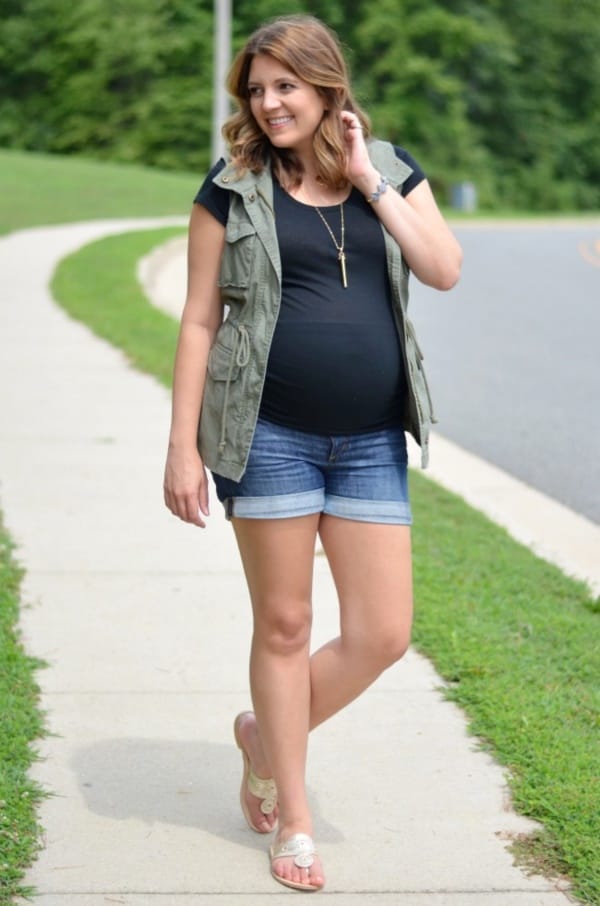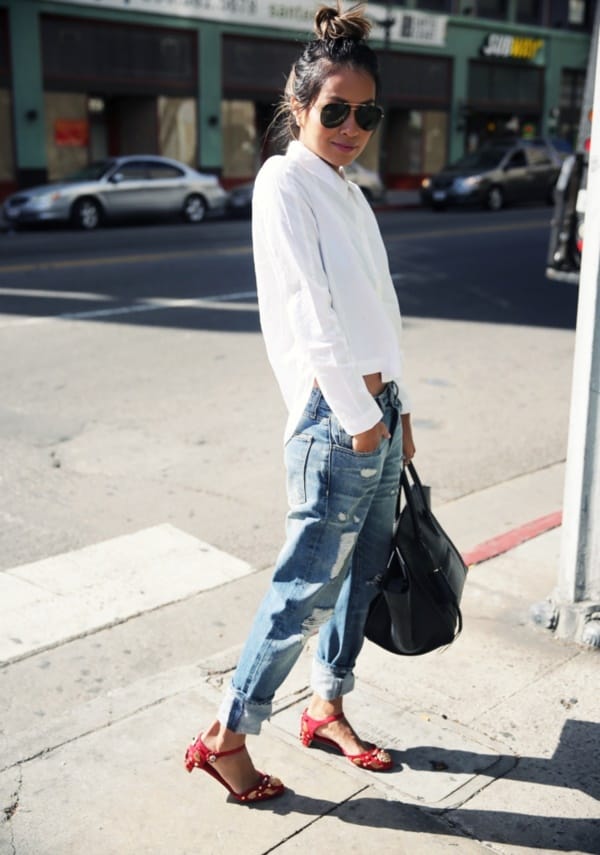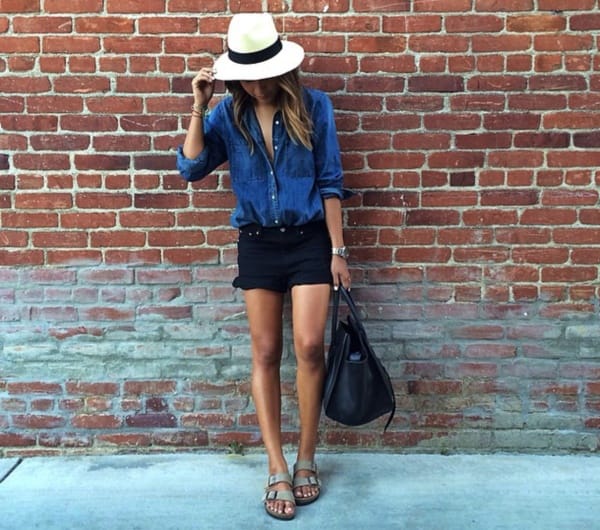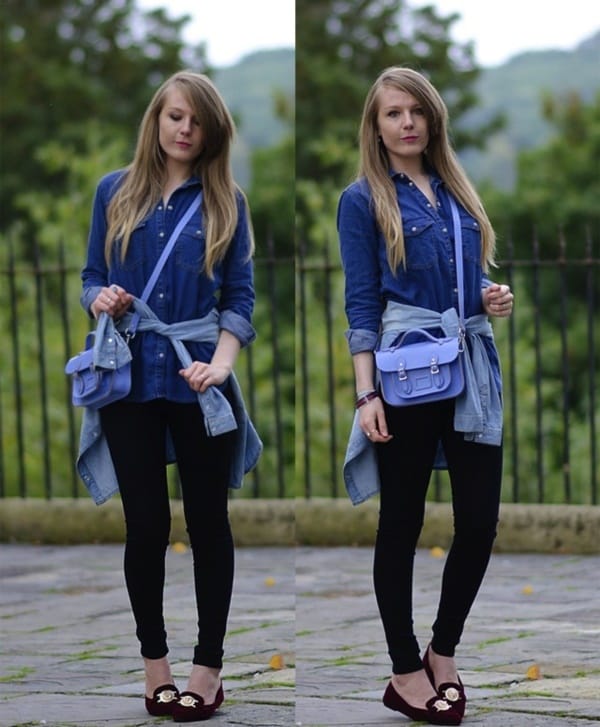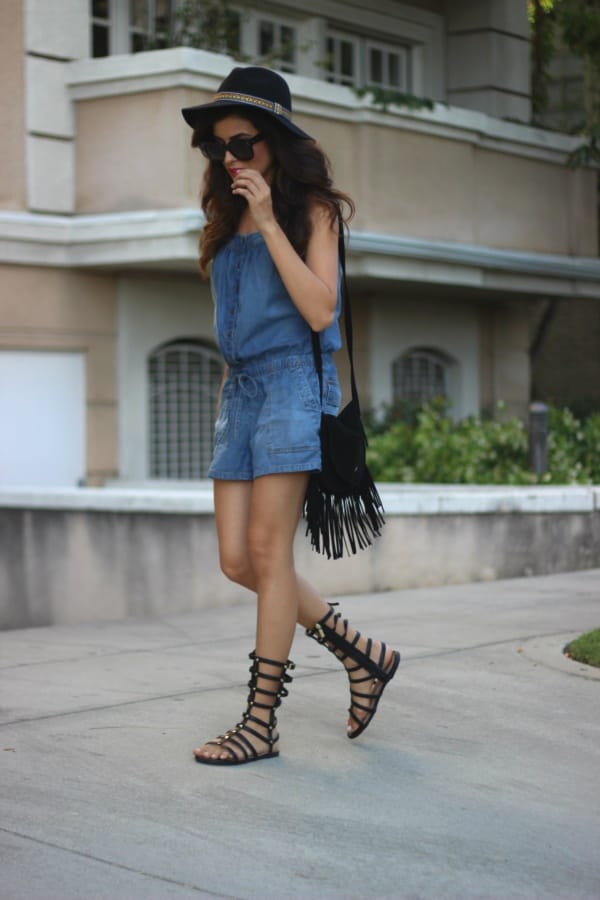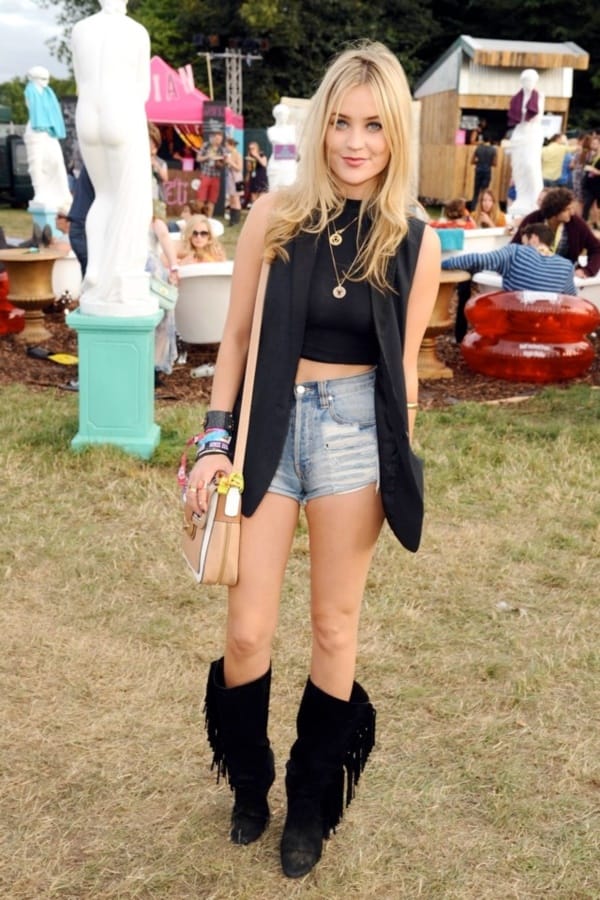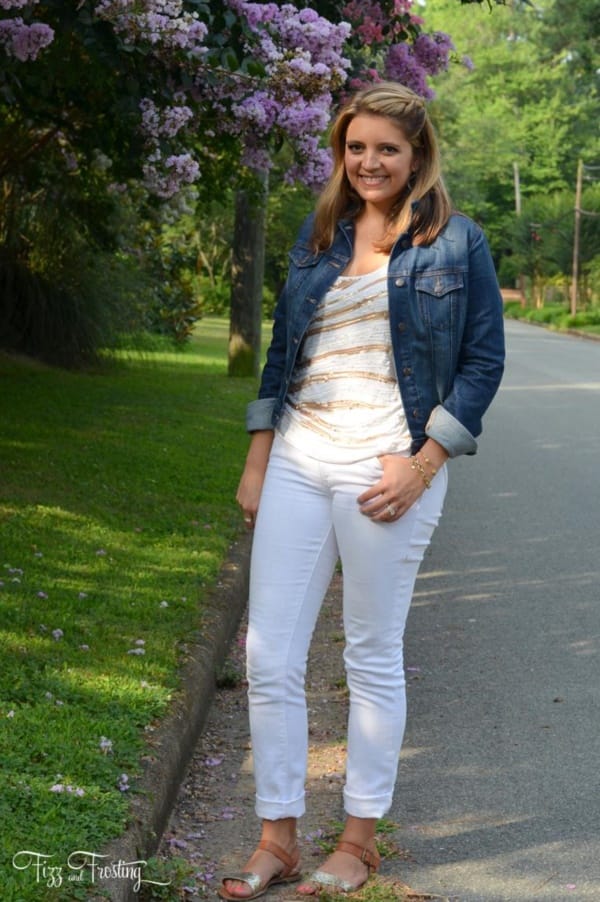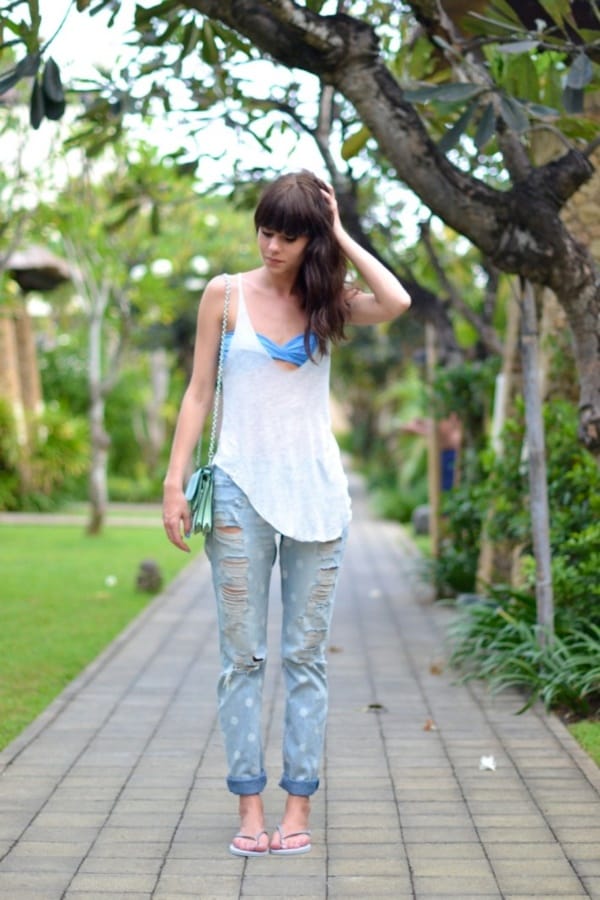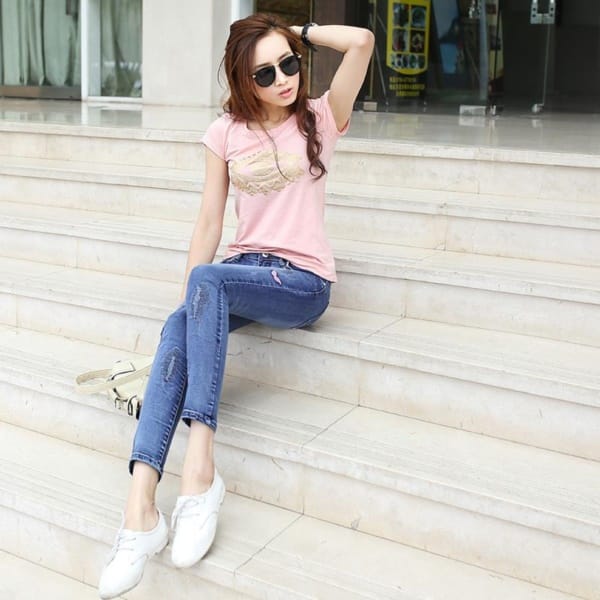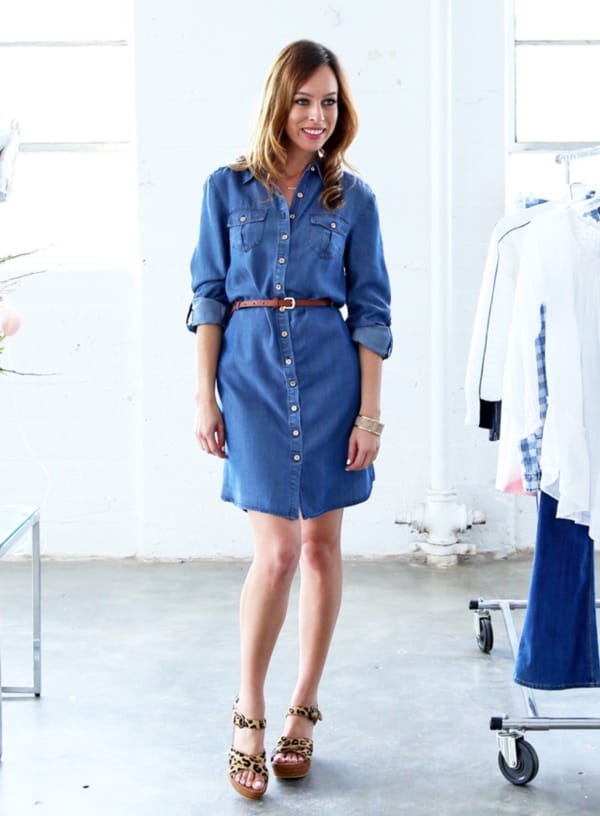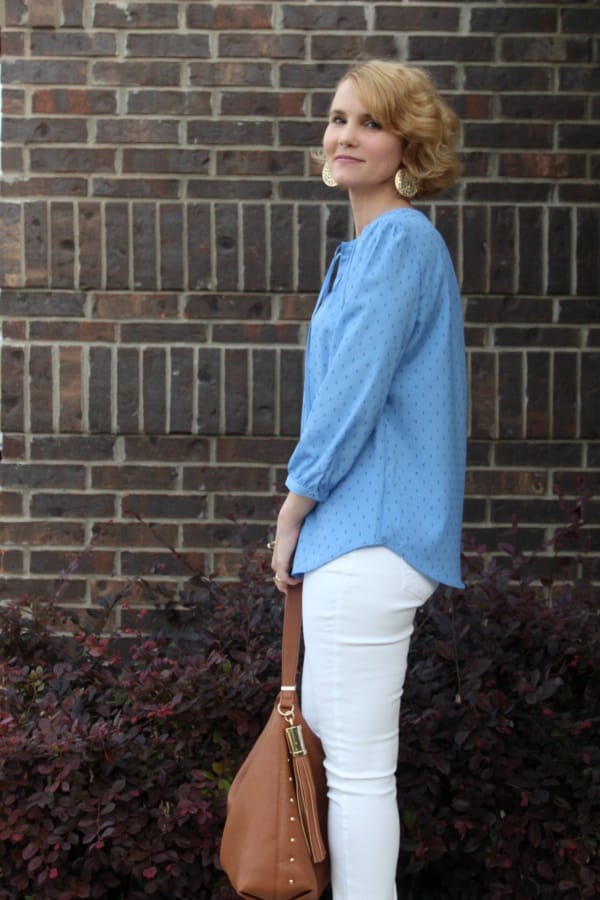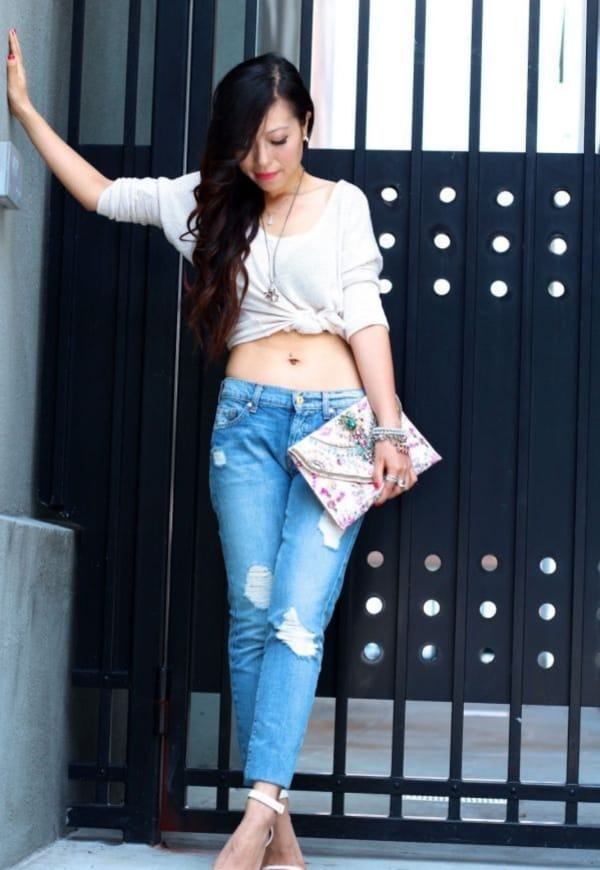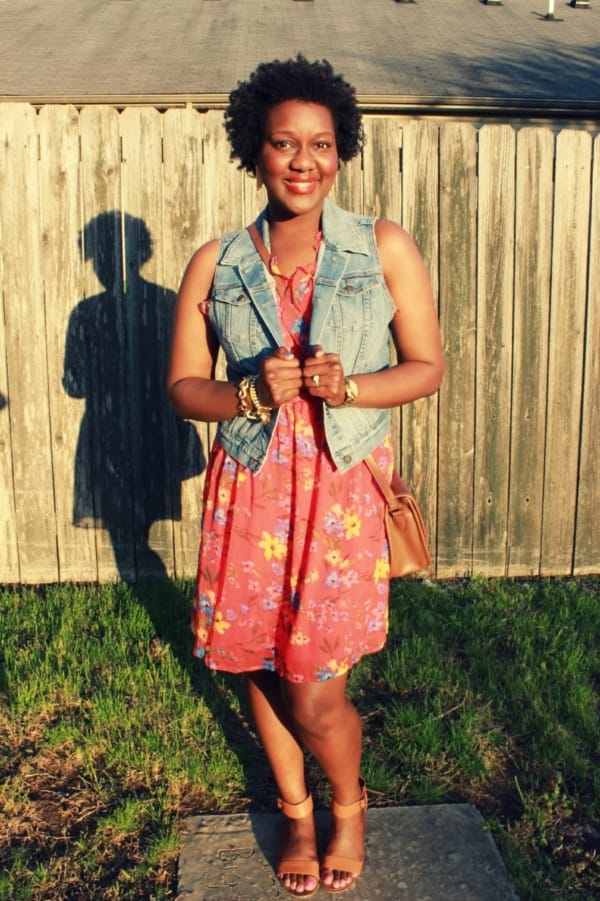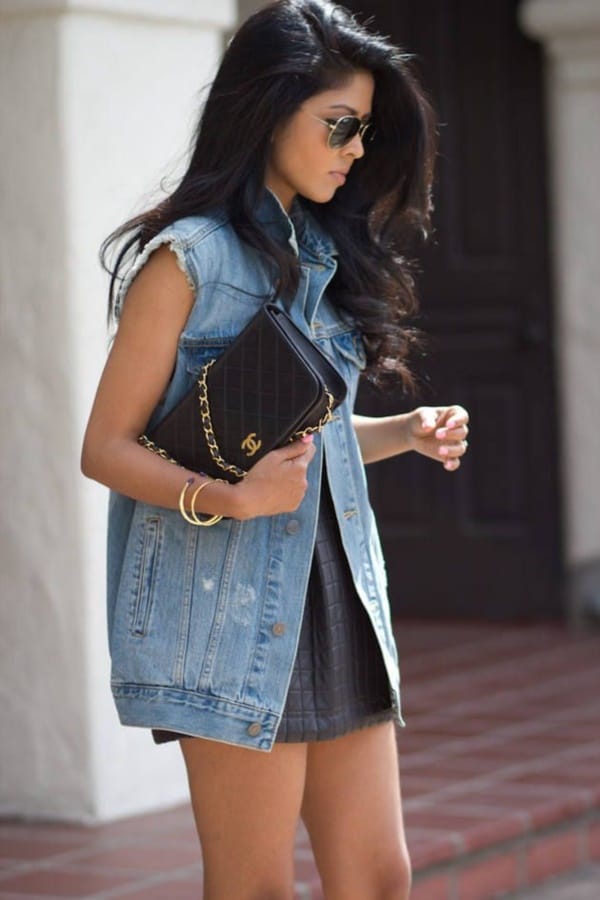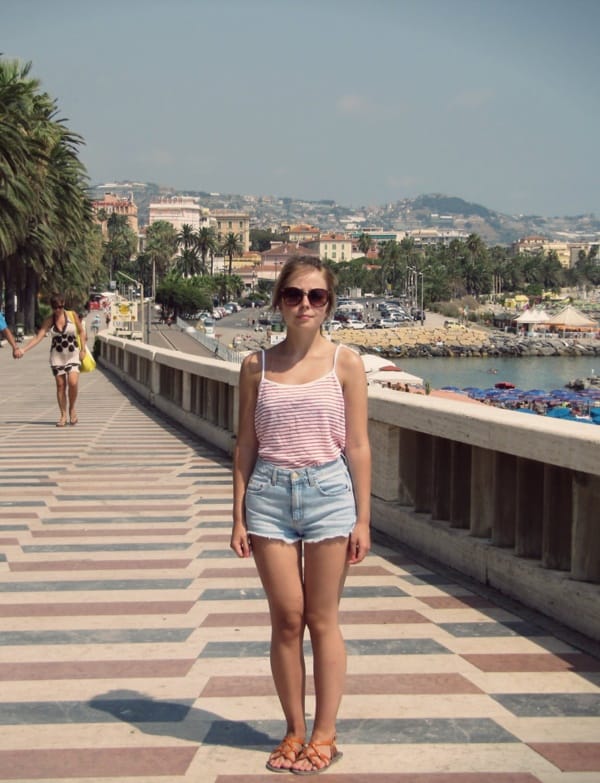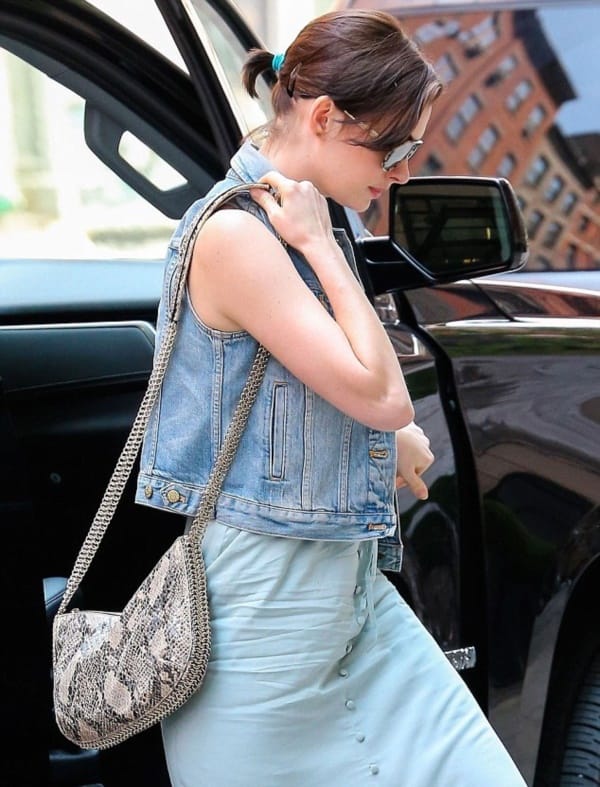 You may get your wardrobe equipped with colorful scarves since you may take those along with your fresh styling ideas to wear denim in summer. Sunglasses are yet another stuff to help you stick your awesome hotness. Try these amazing ideas until we get back with some other different spices to retreat your fashion sense. The quality of fashion will find no scope of improvement if women ever stopped wondering about trying a new dress up so try African women fashion outfits for inspiration.