Bring In That Bold Feeling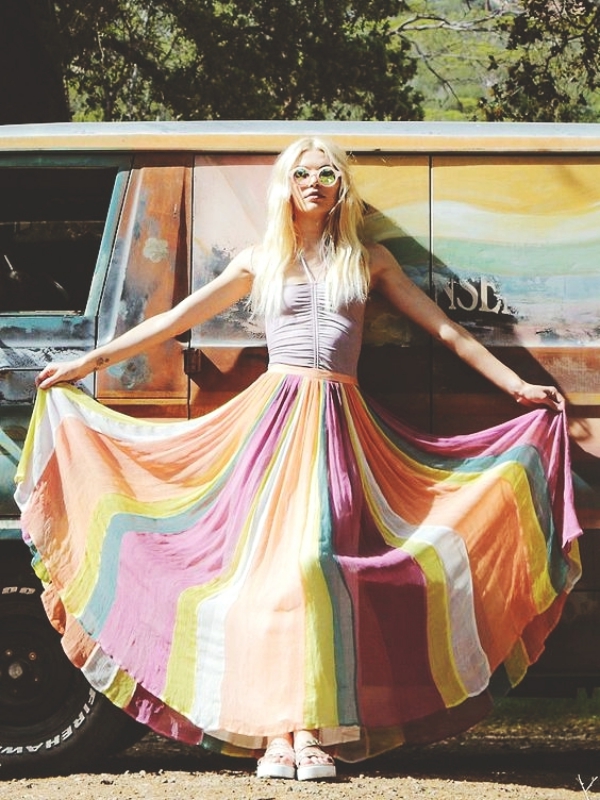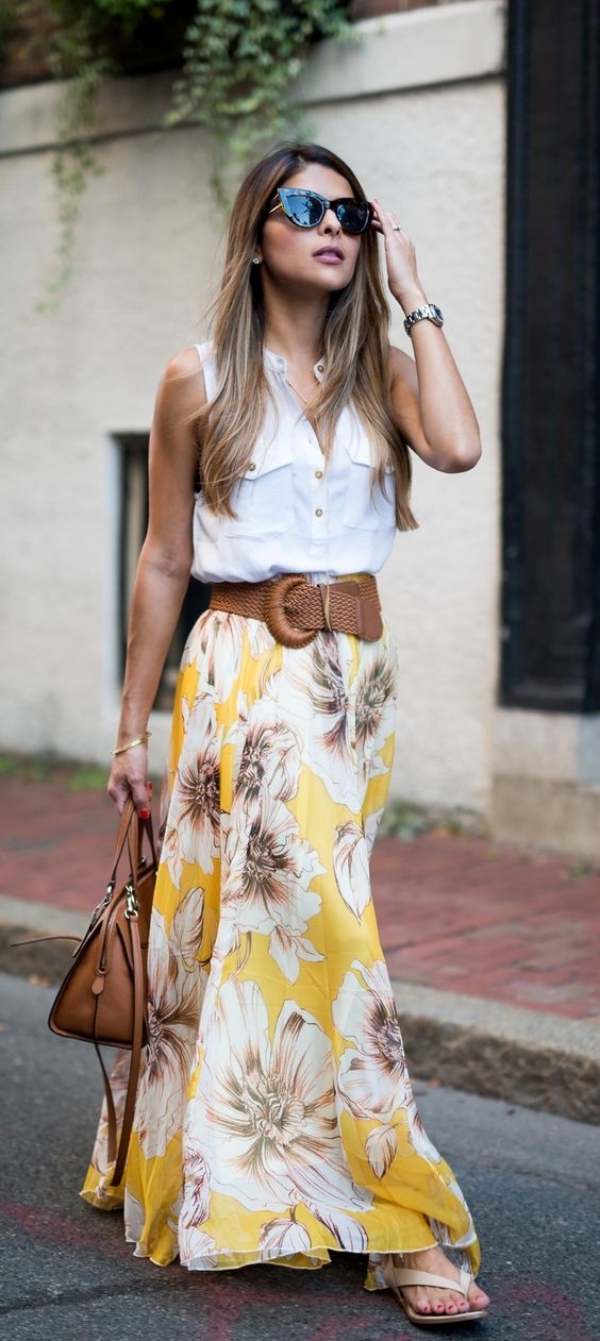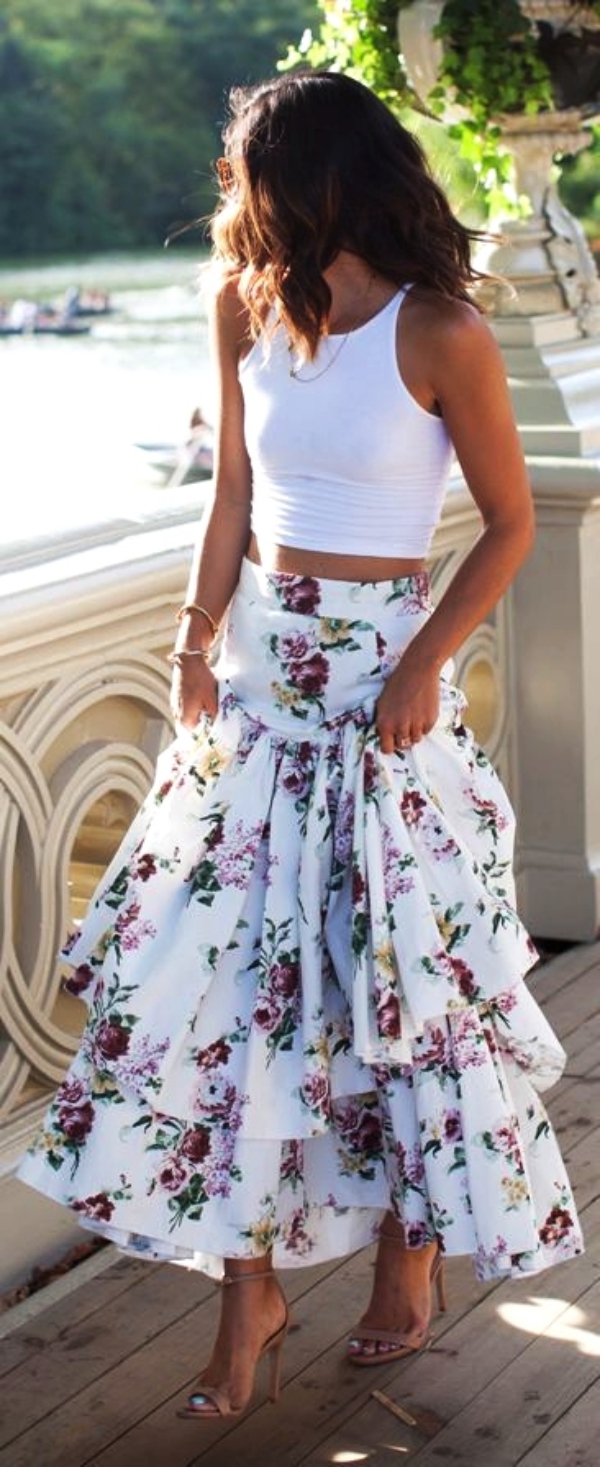 A belted full skirt when paired with the vintage sleeveless T-shirt is sure to make you a girl from the 80's. It's a dress you should try for sure during the blooming spring season. Slip on your white high heeled sandals and carry your brown bag for that spectacular look.
A Highly Recommended Spring Look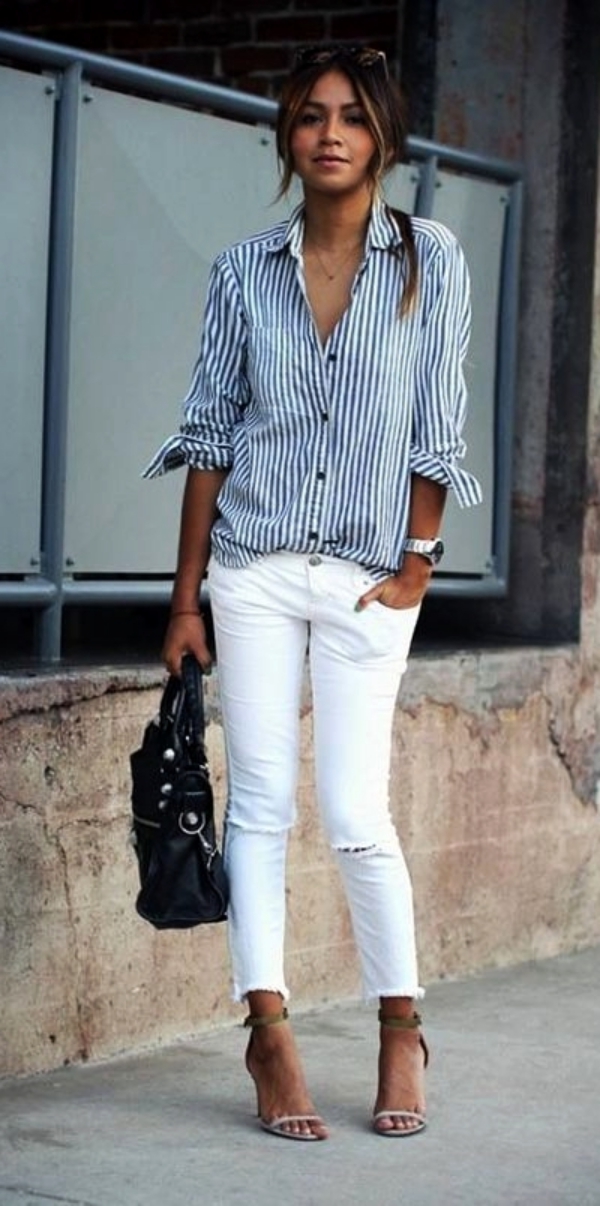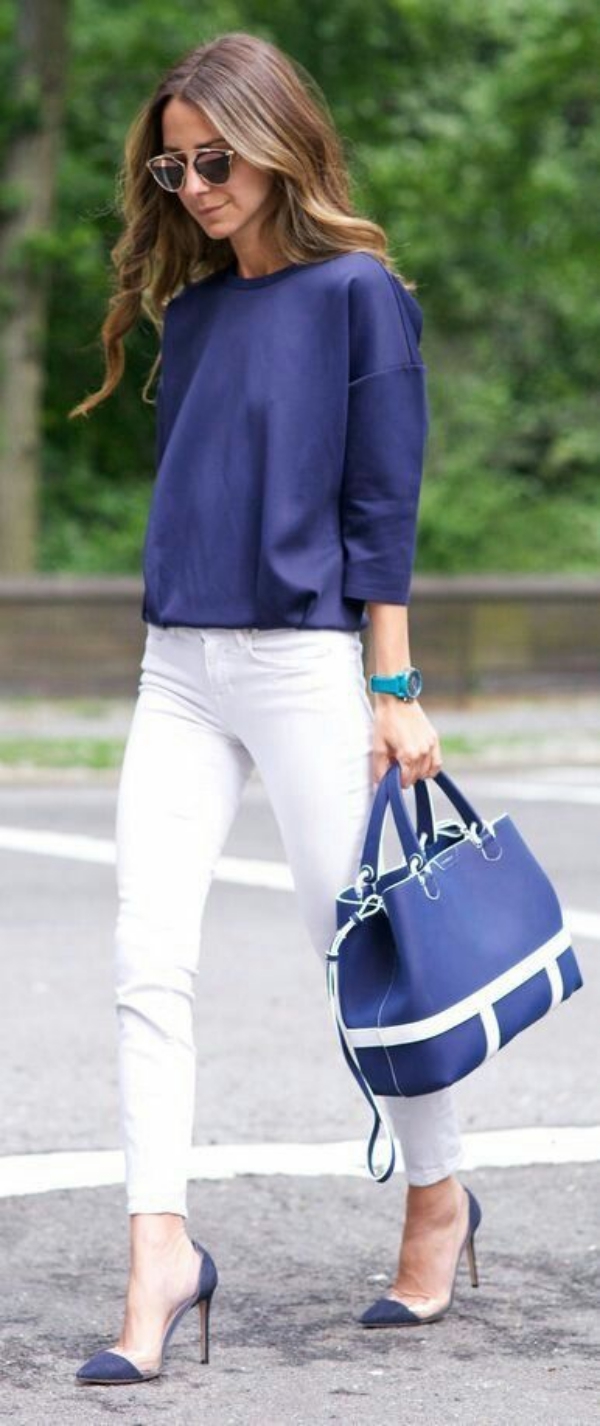 White jeans is a staple of spring. When coupled with trendy button down shirt, you can jazz up your personality instantly. Pick your best pair of heels to complete the outfit. In addition, a watch with white leather strap is a must-have.
Why Not White With White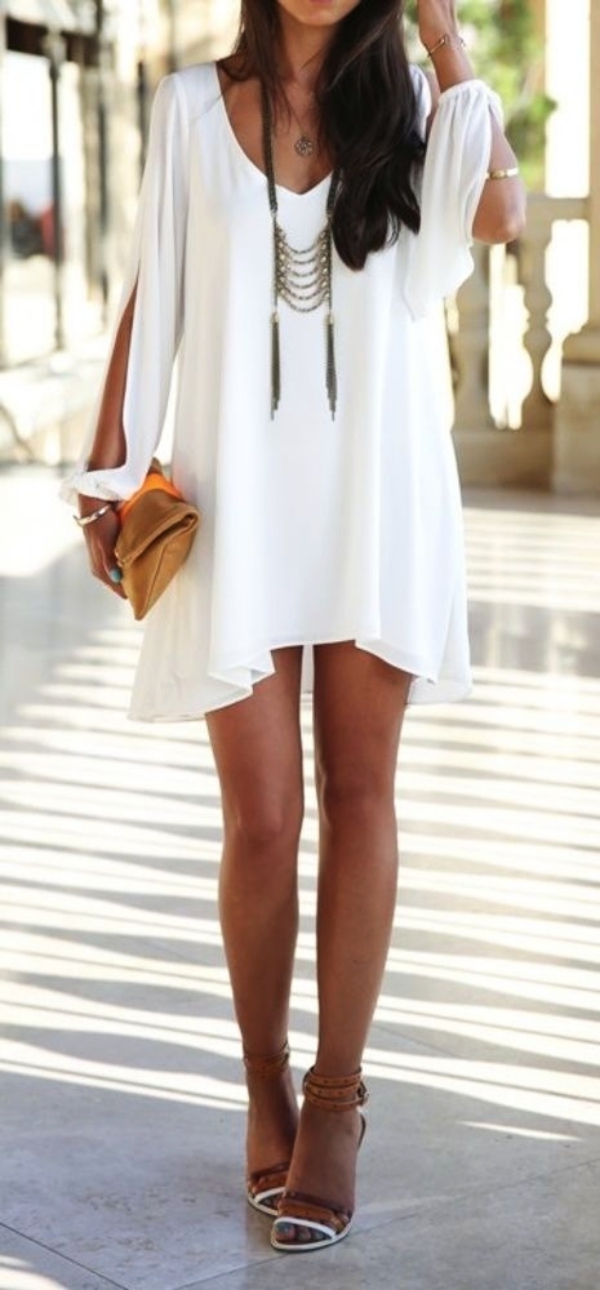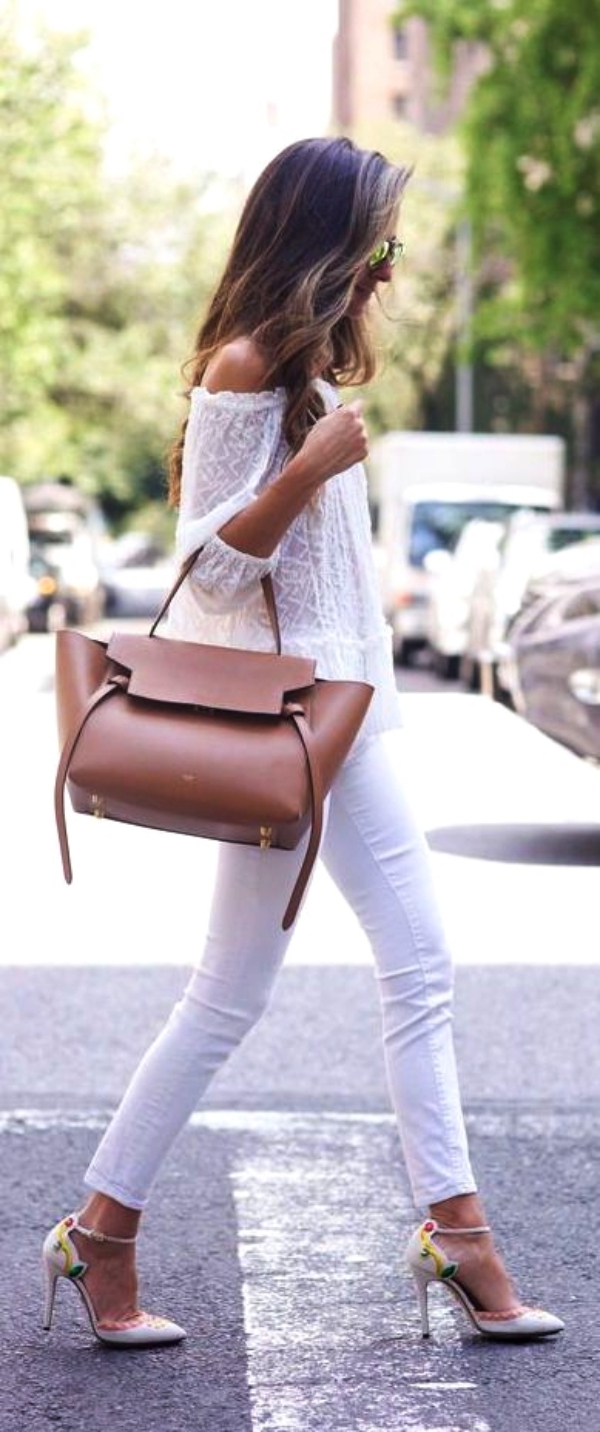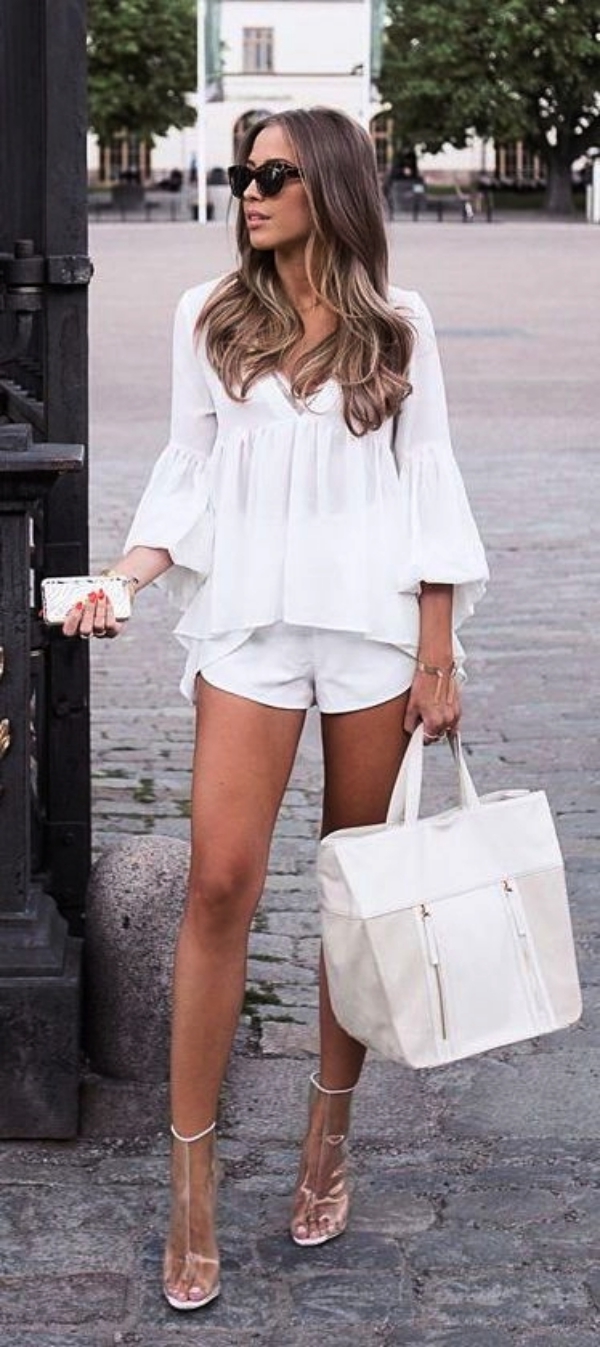 Spring is a great time to abandon the heavy jackets. Pick a light, comfortable cotton white dress and pair it with a relaxing white cardigan. With this outfit, you don't need to be a matching spree!! Simply match it with any shoes and you are good to go.
Feel Free With Ripped Boyfriend Jeans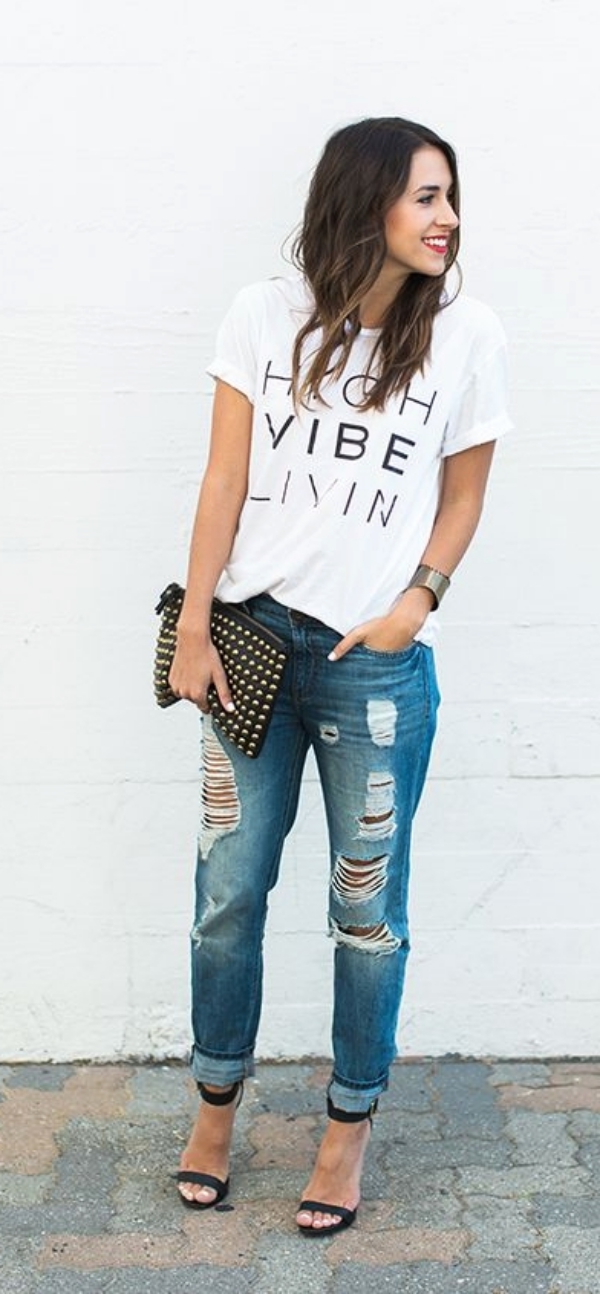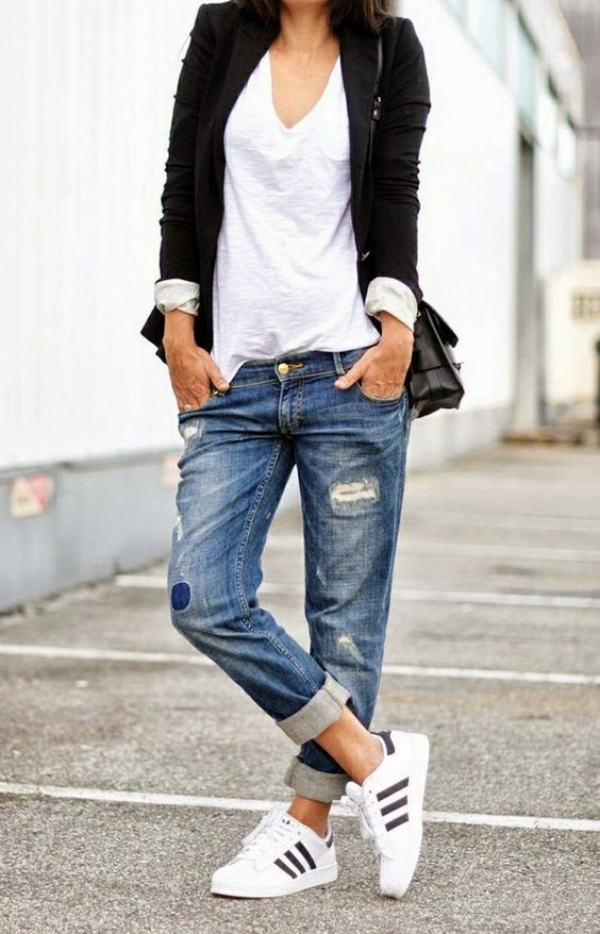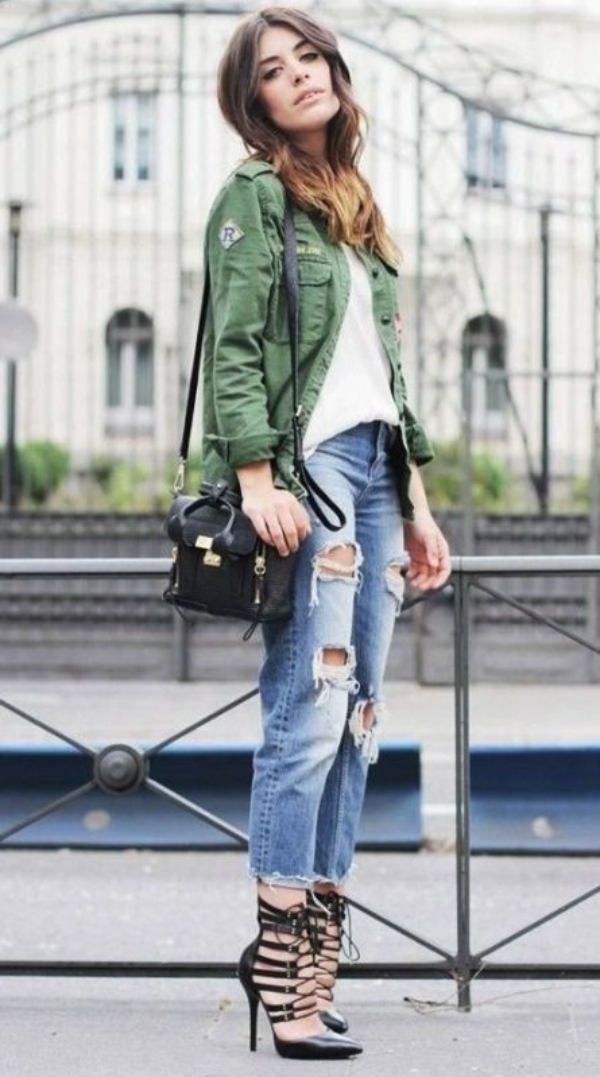 Spring is a time to feel free and relaxed!! Pick loose-fitting ripped boyfriend jeans and match it with a black tank top. For that killer look, slip on your vibrant stiletto heels and add that extravaganza with premium shades.