These days, when weather is quite unpredictable, isn't it good idea my friends to be prepared for anything. One of the most versatile accessories which we gals love to wear in any case is a scarf. This fun accessory can change the look of an outfit in just one second. It's a unique girl style….on snowy days, you love to wear thick and cozy one and on a warmer spring day, a light and flowery one.
Now, let's know what's your favorite way to wear a scarf? Not quite sure!! Today, in this article you will be surprised to know about so many different scarf tying ideas. Yeah, you can just drape it around your neck and call it a day…or you could tie it in a simple cool knot. For some women, these ideas may seem bit hard to try for the first time, but seriously scarves can keep you warm and take your outfit up a notch. And guess what; here are all those sexy Scarf Outfit Ideas that you will rock wearing during amazing winters.
Scarf Tying Ideas
If you love scarves as much as I do, I know you'll love to flaunt with this guide!
The Cute Infinity style!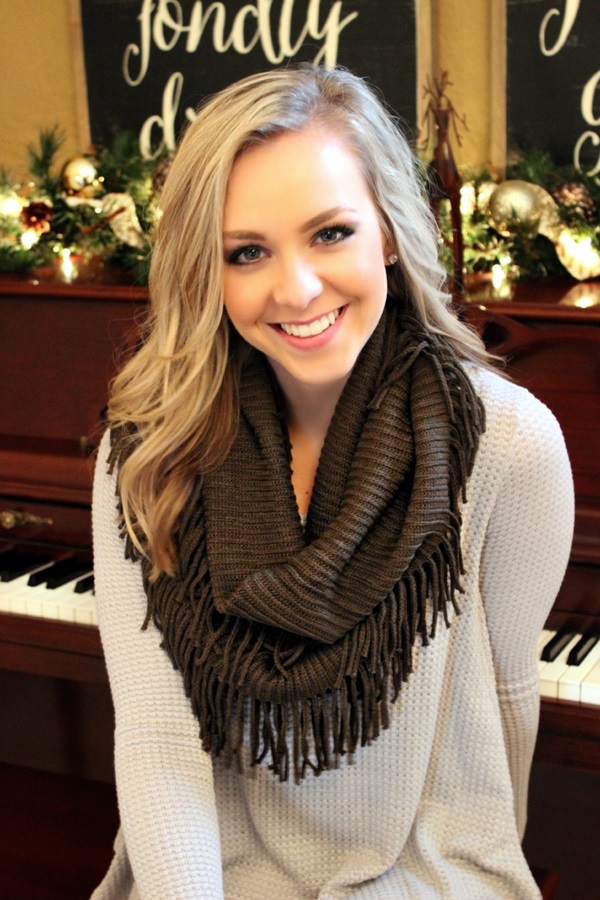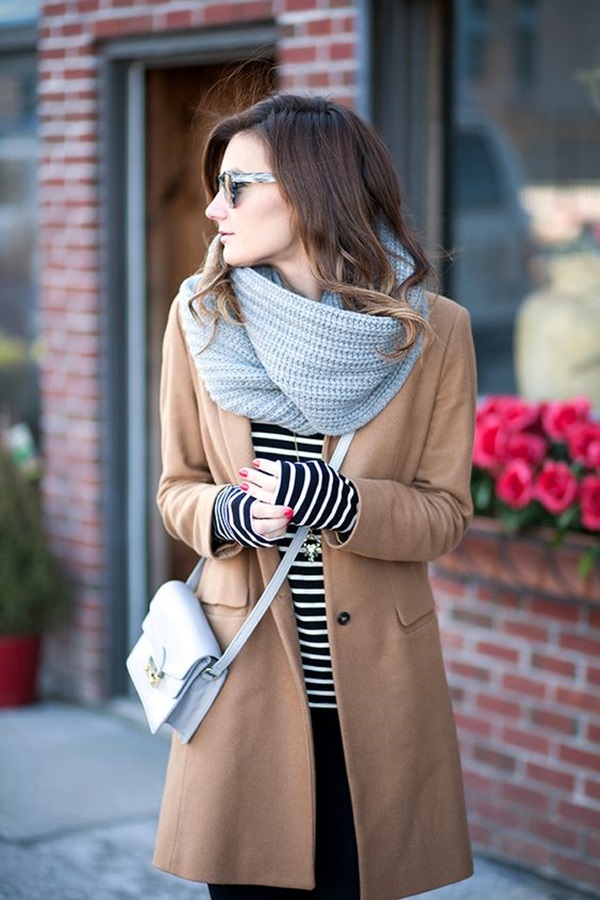 If you don't know what to do with a long scarf, tie it in infinity style. Begin by tying the ends of the scarf together, creating a large loop. Then, hang the loop over your neck, situating the knot at the back. Your final step is to twist the scarf and layer it second or third time over your head, covering and hiding the knot.
White Scarf with Black and White Outfit!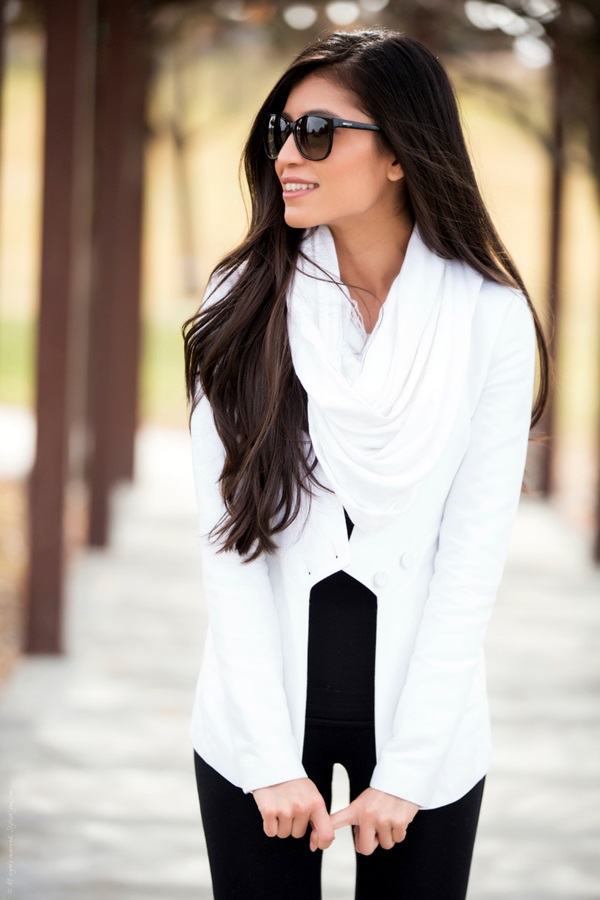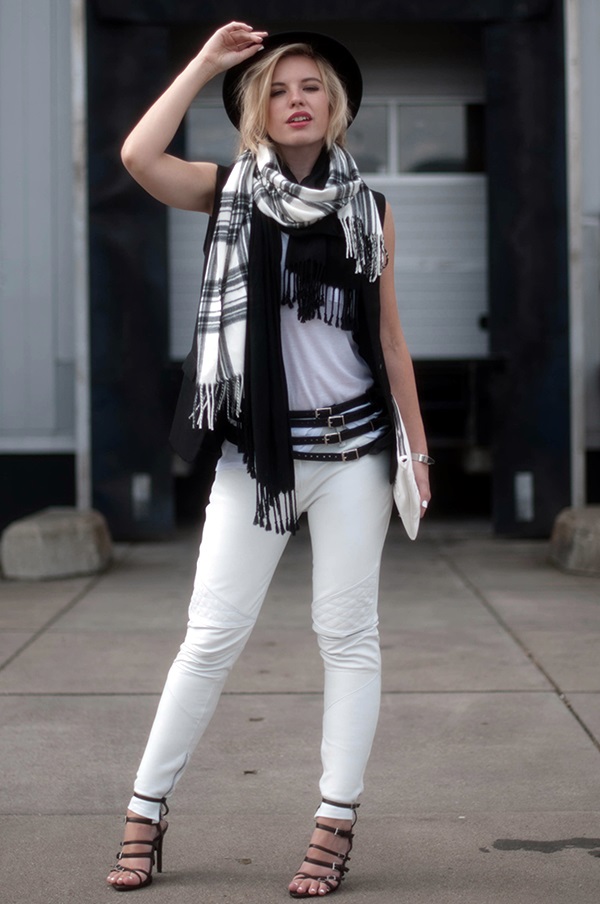 Creating stylish outfits is what we like most…true gals! The most attractive fall seasonal colors black and white makes you stand out of the crowd when a matching white scarf is worn with a white blazer. If you are going to try this amazing scarf tying ideas make sure the whites match. Don't wear a jacket that is brighter than your scarf.
Unique Plaid Scarf!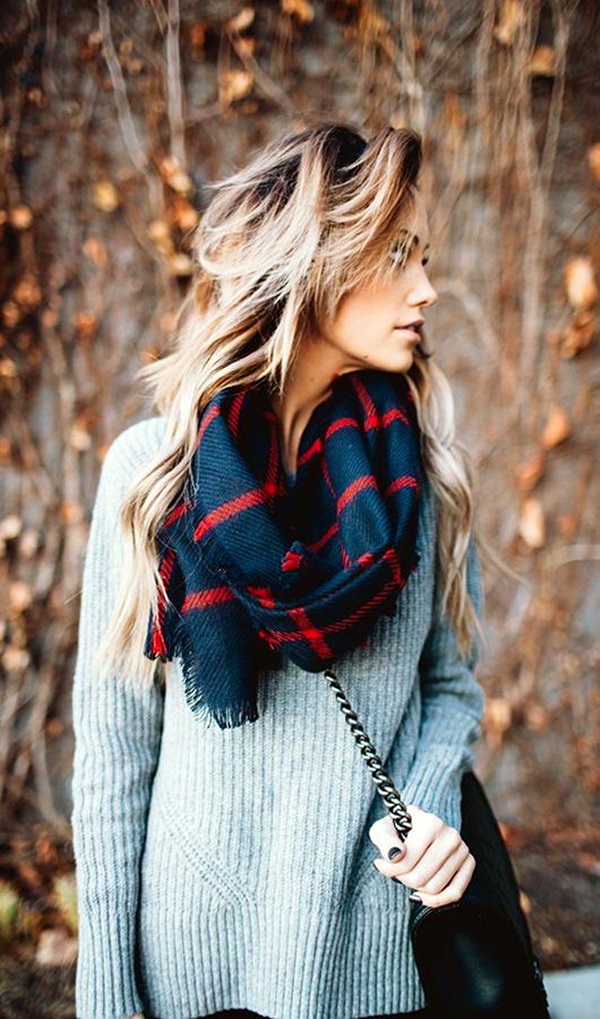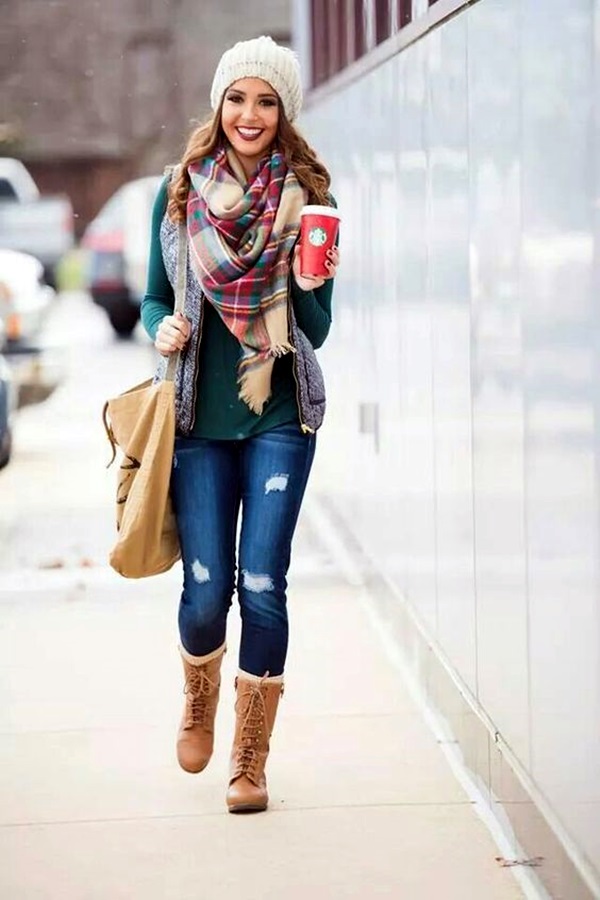 We know sometimes you had to travel for official meetings and tours when it's not quite hot and not quite cold outside. A scarf is a great accessory to wear for such situations when you're not sure which way the weather will turn. Suppose, if it gets cold, you can wrap it around your shoulders and if starts raining, you can extend it even more and cover your hair. A scarf can be very versatile, a handy item to have when traveling. Here are some more travel outfits ideas. 
Head and Shoulders Scarf Style!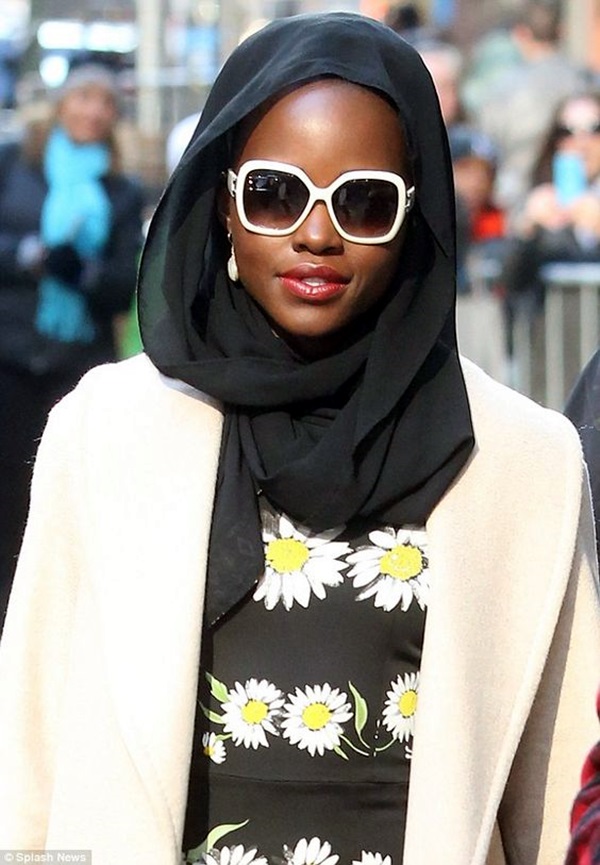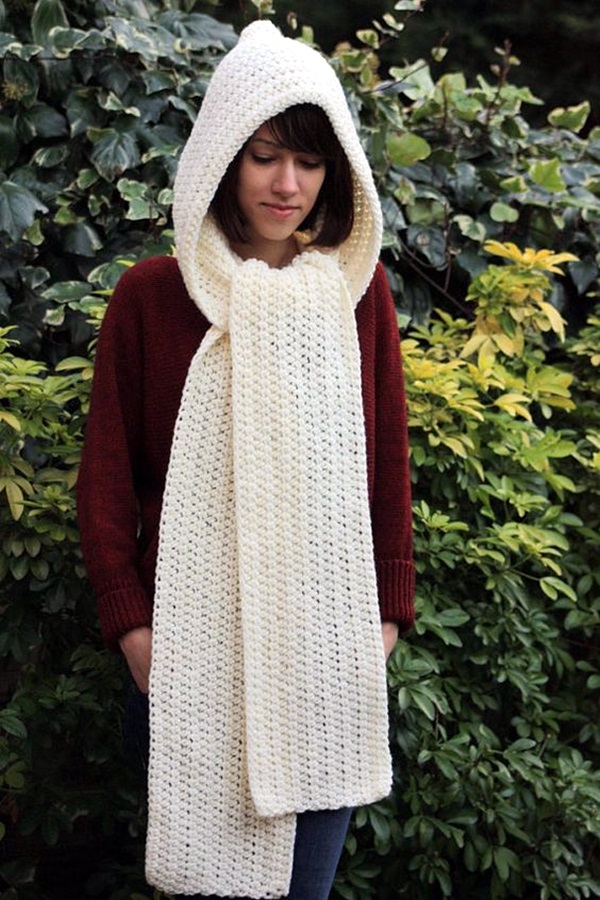 You must be wondering what is the so good about this style? When it's too cold outside, you may look for piece that provides extra coverage. The head and shoulders scarf tying ideas provides you with that adequate coverage. The style works great on top of regular official shirts and under blazers.
Infinity Head Wrap!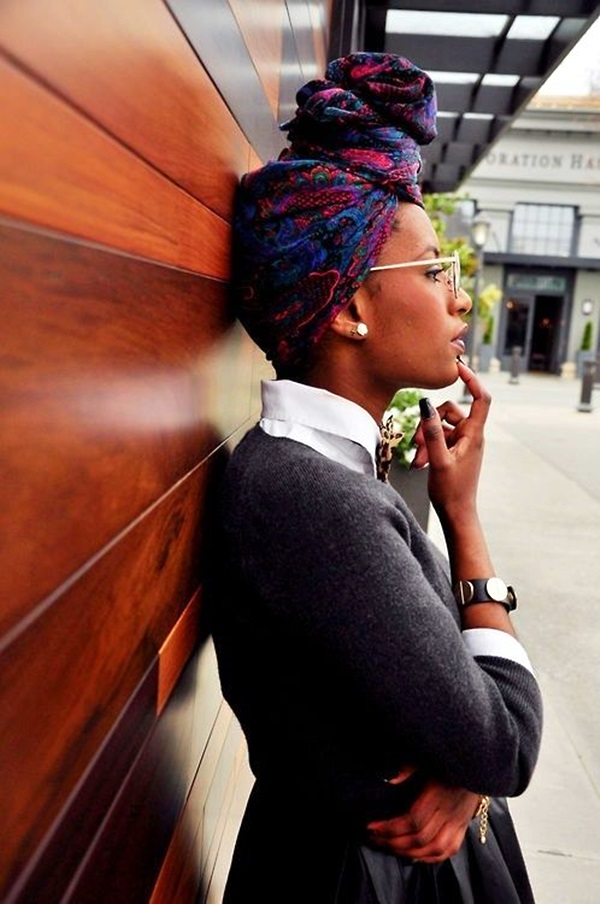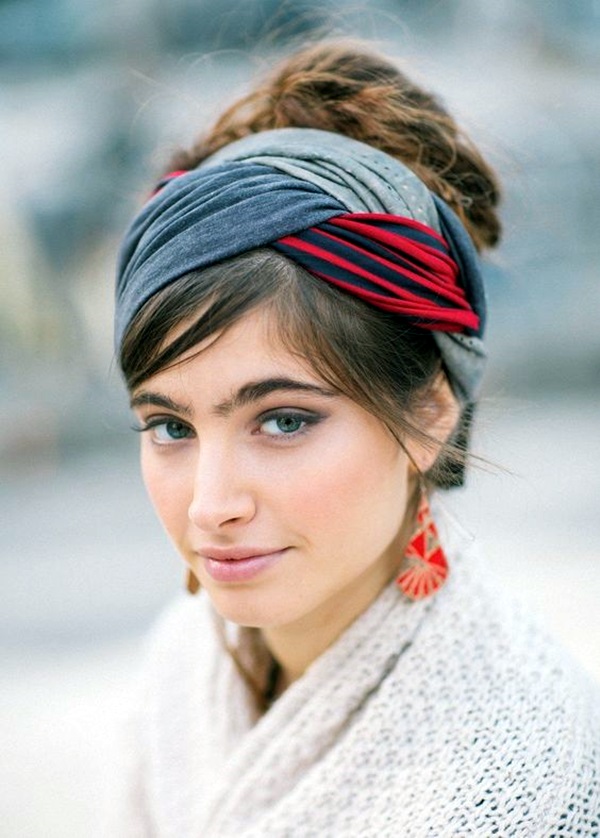 Girls, someday you may feel too lazy to take bath…and you may decide to skip the shower, go out like this. Then, this is a great style to embrace, if you're hair isn't cooperating. If you have hit the gym during lunch break, give yourself a sophisticated look afterwards with this infinity scarf style.
Double Trouble Scarf!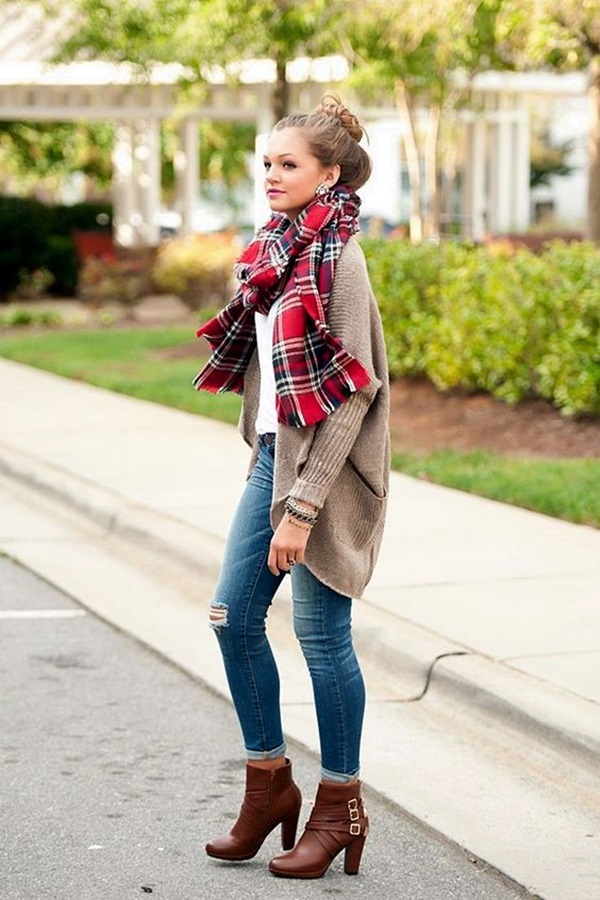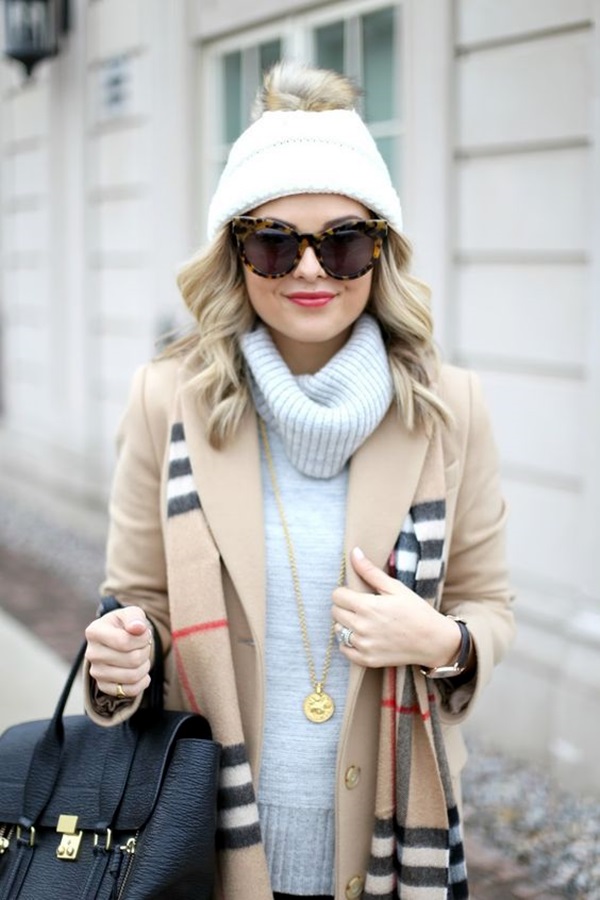 It is although a common style but would always look good. This scarf style is so versatile that it goes with everything and with anybody (yes, even old ladies will look gorgeous!) To achieve the classic double trouble style, make two loops in the scarf, placing them around your neck. Pull one loop forward to produce a staggered effect. We have some cool preppy outfits and fashion ideas that have just got into the trend, let's check them out
Polka Dot Scarf with Stripes!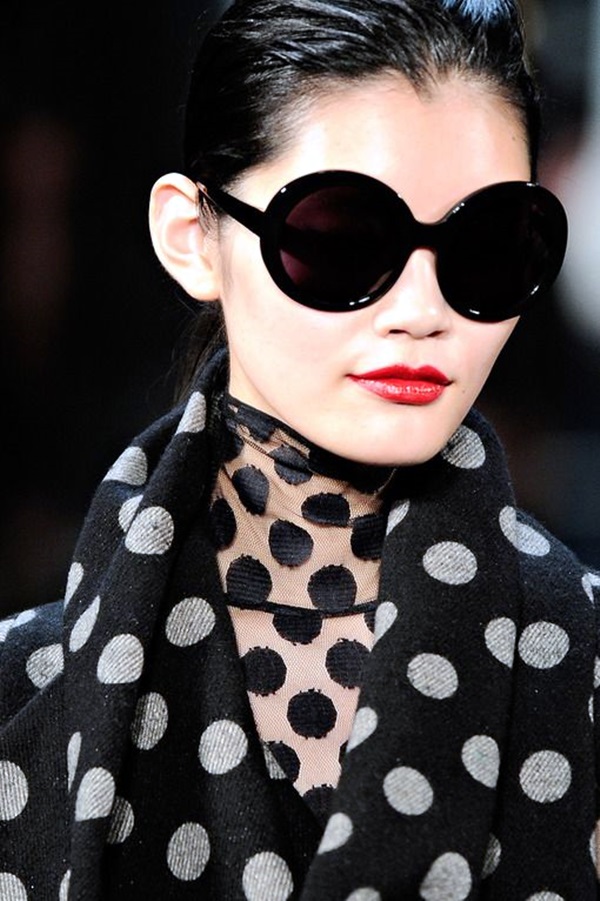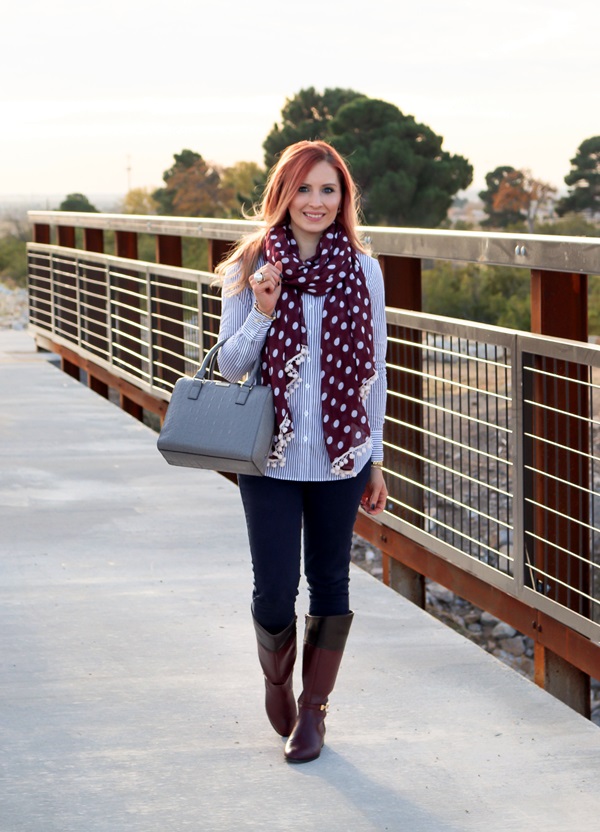 Are you bored of trying same look every day? Why don't you try wearing two patterns at once as superb scarf tying ideas? Why not wear a classic striped tee and add a polka dot scarf, this outfit is meant to be bright, fun and a fabulous combination for a stylish summer look.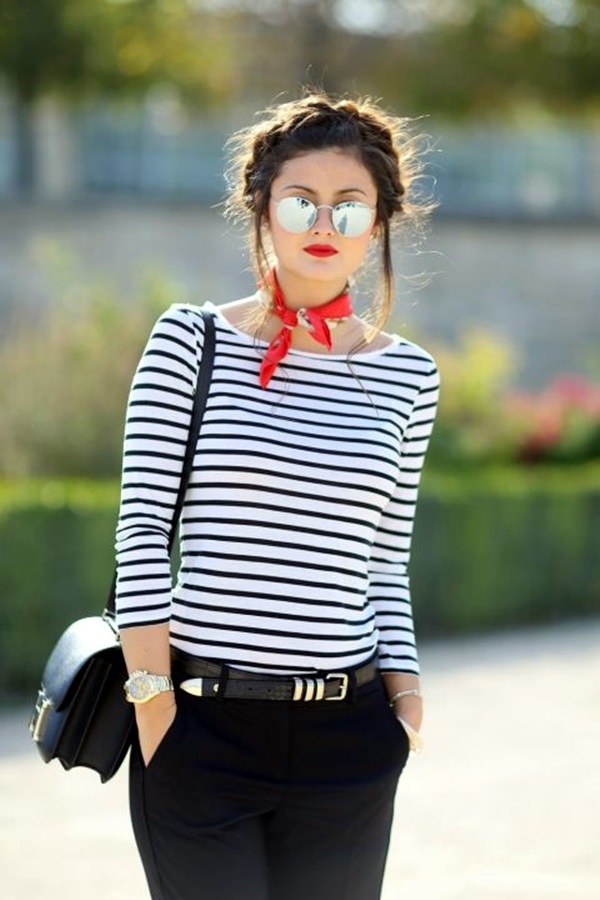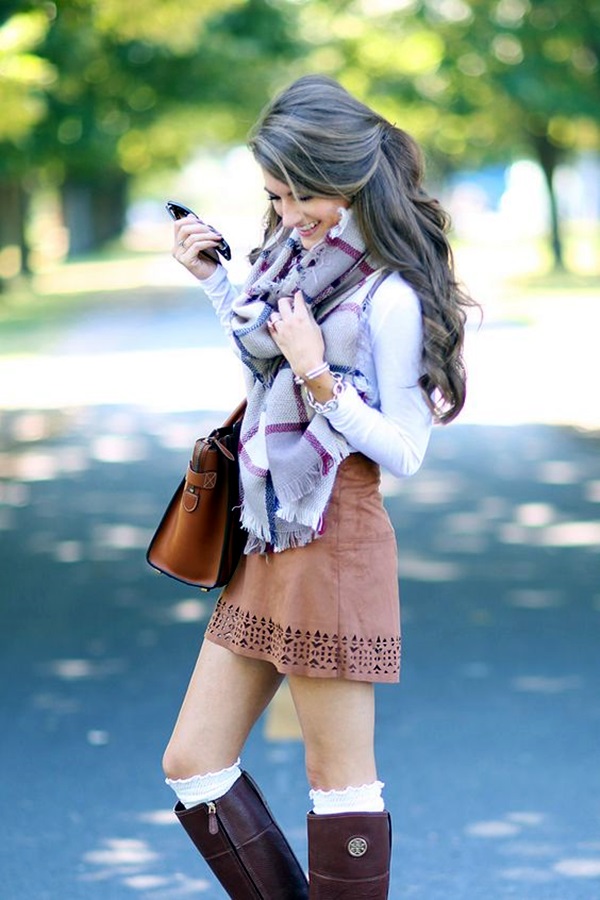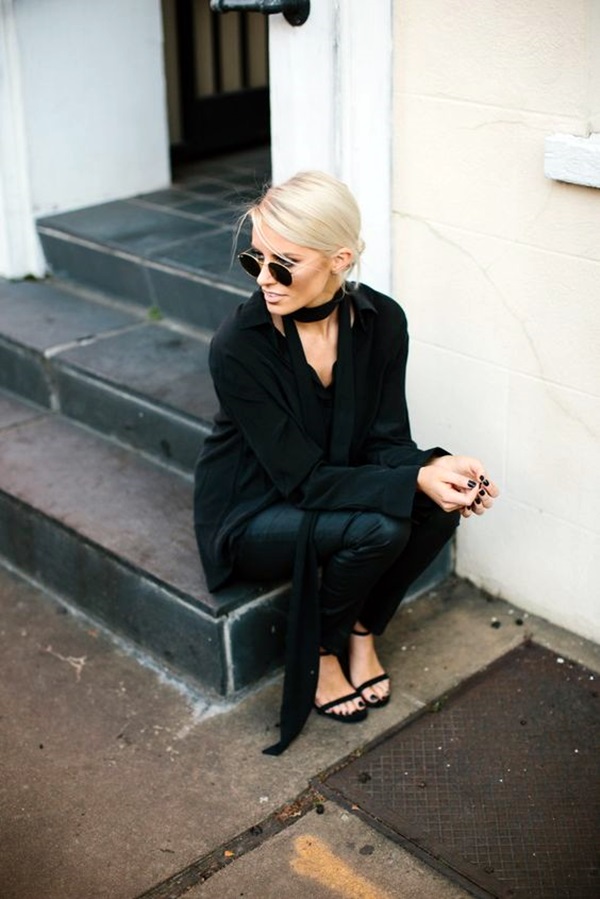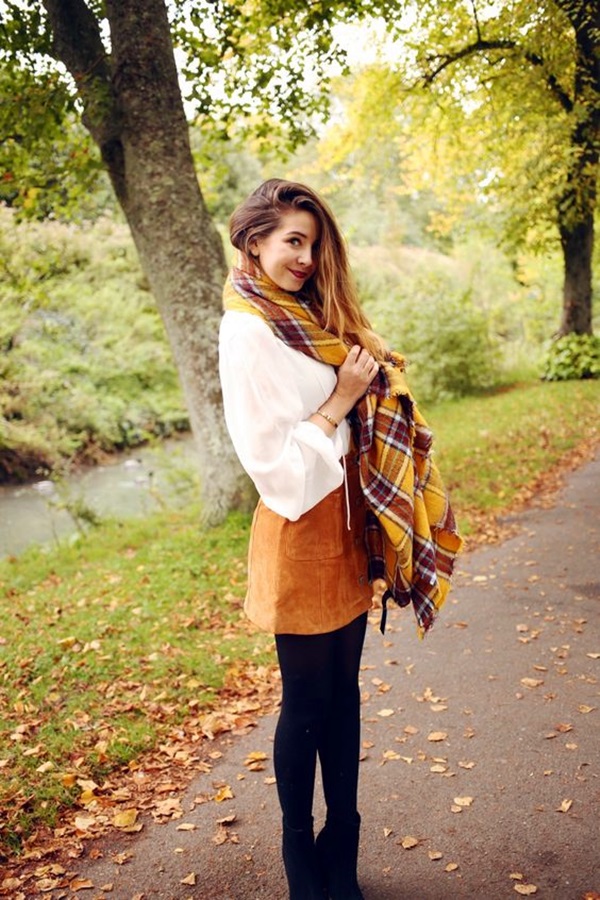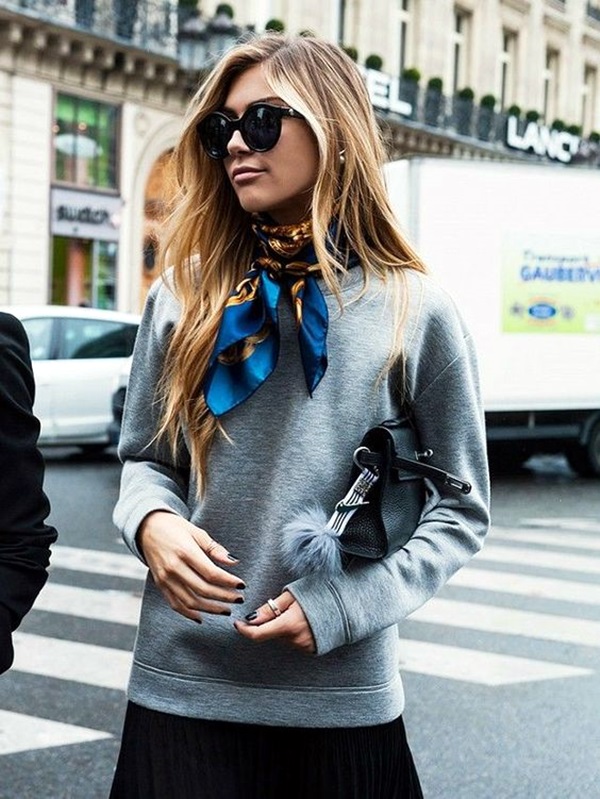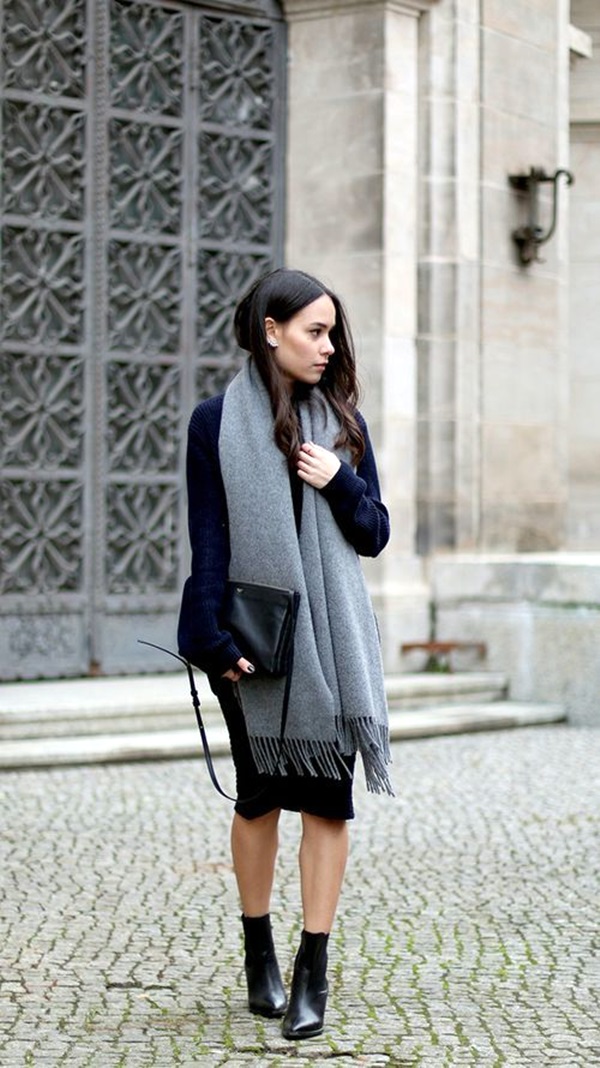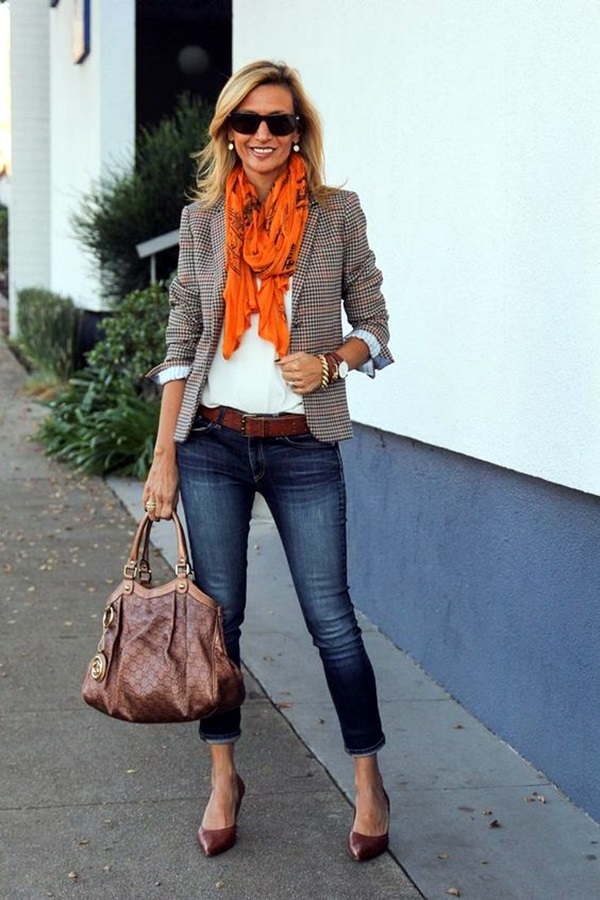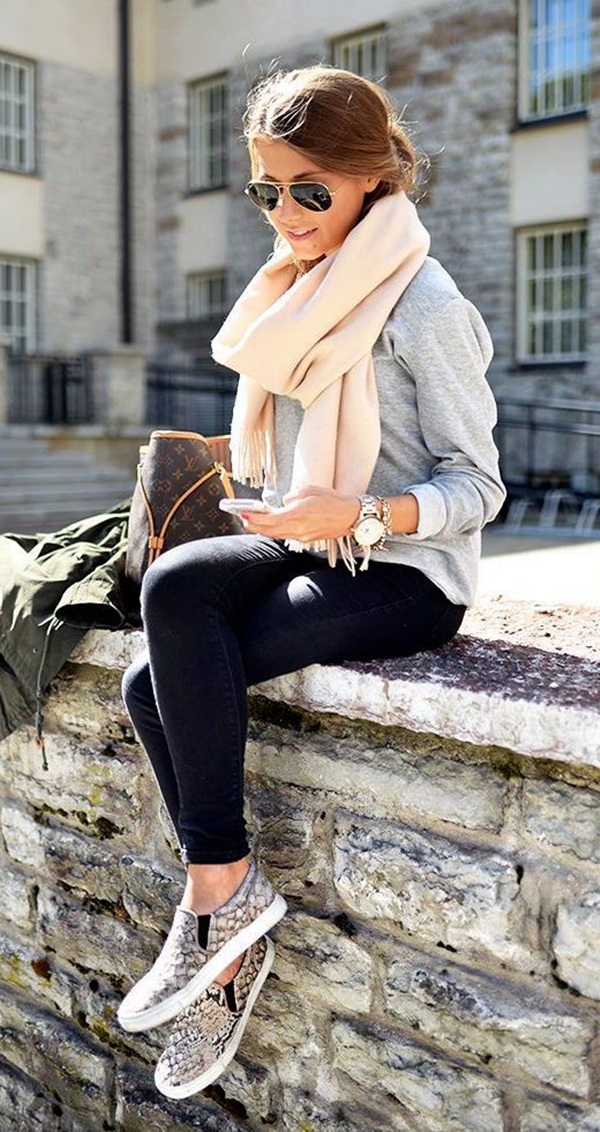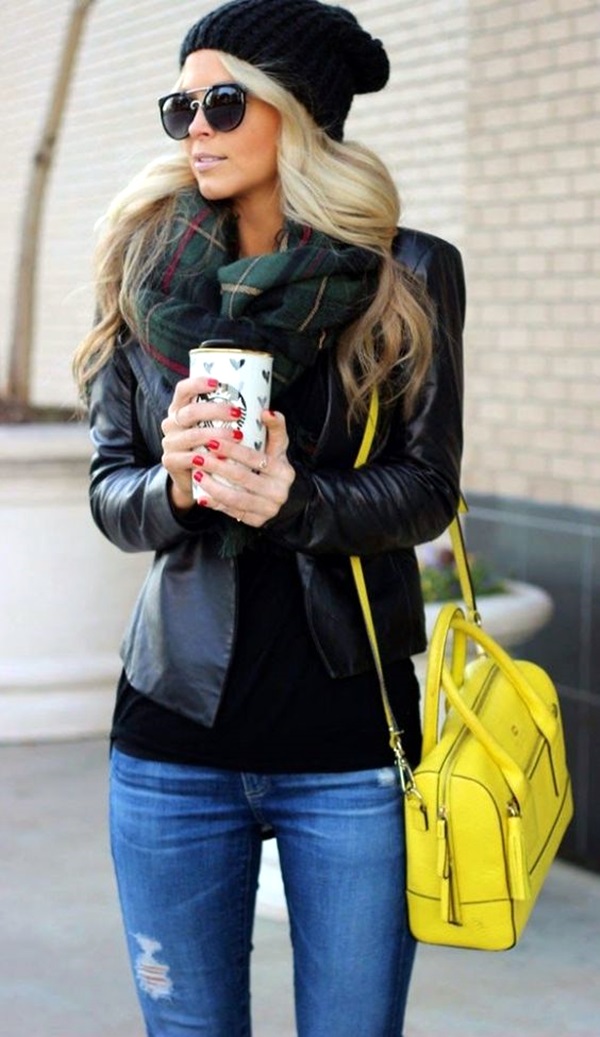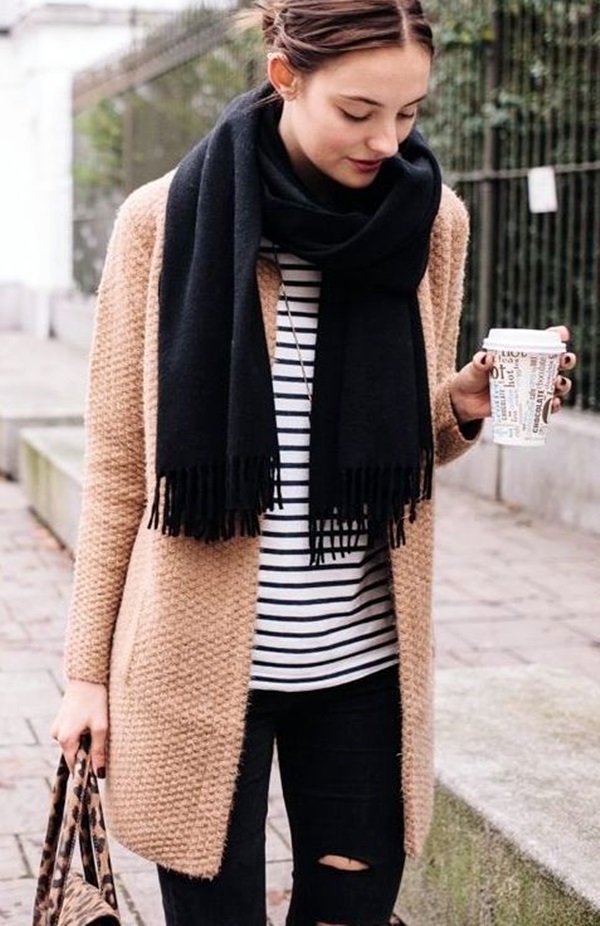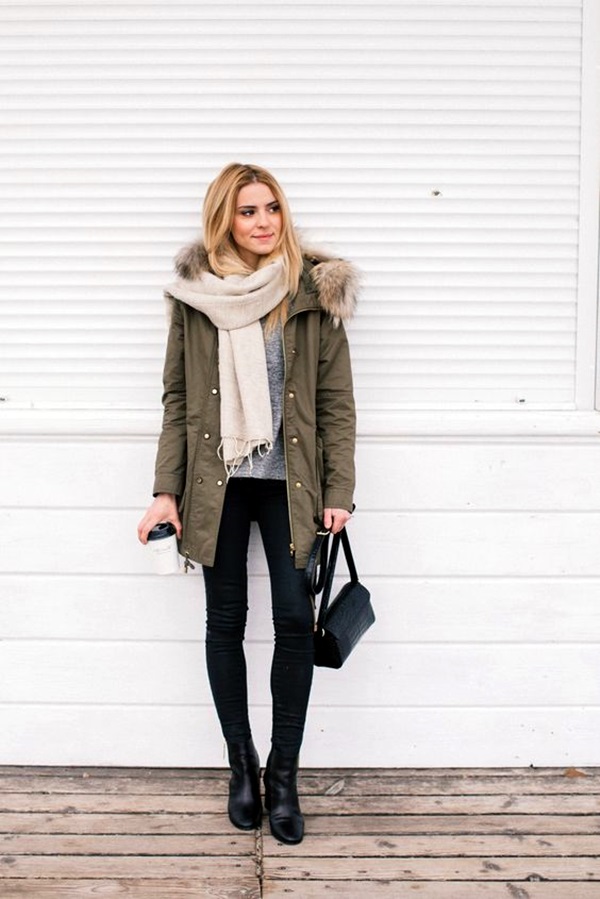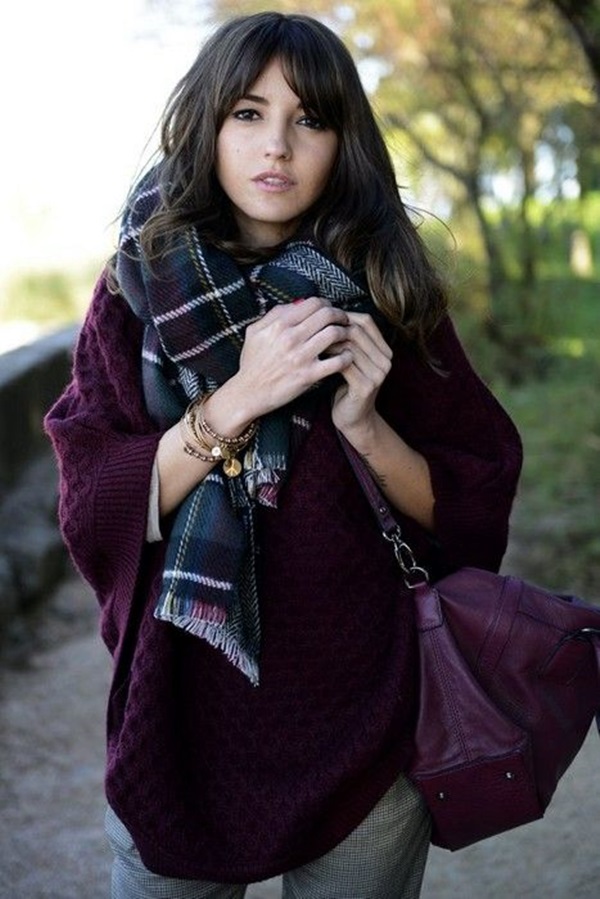 So, it's easy my friends… to create your own unique style with a regular scarf.