Are you fashion conscious? Does your outfit helps you to stay cool and boosts your confidence? To completely redefine your look this summer season, fashion designers from different fashion houses and small industries have exclusively launched compelling graphic tees outfits you may love to flaunt with without any second thought.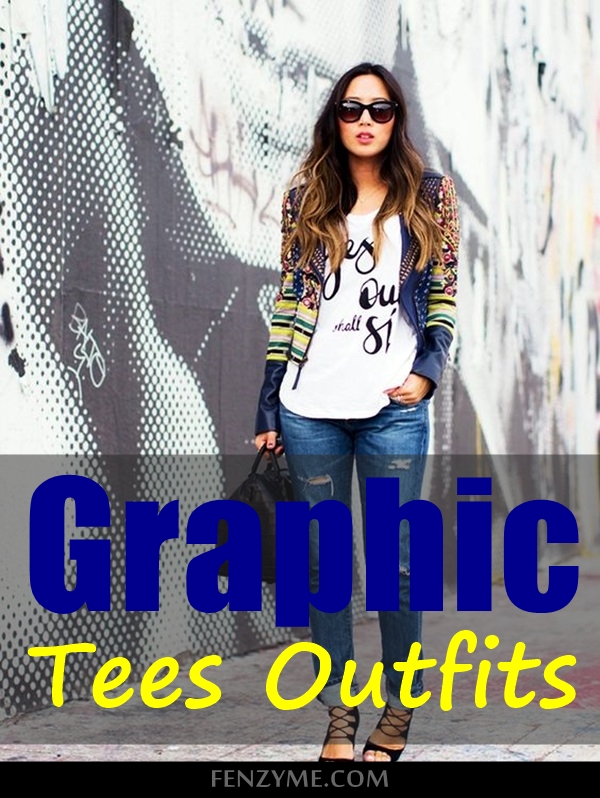 Graphic tees are versatile in look and super-comfortable, but the styles and messages or slogans written on them are a perfect way to express your individuality. You won't believe, but it's true that you can wear one graphic tee in dozens of ways without looking weird. Many popular brands have introduced latest fashionable tops with graphic prints only without any doubt and you can combine them with everything such as – skirts, trousers and jeans. There is a huge availability of Plus size Outfit Designs for woman all over the market which can definitely make them look hotter.
Graphic Tees Outfits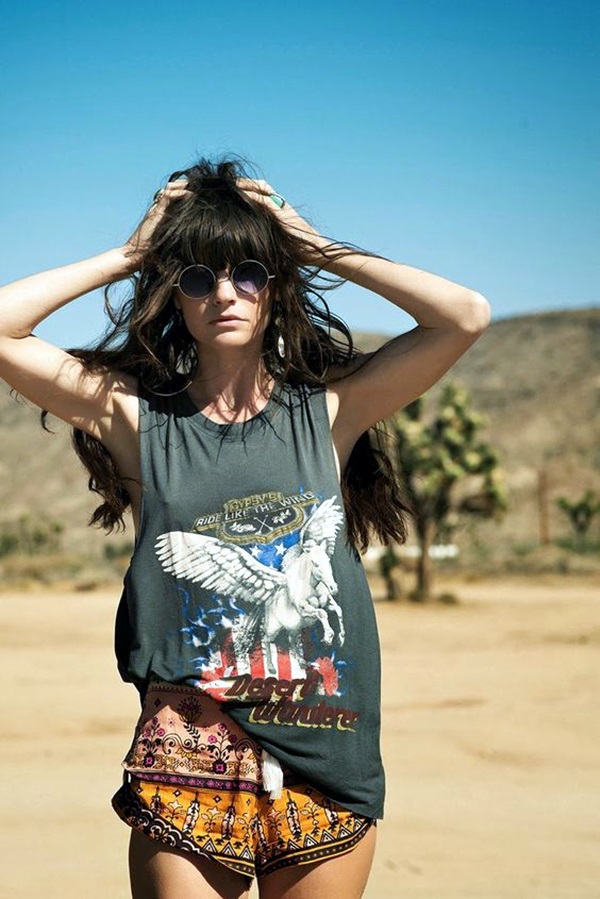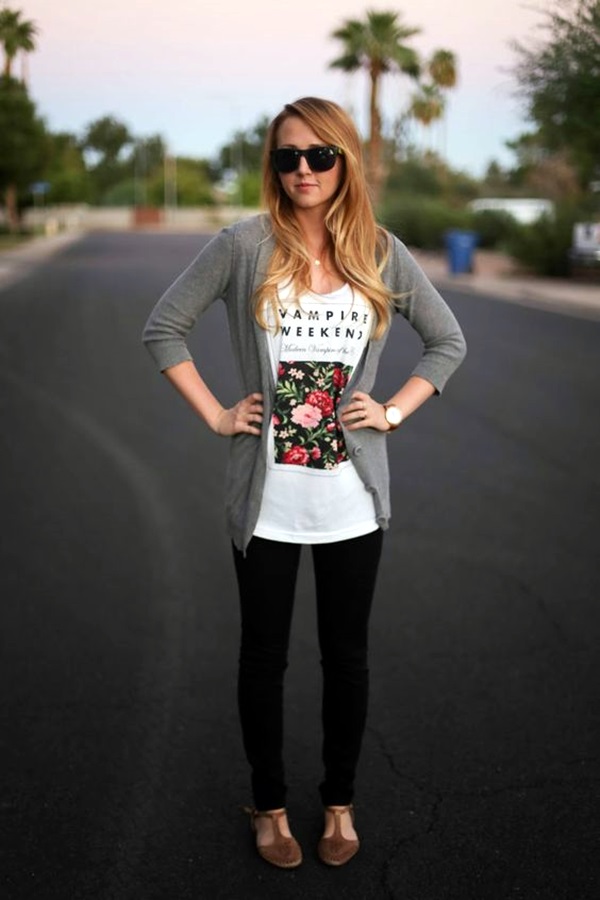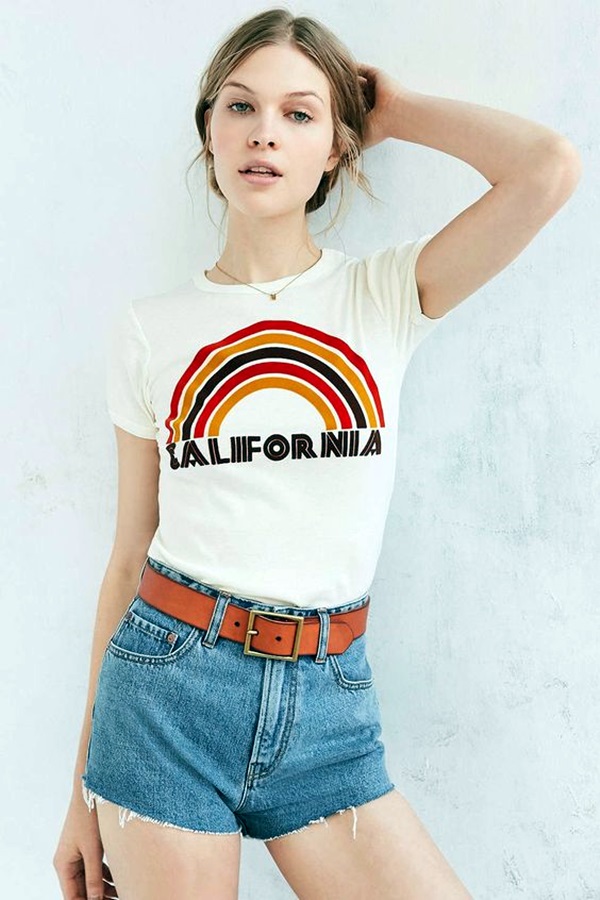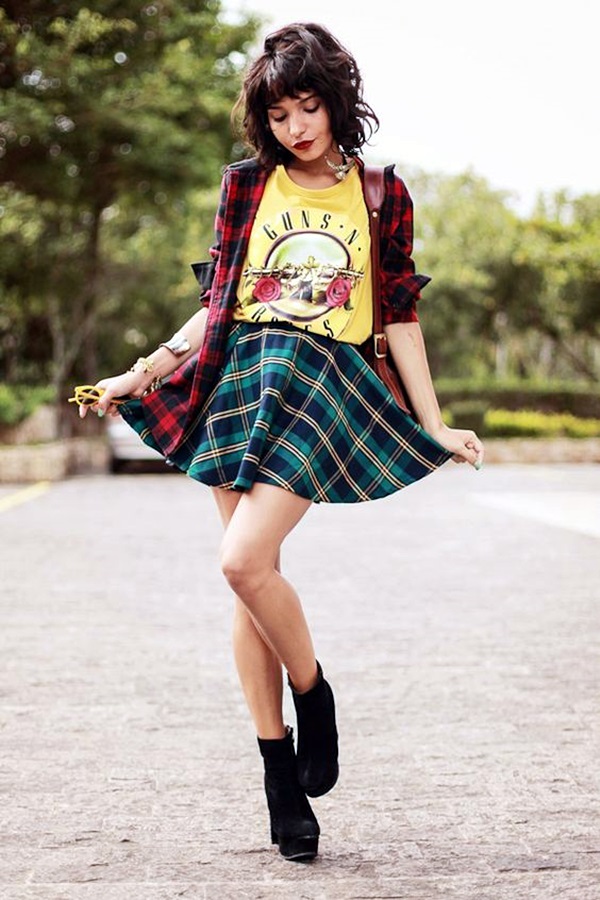 The problem arises when you can't decide about Beach Party wear as we all want to look extremely hot and appealing when going for a beach party. Moreover, it is not true that Beach party means only Bikini or swim suits can be worn. You can try tees also. Just take a look at some of these realistic and affordable graphic tees ideas –
Graphic Tee + Pantsuit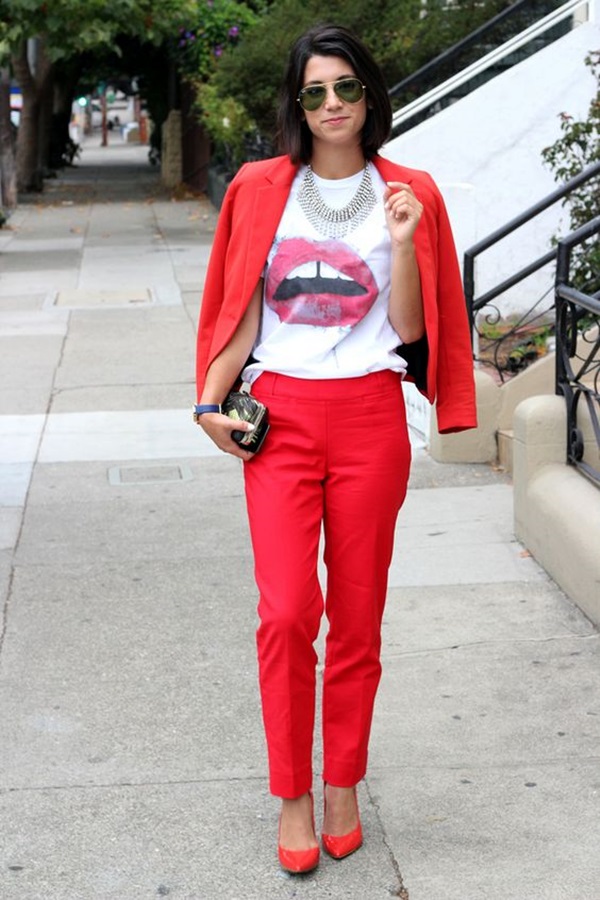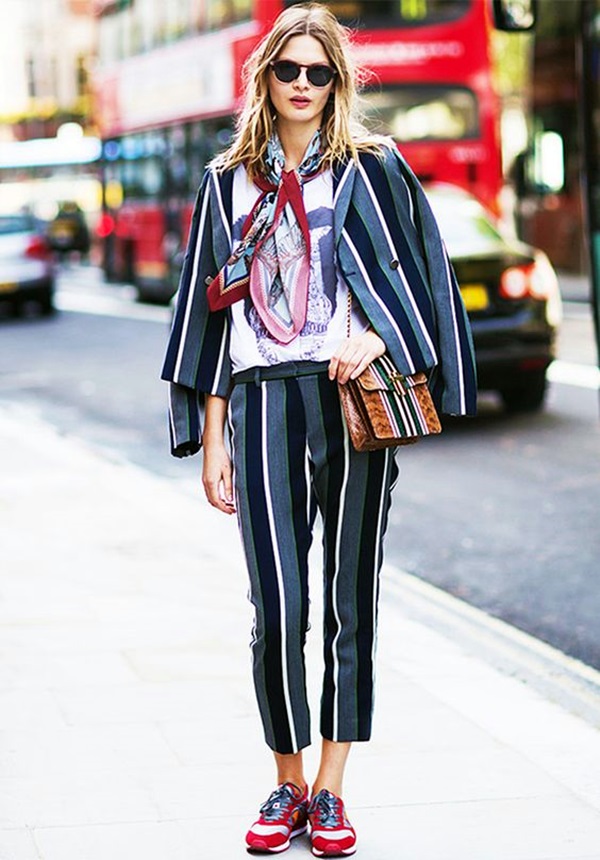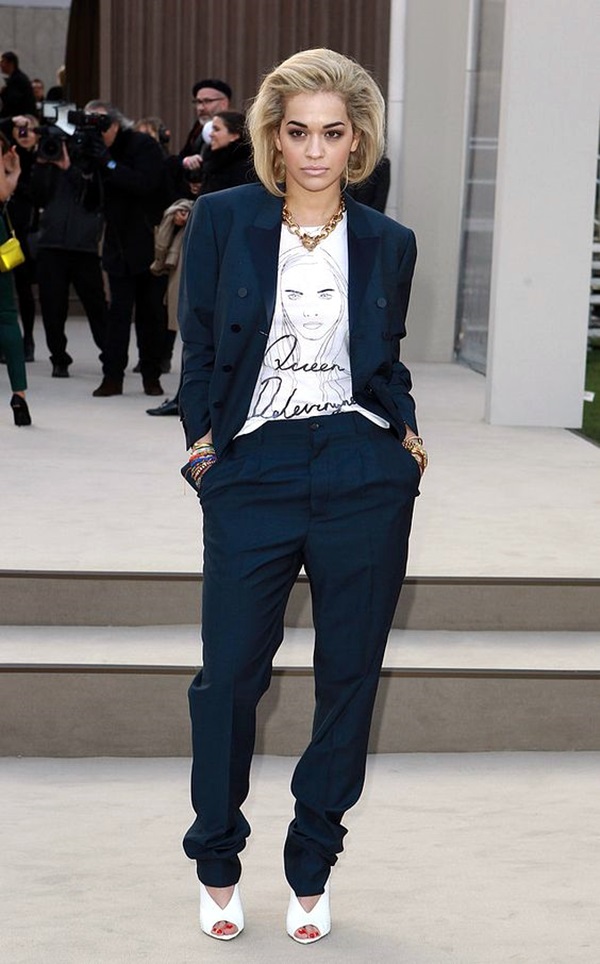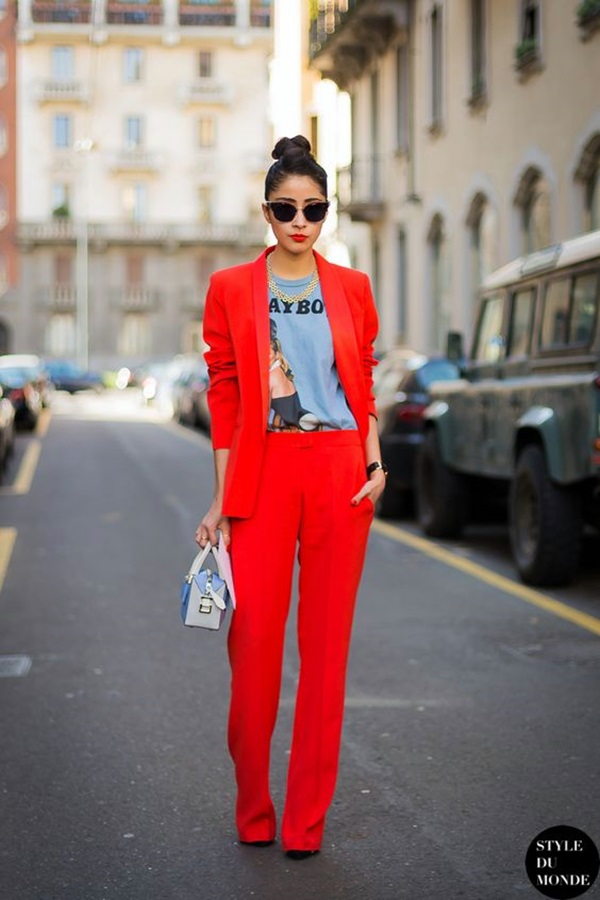 Pantsuits are in fashion from past so many years as the most comfortable outfit meaning they fit well according to your figure.
Wearing graphic tee with pantsuit is a cool work outfit, but girls usually don't love to look like an extra working girl.
This is the reason; adding graphic tee in place of a button-down shirt is the best way to transform your whole look, giving youthful spin to the outfit.
Graphic Tee + Maxi Skirt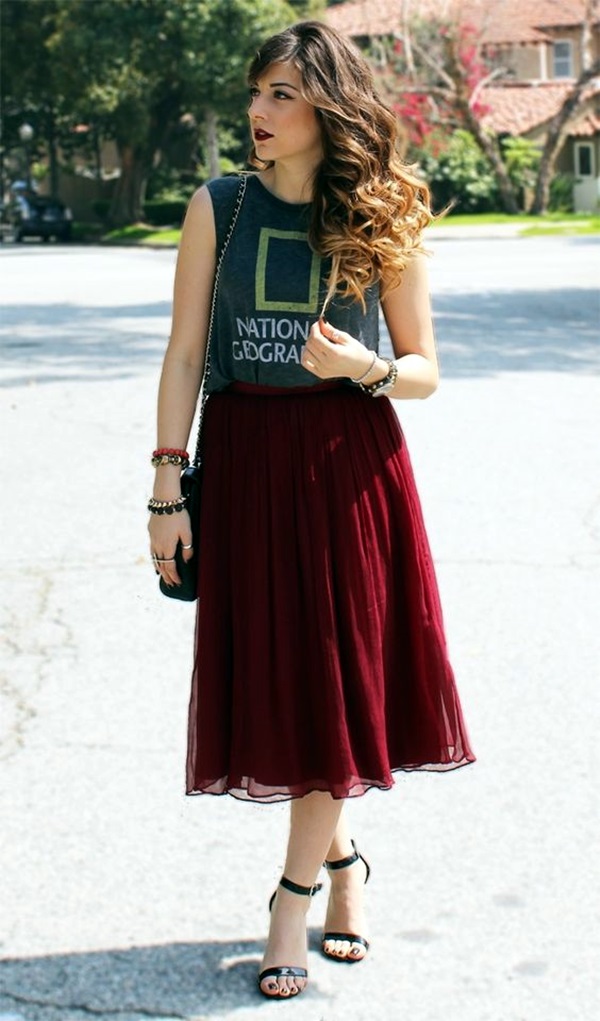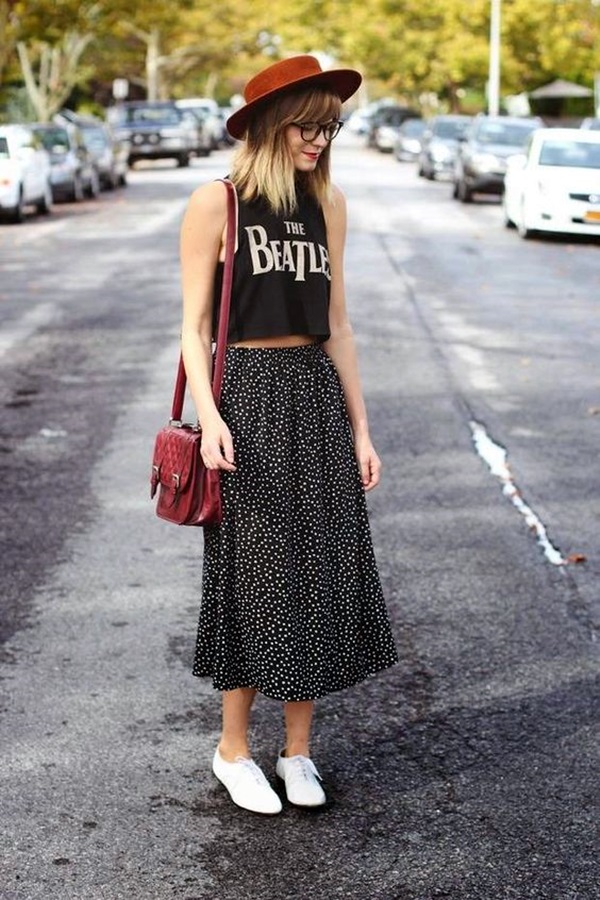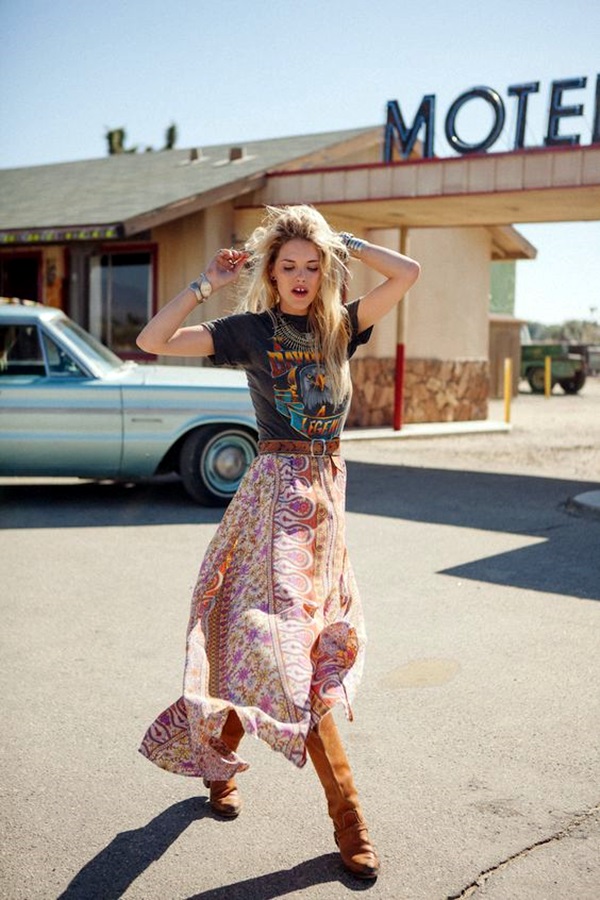 Maxi dresses are very fashionable in look. The easiest and cool way to convert a summer maxi dress into a stylish fall outfit is to pair it with graphic tee. Though the fabric of summer maxi skirts may be light, you can layer it both over and under to make it look fabulous. Go for a sporty vibe by pairing your maxi skirt with a graphic tee shirt. Moreover, one of the best ways of women to feel feminine in the summer heat is to style graphic tees outfits in different ways.
Graphic Tee + Ripped Boyfriend Jeans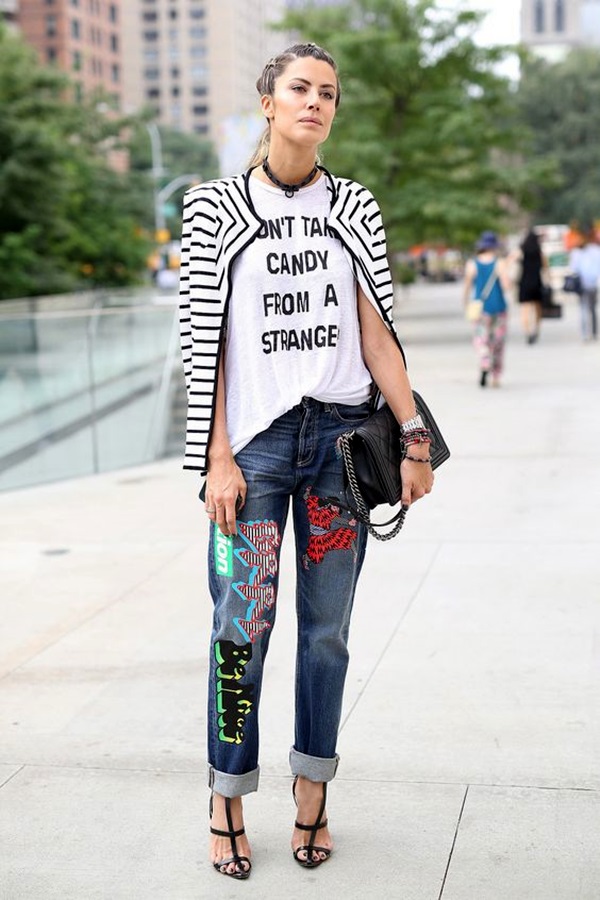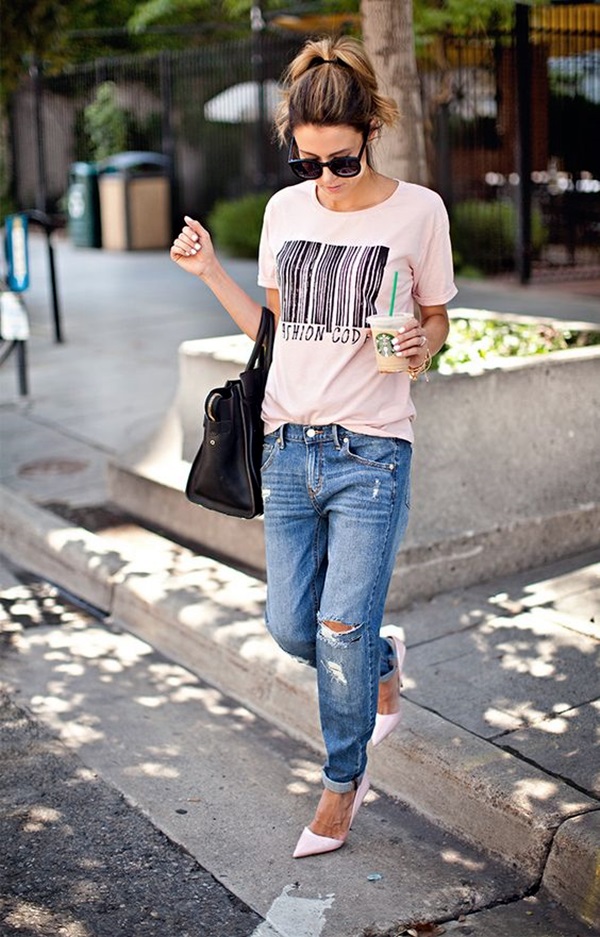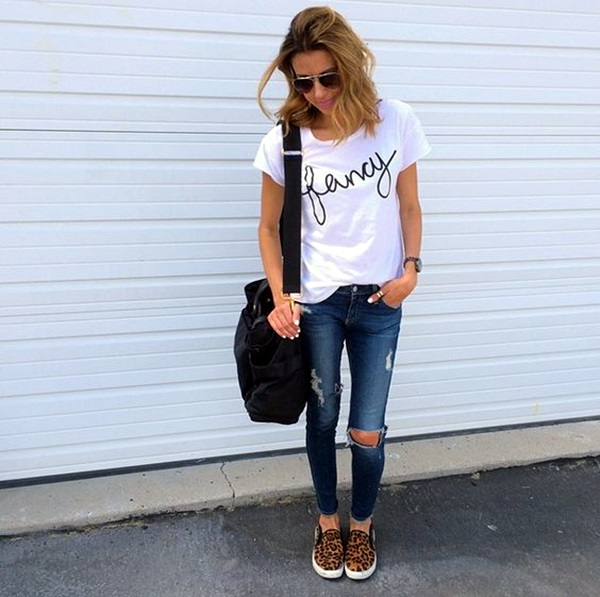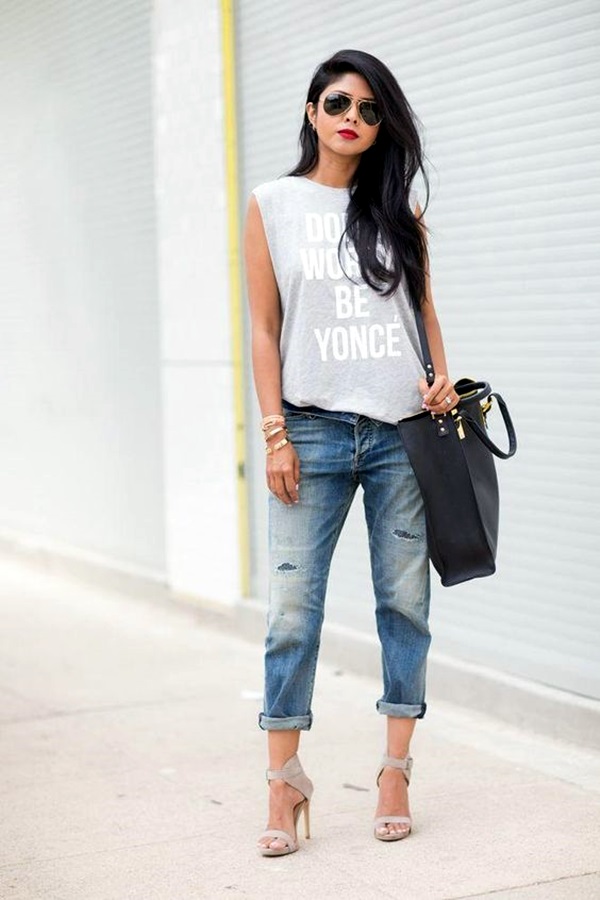 You must be surprised to see that how cute graphic tee looks when paired with ripped boyfriend jeans. Wearing boyfriend jeans with cropped or fitted graphic tee looks smashing during hot summer days.
The outfit enhances girl's beauty to a large extent and occupies a large space in women's wardrobe as a perfect weekend outfit.
Pair the look with some cool sneakers or ballet flats and with a statement clutch, if you are heading out to a casual cocktail night.
Graphic Tee + Little Black Skirt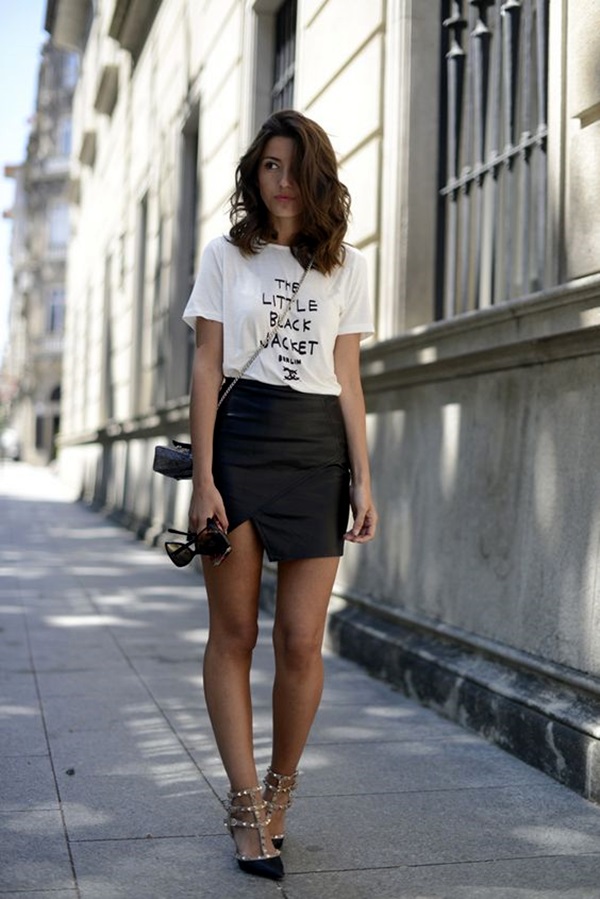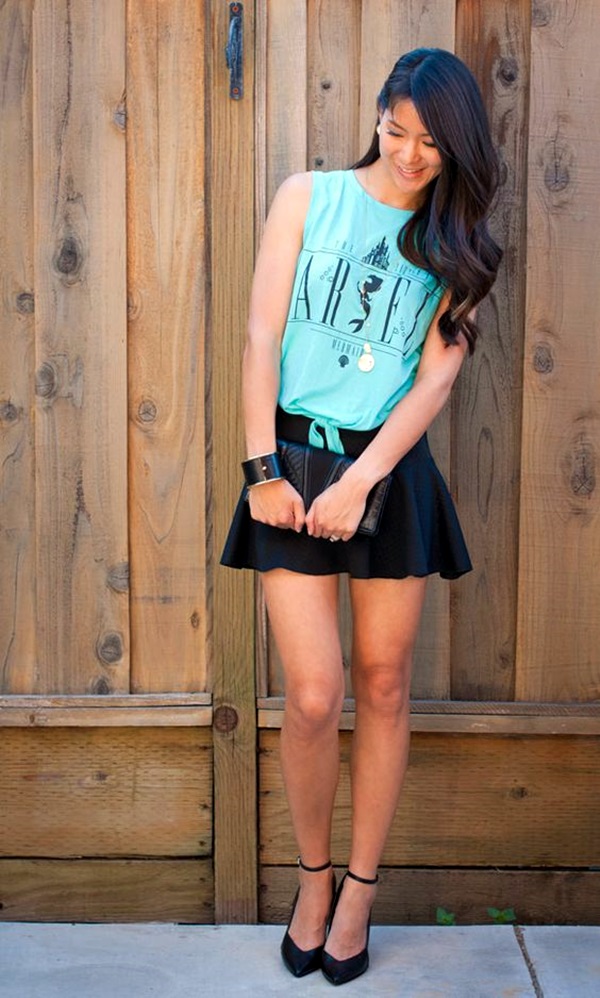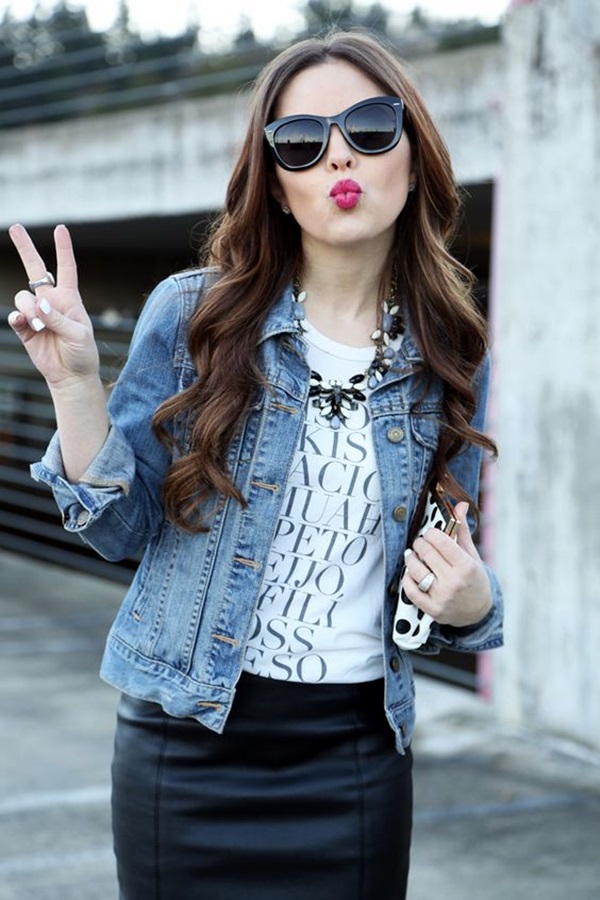 You can style your favorite black and white graphic tee in whatever way you feel comfortable. Suppose, you want to go out for a dinner with colleagues and you don't have enough time to dress-up attractively, pair a graphic t-shirt with a little black skirt for an elegant and easy outfit to wear out to dinner party.
You can also add a statement necklace and matching earrings to complement your look.
Graphic Tee + Circle Skirt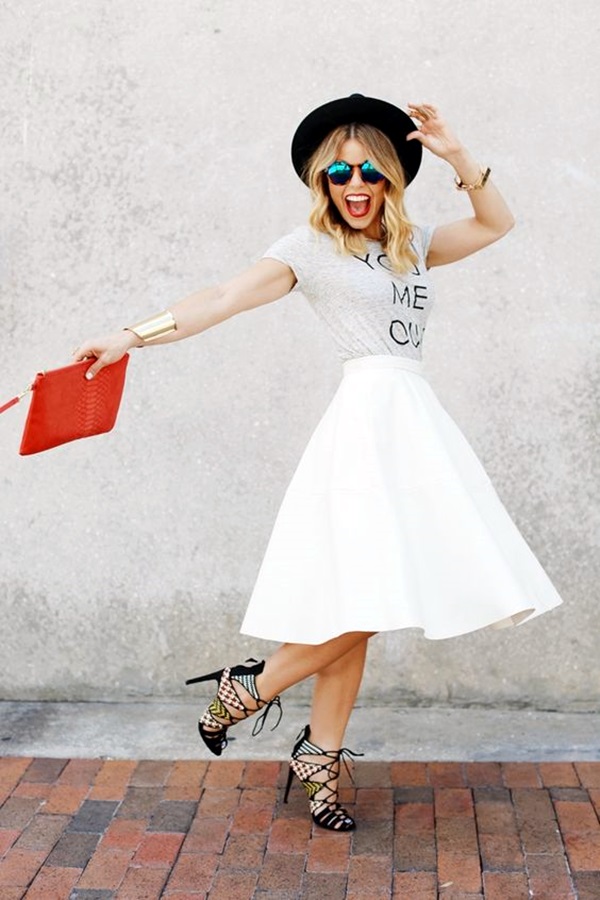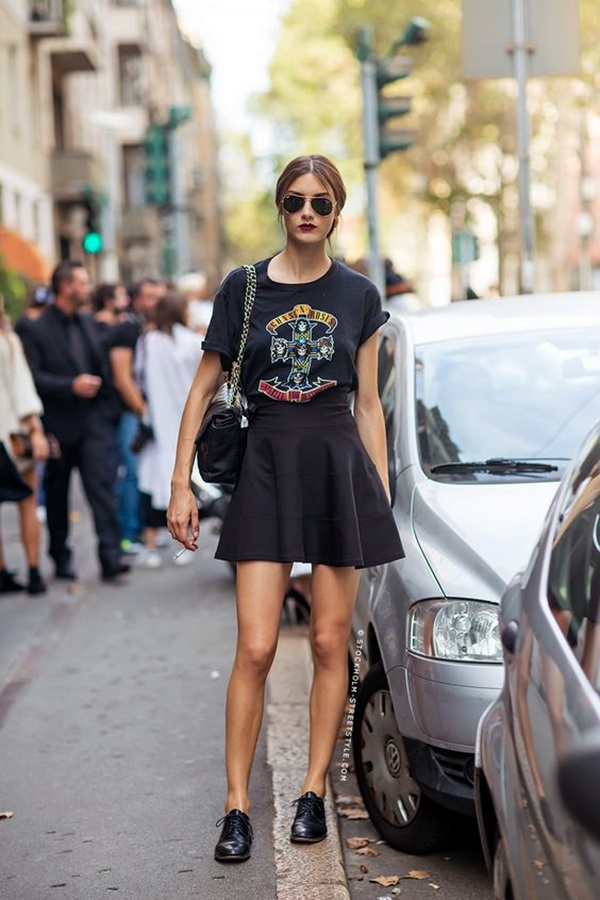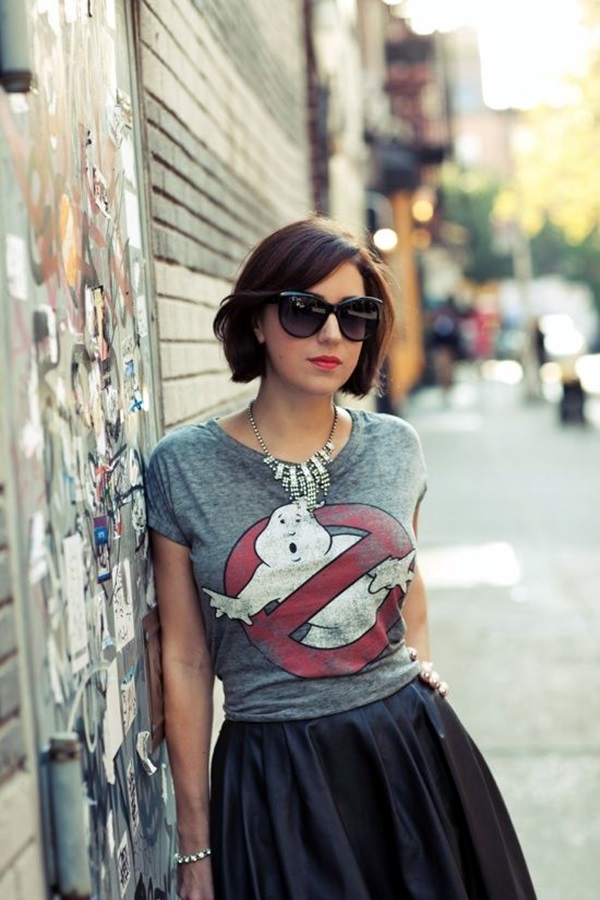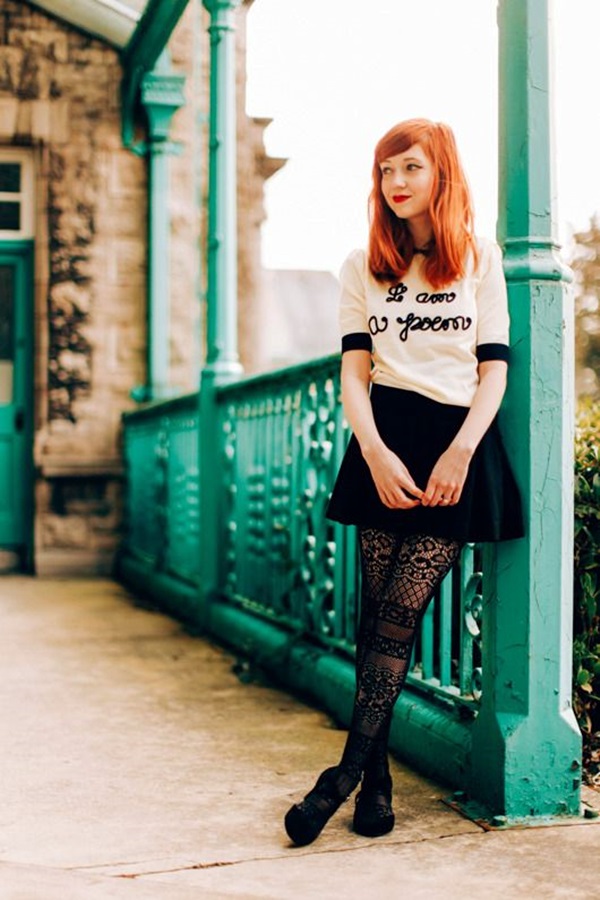 For many young girls, graphic tees outfits are a secret weapon to look smart. They even love to style this piece on first date night! Try to pair it with full mid-length skirt that flares out a bit and complete your look with a great pair of heels and statement jewelry for an interesting and graceful appearance.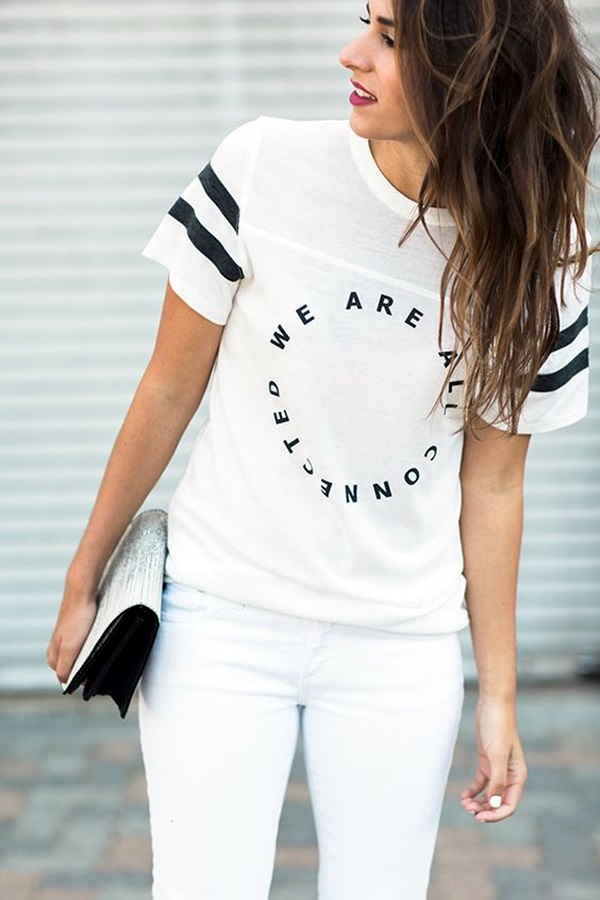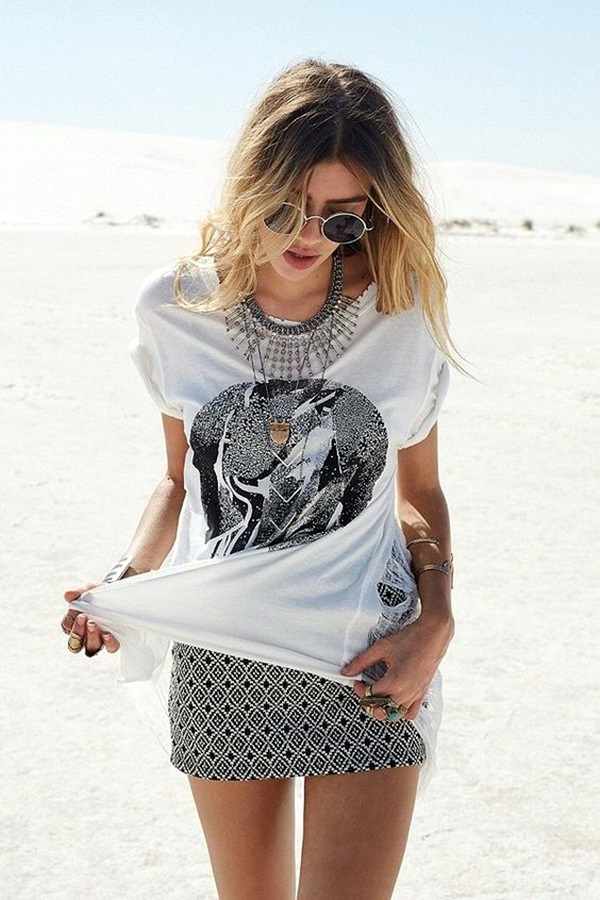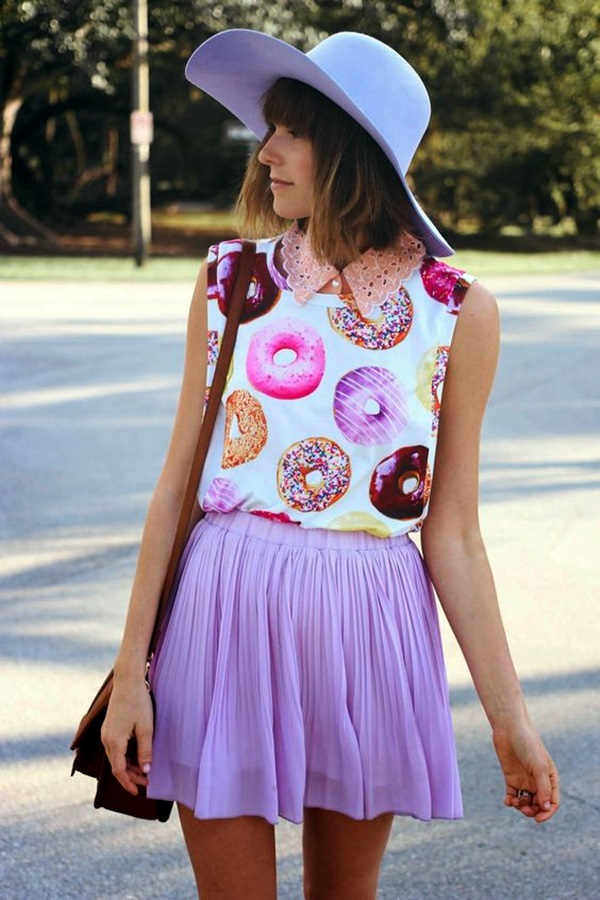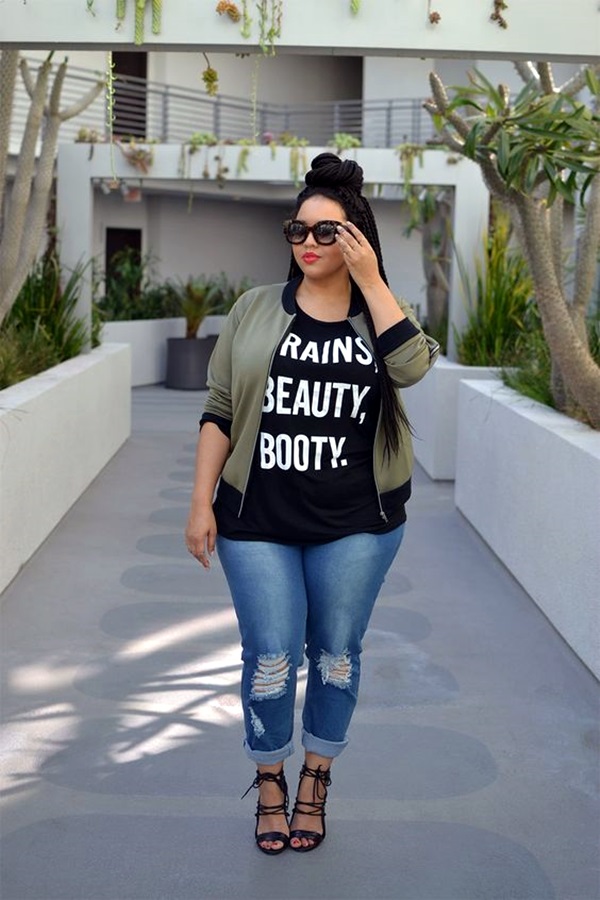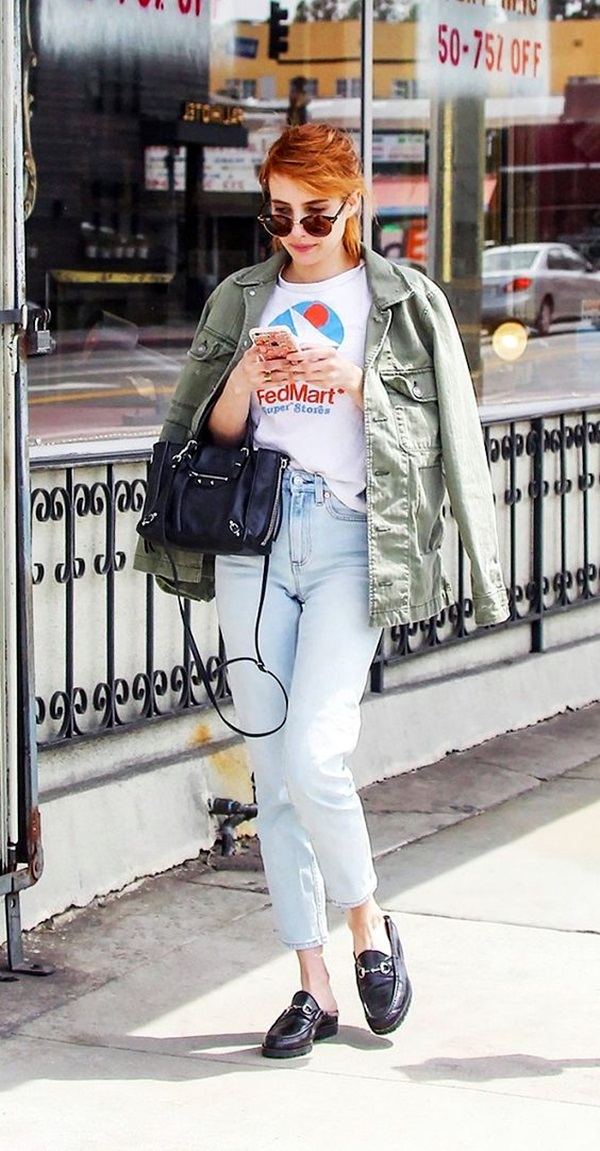 We conclude at end, girls are easily attracted towards realistic things and that's the reason they always look for trendy and comfortable outfits to achieve a glamorous look.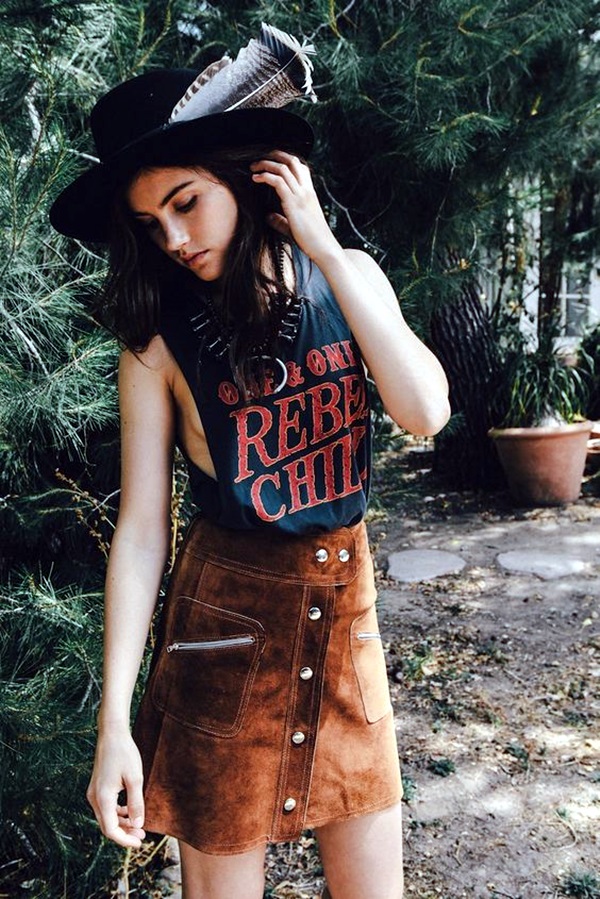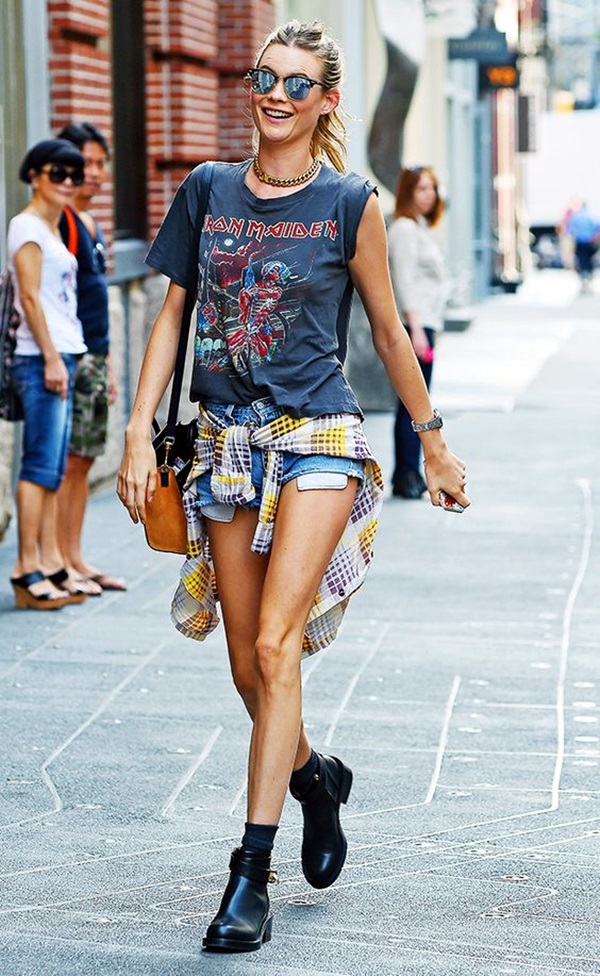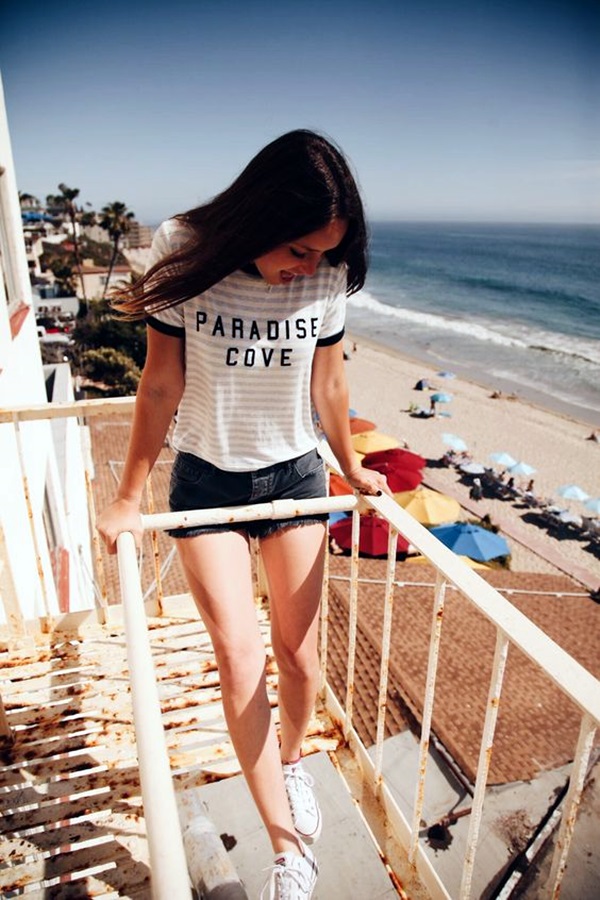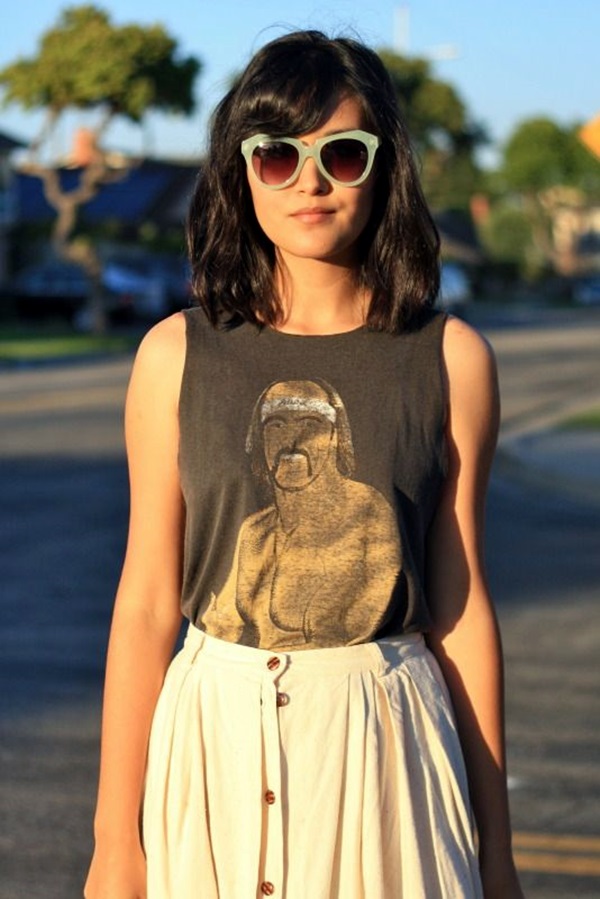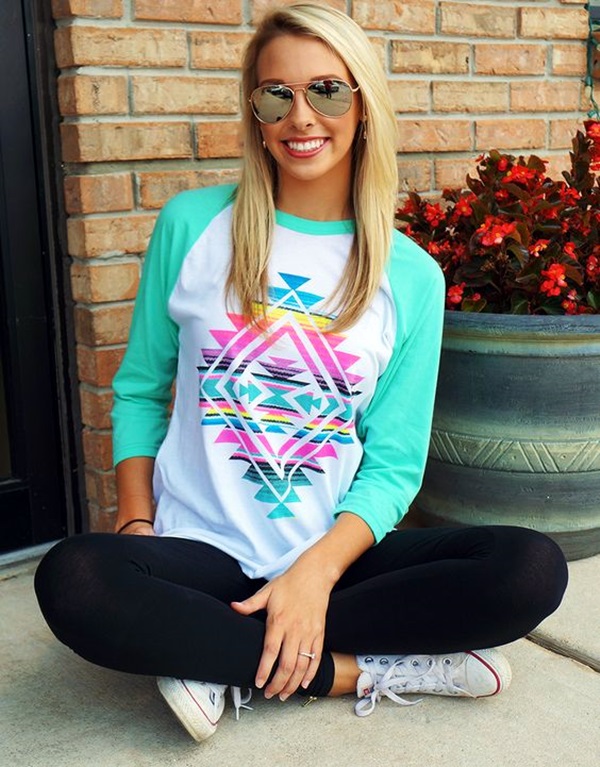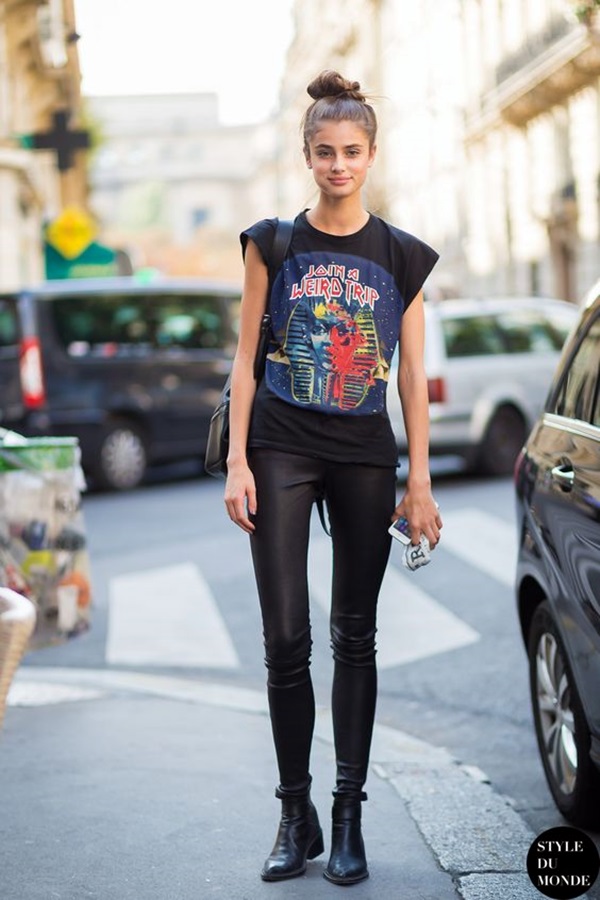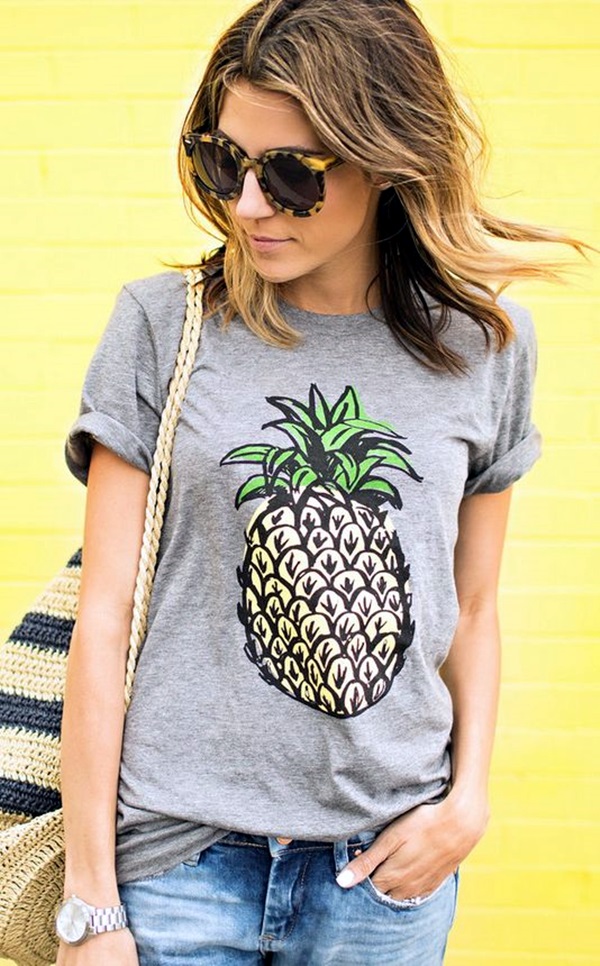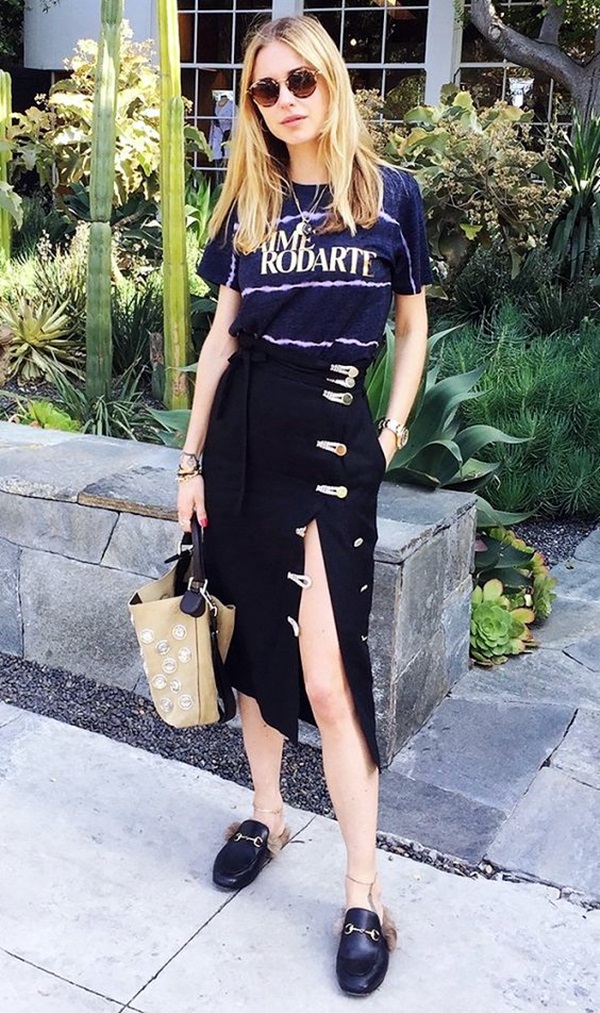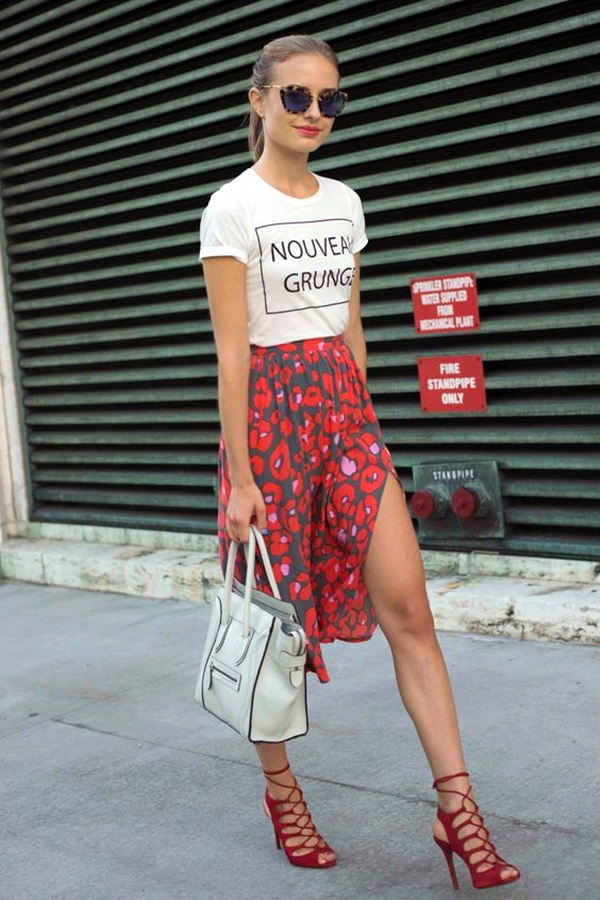 Above mentioned graphic tees outfits ideas are simple sensational in enhancing women's style and increasing their fashion statement. Before going out for shopping, take a look in your closet and shop for appropriate graphic tees to bear the hot rays of sun this summer season.