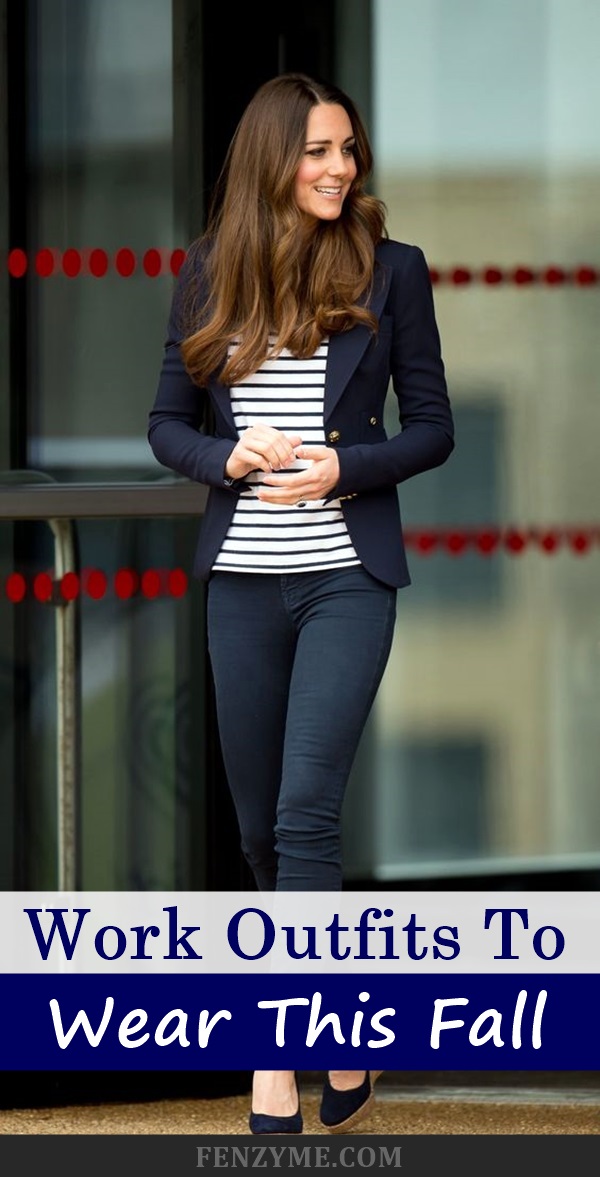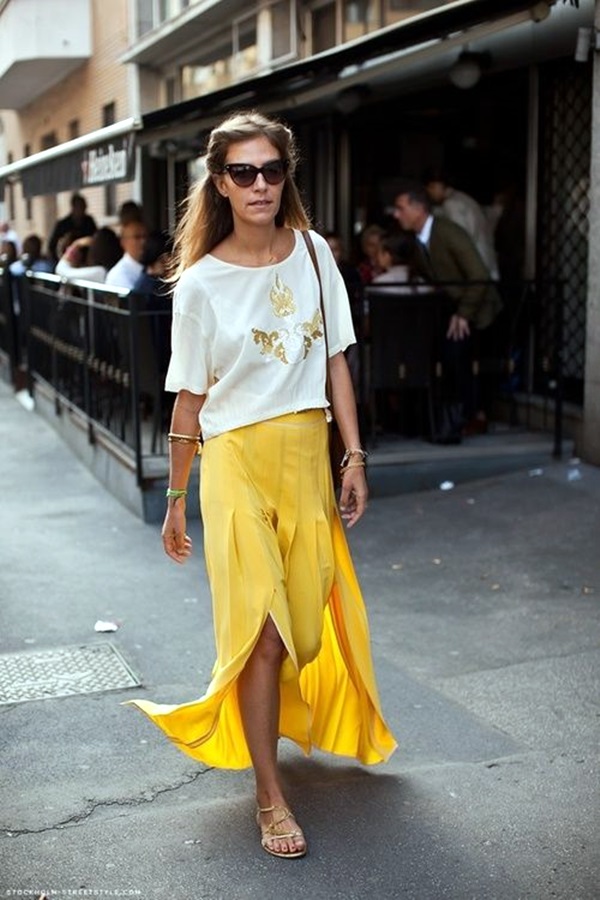 Women usually dream off looking glamorous at the office and try hard to achieve that. All those sexy young ladies who want to rule the world try to pair your favorite pair of long trousers with deep silk blouses. You can even add bright colored lip color and wear sky-high heels matching with your outfit to look absolutely stunning at late dinner cocktails with our colleagues. Now you don't have to sacrifice your professionalism for looking good and vice versa because you can get the right mix of both if choose good outfits to wear at work. So, let's check out a few cool work outfits to wear this summer.
Fitted and Knit Pants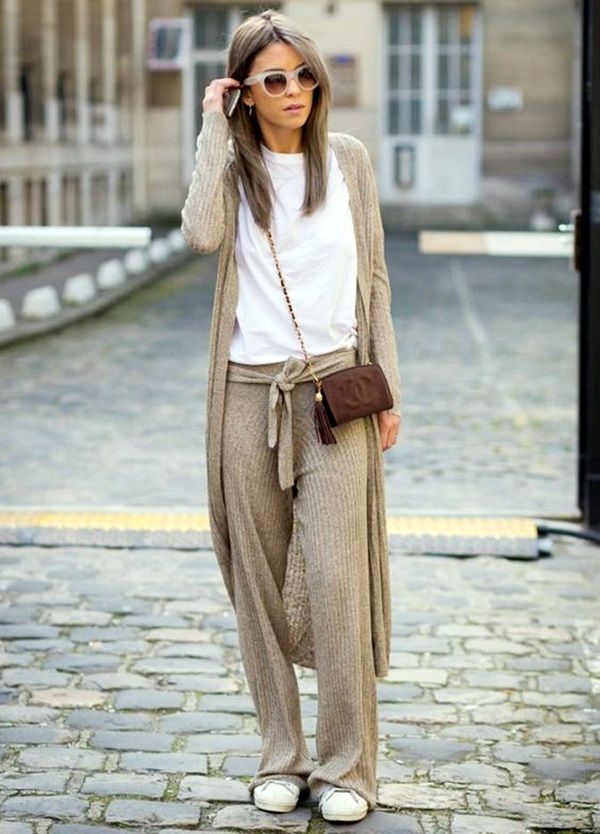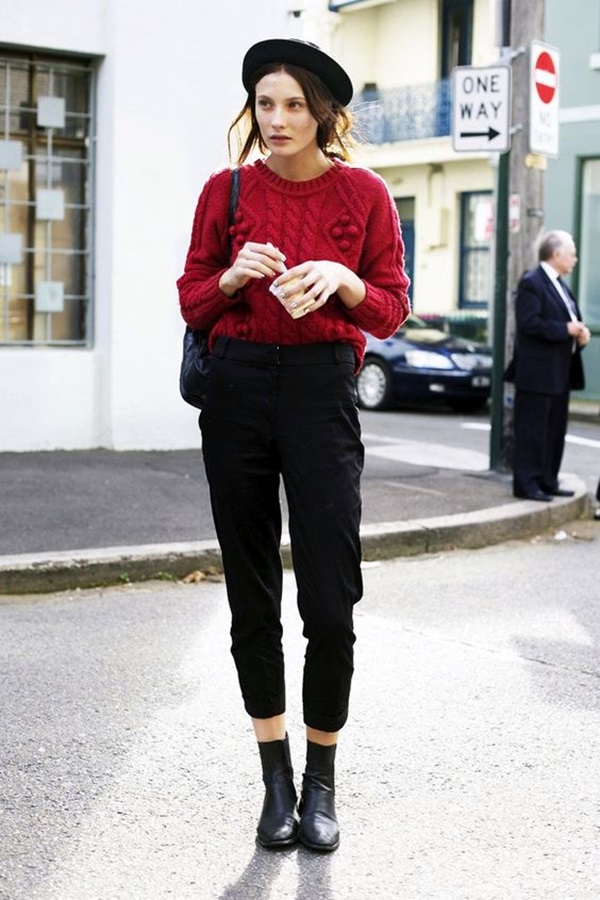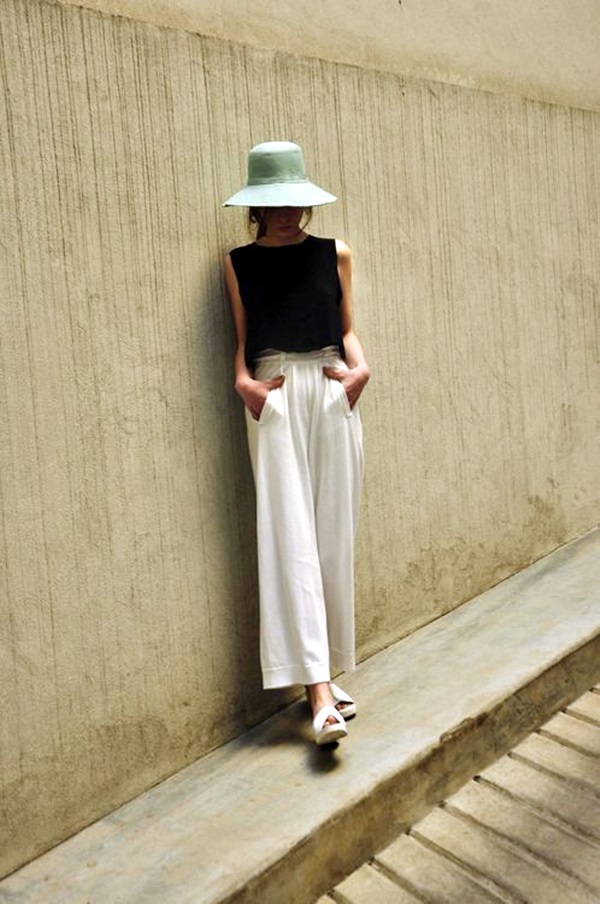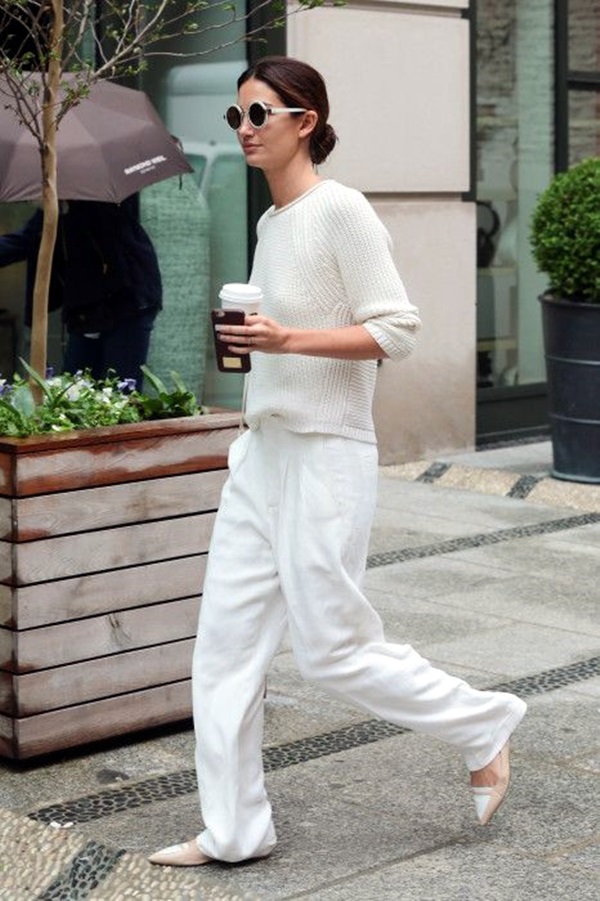 Knit Pants always prove to be the appropriate business attire for women as they are comfortable and provide you with freedom of movement, especially when you have to go out for business tours or when you have to work for long hours. For a decent look, you can match your favorite skinny jeans with dark tones such as blue and black and pair them with a shirt or blazer.
Navy Blue Sweatshirt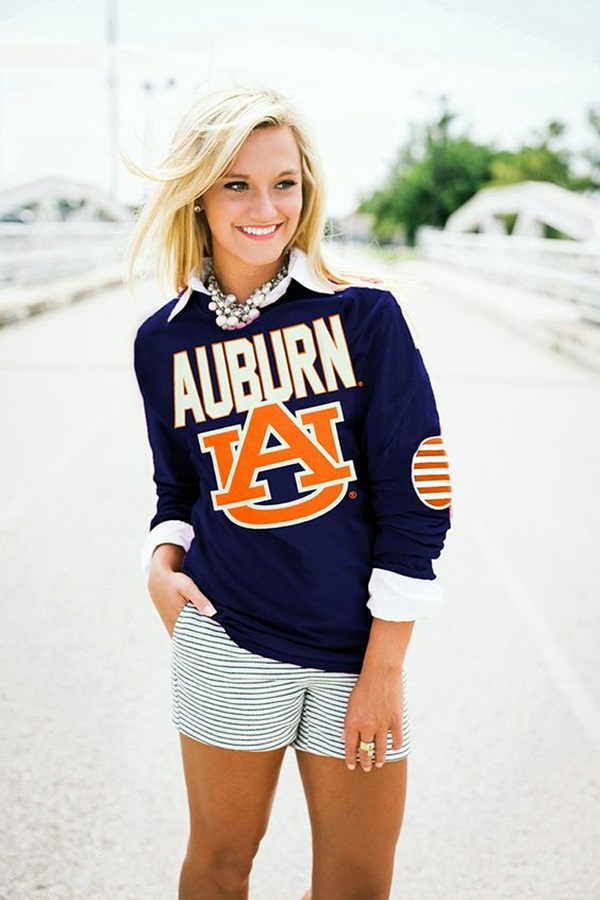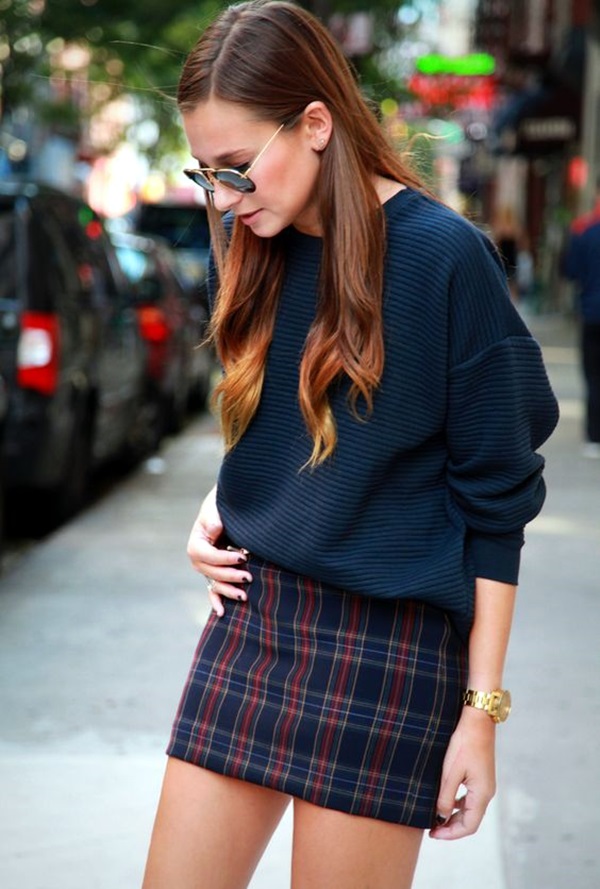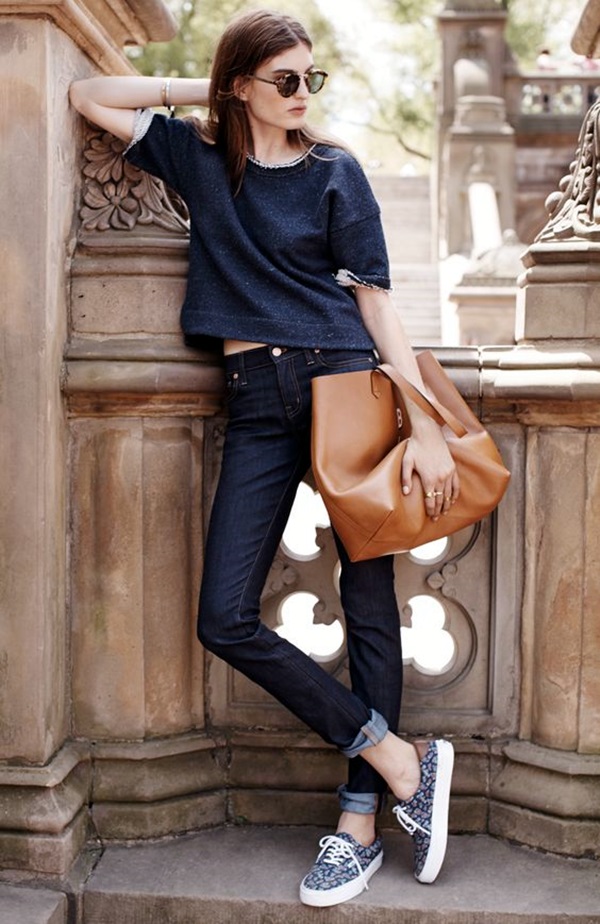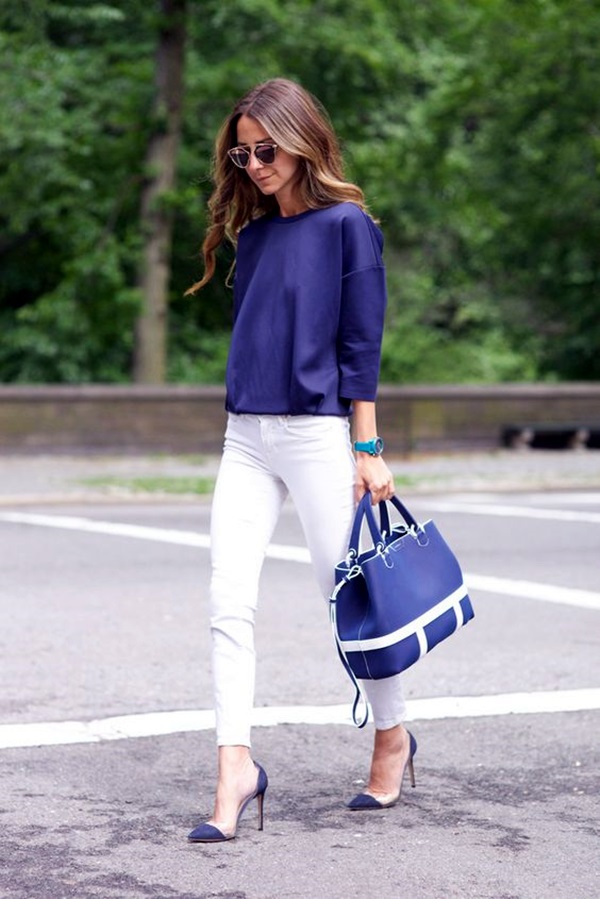 A well –fitted sweatshirt is among descent work outfits to wear this fall and a must staple to be incorporated in your daily work wardrobe. It's comfortable, lightweight and super easy to style for business tours.
If you want yourself something vibrant and cool, then go for this stunning navy blue sweatshirt paired with fitted jeans and glossy red heels to make people around you go jealous of your elegant look.
Blazer with A-line Skirt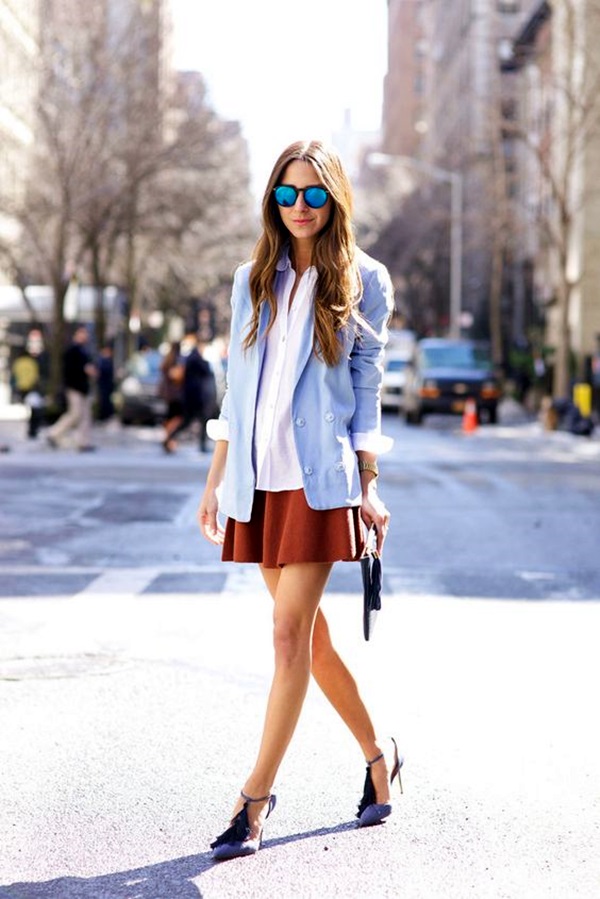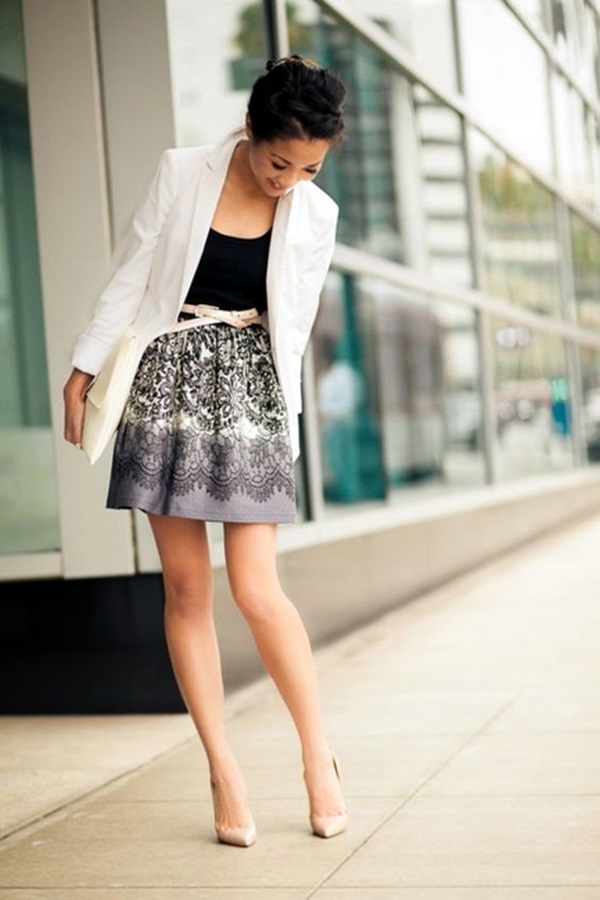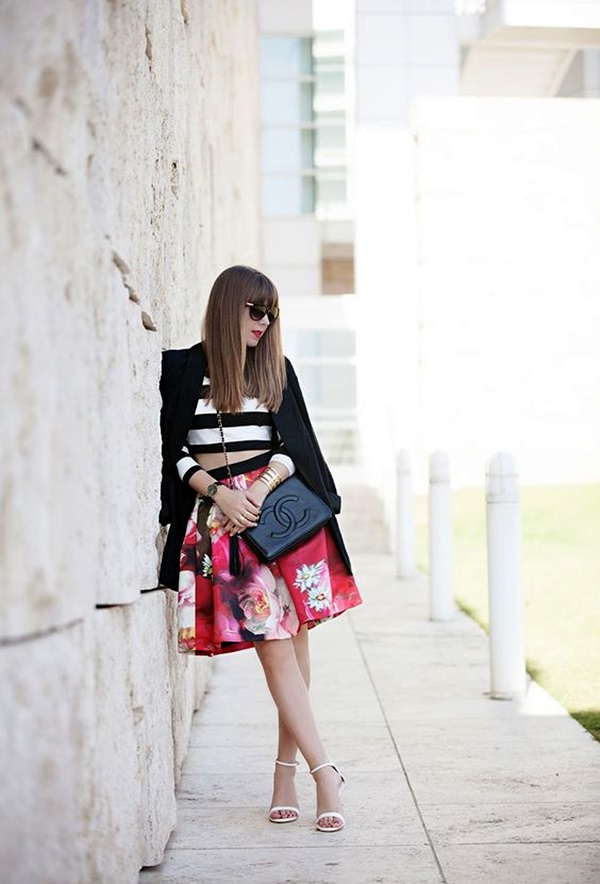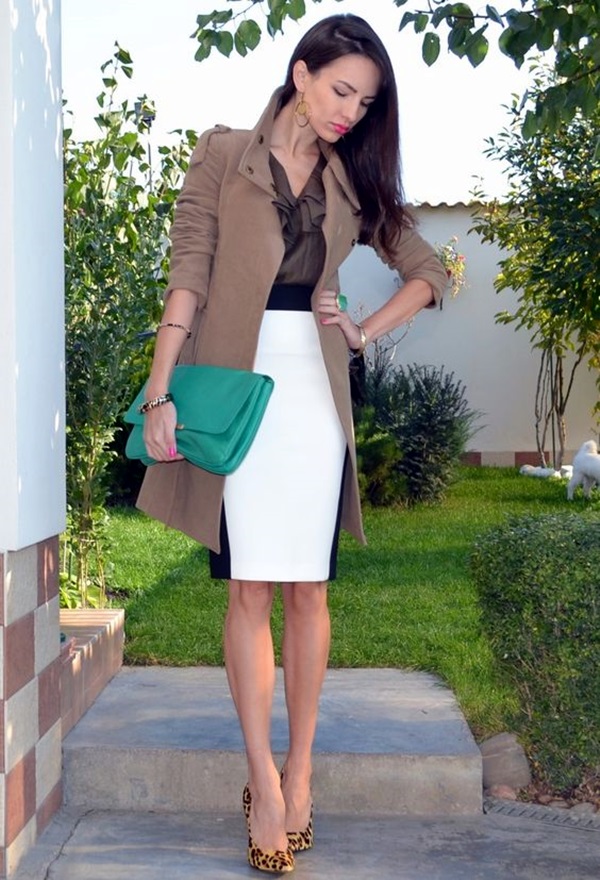 Update your office style with the amazing outfit idea that consists of a shortened blazer paired with the short-length A-line skirt. The demand for A-line skirts with blazers is increasing rapidly as work outfits to wear this fall and proves to be the best business casual for women when you plan to go out for lunch with your client.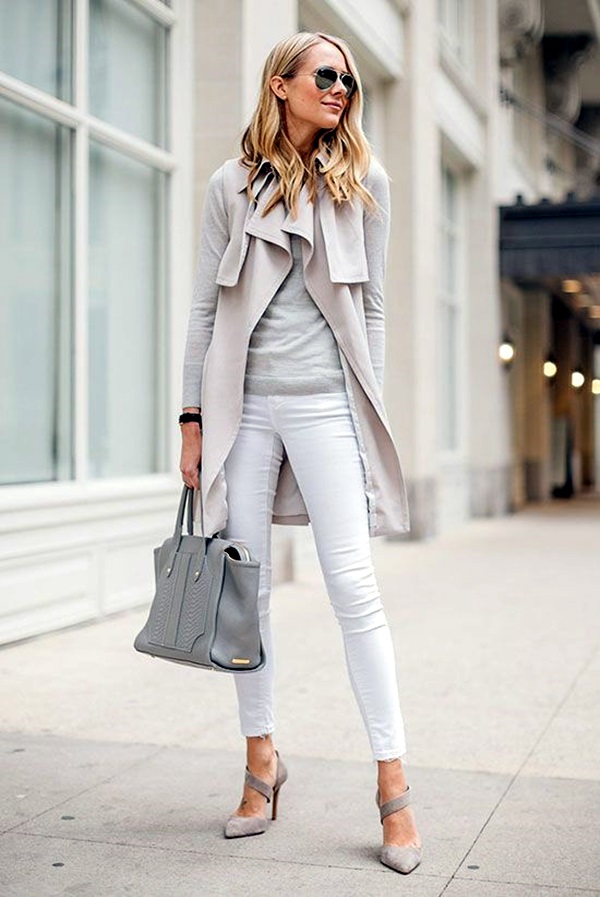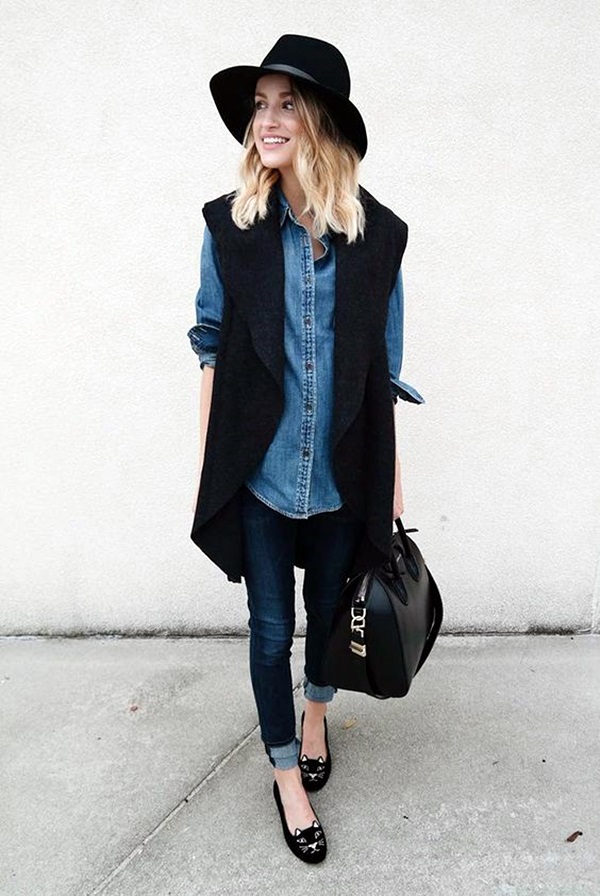 After getting ready with the perfect outfit, another thing you need is to wear a perfect make-up. And for work, we can't apply a lot of makeup but yes, Nail art is still in our favor. For Fall, we should only perfect the matching nail designs with the season and the type of outfit you've chosen. Why don't you look into the collection of latest Fall Nails designs and color Ideas and pick a stylish one.